Hey Guys! The whole reason we stopped in the Amarillo area was to explore the Palo Duro Canyon State Park! We spent as much time there as we could in the two weeks we had in the Amarillo area.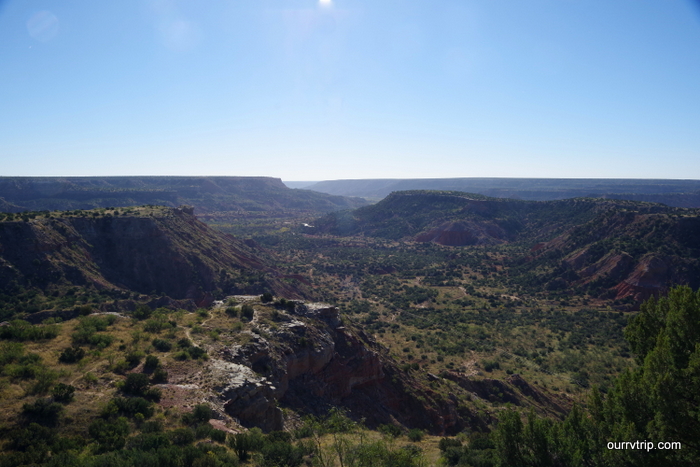 Palo Duro Canyon is known as the Grand Canyon of Texas and is the second largest canyon in North America.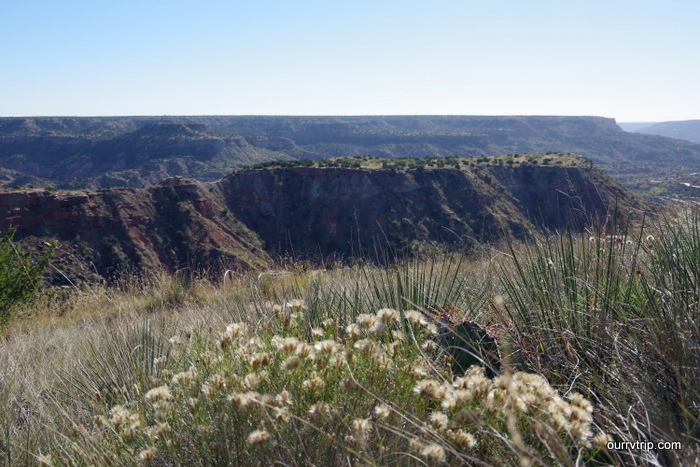 Palo Duro Canyon State Park measures in at 27,173 acres…so, there's plenty of space to explore.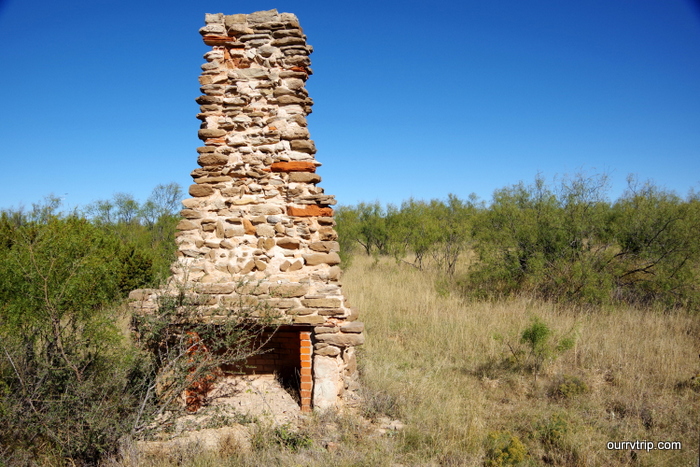 The CCC sent seven companies of young men and military veterans to work on developing roads, a visitor center, trails, bridges and a way to get down to the canyon floor. You can see what's left of their camp in the pic above. The CCC worked here from 1933 to 1937 and the park officially opened in 1934.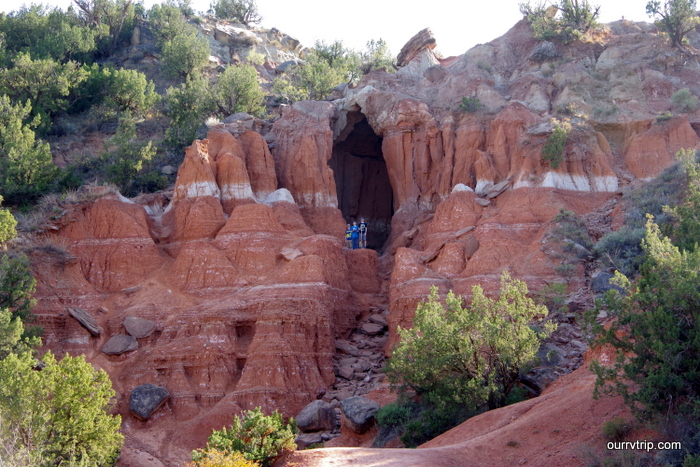 I think the structure in the pic above is called Cathedral Rock. That's what another hiker told us. And…it does seem to fit that name. If you look closely you can see the boys standing in the mouth of the cave.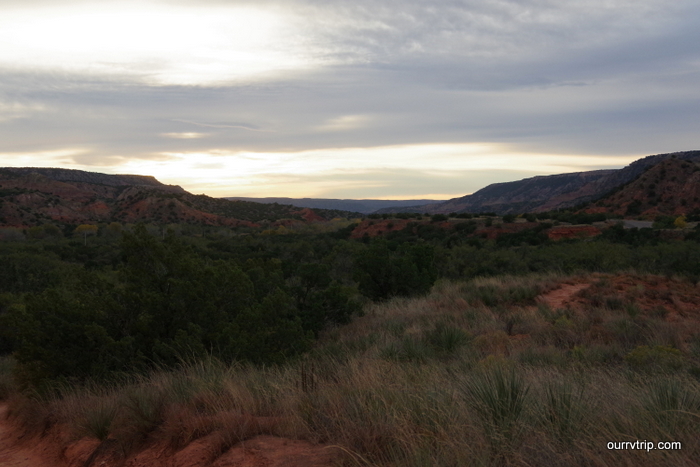 We only did a few hikes in Palo Duro State Park due to time. My favorite hike was the Lighthouse Rock hike. We started out as soon as the park opened at 8am and had the parking area and trail pretty much to ourselves. We'd driven by the trail head parking area the day before and it was packed.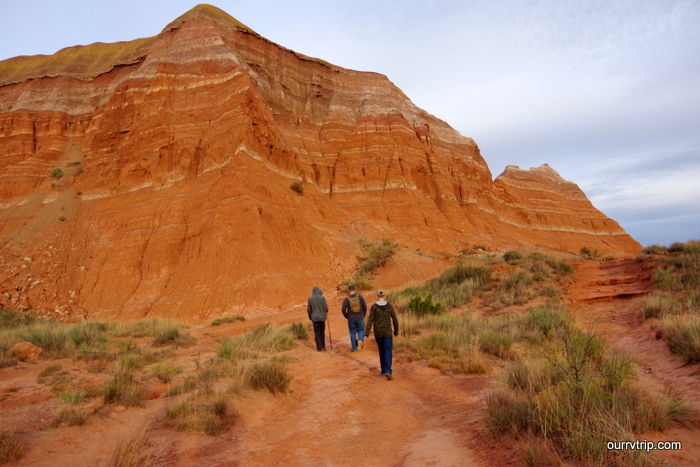 The Lighthouse Rock trail is right around 6 miles round trip and takes you by some fantastic rock structures!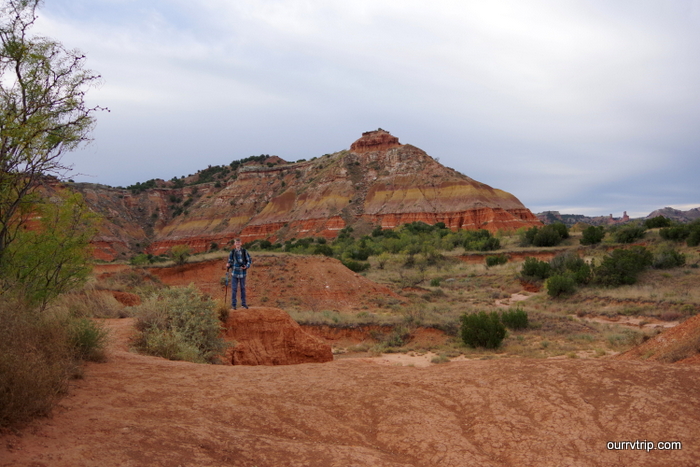 This was our first glimpse at Lighthouse Rock. You can just barely make it out on the right side of the pic above about mid way up.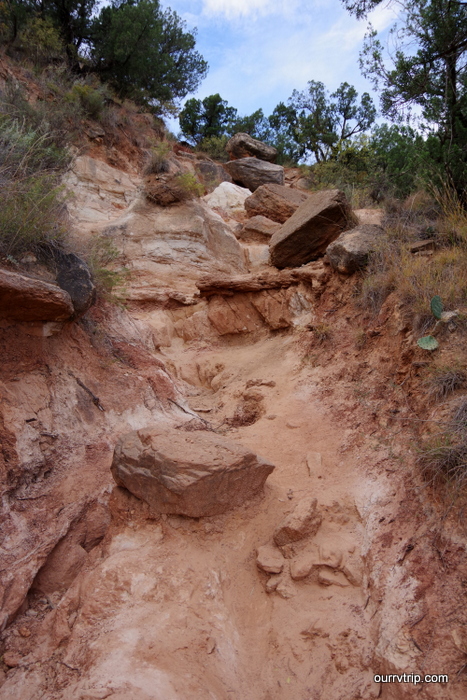 The trail officially ends and there's no view of the famous rock you've hiked all that way to see. No view. But, you can scramble up about a quarter mile of this to get to the real view. The scrambling was difficult in a few places (especially with a camera around my neck).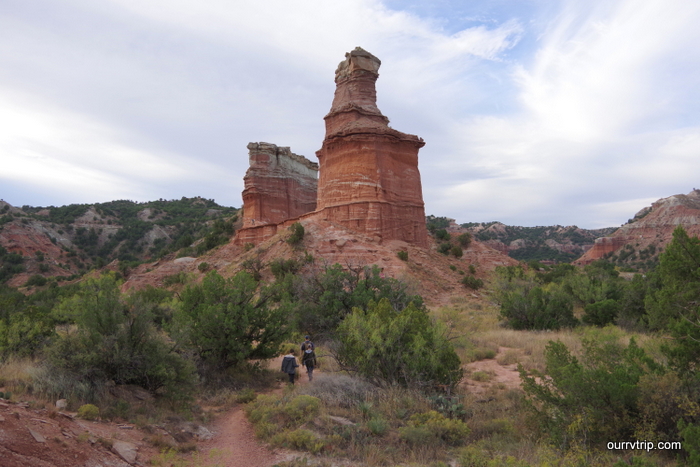 We scrambled and slipped and slid our way that last quarter mile, but we made it!!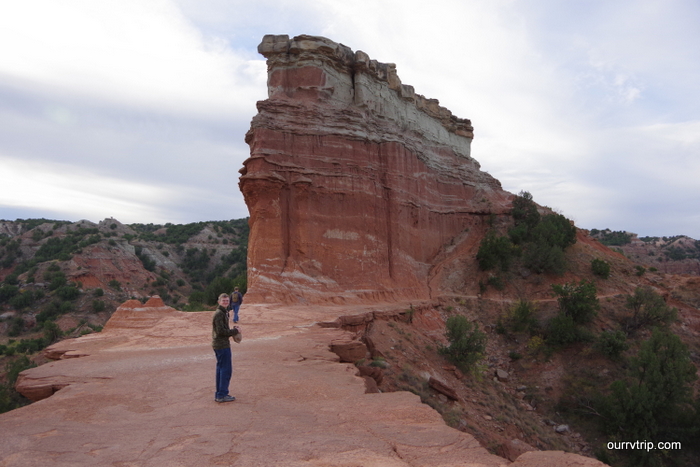 For those who are adventurous enough, you can scramble up onto Lighthouse Rock! It was sooo incredibly windy!!!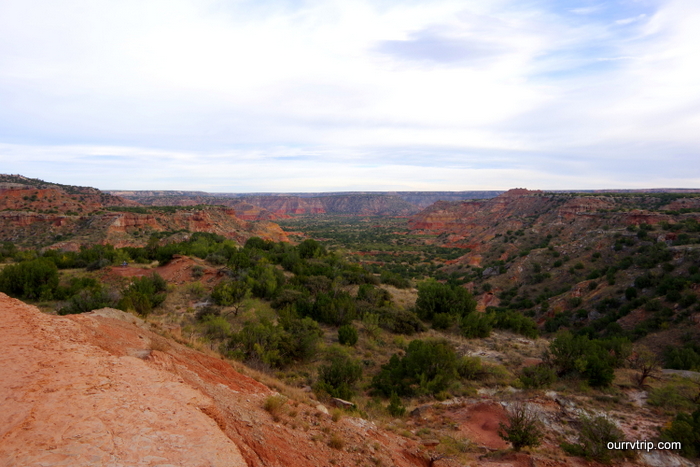 But, Guys…check out the view!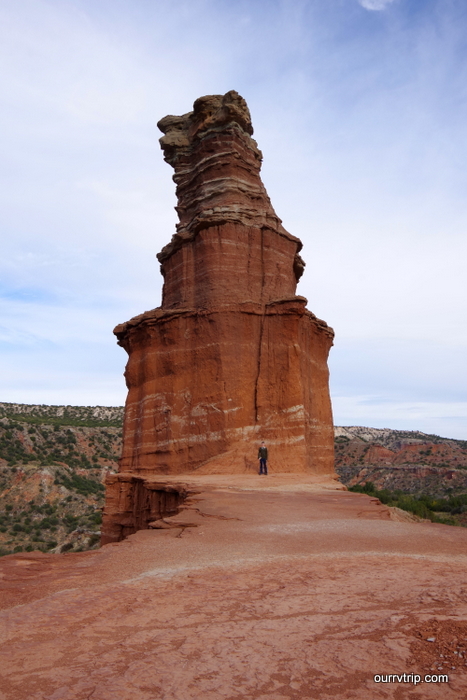 It's always hard to get a good perspective on how big things are in photos. Here's a pic of The Dude standing near Lighthouse Rock. We had the place pretty much to ourselves. There were maybe three other people there and none of them stuck around long.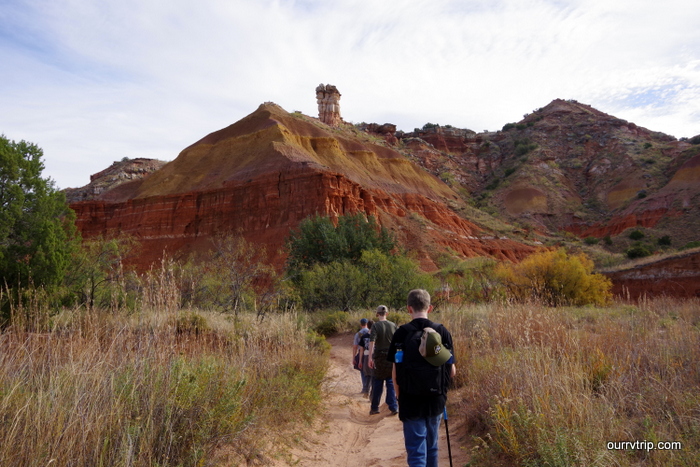 It wasn't until we were on our way off of Lighthouse Rock that other hikers started to show up.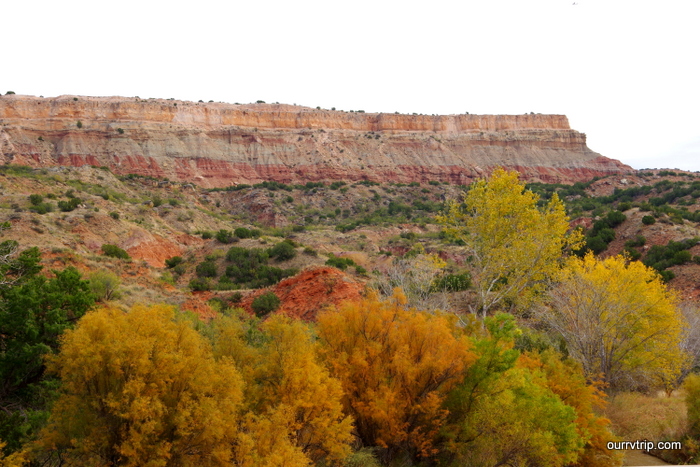 We didn't see too many other hikers until we were almost back to our car. The empty parking area had filled up and people were waiting for places to park. We were home by lunch and ready to head off on another adventure!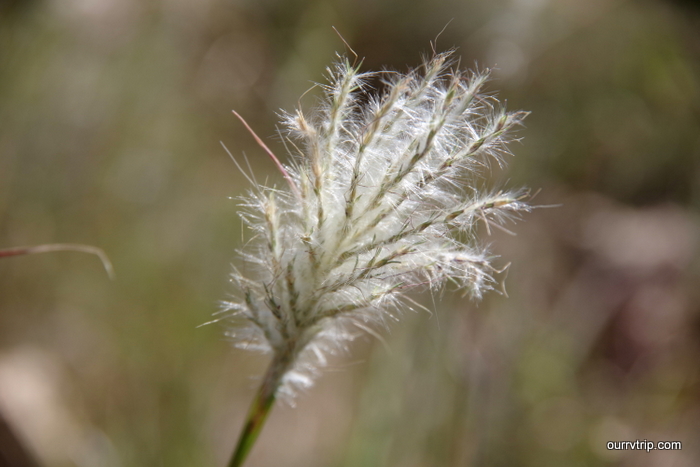 We did find a couple of pretties!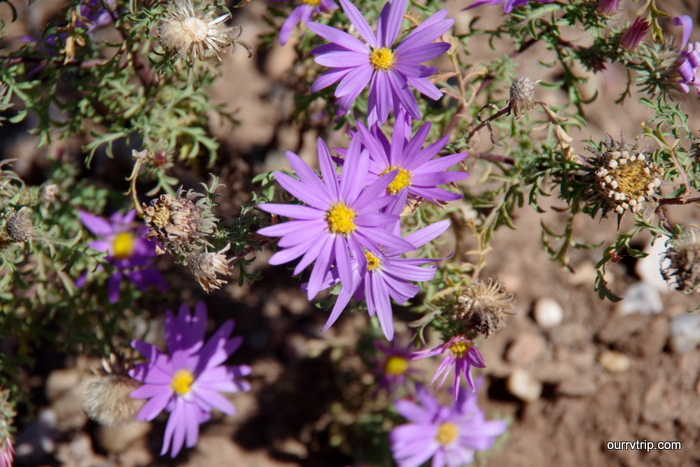 I love these vivid purples!
Here's a little video of all of our Amarillo area explorations!
See y'all down the road!
#grandwesternloop