We're back in New Mexico!! We've been missing that New Mexico vibe every since we found it back in 2015 during our first visit to the "Land of Enchantment".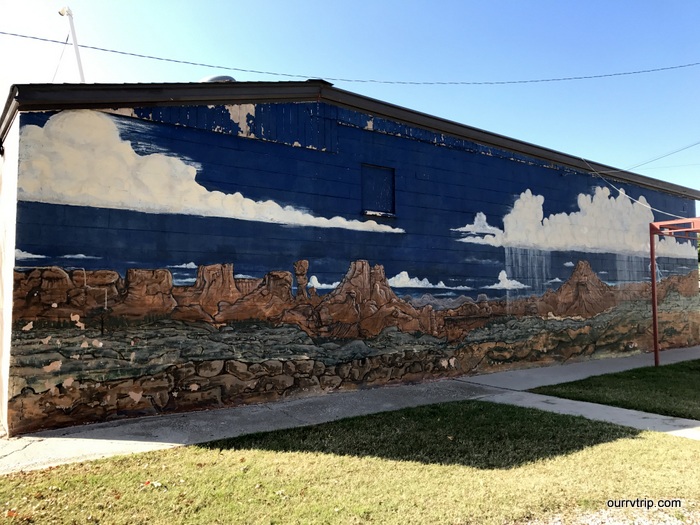 We spent two very very full weeks in the Carlsbad, NM area and Guys…we didn't even come close to seeing it all! I can't cover everything we did so I'm going to stick with our three favorite adventures in this area. Littlest will cover a different one for y'all in a different post! The RV park we stayed at had this cool mural on the side of one of it's buildings.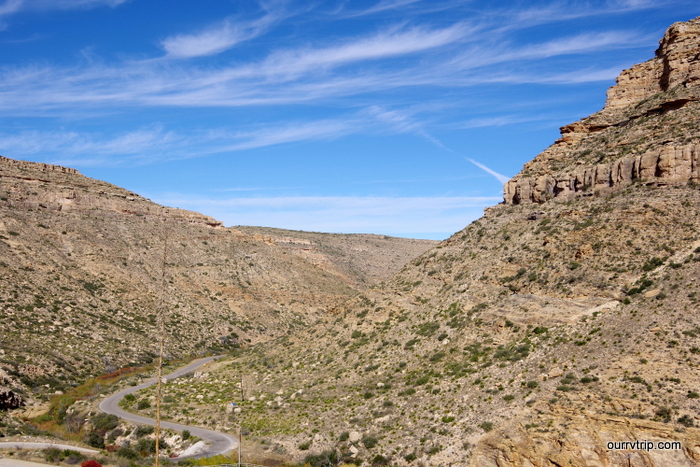 By chance, I found out about a very cool place in Lincoln National Forest. I'm hesitant to even tell y'all the name because it would be a shame for it to be overrun with people and ruined.  But, because I love y'all so much…I'm going to spill it. Just for y'all. Sitting Bull Falls!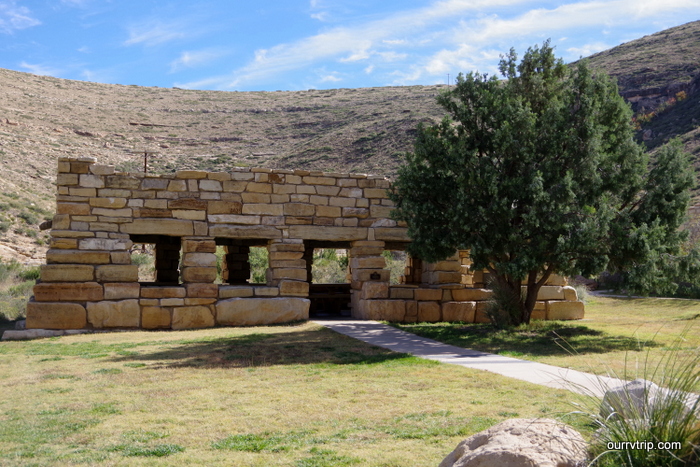 The CCC was assigned to work at the Sitting Bull Falls Recreation Area in 1940. Most of the structures there today were built by them and they're still standing strong.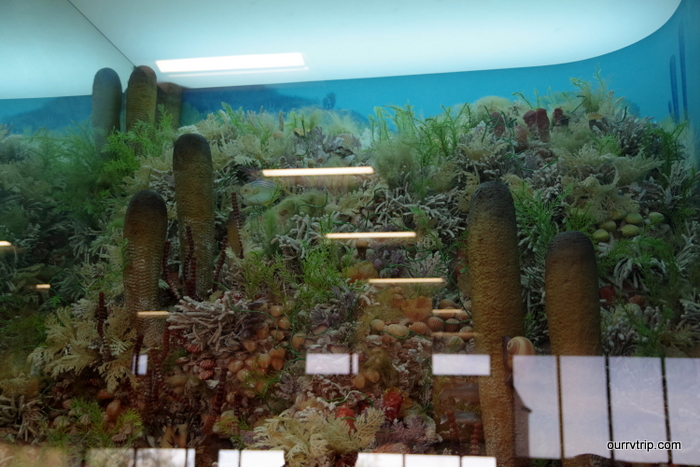 A long long time ago a big portion of the United States was under a Permian Sea. The mountains we know as the Guadalupe Mountain Range is, in fact, an ancient barrier reef very much like the Great Barrier Reef off the coast of Australia today. There are places where the ancient reef is exposed and you can see it. Sitting Bull Falls is one of those places!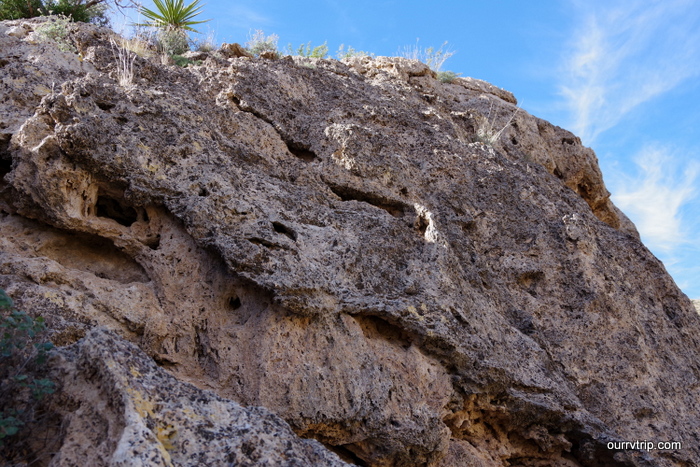 On our hike to the top of the falls we kept marveling at all of the fossil bed we could see.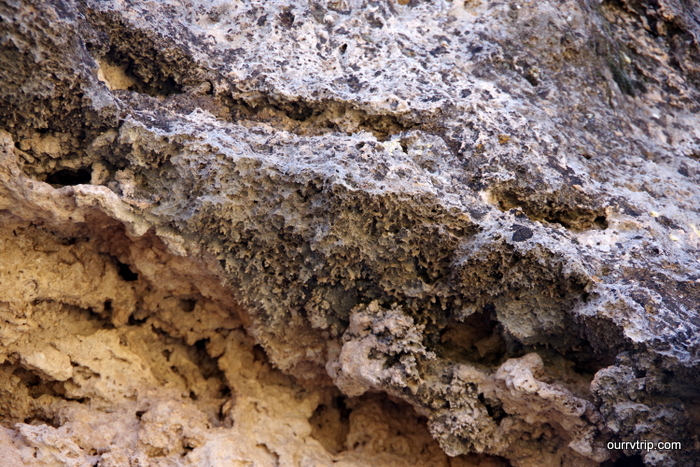 If you look closely you can actually see some of the ancient reef fossils! How cool is that? And how nerdy does it make us that we spent quite a lot of time looking at the ancient fossil beds? Don't answer that…I don't really want to know. We're nerds and proud of it!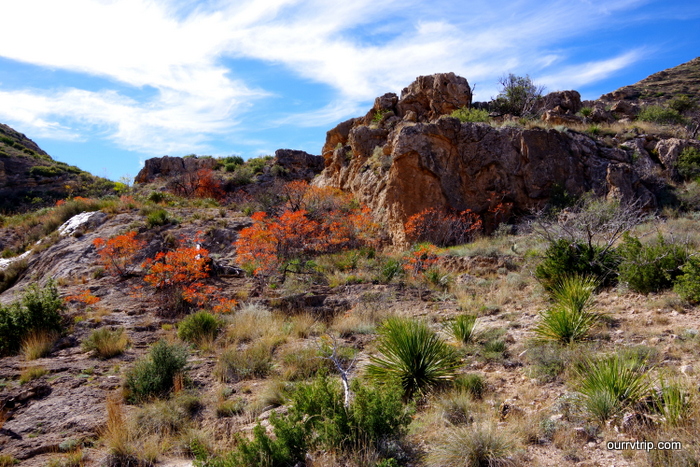 When we got to Sitting Bull Falls there was two other families there. One family was leaving, but the other family looked like they were…well, just getting started on a selfie session. They were selfie-ing fast and furious. So…we hiked to the top of the falls to kill some time and see what we could find. We found some really pretty fall colors!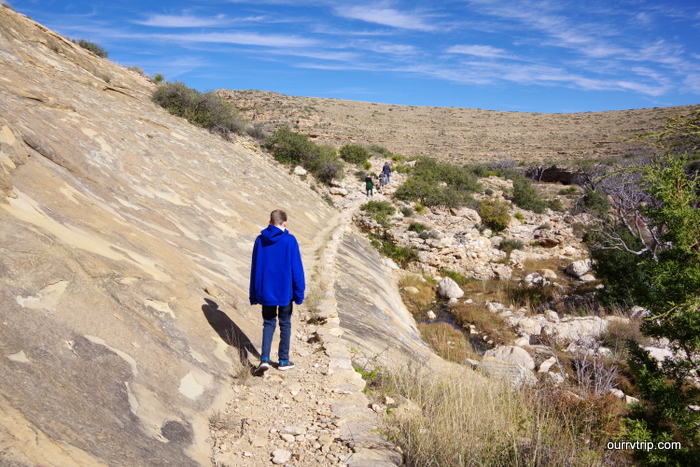 We walked the path beside the stream that made the falls for awhile before heading back to the falls. When we got back that same family was still taking selfies. Seriously…how many selfies does a person need of the exact same spot?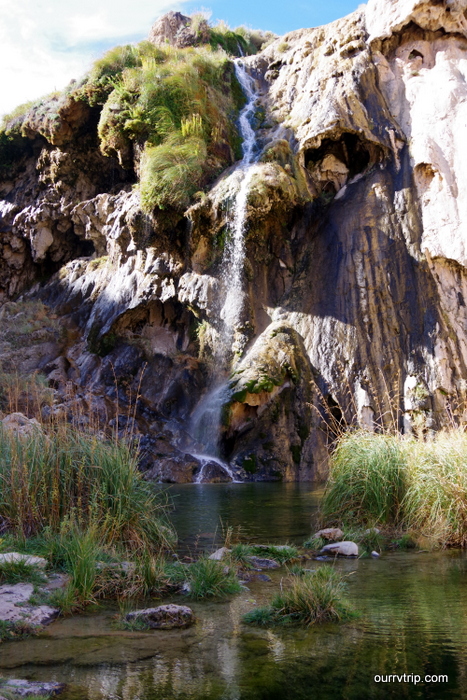 Speaking of the falls…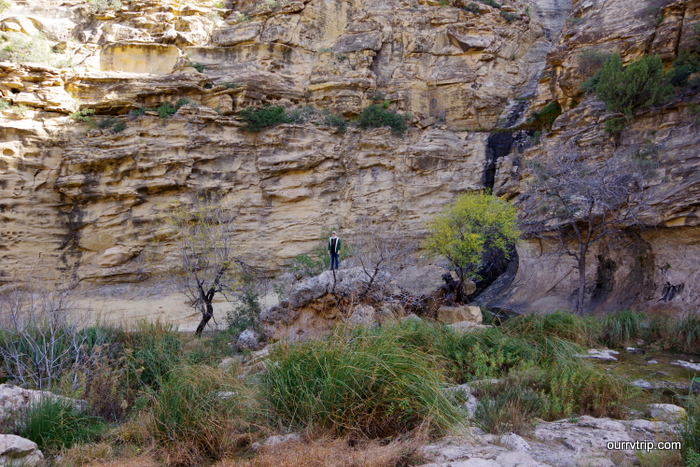 There are actually three falls. You can explore all of the nooks and crannies at the base of the falls. The boys had the best time here!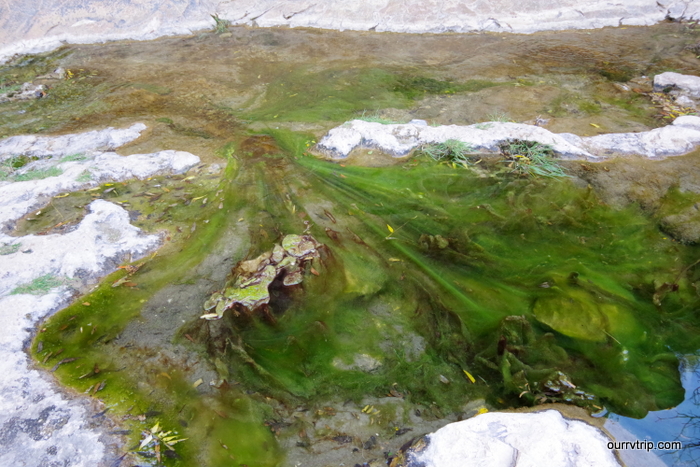 We found this little pool of green algae that was flowing with the water. It would move and sway with the current. I took a video of it…hopefully the movement shows up in it. I'll add it to the video that I'll add to the last post for the Carlsbad area so watch for it there.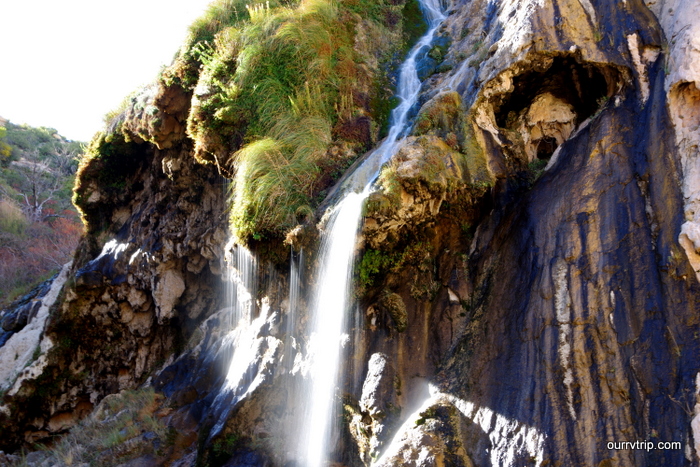 Here's one more shot of the falls.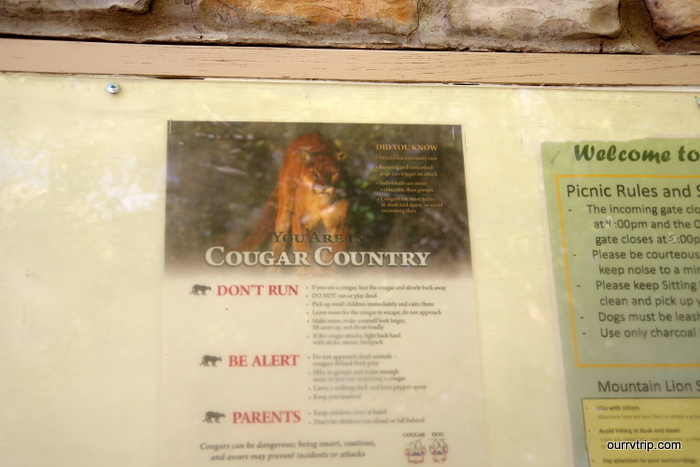 And…just in case y'all didn't know…New Mexico is Cougar Country.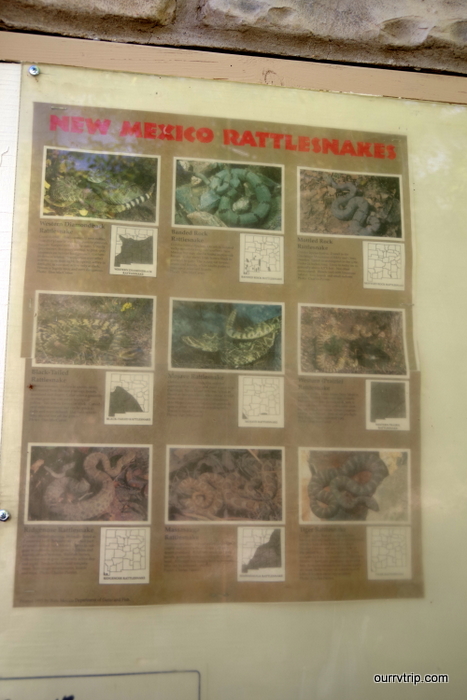 And…if that isn't frightening enough…there's all kinds of different types of rattlesnakes. I'm kind of glad I didn't see these signs before we went on our little hike to the top of the falls.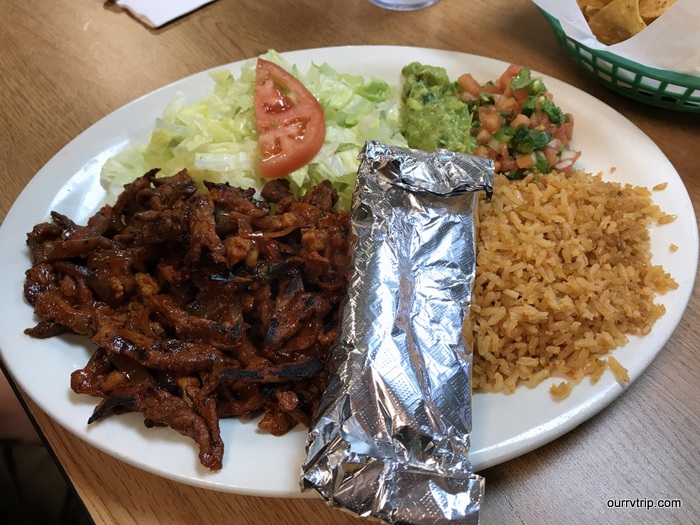 Let's see…oh yeah, foodies! Carlsbad was a total surprise to us! In a completely good way! I was expecting more of a wider spot in the road with some touristy shops, but it's not that at all! We found a great little Mexican place called El Jimador,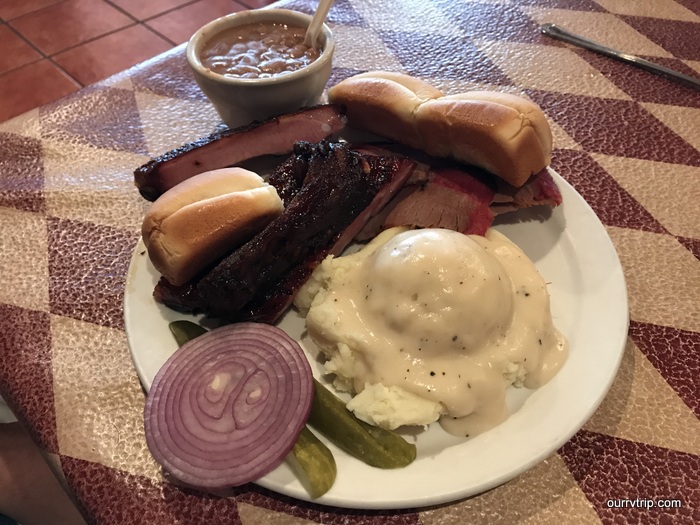 another spot called Danny's Place that not only had some great smoked meat but,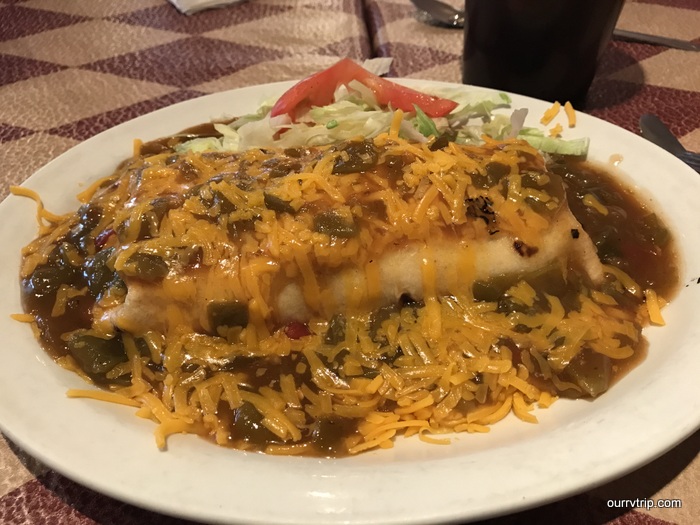 a pretty darn good smothered burrito!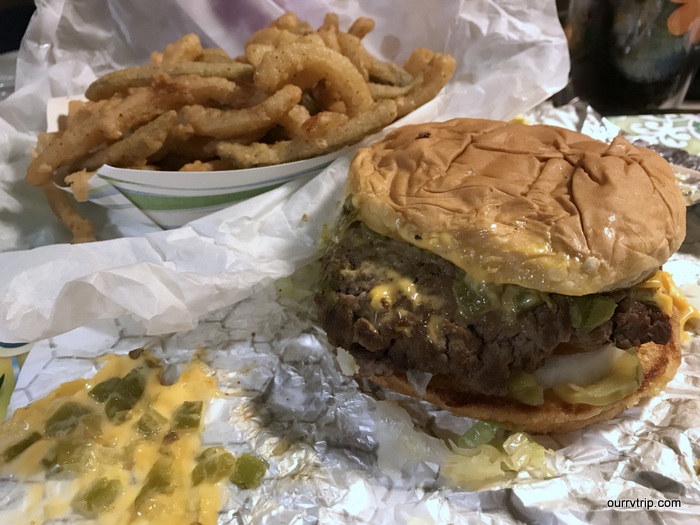 And then there's Church Street Grill with their Green Chili Burgers and their Texas Toothpicks (onion straws and strips of jalapenos). Guys…this place was soooo good! Too good! Like, I-need-bigger-pants-now good!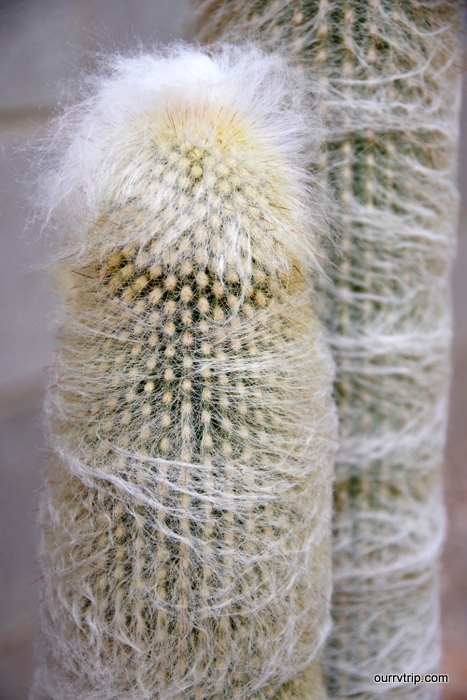 They're not your typical pretties…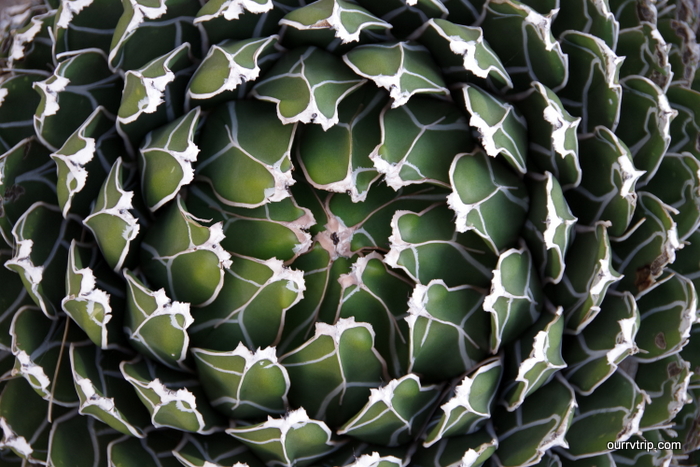 but you have to admit…they are pretty.
Well, I think I'm going to have to break the Carlsbad area into a few different posts. So stay tuned for the two National Parks we explored along with Littlest post on a zoo we visited!!
See y'all down the road!!
#grandwesternloop