Hey Guys! We spent one jam packed week in the Alamogordo area of New Mexico. This was our second visit to the Alamogordo area and we still didn't get through our entire to-see list!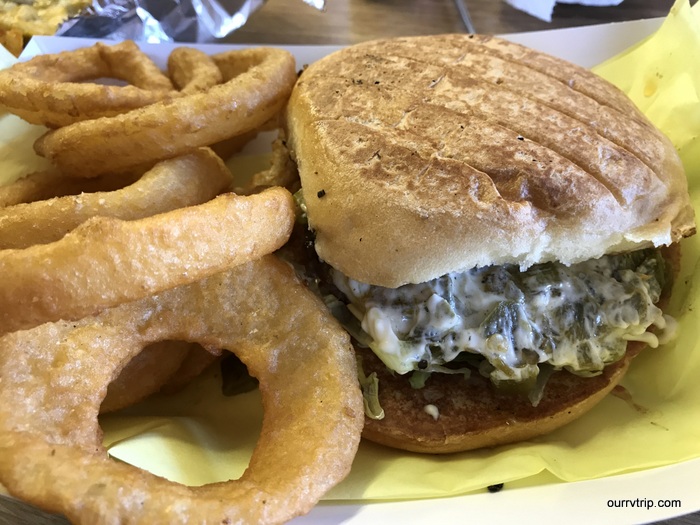 The first thing we did when we got back to town was grab one of our absolute favorite burgers! Rockin BZ Burgers is still as good as we remembered them to be.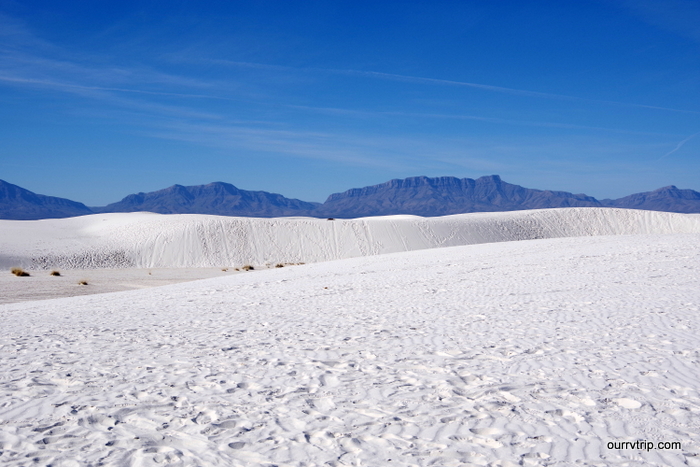 The second thing we did was revisit White Sands National Monument to get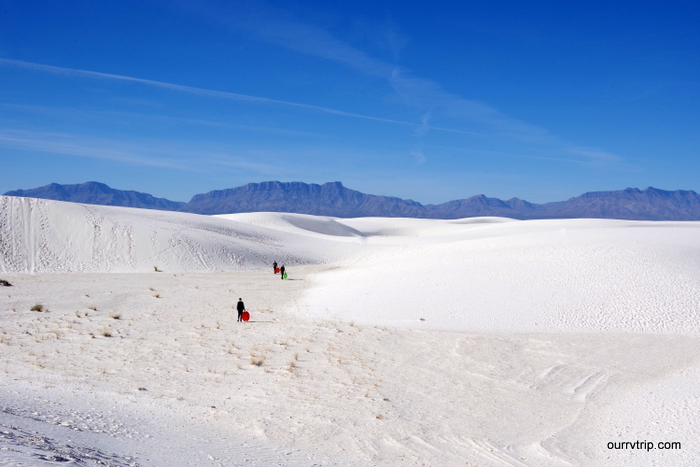 some sled time!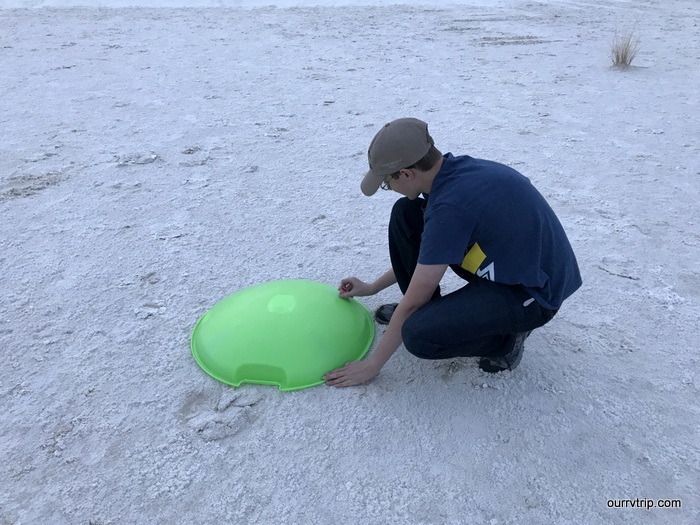 The Dude thought his sled was going a little slow so he waxed his sled up for some speed,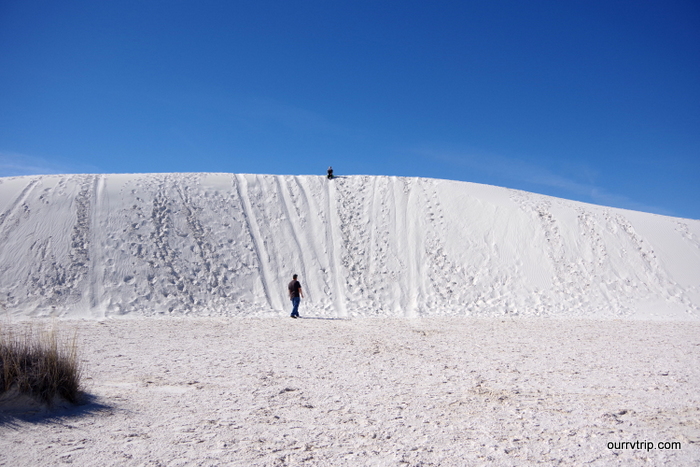 then he found the tallest dune he could find! We expected a scene out of Christmas Vacation when Clark sprays his varnish on the bottom of his sled. It wasn't quite that fast, but he did say he could tell a difference!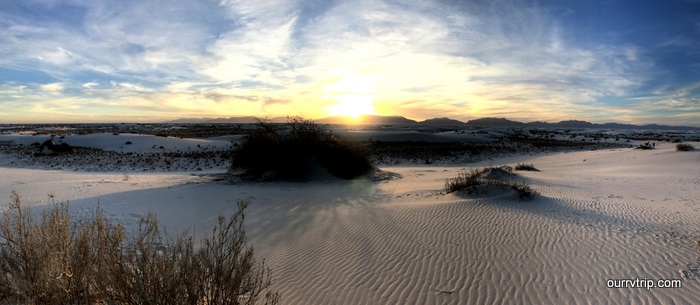 We did a Ranger guided sunset stroll one evening at White Sands. I love how bright white the sand looks next to the vivid blue the sky is on a bright sunny day, but I have to admit…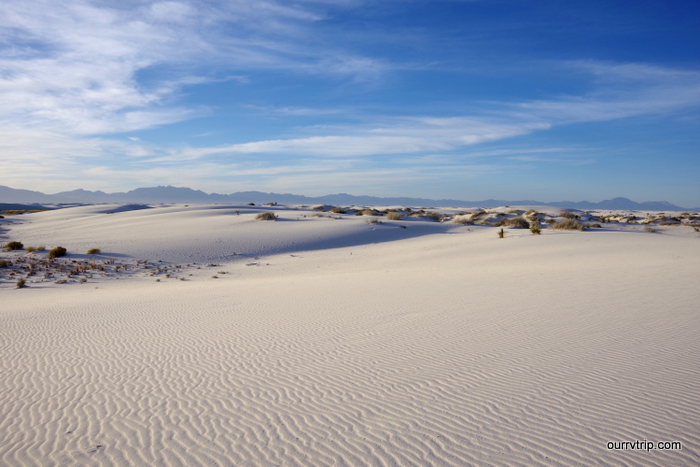 I'm kind of digging how soft everything looks in the late afternoon lighting.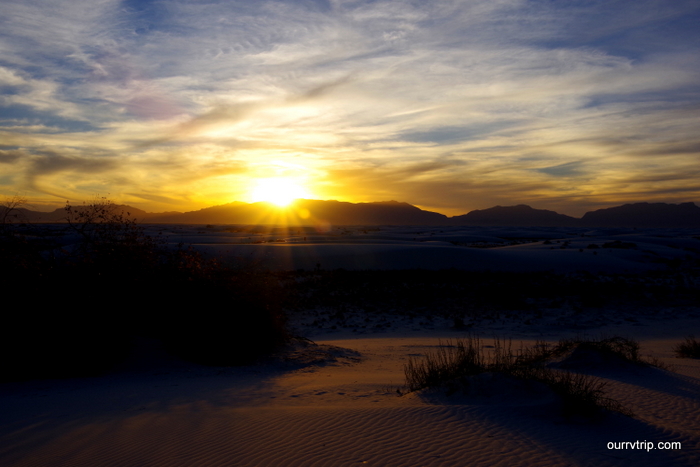 And Guys, check out this sunset!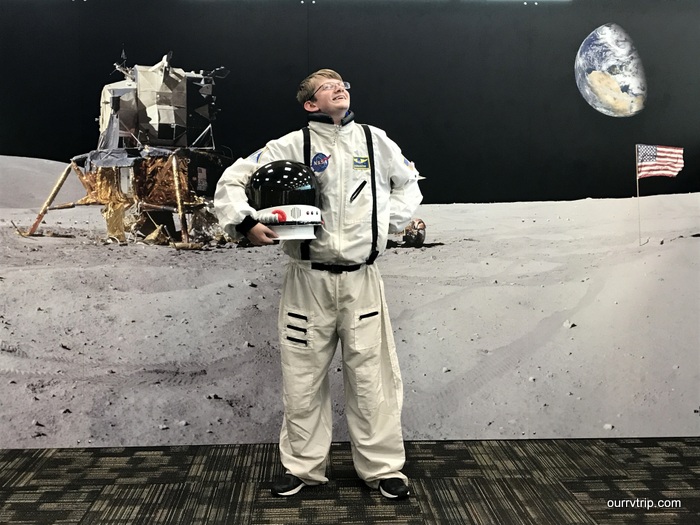 We finally made it to the New Mexico Museum of Space History! We tried to make it last time we were in Alamogordo, but we ran out of time.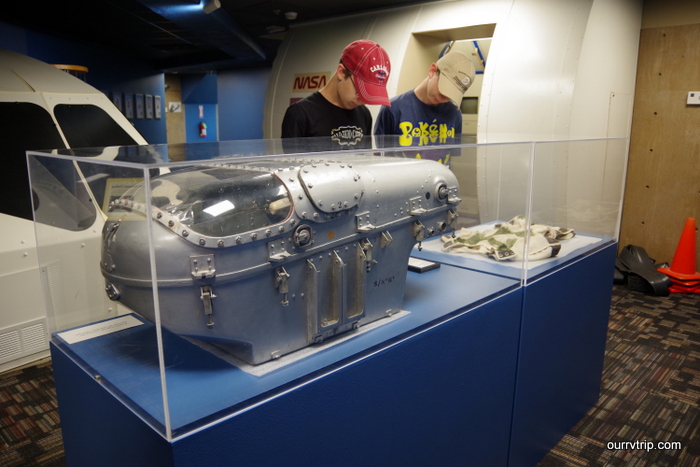 We learned about Ham, the worlds first Astrochimp who traveled into space in that little capsule you see in the picture above.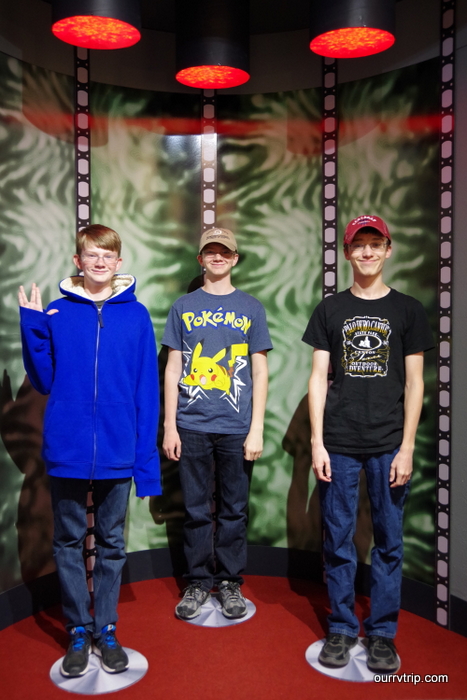 There was a whole section on Star Trek. Beam me up Scotty!!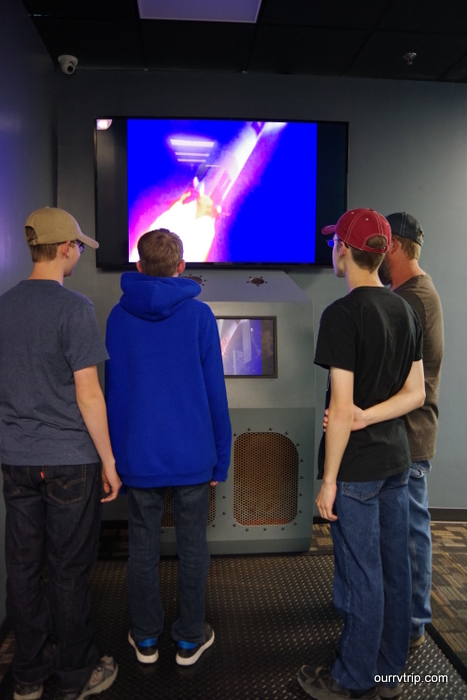 There were some very cool exhibits! This one was a rumble pad where you felt the power of a shuttle take off.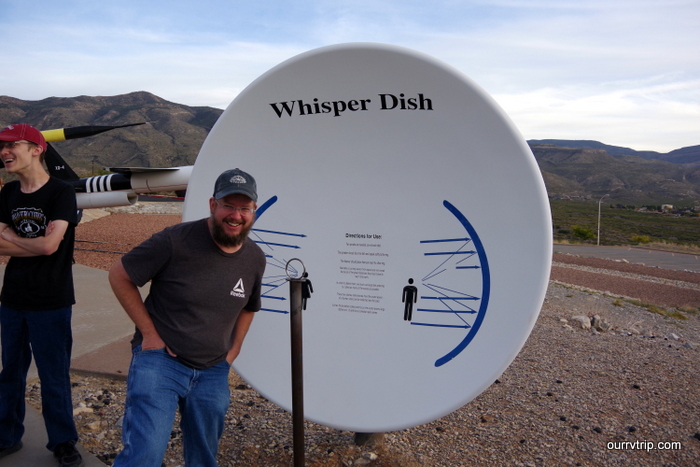 We had way too much fun with the Whisper Dish!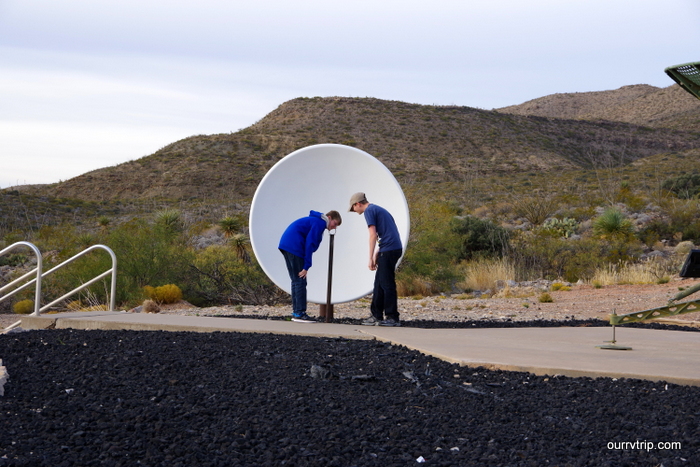 We all took turns whispering and listening to each other from across the Museum park.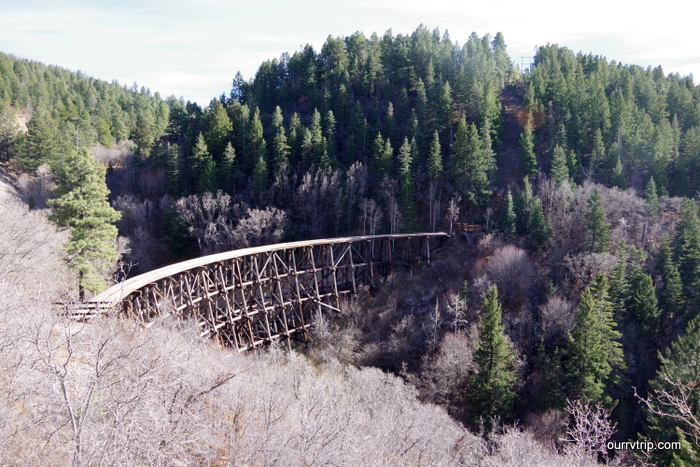 We found an old train trestle while we were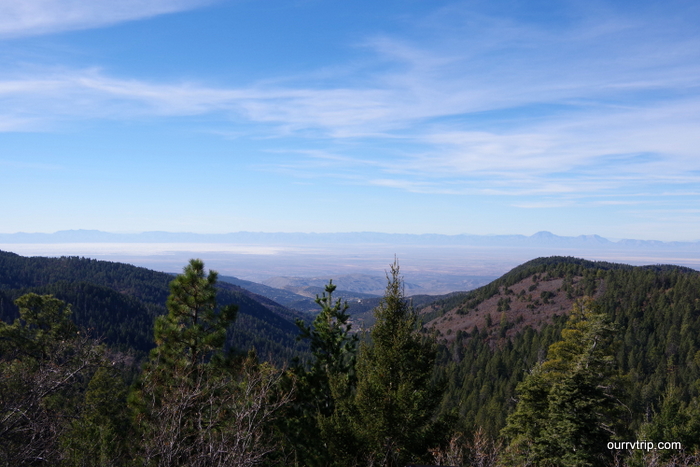 out exploring Cloudcroft. Check out the view we found! Can you find White Sands NP in the pic above? It's there! Check the left side of the picture.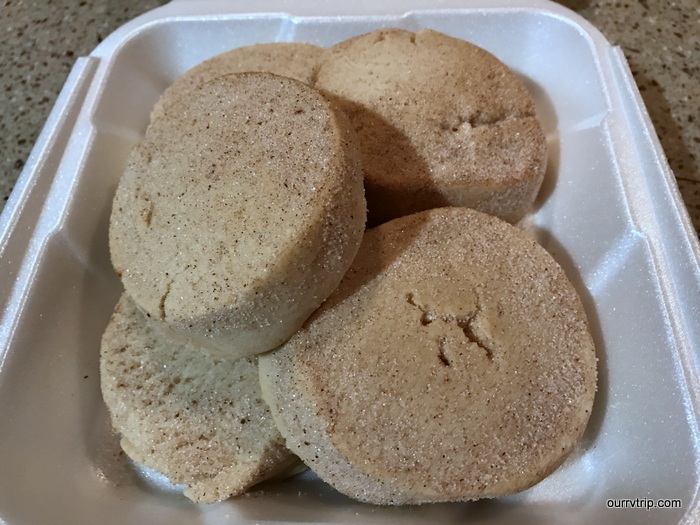 Oh! We found these really yummy and super huge biscochitos at a place called Rizo's!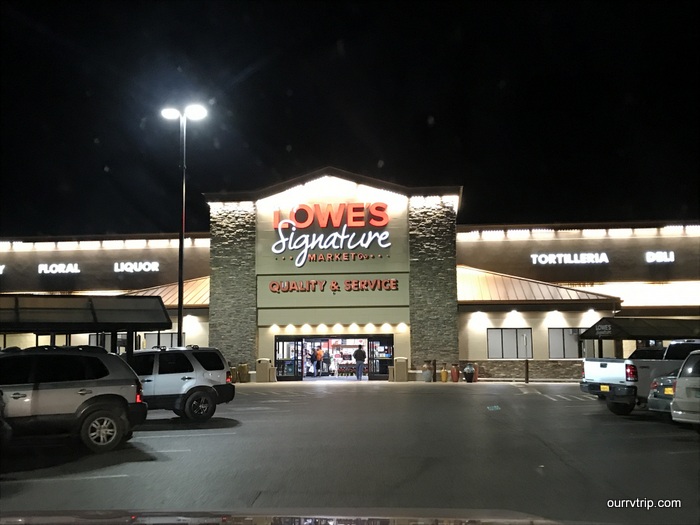 We never know what the grocery store is going to be like. The first time we visited Alamogordo we found Lowes and fell in love with it! We were all excited to go back to the tortilleria and grab some roasted chilies from the produce section!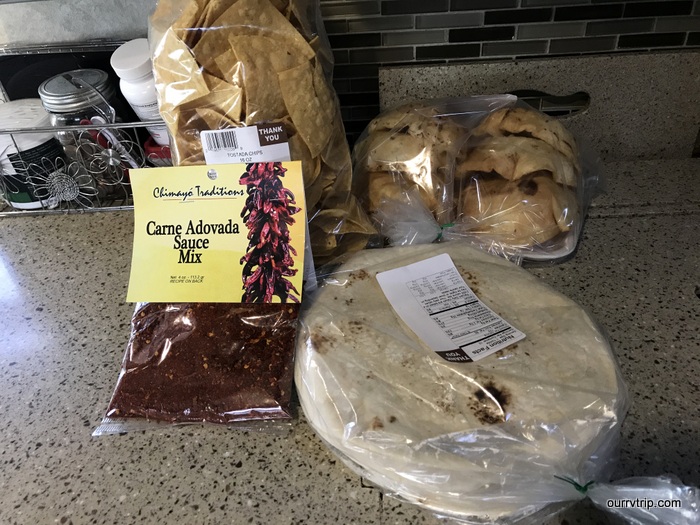 We had to stock up on our faves before we left town. What's not in the picture is the 10lbs of frozen green chilies we bought. We love green chilies!!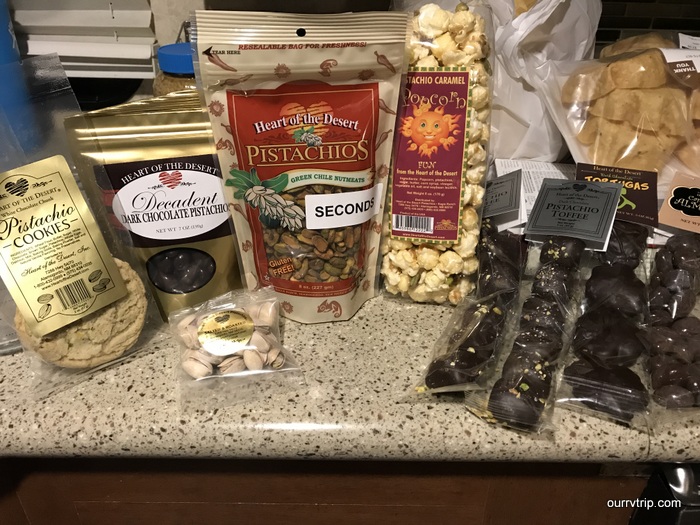 The only  other thing we had time for was hitting up the two pistachio farms to stock up on some tasties!
Alamogordo was one of our favorite places from our first loop back in 2015. When I added it to this loop I worried that it really wasn't as great as we remember it to be. That burger wasn't really that good. White Sands really wasn't that fun. But, it was! Alamogordo is definitely one of our favorite places and after two visits…we still have new things to do there!
See y'all down the road!
#grandwesternloop