Hey Guys!! We stayed at the Lake Louisa State Park in the Orlando area for one week.
Guys…this park…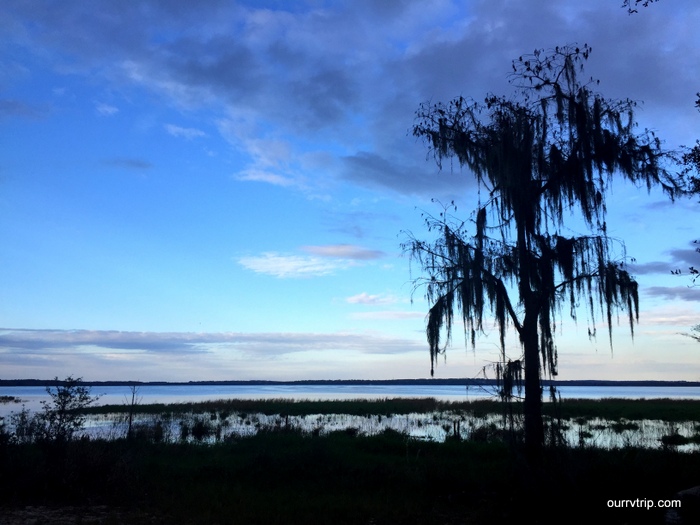 There are three lakes that make up this park. There's a beach on one of them with a swimming area. I'm not sure I would swim there…there are gator signs around, but there's also a great playground and picnic area.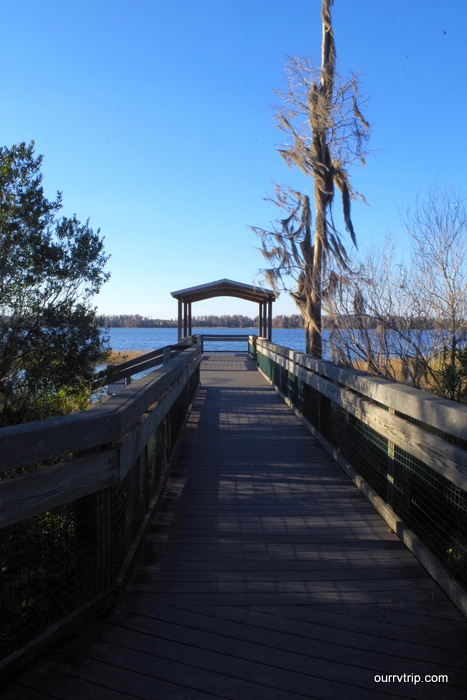 There are docks that you can fish off of. We walked to this one often. There are stairs that lead down into the water, but again…gators.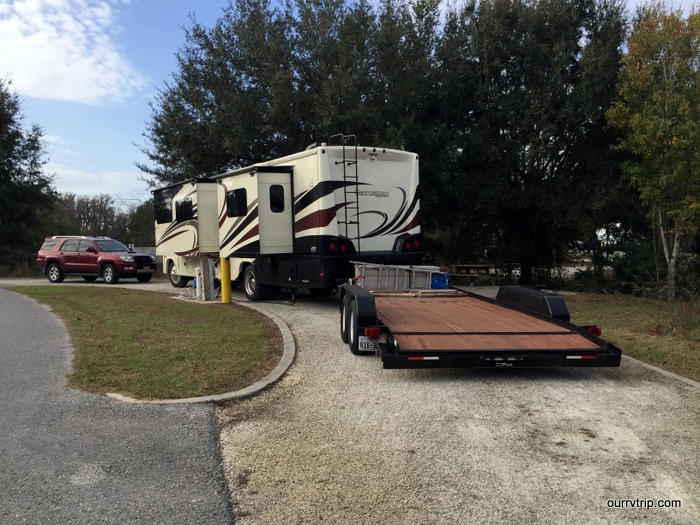 There are some very nice sized sites at Lake Louisa State Park. We had to site hop throughout the week because the place was booked and we stayed here spur-of-the-moment. This park books up a year in advance. If you're going to go to Disney or Universal…this is a great place to stay. At only around $30 a night it's quite a bit cheaper than staying in a hotel.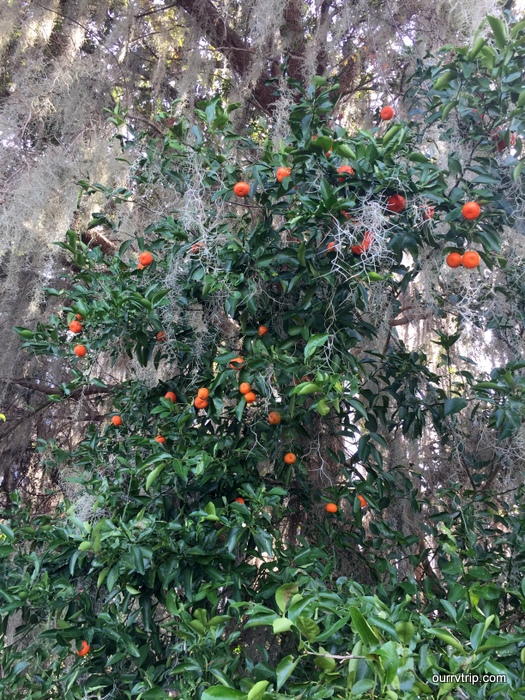 There are tons of tangerine trees around the park. We went on a walk and passed a couple of guys who had bags full of tangerines so we thought we'd be cool and grab some tangerines for ourselves…they were the most sour…we spit them out. I couldn't keep it in my mouth! Bleh!!! I don't know what those two guys were doing with all of the ones they picked. Maybe they knew which ones to pick and we got ones that weren't ready?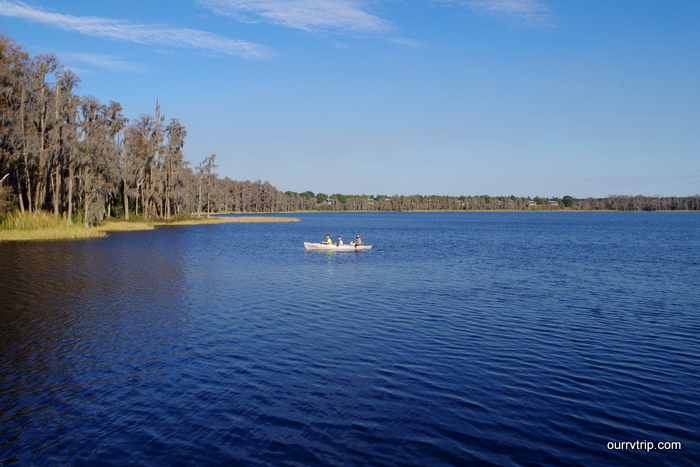 One of the coolest things about this park is that you can rent canoes. We took the opportunity to teach the boys how to paddle a canoe. I kept an eye out for any weird looking logs…aka…gators. I didn't see any, but we avoided the areas we thought they would most likely be during that time.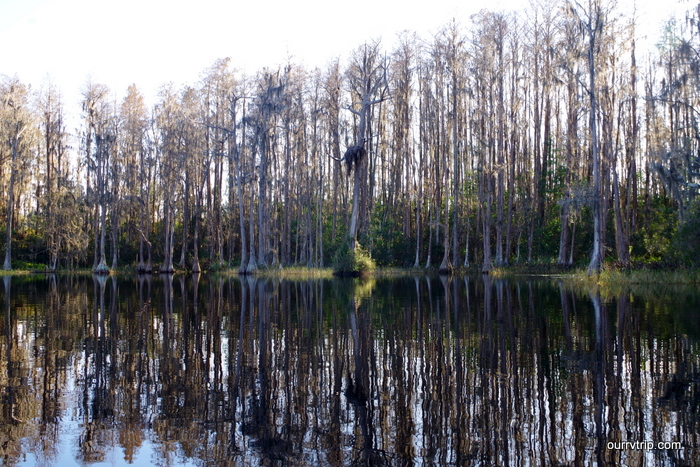 I did take my camera out on the canoe to get a shot of the cypress trees in the water.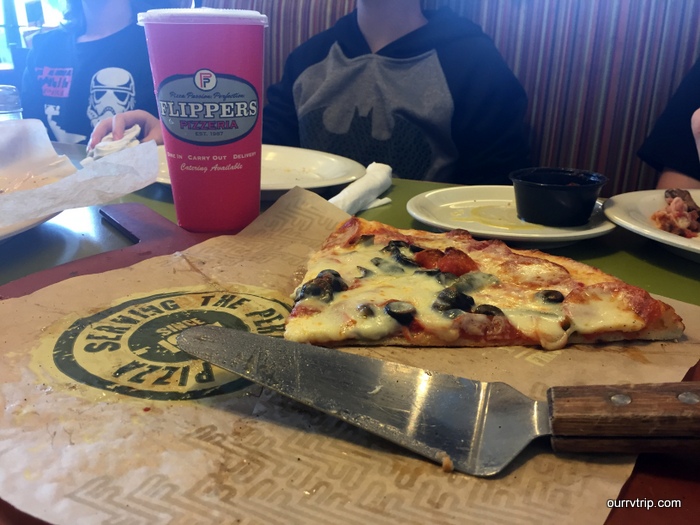 We found an awesome pizza place right down the road. Littlest told you all about it in his last Pizza Street post. If you missed it go check it out here.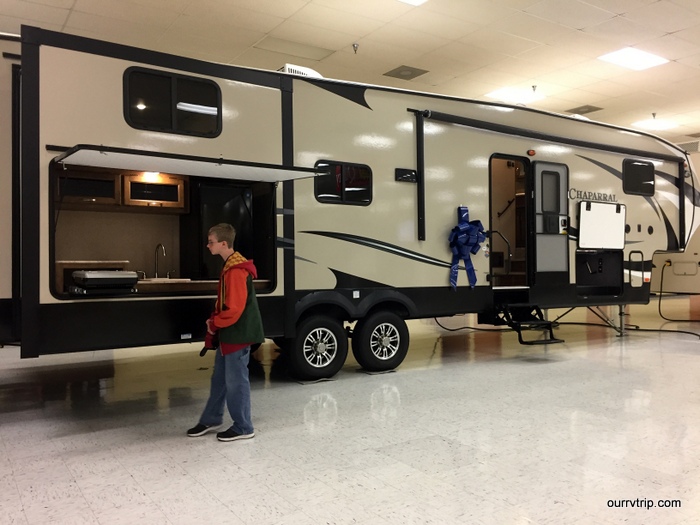 We didn't really do much the week we were there. Hung around the lake, had pizza, and stopped by an RV Dealer to check out what was new. We're not in the market for a new RV, we just like to keep up on all the changes.
Seriously Guys…if you're in the Orlando area for any reason check out Lake Louisa State Park. We will definitely stay there again!
See y'all down the road!