Hey Guys!! We spent a week in the Tallahassee area of Florida.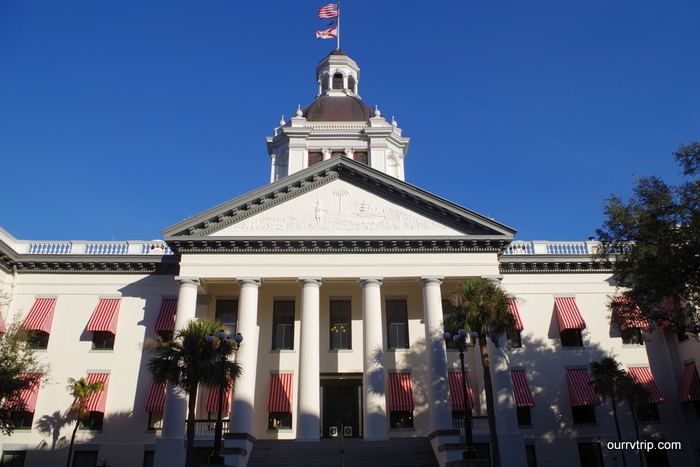 The whole point of this stop was to see the State Capitol Building.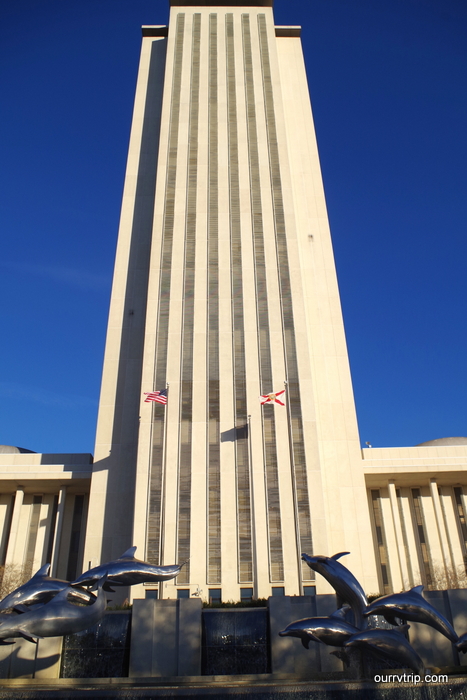 The Old and the New Capitol Buildings are right next to each other in Tallahassee.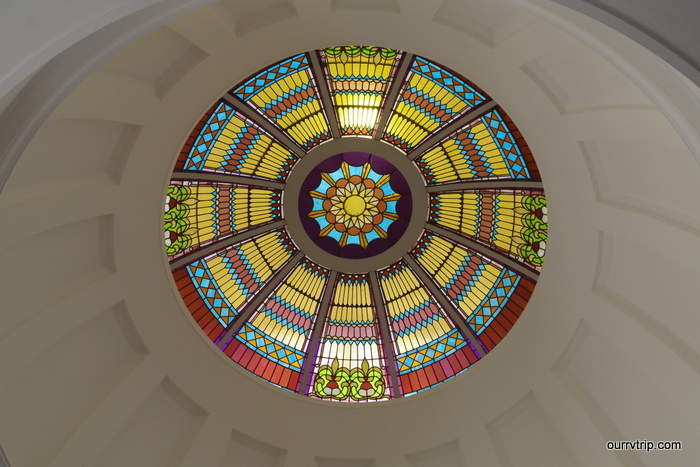 The Old one has a very pretty dome, but the New one doesn't even have a dome.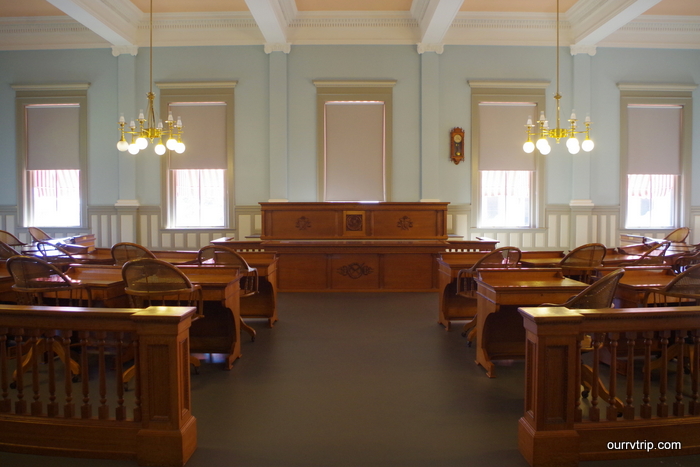 The Old SCB has been turned into a museum. We were able to go into both the House and Senate chambers and look around. It was pretty neat.
In the New SCB we had to peak through the windows at both the Senate and House chambers. That was kind of a bummer. Usually, the ceilings in the House and Senate chambers are totally picture worthy. We've seen everything from murals to huge chandeliers to stained glass domes! So, I'm always curious to see inside the House and Senate chambers.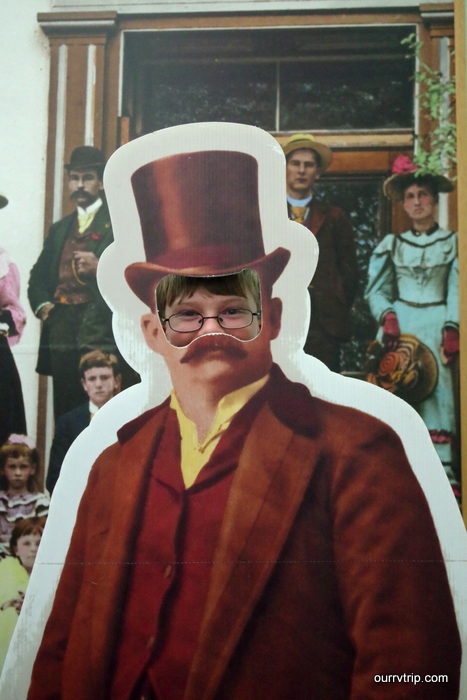 The Old SCB had some fun picture opps!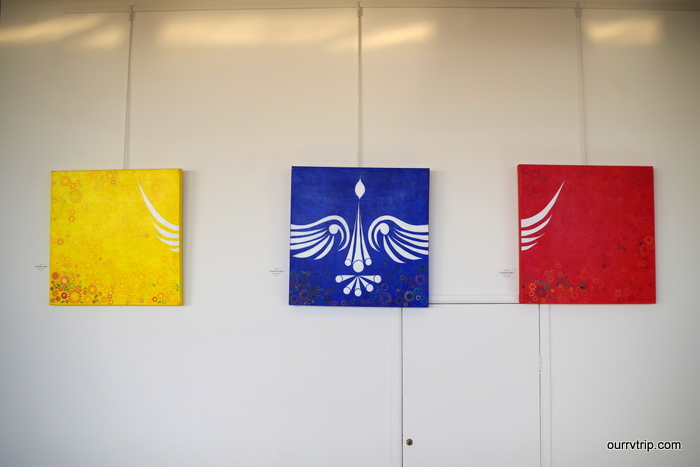 The New SCB had an art gallery and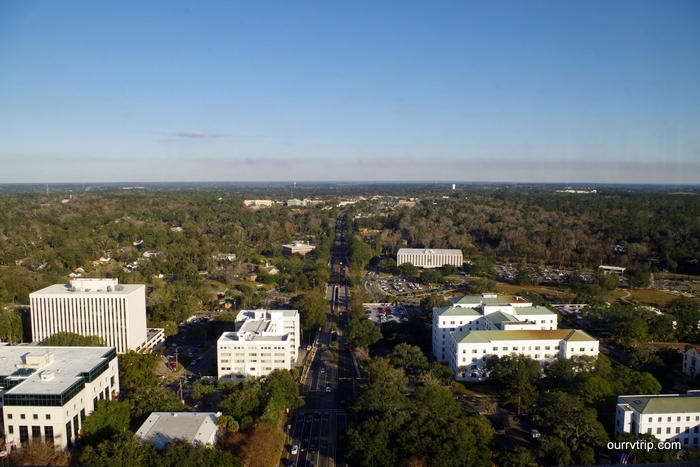 a 360 degree view on floor 22!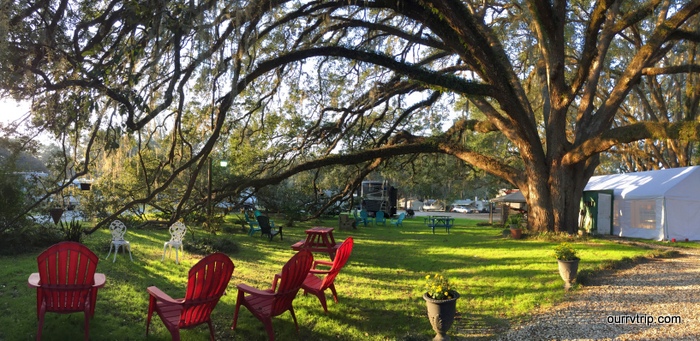 The RV Park we stayed at had some huge live oaks trees! They were amazing!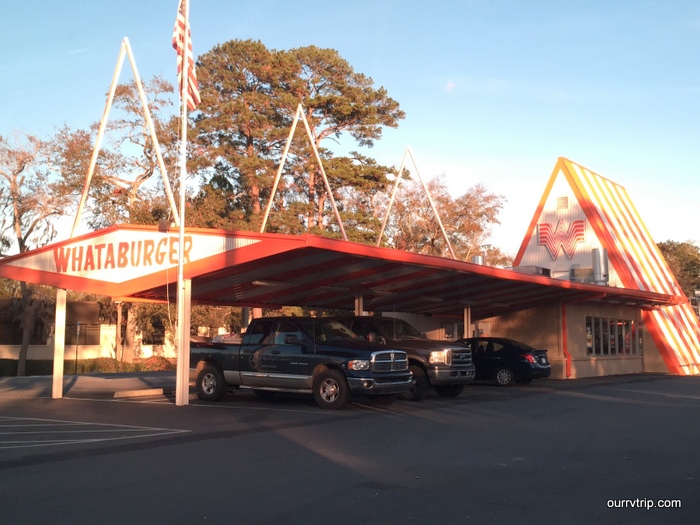 And…we even got to eat at a Whataburger! Woot, Woot!! We look forward to being back in Whataburger country all year! Yum!!
See y'all down the road!!