Hey Guys!!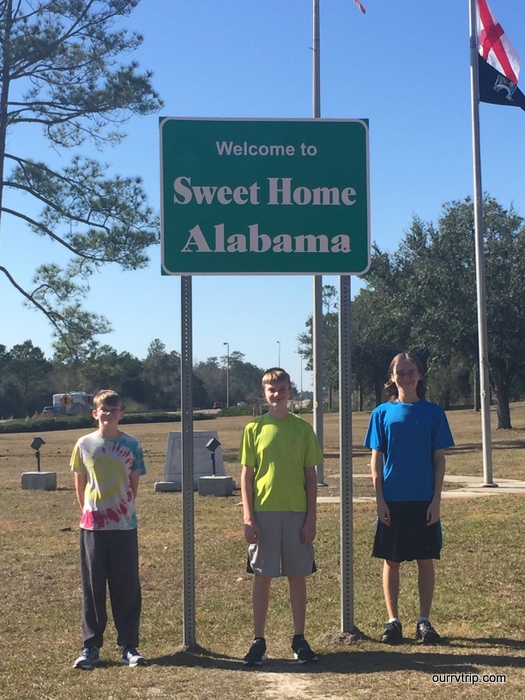 We made it to Alabama!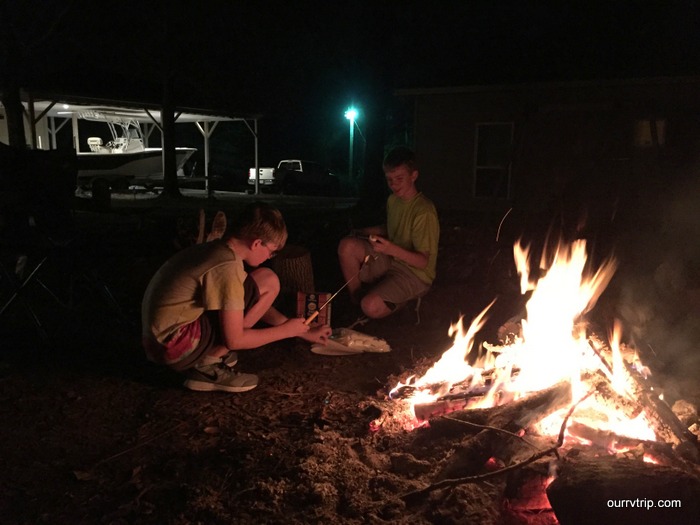 On our way to Montgomery we stopped by a friend's house and spent the weekend catching up with them! We met this family in June 2016 during our time in New York and our kids became fast friends. After a week of chit chatting and getting to know them, we jumped at the chance to stop by their home and see them again. They really made us feel at home.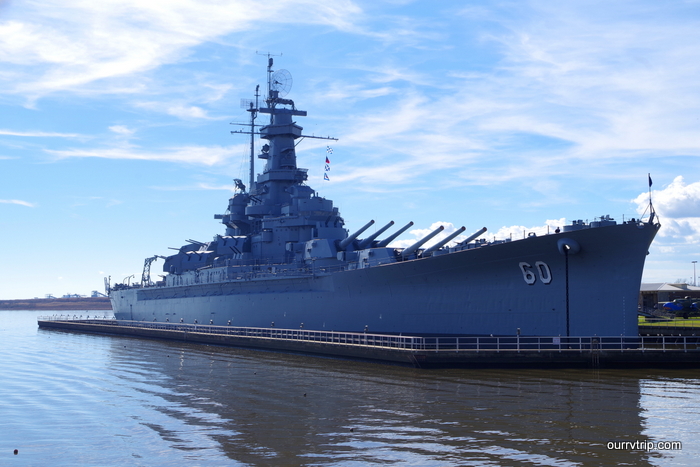 We all went to see the USS Alabama Battleship Memorial Park where we got to poke around all twelve decks that are open to the public!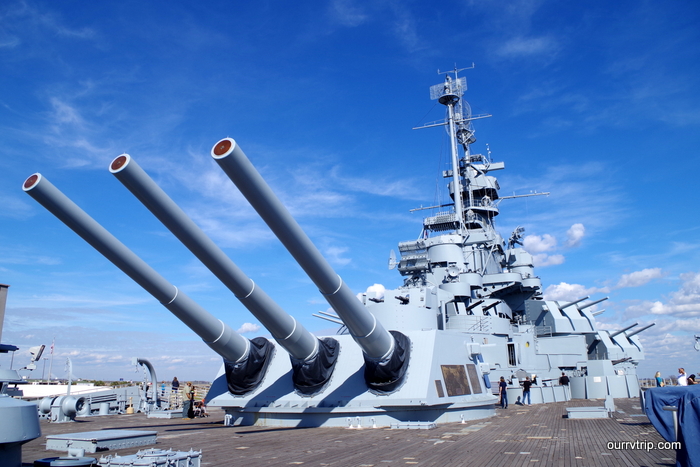 There are all kinds of nooks and crannies to explore on this huge battleship.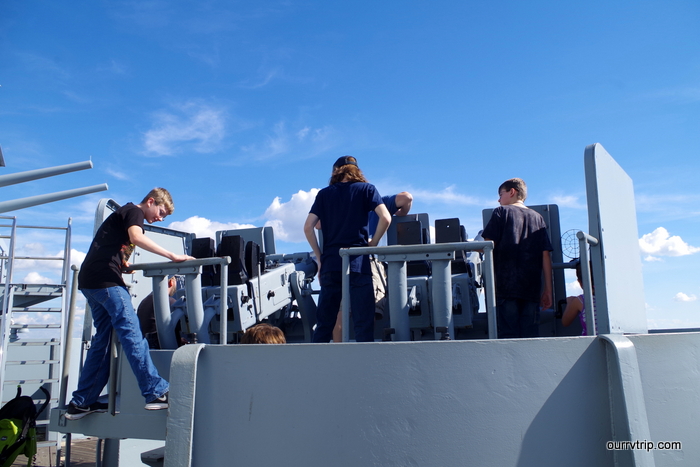 What you can't see in the picture above are the two big boys up on the gun turret too. All of the boys loved getting to really check out the big guns.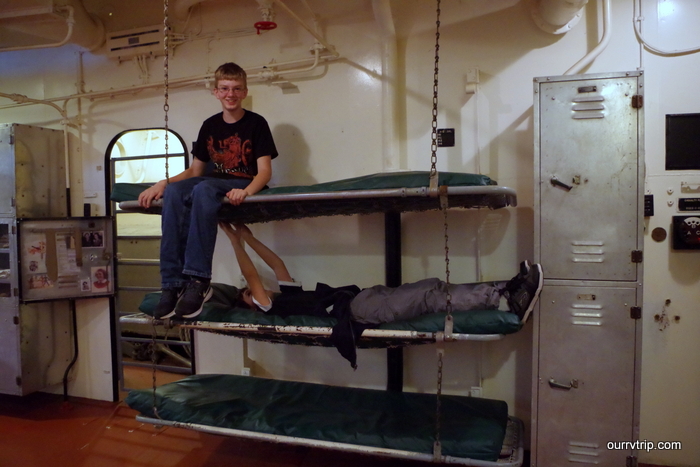 Once we climbed around outside, we headed inside. Check out the lockers. One was open so we could see what it might have looked like when the ship was being used.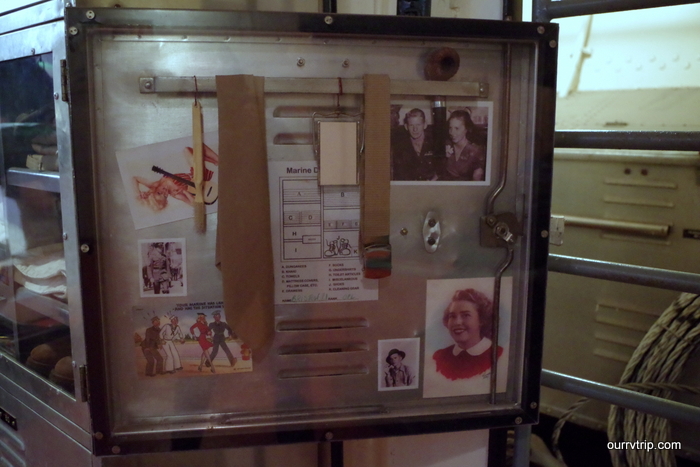 I love the old pics and other personal items they have on the door of the locker.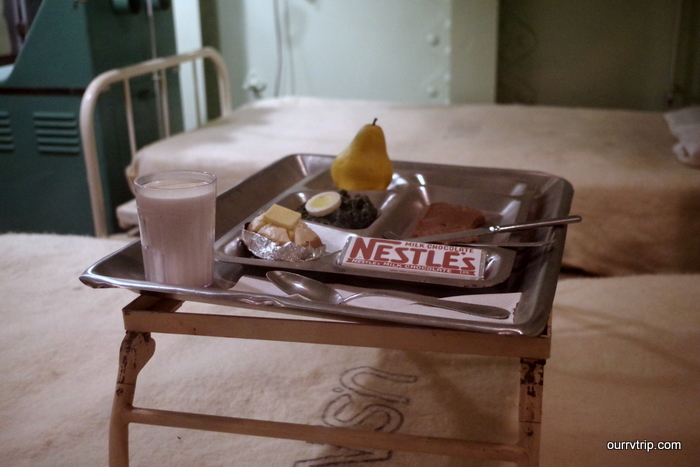 I had to share this picture of a food tray in the infirmary. Check out the Nestle's wrapper! It looks so different that what we see now.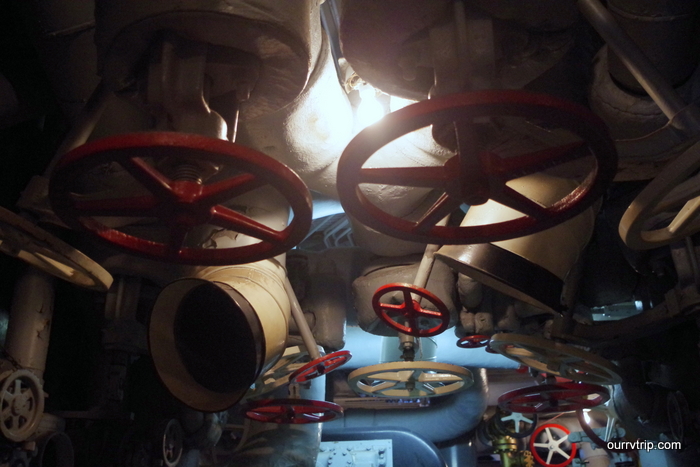 I don't think I've ever seen so many valve wheels to turn in one place! I'm not gonna lie…I might have tried to turn more than a few. Maybe. *wink, wink*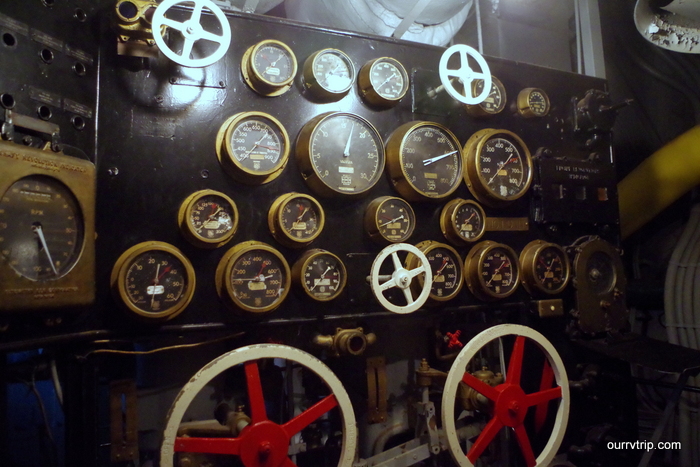 What did I tell you? Valve wheels everywhere!! And buttons. Lots of buttons. I may or may not have pushed a few of those too. Shhhh…..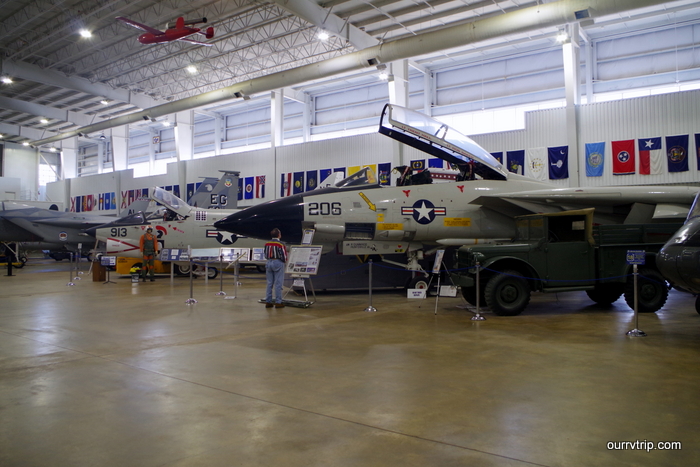 Besides the battleship, the park also had several aircraft. The coolest one (in my opinion) was the A-12 Blackbird spy plane. Unfortunately, I didn't get a decent picture of it. Sorry. You'll just have to take my word for it…it was very cool.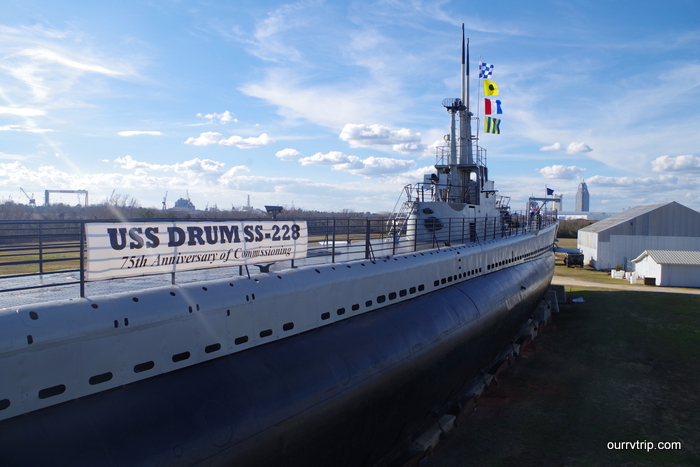 If the battleship and the aircraft weren't enough, there was even a submarine we could explore! This was our first sub exploration and it was awesome!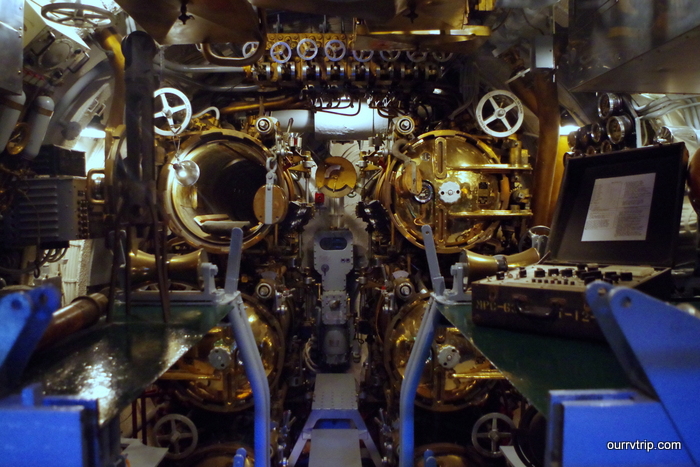 The USS Drum is the oldest submarine on public display.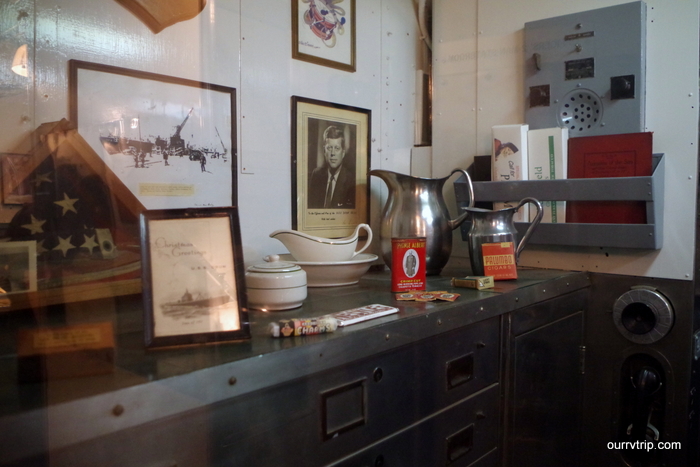 It was set up to look like it might have during it's time in service. I love seeing all of the old items.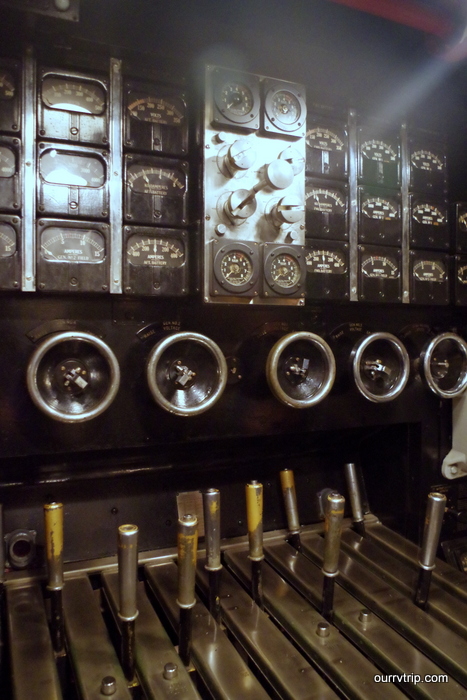 And added to the wheels and the buttons…levers. Tons of them! We kind of felt like kids on a playground.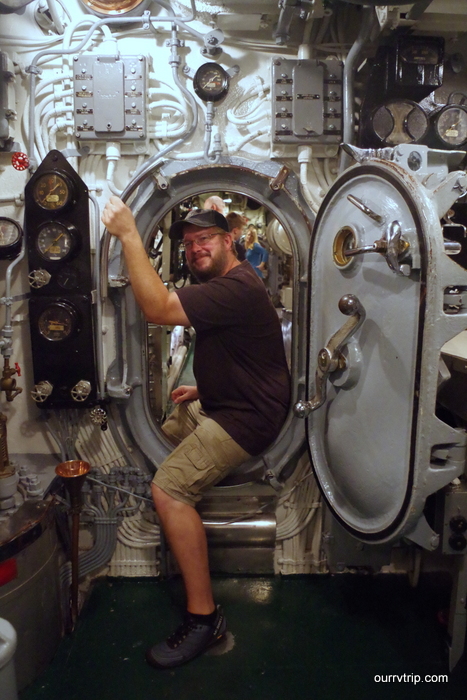 I got a workout just going through all of the doors. They don't look that bad, but when you've got short stubby legs and a big camera around your neck…well, I'm not the most graceful.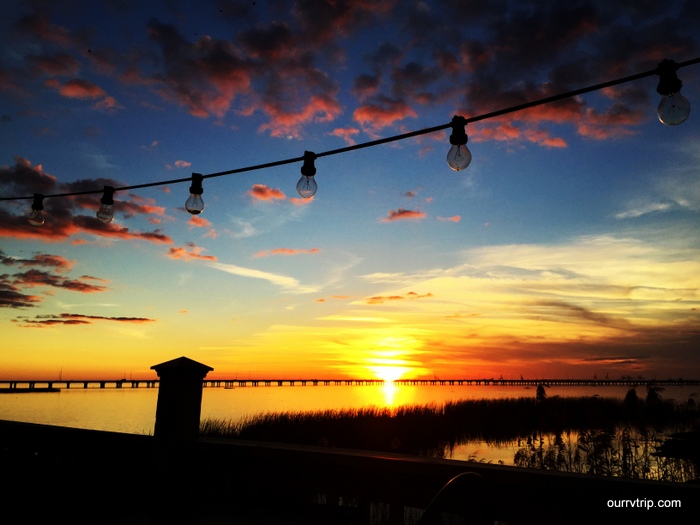 We had dinner that night at Ed's Seafood Shed. Gotta have seafood when you're in the Gulf Shores area, right? The food was fantastic, the view was ah-mazing, and the company wonderful! We had the best time visiting with our friends and we can't wait for our next adventure together!
See y'all down the road!