Hey Guys!! I have a confession to make. I pretty much planned this whole loop so we would get to Universal Studios before Christmas Break started for most of the country. So, yeah…I planned this year around Harry Potter. There…I said it…it's out there. Now let's move on.
I could do an entire post on the awesomeness of the Universal Studios Harry Potter sections of the park, but I won't . I'll try to keep my Potterhead geekiness to a respectful level. No promises though. I took hundreds of pictures…be warned.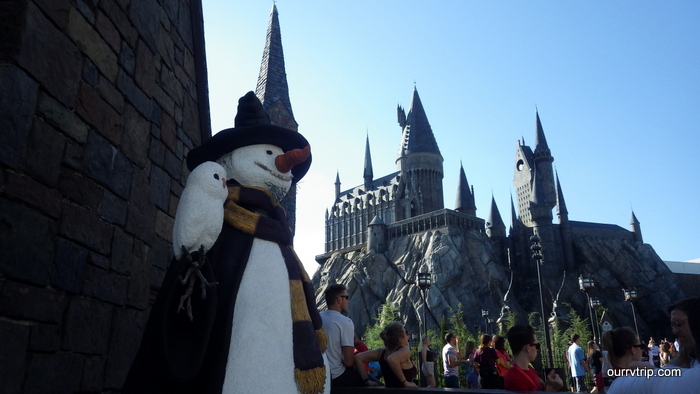 Welcome to Harry Potterverse!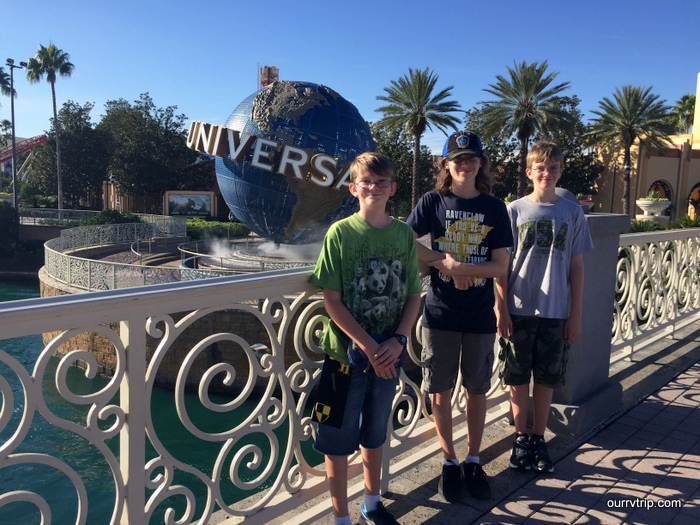 Officially known as Universal Studios.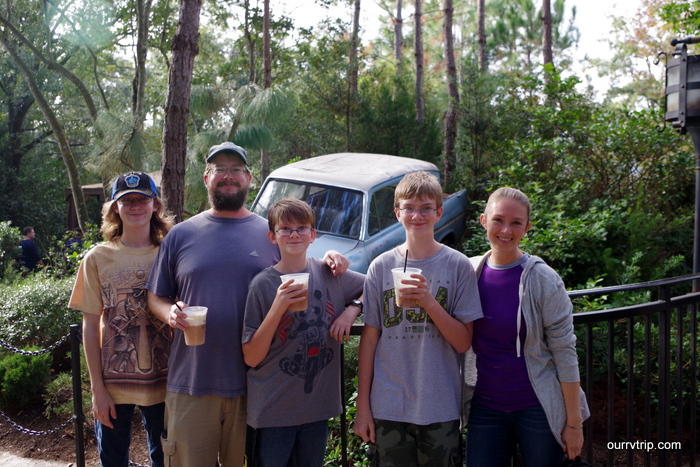 It will always be Harry Potterverse to us though. We spent four very full days soaking in the magic of Diagon Alley and Hogsmead. We got there when they opened and didn't leave until they closed. I might as well throw in a disclosure here…this post is not in order at all. I'll be jumping back and forth between the two parks. The pic you see above is at the Dragon Challenge Ride on the Islands of Adventure side. Here's a little tip…if you can find all four golden eggs on the ride, they'll take you on a tour of the ride queue. Which for photo bugs like me is awesome because…there are no cameras or phones allowed on this ride. You go through an metal detector before you get to anything good.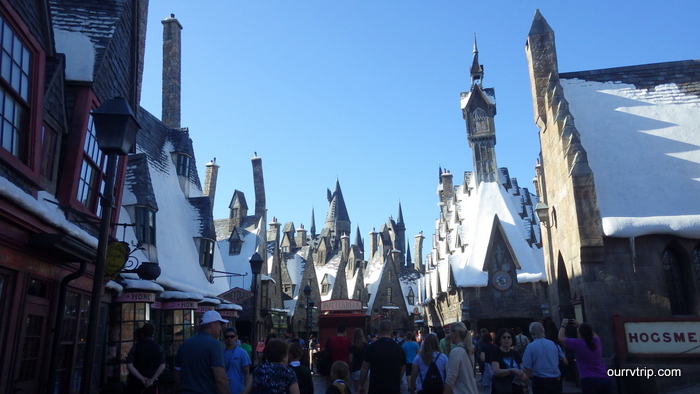 The amount of detail that went into creating Diagon Alley and Hogsmead is astounding. They've really thought of even the smallest details. The pic above is of the Hogsmead main street.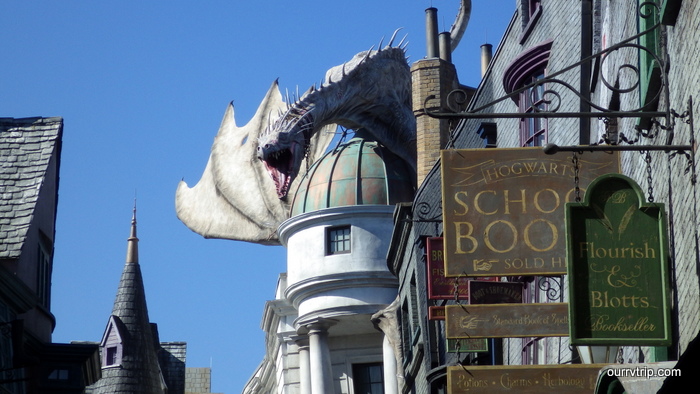 Speaking of details…check out the dragon. Pretty cool, right?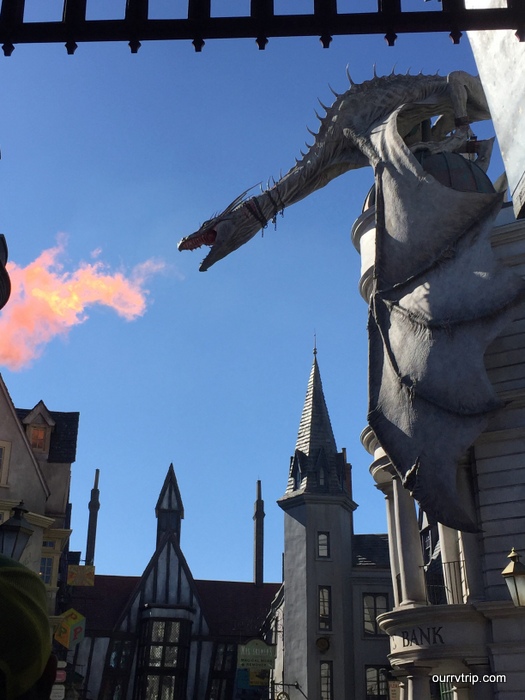 If you stick around Diagon Alley long enough, you'll get to see the dragon breathe fire!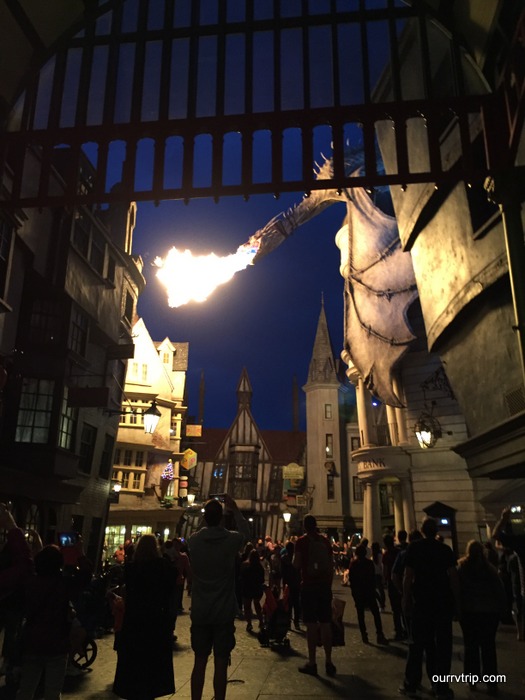 And…as impressive as it is during the day…it's even more so at night. You know he's gonna flame up when he starts growling. Check out all of the people in the pic above just standing there watching. That was pretty common to see through out the day. Everyone wants to see the dragon breathe fire.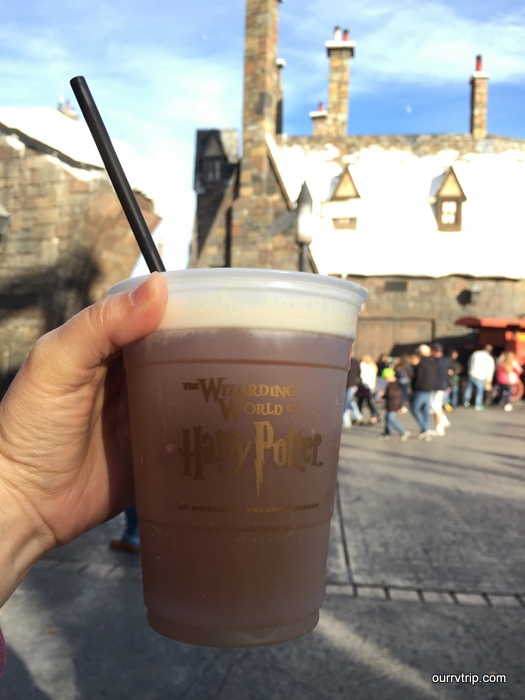 One of the things I was looking forward to was trying the Butterbeer…in all it's forms. How many ways can they make Butterbeer you ask! Well, there's the regular cold soda, there's the frozen (this one was my favorite), there's the hot (this one tasted like butterscotch hot chocolate),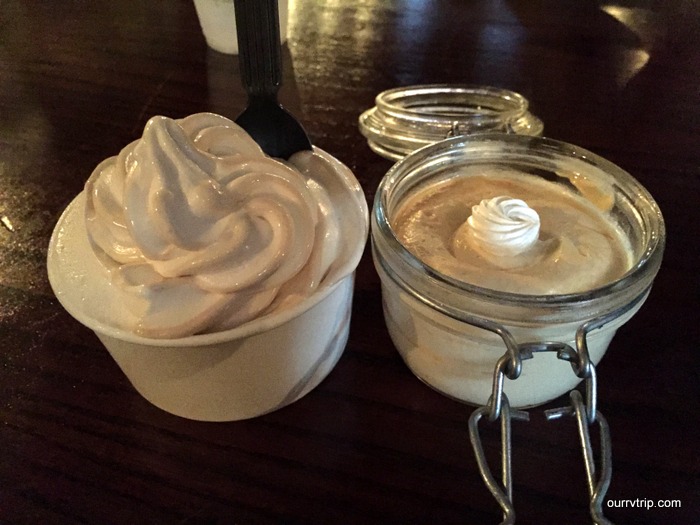 there's the ice cream, there's the fudge, and then there's the creme de potte. Yes, we had them all! And yes, we had some of them daily. Yum!!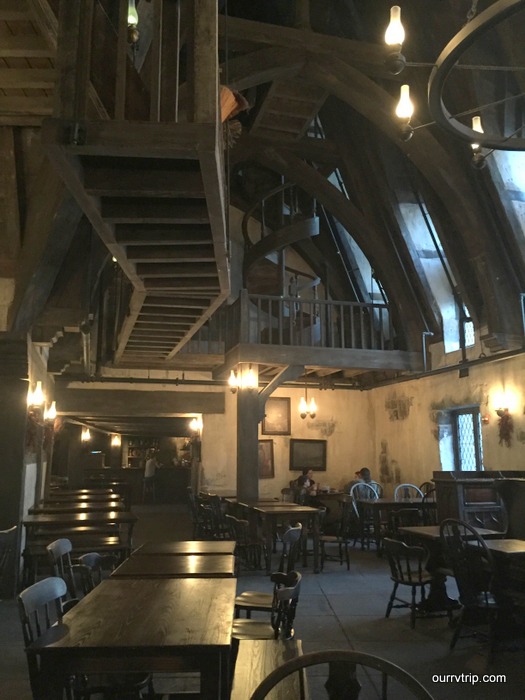 There are two Harry Potter themed restaurants. One in each park. You've got the Three Broomsticks on the Hogsmeade side and the Leaky Cauldron over on the Diagon Alley side. We ate at the Three Broomsticks first. It was good…portions were small…prices were pretty high. But, you don't eat there for the meal…not really. You go for the experience and that didn't disappoint at all.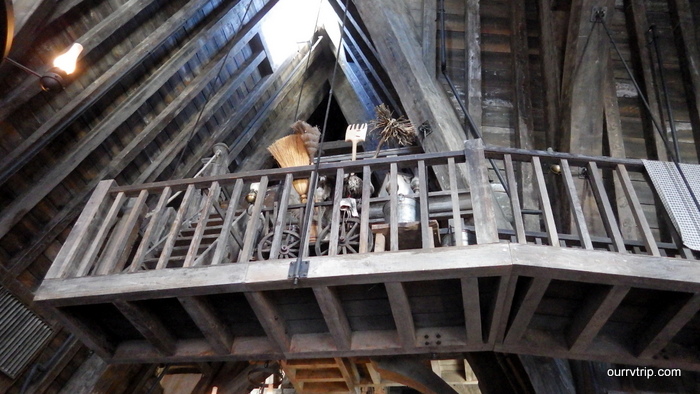 Again, the details and thought put into each building…each sign…it was pretty cool. Everyday I noticed something different.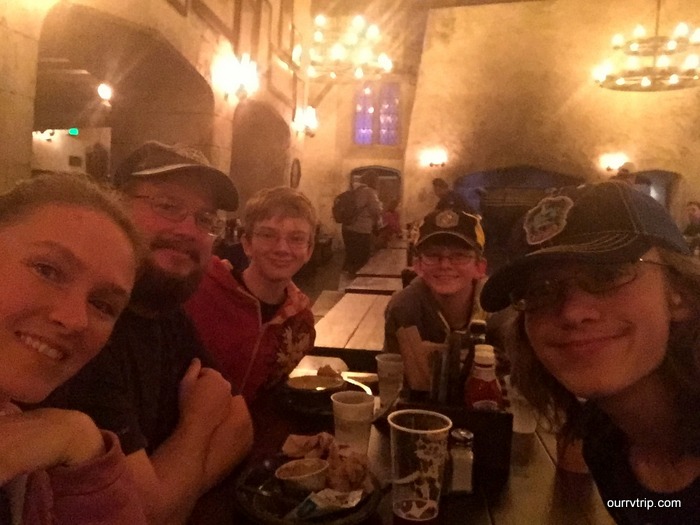 We ended up eating at the Leaky Cauldron twice. We liked the selection better there. The pics not the best, but it was dark outside which made it even darker than usual inside.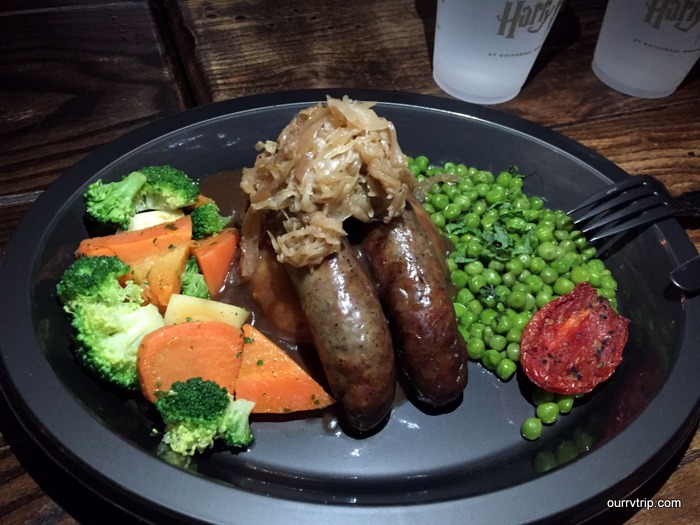 This was the bangers and mash at the Leaky Cauldron. Pretty good portion and really tasty! Not your usual park fare food. Out of everything I ate there, my favorite was the Fisherman's Pie. The Dude and I both got one our last night there and we were both pleasantly surprised by how good it was!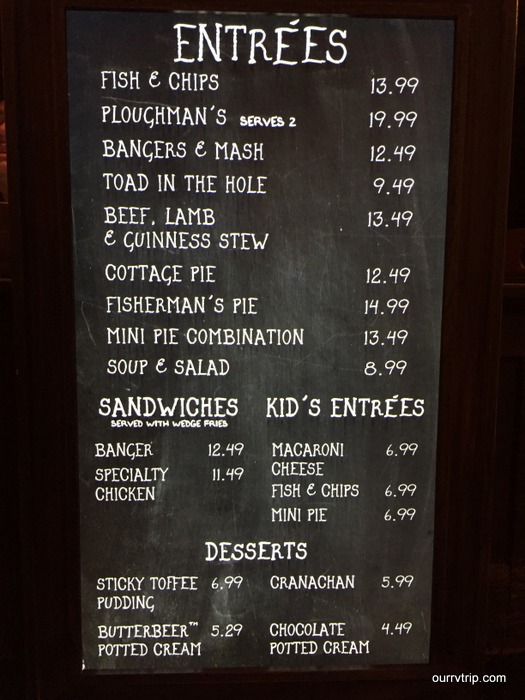 This is the Leaky Cauldron's menu. Pretty nice selection. I didn't get a shot of the Three Broomstick's menu. The two places offered different things.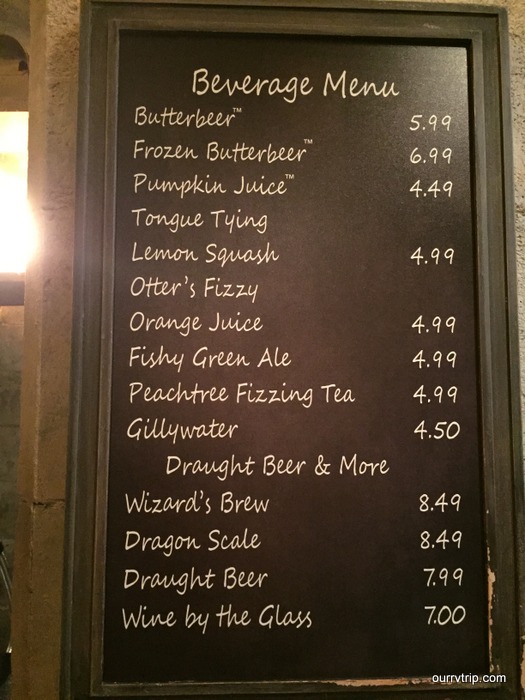 And to wash it all down with, why don't you try a Dragon Scale or perhaps…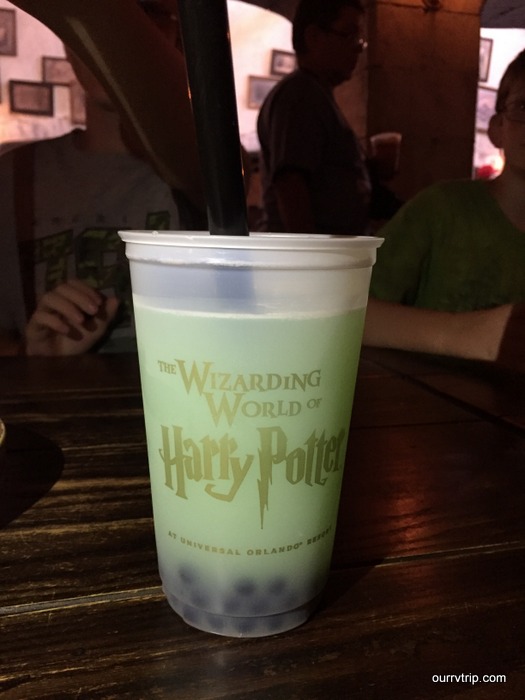 a Fishy Green Ale! Any guesses as to what it is?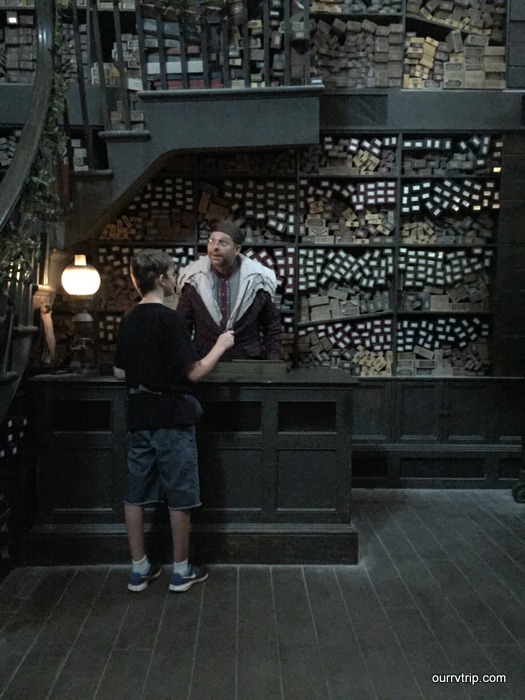 We waited for the end of our first day to go to Ollivander's to get our wands. If you're lucky enough, Olivander will pick you to go through the choosing ceremony where your wand picks you…just like in the movie. Littlest was lucky. He was beyond thrilled!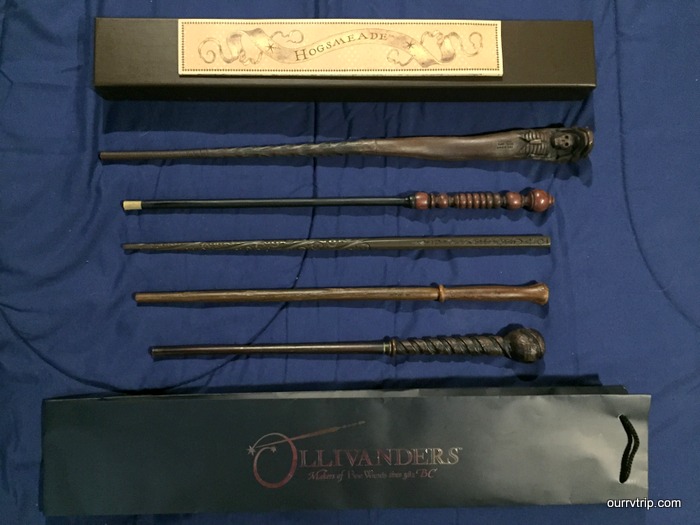 Let's talk wands. When you go to buy your wand you have two choices in mechanics…interactive or not. The interactive wands allow you to do spells at special locations throughout both Hogsmead and Diagon Alley.  If you get an interactive wand you also get a nifty little map that tells you where all of the spells are located throughout the two Harry Potter sections. Or does it? There might be a couple of hidden spells… **insert evil laugh here*  Sorry. Ok, so besides the mechanics you've got tons of choices in style. There are character wands and then there are Ollivander's specials. Good luck picking one out. It actually took me all four days to decide. I didn't get my wand until the very last day right before we left. I ended up with a non-interactive wand. I felt like it was more solid. Any guesses as to which wand belongs to which nomad?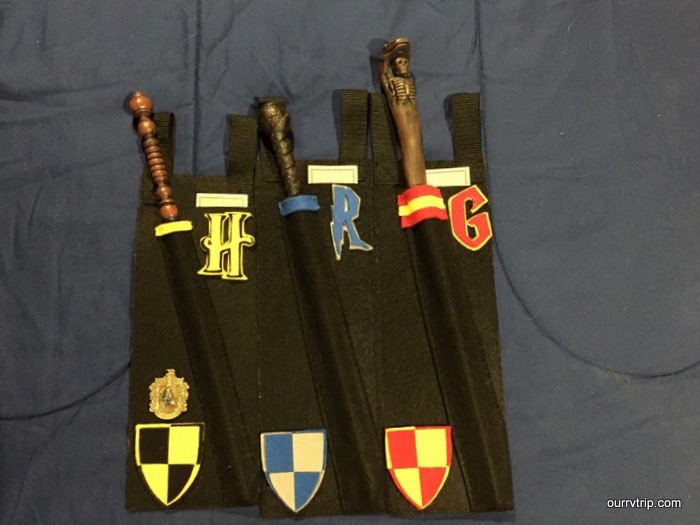 We made wand holsters so the boys wouldn't have to keep holding on to their wands and their maps. It worked wonderfully.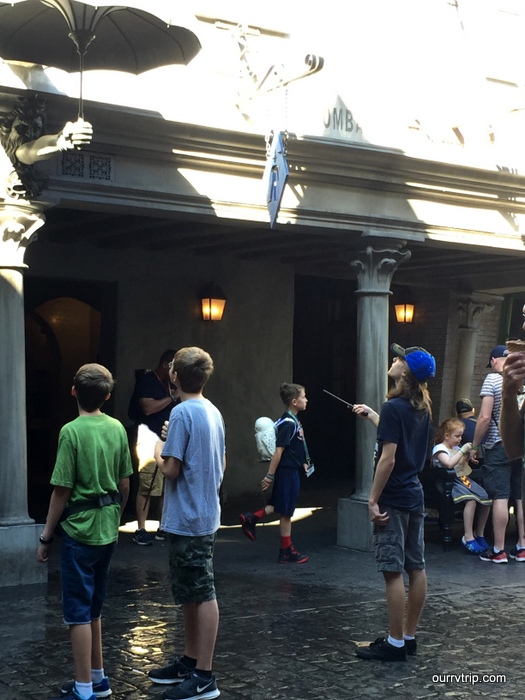 You can probably guess what we did first on our second day.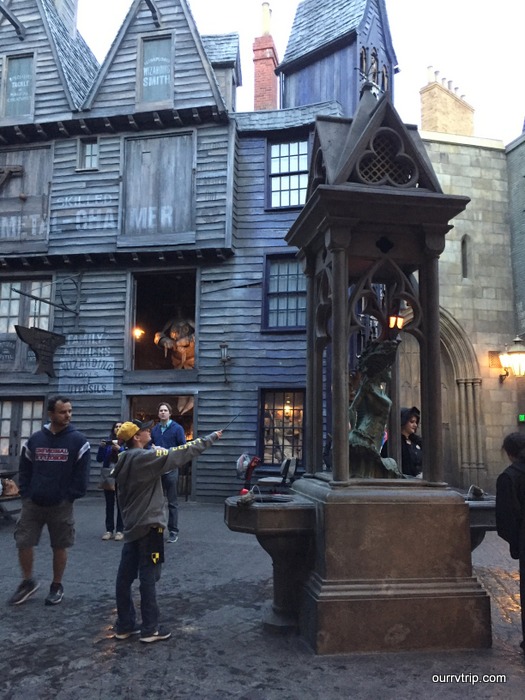 Magic was of the highest priority.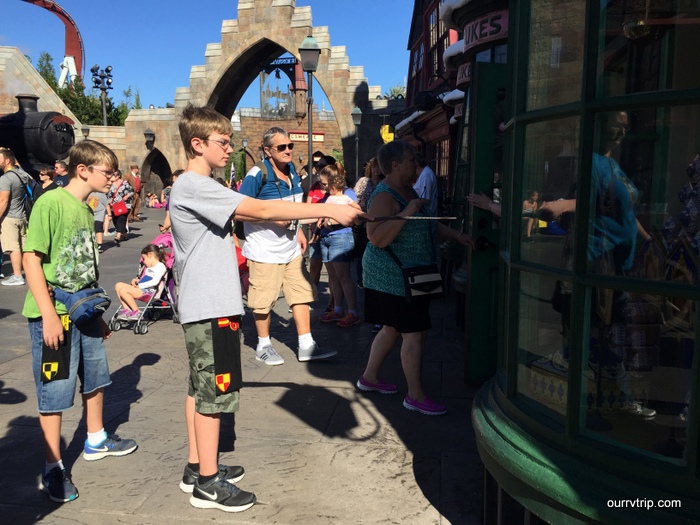 And we weren't the only ones trying to do it. We stood in line longer to do magic than we did for most rides.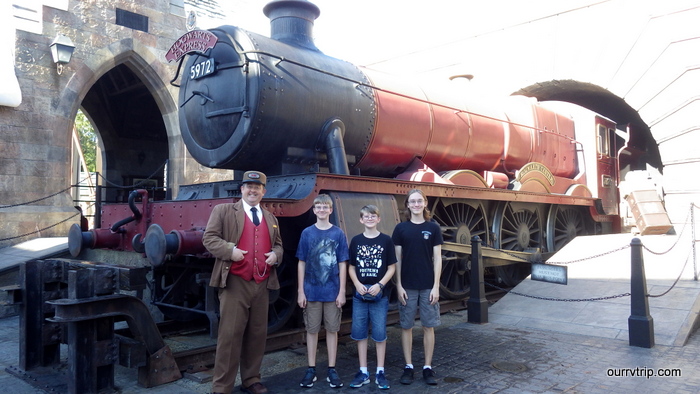 The Hogwarts Express. If you get the park to park pass, you get to ride the Hogwarts Express in between the parks. This was kind of a must for me. I would suggest getting the park to park pass  we found ourselves jumping between the two parks several times a day.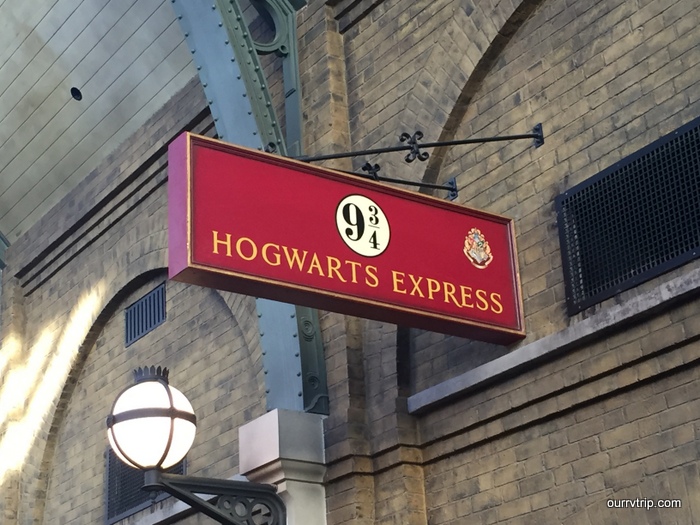 Each train depot was different. Of course, there was platform 9¾  over on the Diagon Alley side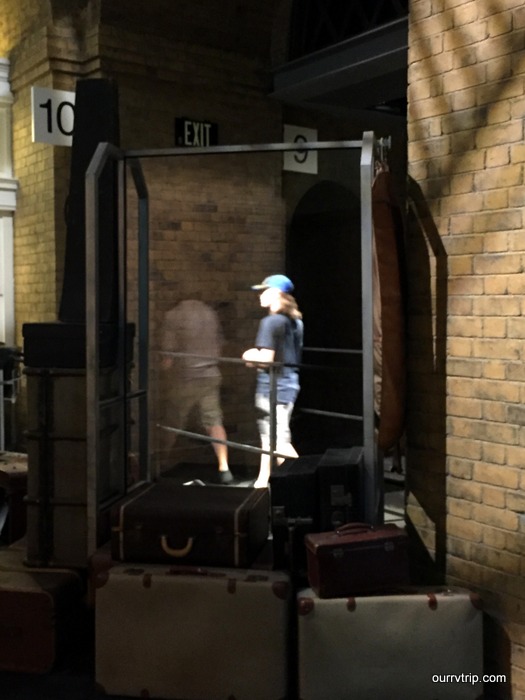 where you can watch people walk right into the wall between platforms 9 and 10.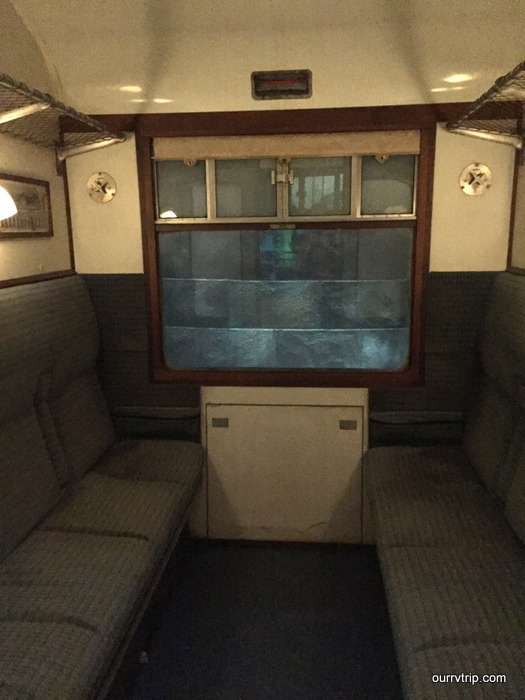 Once you're on the train you get to sit in a train compartment that looks pretty much like one from the movie. I loved the little extras as you went from park to park. I won't ruin it for those of you who haven't been yet.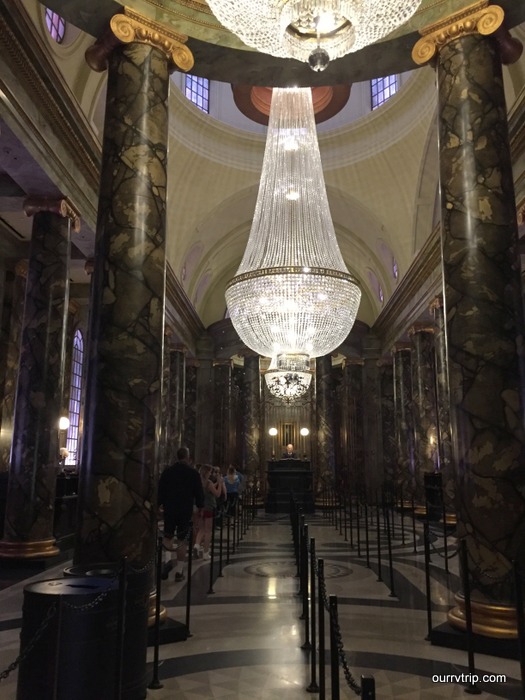 The Gringotts Bank was super impressive. It really looked like they sucked it right out of the movie and plopped it down in the middle of Universal Studios.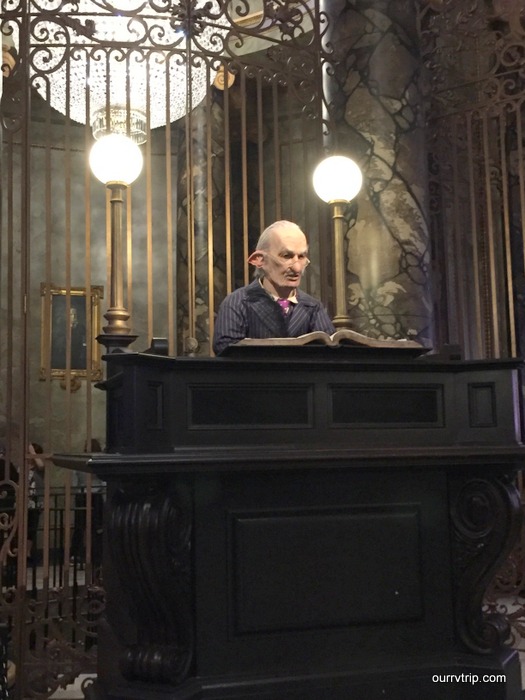 They even had animatronic goblins.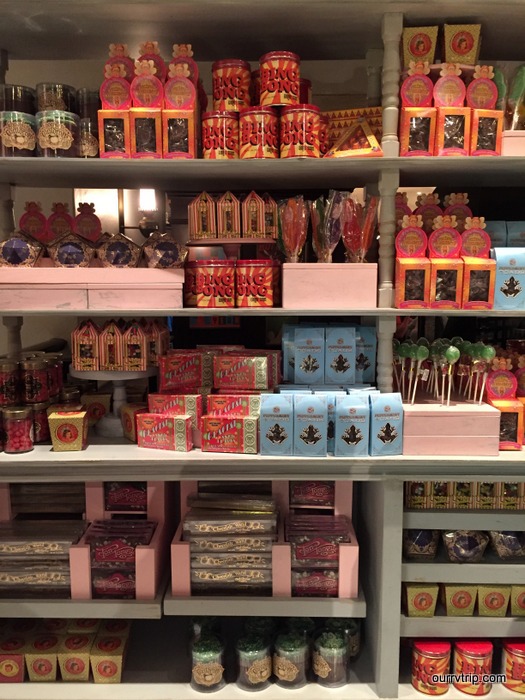 There was a candy store in each park. Honeydukes over in Hogsmeade and then Sugarplums in Diagon Alley. You can get pretty much any candy you saw in the movie.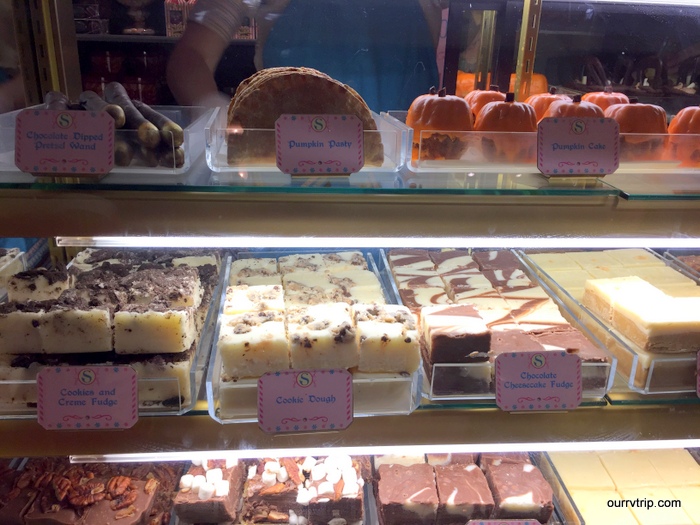 They even had chocolate cauldrons and pumpkin pastys!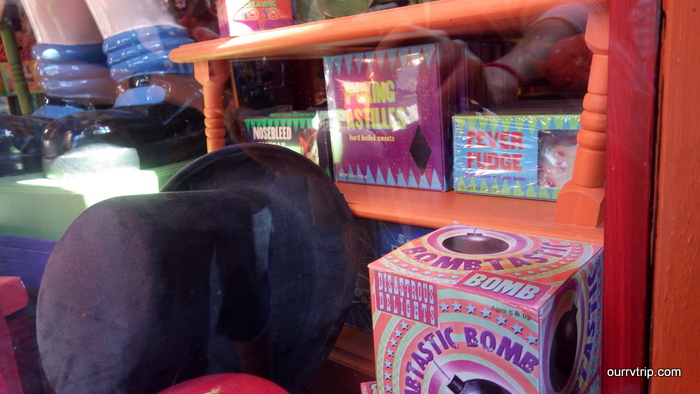 But, if you want Nosebleed Nouguts, Puking Pastilles, or Fever Fudge you have to head over to Weasley's Wizard Wheezes.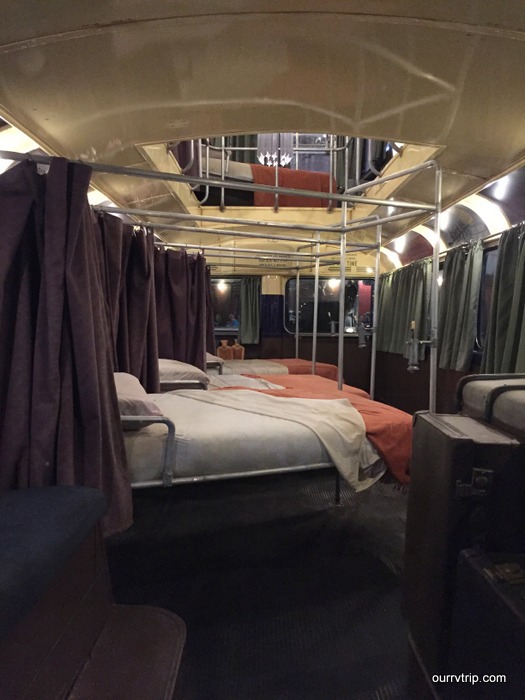 The Knight Bus was pretty cool. You can visit with Stan Shunpike and Dre Head near the front of the bus, but if you walk around to the back you can stick your head in and see the inside of the bus.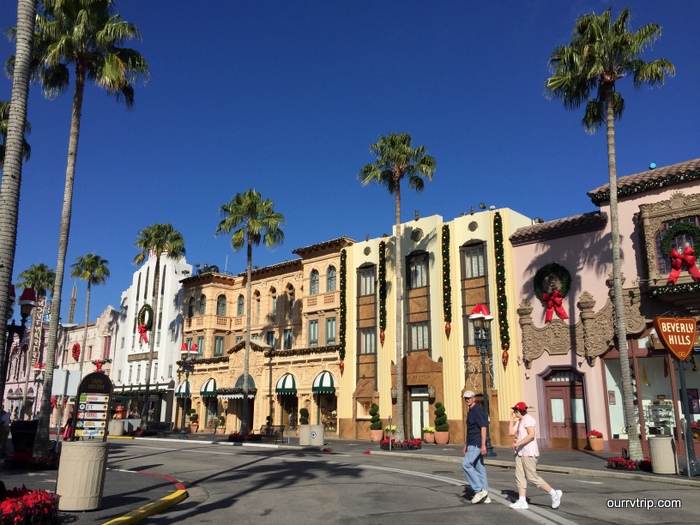 We did go to the other parts of the parks. I promise. We rode every ride…more than once.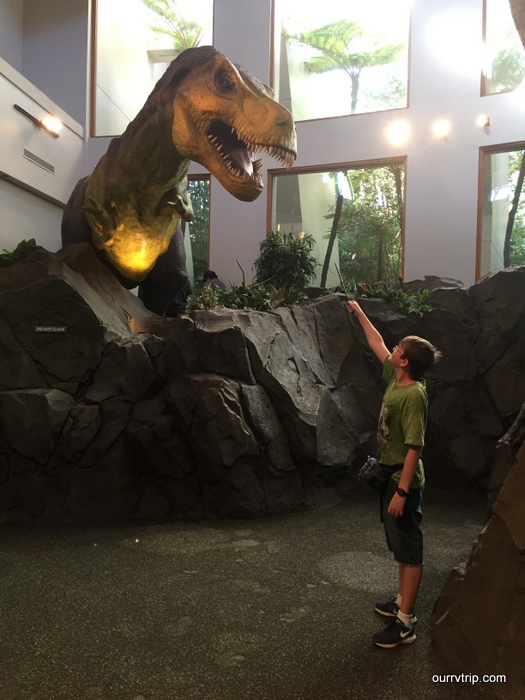 The dinos over in the Jurassic area weren't really impressed with our magic or our wands.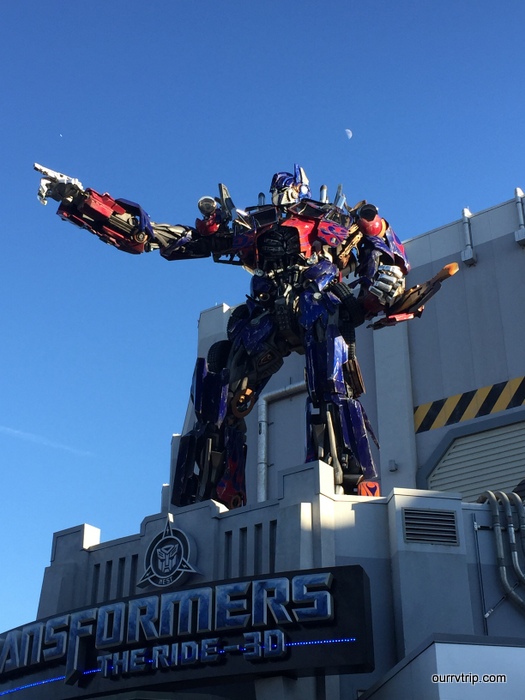 The Transformers ride was one of our favorites. It's one that we would all ride. We rode this one each day we were there…some days we rode it more than once. We were impressed with how well it was put together and how seamlessly the 3D aspects of it flowed together.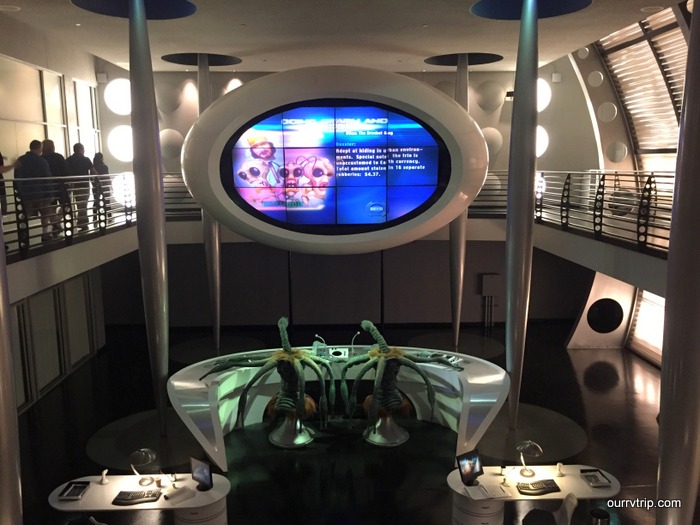 The Men In Black ride was also one of our favorites. You know any time you get to shoot laser guns on a ride it's going to be good!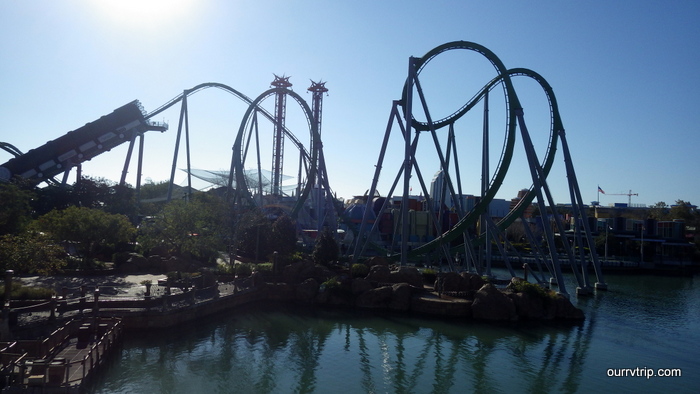 This was my favorite coaster. The Hulk spits you out of that little tube over on the left of the picture going a million miles an hour (don't quote me on that speed) then continues to take you through loops, and twists, and rolls. It's so freaking awesome!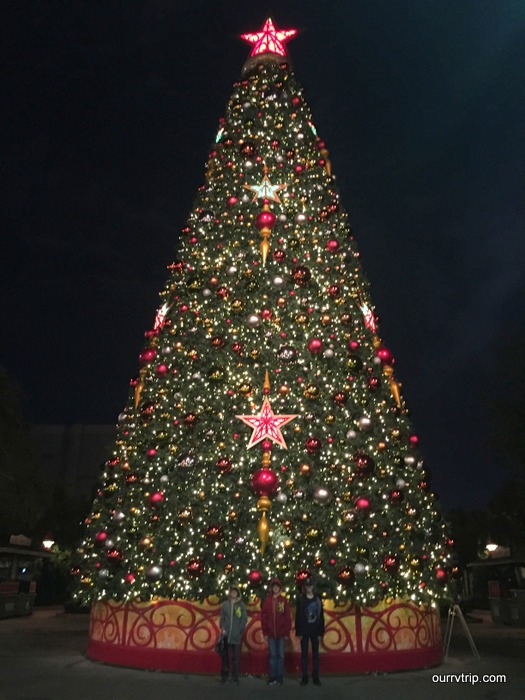 The whole park was all decked out for the holidays. We had the absolute best time and we've all been going through Harry Potter withdrawal.
Here are a few video snippets from our time at Potterverse and NASA.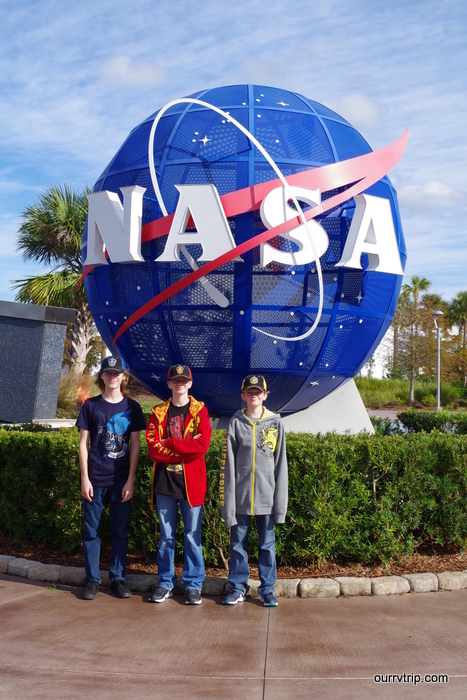 We also made it to the Kenney Space Center for a day of space nerdiness. You can see by what the boys are wearing in the picture we were still in the Harry Potter mood.
We took the bus tour where they drive you by the launch pads and tell you a little about each.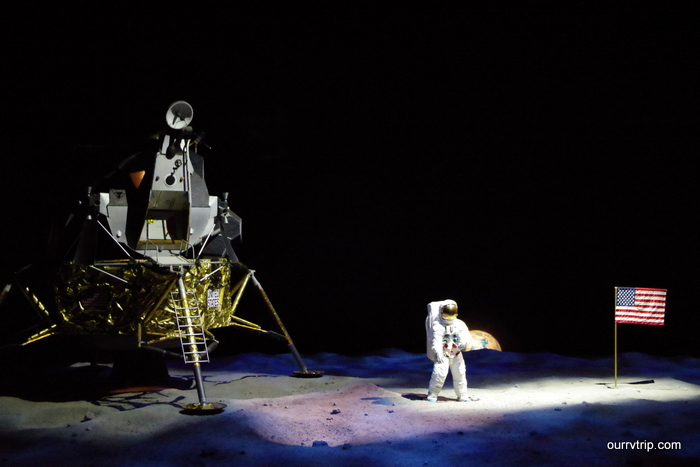 We watched the shows and perused the museums. It was all done very well.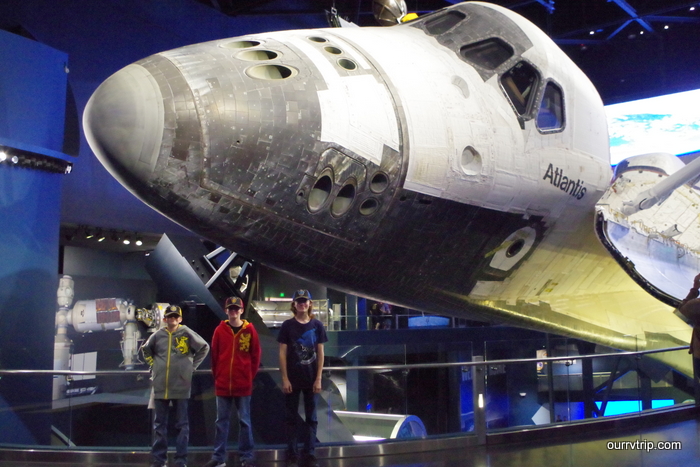 My favorite part was seeing the actual Atlantis Shuttle though.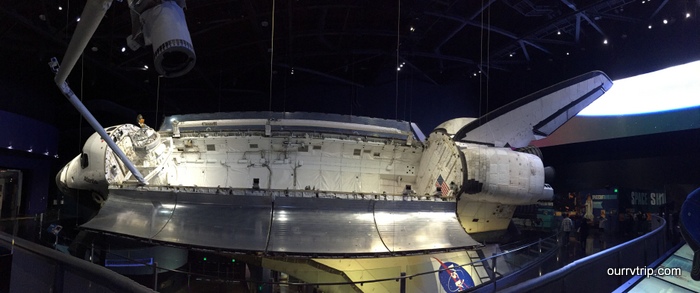 I think I stood gawking at Atlantis for a good five to ten minutes. And then you can walk downstairs and check out the bottom of it and see all of the burns and marks it's gotten from reentering Earth's atmosphere.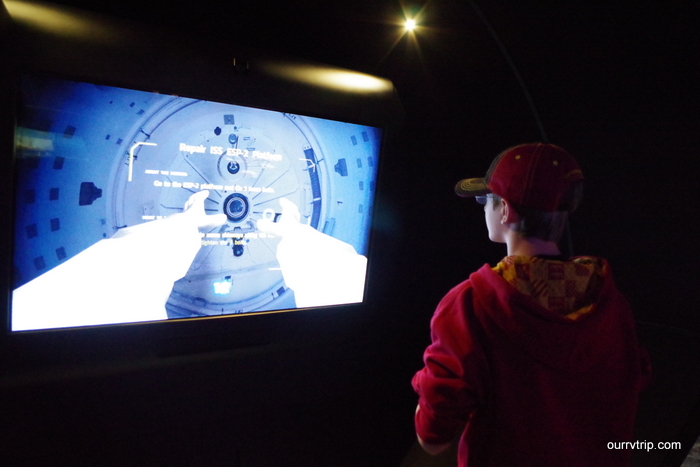 There were some great interactive computer simulations. All of the boys took turns checking them out.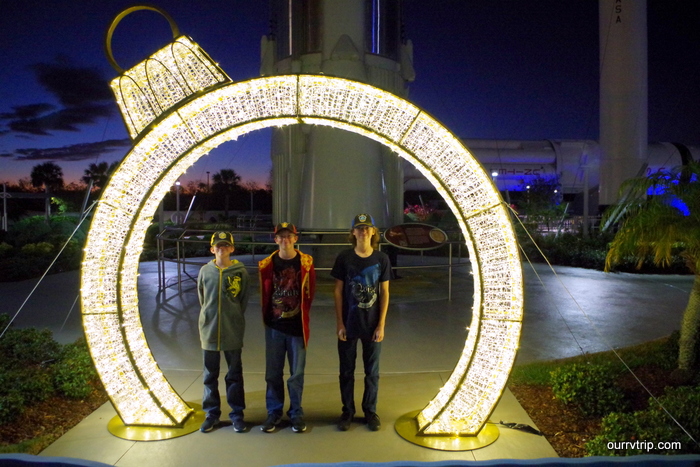 NASA was all decorated for the season too. Very pretty at night! We only spent one very long, very full day here, but it would have been better broken up into two days. We missed a couple of the shows because we ran out of time.
We took the next week to relax and catch up on school, work, and cleaning. Oh, and we enjoyed not going anywhere or doing anything. Five very long, very exciting days wore all of us out!!
See y'all down the road!
#easternloop2016