Guten Tag! Willkommen to Fredericksburg! Sprechen Sie Deutsch?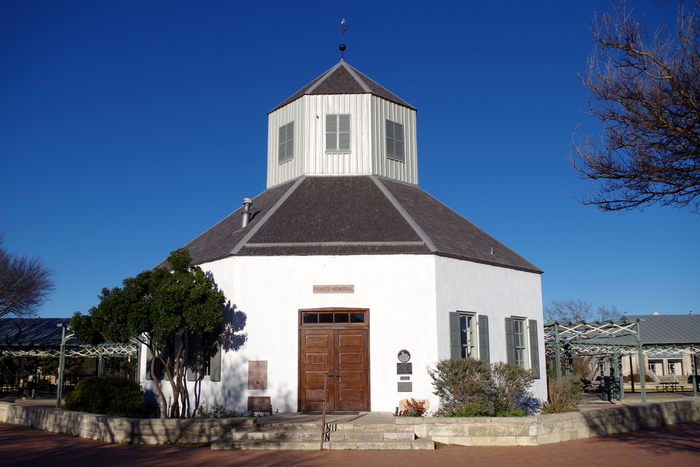 The language the German settlers brought with them to this area back in the 1800s can still be heard and seen in most of the signs and buildings around town and if you listen carefully, you can even hear it when you listen to the locals. The building in the photo above is called Vereins Kirche and has been a church, a fort, storehouse, meeting hall, library, and office before becoming the museum it is now. It was first built as a church but was demolished in 1896 and was rebuilt in 1935 and is considered a landmark for the city of Fredericksburg.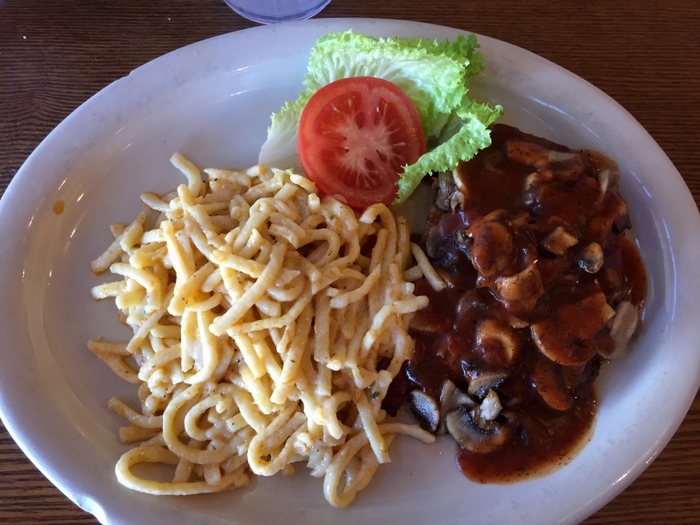 If you get to visit Fredericksburg, come hungry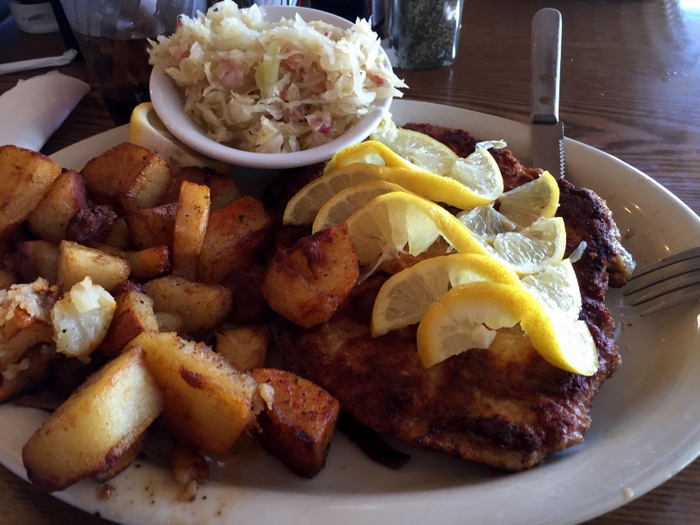 and be prepared for some amazing food! The two pictures above are from a place called The Old German Bakery. We found it close to the end of our stay which was a bummer. I would have loved to eaten there a few more times! We ate at several locations during our nine day visit and only once did we get a meal that was just so-so.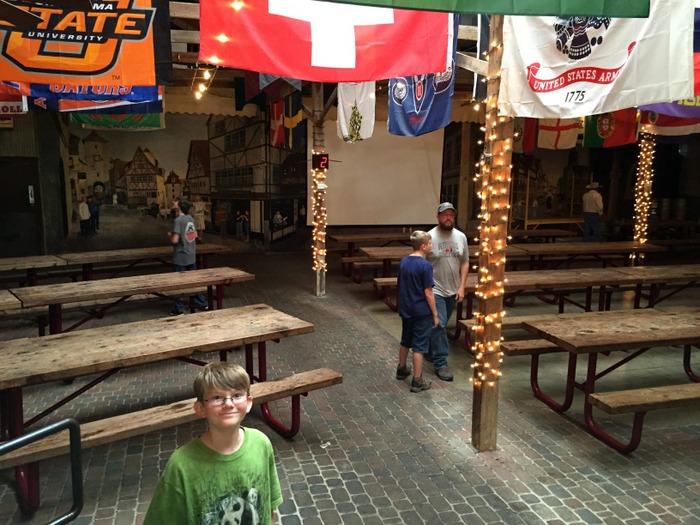 We found some seriously cool places to indulge in our love of German food!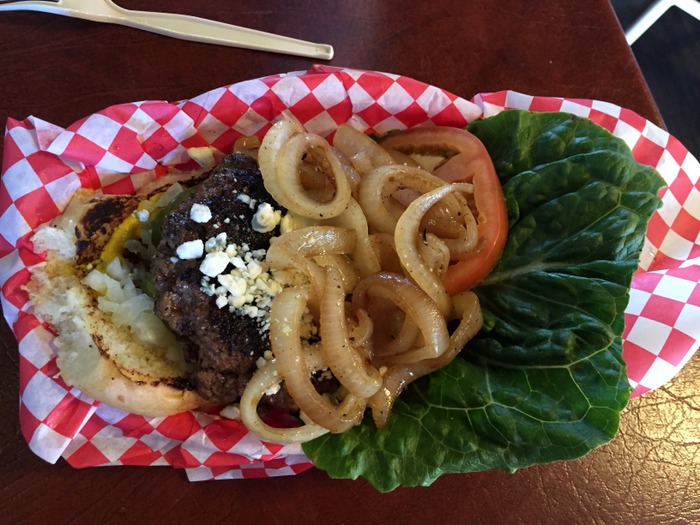 If German food isn't your thing…never fear! We also found some of the best burgers we've had there. The one above is from a place called Alamo Springs Cafe. It's out in the middle of nowhere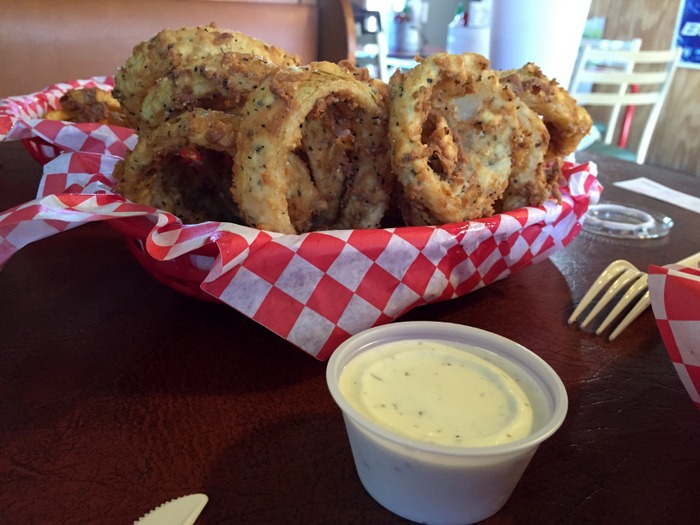 and has some amazingly good onion rings! It's worth a visit if you're in the area.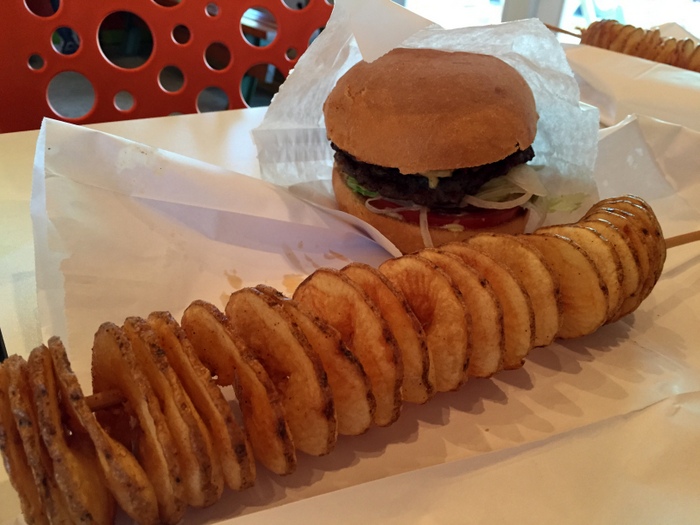 It doesn't really look that impressive. Just a regular burger. But, then you bite into it and you realize you've stumbled on to greatness. Now, I'll be honest here…we were interested in this place initially because of the name. Jennie's Smoked Burgers & Tornado Fries. And come on…smoked burgers… Guys, these are amazing burgers. They're made from smoked brisket. Mr. Man has declared that these burgers are his absolute favorite. I kind of agree with him. I know we say we found the best burger a lot…we love burgers…but if I had to choose one to eat the rest of my life…it would be this burger.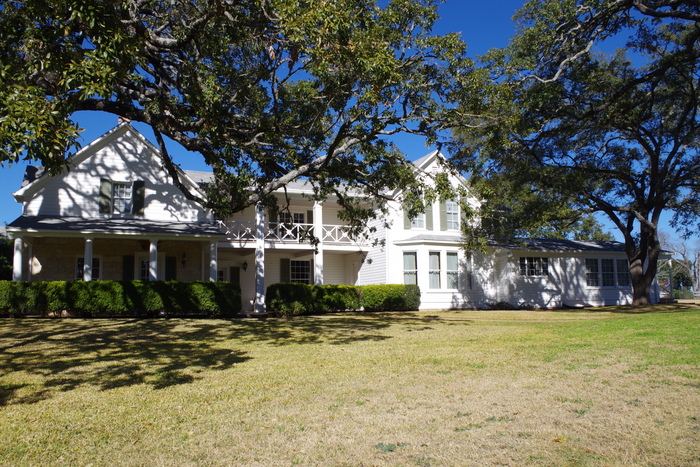 We did other things besides eat our selves silly. I promise. We visited the Lyndon B. Johnson National Historic Park. The photo above is his house on his ranch. The house became known as "The Texas White House" because he spent more time there than at the DC White House.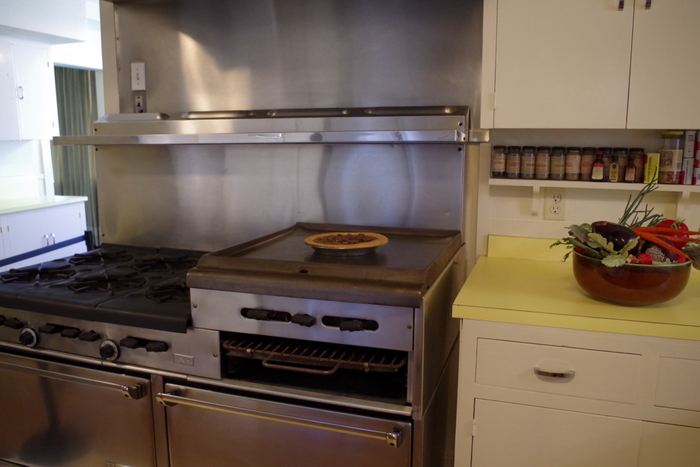 We took a tour of the inside of the house. If you go, I really suggest you do the tour. The stories they tell of LBJ, the house, and the staff are interesting and really give you an insight as to what life was like for him. See the pie on the stove? It's not a real pie, they leave it there because of the significance of it. On November 22, 1963 the staff were all preparing for some very special guests that were to arrive the next day. The guest had never had pecan pie. As the pie was coming out of the oven, the House got a call to let them know that they were now all employed in the President's house. LBJ was the new President because JFK had been assassinated. JFK was scheduled to come to the house the next day. They'd been preparing for him.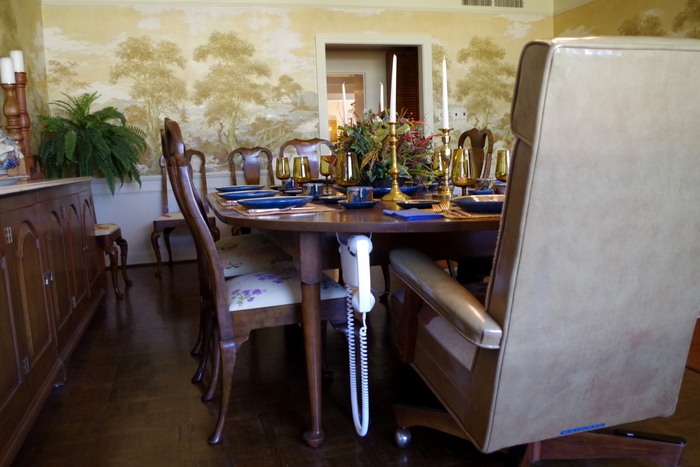 We also got to hear about LBJ's love of phones and televisions. Basically, anything that would give him information about what was going on in the world. There were phones in every single room of this house.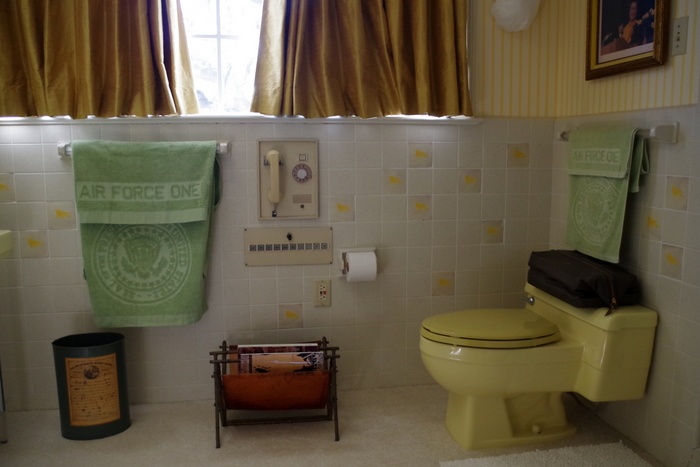 And I do mean…every…single…room. Can you imagine what he would have been like with today's technology?
We also visited the Johnson City part of the LBJ National Historic Park to see his childhood home. I won't put any pics up since this post is already picture heavy. But, it was very interesting to hear stories of the boy LBJ. It really seems as though he was destined to be President.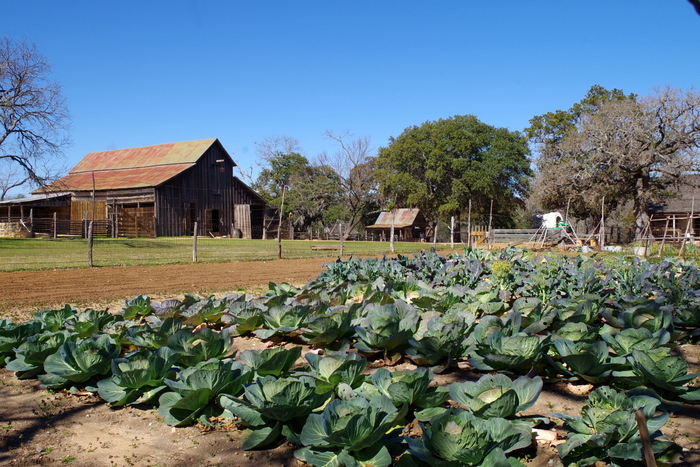 We walked around the Sauer-Beckmann Farm for an hour or so. This is a living history German farm that shows what life was like during 1900-1918. There are volunteers that stay here in seasons to work the farm.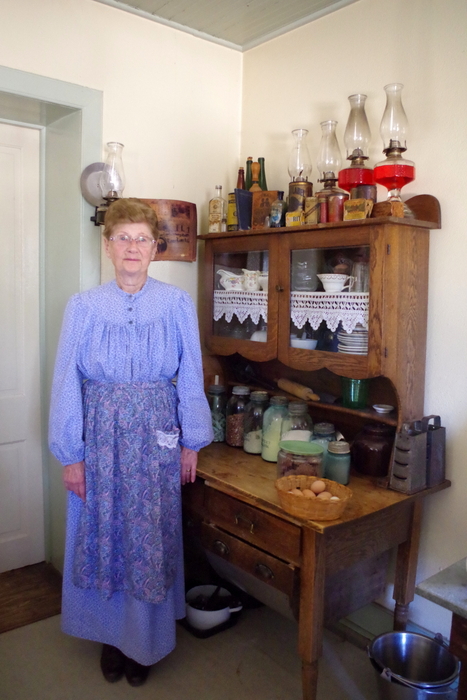 The volunteers dress in period outfits and work the farm with period appropriate tools. We got there right at lunch time  for them, but they invited us in and told us all about what they do. We didn't get to sample the delicious smelling lunch, and let me tell you…it smelled good!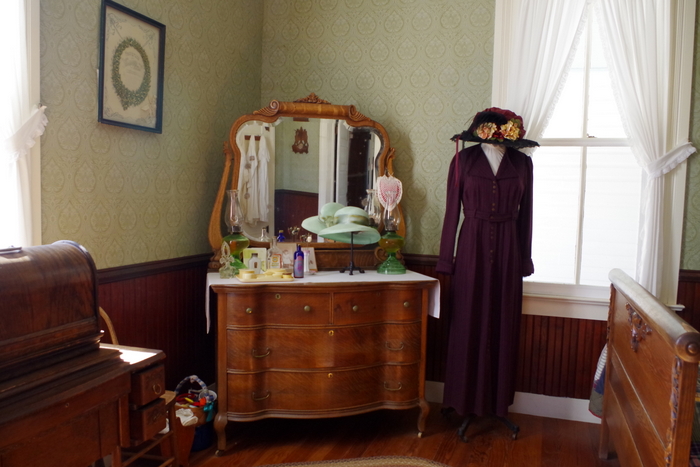 We found it really interesting how the house was broken up into separate sections. The kitchen was completely separate from the living quarters.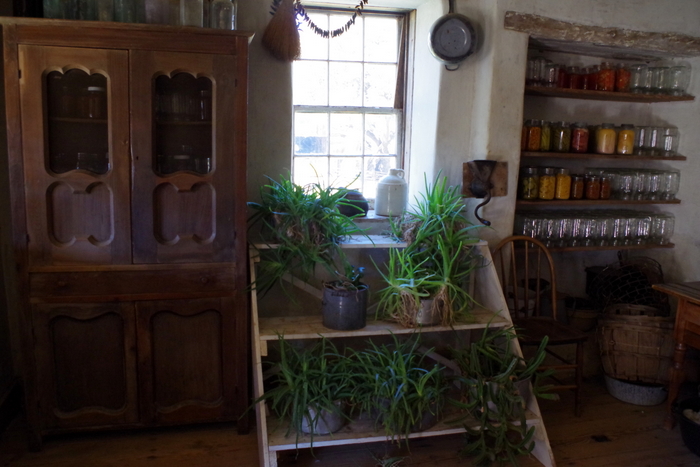 There was a building for the gardening/food canning and storage. We loved learning about all the gadgets they had for separating cream from milk to husking corn to making their own sausages. The boys are convinced we need them all.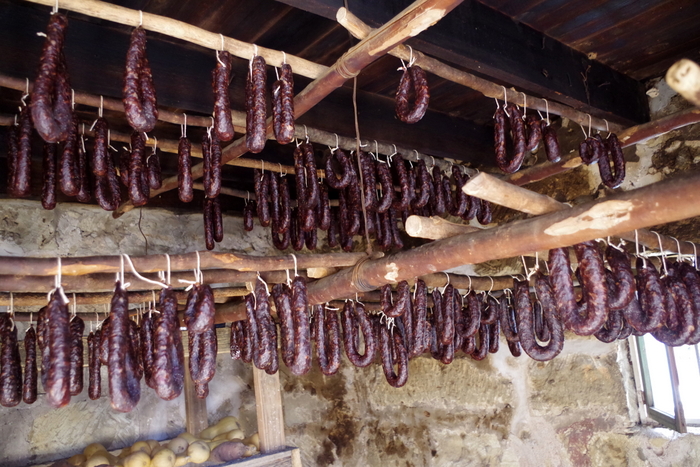 Speaking of sausages…we even got to see their smokehouse! It smelled heavenly!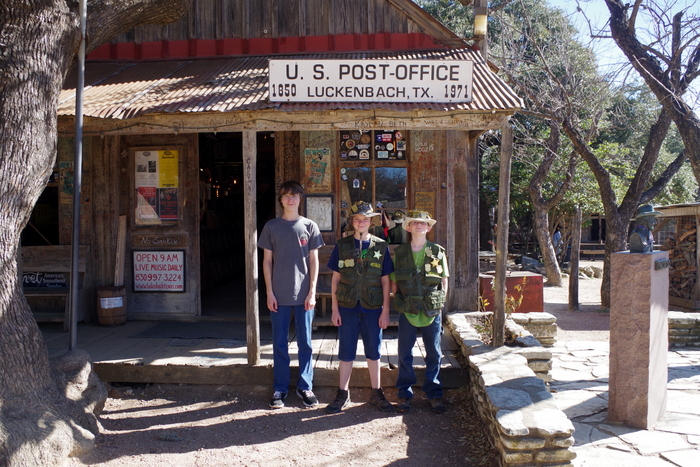 We were so close, we had to make a detour to Luckenbach! It's not really much of a town now.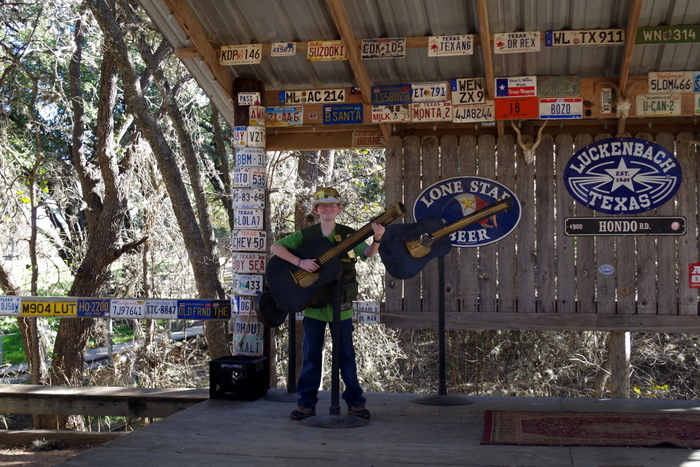 Littlest got the chance to stand on one of the stages. the town is really just a business now. They have live music pretty much daily and hold special events often.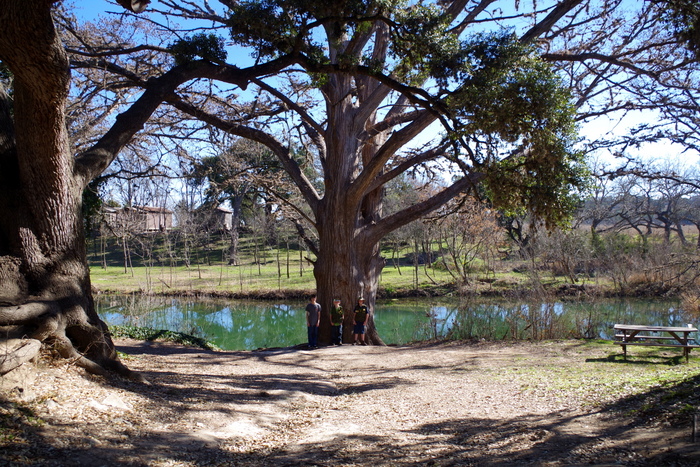 If you go, make sure to go behind all the business stuff and cross the bridge. Head down to the river for some gorgeous live oaks.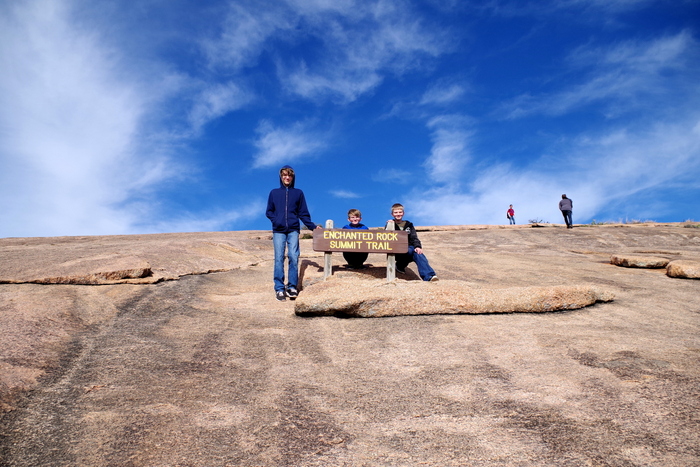 We spent a couple hours hiking around the Enchanted Rock State Natural Area. We, of course, had to do the hardest hike there. The Summit Trail…the trail that marches you right up the side of the rock that the park is named for. I don't have the details of how far up we went…it was steep and it was maybe a mile.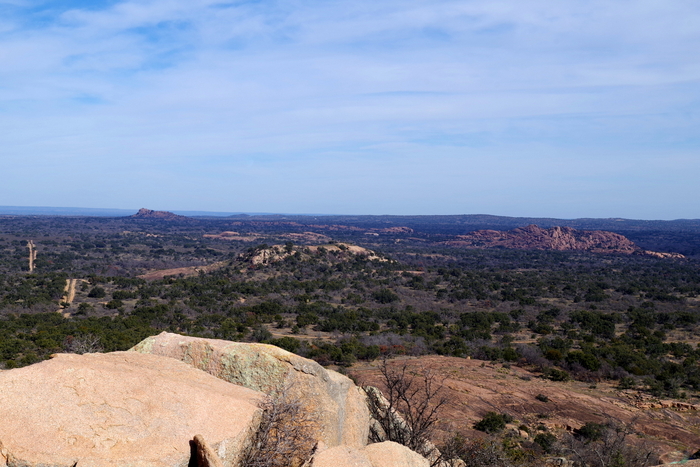 But, holy jumpin', the view was stellar!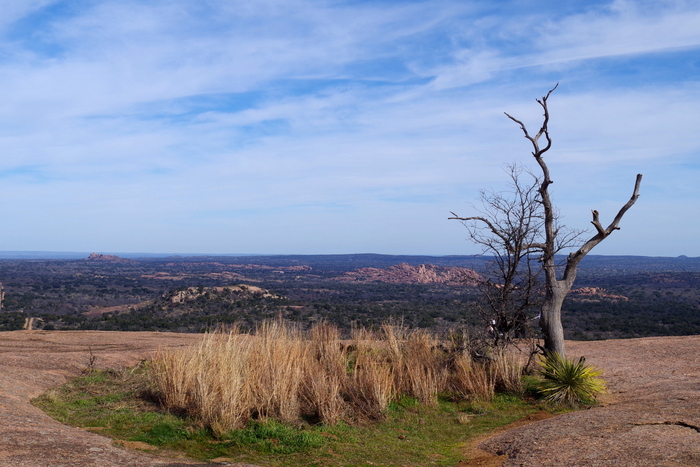 We were surprised to find small pools and grass with a few trees at the top.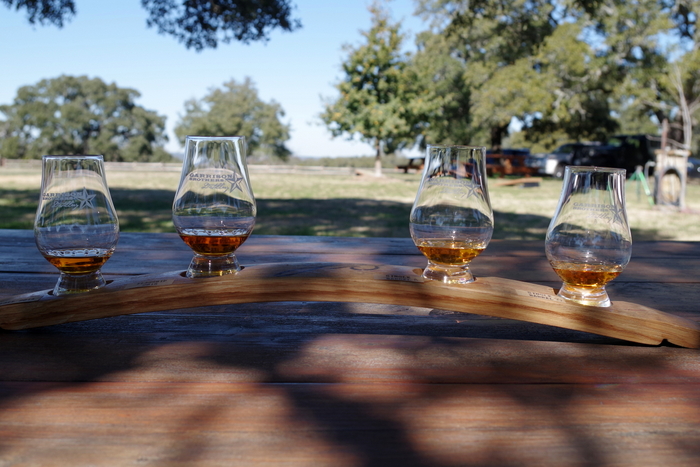 We were able to work in two distilleries. The one above is called Garrison Brothers. It has a really cool set up. You can go get a flight (where you can taste the different bourbons they have) then take it outside to one of the many tables they have set up and take your time sipping and tasting. There are some outdoor games (washers, boccie…) that you can play and then they have a tour of their distillery you can take.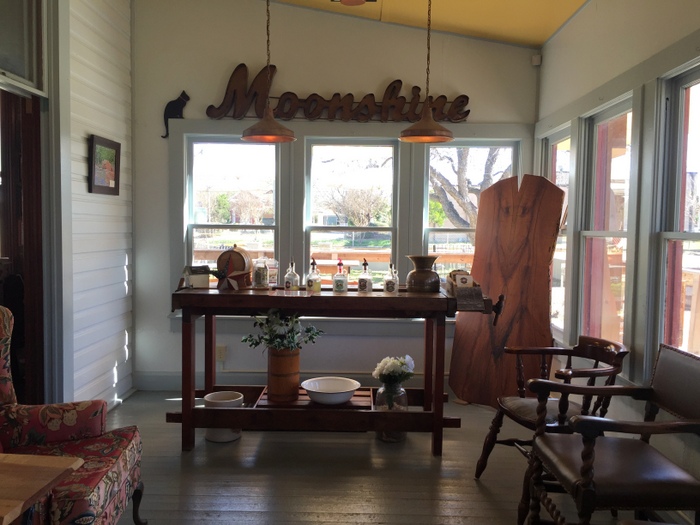 We also went to the Hill Country Distillery. This is a smaller operation. You can go in for a tour and a tasting of their products. Both distilleries had some good stuff and both offer you a different perspective on the business.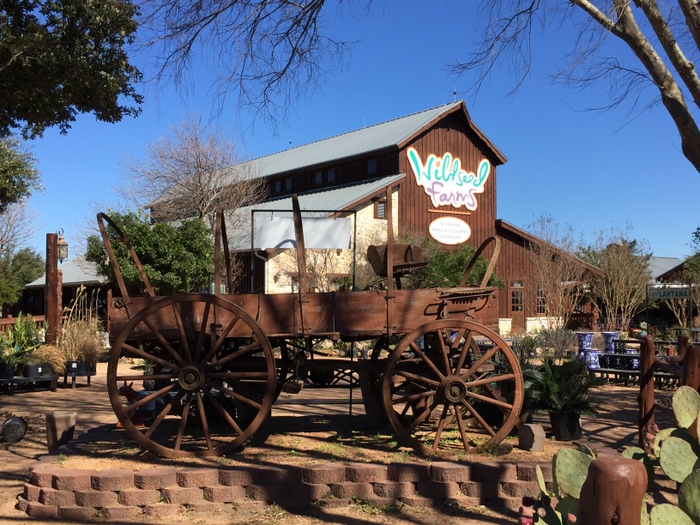 We stopped in at the Wildseed Farms, but there wasn't anything blooming since it's the wrong time of the year for wildflowers. We did get to mosey around their store and look at all the seeds. They've got any wildflower seed you could want! We might have even bought some.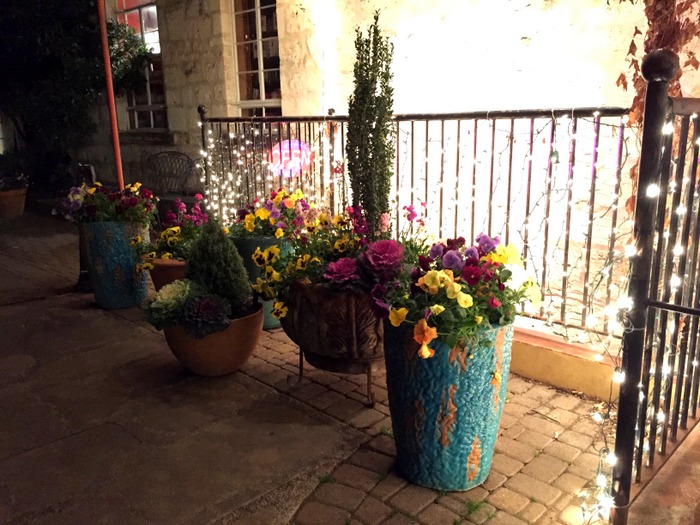 It might have been the wrong time of the year for wildflowers, but there were plenty of flower gardens to enjoy!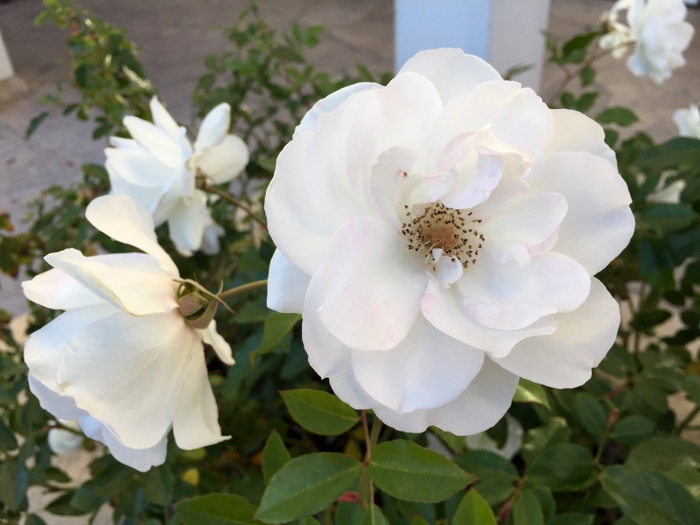 And the flower gardens/boxes/planters were everywhere in Fredericksburg!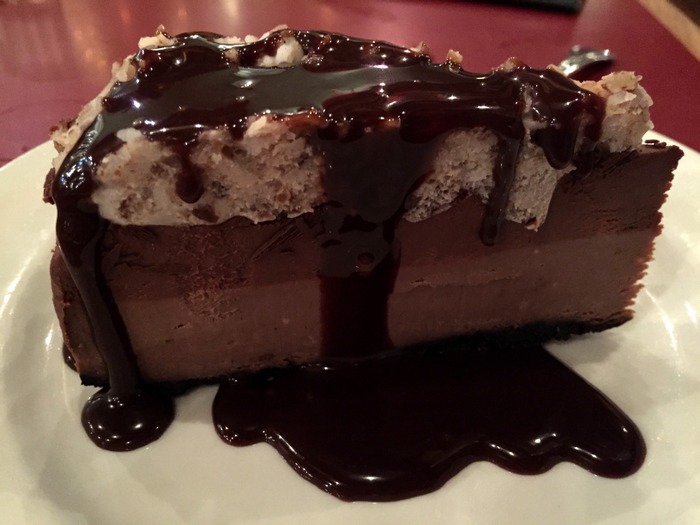 Should we talk sweets now?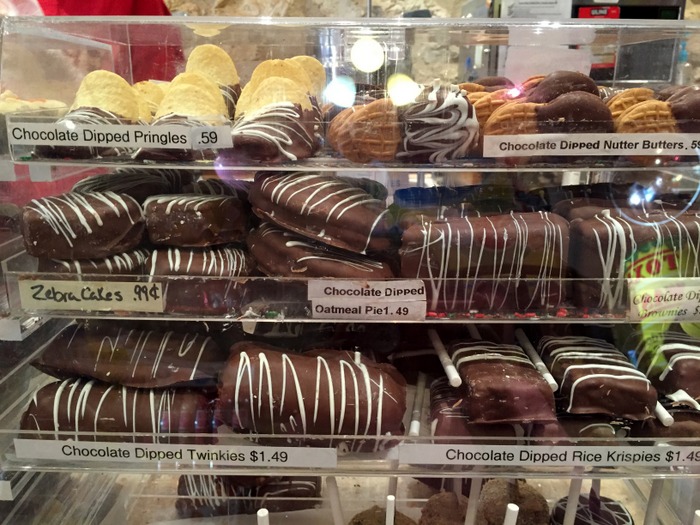 If you've got a hankerin' for something sweet…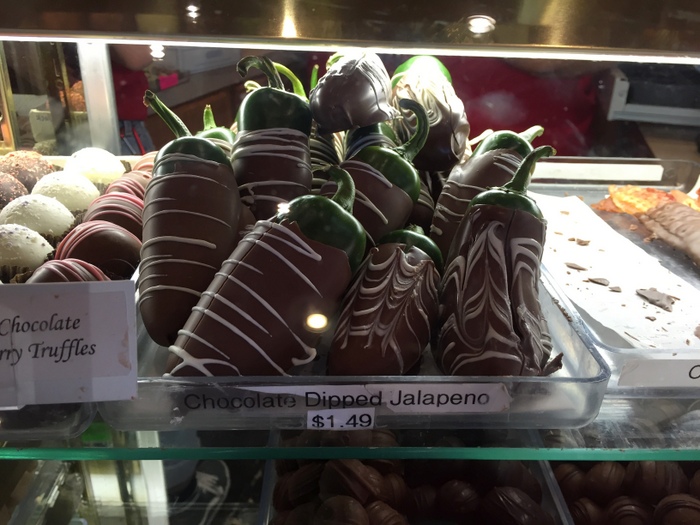 you'll find it in Fredericksburg.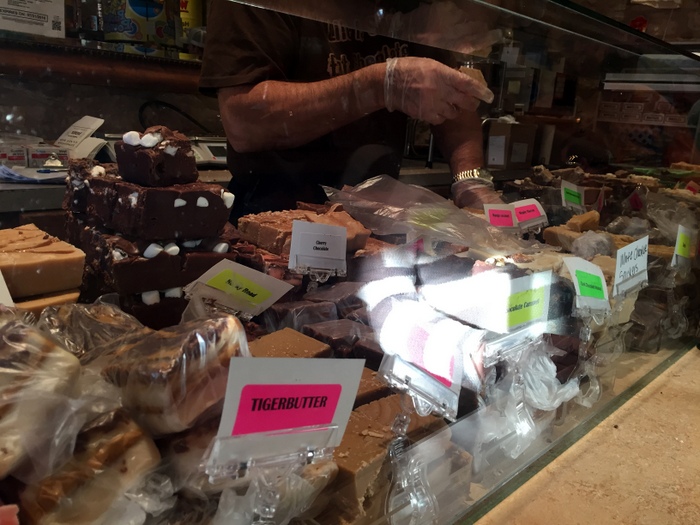 Burgers, bbq, German food, breweries, wineries, distilleries, museums, National/State Parks, shopping…there is something for everyone in Frederickburg!
Aufwiedersehen!!
See y'all down the road!!