Our plan was to spend two weeks in San Antonio, but we've found that bigger cities aren't really our thing. So, we ended up cutting our visit to one week. We managed to get everything on our list done for this area in a couple of days. We'd been to San Antonio before so our list wasn't very long. We wanted to check out the San Antonio Missions, see the Riverwalk, and have some good BBQ and German food.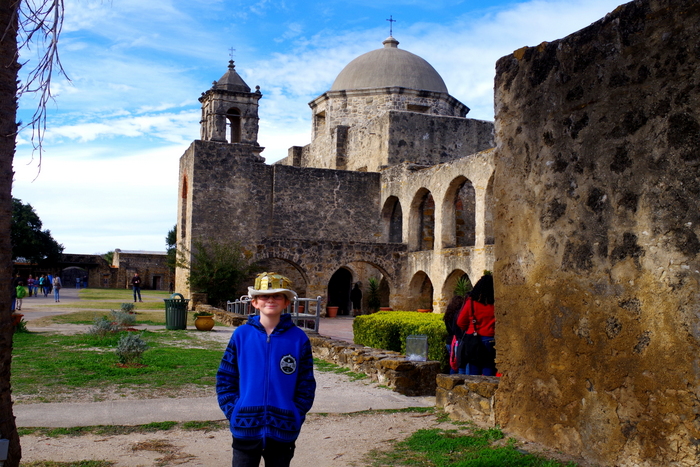 There are five Spanish colonial missions that make up the San Antonio Missions World Heritage site. We got to visit three of them and the boys earned another badge for their collection!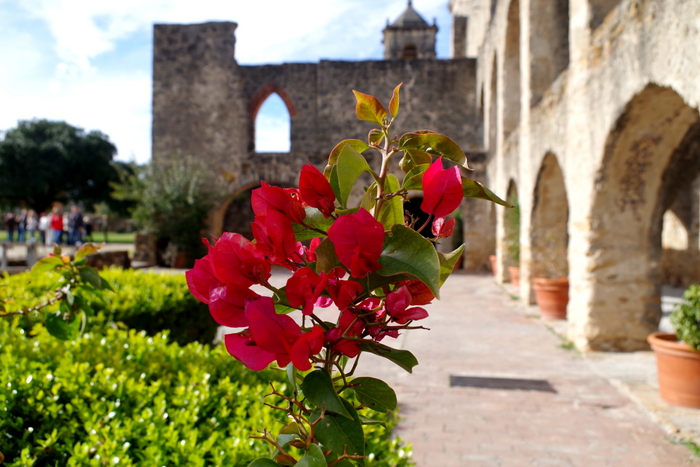 My favorite of the three we visited is Mission San Jose y San Miguel de Aguayo. This one was the biggest of the Texas missions, but that's not why it was my favorite.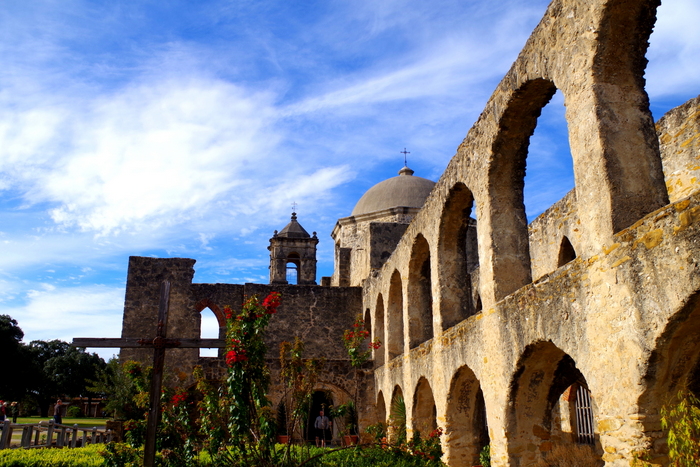 I really loved the architecture here and the stone work.
This is the Rose Window of San Jose. Look at the detail in the stone work.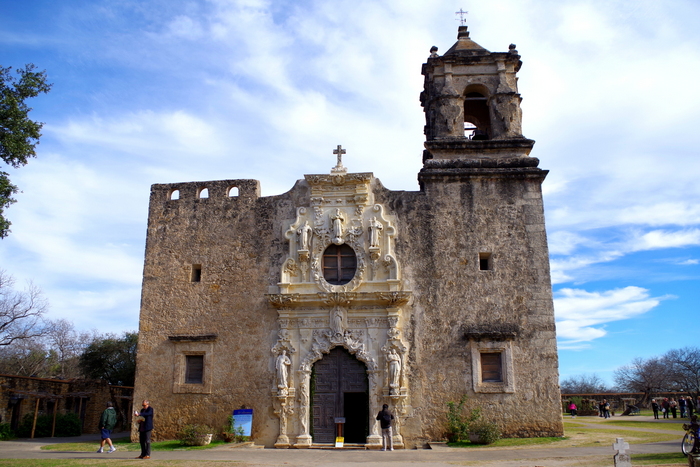 I was surprised by the number of people visiting this mission. I stood in this spot for what felt like an hour waiting for the front of the mission to clear some so that there wasn't a huge gaggle of people in my picture.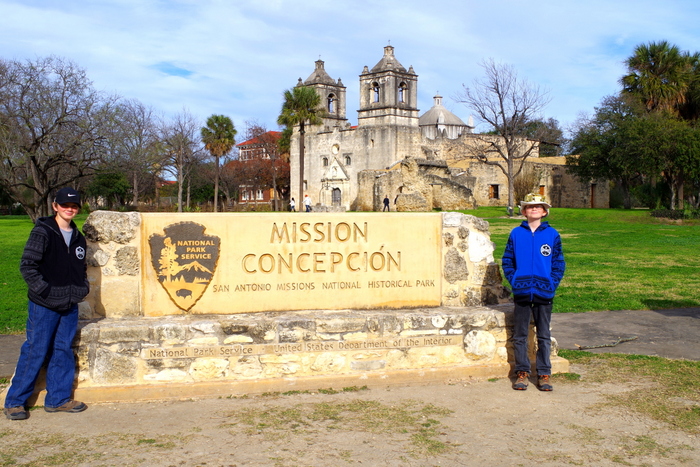 We also visited Mission Nuestra Senora de la Purmisima Concepcion de Acuna. This one was my second favorite of the missions we visited.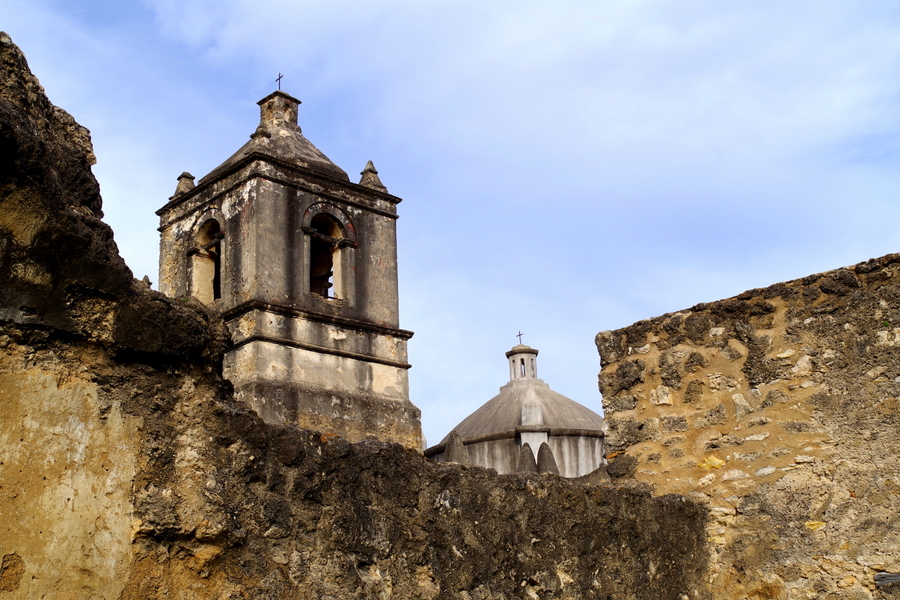 The architecture and the details in stone work. There weren't nearly as many people at this one. It isn't as big or as well known.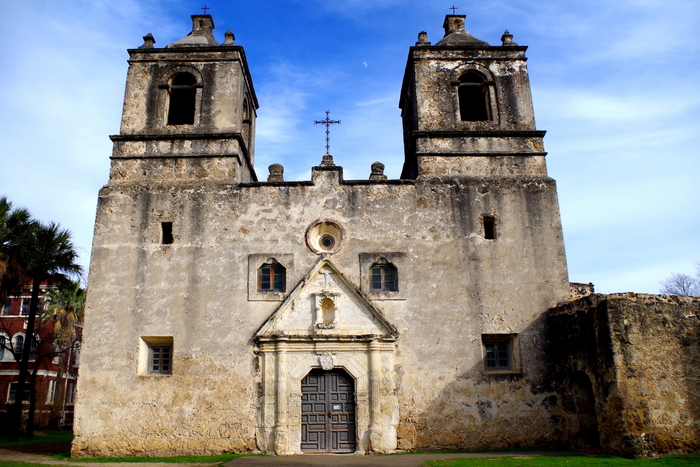 The twin towers, barrel-vaulted roof and dome ceiling are virtually unchanged since the mission was built over 250 years ago.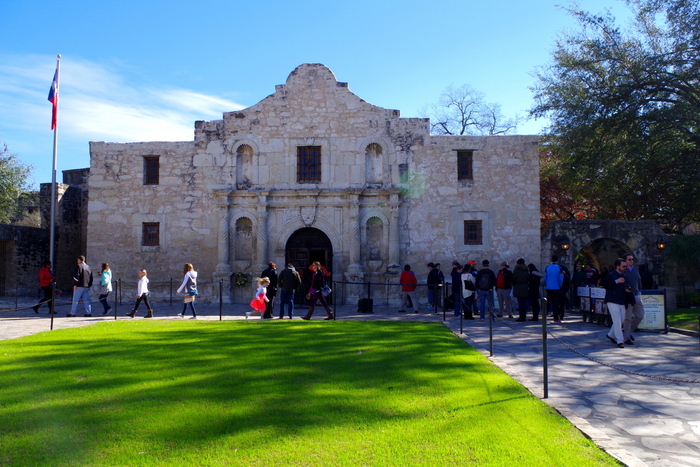 Y'all might recognize the third mission we went to.  Mission San Antonio de Valero is also known as The Alamo. This was actually the first one we visited, but it's my least favorite of the three for several reasons. The biggest being the sheer number of people there. It was a little insane. When the mission era ended, the Spanish officials turned the mission into a military barracks and outpost.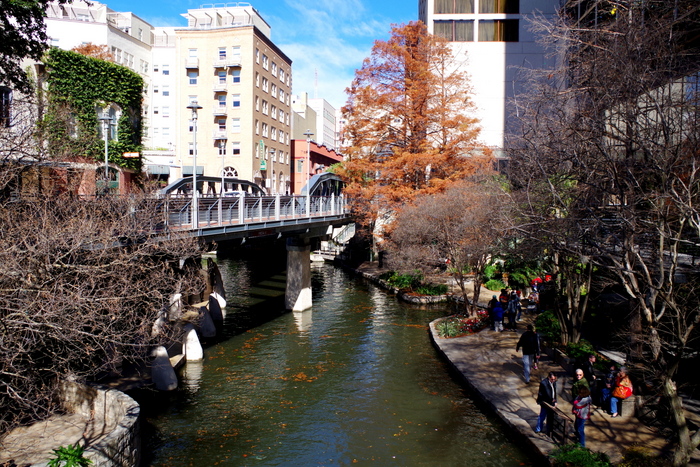 Not far from The Alamo (right across the street) you'll find stairs leading down to The Riverwalk.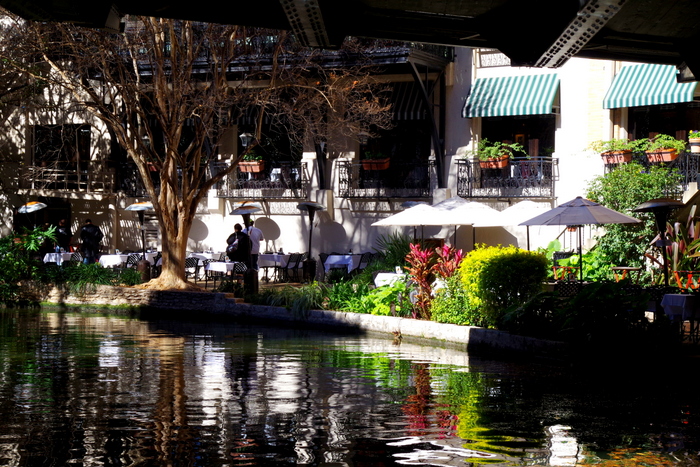 What's the Riverwalk? The Riverwalk is a series of  walkways along the San Antonio River one story below the streets of Downtown San Antonio. There are shops, restaurants, and hotels. We walked a small portion of the Riverwalk to get the experience of it.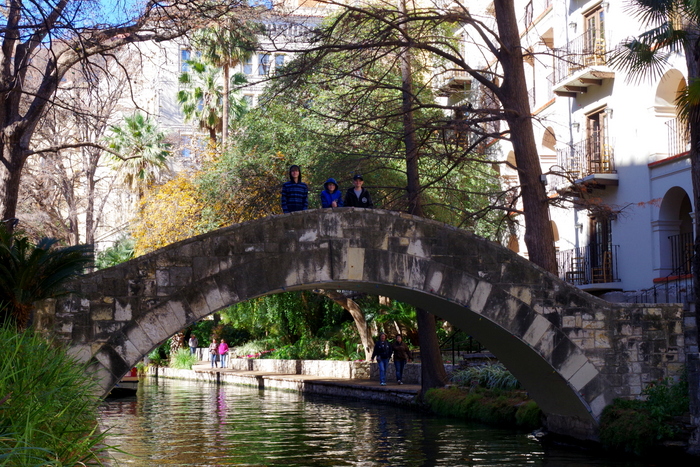 We were all so hungry we didn't hang around the Riverwalk long. Yes, there are restaurants, but we were in search of something specific.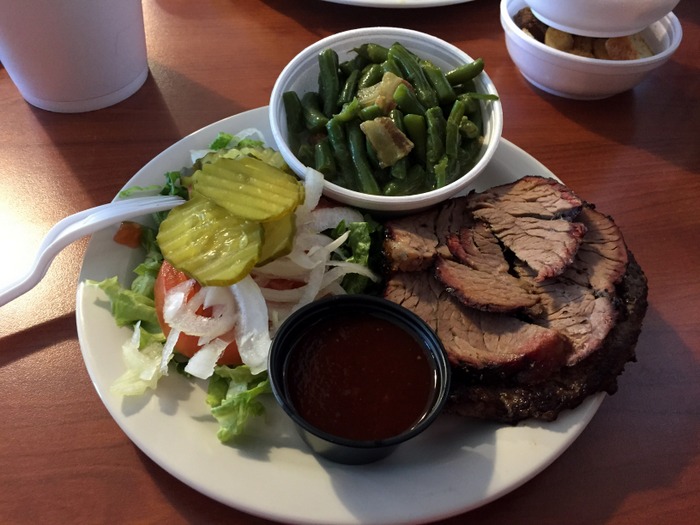 We ate at a little hole-in-the-wall place called B&B Smokehouse.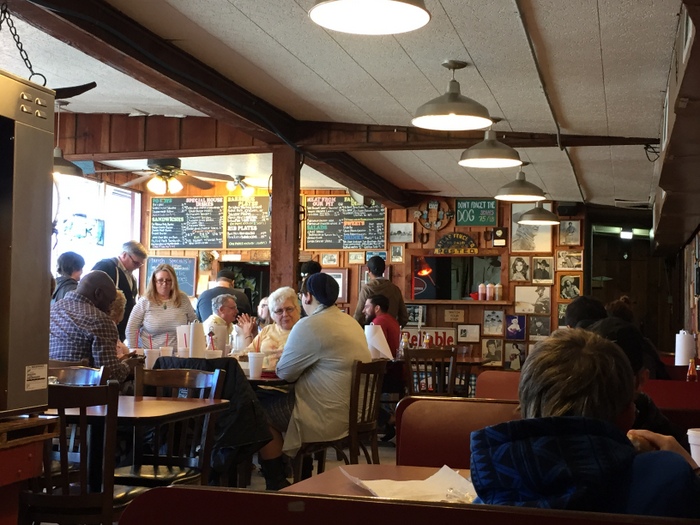 It was tiny, packed with locals, and the food was great!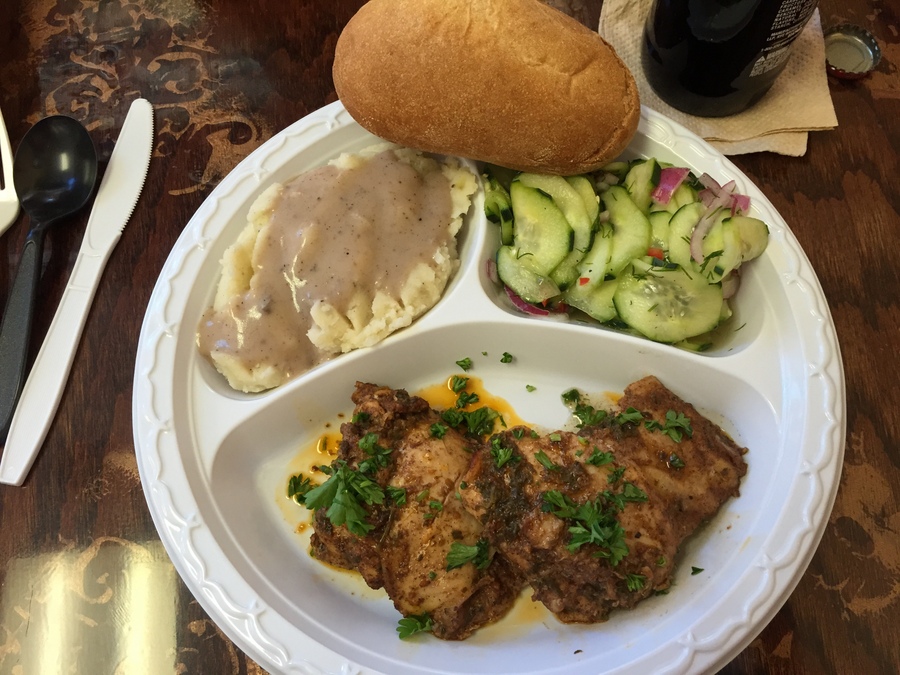 We'd been looking forward to some German food since we ate at that great place in Phoenix! We found a place in San Antonio called Dresden Cafe.
Dresden Cafe makes all of their sausages and brats in house and they are some of the best we've had. We got one of each kind they offer and then ended up getting five pounds of our favorites to take with us. Yep, they were that good.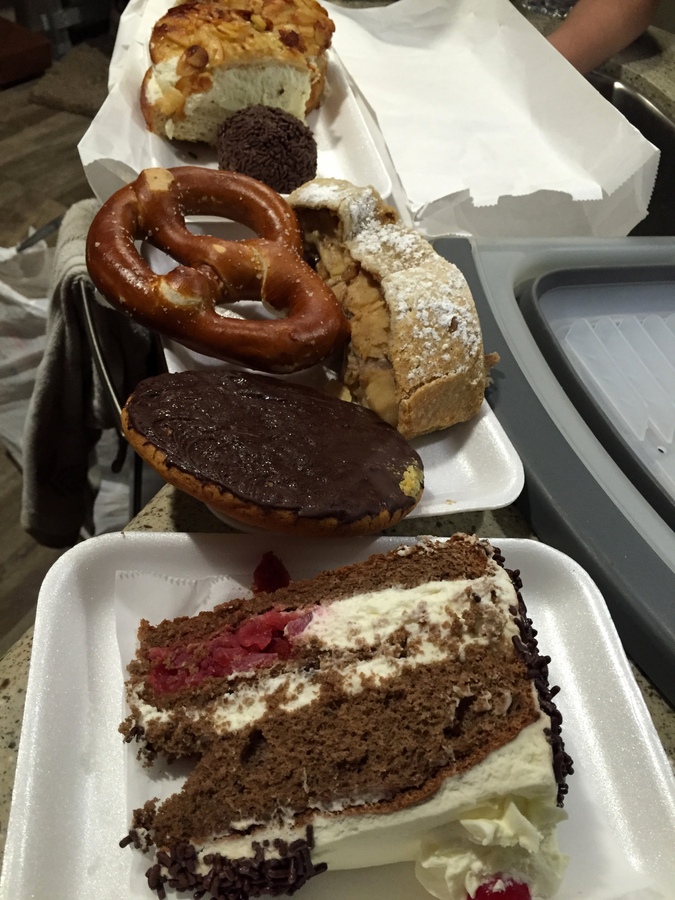 We found a German bakery called Schugga. You can get a meal there too and when we go back to the San Antonio area we will be heading back there to indulge in some of their nonbakery items! We met some new friends at Schugga and ended up standing there chatting for about an hour. We're hoping to see Eric and Jacky somewhere down the road! Everything we got at Schugga was amazingly good!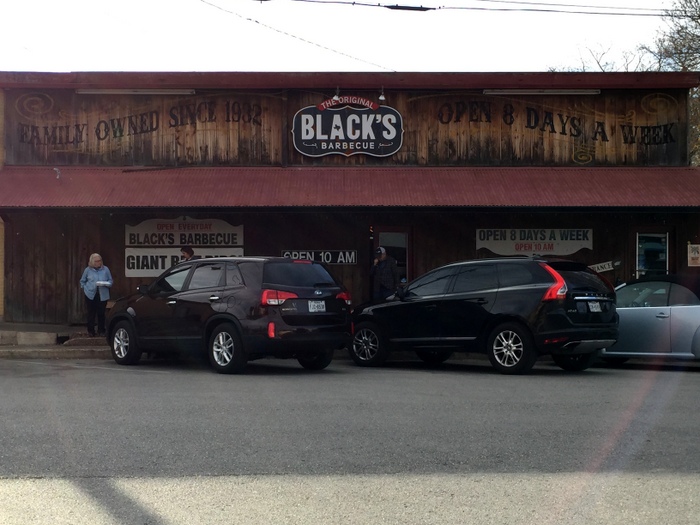 We were only 45 minutes from Lockhart, home to the famous Black's Barbecue.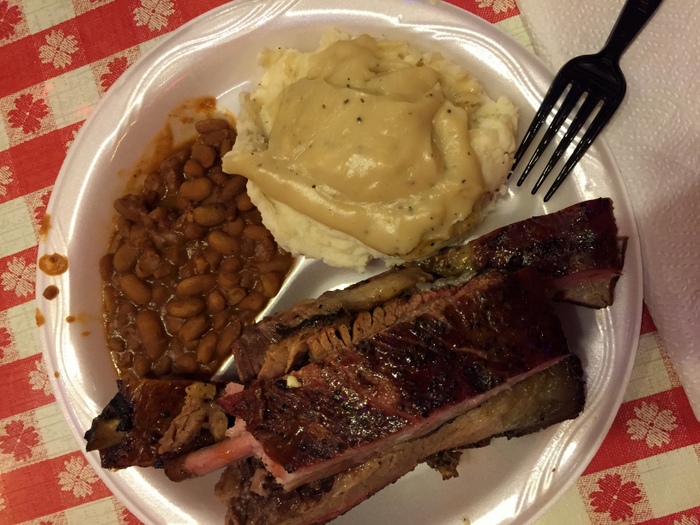 We piled out plates with smoked meat and sides. It all looked good!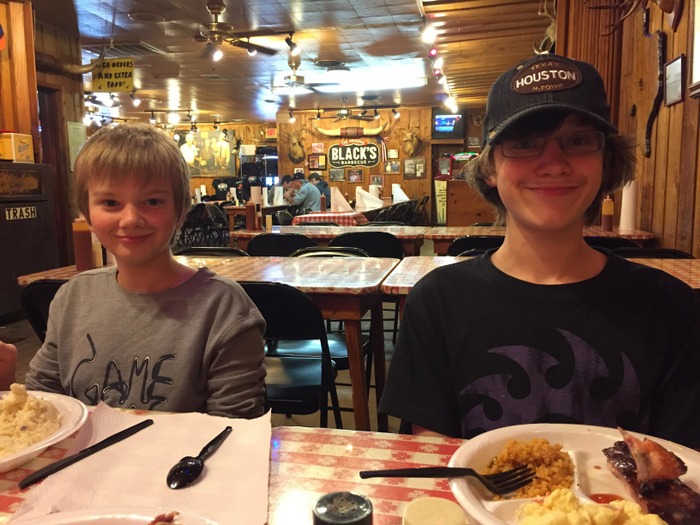 We wanted to be impressed. We tried. But…we probably won't go back.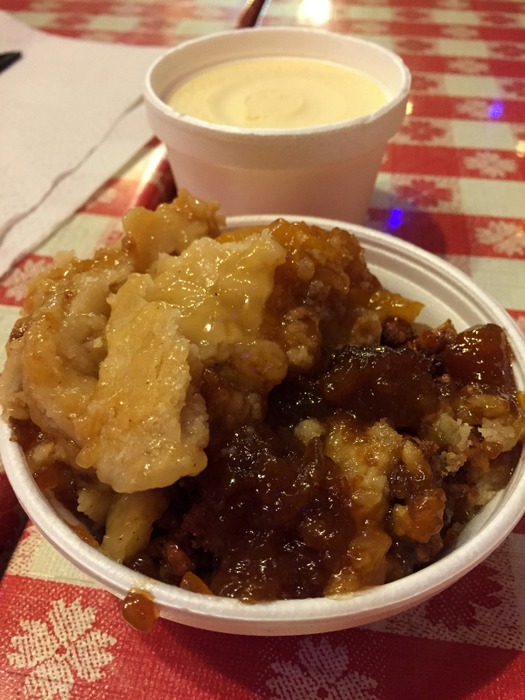 My favorite thing there was the pecan cobbler. It was so stinkin' good!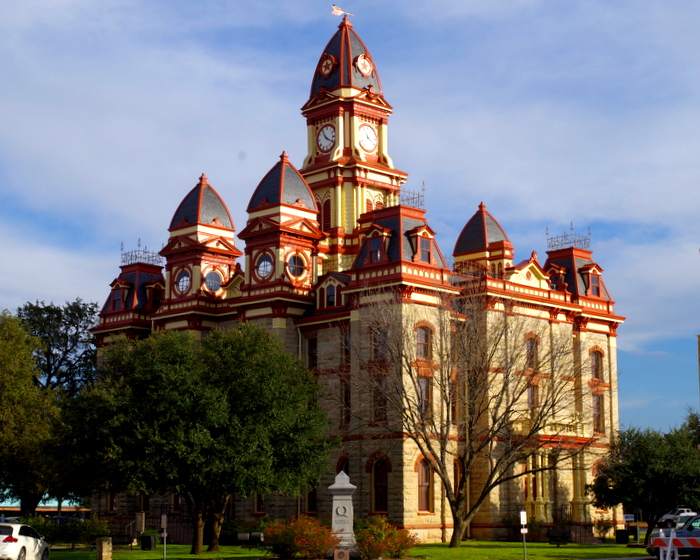 If y'all go to Lockhart, make sure to stop by the courthouse. It's impressive!
We really enjoyed being back in a Texas city and seeing some our favorite stores and restaurants!
See y'all down the road!