Hey Guys! When I was planning the New Mexico/Texas part of our trip back in 2015 (the first time we were in NM) I skipped the Carlsbad area. I kept reading all of these sketchy reviews for the RV parks in and around the Carlsbad area. We were so bummed to pass this area by because we'd heard how amazing the Carlsbad Caverns NP is. But, without a place to park our home-on-wheels…we had to miss it.
This year as I started planning our #grandwesternloop I thought about the Carlsbad area again. There are two National Parks available in the Carslbad area and we love our National Park Units! So, I dug into the RV park search again. And again the park reviews weren't the best. But, I felt a little better about one in Carlsbad so we took a chance and booked a spot for two weeks. We were completely prepared to move on down the road if the park ended up being totally sketchy, but it wasn't! It was a decent park and we spent two very full weeks exploring as much as we could!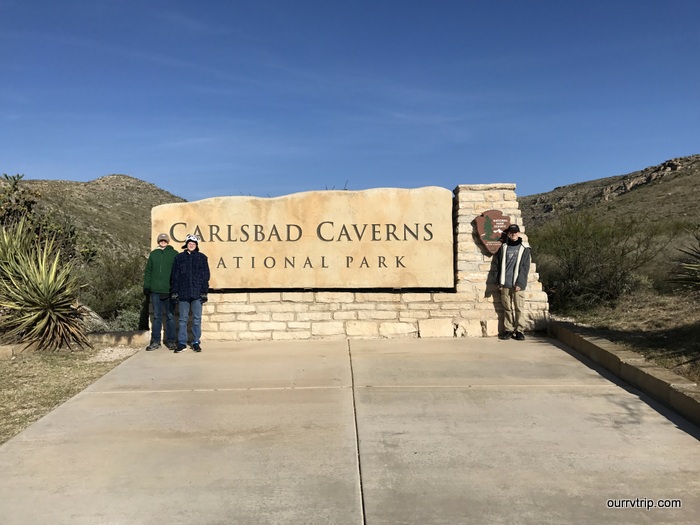 We finally made it to Carlsbad Caverns National Park! We didn't make it during the bat flight program, but honestly…I'm ok with that.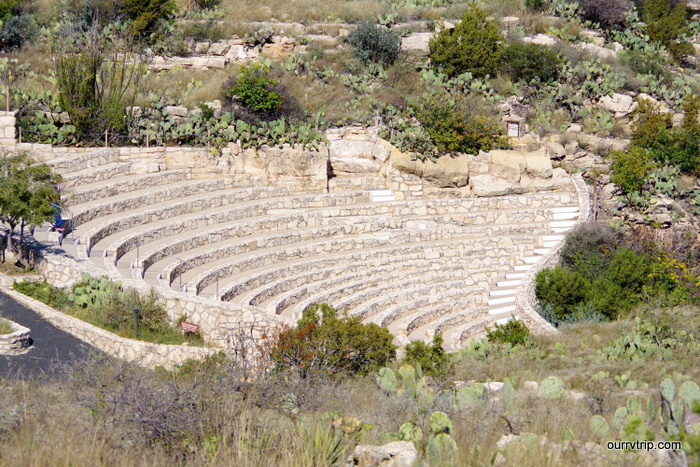 The thought of around 400,000 Brazilian free-tailed bats flying over my head just isn't really appealing to me. I wonder if they offer ponchos to keep the bat guano off of the people watching? The amphitheater where you can sit and watch the bat flight program is in the pic above.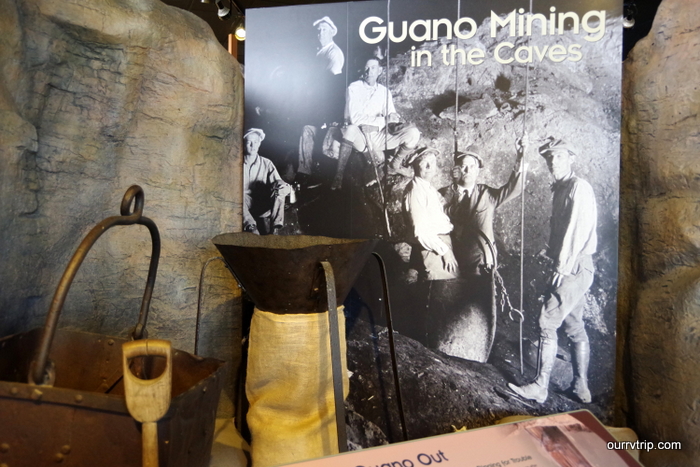 Speaking of bat guano…some of the early settlers used to mine the guano to sell as natural fertilizer. I can't imagine what that would smell like. We were there several weeks after the bats had moved on this year and we could still smell them.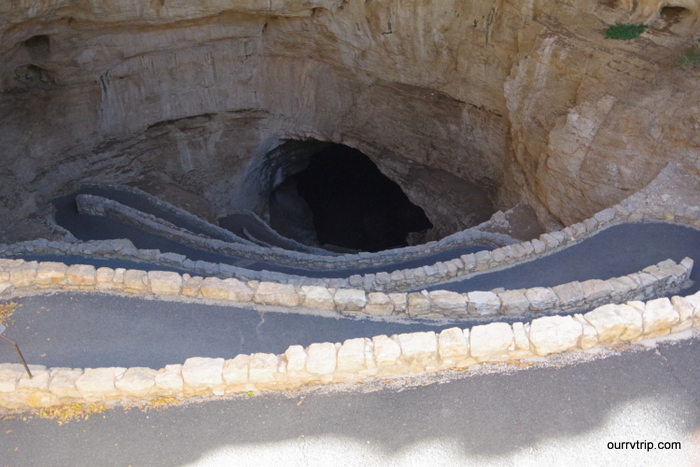 I really wanted to see the natural entrance to the cave so we walked the steep, narrow trail down 750 feet to get into the cave.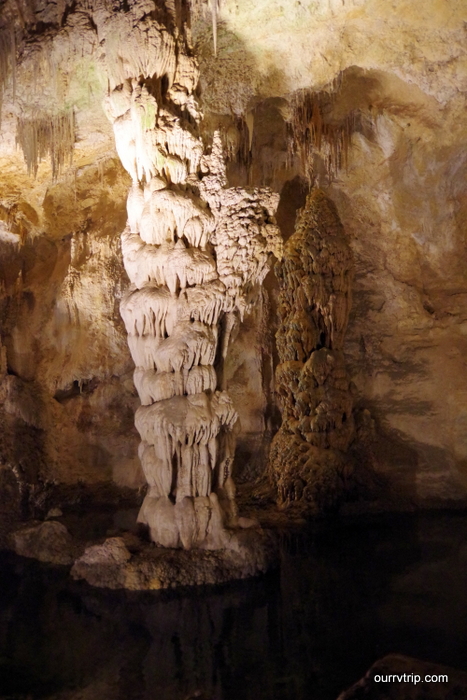 I'm not a professional photographer. Far from it. I point and shoot. Seriously. So when I get into a cave with dim light…well, I take several hundred pictures of everything and just hope for the best. Fun fact: the first pictures taken in Carlsbad Cavern were taken way back in 1915 by Ray V. Davis.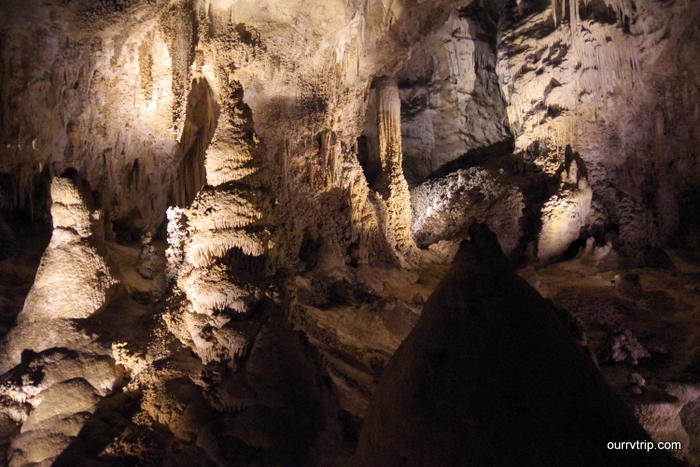 There are more than 11o caves in Carlsbad Caverns National Park and Carlsbad has one of the deepest and most ornate caves ever found.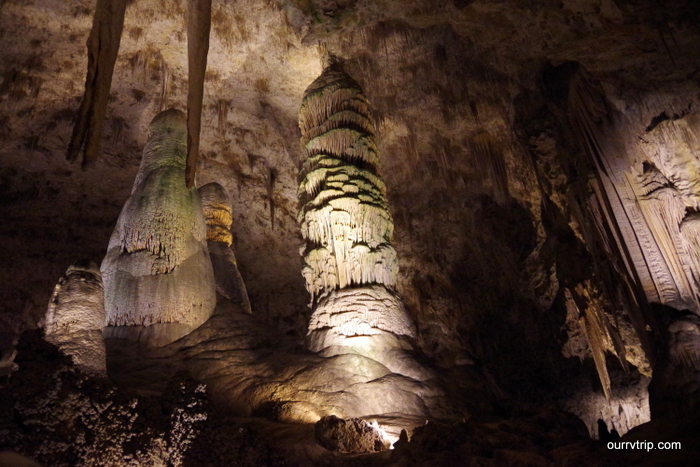 It's hard to believe that around 250 million years ago the whole area where Carlsbad Caverns is found was under a shallow tropical sea. Yup, you read that right…a tropical sea! It was this start along with some twists and turns from Mother Nature that made all of the rock formations you'll find in Carlsbad Caverns possible.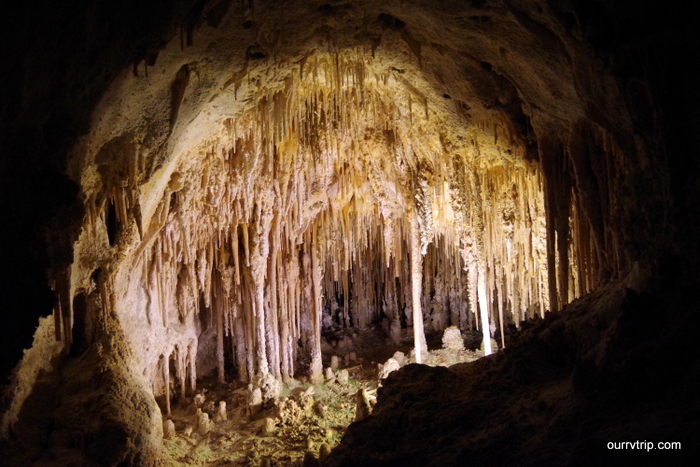 It's amazing all of this was created one drop of water at a time over thousands and thousands of years.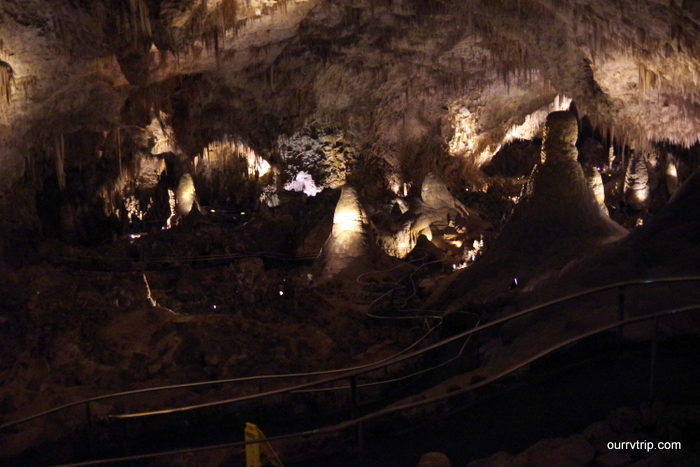 There are several Ranger lead tours you can take plus a self-guided tour. We opted for the self-guided tour. When it was all said and done we walked about 3 miles. The thought of having to walk nearly 800 feet back up to the surface was a little daunting…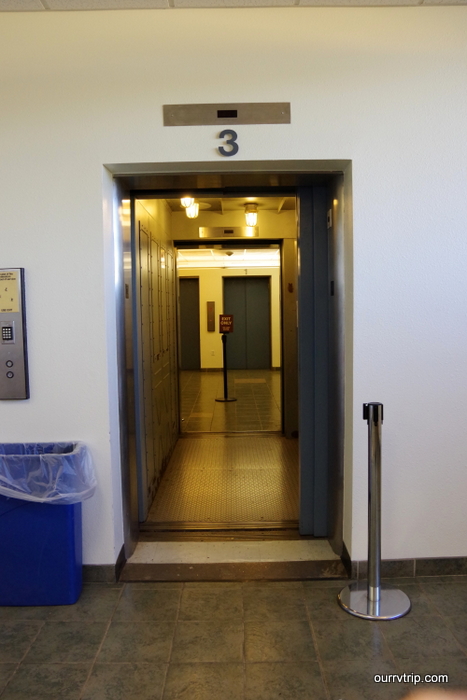 Y'all, I was sooo glad to see an elevator! It only took a couple of minutes to get back to the surface and the visitor center! Sweet! You can also go into the cave by way of the elevator, but I really wanted to see the natural entrance.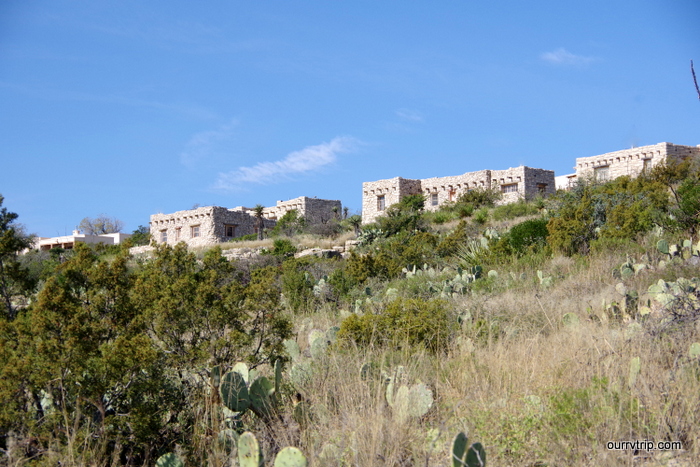 The CCC built all of the buildings in the pic above. They're still being used today.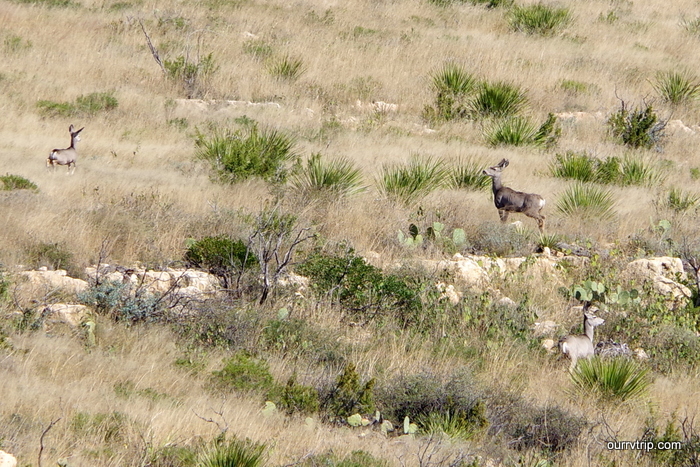 You might think the only thing to do at Carlsbad Caverns National Park is explore the cave, but you'd be wrong. There are several hiking trails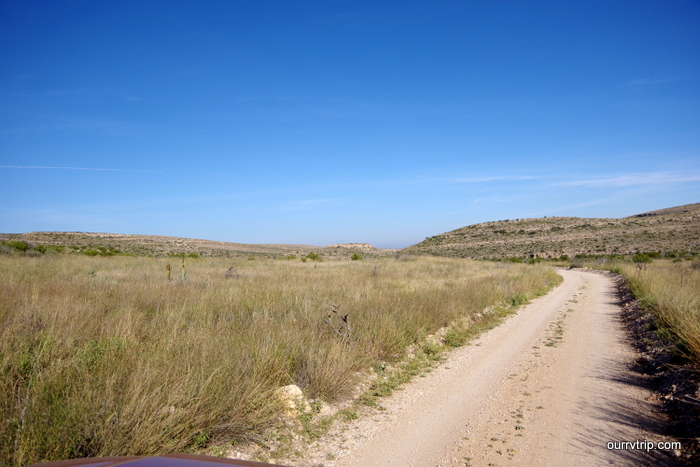 and even a 9 mile scenic drive! It's a one way loop that isn't as bad as it looks. We were told it's better to have a high-clearance 4×4 vehicle, but we didn't see anything bad. I wouldn't recommend trying a trailer or RV on this road, but a car would work alright (in my unprofessional opinion).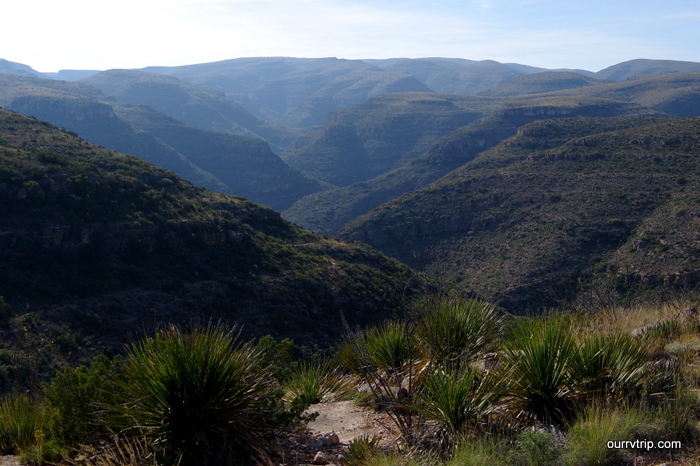 We found this magnificent view on the scenic drive. I think…don't quote me on this…that this was Rattlesnake Canyon Overlook. There was a little pull off so we all got out of the car and walked down a small trail to stand there with our mouths open just gawking at the view before us. Luckily, I remembered to take a few pictures.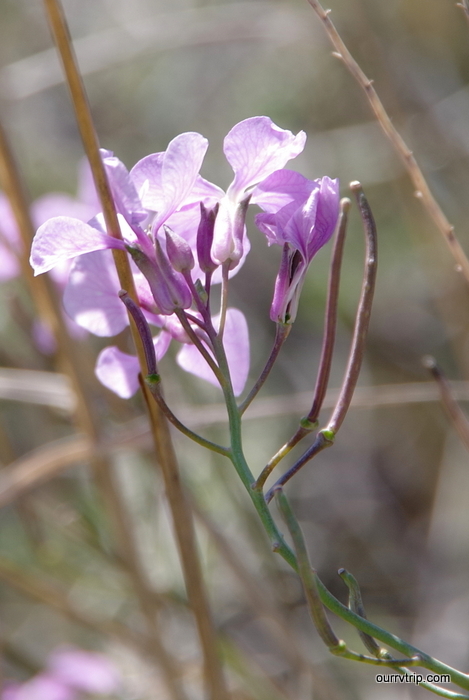 I did find one pretty! I love that light lavender color!
The day we went to explore Carlsbad Caverns NP it was bitterly cold and extremely windy. We did one small hiking trail up top, but that's all we could stand. It was just too cold for us. We thoroughly enjoyed trekking through the cave and the scenic drive! We ended up spending almost the entire day here and we really could have spent more time if it hadn't been so windy and cold.
See y'all down the road!
#grandwesternloop