We'd heard that there was going to be a snow storm the day we were supposed to drive down to Alamogordo, NM so we got started as early as we could and hoped for the best. We hadn't driven but maybe an hour and we ran right smack dab into the front edge of a blizzard. Luckily, we kept just ahead of it the entire time we high-tailed it down to our RV park in Alamogordo. The people at the RV Park told us they'd heard the area would get 7 inches of snow that night. We had big plans for the next day so 7 inches of snow didn't sound great. When we got up the next morning we didn't see any snow at all, but when we got out we quickly discovered all of the roads leading out of town were closed. Apparently, the rest of New Mexico was closed due to the blizzard. So, we went back to the RV and regrouped. We spent that first day at a Hastings where we checked out the movies, games, and books. It was kind of a nice relaxing day. Usually, our weekends are go, go, go.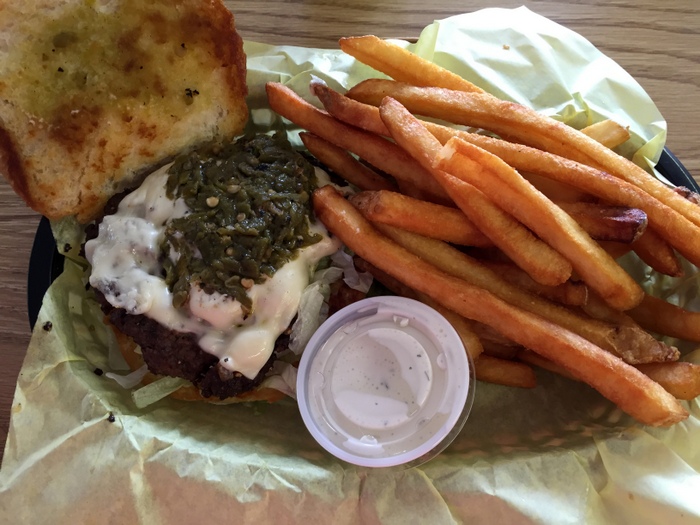 We ended up eating lunch at Rockin' BZ Burgers where we had the best green chili cheeseburger in New Mexico. This place is solidly at the top of our list for burgers. Littlest got the fried pickles and they were surprisingly good! We ended up eating here twice…in one week!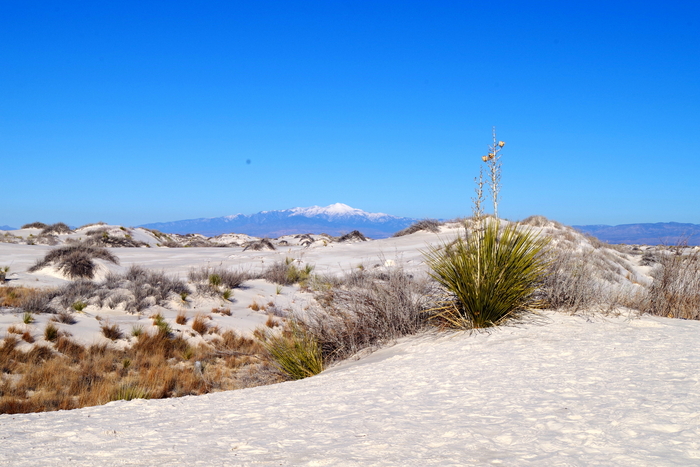 The main reason we came to Alamogordo was to visit the White Sands National Monument. In the photo above you can see the Sierra Blanca which is 67 miles away from WSNM.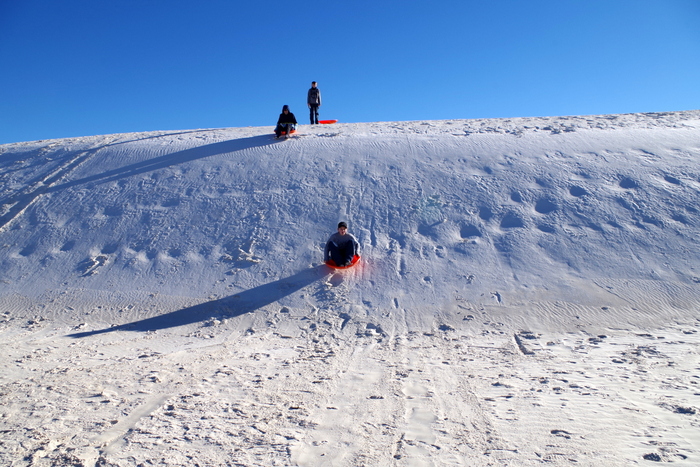 The RV Park we stayed at had sleds we could borrow so we could go sand sledding! Yup, you read that right…sand sledding! If you don't have your own sleds, the visitor center has them for $10 a piece.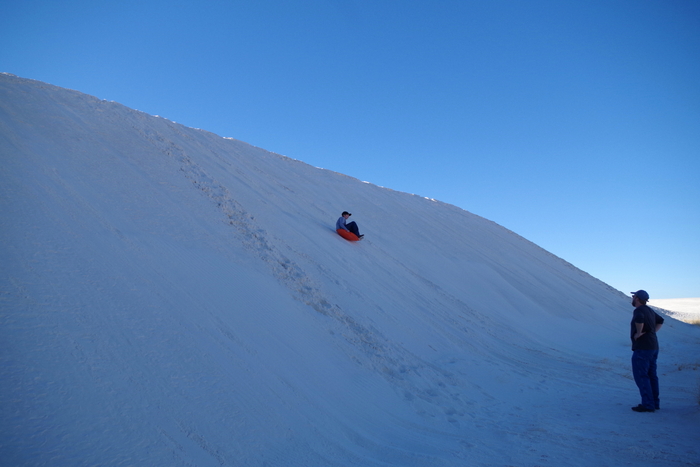 We had to find the highest sand dune we could to slide down and then we had a contest as to who slid the farthest.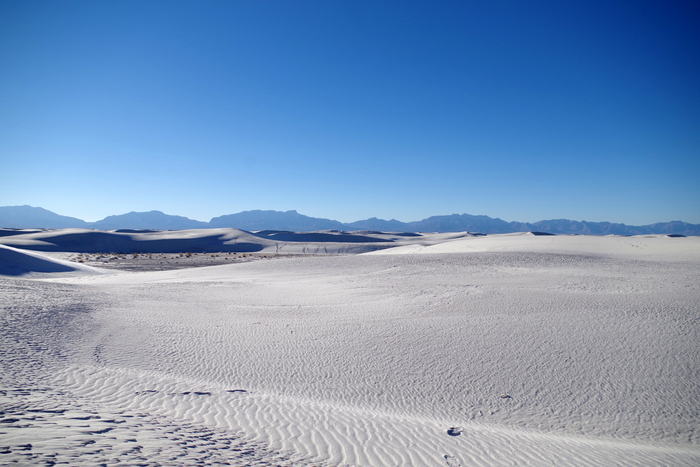 When we got there the visitor center was packed. It was so bad, I had second thoughts about going into the park. I was afraid we'd just be waiting in line to go down the dune. You can see how crowded it was in the picture above. Ha! There was enough room for everyone to spread out and stay out of each other's way. It was wonderful!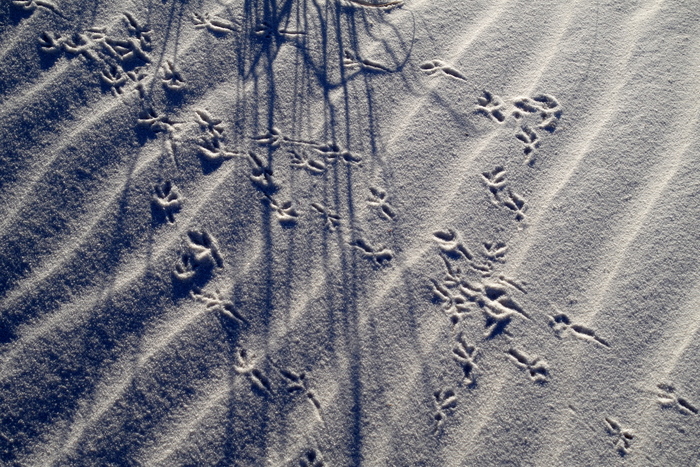 There's not much wildlife at this National Park, but we did see a few signs of birds and some tracks we thought were from a kit fox.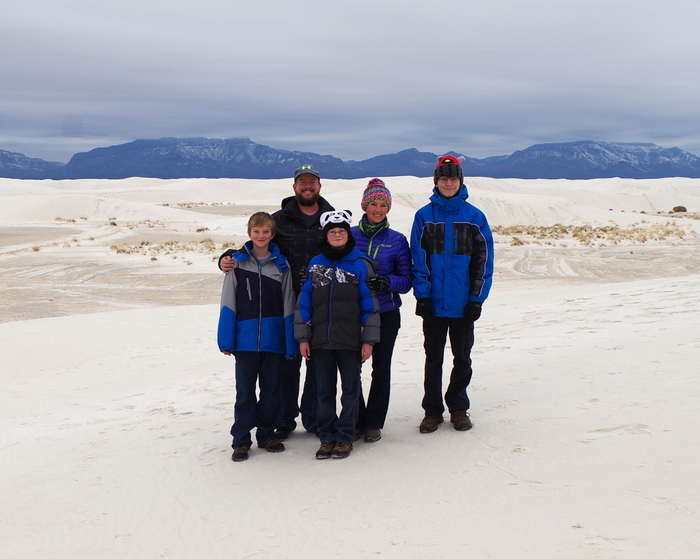 We had the best time at this National Park! There wasn't a ton of trails to hike and the park isn't the biggest one or the prettiest we've been to, but there were so many opportunities for fun here.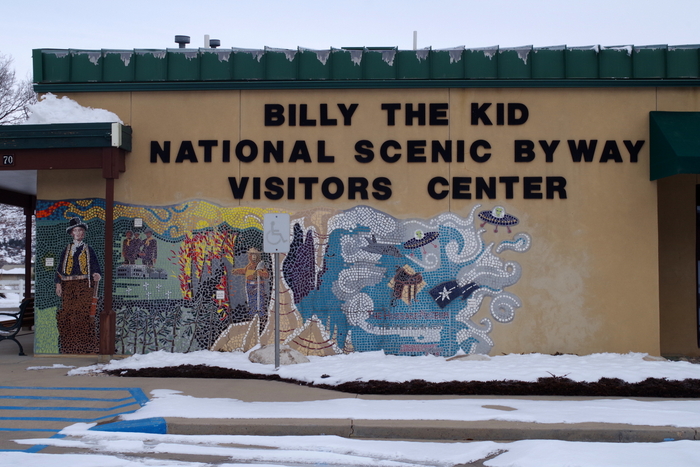 We spent an entire day driving the Billy The Kid National Scenic Byway.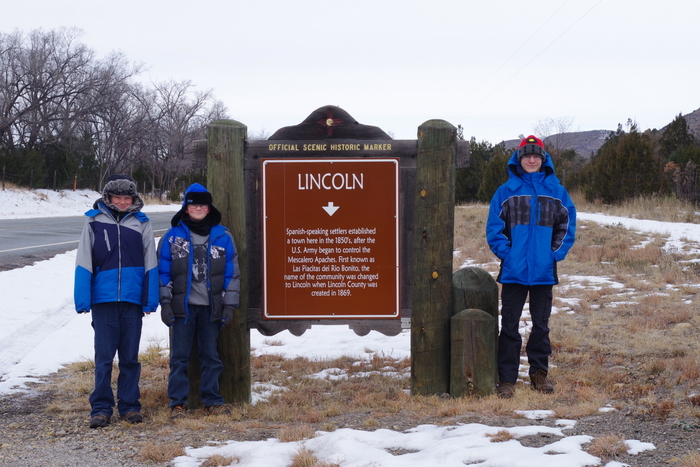 Our first stop on the scenic byway was Lincoln Historic Site where we learned everything you could possibly want to know about Billy The Kid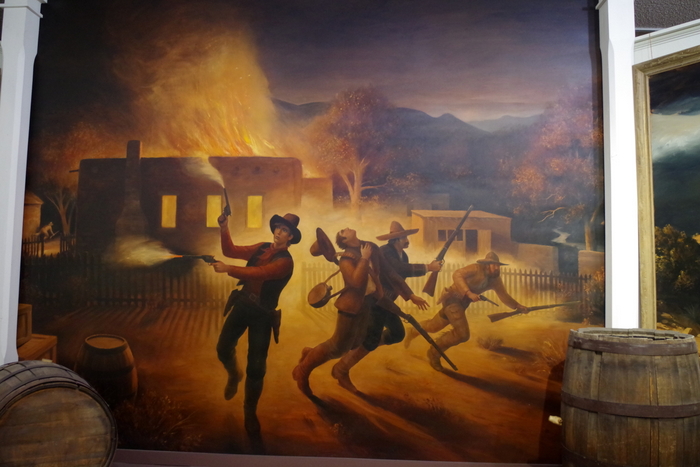 and the Lincoln County War. I won't give you an entire history lesson here…but I will tell you I didn't know the whole story. In a time and place where the law wasn't really the law, The Kid stood up for what he believed to be right and he paid for it with his life.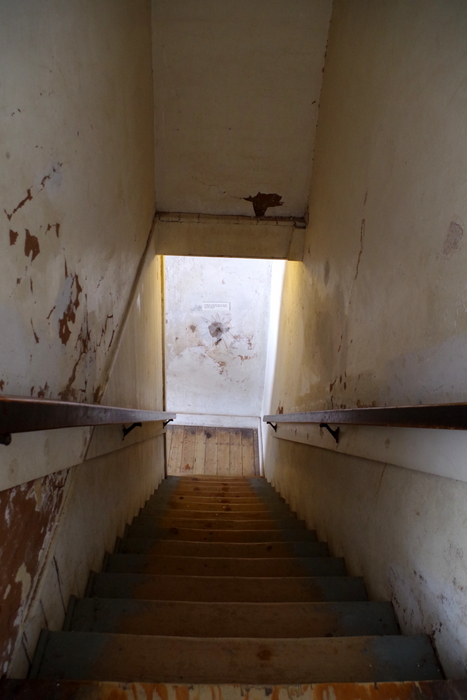 Many of the buildings that were around during the Lincoln County War are still standing. We got to see the Courthouse Billy escaped from.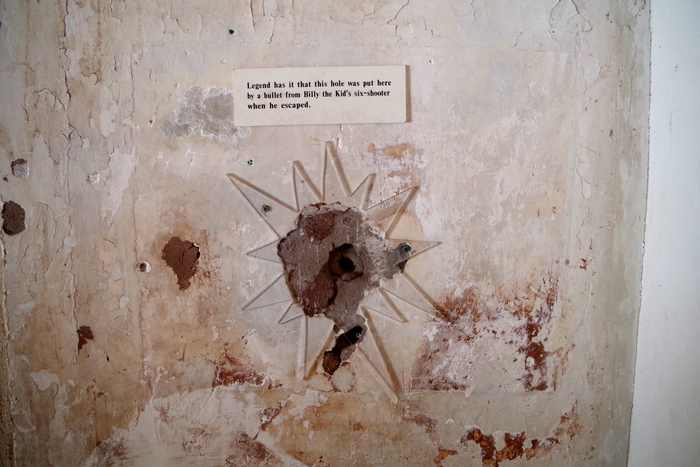 And a hole in the wall that might have been from a bullet Billy fired as he was attempting his famous escape.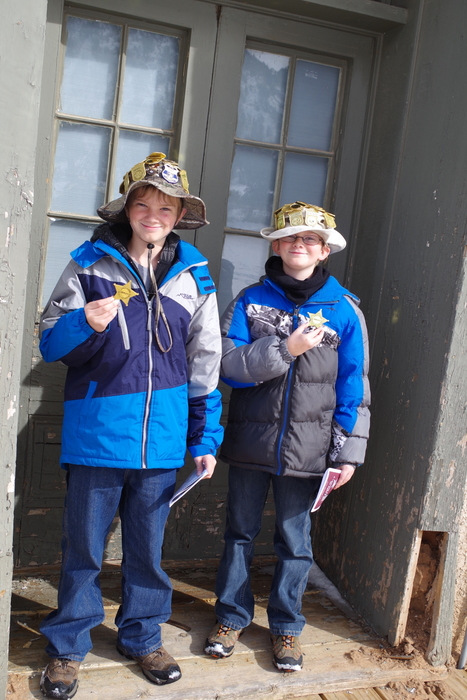 The boys earned probably the coolest badge so far at Lincoln Historic Site. It looks like a Sheriff's badge.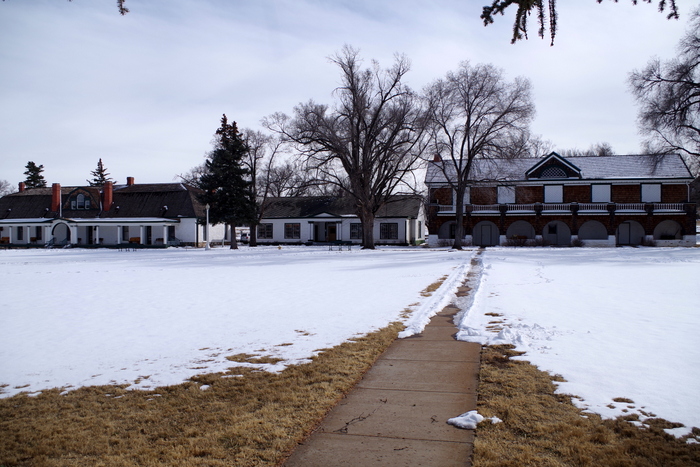 After we left Lincoln, we stopped at Fort Stanton. We saw a short video about the Fort and walked around the grounds. The Fort opened in 1855 and was used for several different purposes through the years until it was designated as a state monument in 2007.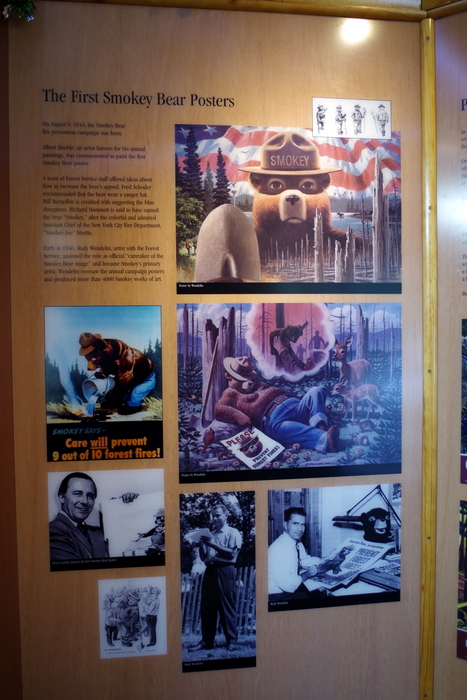 The next stop on the scenic byway was at Capitan, NM and the Smokey Bear Historical Site.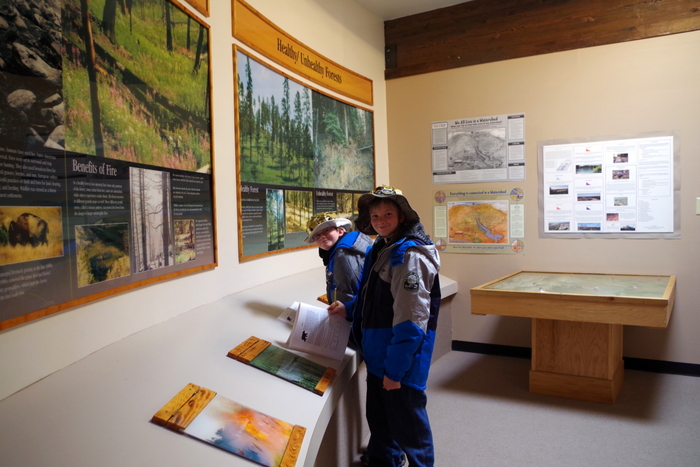 The boys had been looking forward to this for a long time. They both are Smokey Bear fans. We spent a couple of hours going through the museum and working on the Junior Ranger booklets.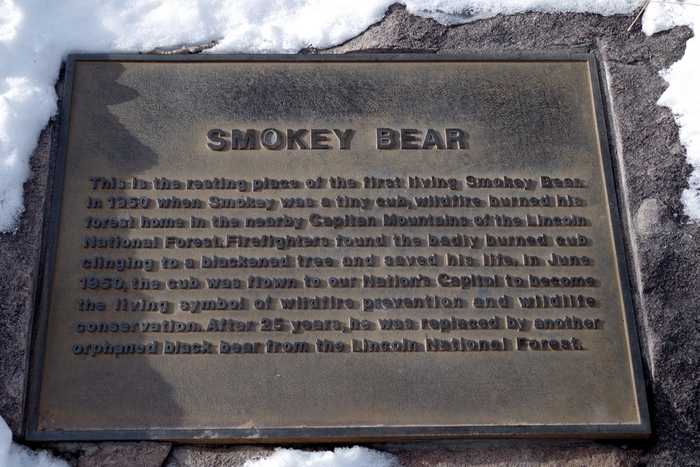 We got to see where Smokey is buried.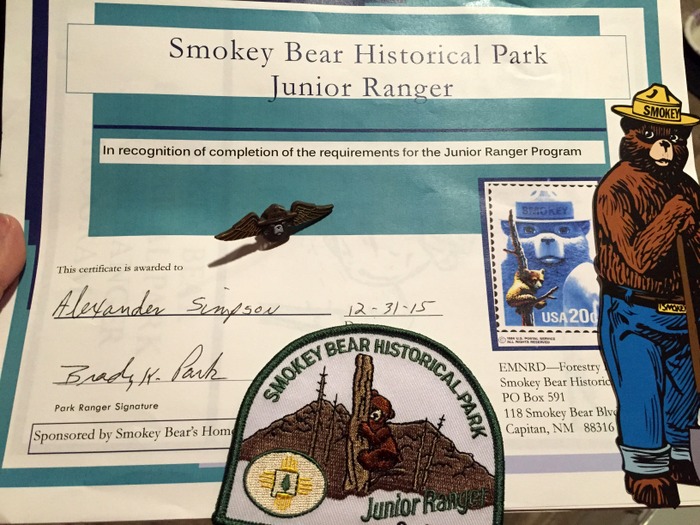 This was one of the hardest Junior Ranger booklets they've done, but they got some pretty cool S.W.A.G. for their effort! We were starving by the time we made it out of Smokey Bear Historical Site so we headed for Ruidoso, NM and a burger joint called Hall Of Flame Burger. It was a super good burger, but I didn't get any pictures. We were that hungry. We, of course, got the green chili cheese burgers, but we couldn't really taste the green chilies. Beyond that, the burger was top notch. The place was small and packed and we were lucky to get seats.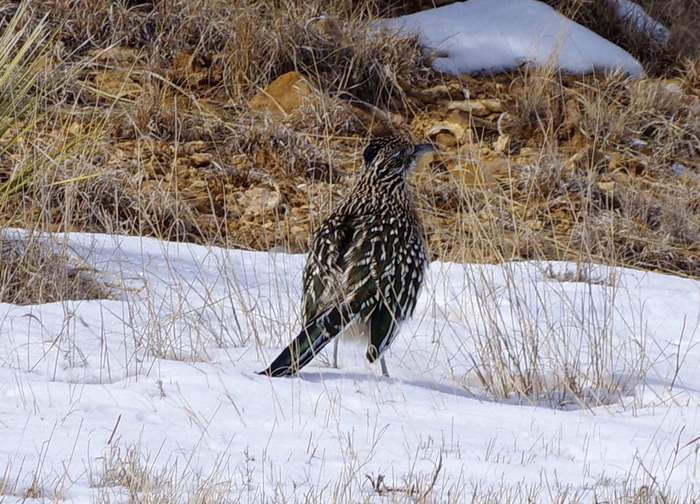 I finally got a picture of a Roadrunner! They are so difficult to get a photo of! Fast little buggers.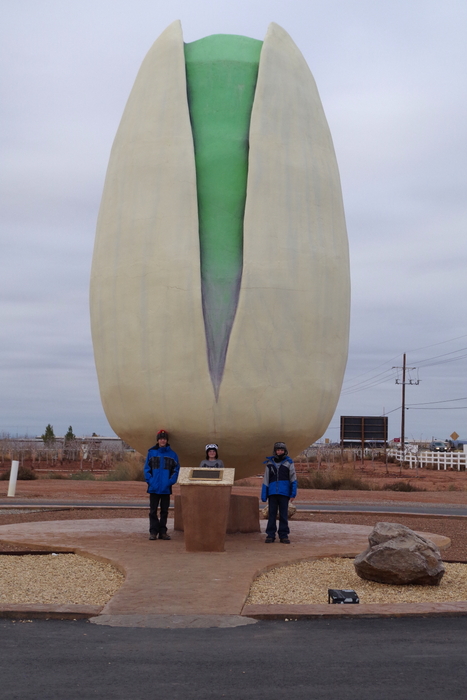 It's a pistachio.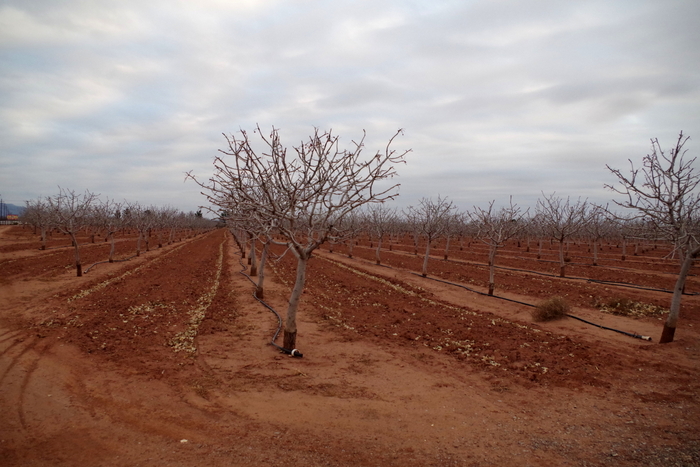 There were two different pistachio orchards right across the highway from where we stayed. We could see one from our RV and it was constantly busy. So, we thought we should probably check it out. We stopped at both, but our favorite was McGinn's Pistachio Tree Ranch.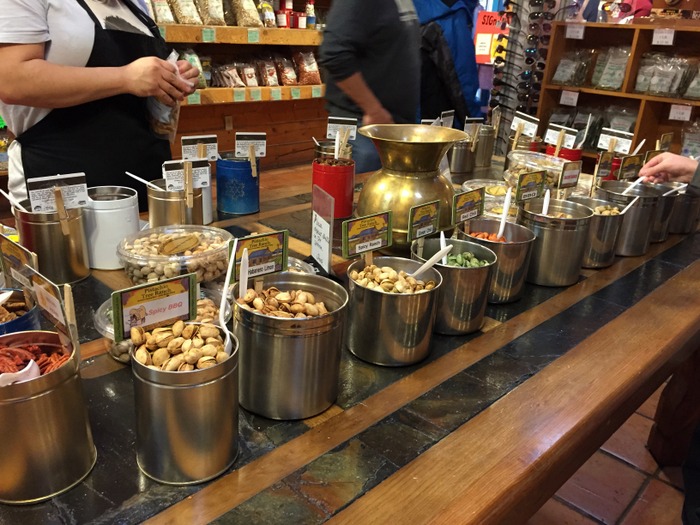 You could go in and taste pistachios and pecans and…wine! The store smelled heavenly when we walked in and I was super excited to see that they had ice cream! It was a fun way to spend a few hours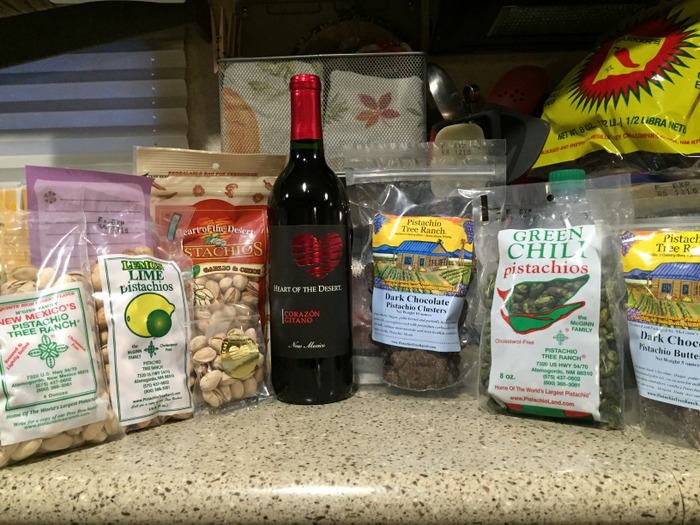 and we walked away with a few purchases!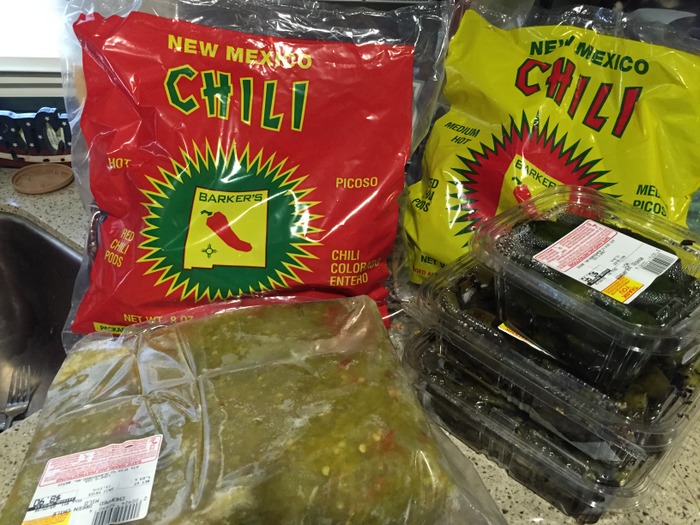 This was our last week in New Mexico and we started panicking about the prospect of no New Mexican chilies…so we stocked up. This isn't all of what we ended up with, but it's a good portion of it. And yes, we are already planning a return trip to The Land Of Enchantment…and chilies.
See y'all on the road!
#newmexicochiliaddict