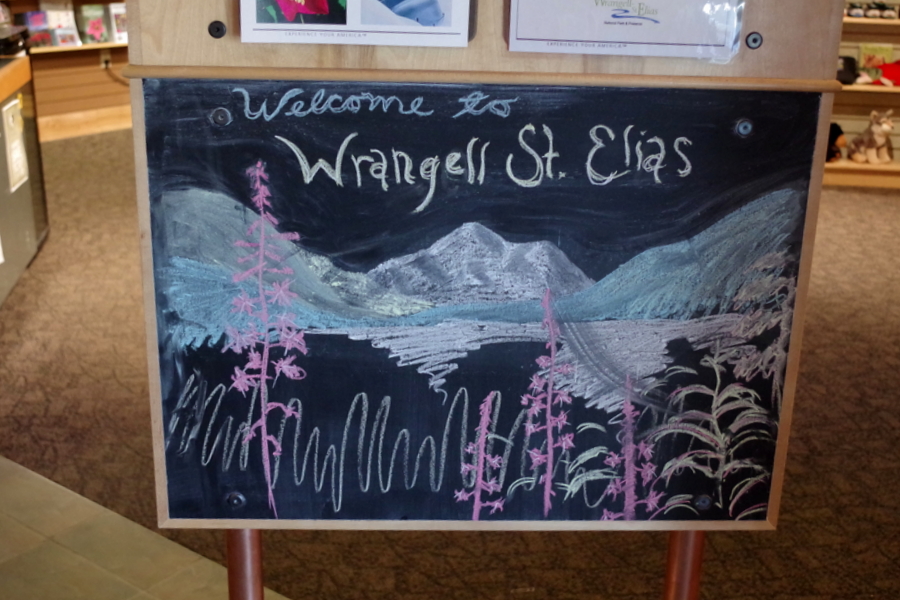 Welcome to America's largest National Park! We were only able to spend a couple of hours here at the Park Visitor Center as we drove through to Valdez. A person could spend a lifetime exploring the mountains and ice fields. We really wanted to go to the Kennicott National Landmark (which is inside the NP), but it would have taken about 6 hours of driving just to get there…so we're putting it on our "next time" list.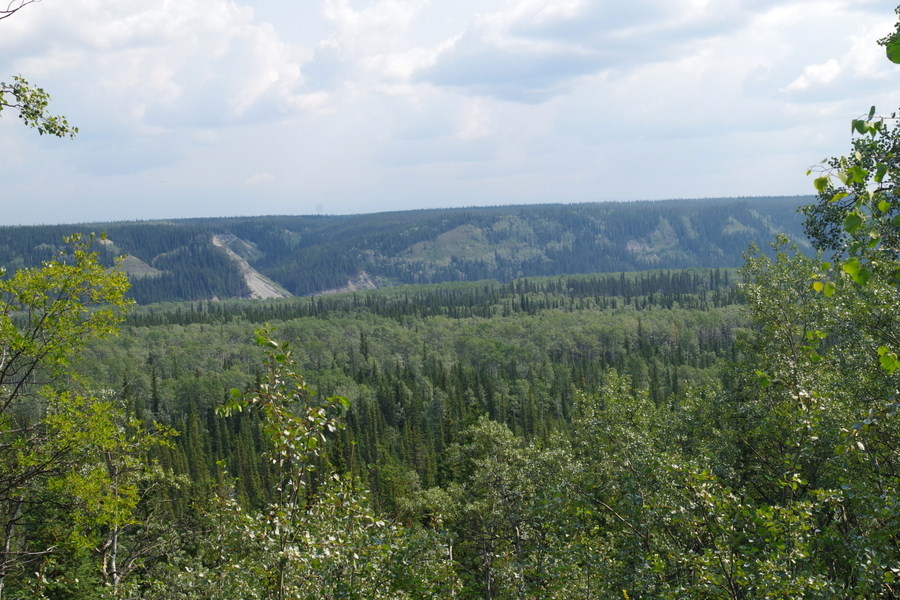 In the picture above you're actually looking at a huge mountain range …you just can't see them because it was cloudy. Just to give you an idea of how big this park really is…six Yellowstones could fit inside Wrangell St. Elias! That's huge! Most of it is still wild without roads or trails.
The visitor center at this NP was great! It had several hands on displays for kids to actually pick up and touch.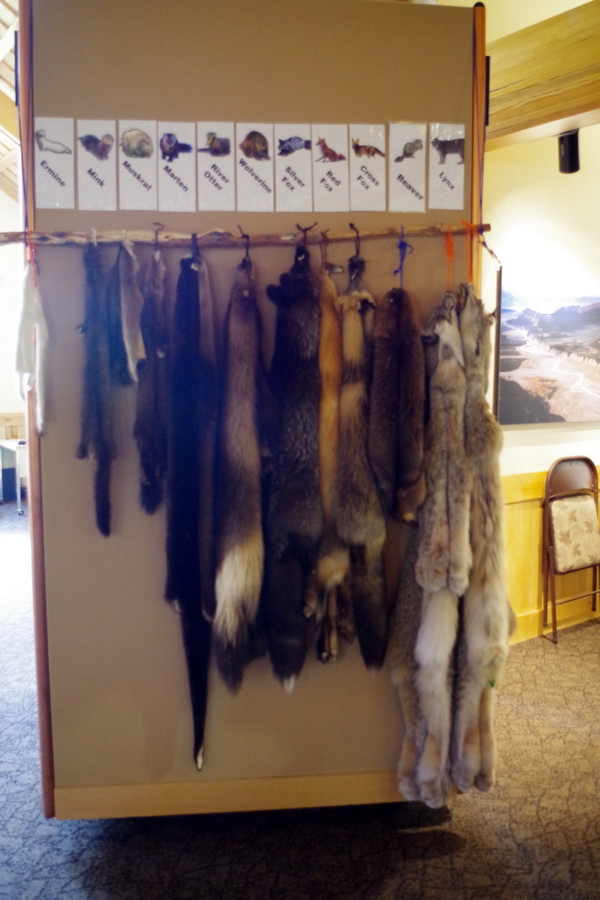 This one was my favorite. It was really something else to be able to experience what the fur on these animals feel like.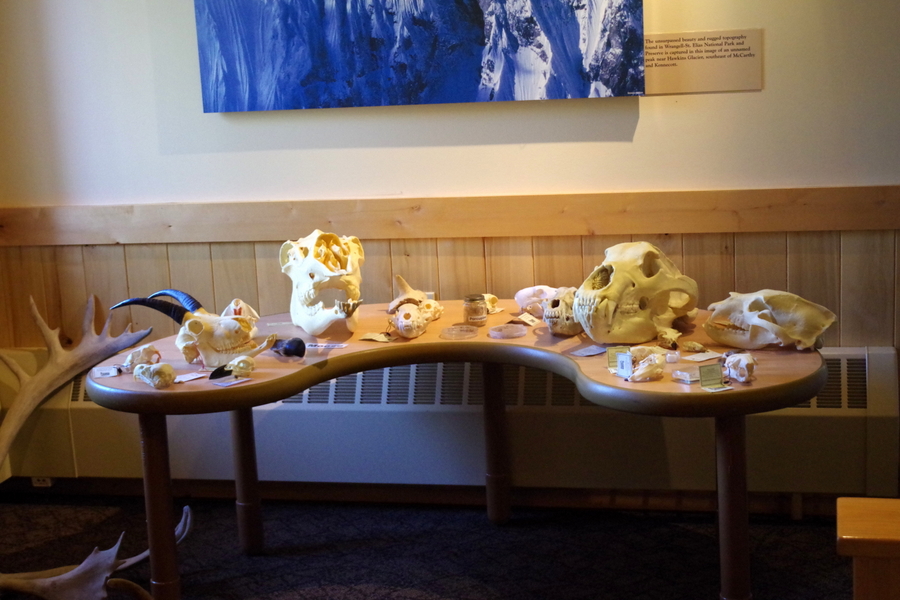 The skulls were really cool too! They had some teeny tiny skulls of bats all the way up to bear and moose skulls!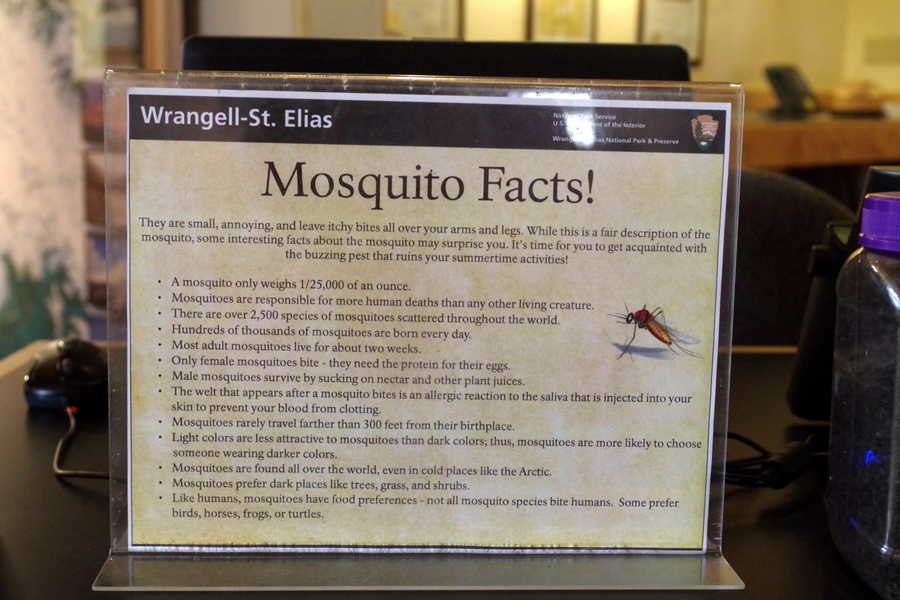 Here's a few fun facts about Alaska's unofficial state bird.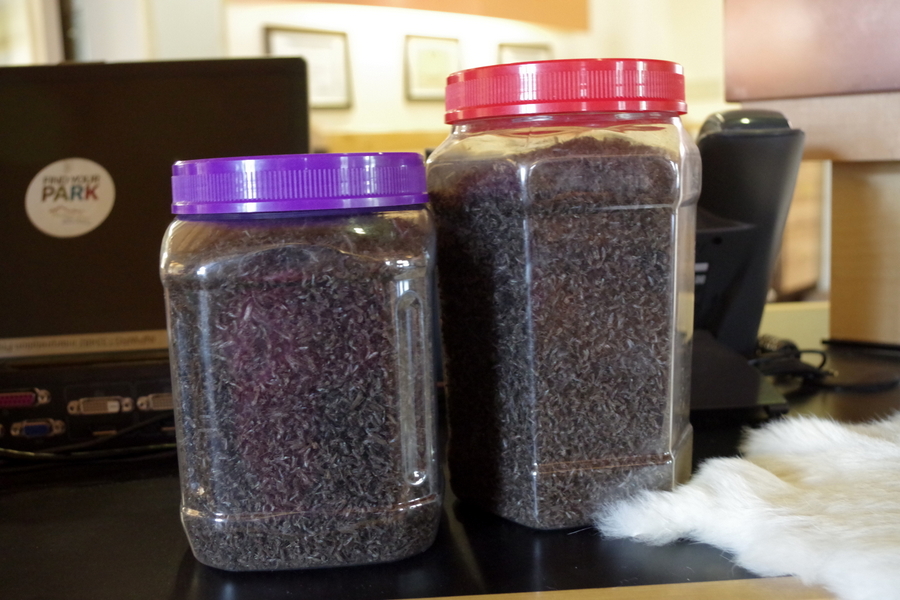 Any guesses as to what these two containers are filled with? It gave me the heeby jeebies looking at them even though they're dead.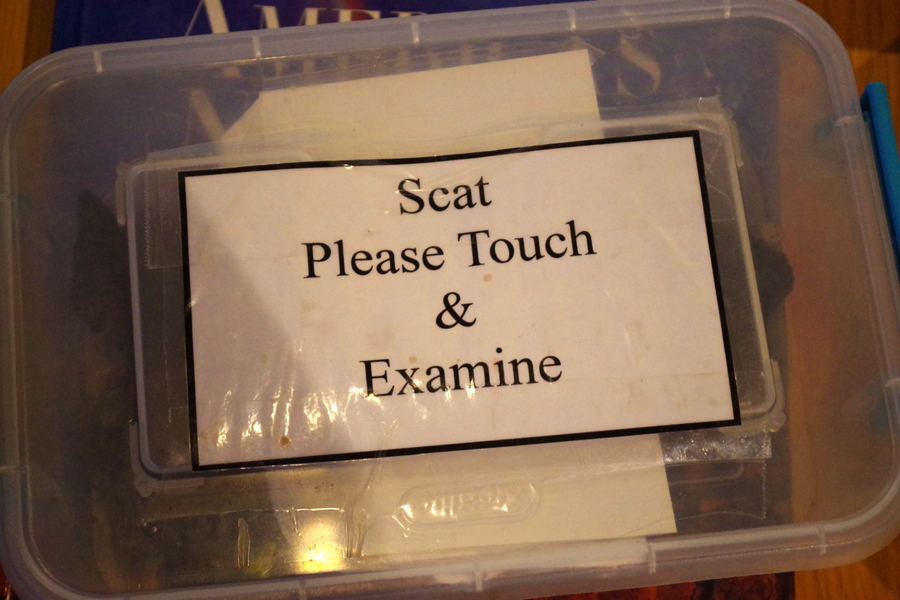 And then there was this plastic container laying out on the table. Yup, that really says scat. For those who don't know what scat is…it's poo.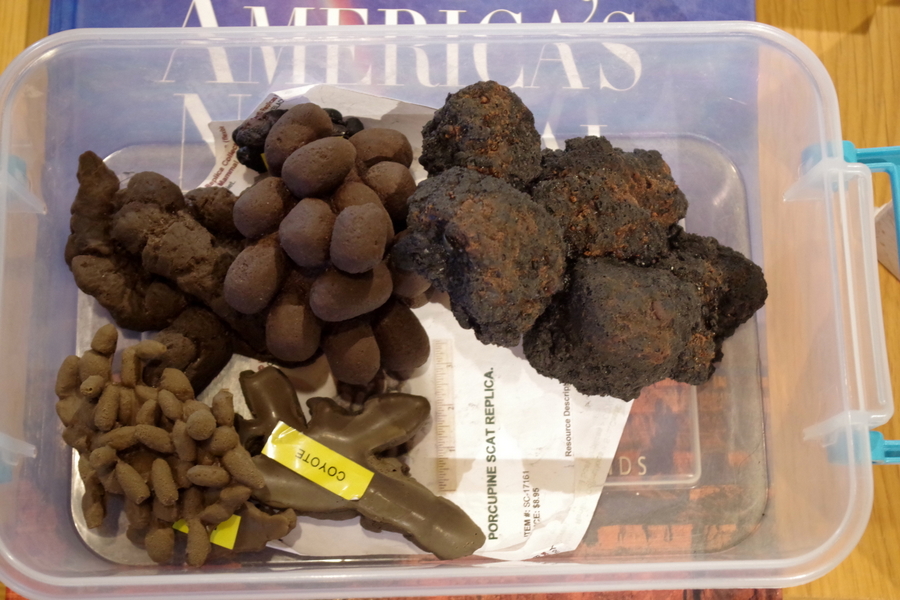 I, of course, had to open it. I'm glad to report it's not real. It looked very real and I paused before reaching in and touching.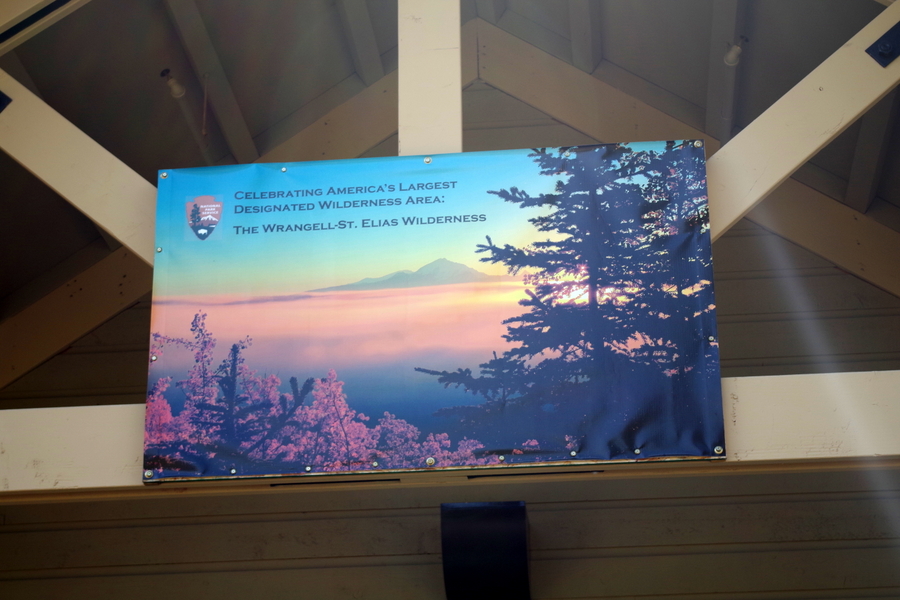 There was a short path near the visitor center. It wound it's way in and out of the forest to a few overlooks.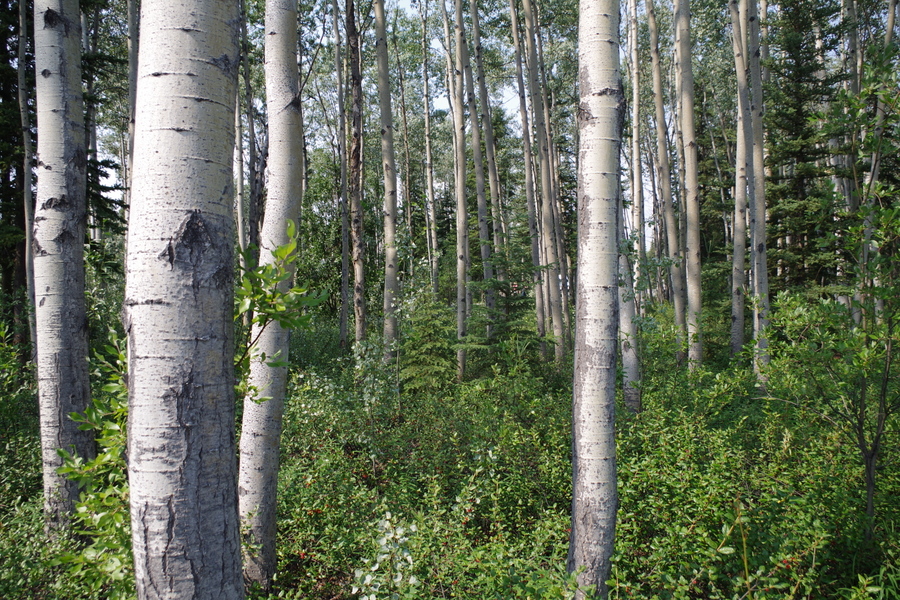 I kept peering into the forest looking for bears. I've heard they can be so quiet that they can sneak right up behind you and you won't know they're there.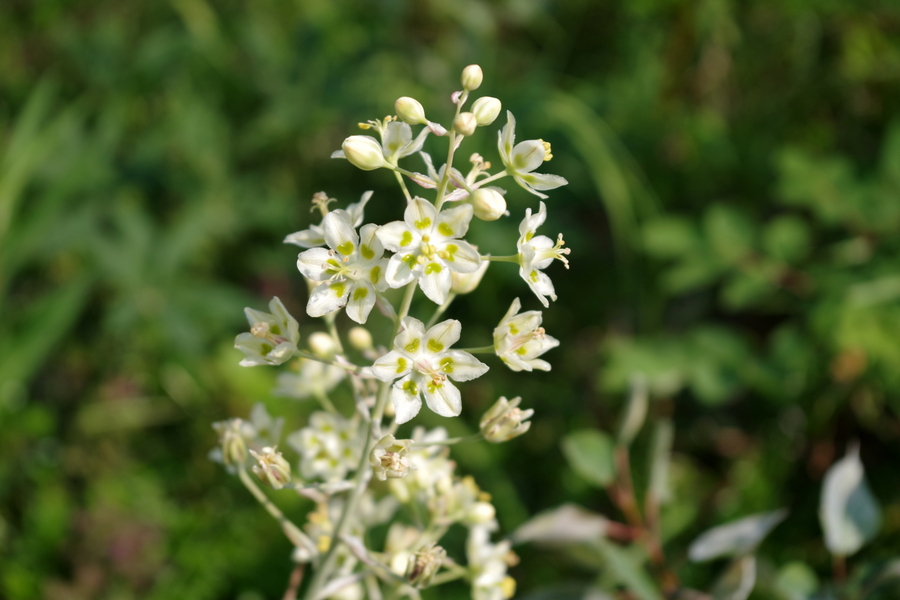 And then there were the flowers! I love how delicate these look.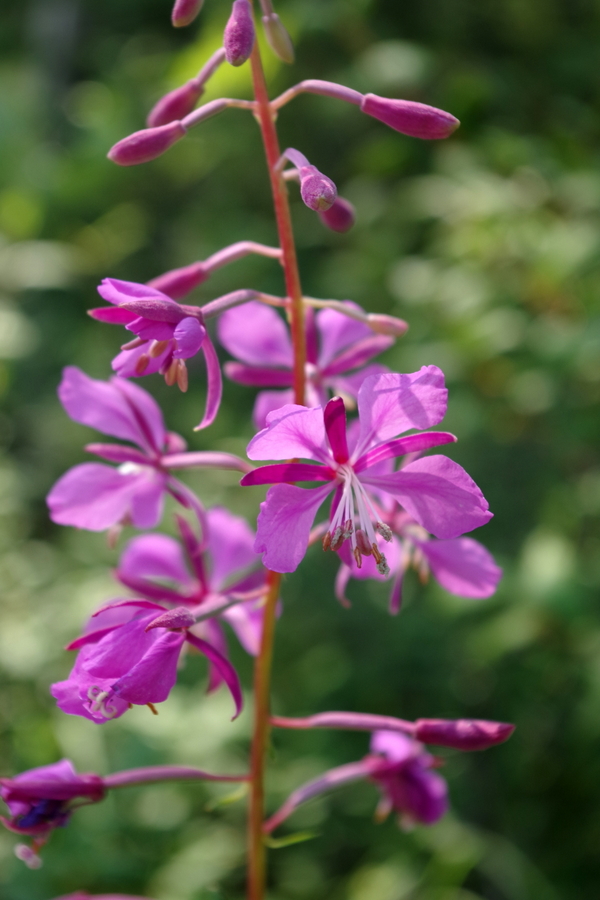 I can't get enough of these flowers! They're really everywhere. I would love to get my hands on some seeds. I know a yard in Missouri they would look great in.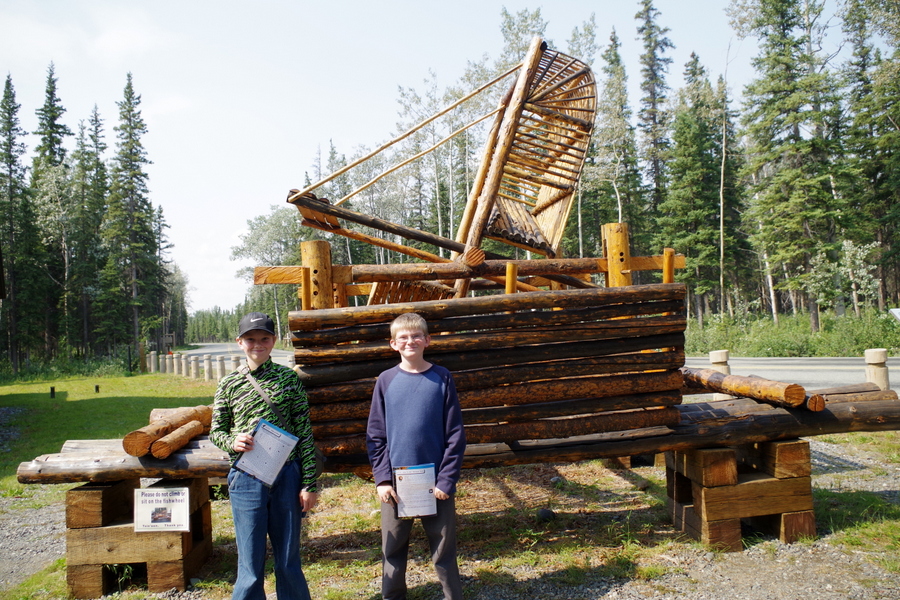 This is a fish wheel! We've seen several of them in the rivers and streams. We enjoyed the chance to get a close up look at one. The boys got another Junior Ranger badge! I think they're up to eight now with two from Canada.
Well, that's all the time we had for this amazing National Park. We would love the chance to come back and do more exploring!
See y'all on the road!
#alaskabound