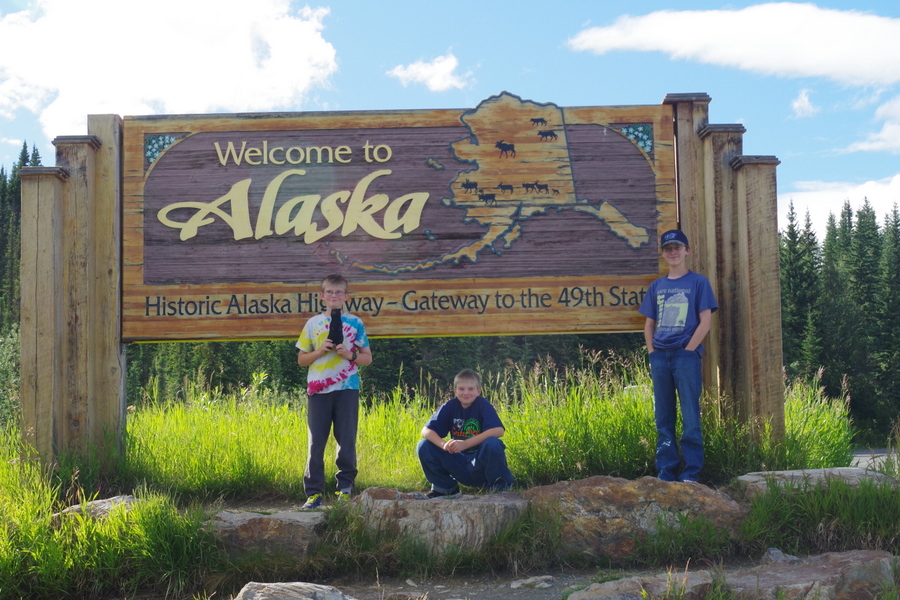 Since we had to leave Haines early, we decided to drive all the way to Tok. There are around 250'ish miles between Haines and Tok and it only took us six or seven hours to drive it on some of the worst roads we've seen yet! So. Bad. The one good thing about these roads…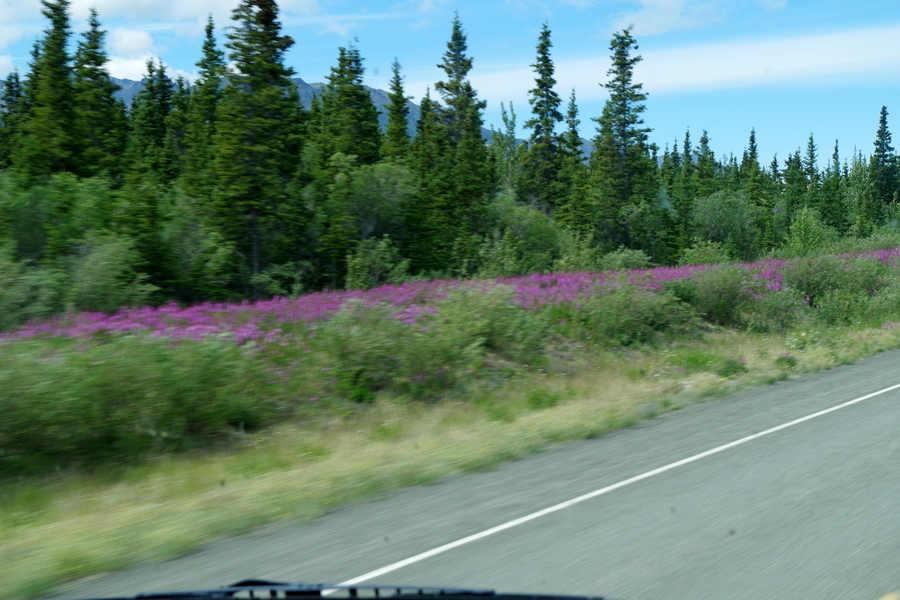 is, yep, you guessed it…all of the flowers on the side of the roads! Sorry about the shoddy camera work…I'm a newb.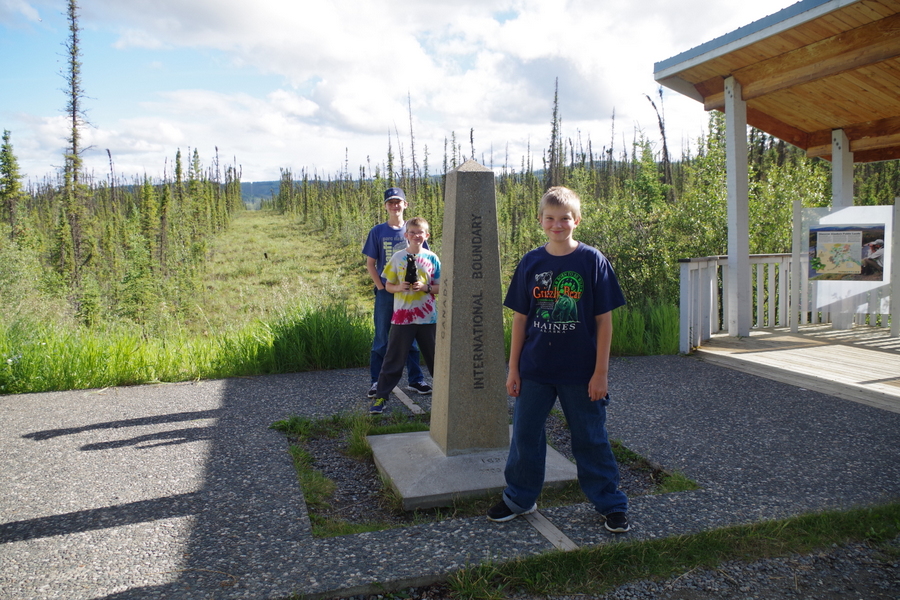 Inbetween the Canada border crossings and the US border crossing we found a nice pull off with the international boundary marker. The boys were in two different countries at the same time!
Tok is the first and last town you'll visit in Alaska Proper.
We stayed in Tok for two days and didn't do anything since Jerl was catching up on work. It was nice to have the down time. The campground we stayed at was the Sourdough Campground. It was a nice campground in the woods. The sites are kind of hard to get into even though they're pull throughs.
What we did like was the pancake toss in the evenings. Now, what we didn't know, and weren't really prepared for is the camp circle sharing and the fact that the owner's sense of humor was…well…a little on the offensive side. He was trying really hard to make it fun, but came off as being too much in your face for most people there.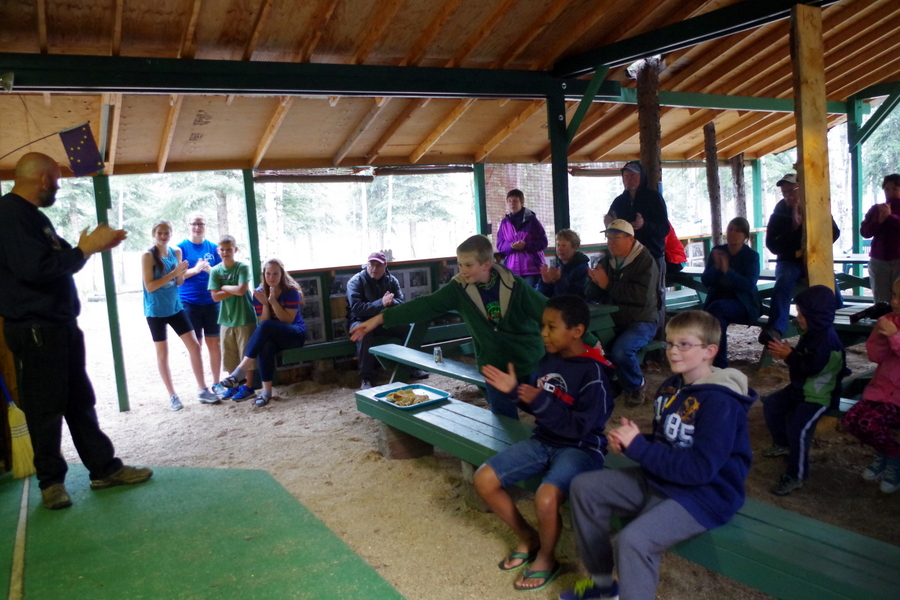 The little boys were drafted to pick up the pancakes after people missed the bucket.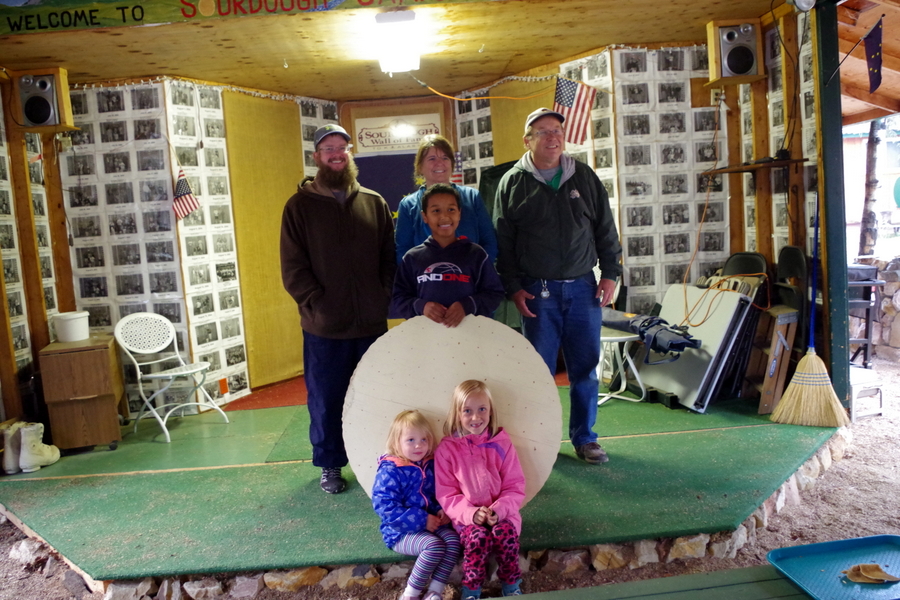 Jerl was one of the few to actually get the pancake in the bucket and win a free breakfast. He and the boys went the next morning before we pulled out and collected his free breakfast.
I hope next time we're in Tok we can spend a little time exploring.
See y'all on the road!
#alaskabound