Hey Guys! We spent one week in the St. Augustine area of Florida.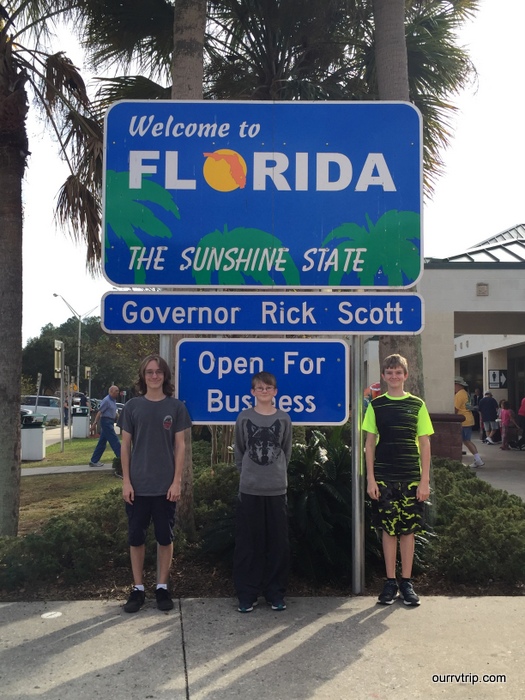 This was our fist stop in the state! Bring on the warm weather!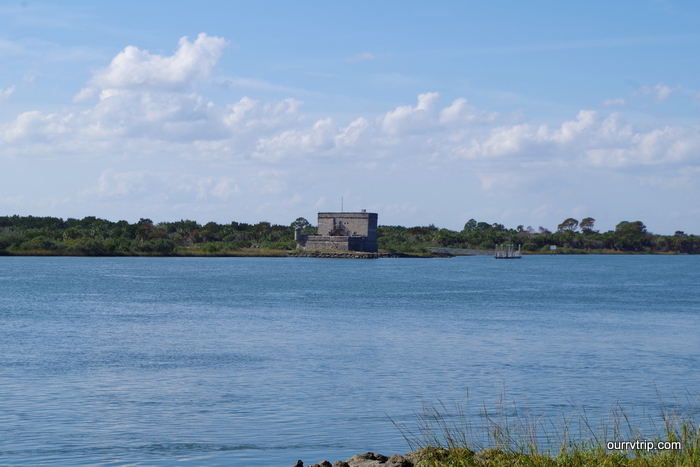 We had a ton of things on our to do list, but for some reason we had an off week. We only made it to two of those things and both of them were National Park Forts. The first one we made it to was Fort Matanzas National Monument. You can see it in the photo above. That's about as close as we got to it. The Visitor Center was open and we were able to go through some of the Ranger Talks, but the dock over at the actual fort was damaged during Hurricane Mathew. So, that part of the Monument was closed.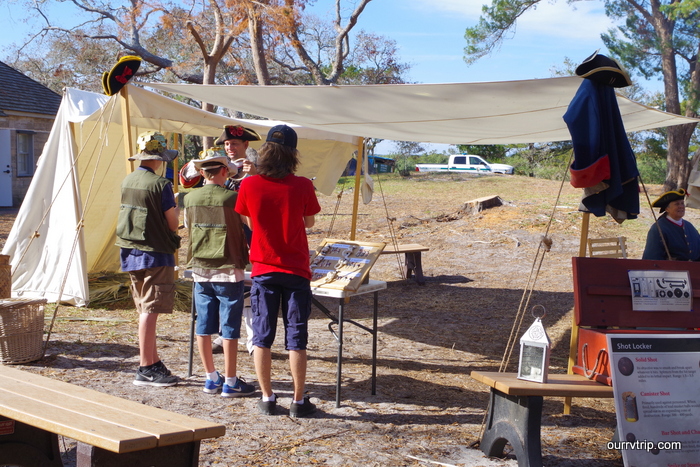 The boys were able to work on the Junior Ranger badge and learned some handy knot tying skills.
There was also a musket demonstration.

The other Fort we went to was Castillo de San Marcos. This is probably in the second spot on our list of best forts.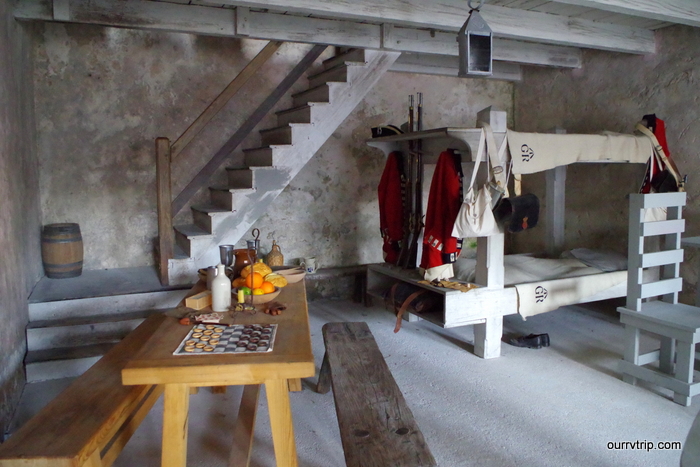 Several of the rooms were decorated with things that would have been in them during the time the fort was being used.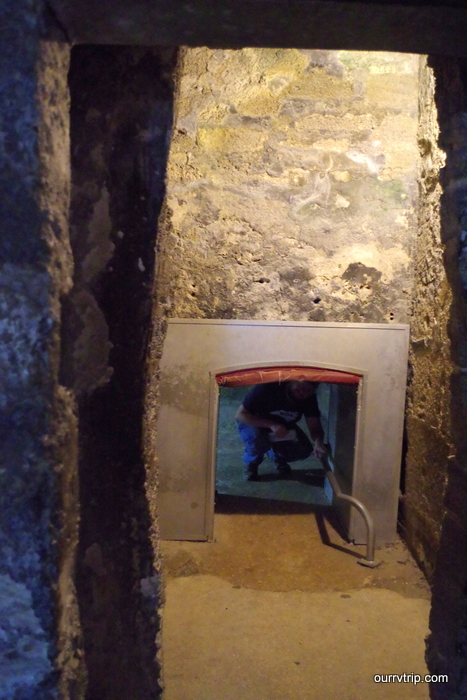 There were secret rooms…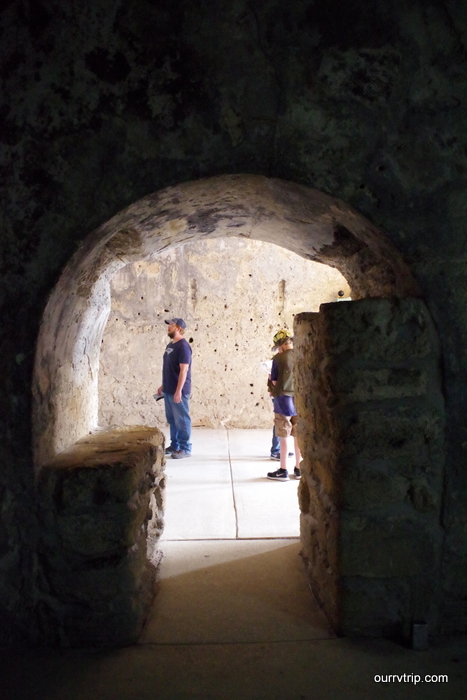 and some pretty cool doorways. Interesting shape, right? Makes you wonder what they were bringing in and out of that room that required a door in that shape.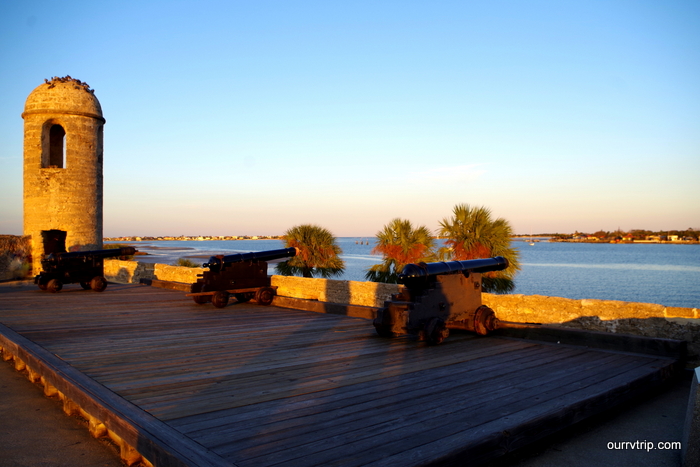 Fort Castillo de San Marcos was a free roaming fort. We were allowed to look in all the nooks and crannies and take our time. It was wonderful.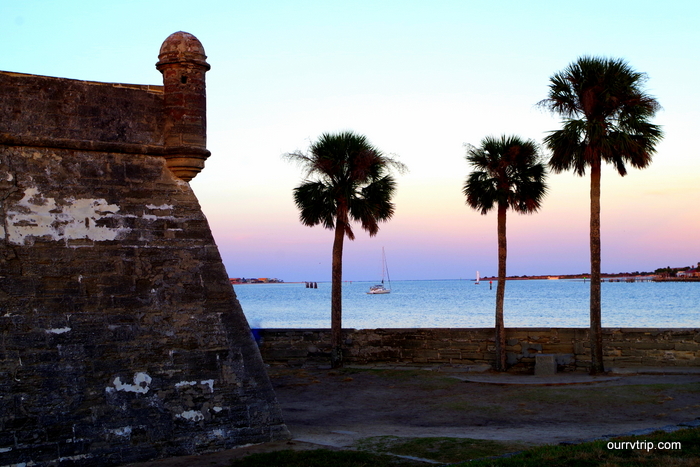 We got there later in the afternoon and it was early evening by the time we were leaving. We could have stayed longer, but they were closing for a special ticketed event that night.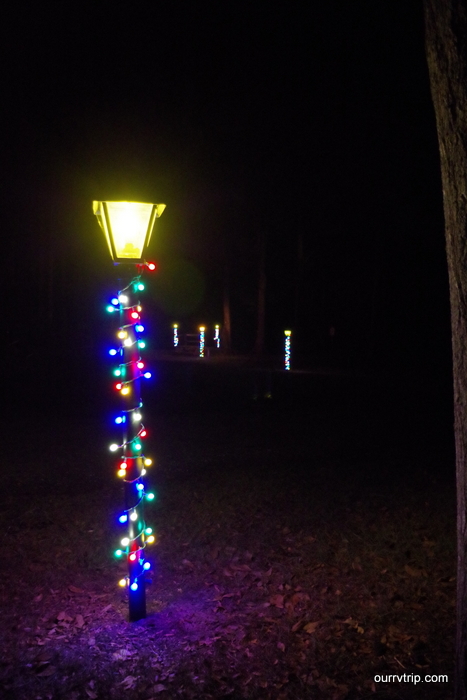 We stayed in a cute little RV Park while we were there. They did a wonderful job of decorating for Christmas. I loved the lights at night!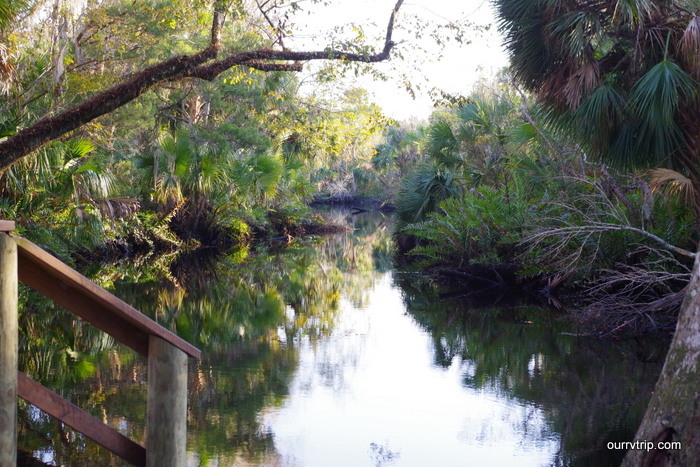 The RV Park also had wonderful view. This wasn't too far from our front door for the week.
We were so bummed that we didn't get to experience any more that St. Augustine had to offer. I'm sure we will go back sometime and hit all the neat things we missed.
See y'all down the road!
#easternloop2016