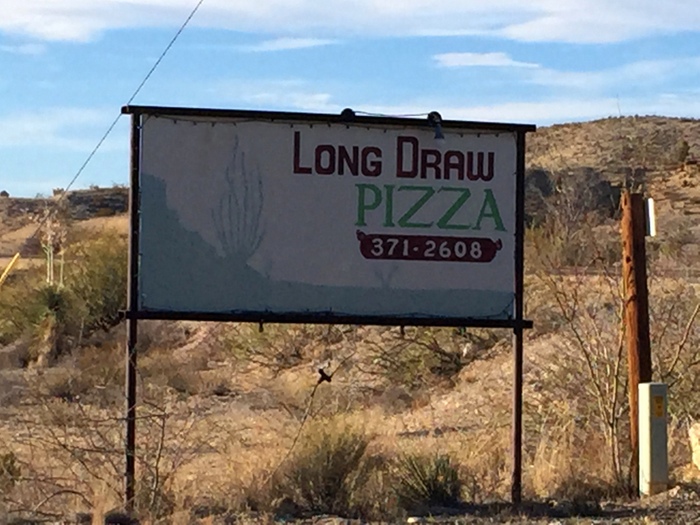 Long Draw Pizza is a really good pizza place in the Ghosttown of Terlingua, Texas.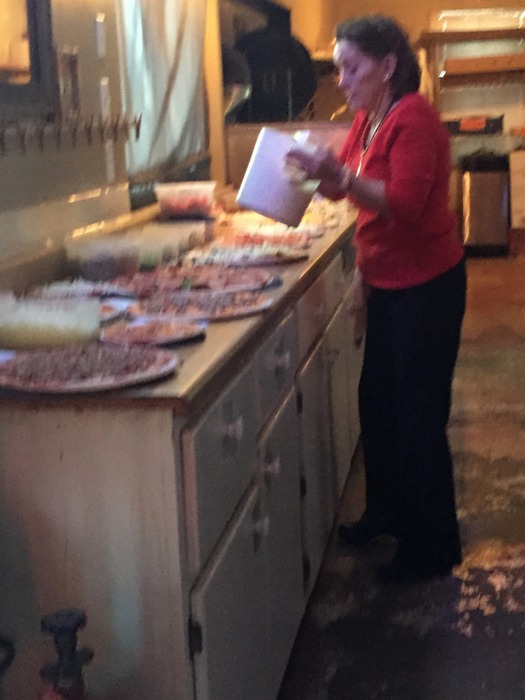 There were only two people working the night we went and they did a good job keeping up with everyone's orders. One of the rules at Long Draw is no cell phones.  While I was taking the picture above, the waitress gave me a hard time about taking pictures (that's why the picture is so blurry). She was smiling and laughing when she gave me a hard time so I'm not sure if they really stick to that rule or if it was because my mom told her about my blog posts.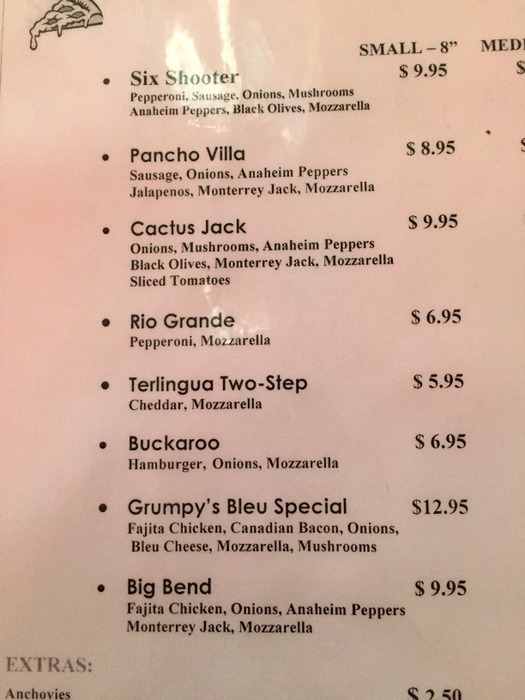 I liked the names of the pizzas! They were all different instead of the usual names.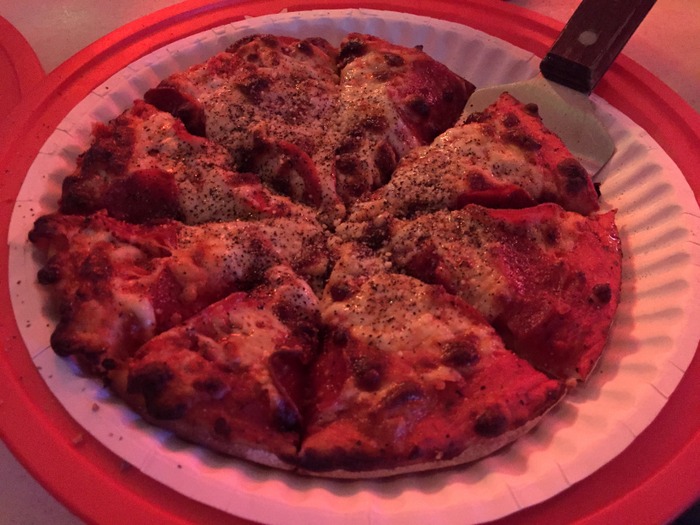 I got the Rio Grande!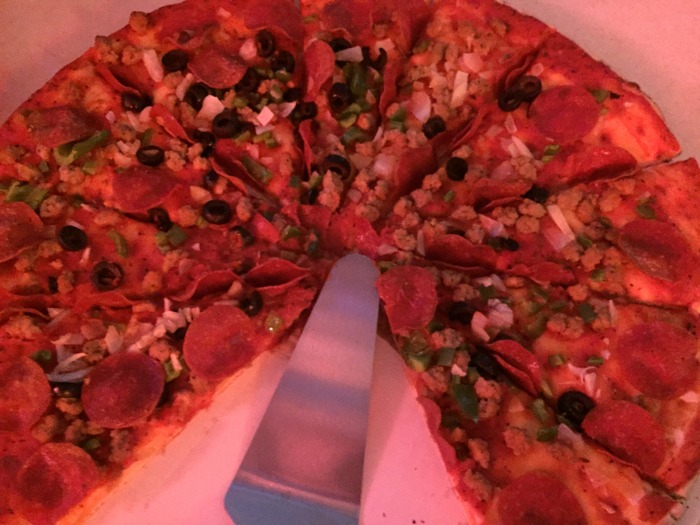 We also got a Six Shooter and a Cactus Jack! The sauce here was so good! I mean, the whole pizza was good, but the sauce was different from what you usually get. It's their secret recipe.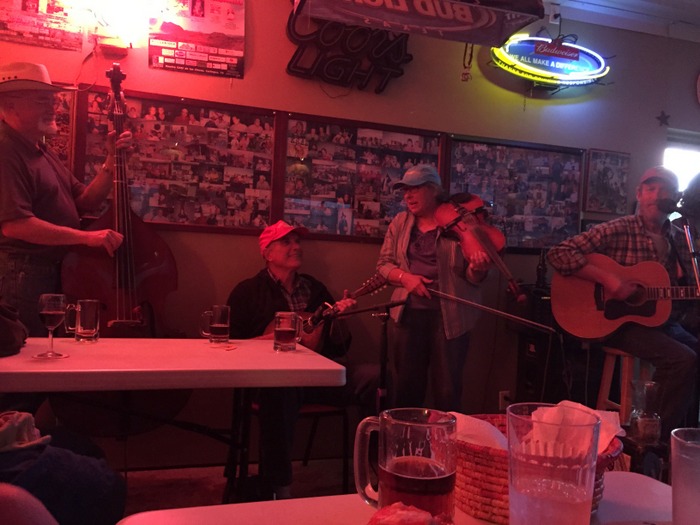 One of the neatest things about this place is the live music!
Between the amazing pizza, the live music and the clean bathrooms I give Long Draw Pizza a 5 star review.
If you have a cellphone out and are taking pictures, be sneaky with it!
See you next time on Pizza street!