To my fellow pizza lovers, I bring a post from Wisconsin Dells, Wisconsin.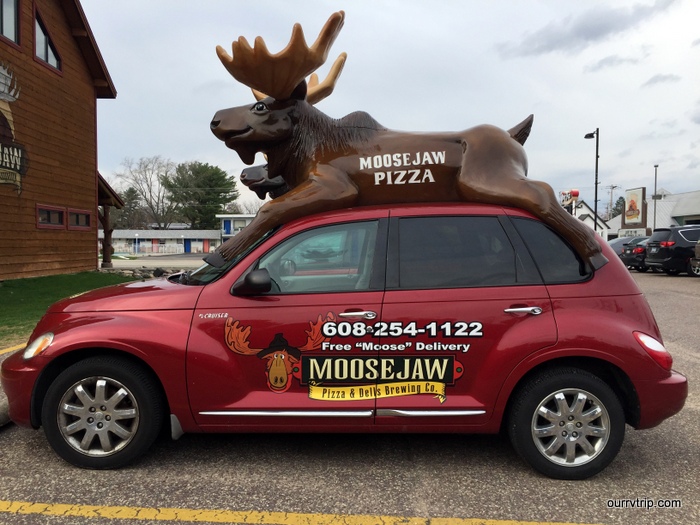 Moosejaw is an ok pizza place with good service, fun decor, clean bathrooms, and greasy, under cooked pizza.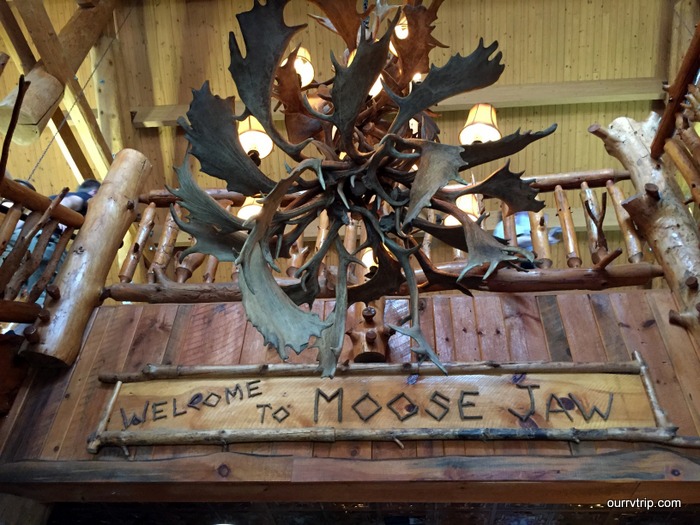 I am sad to say that because the service and decor were really good.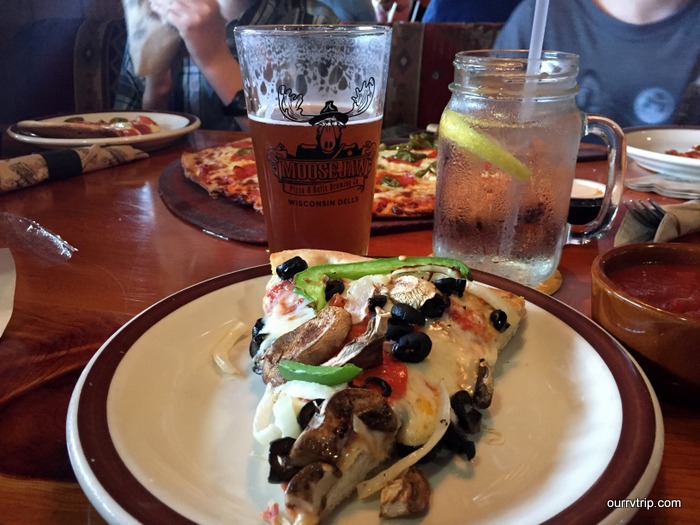 But we ordered a thick crust and got a thin and the thick crust we did get wasn't cooked through all the way.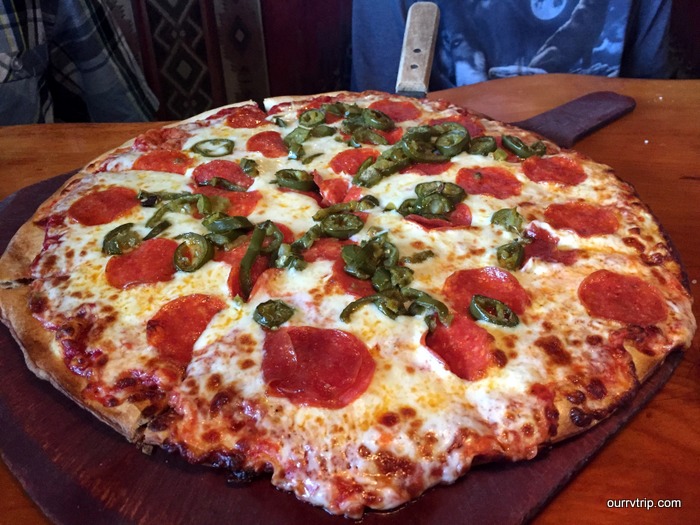 The thin crust pizza (that was supposed to be thick crust) was so greasy! The grease made the crust super soggy it was hard to eat.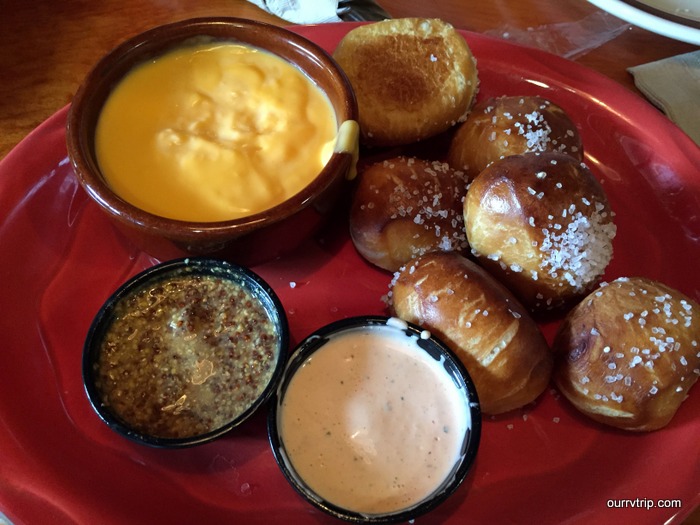 There isn't much else to say about it. The pretzel bites were good especially with the ranch.
MooseJaw gets a star for the fun decor, a star for the great service and half a star for the food.  I give MooseJaw a 2.5 star review.
See you all next time on…
Pizza Street!!