Hey Guys!!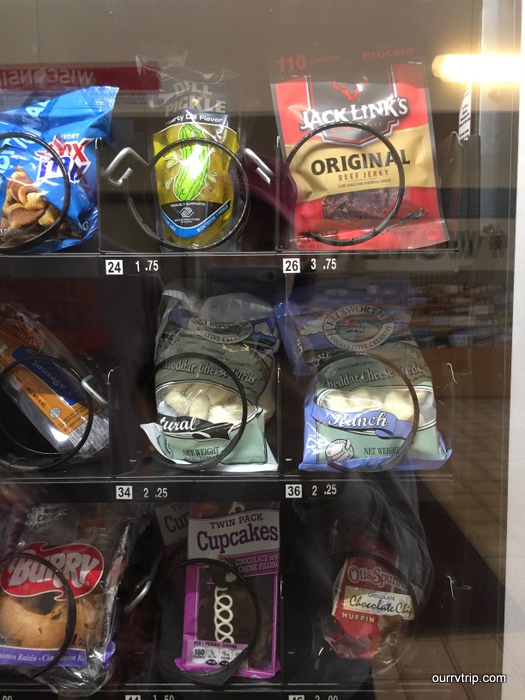 Welcome to Wisconsin! Where even the vending machines have cheese curds!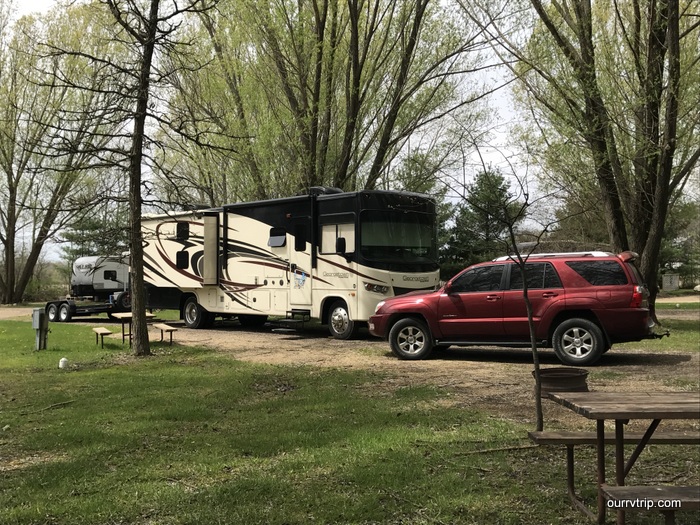 We spent two very wet weeks in "America's Dairyland"!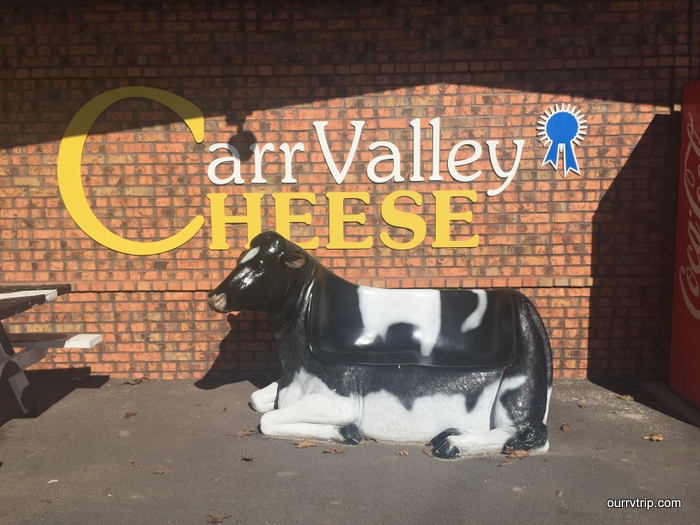 Let's get the foodie things out of the way. We went to the Carr Valley Factory Store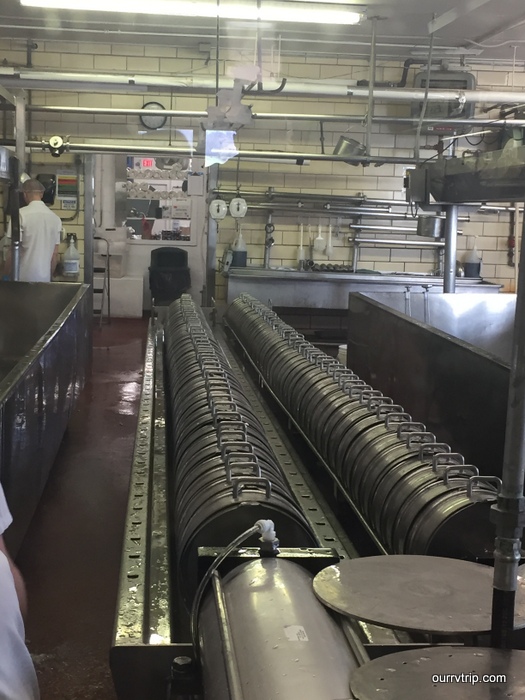 where we learned how Carr Valley makes their cheeses. They actually make the cheese curds first and then they press those curds into the round cheese forms you see above.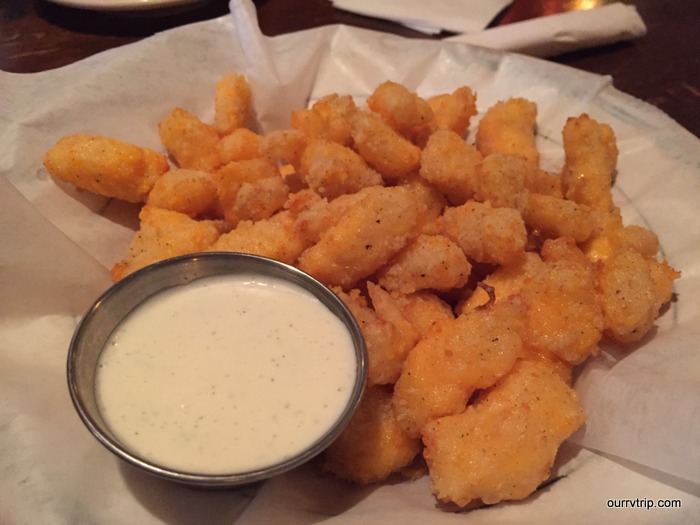 We felt like we had to get some cheese curds while we were in Wisconsin. They were the best things we got at any of the restaurants we went to.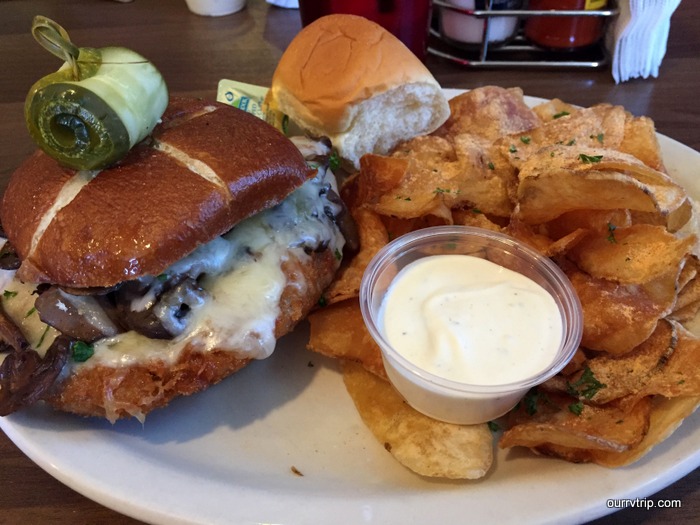 OK…so let me say here…we were extremely disappointed with the foodies in the area of Wisconsin we were in. We went to four different places…all of them had amazing reviews…and they ranged from almost inedible to just meh. It would come out looking very promising, but fall short on taste. We don't usually eat out that much, but we felt like maybe we'd picked the wrong place to eat so we would try a different place…and nope. We were so tired of bland, bleh food we ended up back at a Pizza Ranch. It was a long two weeks. Now,  the area we were in was very touristy. So, maybe that's why? I'm sure there are some excellent foodies somewhere in WI!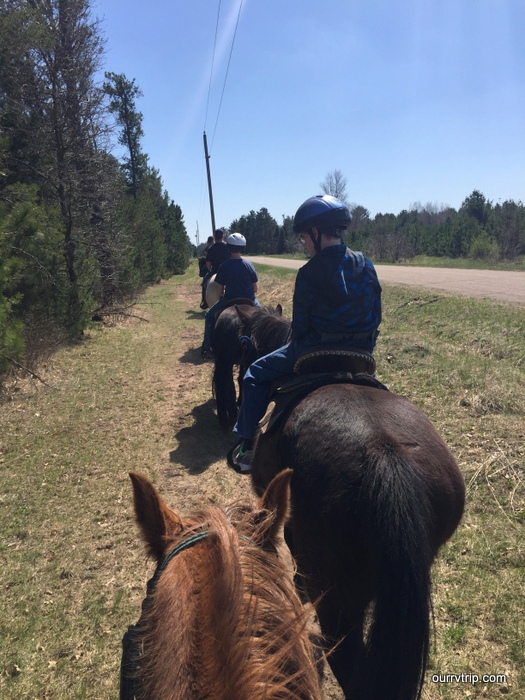 The best thing we did while in Wisconsin is go horseback riding! The day we went we had amazing weather. We went to Bighorn Ranch Horseback Riding.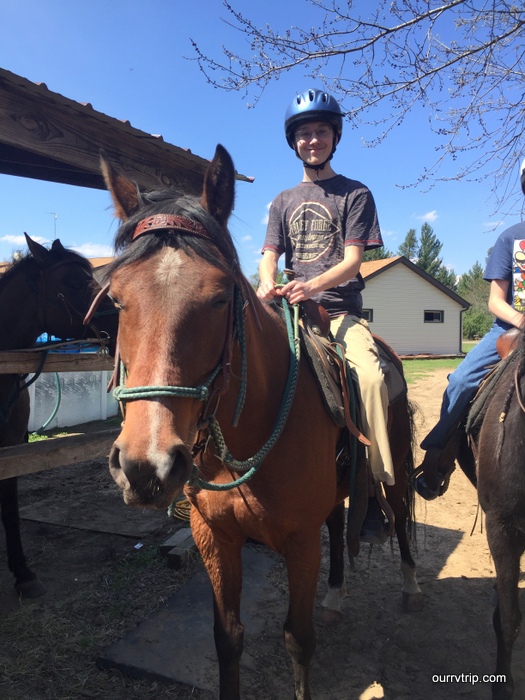 Four of us had never been on a horse before so we were total rookies. They gave us all a quick lesson and then took us out on an hour long guided tour.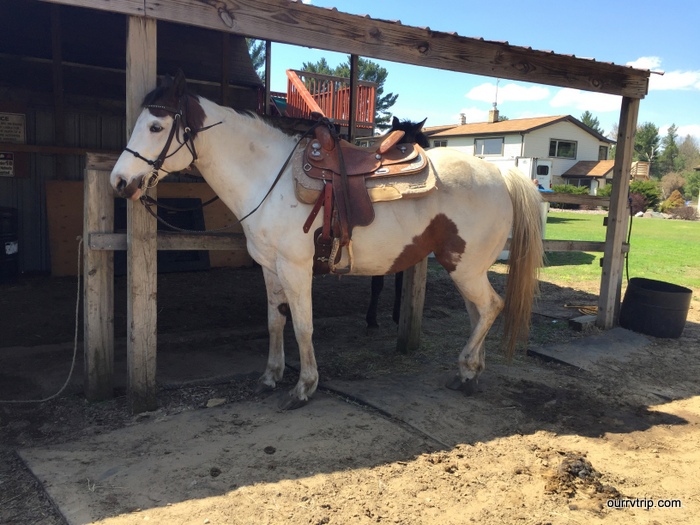 Our tour guides, Katie and her dad, Bob were great! They took it at a pace that we could easily keep up with and they made sure we all stayed together. All of the horses we saw seemed to be healthy and happy and well taken care of. We had a great experience! I think everyone's favorite part was when we would splash through some small streams. If you're ever near the Wisconsin Dells, we highly recommend a trail ride with Bighorn Ranch!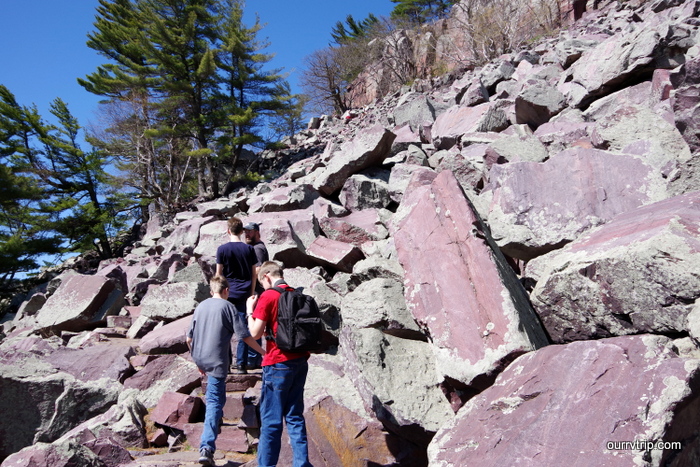 We also found some excellent hiking opportunities at Devil's Lake State Park.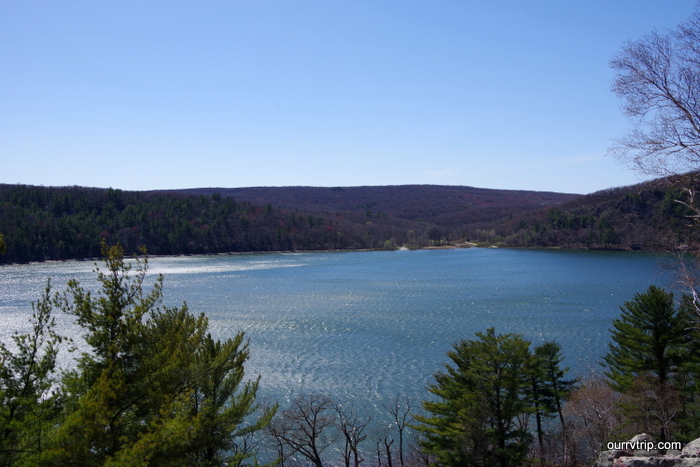 It felt great to get outside in the sunshine and get some miles in! The view wasn't bad either.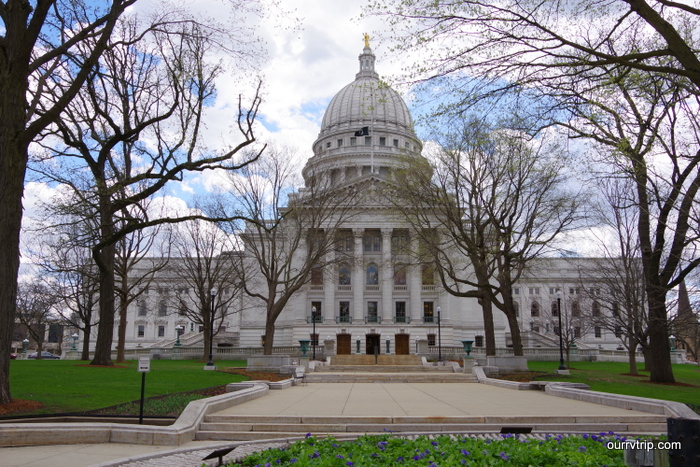 We made it to the State Capitol Building in Madison. We'd been looking forward to this one ever since we'd been told that the Wisconsin SCB is considered to be the best SCB in the US. I think we were in Nebraska the first time we heard that. Nebraska was our second state.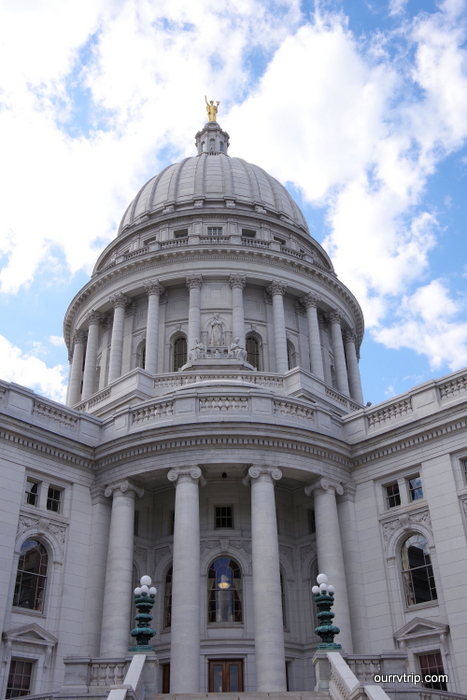 You're looking at the biggest dome in the US. It looks very impressive!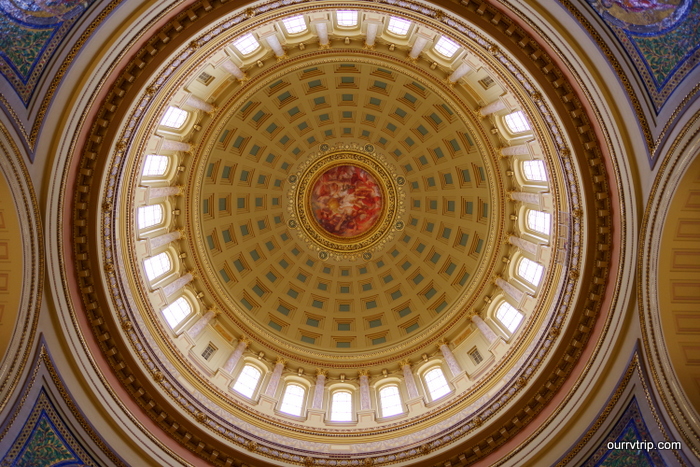 The inside of the dome was pretty…and big! Very big!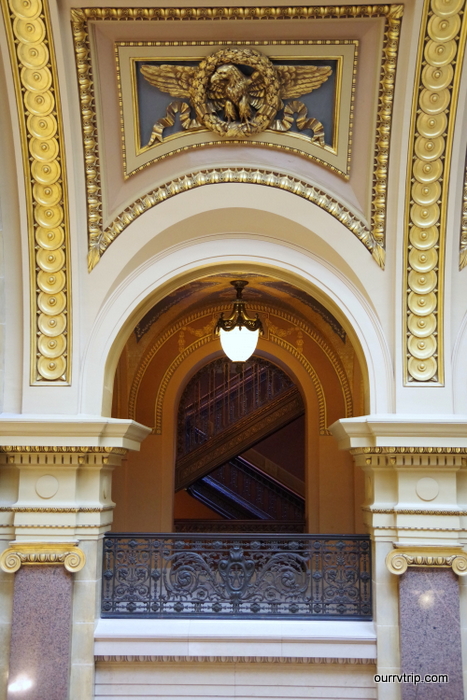 There were definitely some neat things about the Wisconsin SCB that stick out to me. Y'all know I love a good staircase…and I loved the way you could see the staircase through the arch in the pic above.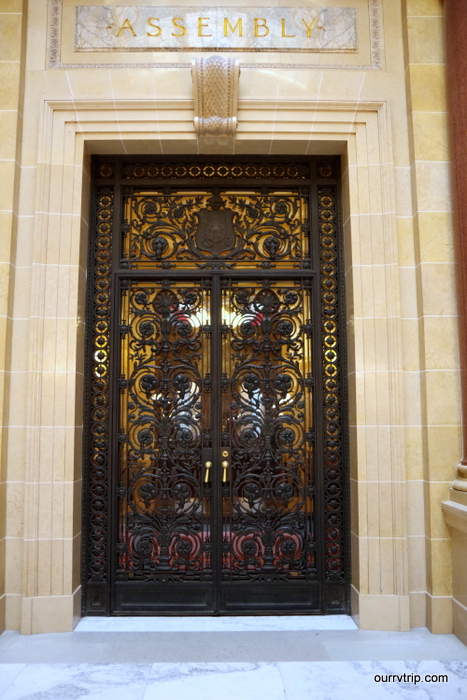 There was a set of these doors for the House and Senate Chambers. I love the look of the black iron over the glass.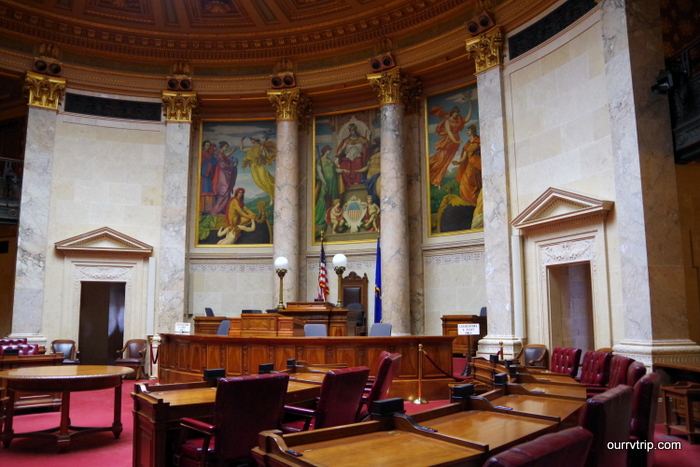 Both of the House and Senate Chambers were just ok for us. Don't get me wrong…they were nice, but we wouldn't put them near the top of our list.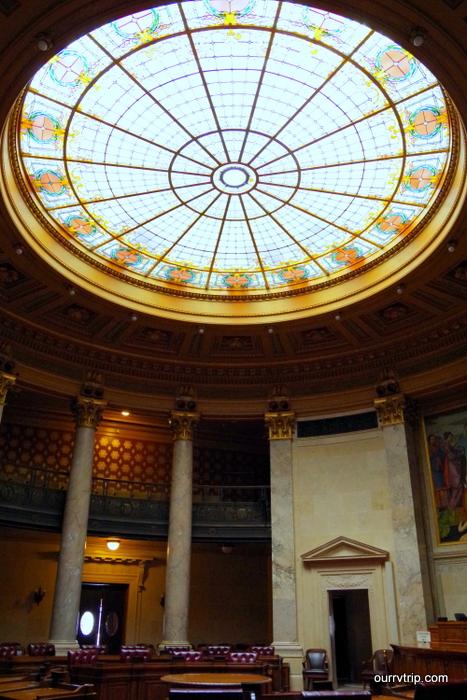 Each of the Chambers had a stained glass dome. Neither one of them was very ornate, but they let in some great natural light.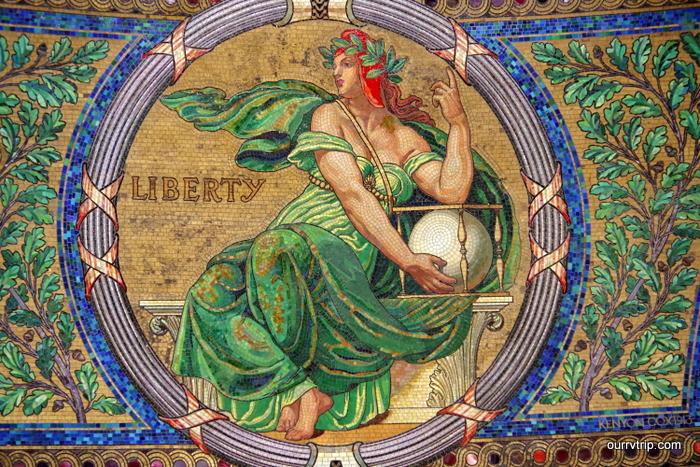 We were very impressed with the huge mosaics! They were very well done.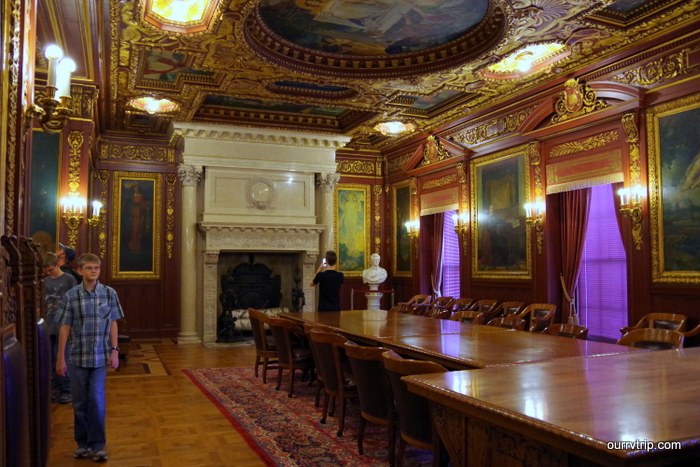 The Governor's Reception Room looked like it belonged in one of the Newport Mansions. Lots of gold paint. Lots of frescoes. Definitely Newport Mansion worthy.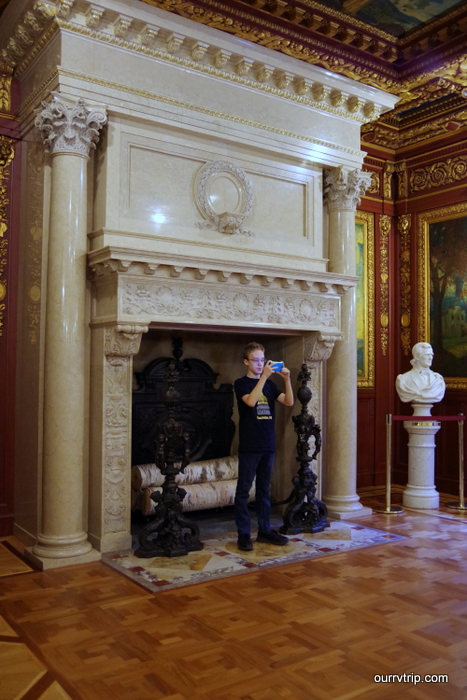 Check out the size of that fireplace. Huge!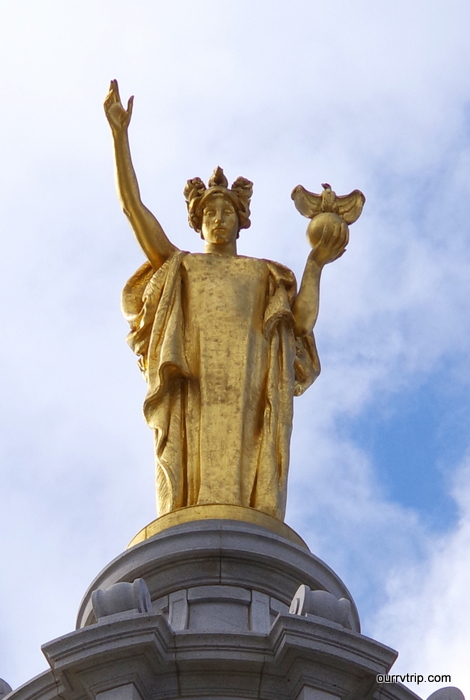 Wisconsin is the Badger State. They love their badgers! Can you see the badger on the statue that sits atop the Wisconsin SCB dome?
I don't know, Guys…we talked about it and none of us would put the Wisconsin SCB in our top 15. Maybe we built it up in our minds because we'd heard from so many other people how wonderful it was? Madison is a very neat town. We really enjoyed the square around the SCB. One of the days we went, there was a farmer's market so they blocked off traffic to the square. We walked around looking at all the fruits, veggies, and artisan foods, but couldn't buy any because we had plans and an hour drive to get back to the RV.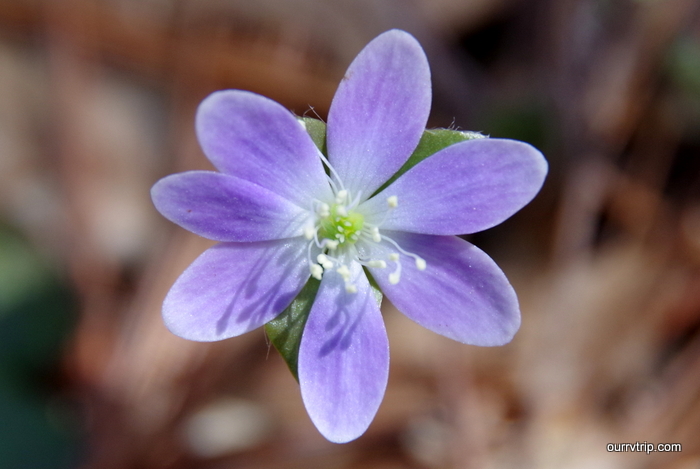 I did find a couple of pretties!!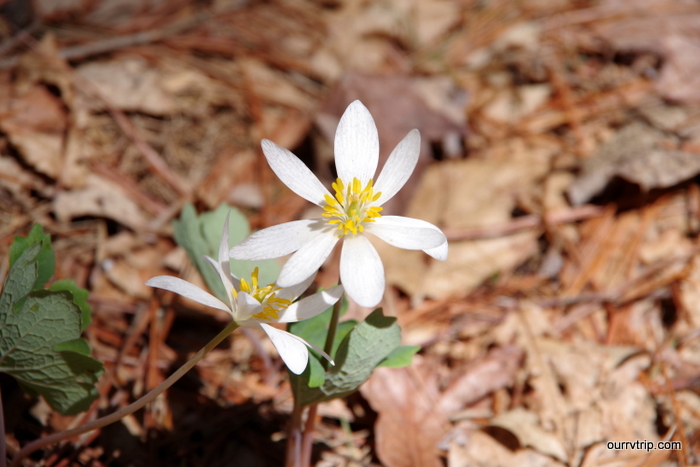 We spent the last two weeks of April in the Baraboo area of Wisconsin, so Spring was starting to show herself. Most of the pretties were just beginning to wake up.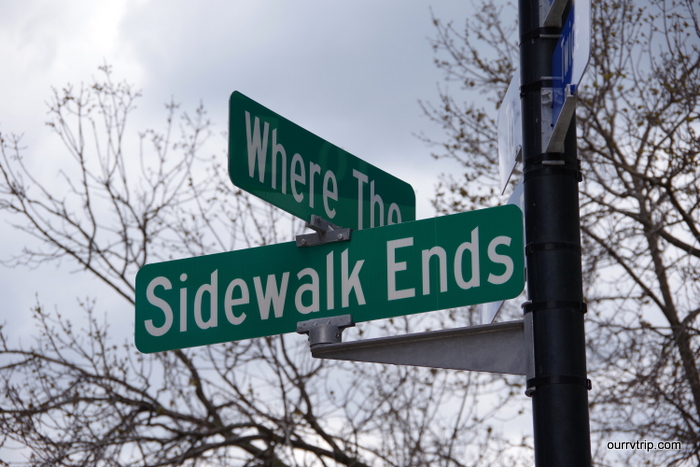 "There is a place where the sidewalk ends and before the street begins, and there the grass grows soft and white, and there the sun burns crimson bright…" I found these street signs in Madison and couldn't resist snapping a picture of them. I've loved the poem by Shel Silverstein ever since Mrs. Havely read it to my fifth grade class. If you're going to Wisconsin, go find the places "before the street begins". Those are, in my opinion, the best parts of Wisconsin. And the cheese. The cheese was pretty great too.
See y'all down the road!
#minieasternloop2017