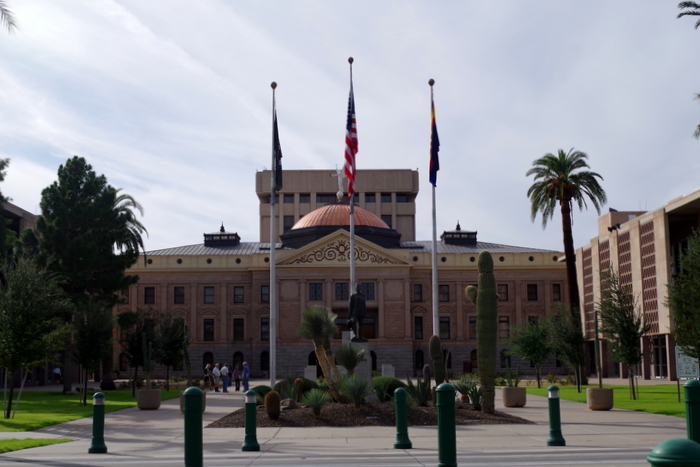 We've been in Arizona for about a month and we finally made it to the State Capitol Building! We don't add the state sticker to our map until we've been to the Capitol Building, so we'd been looking forward to Phoenix.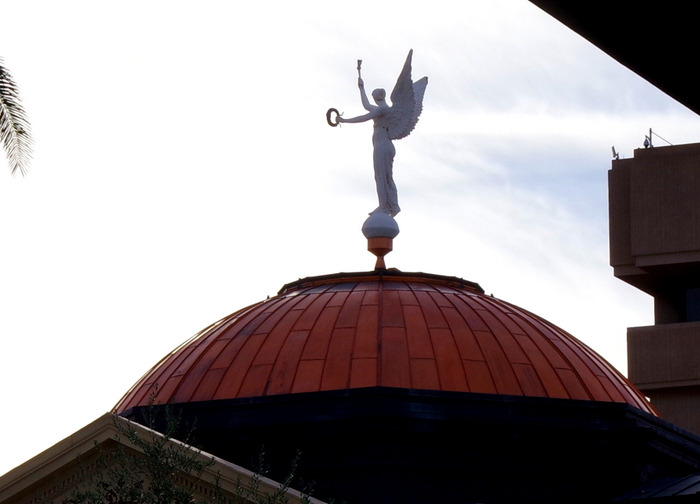 See the pretty statue on top of the copper dome? It moves! We thought that was a nice touch. I've decided the Capitol Campus in Phoenix is my favorite so far.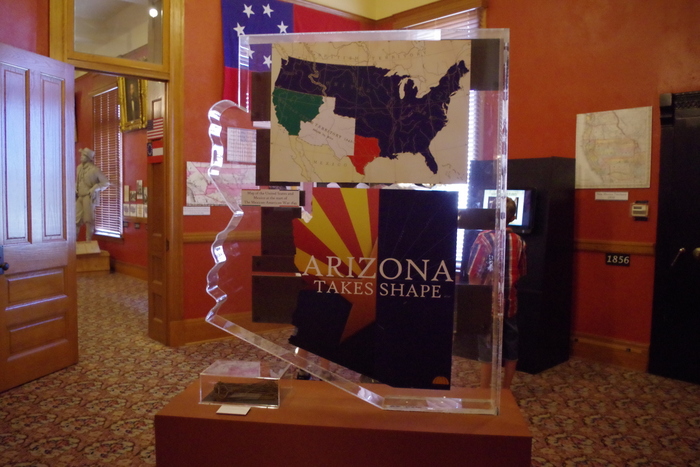 It's not my favorite because of the Capitol Building it's self…although the fact that the original section of the Capitol Building has been made in to a wonderful museum, definitely helped put this Campus on the top of my list. The building isn't the prettiest, the architecture isn't the most interesting, but the museum was brilliant!
We got a look at what life was like in the State Capitol Building in the early years.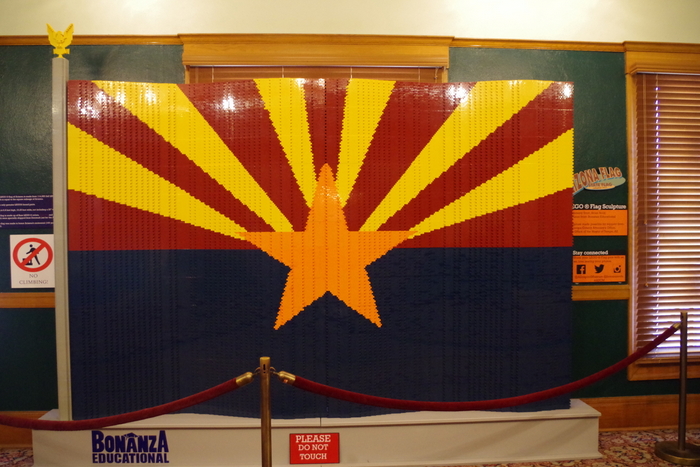 And, we got to see the state flag made from Legos! How cool is that?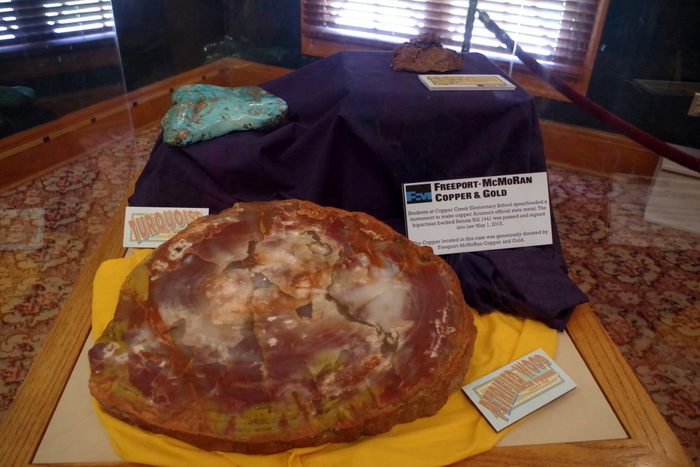 We found examples of all the state symbols.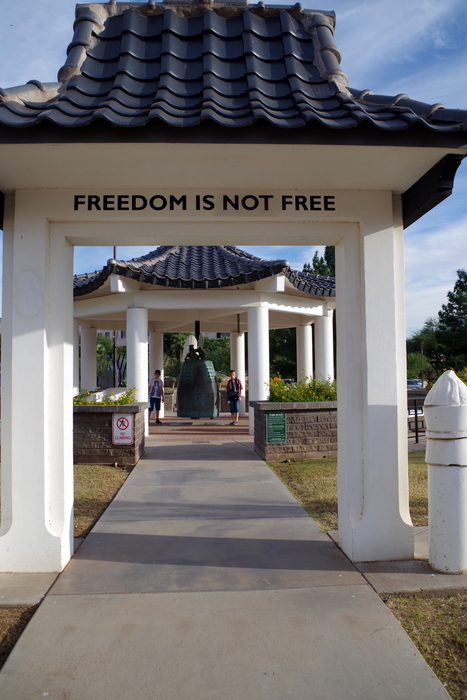 The rest of the campus was very lovely with several memorials dedicated to the wars.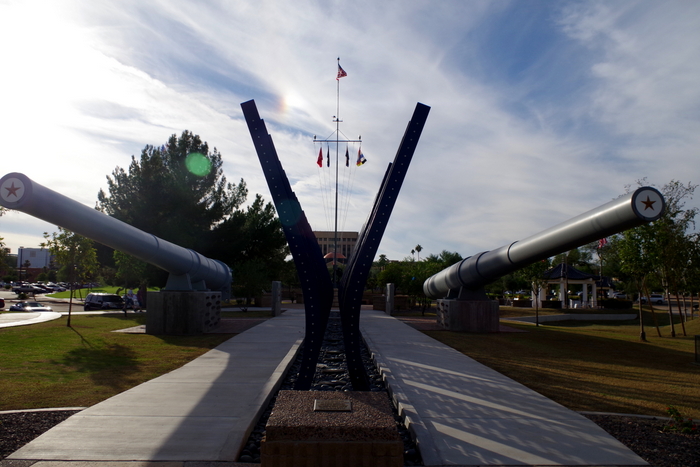 We spent a couple of hours perusing through the museum and the grounds.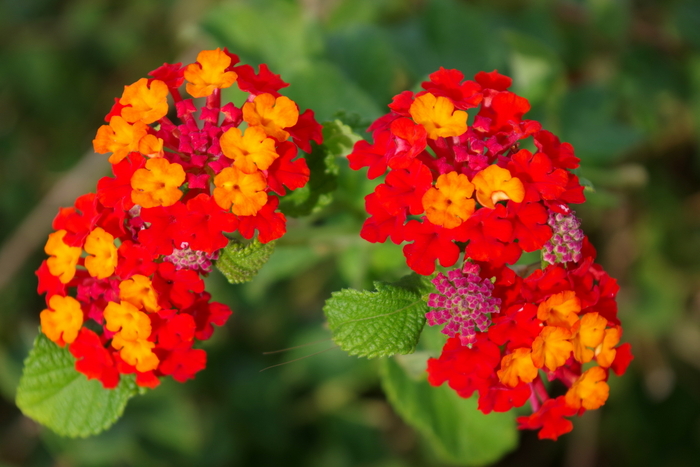 And, of course, there were the flowers!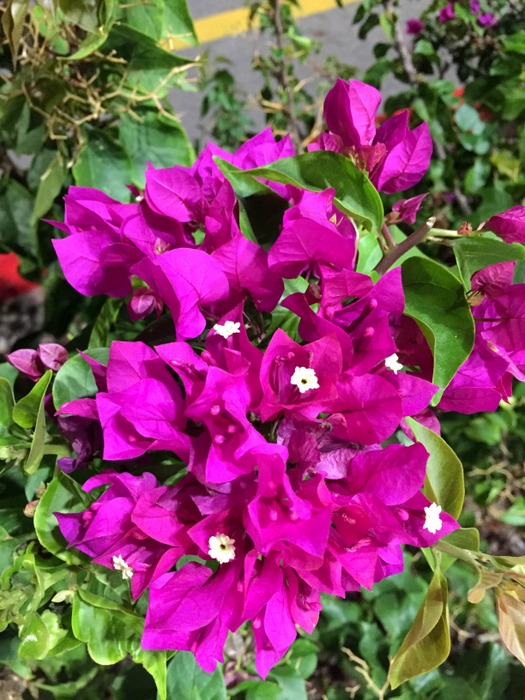 These pink ones were everywhere.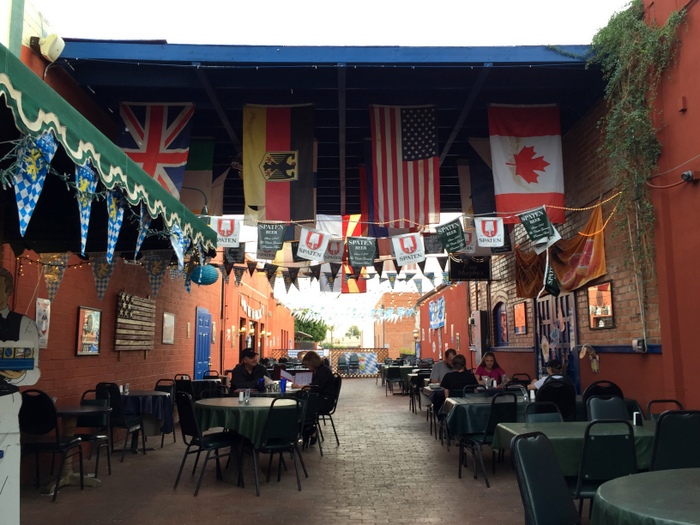 We ended up eating dinner that night at a German place called Haus Murphey's.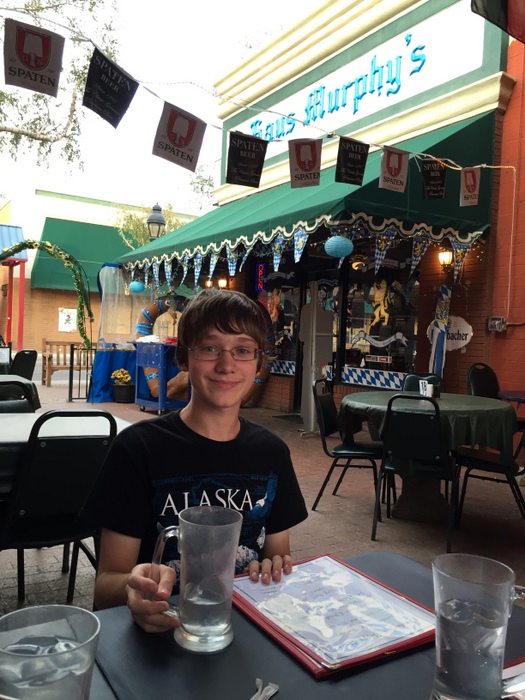 The weather was perfect for eating outside.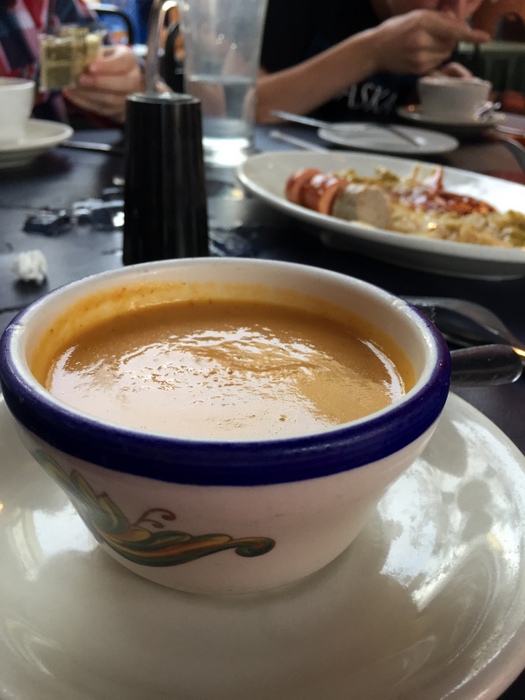 I knew it was going to be a wonderful meal when it started off with creamed pumpkin soup that even Littlest, who doesn't like soup, loved.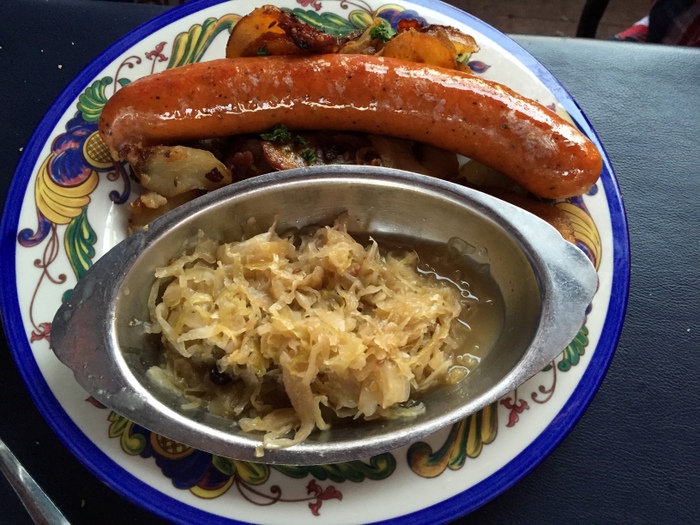 The meals came and we all made appreciative noises as each plate was presented.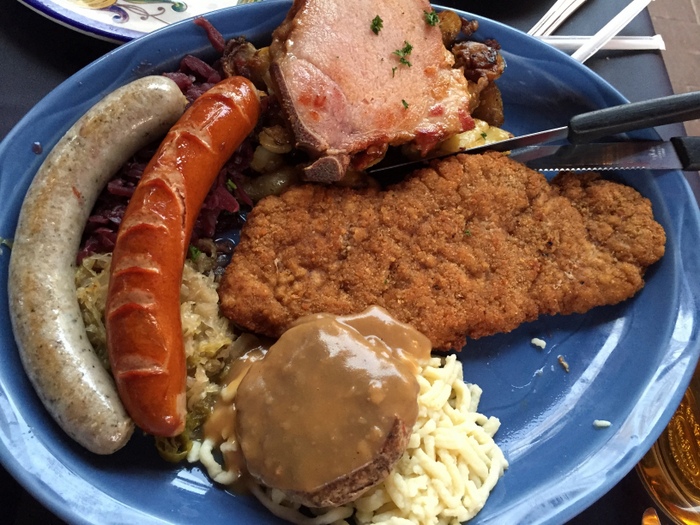 Everything we had was amazing and best of all, there was enough leftovers for everyone to have lunch the next day! Score!!
We've put Haus Murphey's on our list of places to visit again!
See y'all on the road!