Hey Guys!!
We spent three weeks back in our old stomping grounds. It was really weird being in familiar surroundings after a year of moving to a new city every week or two. Why did we go back to the Houston area when our 50 state exploration isn't done? We have friends in the area to visit. It's hard to find good friends, but we've found some of the best and we like to chat with them face-to-face at least once a year. We also still have yearly check-ups. I know, I know…we could just find a doctor wherever we might be, but you see…we really like our Doctors. Our Doctor Team is top-notch, super friendly, and they just get us. They understand and support our need to be nomads.
We've called the Houston area home for over eight years. You'd think we'd done everything touristy there is to do in the area. But, no. It's a huge area with plenty to offer.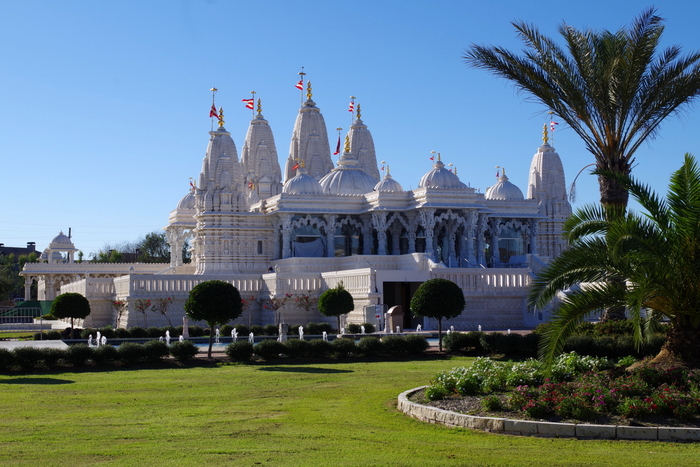 We spent a couple of hours at the BAPS Shri Swaminarayan Mandir.  The Mandir is a Hindu place of worship, so if you're interested in going please read up on their customs and beliefs beforehand. I've never been to a place like this. It's absolutely gorgeous! We were wandering around inside and one of the volunteers offered to give us a tour. I'm so glad he did. I mean, the Mandir is beautifully crafted, but until you learn the details you can't really appreciate what you're looking at.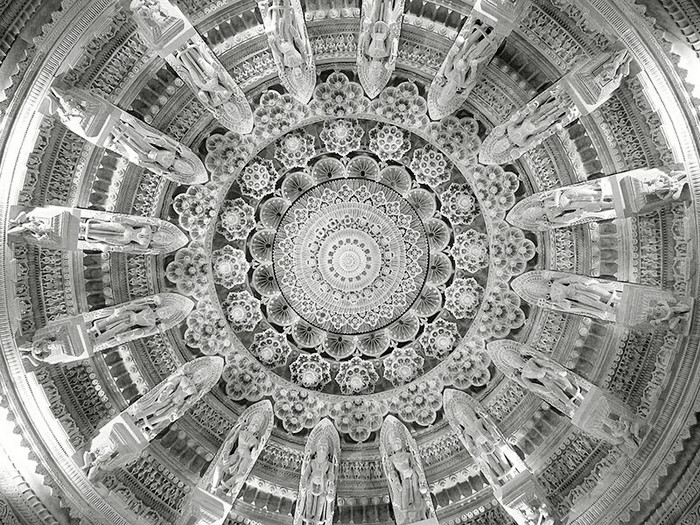 Since the Mandir is a place of worship, photos of the inside aren't allowed. They gave me permission to use the photos from their website. The photo above is of the main dome. What you're looking at is intricately hand carved Turkish limestone. It was so hard not to take pictures of this place. Everywhere you look it's fantastically detailed art.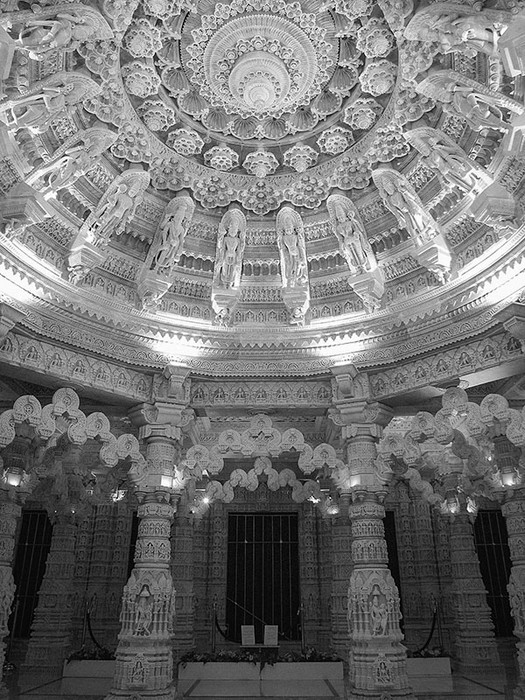 This is a different shot of the same dome. There are over 33,000 pieces of Italian marble and Turkish limestone that make up the Mandir. Every piece was hand carved, shipped to the Houston area and then assembled. It took volunteers eleven months to assemble the Mandir.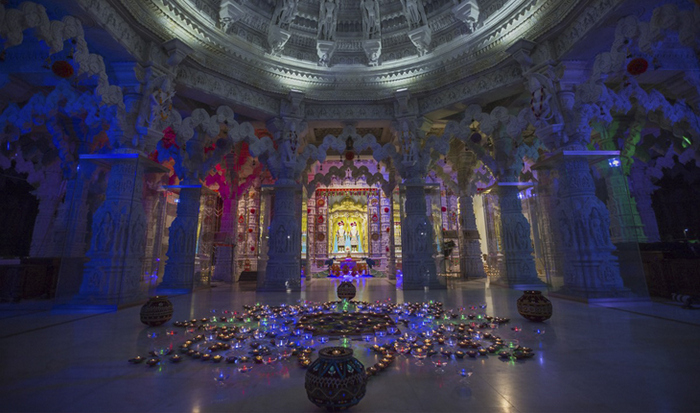 I would recommend visiting the Mandir to anyone going to the Houston area and not just because it's beautiful…but also because it's always good to expand your knowledge of other cultures and beliefs. You can find more information about the Houston Mandir here.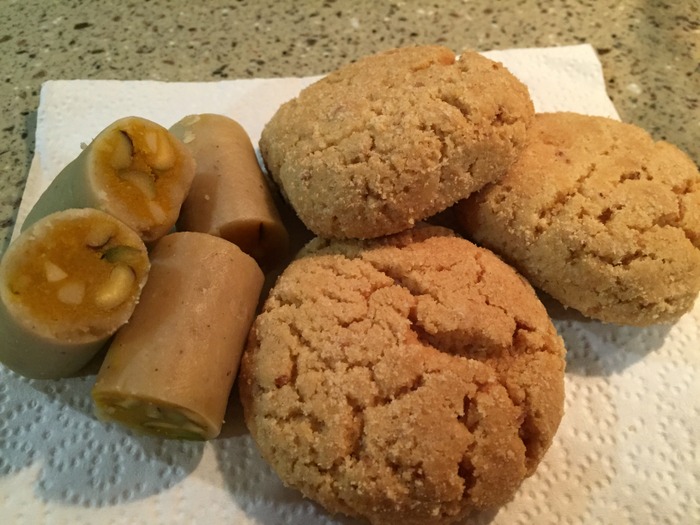 There's a gift and book shop on the grounds of the Mandir…they have cookies… We got the Badam Pista Cookies and the Kadju Rolls. Next year we're going back for more.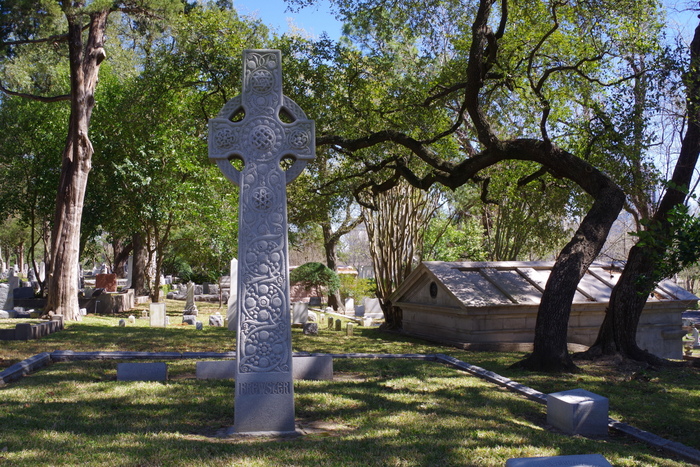 We also went to see the Glenwood Cemetery. Is it weird we went to a cemetery where we don't know anyone that's buried there? Cemetery's have always kind of fascinated me. All the different grave markers…like the one in the photo above. How cool is that one? This cemetery was probably the biggest, fanciest cemetery I've ever been to. Some of the biggest names in Houston can be found here.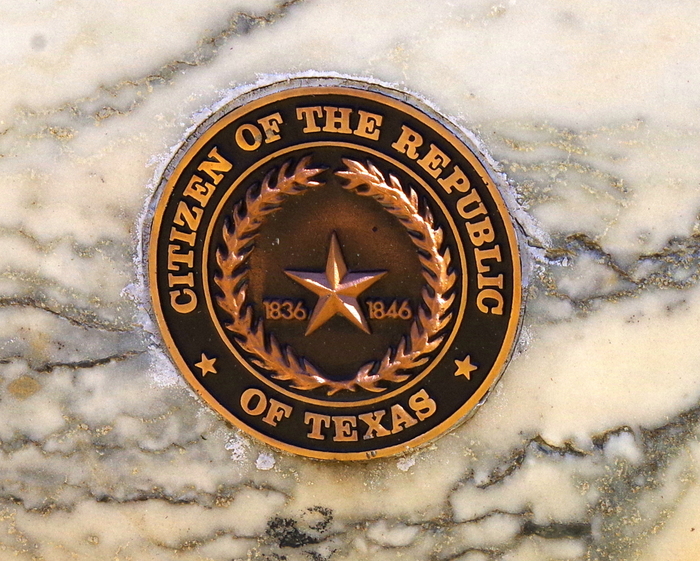 While we were looking around we kept noticing these emblems on certain tombstones. We found a couple of others too, but this is the one we saw the most. This emblem is uniquely Texas since Texas is the only state to have ever been it's own country.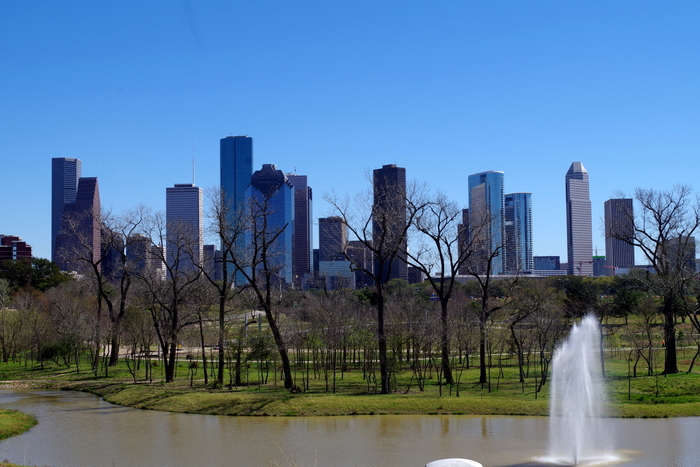 There was also a really nice view of one of Houston's skylines.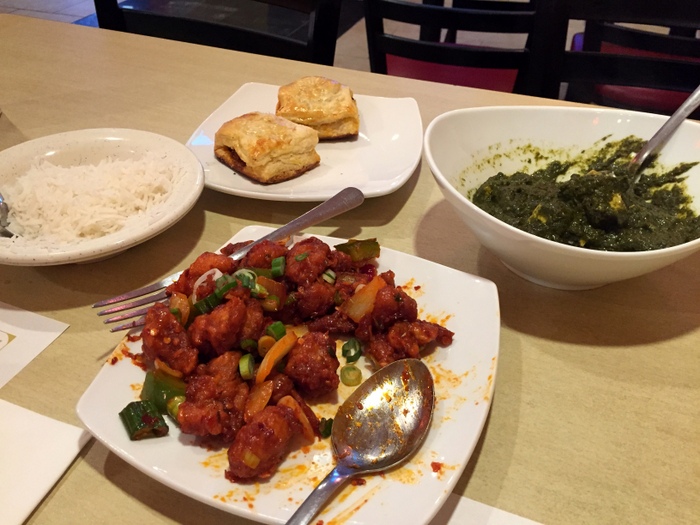 We got in as much Indian food as possible. We've got to figure out how to make these dishes. Indian food is probably our favorite kind of food and it's super hard to find.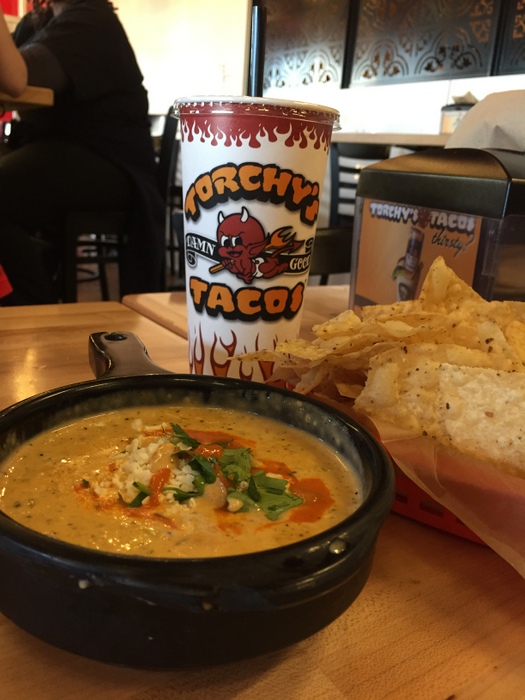 Yep, we spent the entire three weeks eating at our favorites. Torchy's Tacos is at the top of our list for cheese dip and tacos…and soda. They have Maine Root Soda on tap there. It's glorious… We met some of our friends here and had a great night of catching up. *waves at friend*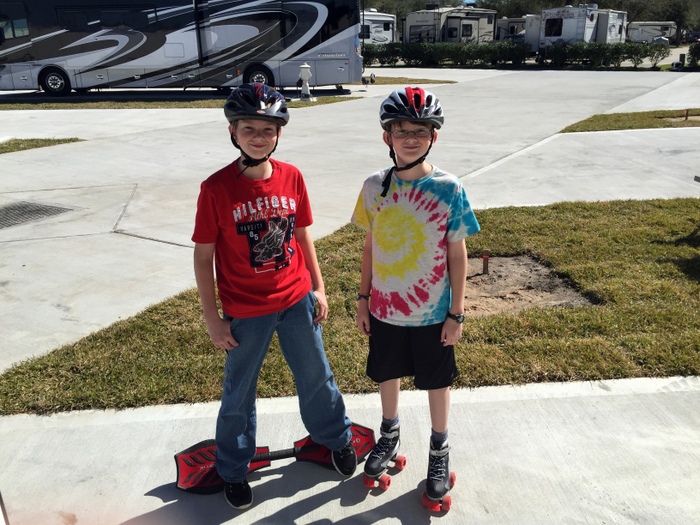 Littlest and The Dude took advantage of the smooth pavement in the RV park we stayed at to do some rip sticking and roller skating.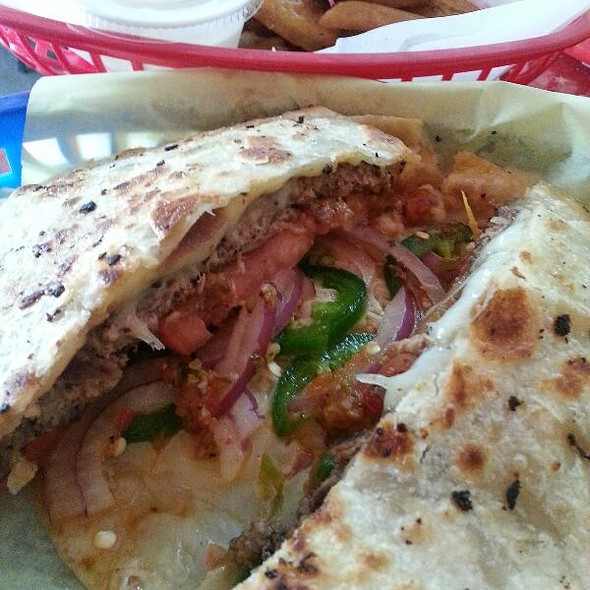 I had a foodie first. What you're looking at is the Fajita Burger from Lankford Grocery. It was sooooo good!! And the prices were unbelievable. The five of us all got huge burgers, fries, tots, and drinks for less that $50. If you go make sure to try the Tex Mix! The Tex Mix is a mix of jalapeno strips and onions battered and fried!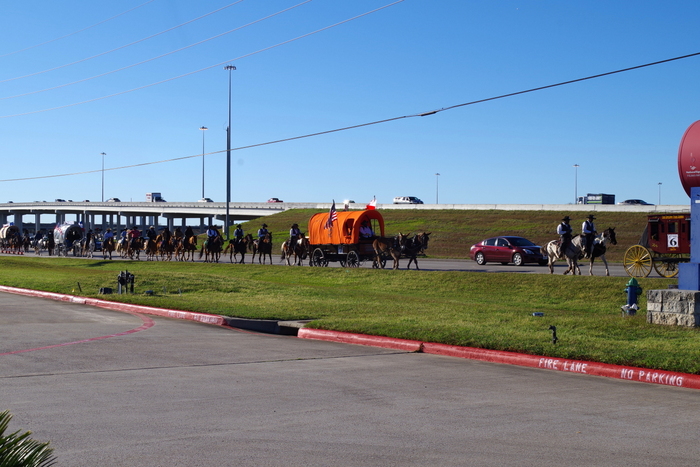 We were in town for the start of the Houston Rodeo. The horses and carts went right by our RV park. You know you're in Texas when you've got a wagon train going down a major highway.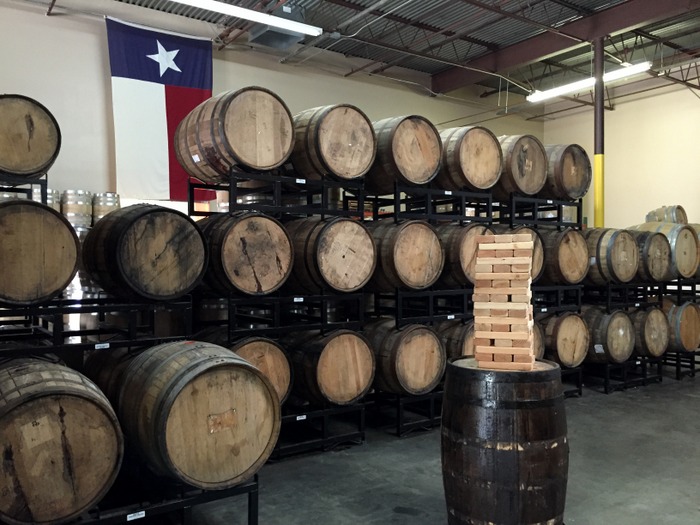 Something we like to do in each state is go to a distillery. We went to the Yellow Rose with a couple of friends one afternoon. I always enjoy hearing the stories about why and how each distillery is started. Everyone has a different specialty they do. And, you get the chance (at some distilleries) to try/buy items that they don't sell anywhere else. We've found most distilleries are family friendly. Yellow Rose even has some games for the kids to play. Notice the huge Jenga blocks in the photo above?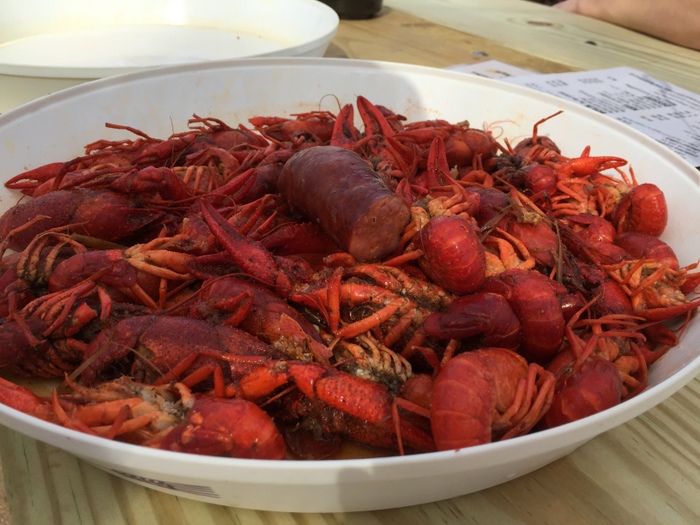 Spring in Houston means crayfish! After the Yellow Rose, our friends took us to a place in their neighborhood called The Boot where crayfish is the thing to get. I'm not a huge crayfish fan so I ended up with a shrimp po'boy that was really good!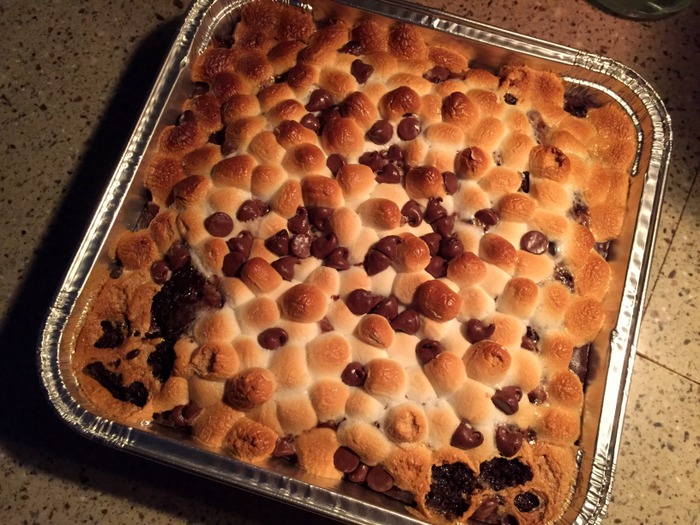 Y'all know I'm a baker. One afternoon while we were watching movies I whipped up a batch of S'mores brownies! They were super easy and really tasty!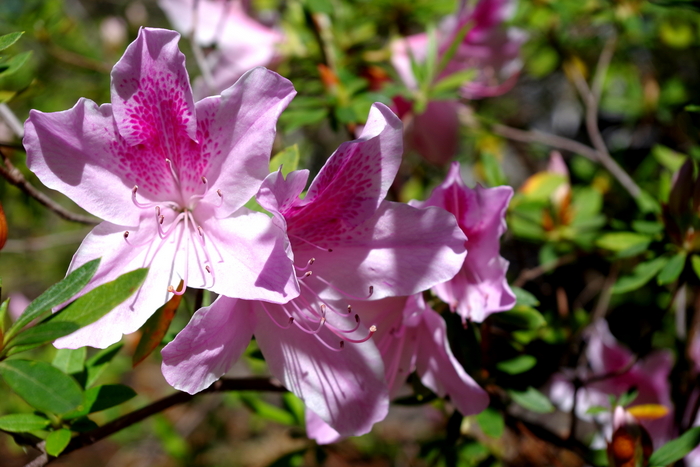 I couldn't leave out the flowers.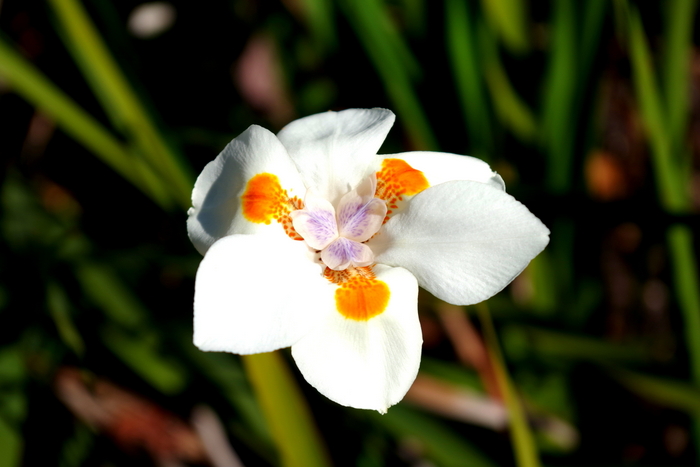 It was so nice seeing some more flowers around. Gotta love February in Houston!!
See y'all down the road!!