Hey Guys!! We managed to sneak in four National Park Units during our 16 week travel hiatus! One of them, Homestead, I've already posted about. I'm going to try and squeeze both of the battlefields into one post. We'll see how it goes.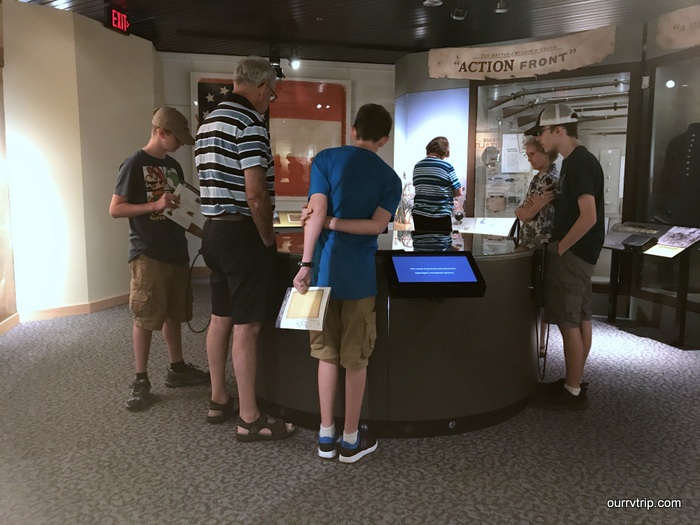 I've confessed to y'all before that when we started this nomadic lifestyle, I didn't plan any battlefields at all. I wasn't interested in walking around a big field that so many people had died in, but then we toured our first battlefield. Little Bighorn Battlefield was…eye opening. It was also during this visit that we all realized how important it is to go to these battlefields. To learn, to see, to remember. The boys learn more history in one day at a battlefield than they do in a week of history lessons. They retain the information. They get to put a physical place with the stories. Needless to say…we visit every battlefield we can. It makes me sad to realize everything we would have missed if Jerl had never talked me into Little Bighorn.
The first of the two battlefields we visited was Wilson's Creek National Battlefield. We spent some time going through the museum and getting ourselves aquinted with the overall view of what happened at Wilson's' Creek before we set off on the auto tour.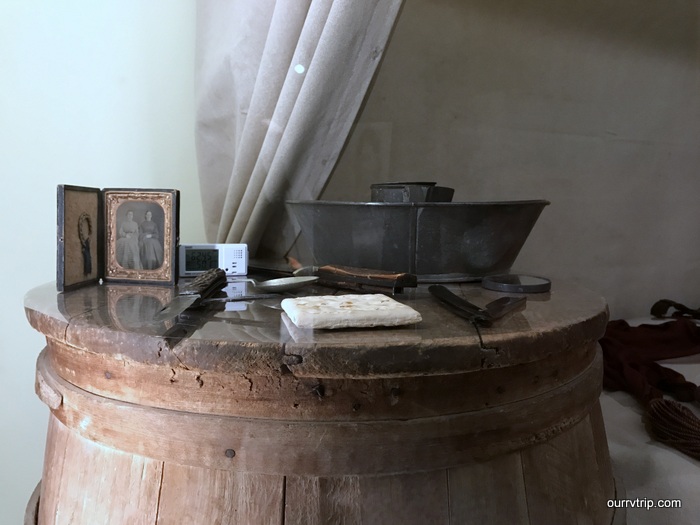 I feel like you can get a better idea of what the soldiers lives were like and who they really were when the National Park Service has displays like the one above set up with personal items.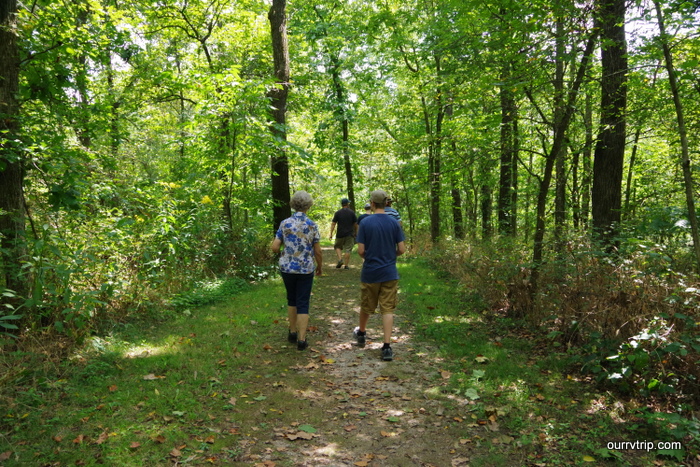 It's always nice when there are a few trails that lead you off the main auto tour road. We hiked this short one to see Wilson's Creek. The spot was kind of grown over, so I didn't get a good shot of the creek itself. We were impressed with the size of it though.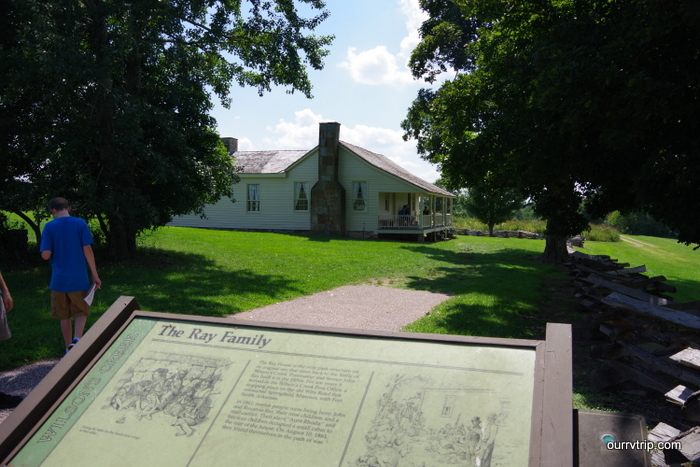 The Ray house was used as a Confederate field hospital during the battle,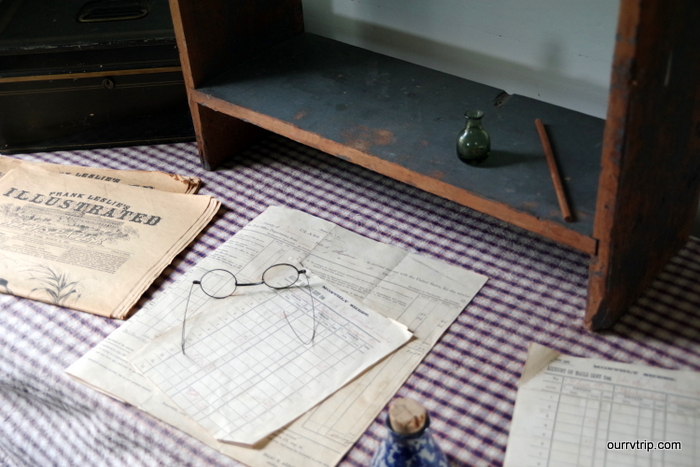 but was originally used as a post office since it was built along Wire Road. It was called Wire Road because of all of the telegraph lines that lined the road linking the nation.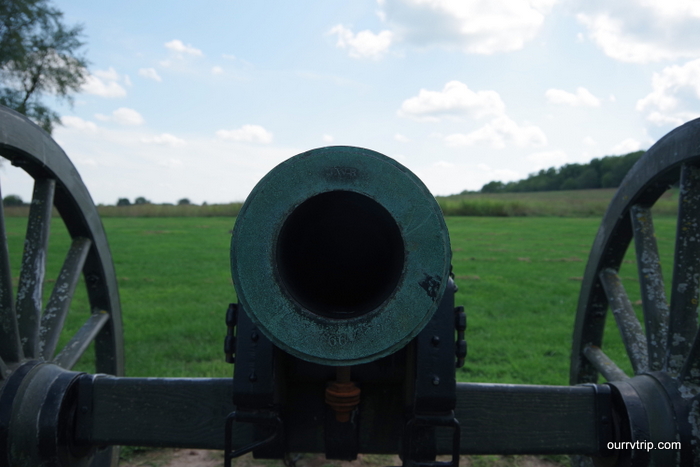 The battle at Wilson's Creek in 1861 was the first official battle of the Civil War to take place in Missouri.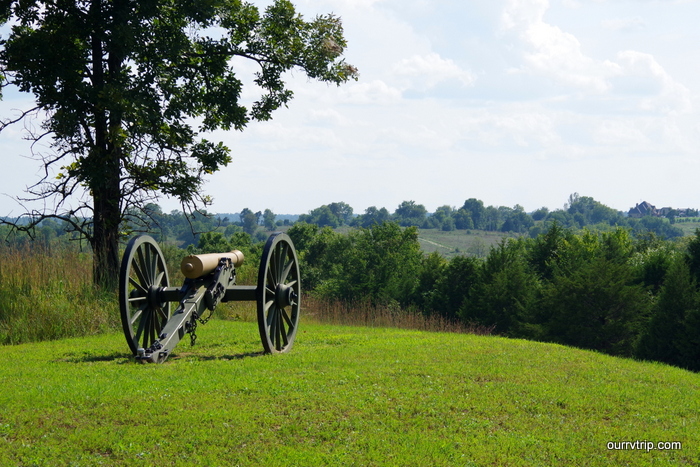 Missouri saw fighting for the next three and a half years as raiders destroyed anything military or civilian that might possibly aid the enemy.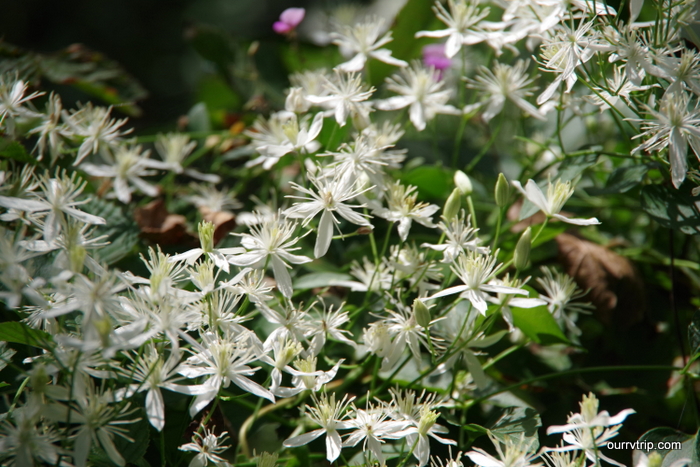 There were sooo many pretties at this battlefield,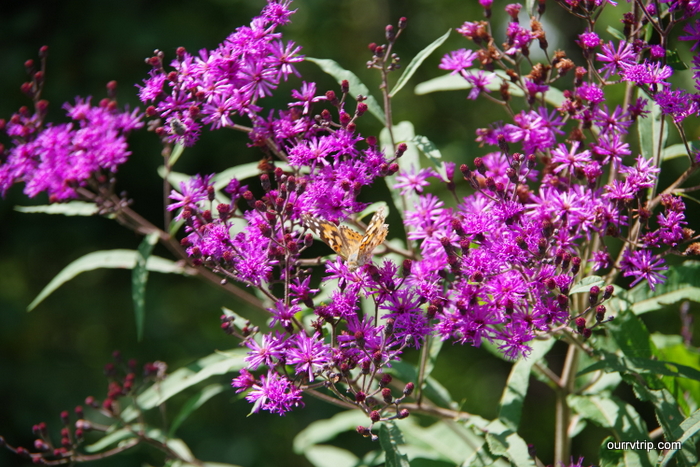 but in the interest of keeping this post semi-short I'll just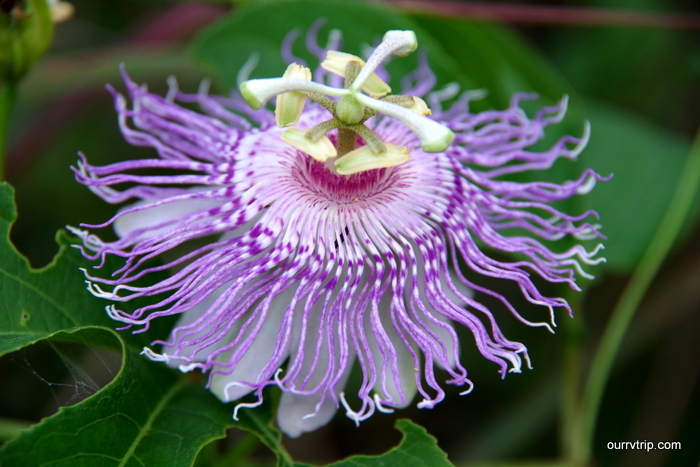 share these three. This last one is my favorite. I have no idea what it is, but I love the way it looks…and the purple color!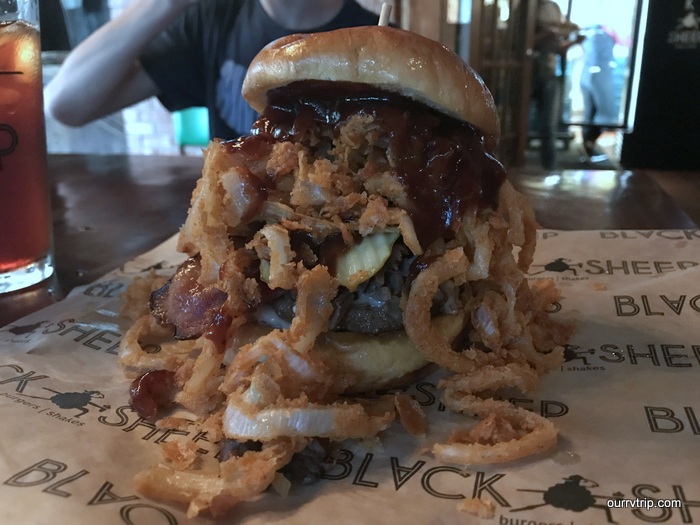 We ended the day with some grub. We went to the Black Sheep in Springfield and got one of the biggest burgers we've ever seen! It tasted as good as it looks!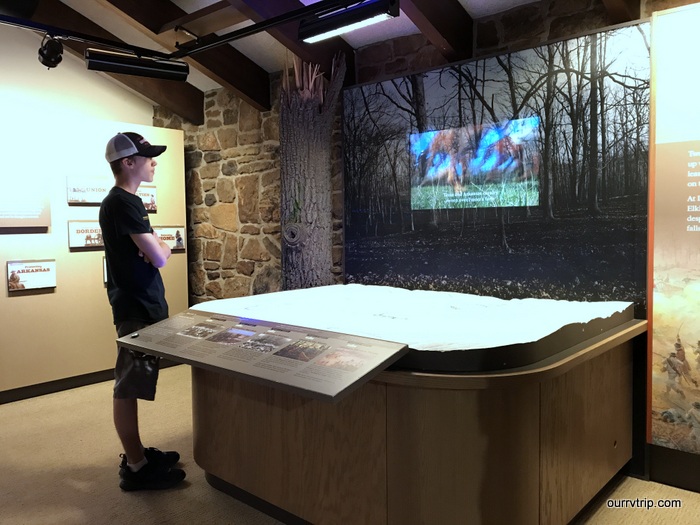 The second battlefield we visited was the Pea Ridge National Military Park in Arkansas.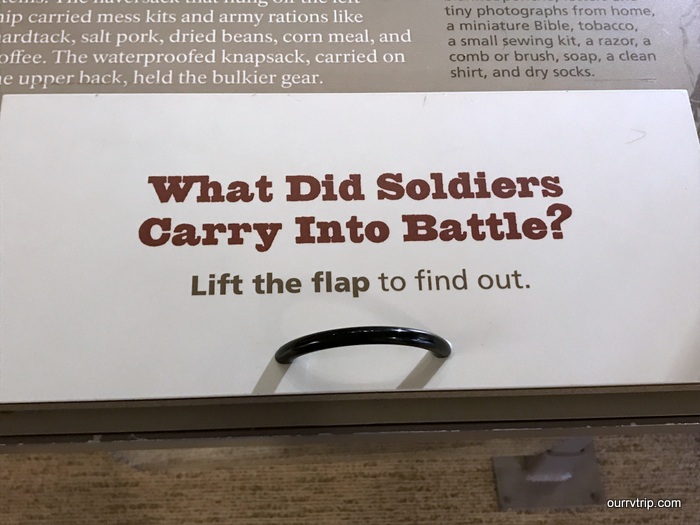 I love it when there are interactive displays! It keeps the kiddos more engaged and curious.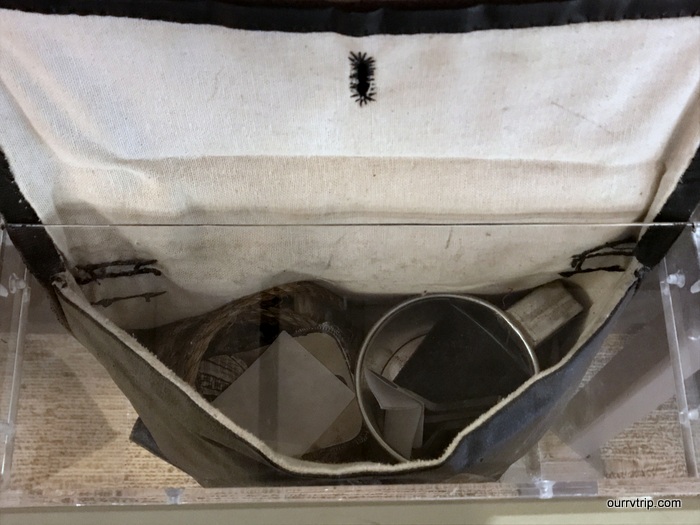 Are you wondering what the answer is to the question? What did soldiers carry into battle? Half of a two man tent, a miniature bible, a blanket, letters and photos from home, tobacco, a small sewing kit, and some personal hygiene stuff like a razor, brush, soap…and if they were lucky they might have a spare set of socks and a shirt. This, of course, would vary from soldier to soldier and what they could afford to bring with them from home.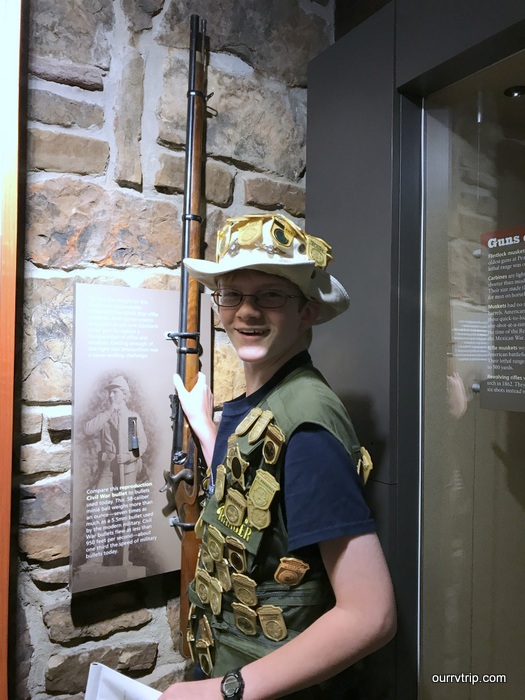 I can't tell you how many battlefields we've been to off the top of my head…quite a few. This was the first time we were able to hold one of the guns the soldiers carried. The guns were heavier than we thought.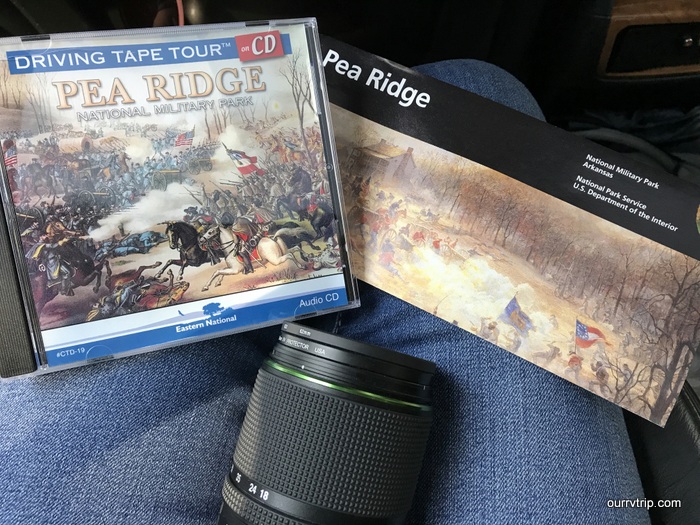 After we perused the museum, we set off to explore the battlefield armed with a map, the audio tour, and my trusty camera. We encourage y'all to purchase the audio tour any time it's available at a battlefield. It truly adds so much to the whole experience.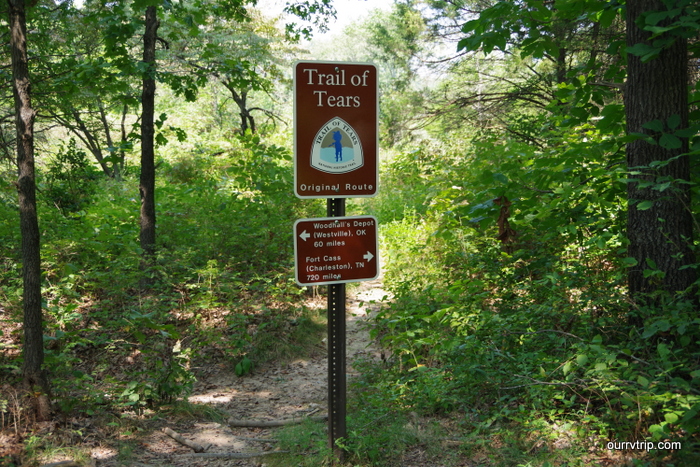 In all of our travels, we'd yet to actually set foot on the Trail of Tears. The boys have learned about it…we were close to it several times, but this was the first time to walk a part of Telegraph Road. Telegraph Road would later be renamed Wire Road.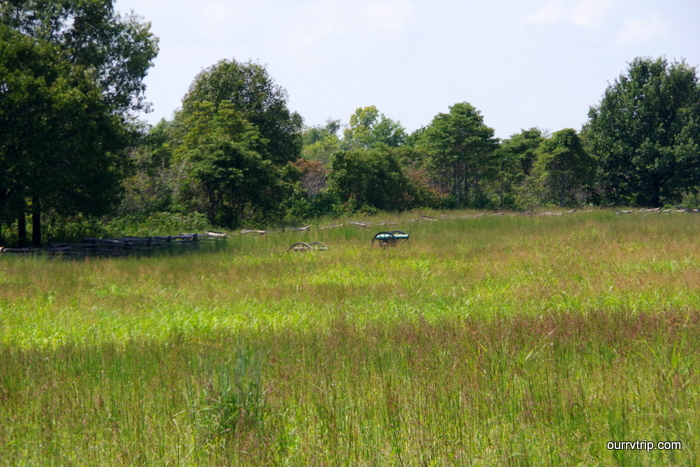 Pea Ridge was the battle that kept Missouri in the Union.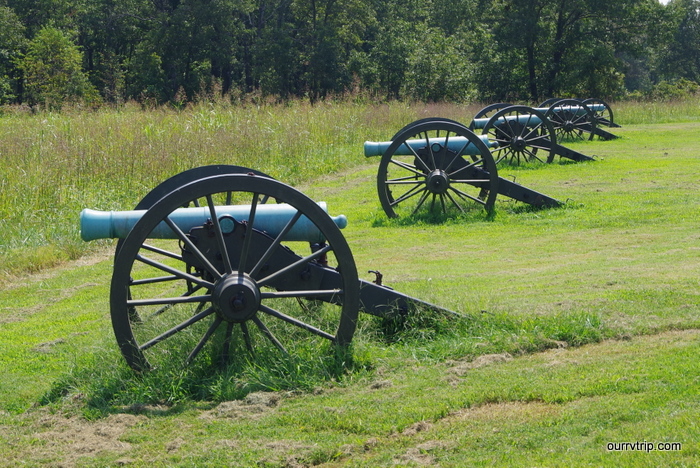 Each battlefield is different. Different landscape, different feel, different story.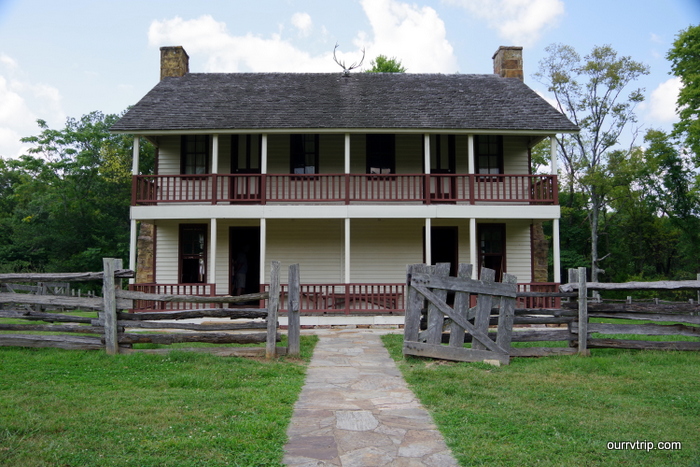 Elkhorn Tavern was used as a supply base for the Union until it was captured and held by the Confederate troops.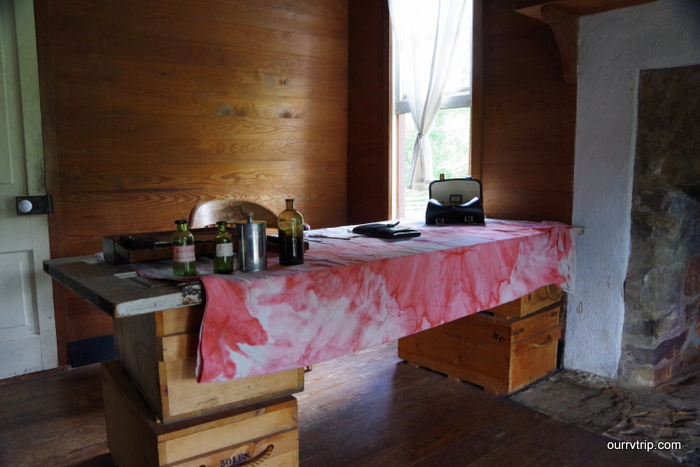 It ended up being a field hospital caring for both Union and Confederate wounded. The original tavern was burned in 1863 by Confederate guerrillas.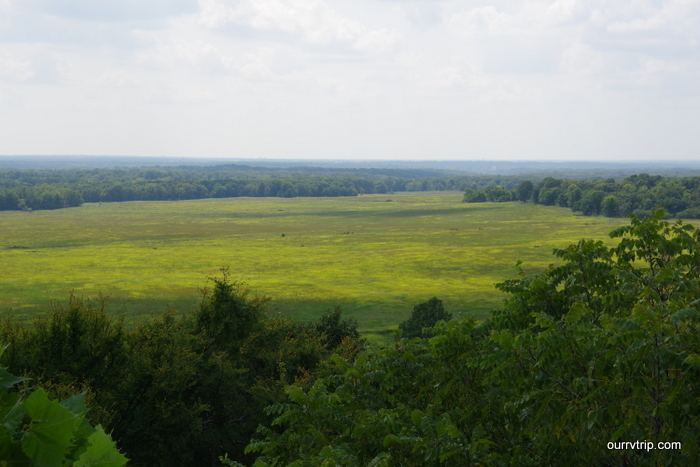 This field was the main battlefield at Pea Ridge. There are some traces of the trenches the soldiers dug. If you look very closely, you can see a cannon here and there. And if you listen hard enough…you might be able to hear the echos of the gun shots, the shouts of the men, and the canons going off.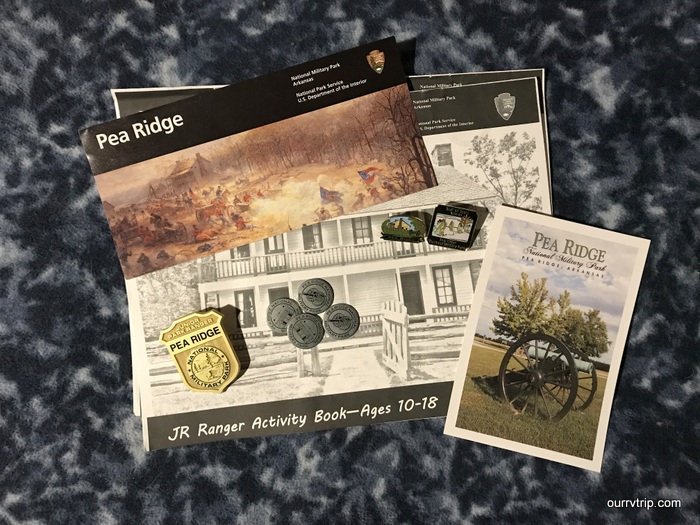 The boys learned some valuable history and earned another Junior Ranger badge at Pea Ridge National Military Park. It'll be our last battlefield for a while since we're heading west for the next year.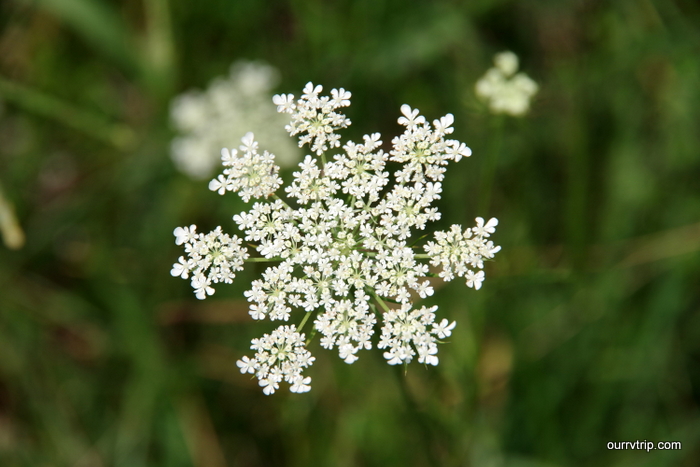 There weren't as many pretties at Pea Ridge, but I do love this one.
In the next post I'll finish up with the National Park Units we visited while on our travel hiatus! There's just one left, but I thought this post was long enough as it is. So, stay tuned!
See y'all down the road!