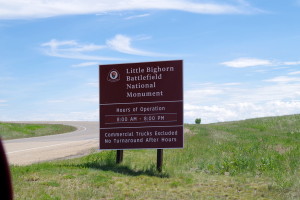 The Little Bighorn Battlefield was a lesson in history for the boys. The Rangers do a great job retelling the story of what happened and the museum has some amazing artifacts. We spent close to five hours here walking the trails, listening to a Ranger Talk and learning about Lt Col. George Custer's Last Stand.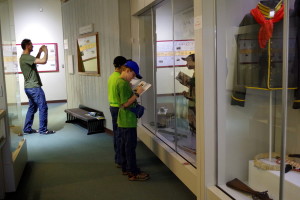 The museum was our first stop. The Little Boys didn't waist any time getting started on the Junior Ranger Field Guide.
We've all heard the story, but walking the paths while reading the descriptions at each tour stop really illustrates what happened here.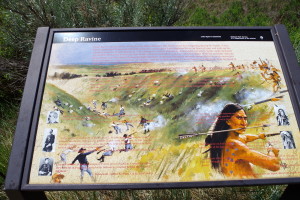 The Picture above shows what was at each stop on the driving tour.
This National Monument memorializes not only  Custer's last battle and the loss of hundreds of soldiers, but it also memorializes the Northern Plains Indian's fight to preserve their ancestral way of life.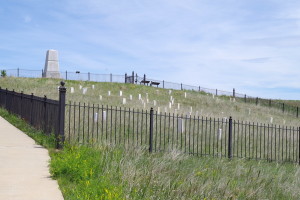 The picture above is Last Stand Hill. It's the final resting place of not only Custer, but nearly 40 other soldiers.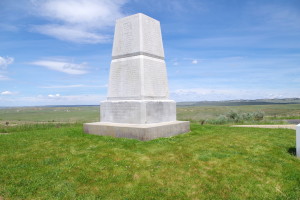 There's a memorial at the top of the hill dedicated to the hundreds of  soldiers who lost their life in the battle.
There's a headstone like this for every soldier who lost their life. They're placed where the soldier was found. They look like ghosts dotting the landscape.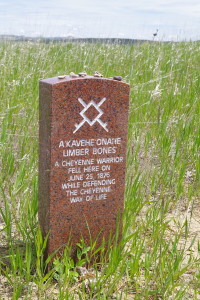 All of the Indians who lost their lives have headstones that are like this one. They too dot the landscape, but there aren't nearly as many…less than 100.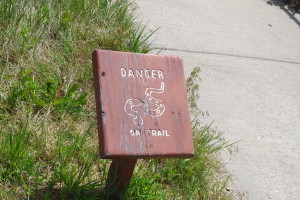 Several different signs reminded us that we're in rattlesnake country. The boys kept asking if each sound they heard was a rattlesnake.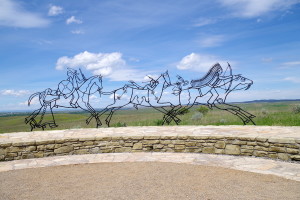 There is a wonderful Indian Memorial there as well.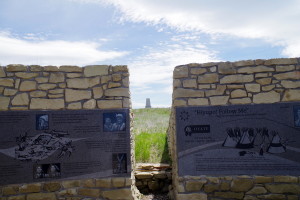 You can see the Soldier Memorial through a slit in the wall.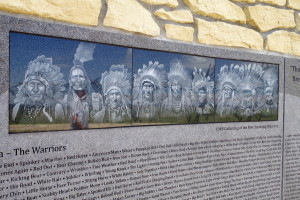 This is a picture of nine remaining Warriors that gathered together back in 1948.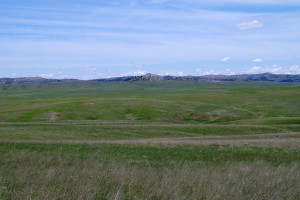 The battlefield looks so peaceful now. It's a beautiful area.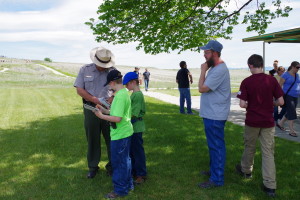 The Little Boys finishing up their Junior Ranger Field Guides. They're up to four badges now.
We all walked away with a better understanding of what really happened during the Battle of Little Bighorn.
See ya on the road!