Hey Guys!! This week we'll finish up the National Park Units we squeezed in during our 16 week travel hiatus. I've only got one more park to tell you about, so let's get going!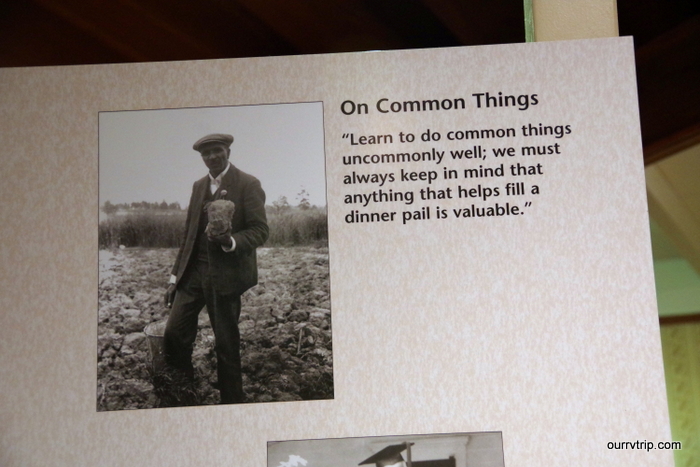 George Washington Carver was born a slave on the Carver farm around 1864. He and his mother were both kidnapped from the Carver farm. George was found and returned to the Carvers, but they never found his mother. He was orphaned and nearly dead from a bad case of whooping cough so he was excused from most of the daily chores. This extra time gave him the opportunity to explore and start learning about plants.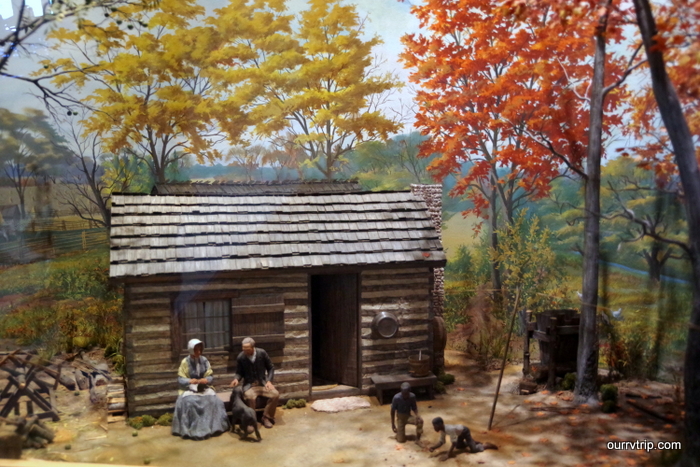 In the visitor center museum, you can learn all about George's life from his early explorations in the forest all the way to his teachings and findings as an adult.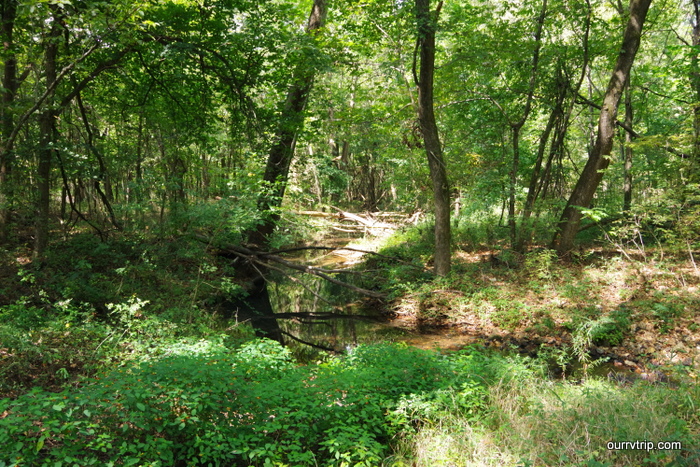 George Washington Carver had many accomplishments throughout his long life, but he's most notably linked to his discovery of 300 uses for peanuts.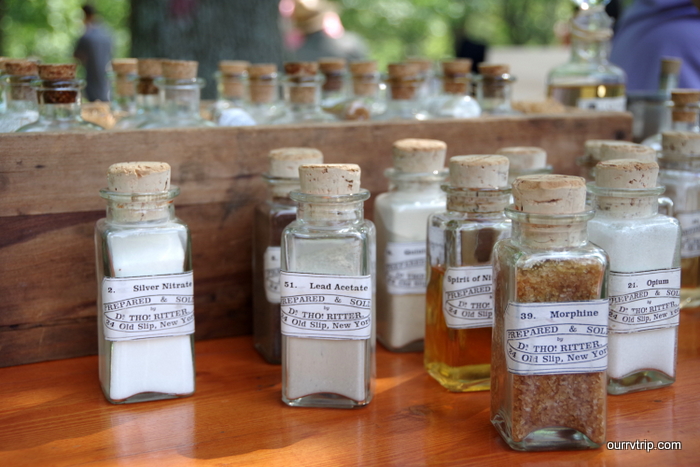 The day we went to GWCNM it happened to be Prairie Days where the park sets up all kinds of interactive displays to show what life used to be like on the prairie for early settlers. The picture above shows some of the medicines a field doctor during the Civil War might have had in his medical bag.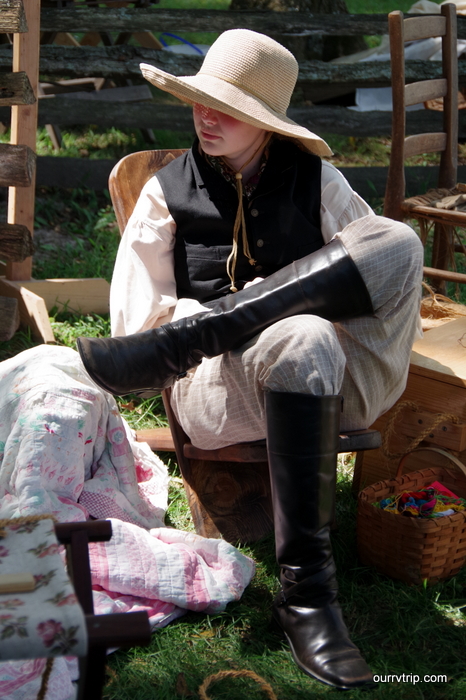 Volunteers (adults and children) came dressed in period appropriate garb to spend the day showing the public what it might have been like on a typical day during prairie life.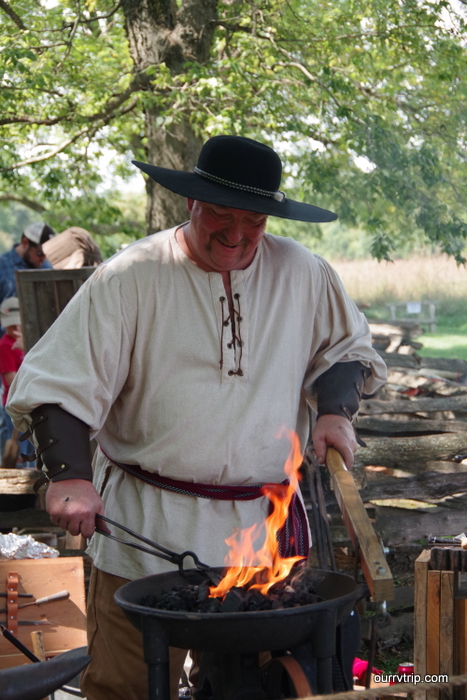 We walked around learning about the different skills needed to survive during the 1800s.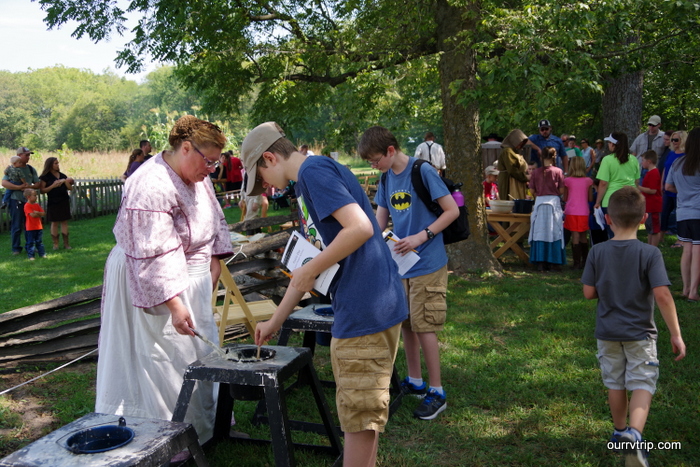 The boys learned how to make a candle.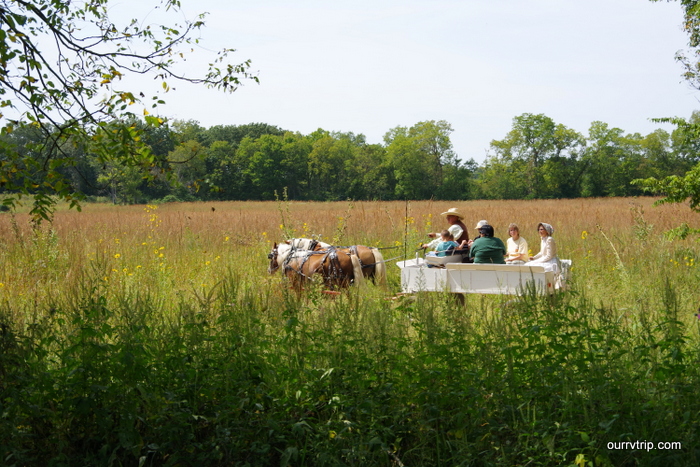 You could even take a wagon ride through the prairie! The bumps and bruises were free of charge.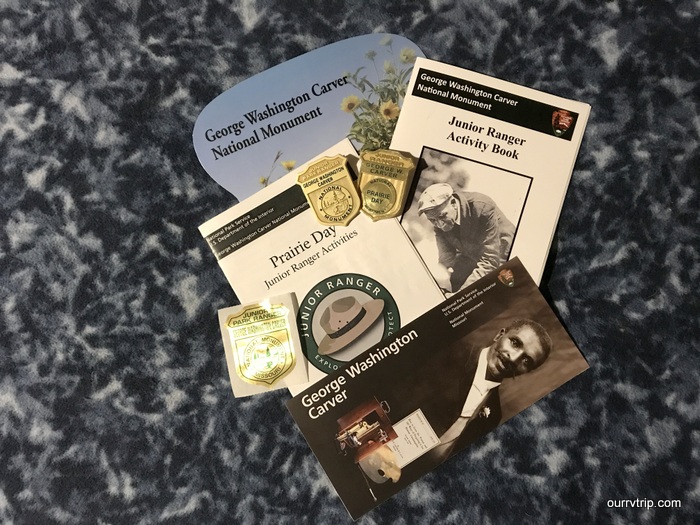 The boys earned two different badges at George Washington Carver National Monument! There was a special book and badge for completing ten Prairie Day activities.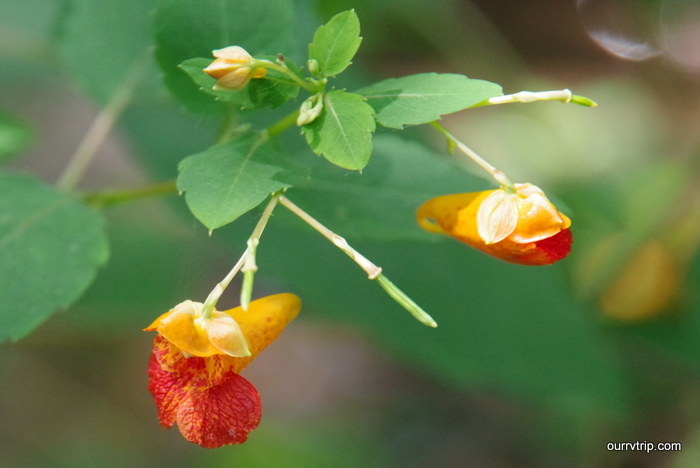 There were sooo many pretties out in the prairie! So…many!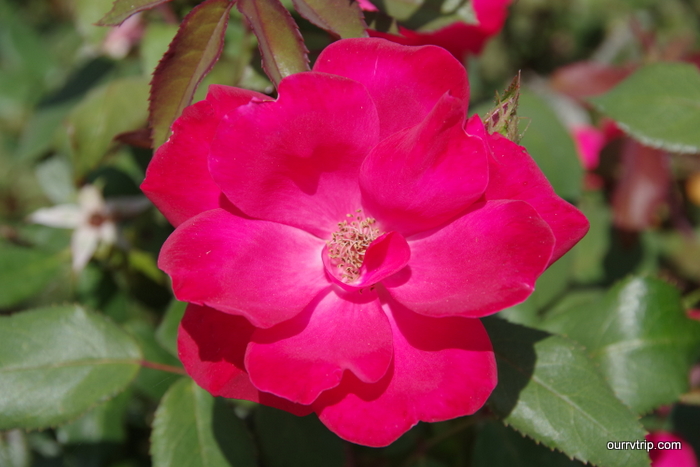 I only got pics of these two though. I didn't really want to go traipsing through the tall prairie grass to get pics…sorry guys. The itchy threat of ticks and chiggers out weigh my need to show you all the pretties.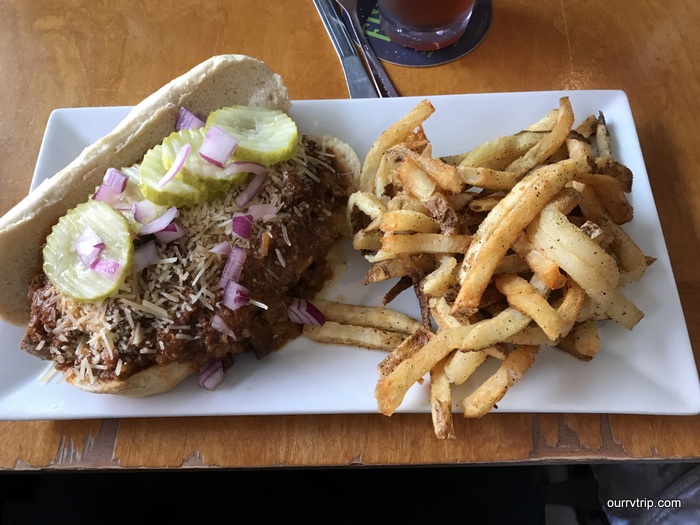 We ended our day with a trip to one of our favorite foodie places. Eagle Drive-In in Joplin! My (Jennie's) parents had never been before so we were able to show them one of our favorite places!
National Park Units are a huge part of our travels. I did an official count on the number of NPS Units we've visited during our travels. As I'm typing this…the count is 89! We loved getting to share the experience with my (Jennie's) parents during our hiatus!
The next post is the last post for our travel hiatus. It wasn't all fun and games, Guys! In the next post I'll tell y'all about the many projects we got done while we were driveway camping.
See y'all down the road!