We had the best time in Albuquerque!! I'll try not to make this post super long, but I'll warn you now, it is picture heavy and includes a couple of really short videos.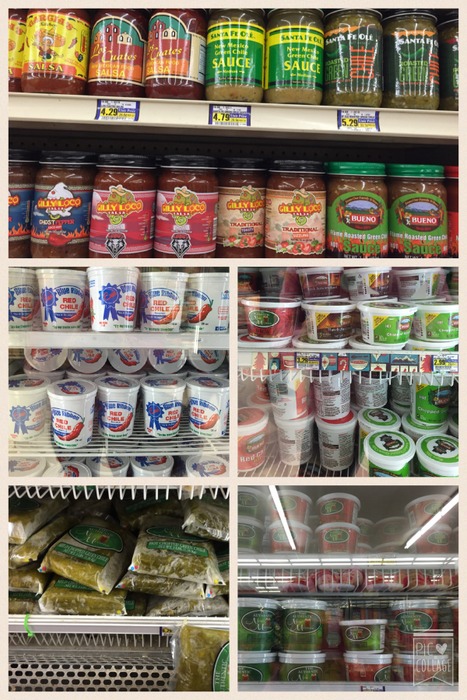 One of the most important things you'll need to know before visiting New Mexico is that they love their chilies. Every restaurant we went into (and we went into quite a few here) offered chili on everything. If you know us, you know that we consider ourselves pepper-bellies…lovers of all things spicy. New Mexicans are not playing around with the spice.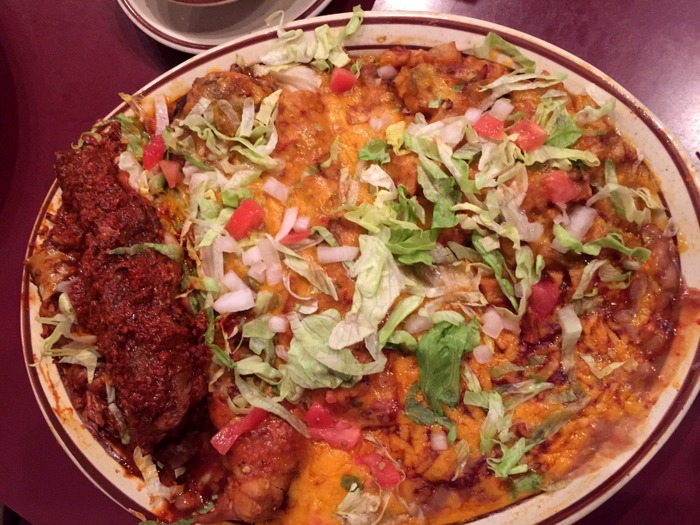 This is what New Mexican food looks like. Kind of like a big plate of goo. The first, and probably our favorite, restaurant in Albuquerque was Sadie's. The food was amazing and the spice was on point. We all walked out with numb lips and warm bellies.
If you're familiar with the show Breaking Bad, you might recognize the Twisters logo as that of Los Pollos Hermanos. We ended up eating at Twisters twice. Yep, it's fast food and yep, it's that good. I got the Indian Taco both times and was in carb bliss both times.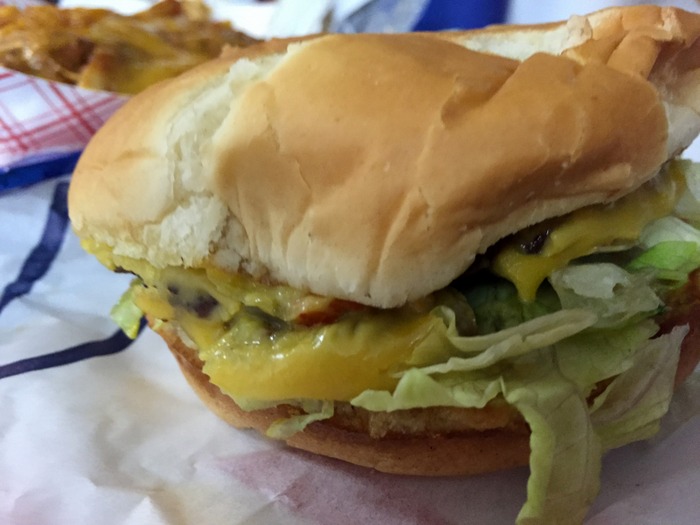 The burger doesn't really look like much. Sometimes looks can be deceiving though. Blake's Lottaburger has one of the best green chili cheeseburgers we've found so far in New Mexico. It's not fancy by any means, the menu is limited, and it's where all of the locals go.
Are you getting the idea that Albuquerque was a huge foodie town for us? We've been looking forward to all of the culinary treats this area has to offer. We also ate at a place called Little Anita's. It was on par with what we'd been getting…spicy, gooey, huge sopapillas, and super good. The other place we ate at is called Frontier. It was a bit of a let down. I think it's one of those places that if you grow up eating there it's amazing. Kind of like Taco Town for Carthaginians. It's not that the food at Frontier was bad, in fact it had some of the best tortillas and cinnamon rolls we've found in a long time…it's just that it wasn't up to the standard of the other places we'd been.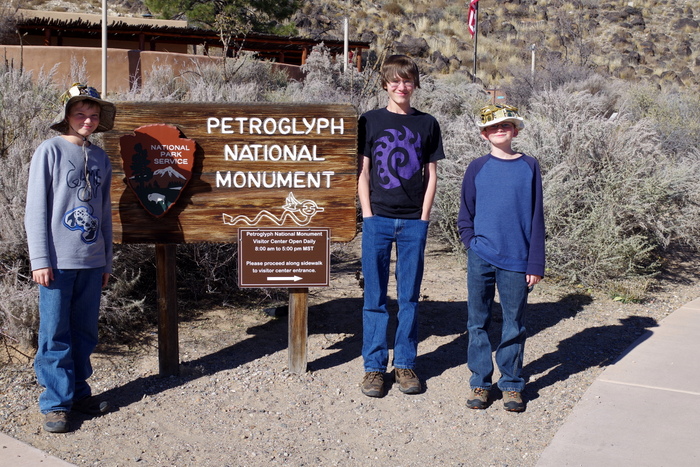 We didn't just eat. There are a ton of fun things to do in the Albuquerque area. We spent an afternoon looking for petroglyphs at the Petroglyph National Monument.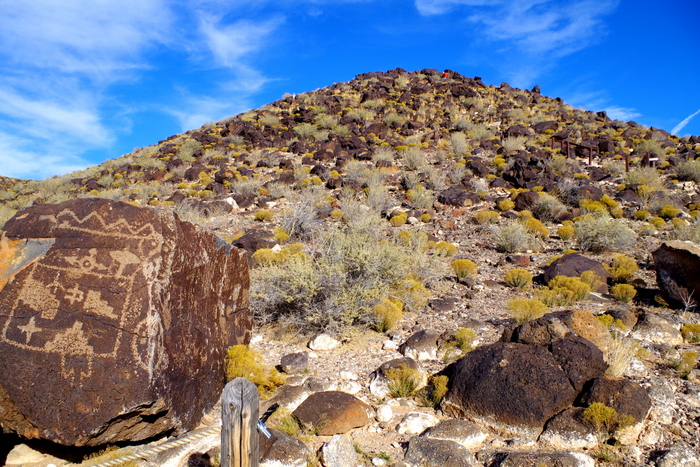 We did two short hikes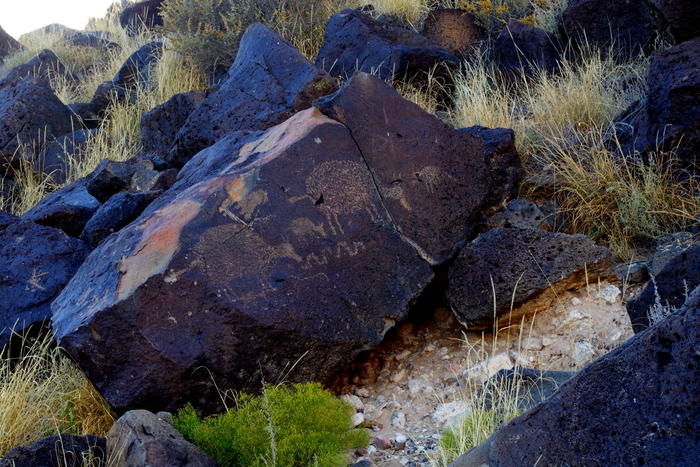 where we had to hunt for the petroglyphs.  Sometimes they were super clear while other times we weren't really sure if the graffiti was old or new.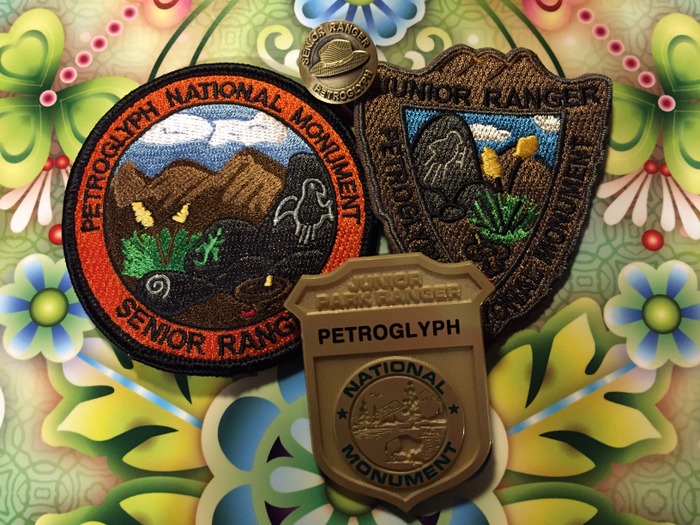 The boys walked away with both the Junior and Senior Ranger badges and patches.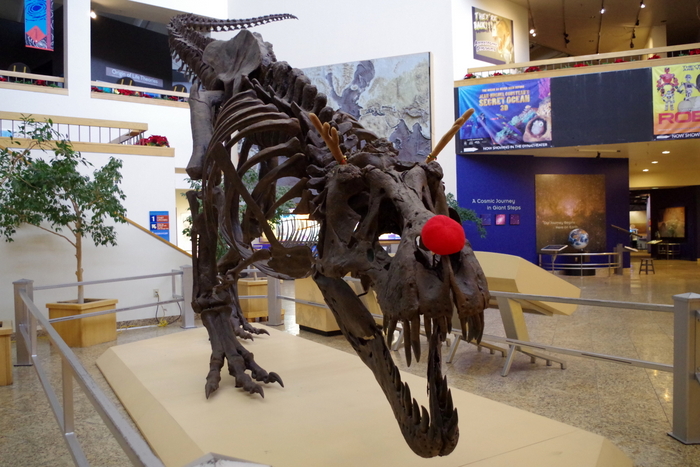 We spent a couple of hours at the New Mexico Museum of Natural History and Science. We loved this museum! They had the whole place sectioned off. Each section was numbered and you could follow the numbers and walk through the history of the Earth. They called it Timetracks: Walk Through Time.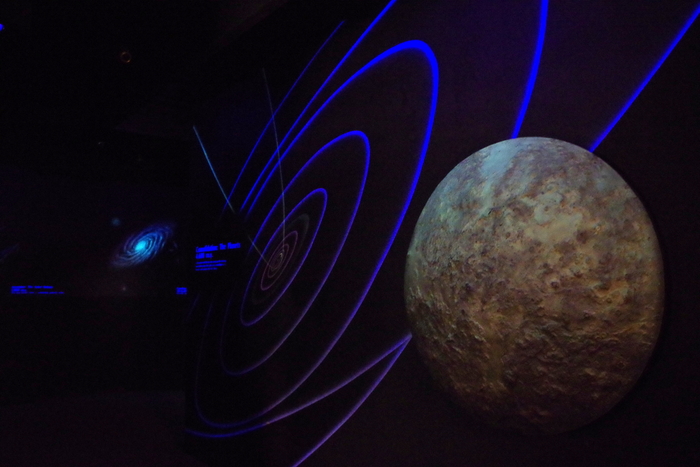 The walk starts at Origins and talks about the Big Bang and the creation of the planets.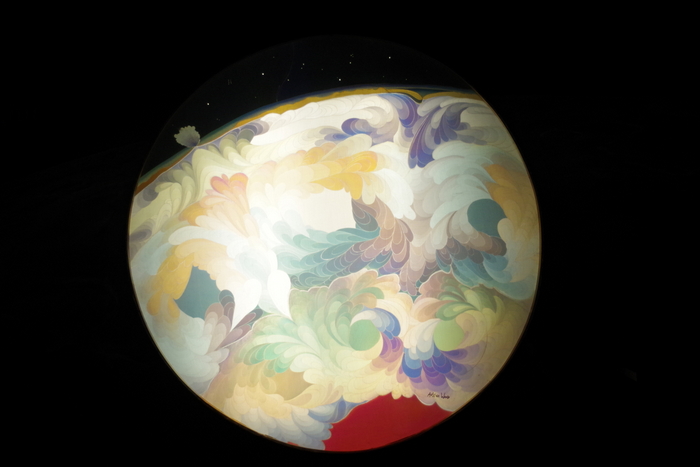 This was one of the most hands on museums (that isn't a kids museum) that we've found. There was this little visor thing you held in front of your face while looking at the image above.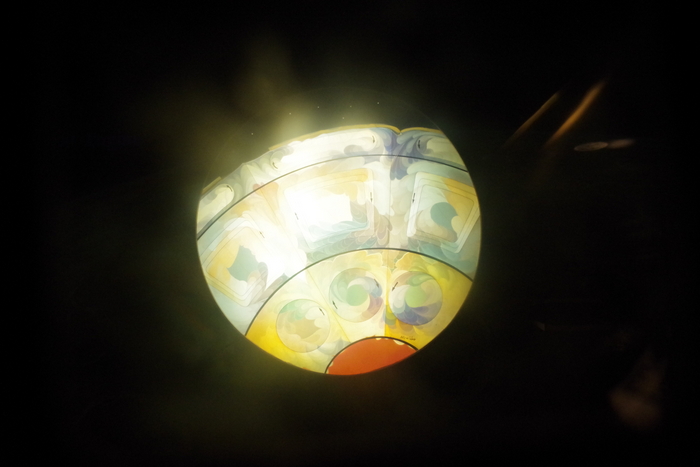 As you turn the visor the images changes to indicate the changes on earth.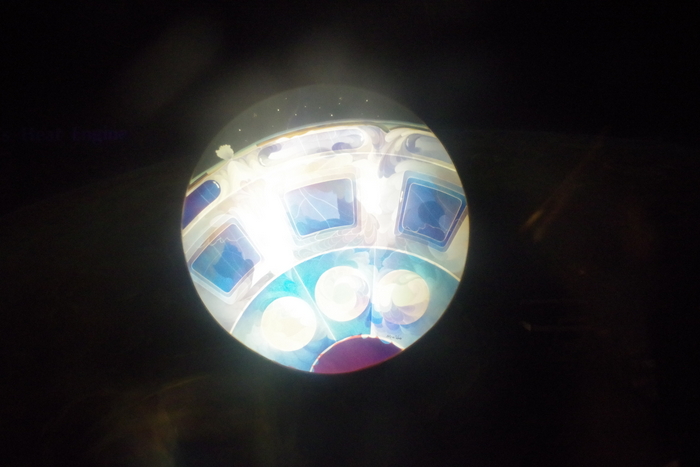 All five us had to play with this before we moved on.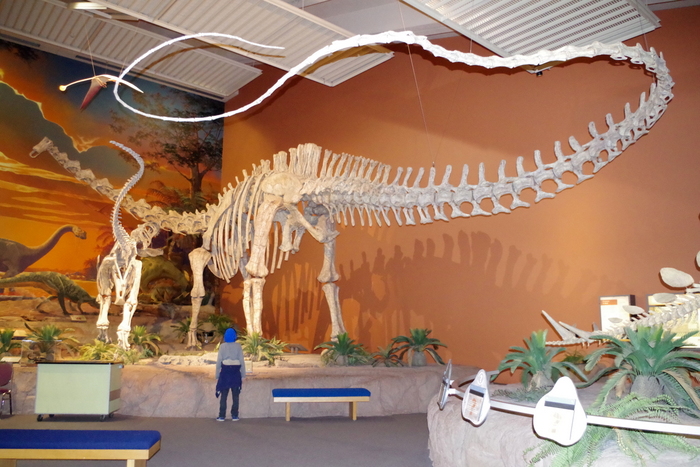 One of the things that made this museum different for us was the way the rooms were put together to create a scene. It wasn't just a bunch of bones in a boring room.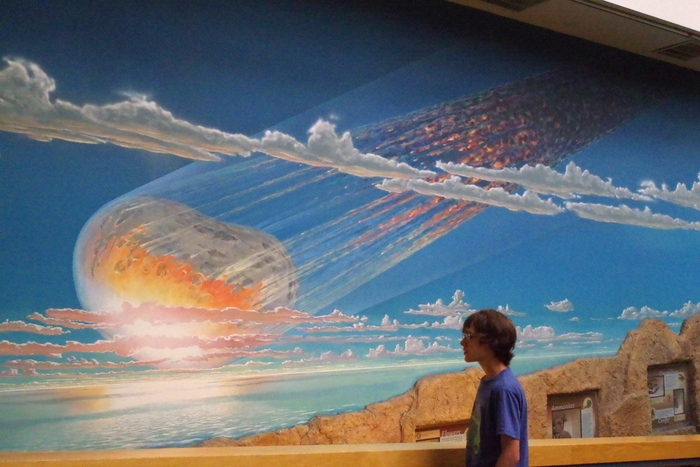 The Timetracks walk takes you through origins to the day in the cretaceous period when the dinosaurs had a very bad day, all the way to present day.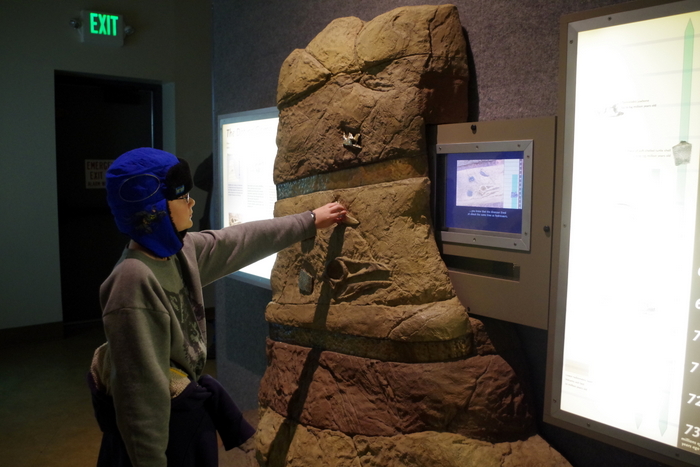 The boys loved all of the interactive displays. We ran out of time here. The museum was closing as we left and unfortunately, we didn't have time to go back and finish.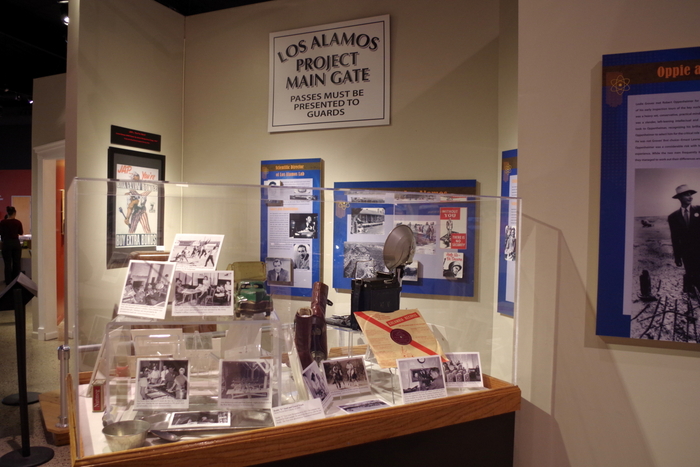 We loved the National Museum of Nuclear Science & History! Yep, we're nerdy like that.
This museum was also really well laid out. You start by learning about the Periodic Table and make your way to the Manhattan Project. Littlest is checking out a mock up of The Gadget. Take a look at all the National Park badges on that hat! In the sun it looks like a disco ball!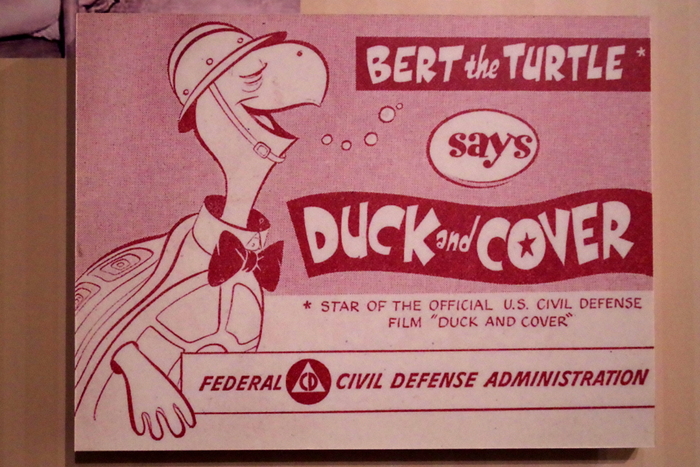 We learned about the Cold War and saw a replica of what a bomb shelter looked like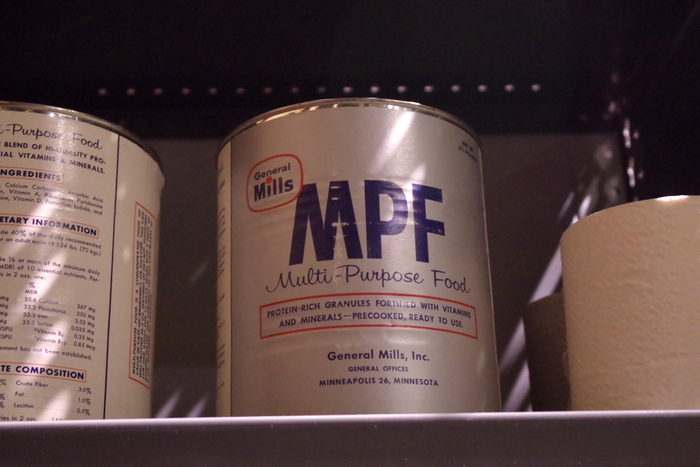 and what some of the supplies you might have found in a shelter are. Multi-Purpose Food…sounds yummy, right? I have this image of grey gloppy gruel.
The displays take you through Nuclear Medicine, Radiation, Atomic Pop Culture, and then…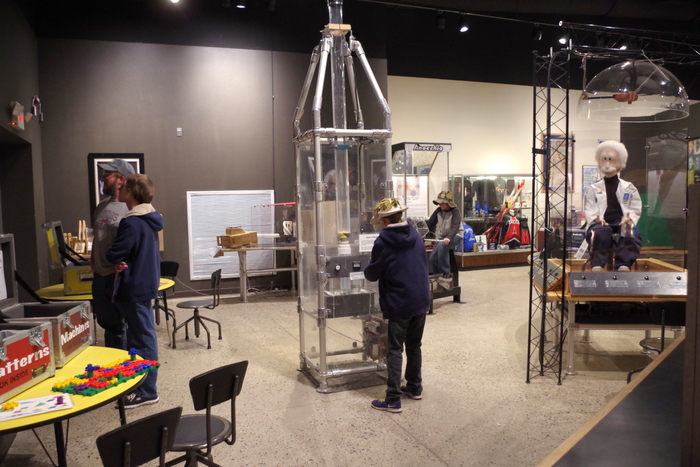 we got to play!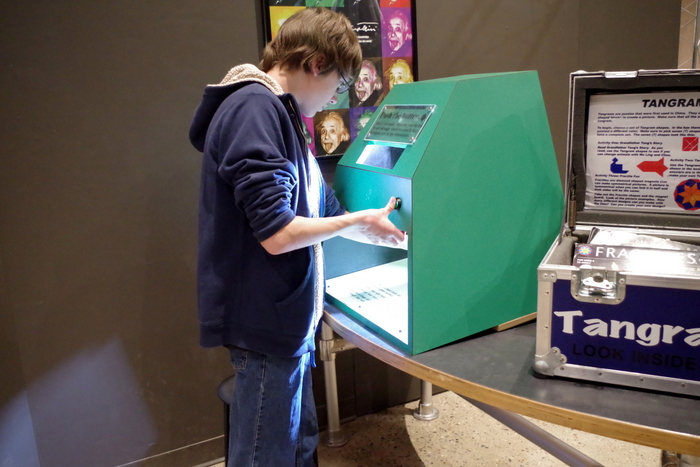 I mean, we got to conduct some very interesting, very educational, science experiments.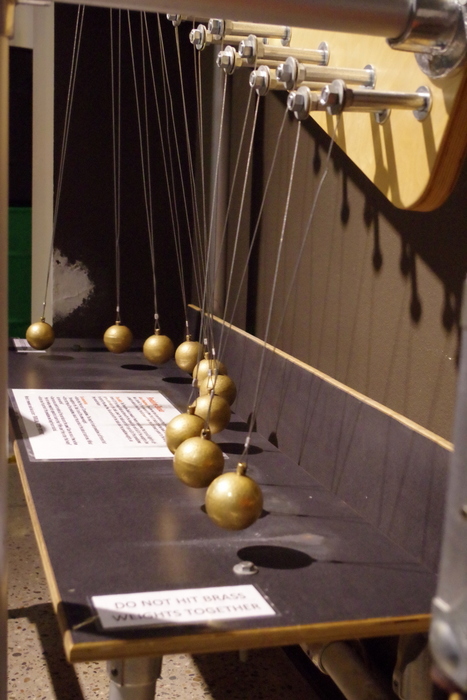 Even the big kids found something interesting here.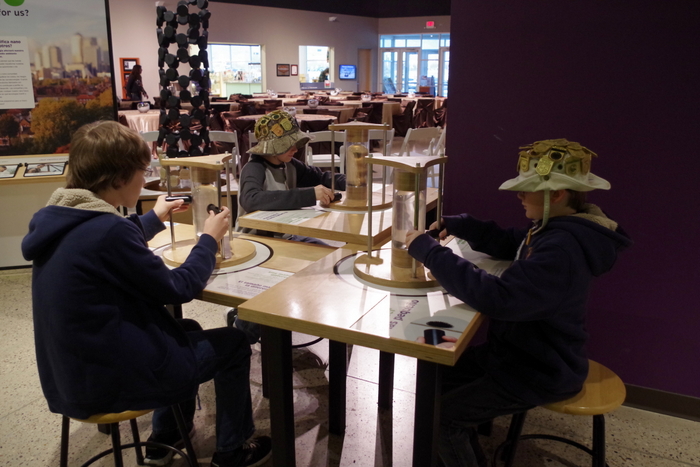 And then this happened. It's a good thing this was toward the end of the museum because I'm not sure how much of the museum we would have actually seen if this had been first.
The videos are short. I'm still learning how to do this blog thing.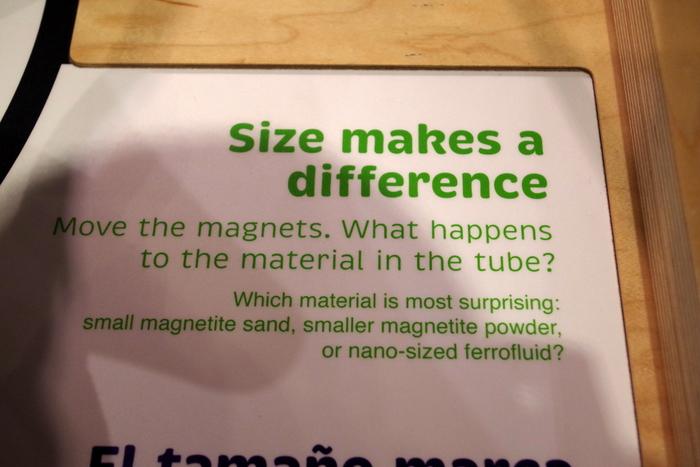 We all played with the magnetic blobs. I mean, we all conducted the experiment to see if size really does make a difference.
They had to kick us out of here. Seriously. They were trying to close and we just kept wanting to stay. My little geeks were in science heaven.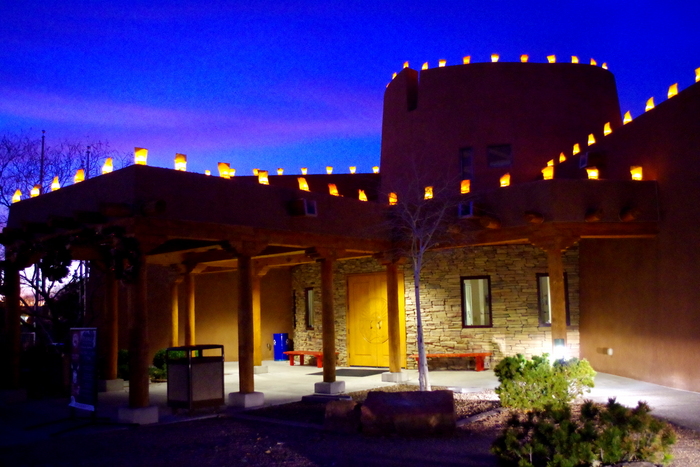 In an effort to learn more about the 19 tribes that call this area home, we visited the Indian Pueblo Cultural Center.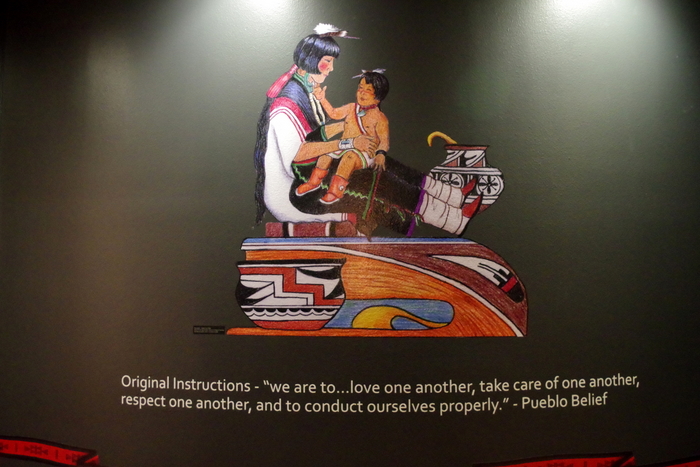 We learned more about Native American's beliefs,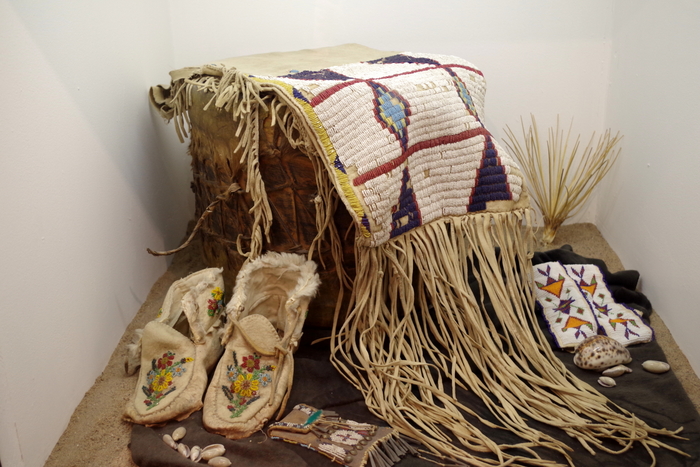 customs,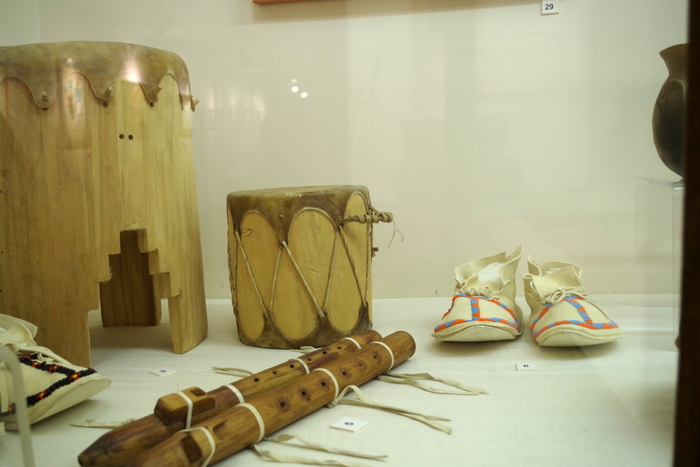 ways of life,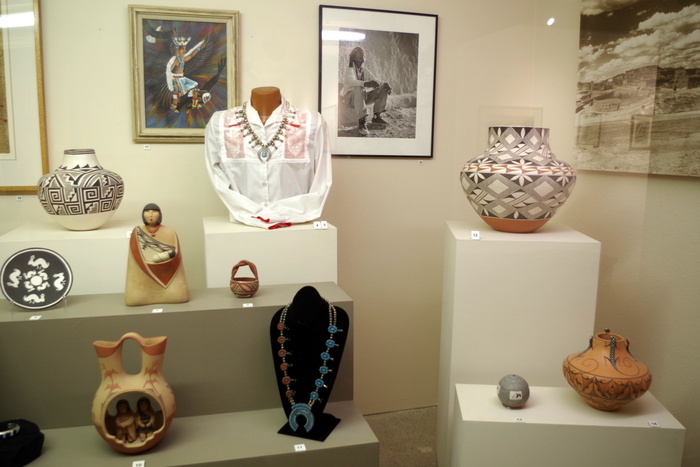 and art.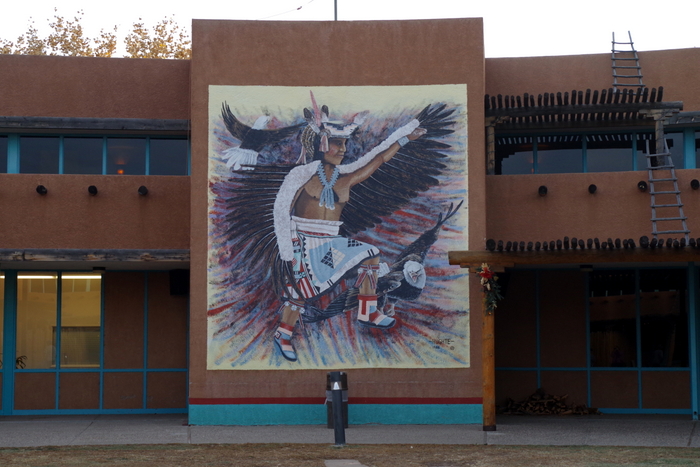 We also learned that Native Americans don't really like being called Native Americans. They prefer to be known by their tribe. I think the biggest thing we learned is that there's still a lot of animosity between our cultures. I could say more, but I really try to keep this blog a positive, upbeat place.
All in all we had a wonderful experience in Albuquerque and plan on going back someday!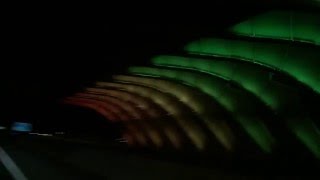 Albuquerque Bridge
Albuquerque Bridge

Love the color changing lights on this bridge!
I'm going to leave you with this video of one of the best bridges in Albuquerque! I promised someone I would figure out how to put up videos so she could see this bridge in action…so hear you go!!
See y'all down the road!