To my fellow animal lovers, I bring you my second Zoo post, and this time it's in Carlsbad,  NM. Now, the Living Desert Museum and Zoo was really neat since all the animals were found within the state park. I've been to a LOT of zoos but I have never been to one that is also a state park… how cool is that?!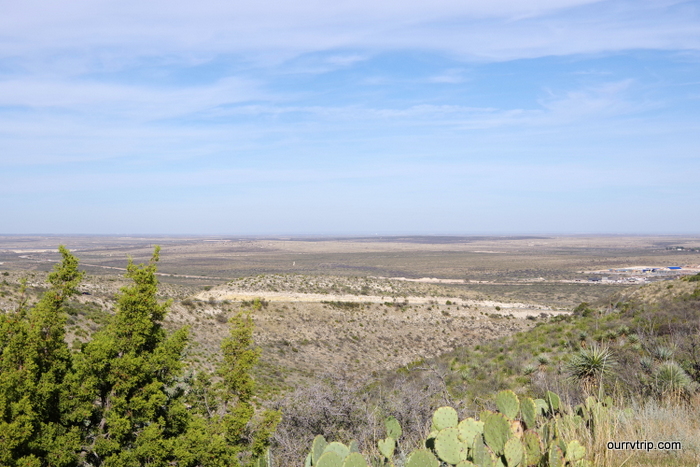 I liked the views from the zoo, it was pretty neat!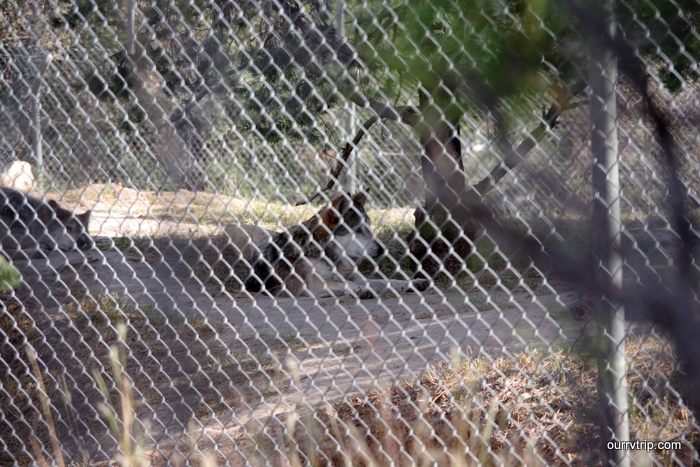 They've got two Mexican wolves, sadly they are really rare, but they look amazing!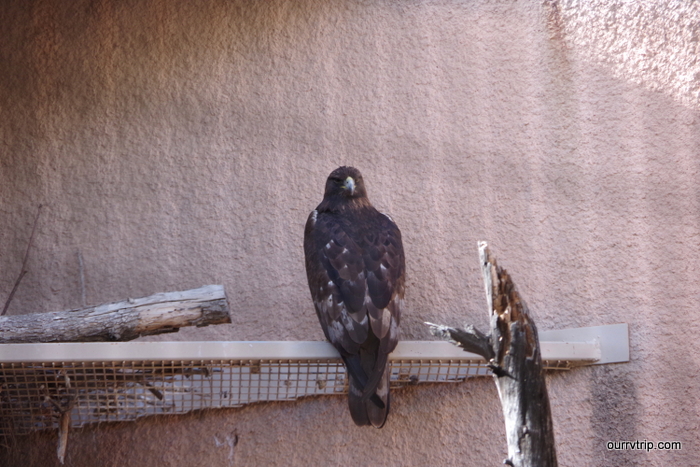 They've got various birds like the golden eagle, which was watching is very closely.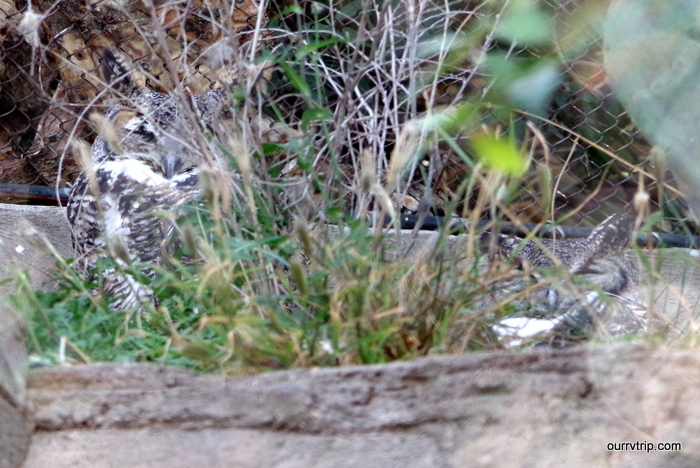 The horned owls took quite a while to find and were very neat, can you find them?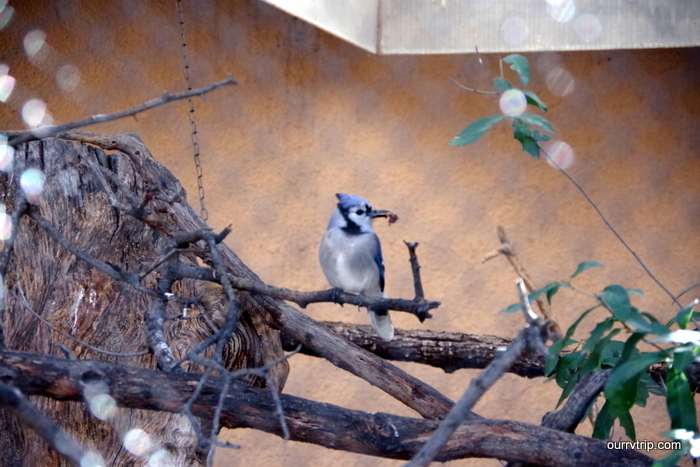 The last bird I'm going to share is a blue jay, isn't it so pretty?!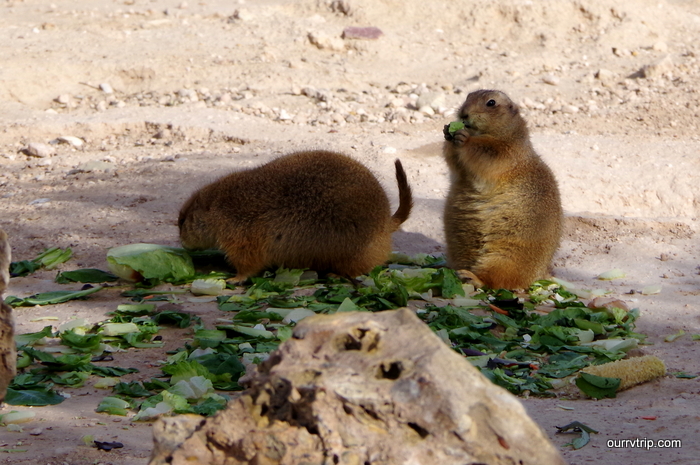 I don't know about y'all, but the prairie dogs were probably my favorite part, it's hilarious to see their little tails wag when they run! It looked like they just got some food too!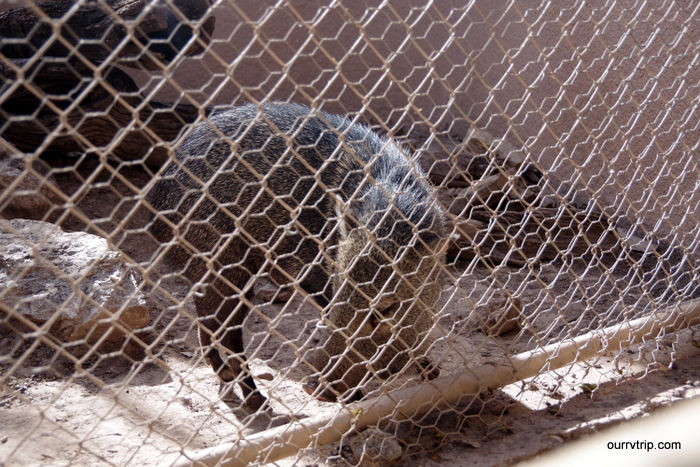 The javelina decided to say hello and came right up to the fence! It's nose was working trying to sniff out some food.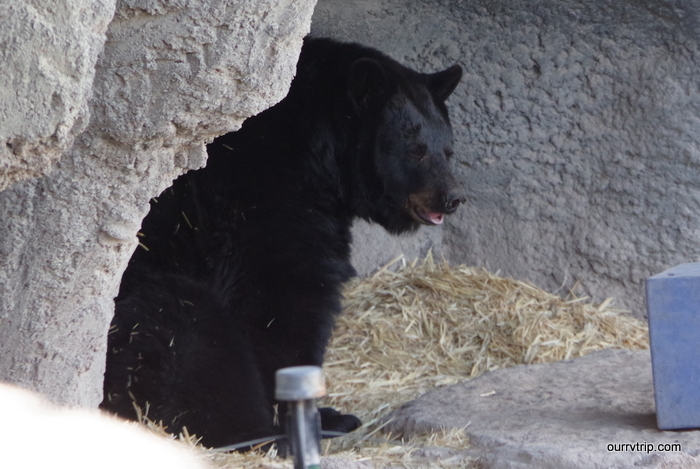 The black bear they have looked very sleepy. Not only was the bear sleepy,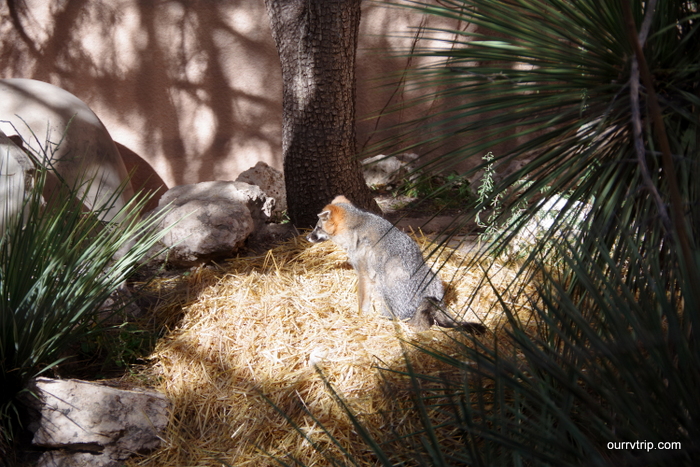 but the grey fox found a patch of sun and decided to take a nap too! It looked very comfortable!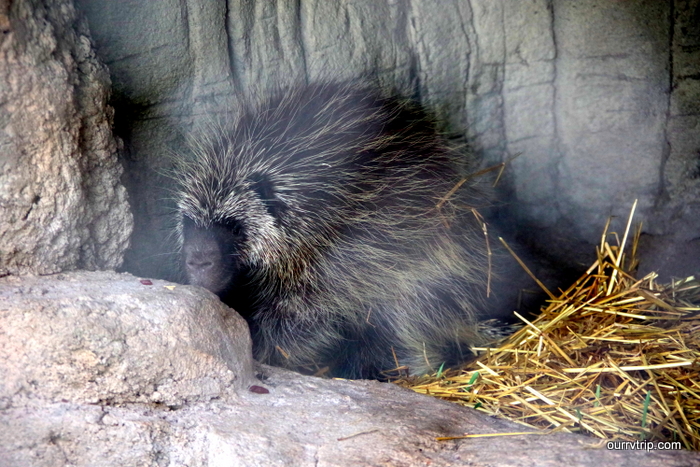 We must have come during the nap time because the porcupines was sleeping too!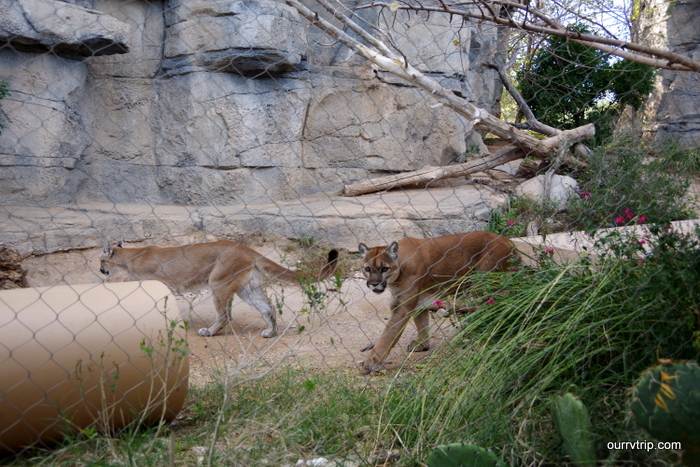 Although the mountain lions were not happy with us making an appearance and kept going back where we couldn't see them,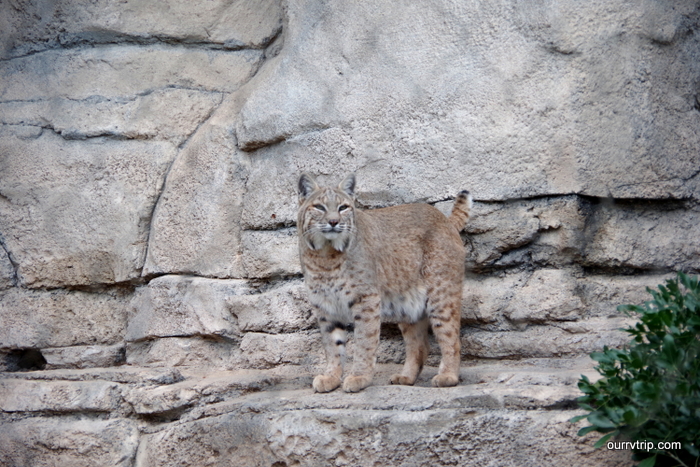 the bobcats however, decided to pose for us! Neat!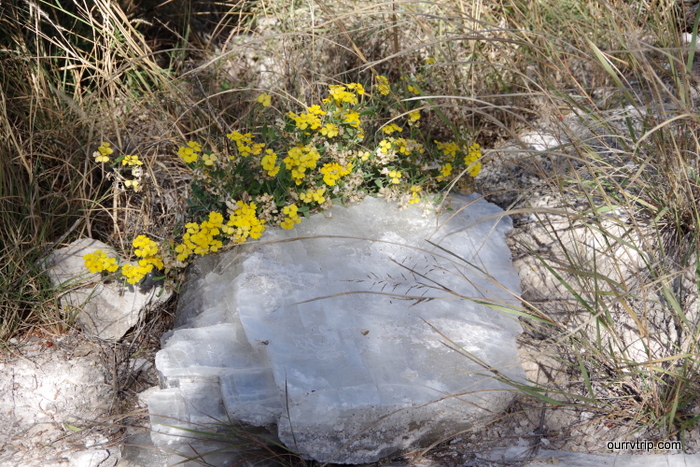 Walking around you could find some pretty flowers, you could also find some gypsum! We've been to some sand dunes made of gypsum, White Sands NP was awesome.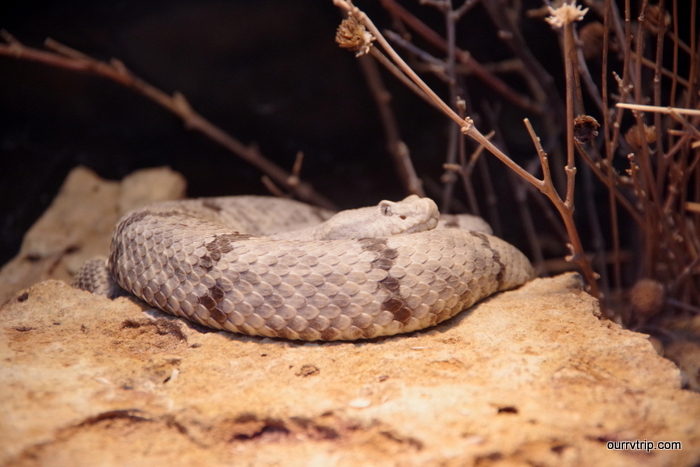 There is a nocturnal area where you can see some rattlesnakes, gave me the heebee jeebees.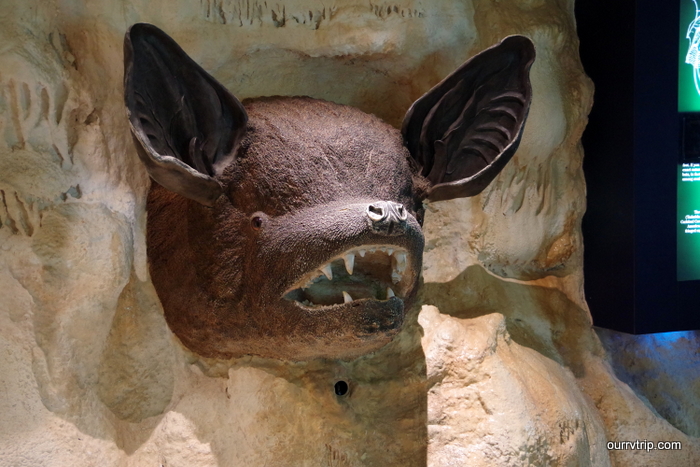 Then you walk around the corner and BAM! Giant bat head. Kinda startled me, it's hidden until you round the corner!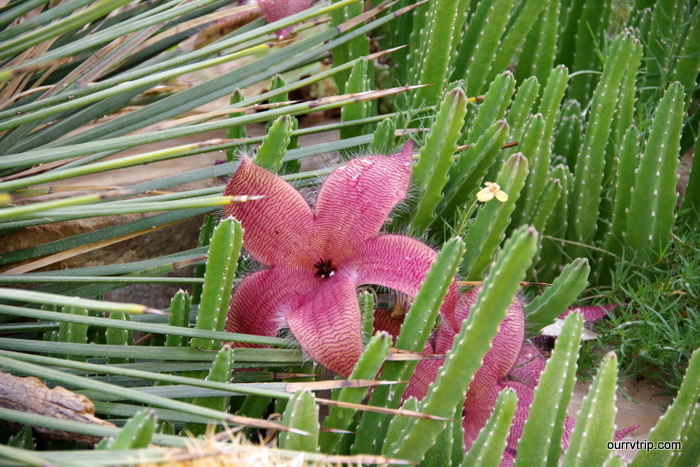 They have a plant area which when you go inside, prepare to take of your jacket because it is warm in there! That area has some plants from all over the world!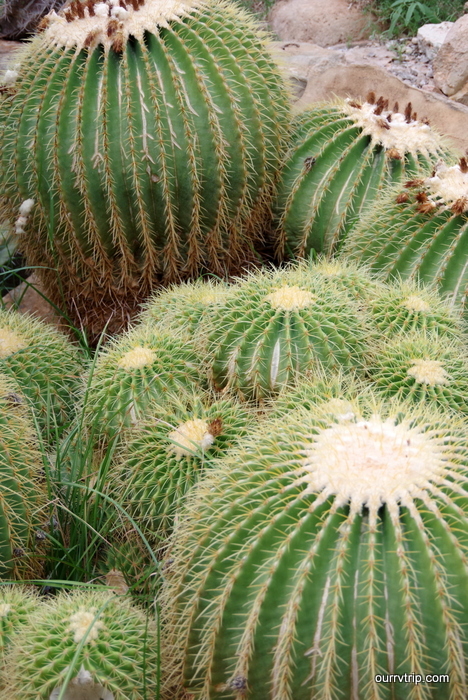 It had barrel cactus, some neat trees and pretty flowers.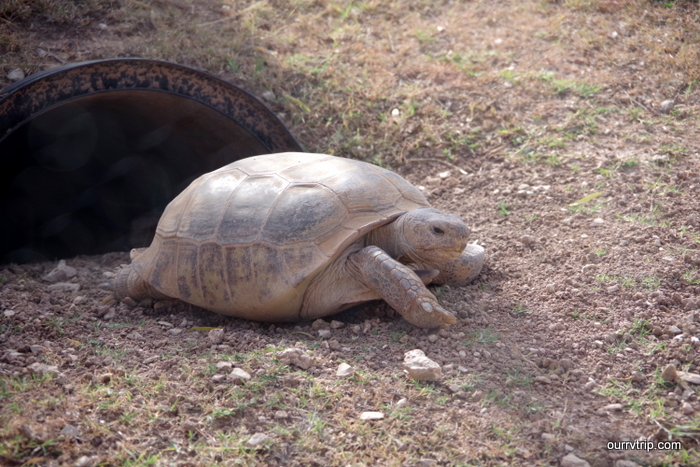 The tortoise was a fair size and was on the move.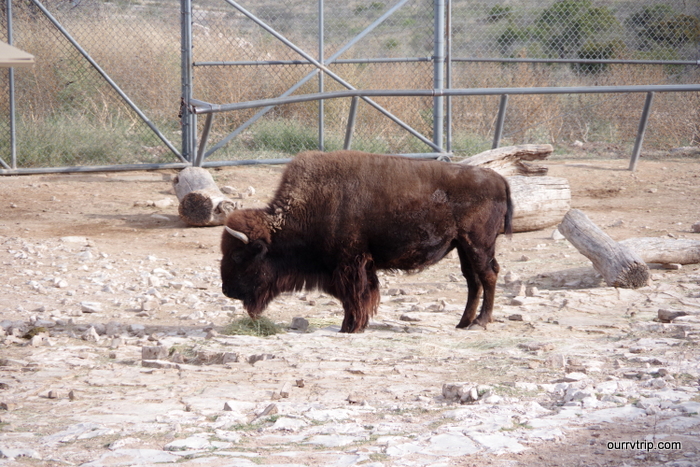 The bison were just lazin' around like bison do.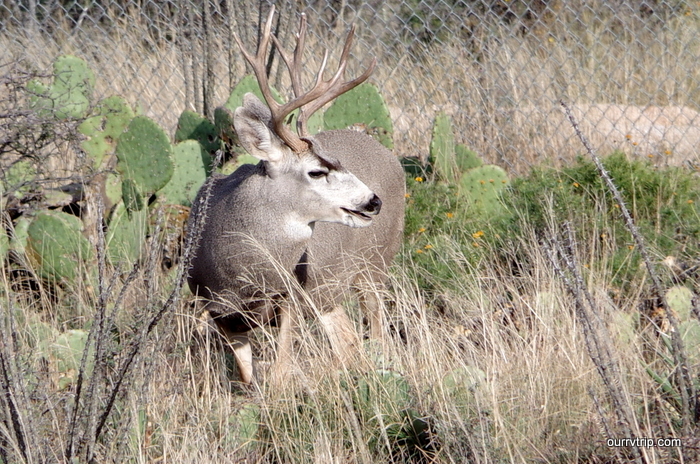 The mule deer weren't doing much either, but look at those antlers!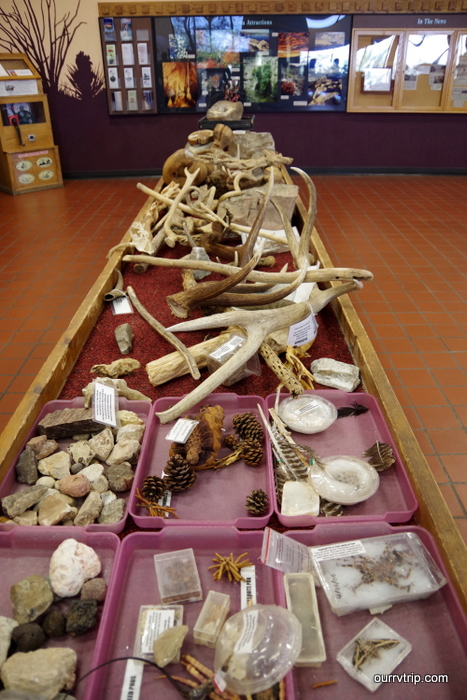 The entrance had a neat little museum with a touch table and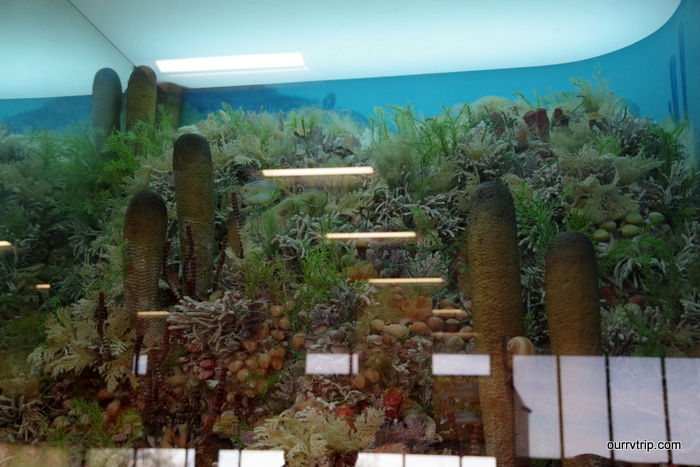 the coolest part of the museum, in my opinion, was the fact that it shows you what the area looked like a really, really long time ago! The area was under a sea!
Based on the variety of animals and how the animals were all happy and healthy, I give the Living Desert museum and zoo a 5 star review.
I'll see y'all at the zoo!!