Hey Guys!! We spent two weeks in the Twin Cities area of Minnesota. I'm breaking our stay up into two posts to keep the size of the posts down. Our stay in Minnesota was mainly cold and rainy, but we got lucky a few days and had some decent weather.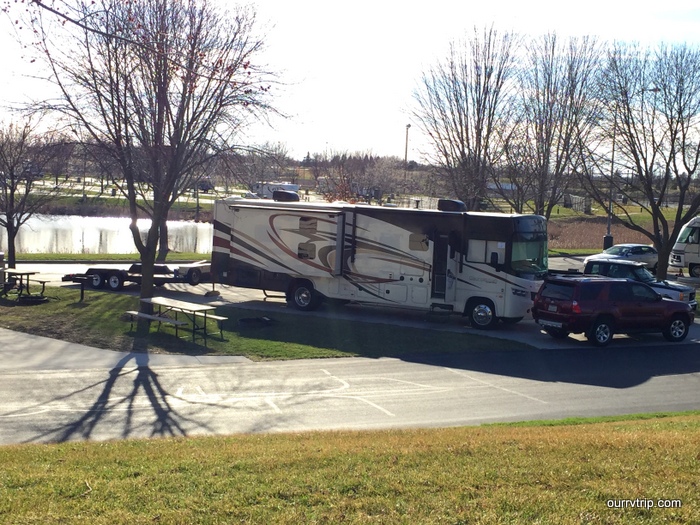 This was our home for two weeks. The only thing bad we can say about this park is that every single night the power would blip and turn off for a few minutes. It wasn't that big of a deal, but when you're in the middle of cooking or laundry …it could get tiresome.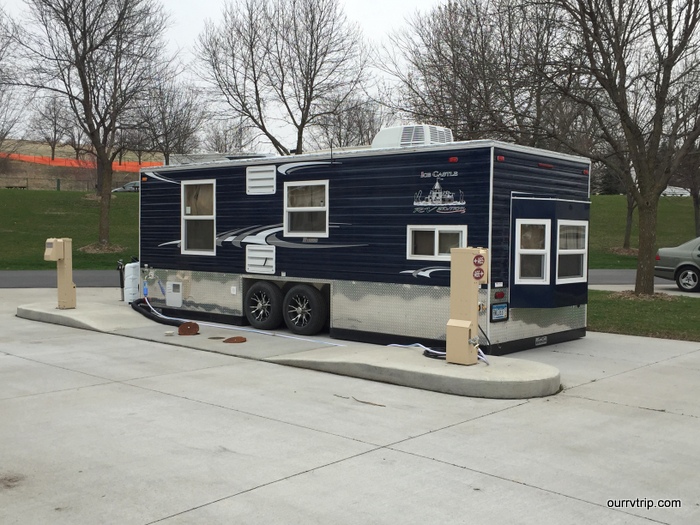 Minnesota is state number 38 for us and in those 38 states, we'd never seen an RV like the one above. Technically, it's an ice fishing camper. You would pull it right out on the ice and stay in it while you fish! We saw several while we stayed in Minnesota. We met a couple who let us have a peak in their camper. It was gorgeous! Done all in a natural woods with circles in the floor that can be removed to fish from.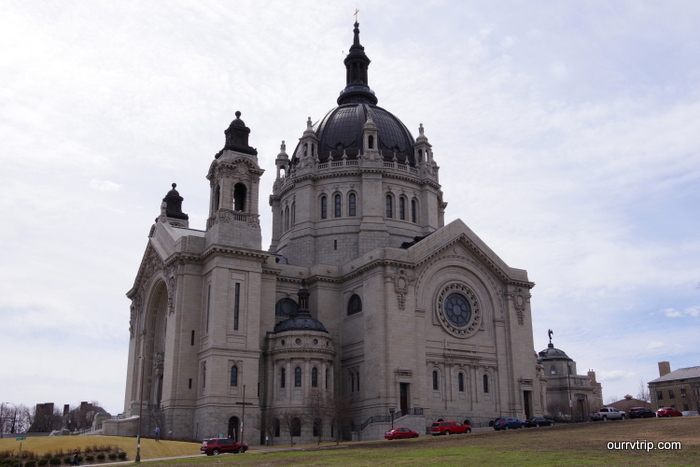 We visited the Cathedral of Saint Paul while we were out one day.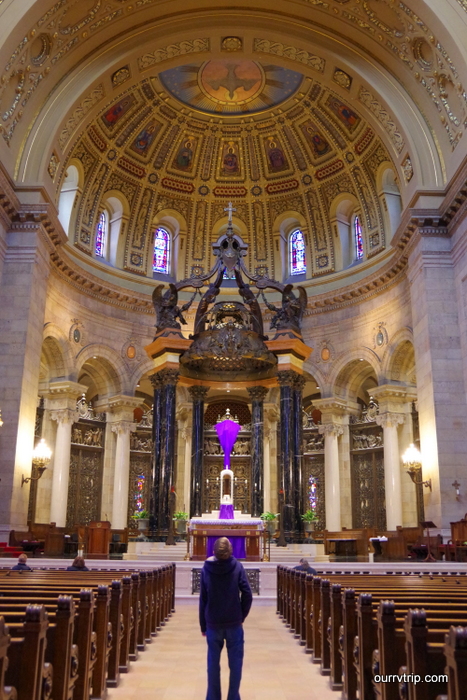 It was beautiful inside!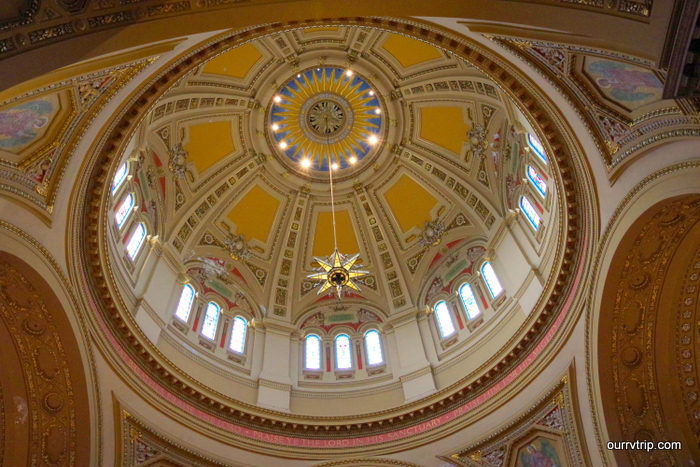 We loved the dome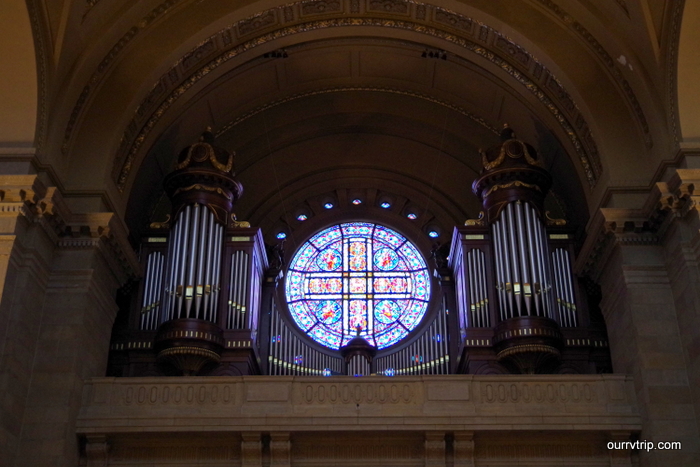 and the stained glass windows!! Look at those vibrant colors!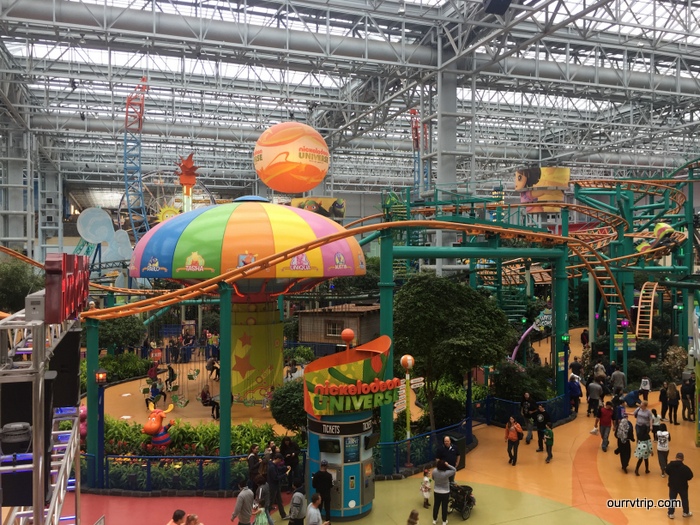 The Mall of America is a huge draw this area. We stopped in one afternoon to check it out and see what all of the hub-bub is about. The coolest thing about this mall is the indoor amusement park!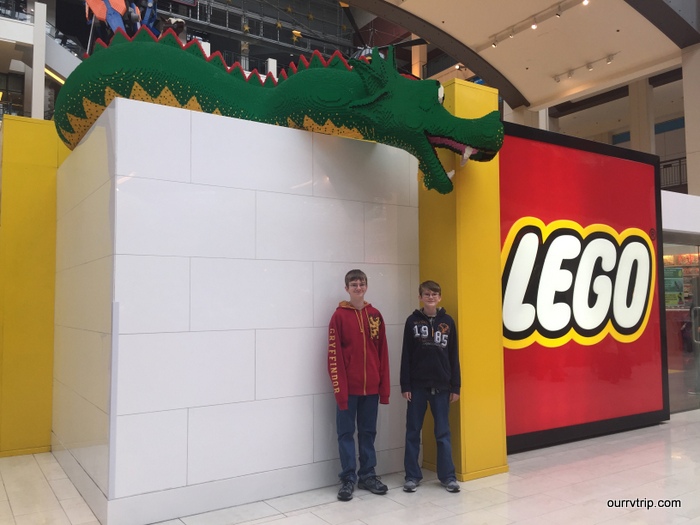 We also loved the Lego Store where all of the decorations were made form Legos!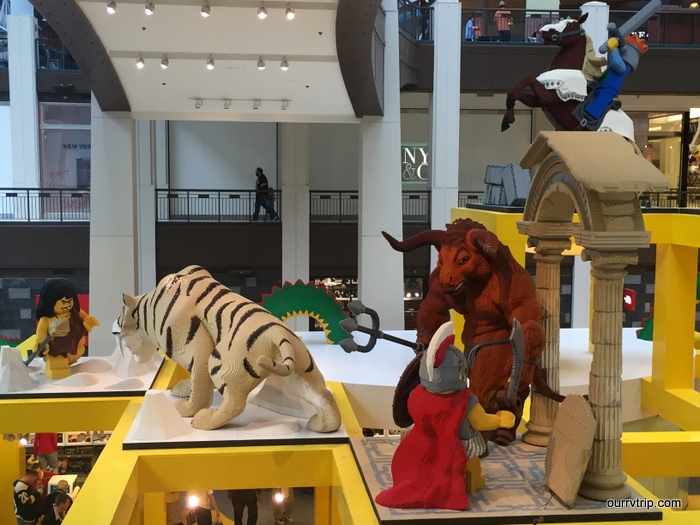 It's hard to tell from this picture, but all of those statutes are made out of Legos! See the guy walking in the background? That gives you an idea of how big these Lego Statues are. They're huge!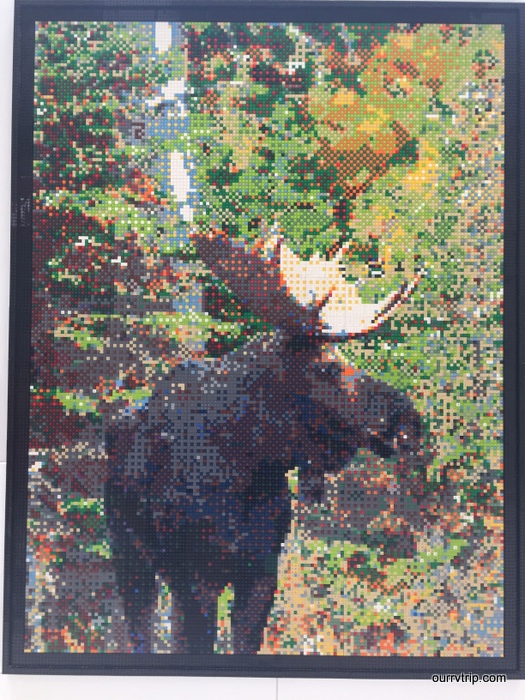 We kind of geeked out here. Check out this picture. It's made of tiny single square Legos.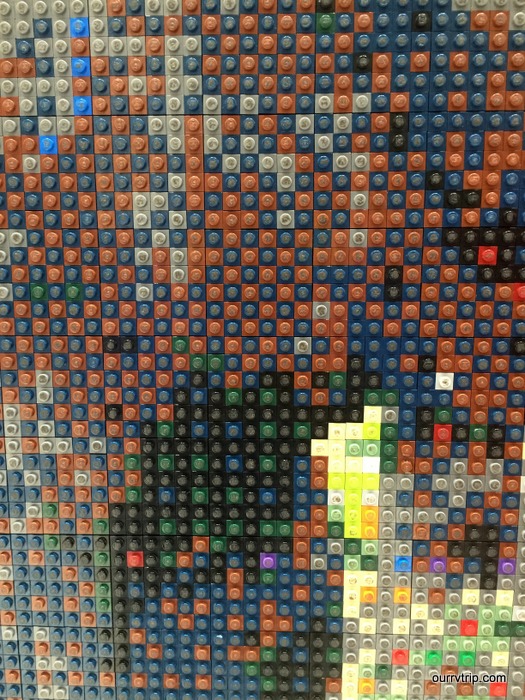 Here's a close-up of that same picture. What?! That takes a lot of patience!!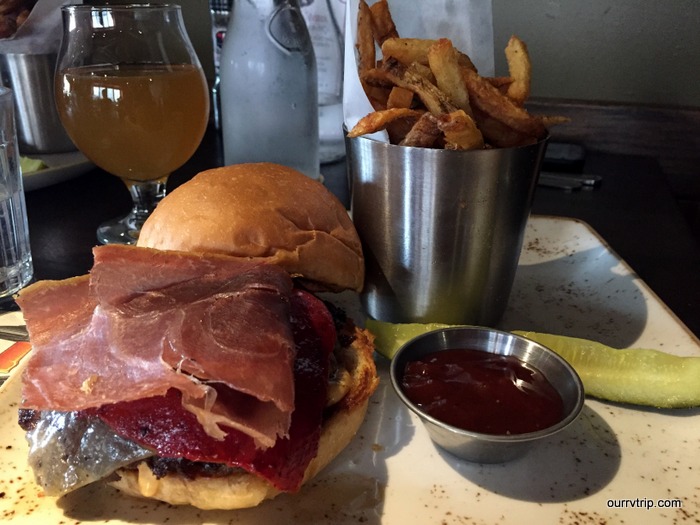 The Minneapolis/Saint Paul area is loaded with foodie spots. The burger above is from a place called The Red Cow. The burgers there were definitely impressive!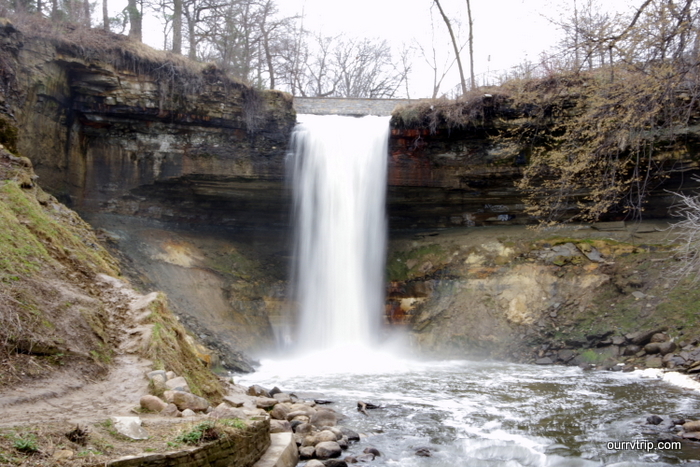 One of my favorite things about the Twin Cities area is the Minehaha Falls Park! I wasn't expecting a waterfall as big as the Minehaha Falls is to be right in the middle of town. The first day we tried to go to this park it was so crowded we couldn't find a place to park anywhere near it so we left, hoping for another fair weather day to try again. The second time we tried we got lucky. We went during the week before schools were out and the place was almost deserted!
We had a great time walking around the falls and the park! It was wonderful to get outside and stretch our legs after so many days of rainy, cold weather.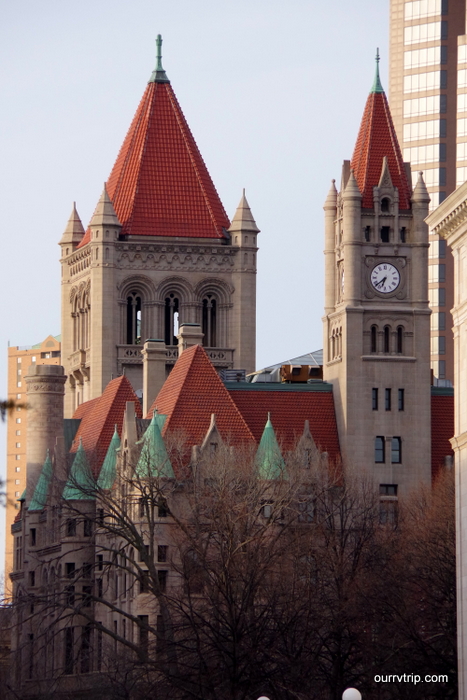 There's so much to see and do in the Minneapolis area! We loved all the different architecture.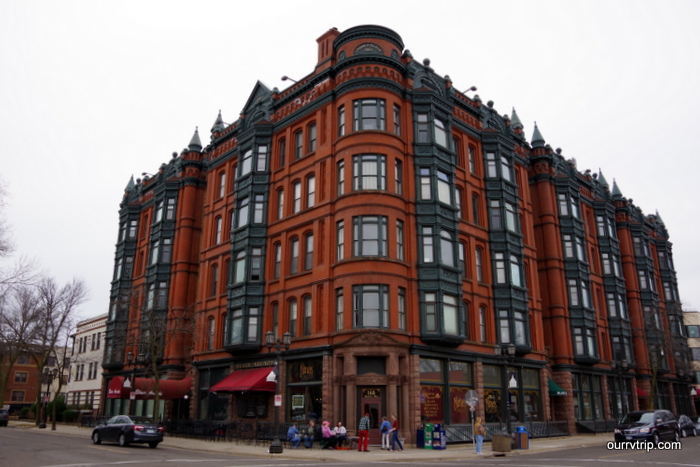 Check out this old building. It was built in 1887 at a cost of $300,000. It's changed hands several times, but the current owners have restored it to it's original appearance.
Ok Guys, I'm going to pause here with our Minnesota adventures! I'll pick up here next time!
See y'all down the road!
#minieasternloop2017