To my fellow pizza lovers!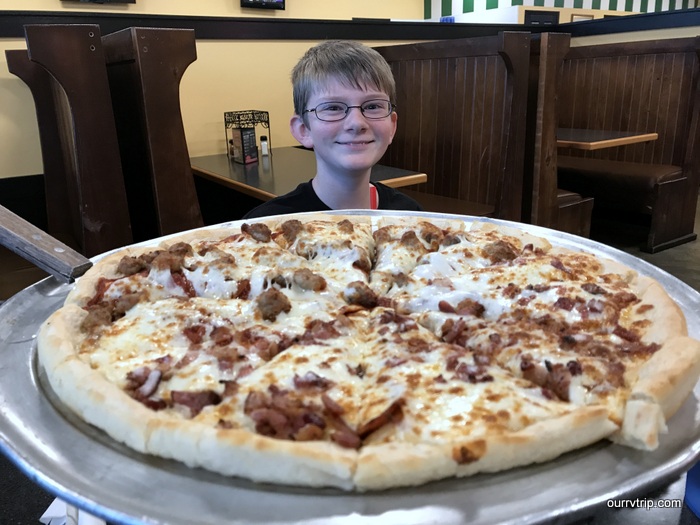 I bring a post of a bad pizza place. I am sorry to say that Hometown Pizza in Kentucky  is not good.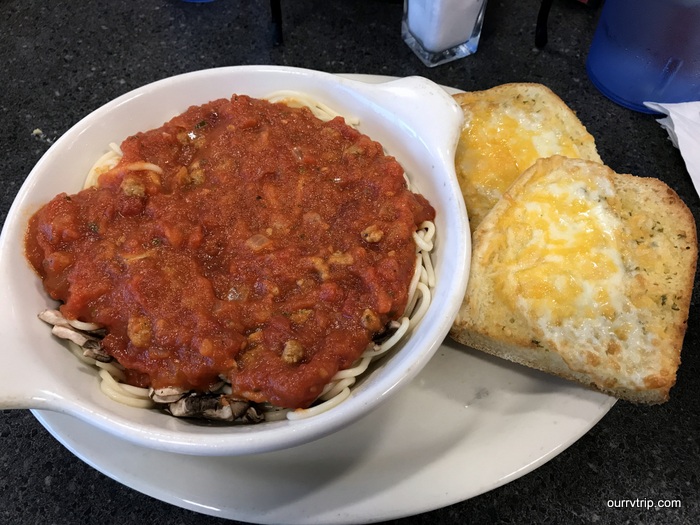 The service was ok the pizza was ok and the spaghetti was bad.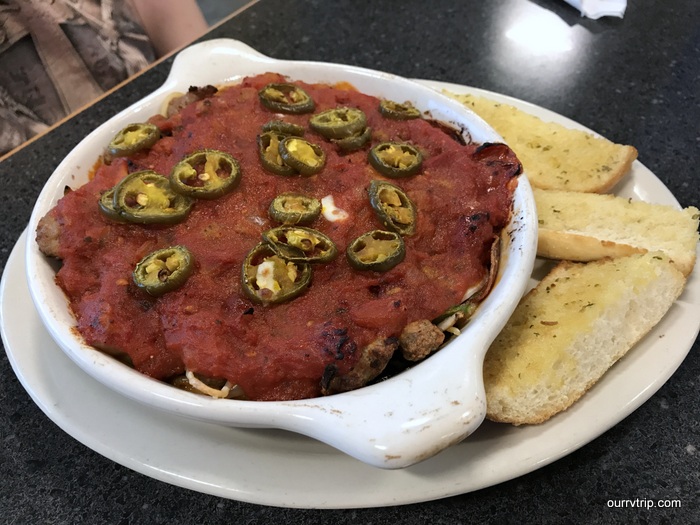 The decor was ok and the bathrooms were at least clean.
With all that I think a 3 star review.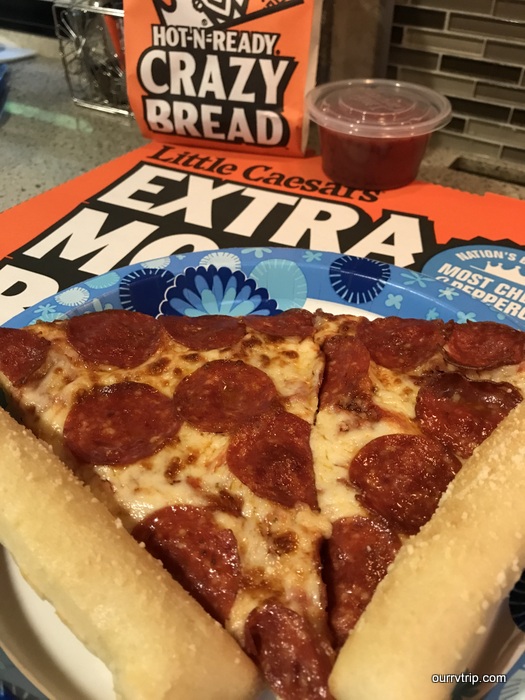 We felt kinda disappointed with the pizza here so we got Little Caesars… twice… and it was so much better.
See y'all next time on…
Pizza Street!
I do like some crazy bread and sauce… so good!