Hey Guys! We spent almost a week in Montgomery, but the only thing we did was visit the SCB.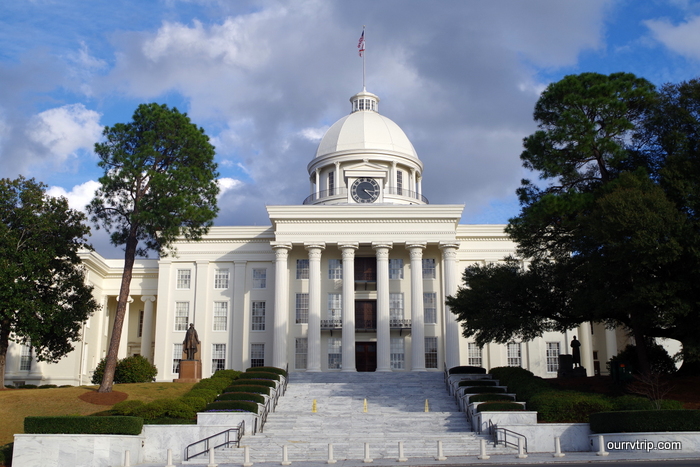 Montgomery became Alabama's capital city in 1847. The building you see in the picture above dates back to 1850-51.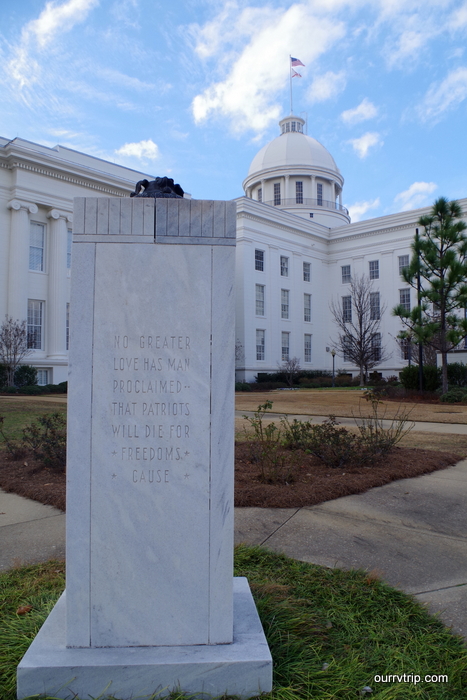 The current SCB replaced an earlier building that burned down. There's a lot of history to be found in Montgomery. Unfortunately, we didn't get to explore any of it.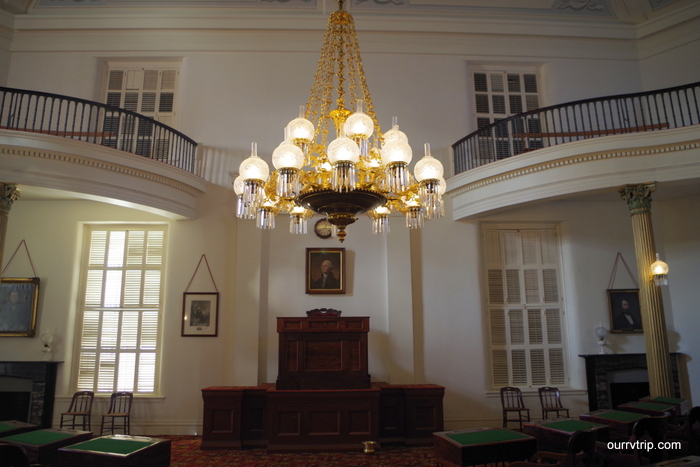 The House and Senate Chambers in the SCB were both made into museums. We could walk into the room but not too far.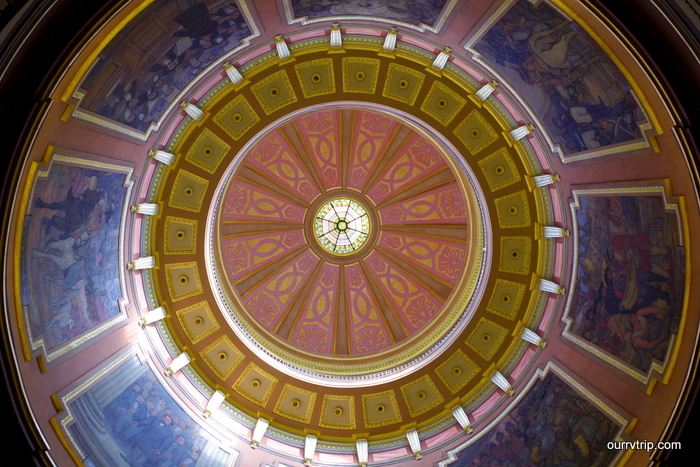 The dome was gorgeous! This pic doesn't do it justice at all.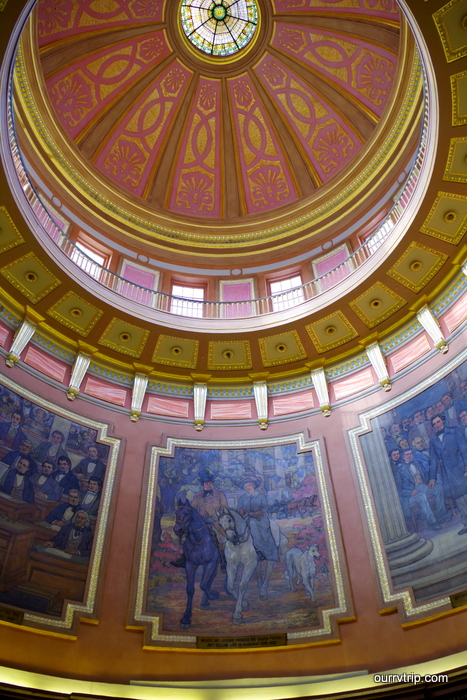 There are eight different 1920's murals beneath the dome that illustrate Alabama's history. It took three years to complete all eight murals.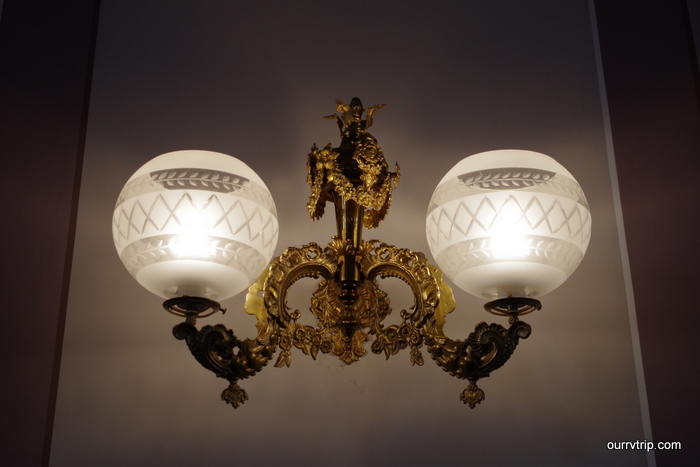 In 1861, the Confederate States of America was born in the Alabama Senate Chamber when delegates from the Southern states voted to establish a new nation.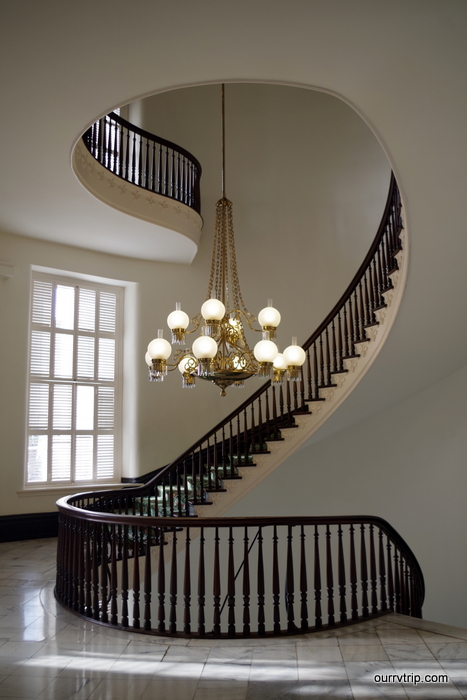 I have a thing for staircases. It started this past summer in the New York SCB. I'm not the best at getting the shot yet, but I'm working on it. I love to look at the staircases in each SCB. They're all so different.
Well, that's all I've got for you this time. We had a short week filled with everyday mundane things…school, cleaning, work.
See y'all down the road!