We've been on the road for a week now and have already been wowed by some of the views. Our first stop was in Junction City, KS where we hiked in the Konza Praire Biological Station near a Tall Grass Praire. It's too early in the season for the tall grass to be…well…tall, but we did get quite a view when we crested the first hill to see this.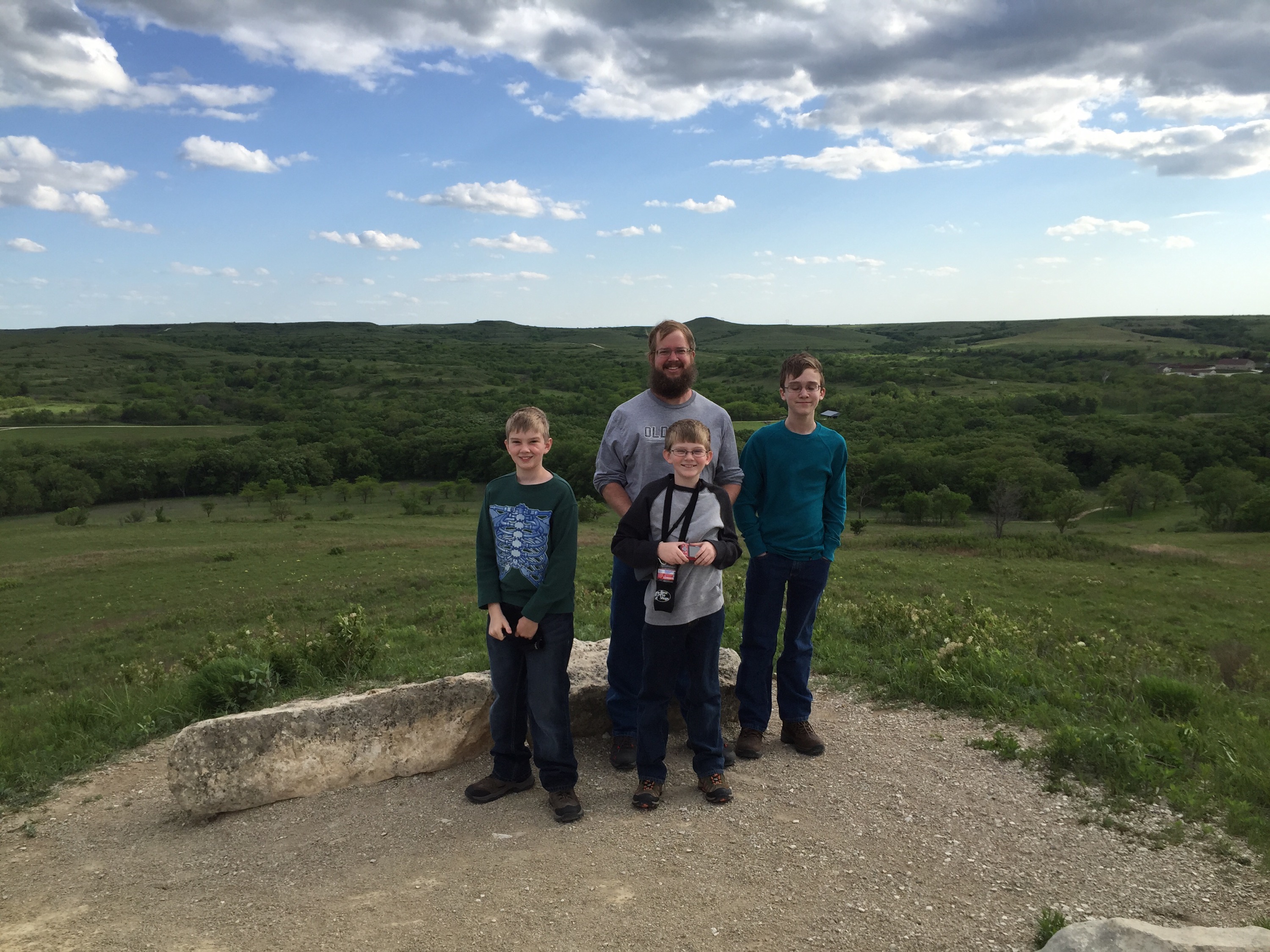 So much for Kansas only being flat! We had a very nice hike here. We rounded a corner to this view!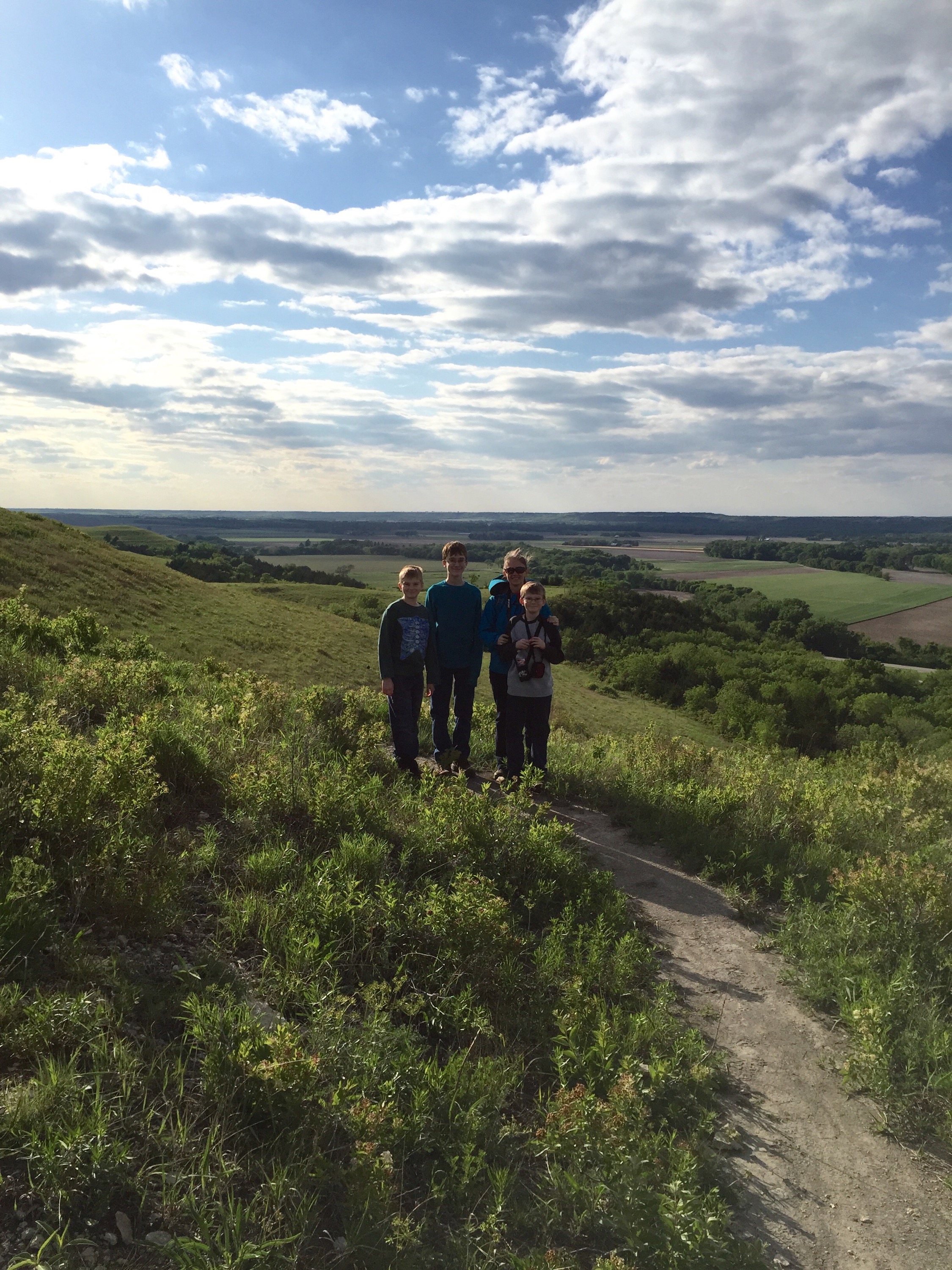 It was super windy! But the views were very nice!!
We took a quick trip over to Topeka, Ks to check out the Capitol Building. It reminded me of a castle dungeon on the ground floor, but was very ornate and lovely starting on the first floor.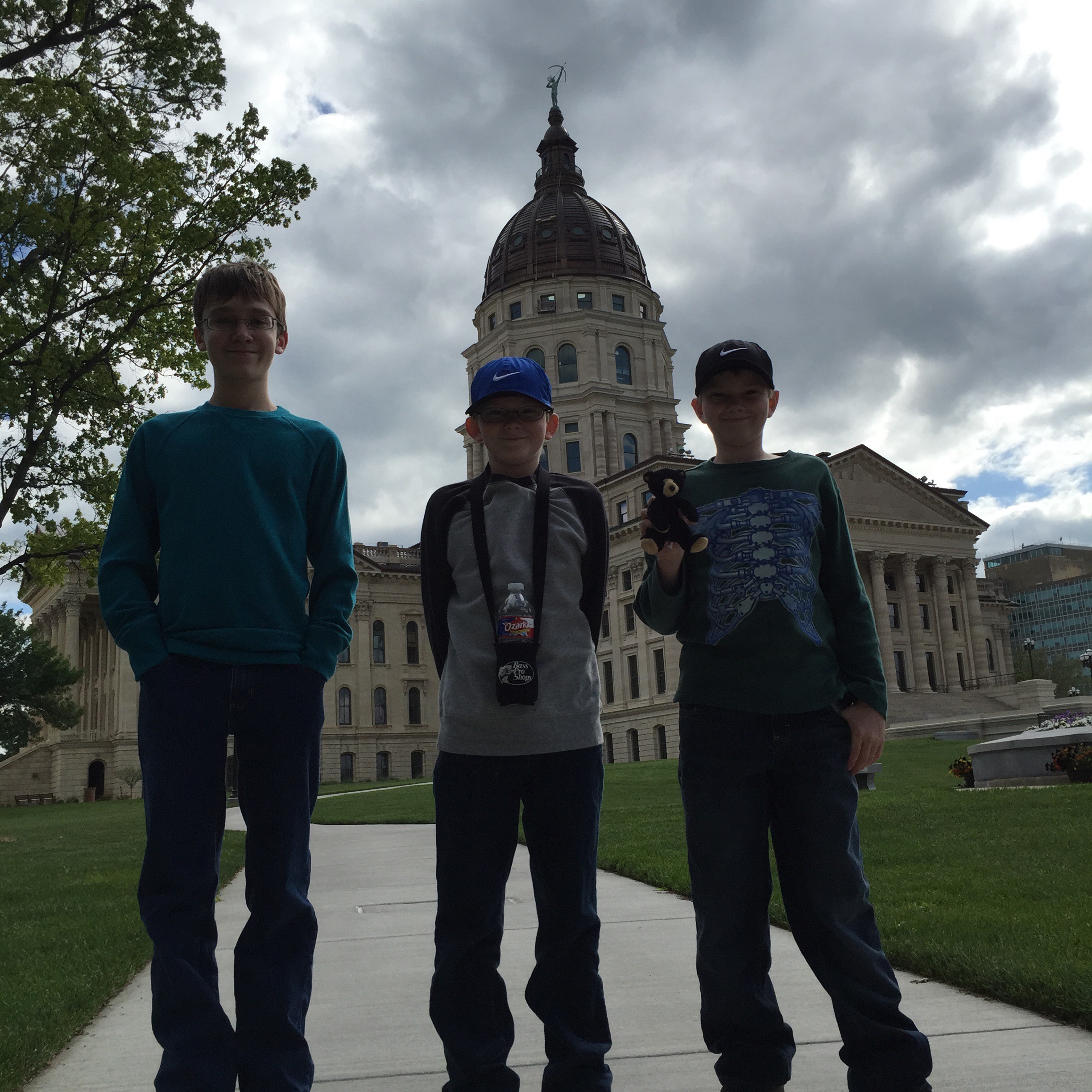 We got our first  State stamp!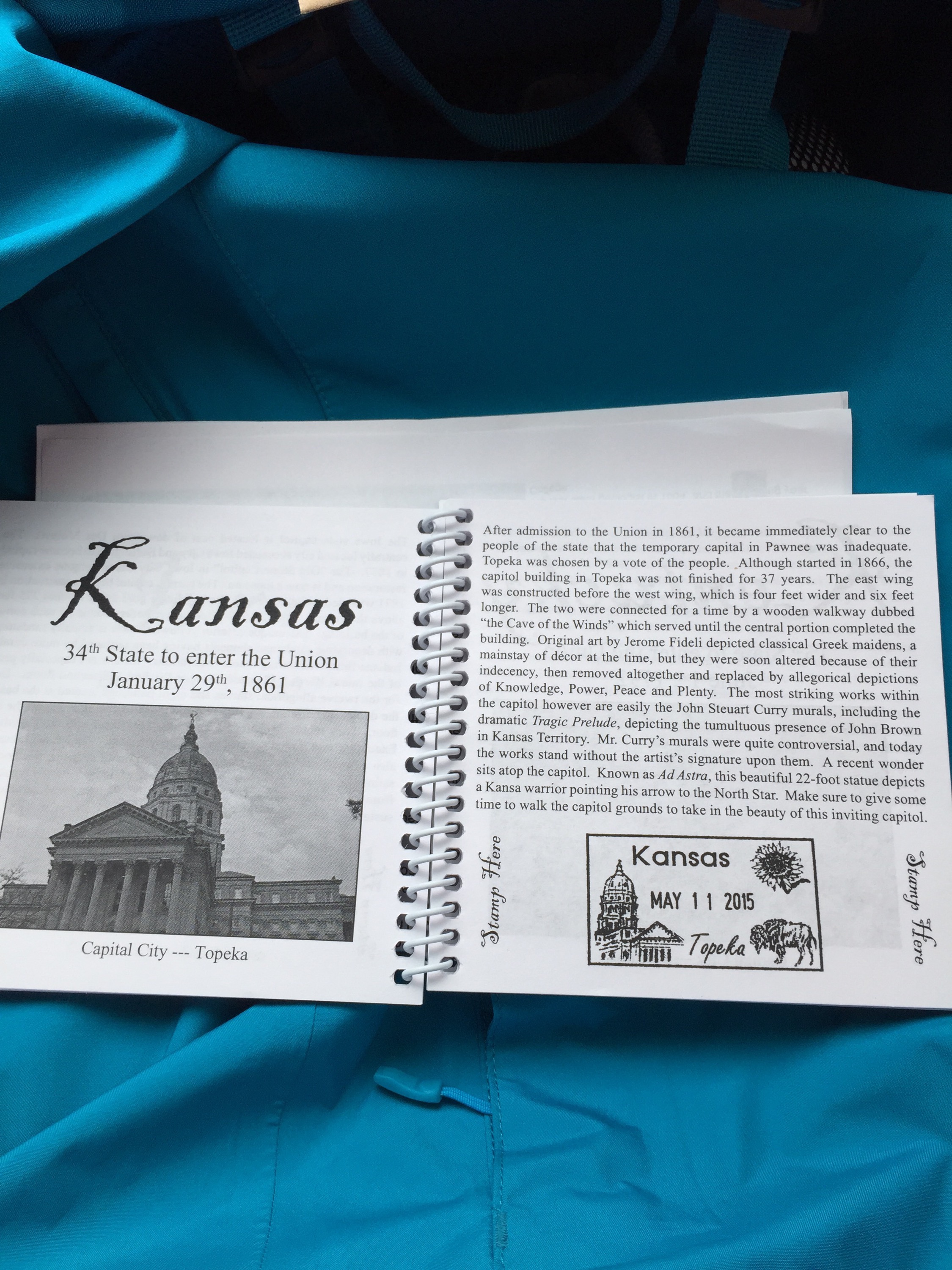 And then we hit the road to Nebraska!!
I'll fill y'all in about Nebraska next time!!
See ya on the road!