Hey Y'all!!! I'm so very behind on updating the blog with our adventures. I've been without cellular data for a week now and it's totally throwing a wrench in my social media plans!! I'm writing this post on my phone again, so excuse any weird typos or spacing.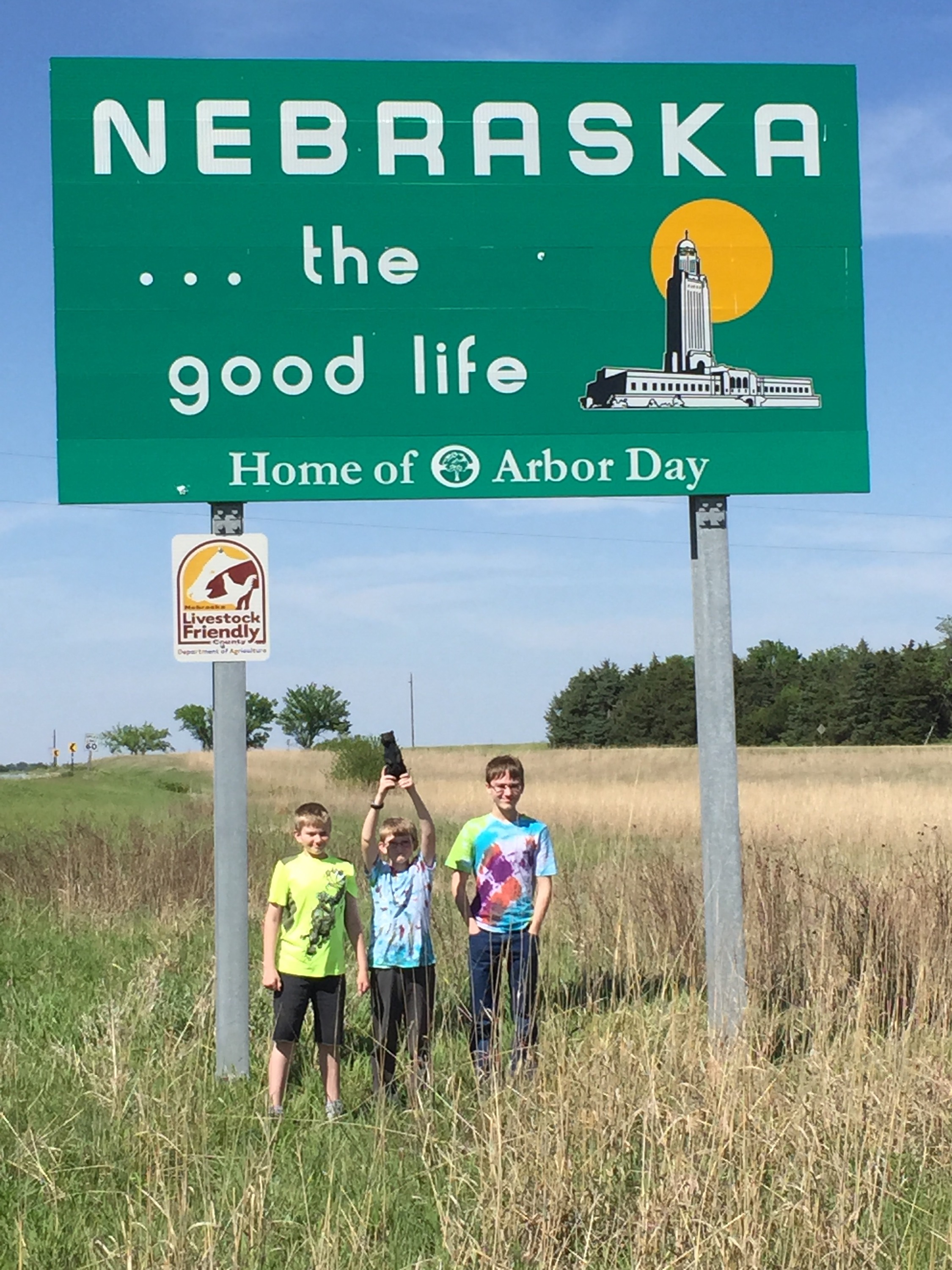 This post will be about our time in Nebraska. We had a great time in Nebraska visiting the zoo! For me, the best part was this gorrilla (you can see his picture below) and the way he loved to scare unsuspecting victims! He would watch a group of people as they walked into his area and then he would rush up and slap the glass right next to them! Screaming would follow and he would walk away with (in my opinion) a very satisfied look on his face. I thought it was very funny until I realized there was a pain of glass boarded up from his earlier antics. Yikes!! So, we promptly left the enclosure.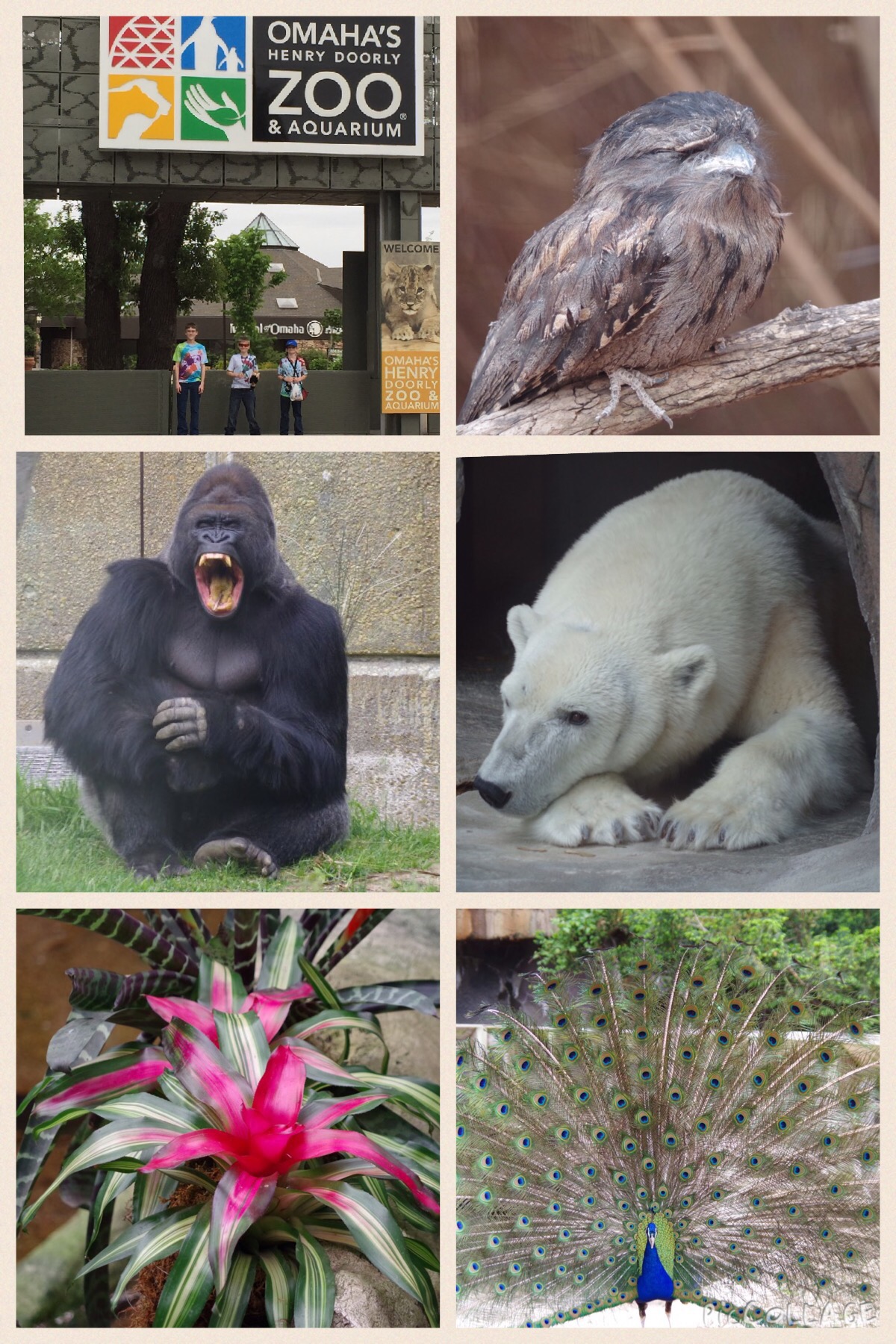 We also went to visit the State Capitol Building  which means we got to add another sticker to our state map! We are keeping a list of the State Capitols we visit and rank them in order of our most favorite to our least favorite. For Charles, Nebraska is on the top of the list as of right now!
My favorite thing was the hike though! It was amazingly muddy and I walked away with a few ticks and a new appreciation for aerobic exercising! Steep muddy hills are an amazing workout!!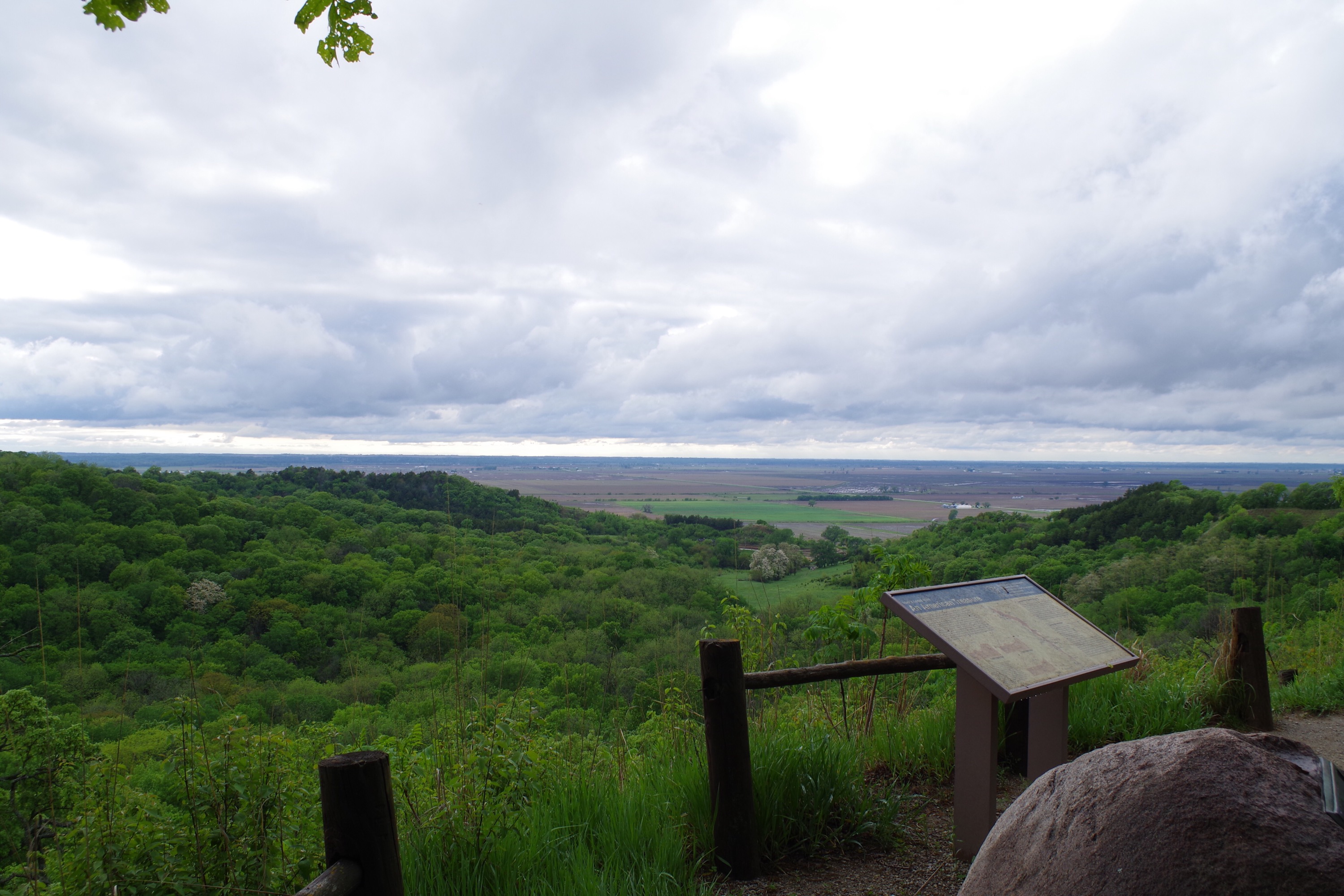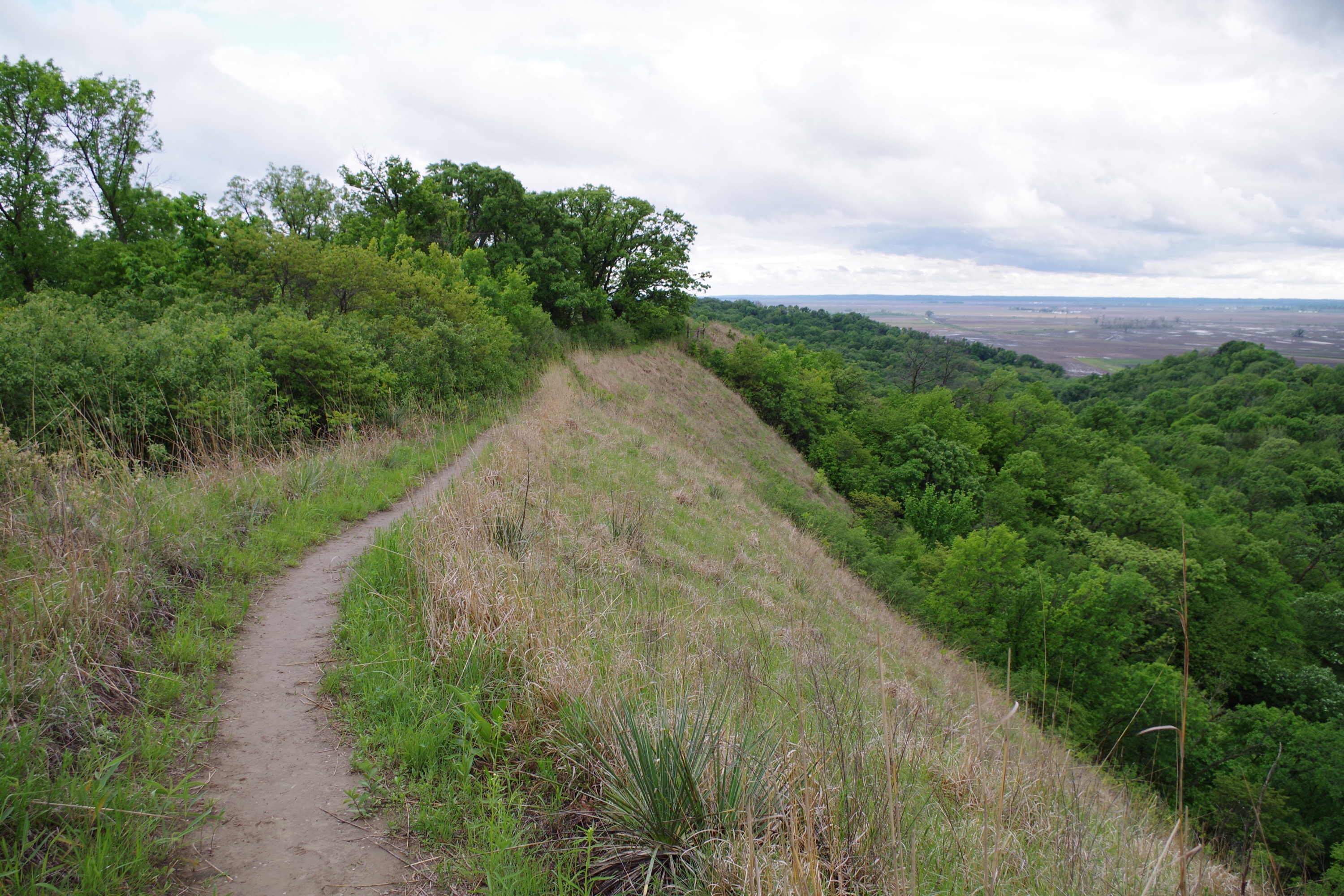 See that little path? Yeah, that little muddy path is on a ridge…so don't fall off because it's a long way down!! The views were so very worth it all though!!
My good friend, Kristi, who is from Nebraska suggested we eat at Runza. Y'all know we're foodies and always up for new food experiences so we found the closest one and gave it a try!! It was really good!!! The staff were all very nice and we ended up getting a discount on our food (all five of us ate for under $40) and we got free dessert!! Score!! We're looking forward to eating at a Runza during our next Nebraska!! They have the Runza Magic Dipping Sauce!! It is good on everything!!!
We really enjoyed our short time in Nebraska! From there we headed to South Dakota!!
See ya on the road!!