Hey Guys! We spent one week in Arkansas, but we crammed so much into that one week I'm going to break up our Arkansas adventures into two separate posts. We're going to start with Hot Springs National Park!
Confession:  I didn't really want to go to Hot Springs National Park. I could't figure out what could be so interesting about a hot spring. Did I really want to devote an entire stop to this area? When we visit some place it's not just for a weekend. We devote an entire week to two weeks to each stop. I questioned whether or not this National Park was worth the hassle of staying so far from Little Rock (which is the main reason we were going to be in the area). Now, don't get me wrong…we love our National Parks…it's just that usually, National Parks are…well…bigger.  I'm talking about Parks and not Monuments or Historic Sites or Battlefields.
The day we went it was soooo busy. Finding a parking spot wasn't easy. Let's just say, I was still skeptical when we walked into the Fordyce Bathhouse. It wasn't looking so hot for Hot Springs, so far.
The boys grabbed their Junior Ranger booklets and we set about exploring the museum in the Fordyce Bathhouse. The National Park Service has restored quite a bit of the Fordyce to what it looked like back in it's heyday. In the picture above you can see one of the stalls used for a womens bath.  The uniform you see is what the attendant would have worn.
The museum in Fordyce Bathhouse you get to walk through the "ritual" of a bathhouse visit. These visits were a three week long regime of daily baths,
workouts in the state-of-the-art gymnasium,
massages with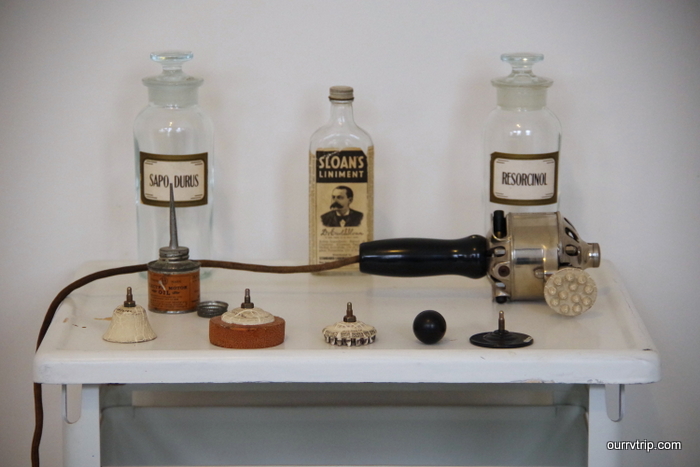 the newest devices and tinctures,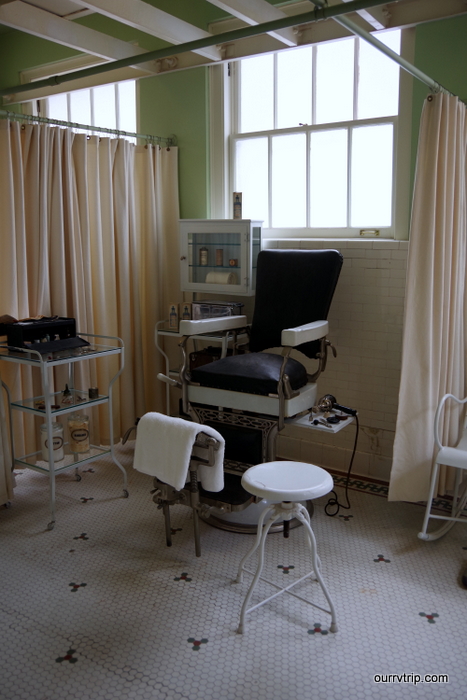 and a variety of specialty treatments. The room above was for podiatry…all afflictions dealing with the feet.
When all that steam from the hot spring water ruined your hair, you could stop into the beauty salon and have it fixed. Check out all of the old beauty equipment!
During the mid- 19th century, Hot Springs catered to the wealth of America. People came from all over the country to have a spa vacation at one of the famous Bathhouse Row's "temple of health and beauty", but the wealthy weren't the only people lining up to get into one of the spas. The mineral rich, hot spring water was said to be a cure for what ails you no matter what that ailment was. Many people came for physical therapy in specialized tubs like the one above.
While the bedrooms were on the small side,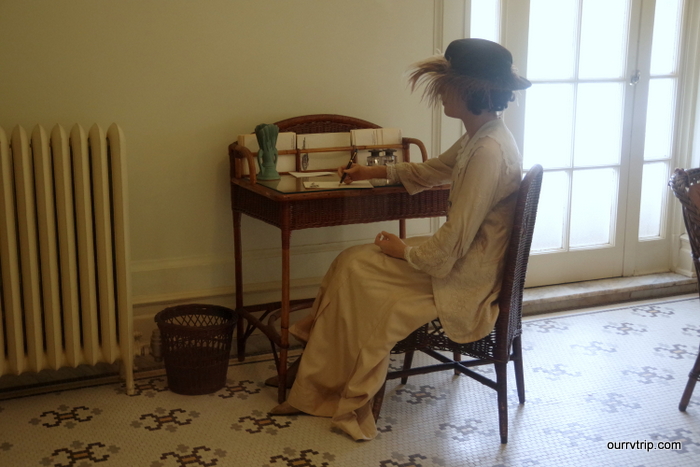 the bathhouses offered ample rooms and activities to allow for socializing in the evenings. The mannequin in the photo above kind of gave me the creeps. I really kept expecting it to move. Maybe I've watched too much sci-fy.
The first bathhouses weren't really bathhouses. They were wooden planks surrounding excavated rock where the bathers' would soak their feet. The first "bathhouse" which was more like a log cabin was built in 1830. During the height of Bathhouse Row, the spas were very elegant with stained glass, fountains, and works of art to make an establishment that rivaled those found in Europe.
 There was a time when the opulent spas attracted not only the wealthy, but also sports heroes, politicians, and even mobsters. Hot Springs became just as known for gambling, prostitution, and organized crime as it was known for it's water. The success of Bathhouse row has gone up and down through the years. During the 1940s there were twenty-four bathhouses in operation. Only two spas are operating today. You can go to the Quapaw or Buckstaff Bathhouses and soak in the hot spring water for a fee. The Buckstaff has been in continuous operation since it opened it's doors back in 1912 and is the only continuously run bathhouse on Bathhouse Row.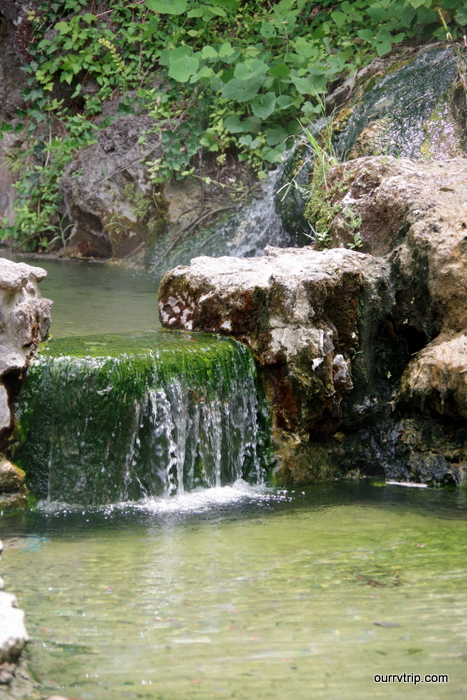 While most of the springs have been covered and sealed off to prevent contamination, you can still see some springs bubbling up and running down the mountain to collect in pools of 140° water.  So, why is the water so hot? It may surprise you to find out that Hot Springs isn't in a volcanic region. The water you see in the picture above started it's journey about 4,000 years ago as rain water seeping into the ground. The rain water is heated naturally by rock that's under immense pressure at a rate of 4° every 300 feet. The rain water is then forced back up though fractures where it will take about a year to return to surface. The park collects 700,000 gallons a day. Here's a tidbit for you: the water that you see flowing in the picture above started as rain water when the ancient Egyptians were still building the pyramids!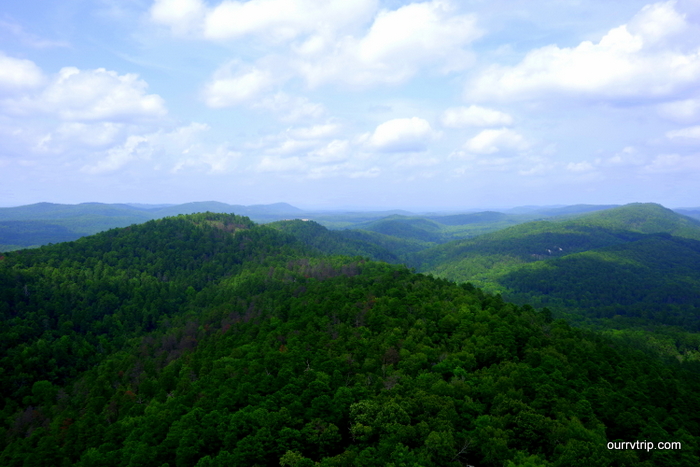 Not far from Bathhouse Row is the Hot Springs Mountain Tower where you can get a birds eye view of the area.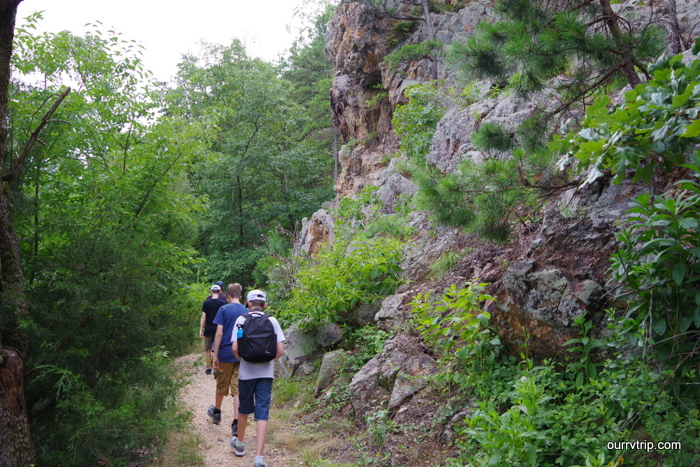 There are even some hiking trails around!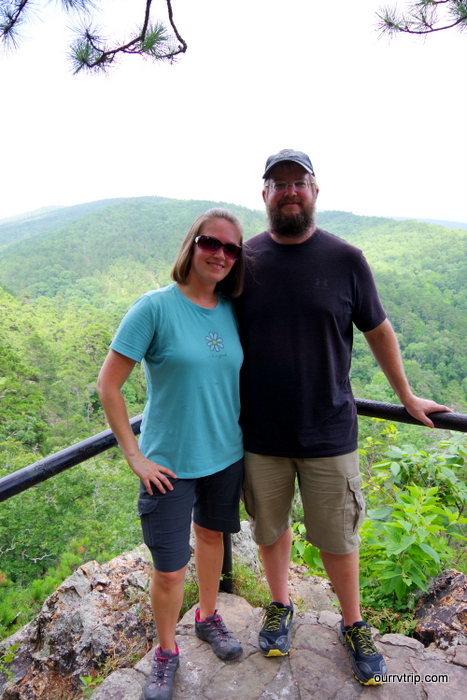 We hiked to Goat Rock to check out the view. It was an easy one mile TAB (there and back) trial, but it was so incredibly hot. We ran into an older couple who had hiked from a near by campground. They were lost with no water and no map, but didn't seem to be worried about it. Guys, if you're going to hike…have a map and please carry water. Be smart about your explorations.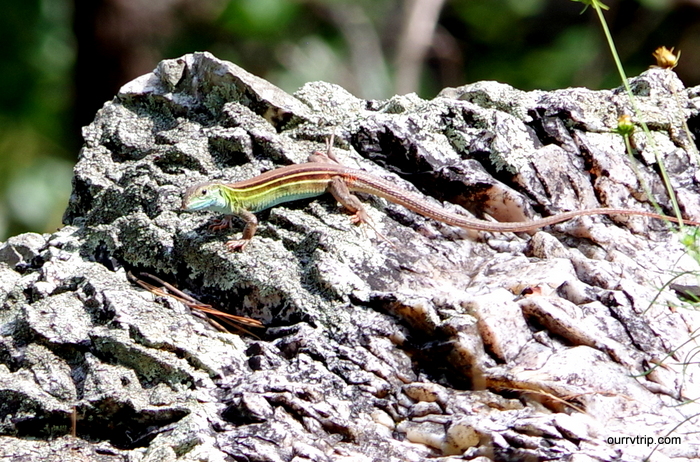 We saw tons of these little lizards during our hike. They were everywhere!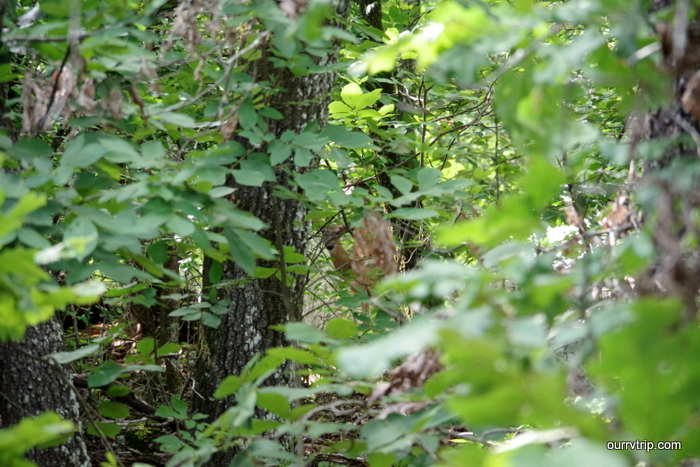 We even ran into this little lady. Can you see her? This little deer is a master at hiding and camouflage.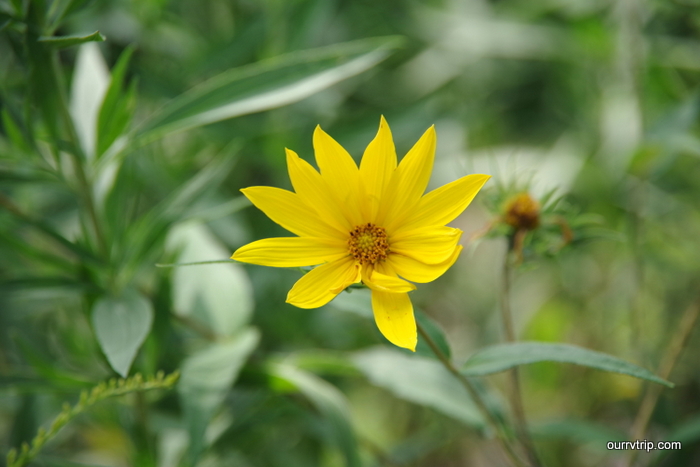 Ready for some pretties?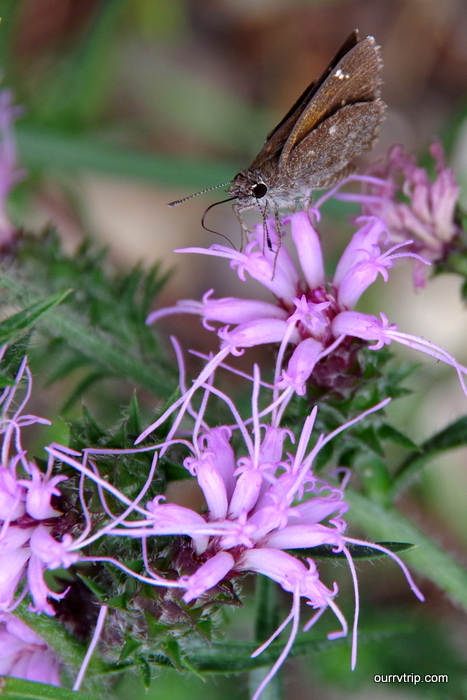 There were quite a few different pretties around during our hike.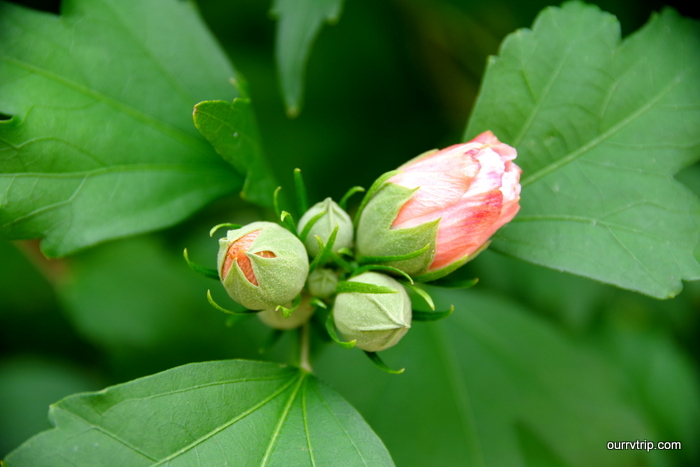 We were there late Spring, early Summer. Some pretties were still just waking up.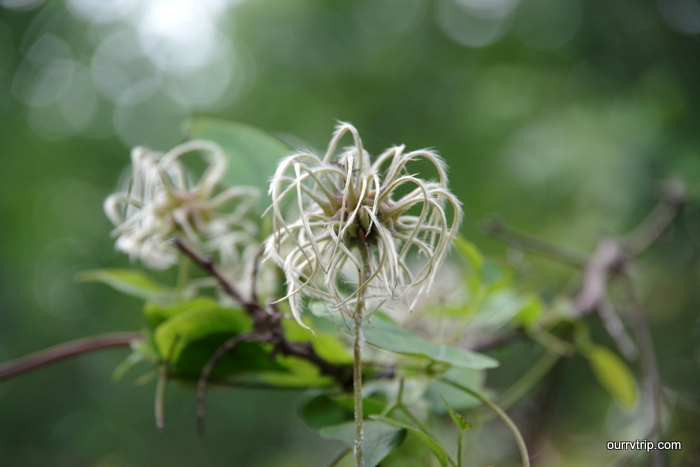 I know, I know…it's a weed. But, it reminds me of a serious case of bedhead. 😛
We had a great day learning about the springs, tasting the water, and exploring Hot Springs National Park! Even though it's the smallest and oldest National Park there's quite a bit to see and do. We easily filled an entire day and could have spent another day hiking more. So, what did we learn? Sometimes there's more than meets the eye when it comes to National Parks.
See y'all down the road!
#minieasternloop2017