We started our Fairbanks visit off on…well, not the best foot. Y'all know I'm a planner. When we decided to do Alaska this summer, I mapped out and plotted the entire trip. I researched each place we were going to stay and then we made reservations. When I planned the Fairbanks portion of our trip (the last place we would stay in Alaska), I found an RV park called Northern Moosed. I couldn't really find anything about it other than it was in The Milepost…so we took a chance on it. According to The Milepost, Northern Moosed its the northern most full service RV park in Alaska.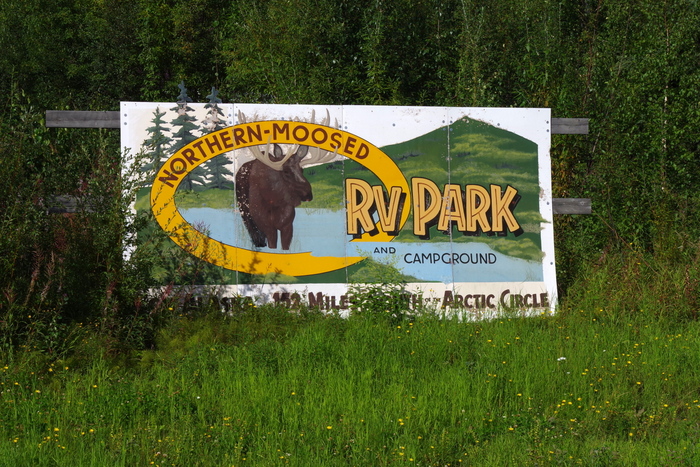 We were really excited to stay here and had hoped to see some of the moose that supposedly roam through the camp daily.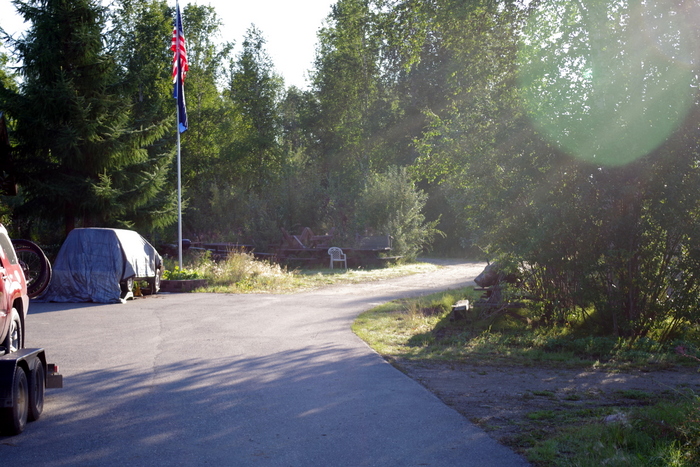 When we pulled in I had a feeling we should just turn around and get out of there. It was…rustic, but hey…it's Alaska, right? Camping is supposed to be rustic? I thought it would get better when we went inside to register, but as the Camp Host kept telling us about the place, that little feeling of unease kept growing. We'd been told it was full service…that we would have full hookups. But, as it turned out, we wouldn't want to use the water there….it was full of rust. Sigh. Well shoot. We went ahead and pulled in and found a place. You can see in the picture above, that there were random items strewn about. FYI…rustic does not mean trashy.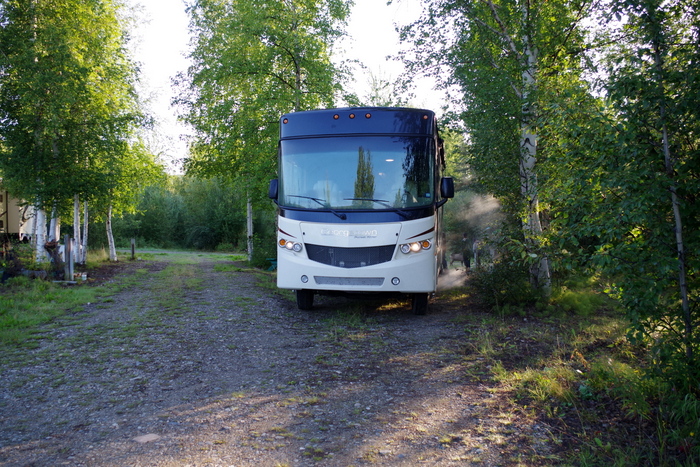 The site we settled on was the best of the lot. We had our pick. That was another red flag…but it was late in the season…maybe the main season was over? After we got set up and Jerl saw just how bad the water was we decided we would have to get some extra filters or just move. We spent our first afternoon in Fairbanks trying to figure out what the best course of action would be. After hitting the Lowes and Home Depot and talking with some locals (who told us all the water in the area was unusable due to arsenic) we decided to move to a different park. One that was on city water that had been cleaned and was totally drinkable.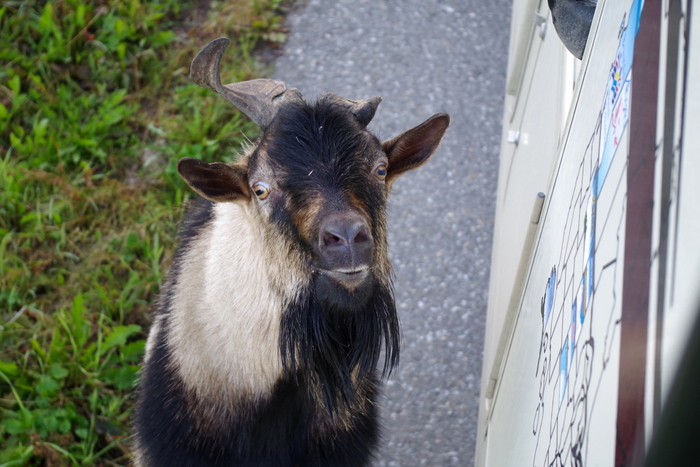 The next morning we started packing up. Jerl had talked to the owner of Northern Moosed and told her we would have to move due to lack of phone service (which happened to be true) and they gave us a full refund (which was super nice and we weren't really expecting). While we were packing up and trying to get the heck out of Camp Weirdo, the goat you see in the photo above decided to terrorize us all. He was extremely aggressively charging at the boys. He was trying to get into the RV. What's sad is we could tell this place had once been someplace very cool to stay.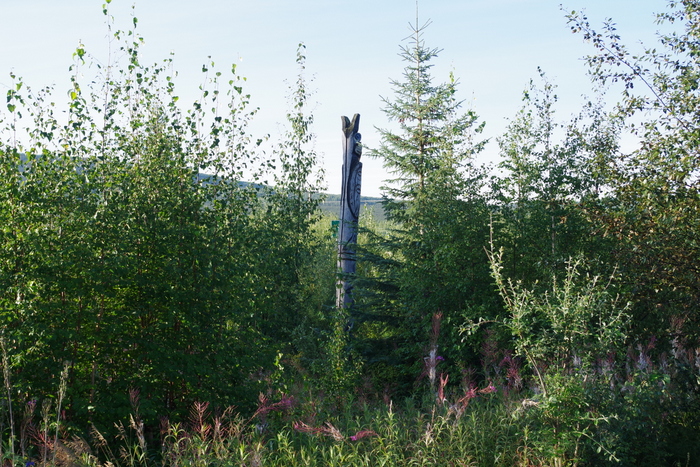 There were signs that someone actually put some time and effort into making Northern Moosed a good place. It's been with the current owners for six years and it's obvious to us that they've done nothing to it. The Camp Host was pretty sure the goat was from her neighbor (who she's convinced is a crack addict). The RV park we moved to was wonderful! It was very clean and kept. We could use the water. And most importantly…there weren't any crazy goats trying to kill us!! The whole Northern Moosed experience was just…bad.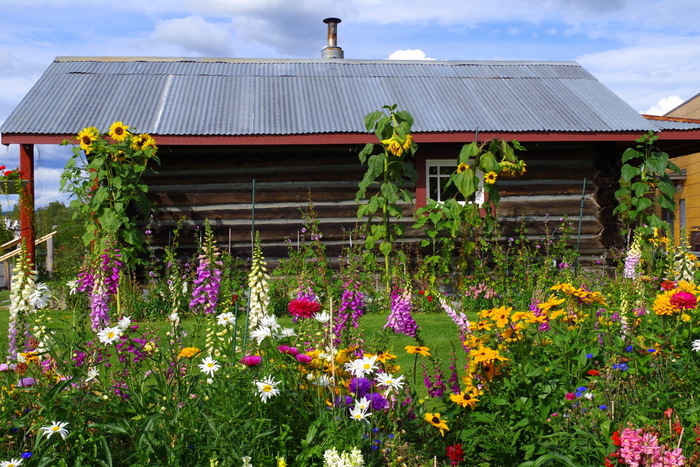 We went to two museums while in Fairbanks. The first one we went to was actually free. It was at the Fairbanks Visitor & Cultural Center.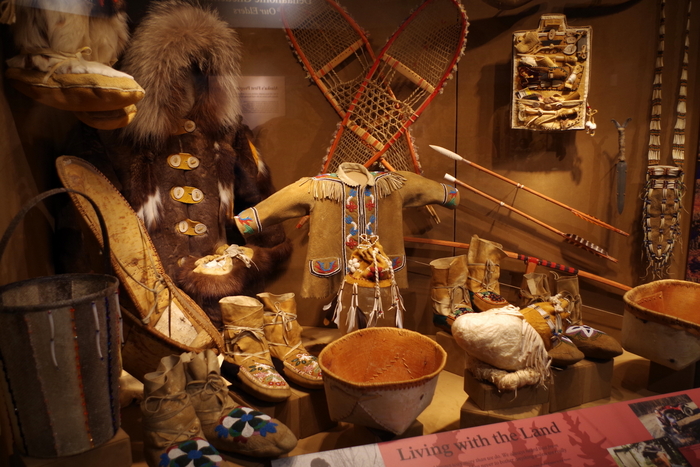 The museum inside was great. It had some great displays all about the Alaskan's heritage and history.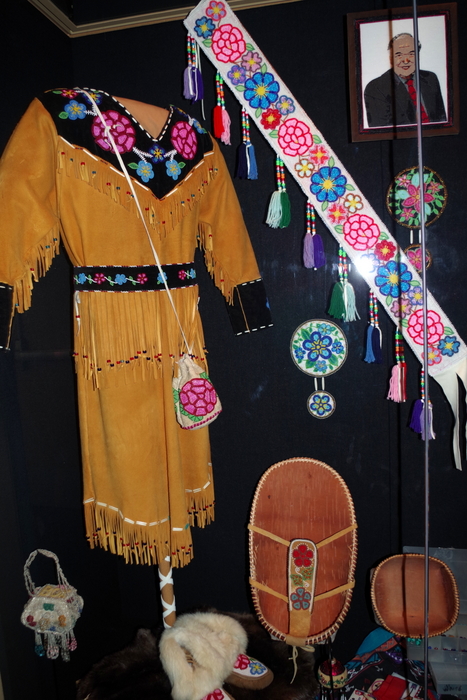 The bead work was my favorite.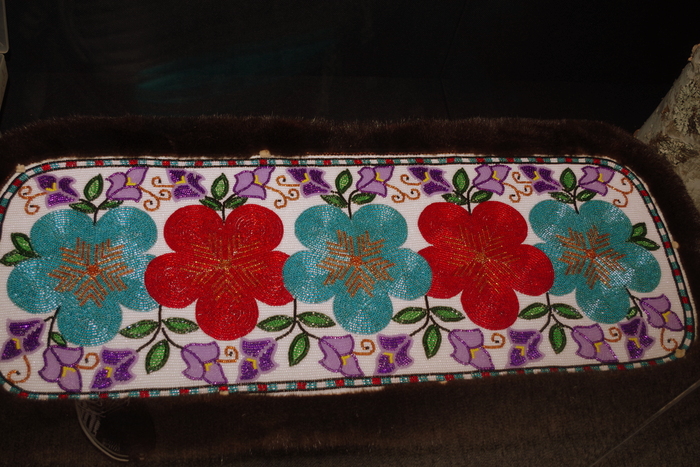 Here's another shot of the amazing bead work. The beads they use are called seed beads and are tiny.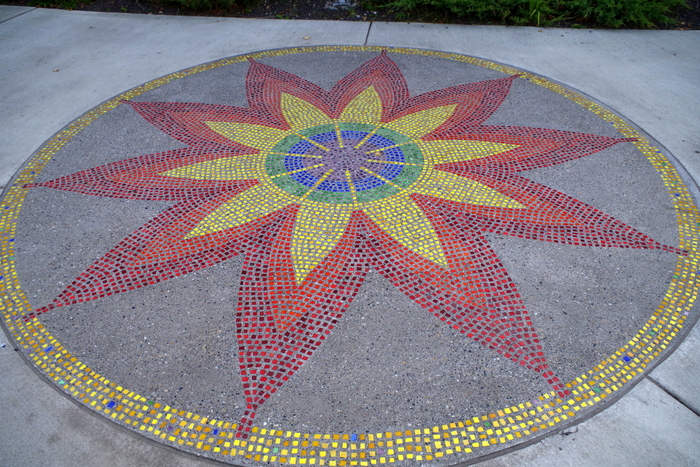 While the inside of the museum was really interesting, I preferred all the stuff outside. There were five different murals around the grounds all based on Native art techniques. This one was based on a basket weave.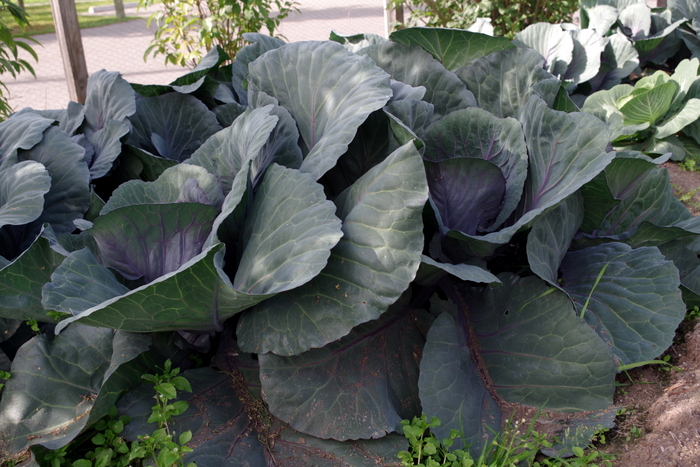 There was a small garden to demonstrate how ridiculously big the veggies get in Alaska. The cabbages above were absolutely huge!
And, of course, the flowers…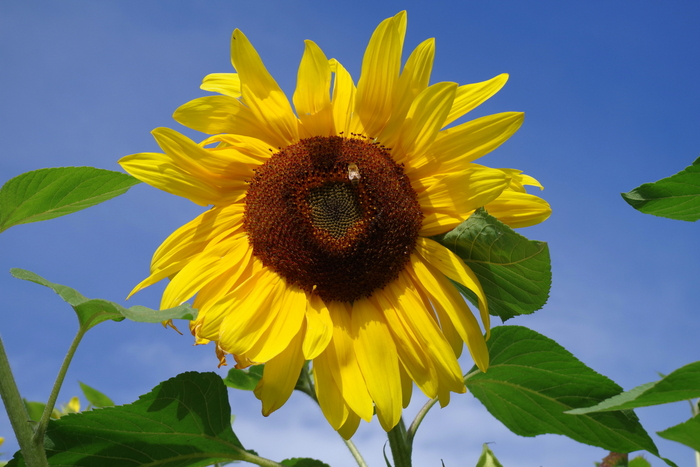 With all the Alaskan sunshine, the flowers were out of control.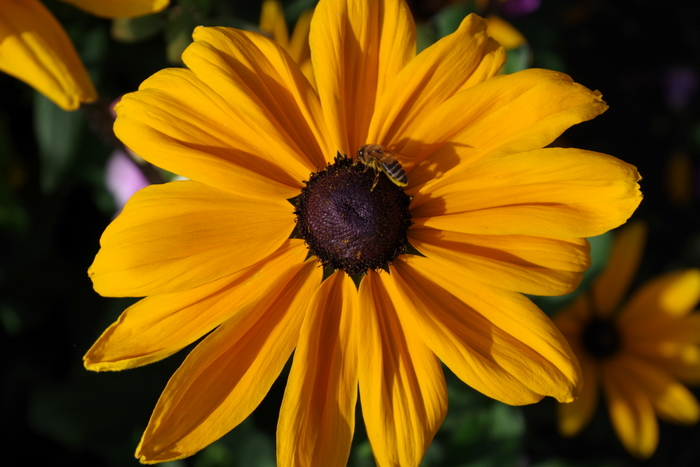 I took more pictures of flowers than I did the displays inside the museum. I won't post all of them up…there are too many.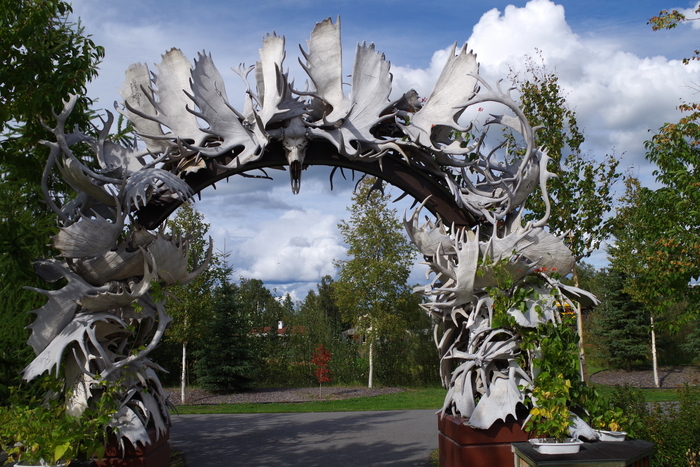 There was an arch made of moose and caribou sheds. I have a friend back in Texas (you know who you are) who needs to do this on her ranch!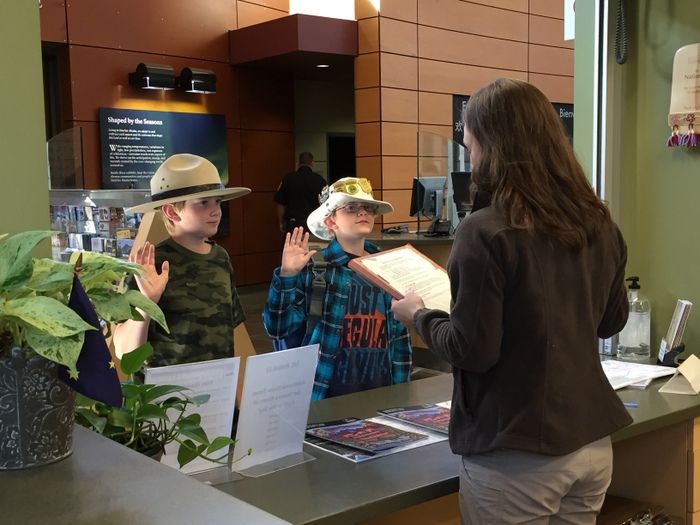 The boys earned another badge at this museum. In the photo above, you can see them getting sworn in. Alex got to wear an actual Ranger hat. He was really excited about that.
The second museum we went to was at the University of Alaska.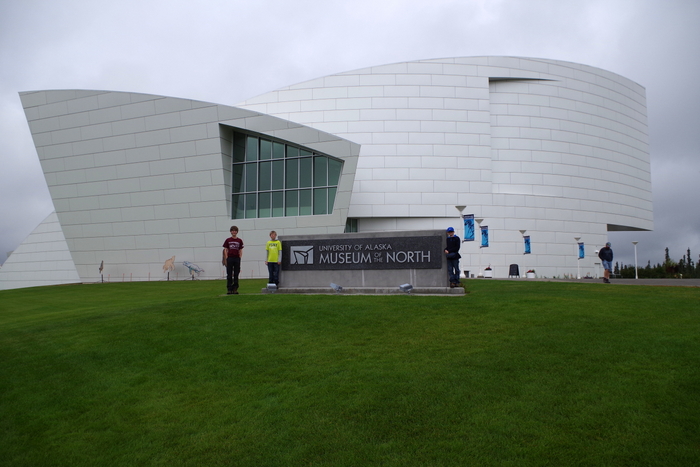 The Museum of the North was one of the best museums we've been to.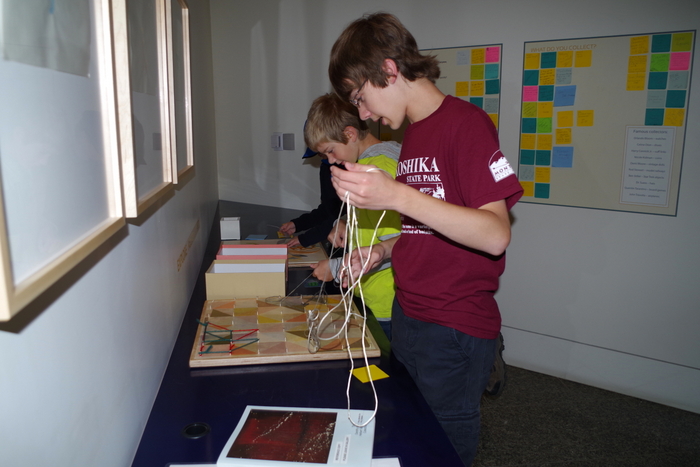 This is the first museum we've been to that had hands on things for the boys to do (that wasn't a kids museum).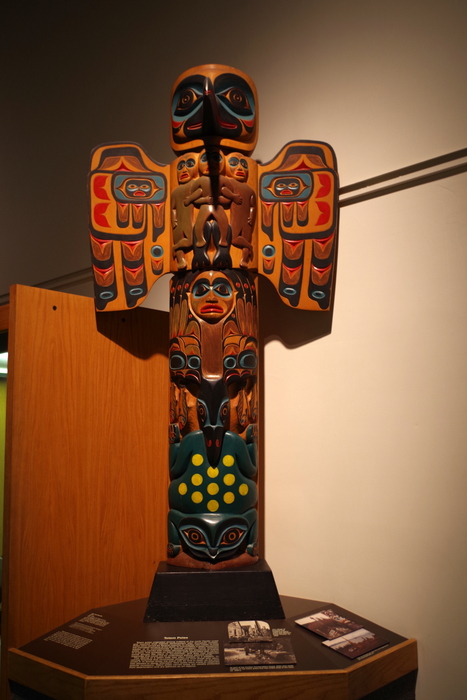 The main exhibit was sectioned off into the sections of Alaska and had items specific to the section of Alaska it dealt with.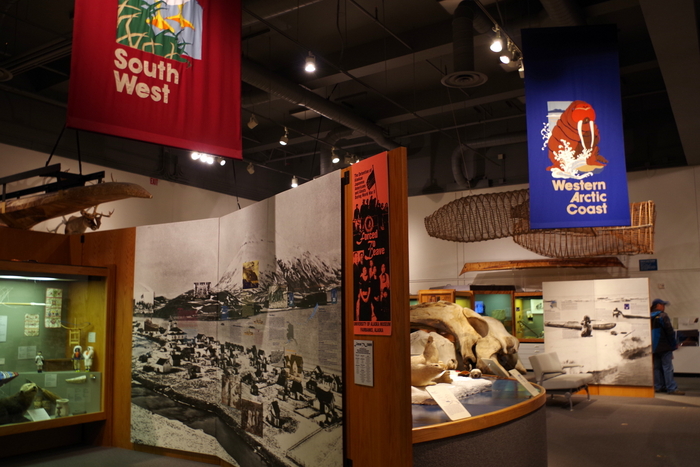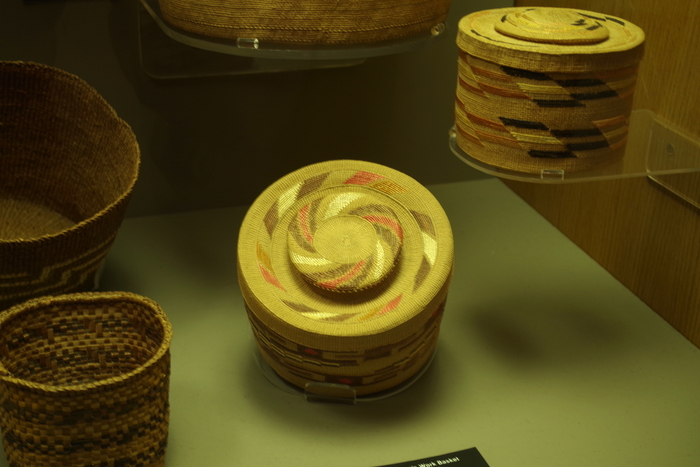 The weaving techniques were quite impressive.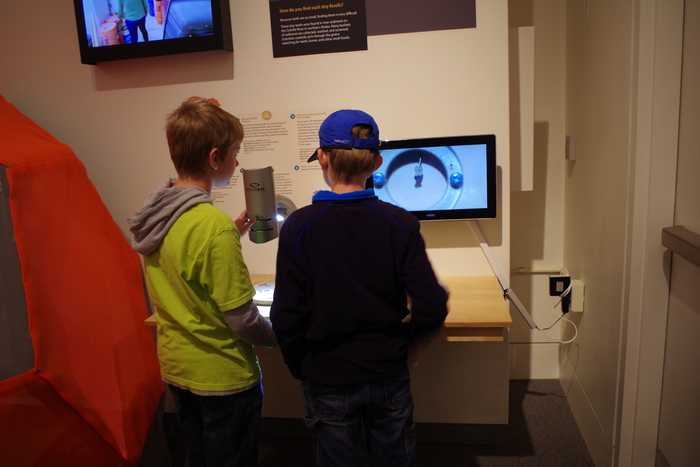 There was even equipment out for the kids to use. At this station, you could use a microscope to check out some fossils.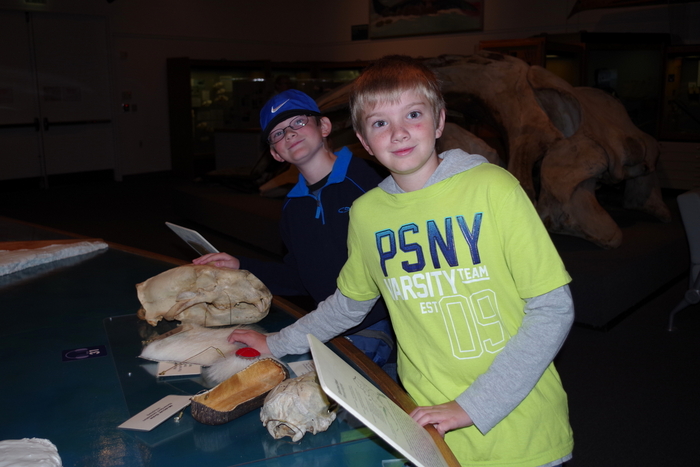 Some of the interaction stations allowed the boys to feel actual bones and fur or what a mastodon tooth feels like. My only issue with this museum is that the lighting was really dim. It was hard to see some things and taking pictures was a challenge for a newb like me.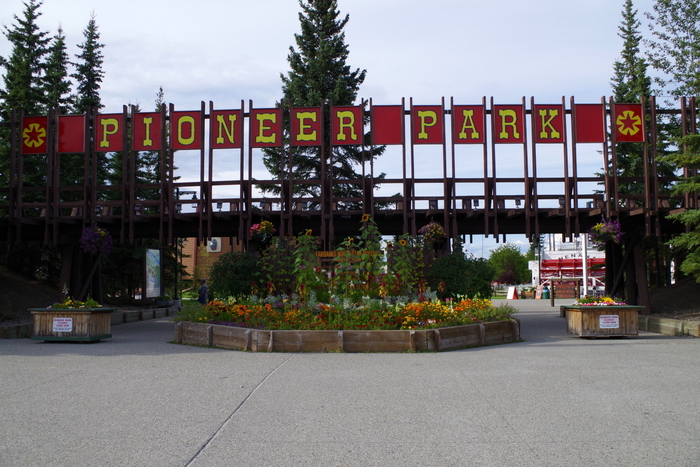 Pioneer Park was a big disappointment for us. We had heard about it from several people and we'd seen advertisements for it in several places so we had high hopes for it. Admission is free, but anything you want to do inside you have to pay for. That's fine. Gotta pay the bills somehow, right? But, the park is very rundown.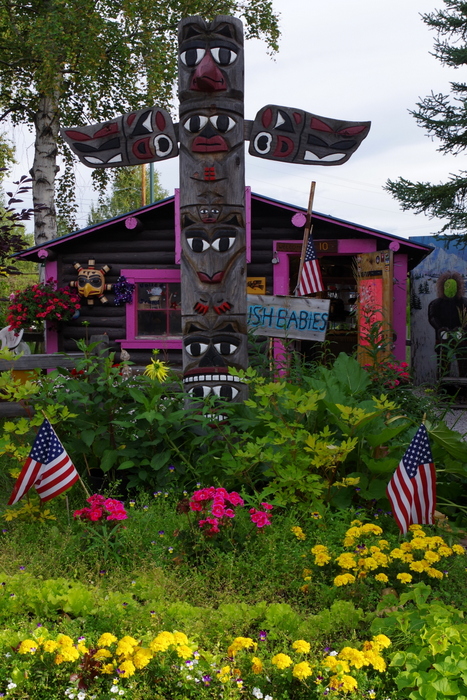 There were some neat displays. No rides.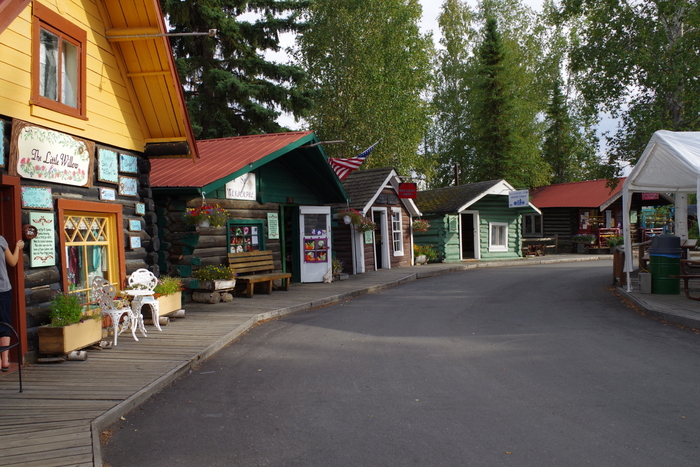 A small portion of the park looks like a small pioneer village with shops in a few of the buildings. The shops were…odd. Mostly handmade items or things that looked like left overs from the year before. We didn't stay long. It was…weird.
I'm going to do Fairbanks in two parts so stay tuned for Fairbanks part two!!
See y'all on the road!
#alaskabound #keepingitreal