Anchorage is one of those towns I was really looking forward to seeing. I had grand visions of seeing moose right on the streets of the city…bears waddling around our RV park. I mean, it's Anchorage, Alaska…it should be rugged and wild. When we were in Valdez we struck up a conversation with a couple who live in Anchorage and they started telling us how unsafe the city is. Now, to be honest, we'd heard a few disconcerting things about Anchorage before, but chalked it up to people visiting the wrong parts. Every city has good and bad parts, but this couple actually lived there. So, we changed our plans and decided to stay in the Palmer area. We're very pleased with our decision. The RV park we stayed in is really nice. It was close enough to grocery stores but far enough from a city that we felt like we weren't right in the middle of town. We've really enjoyed the Palmer area! I've been trying to do a post for each area we stay in, but I'll have to break this one up into three posts!
So! Anchorage! We got to spend two afternoons in Anchorage.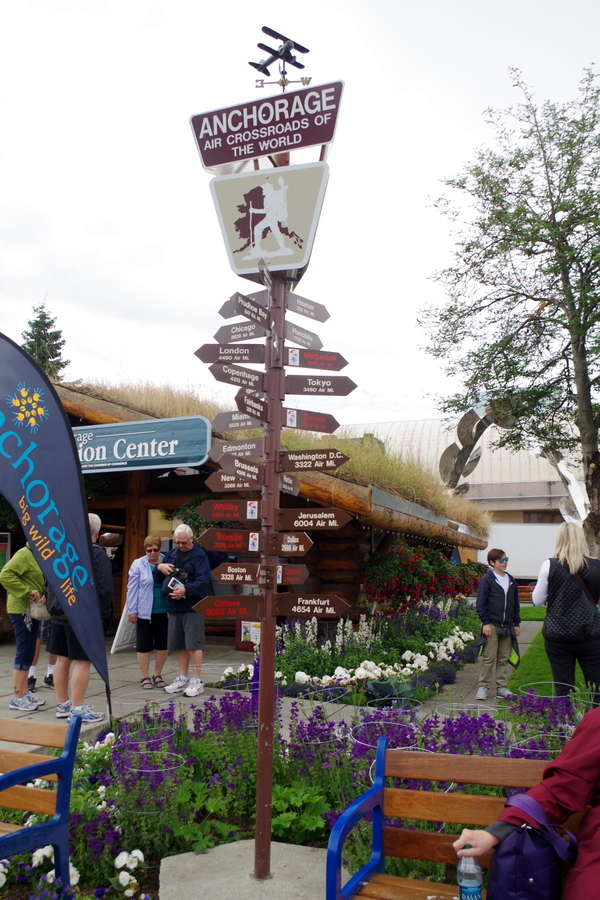 The first place we went was the Information Center. It was a log cabin! I was looking for rustic…it doesn't get much more rustic than a log cabin. The rest of the city was, well, very city like. So, I was pleased to see at least some of my Anchorage vision was true.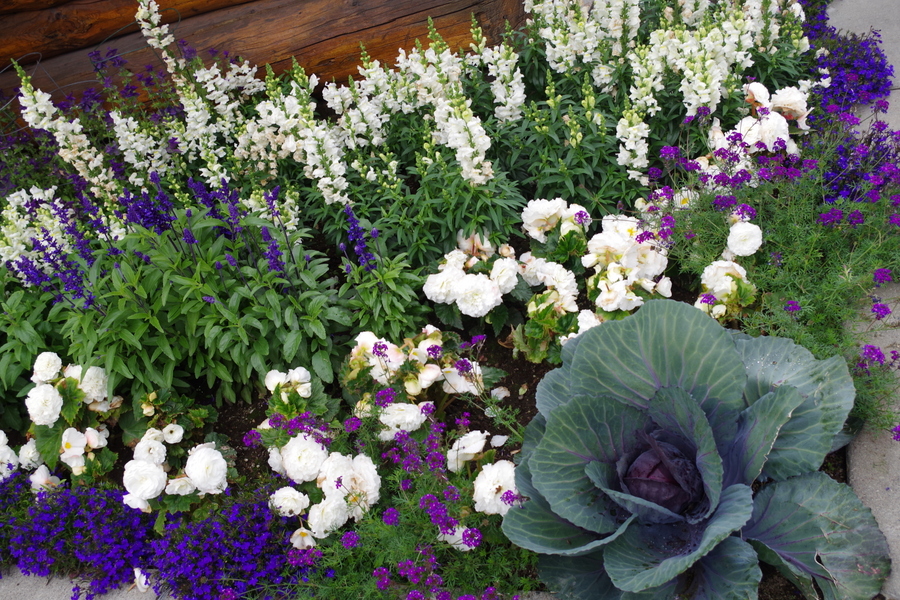 This part of Alaska is always boasting about it's huge vegetables. They even have some cabbages planted right by the info center. I loved all of the flowers.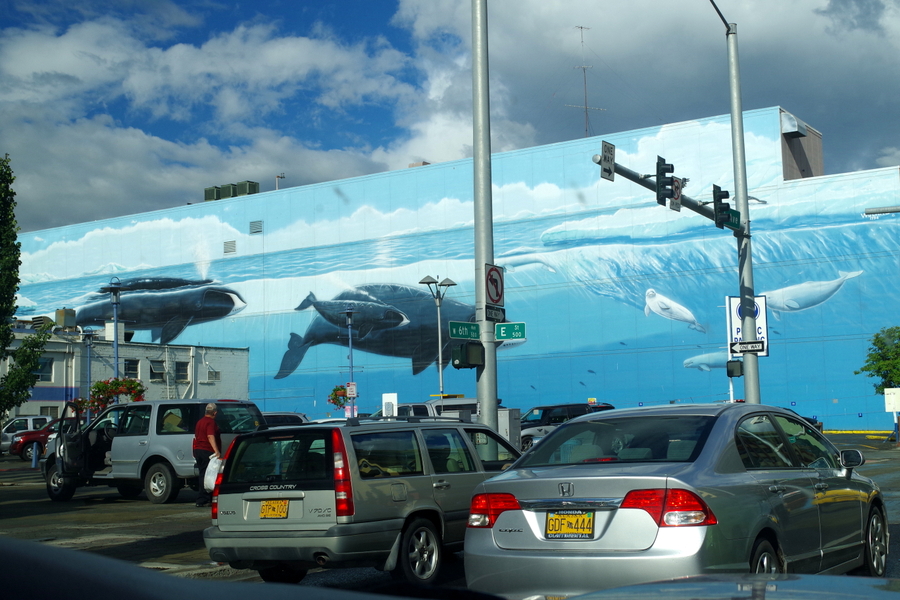 There was this fantastic mural! I wish I could have gotten a better picture of it, but it was right beside a busy street.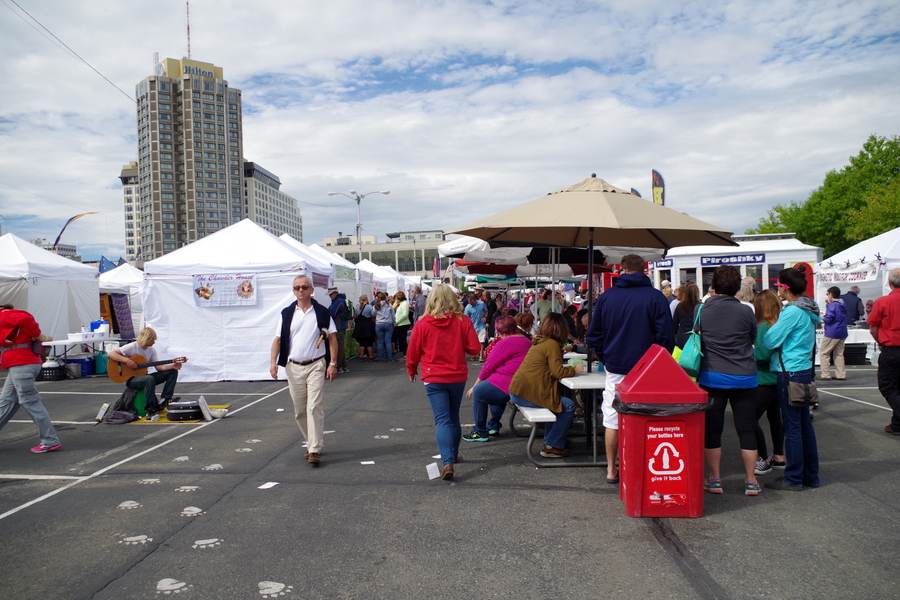 Every Saturday in the summer Anchorage has Saturday Market. It's a farmer's market plus craft show plus vendor market. We saw some of those huge vegetables there! Squash and zucchini twice the size I've ever seen them!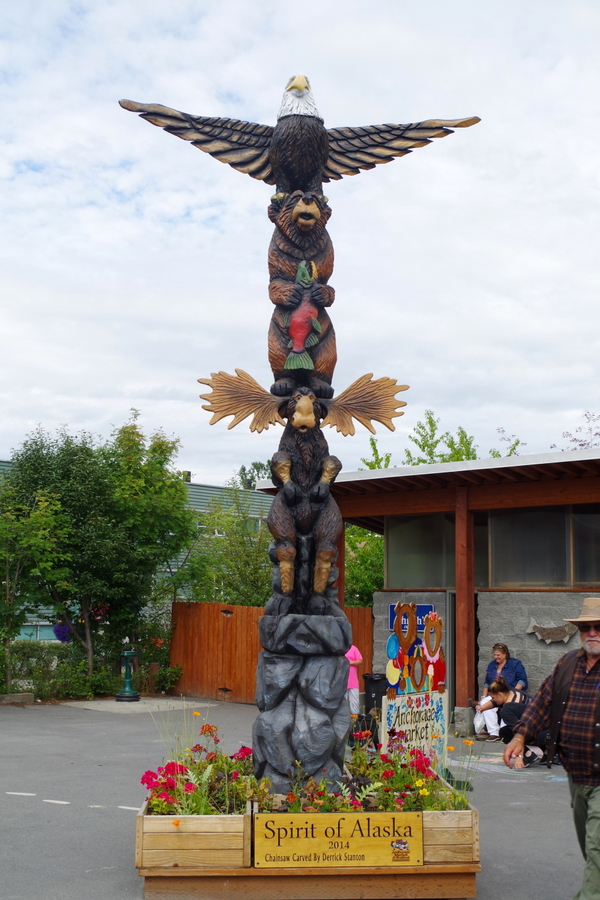 Totem poles are big in Alaska. Every town we've been in has had them. This one is the best one I've seen so far.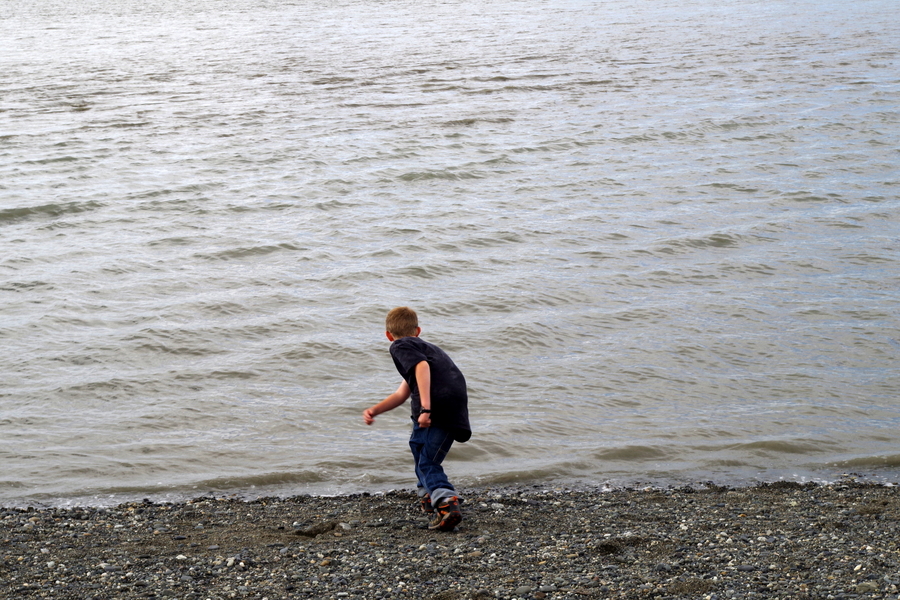 We found a beach and had to skip some rocks. All of the beaches we've seen have been rock beaches. We've seen tons of sand here…just not at the beaches!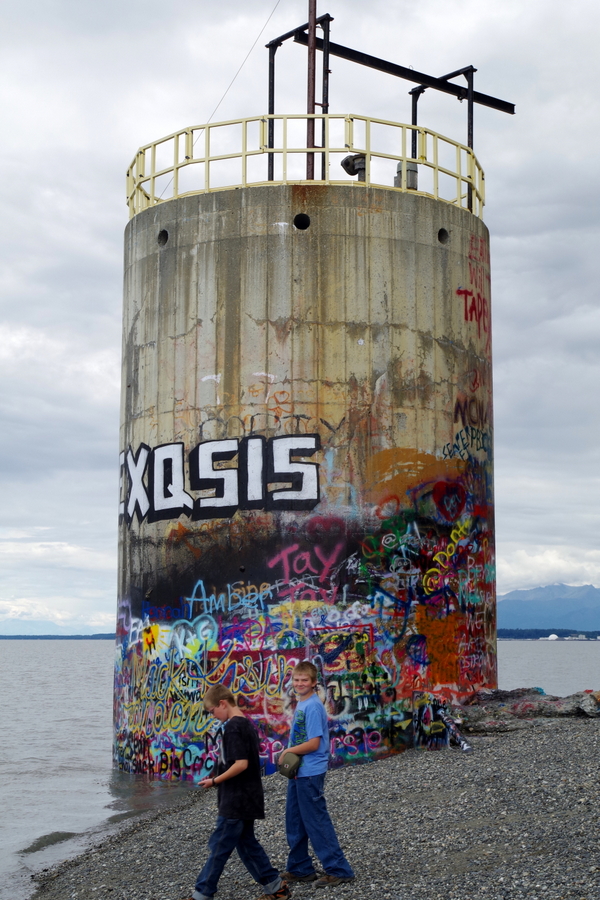 There was quite a bit of graffiti at this beach, but…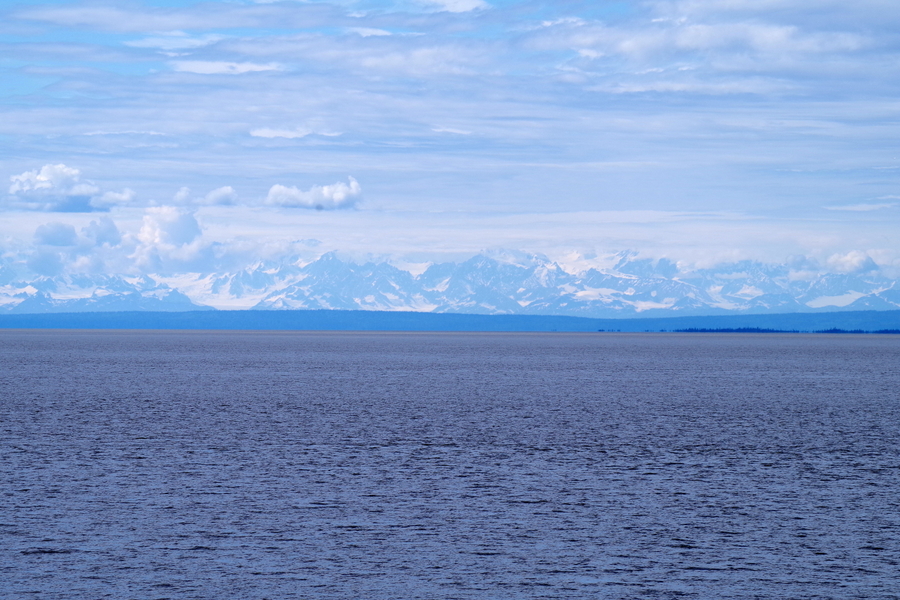 the views were stellar!!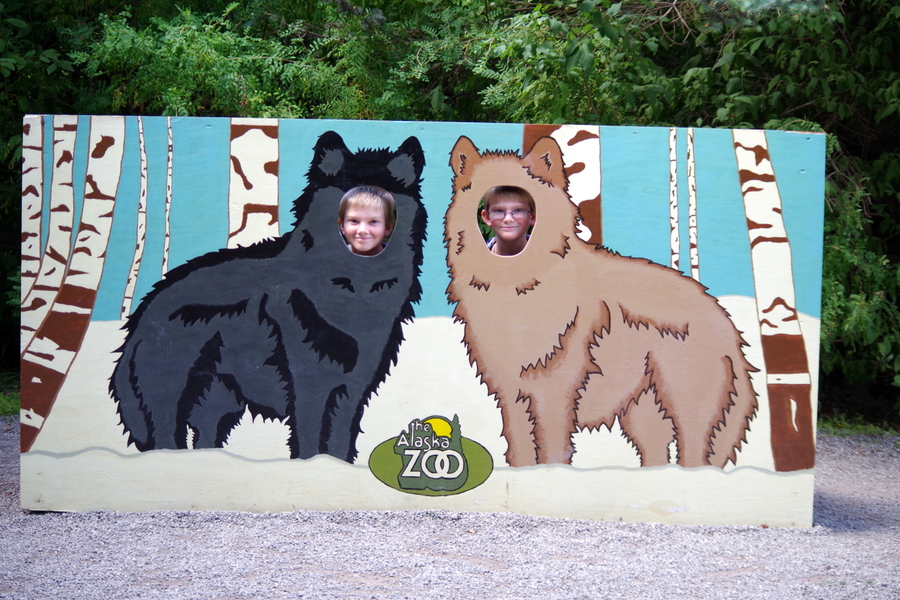 The second afternoon we spent in Anchorage, we went to the Alaska Zoo! We really enjoyed this zoo. It was laid out a bit weird and some of the exhibits were empty, but all of the animals were healthy and happy and the habitats were all huge! Oh! And, all of the animals were indigenous to the Alaskan climate! We really enjoyed getting to see some of Alaska's wild animals up close.
Here are some of our favorite pictures from the zoo.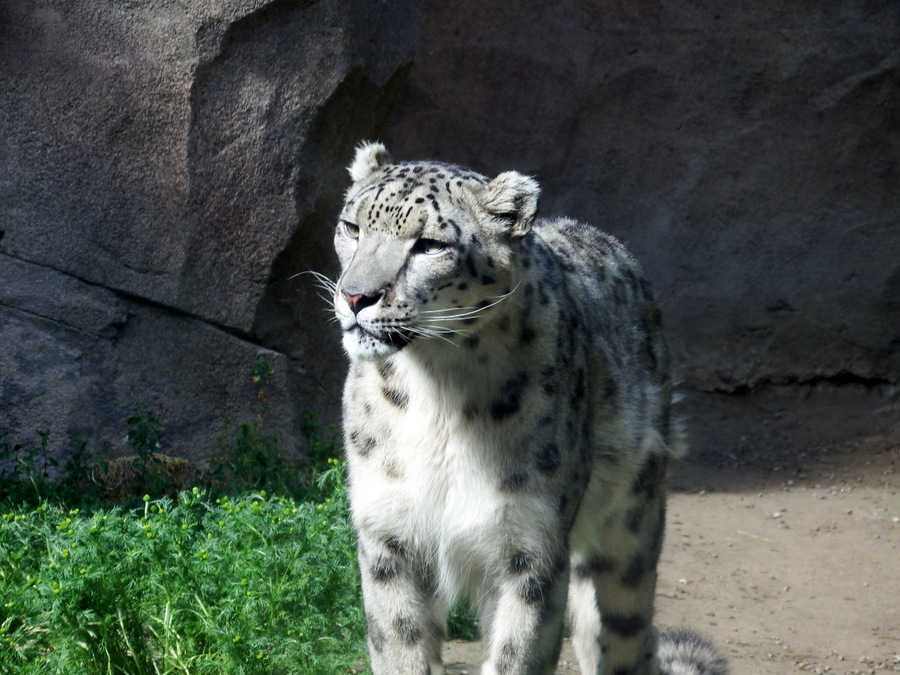 Snow Leopard. *Picture taken by Charles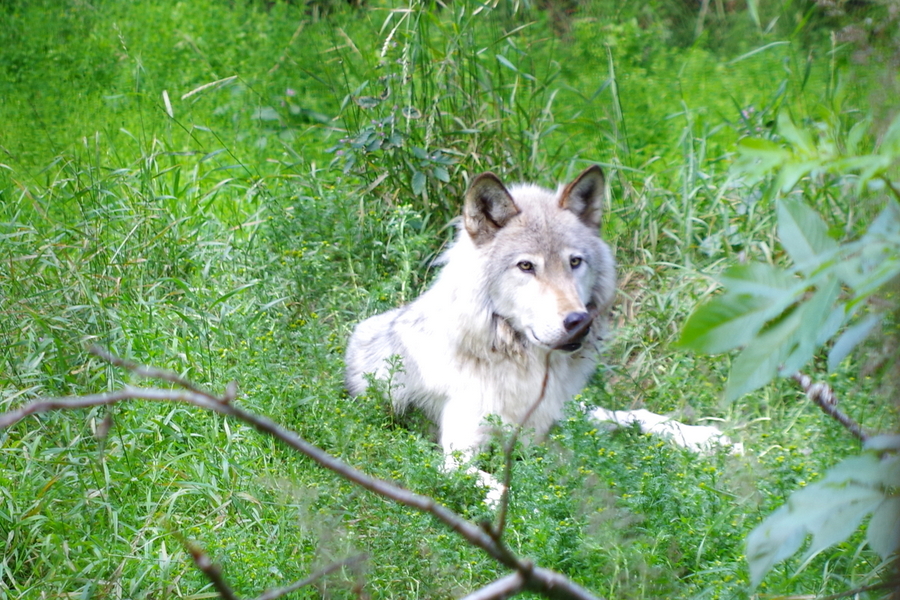 There was an entire wolf pack.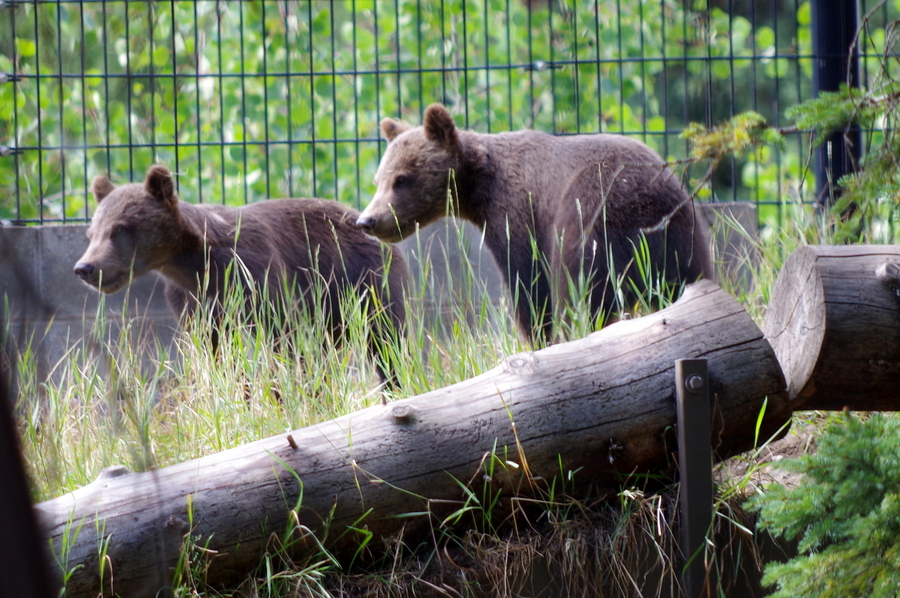 These two bear cubs are orphans. The zoo has an orphan center.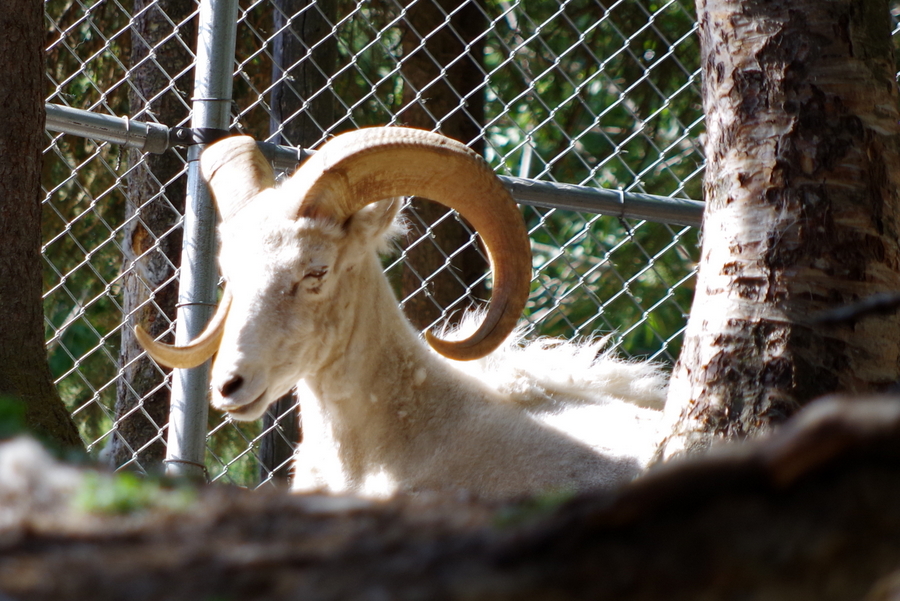 Dall Sheep.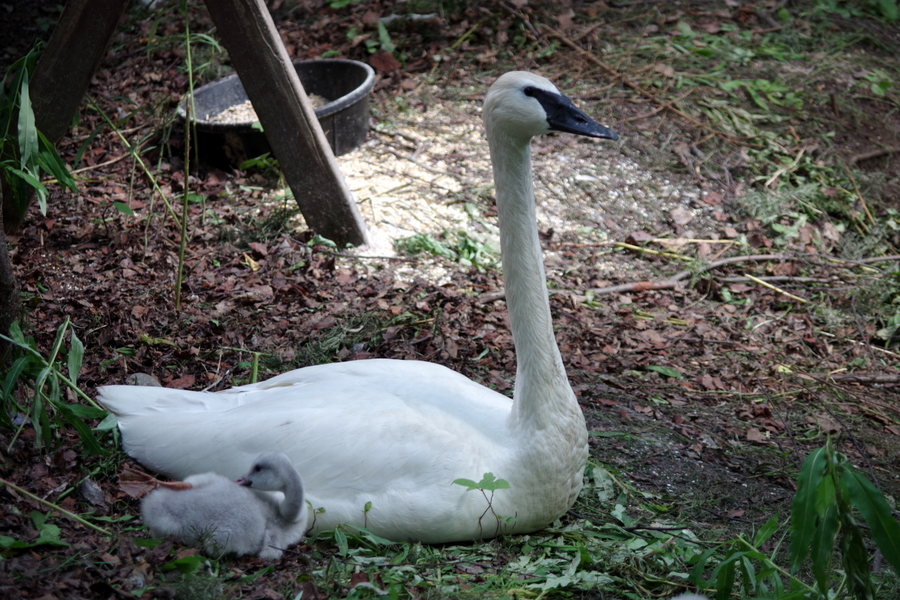 Trumpeter Swan. We've seen tons of these in the wild, but we're always driving down the road and I haven't been able to get a picture of one.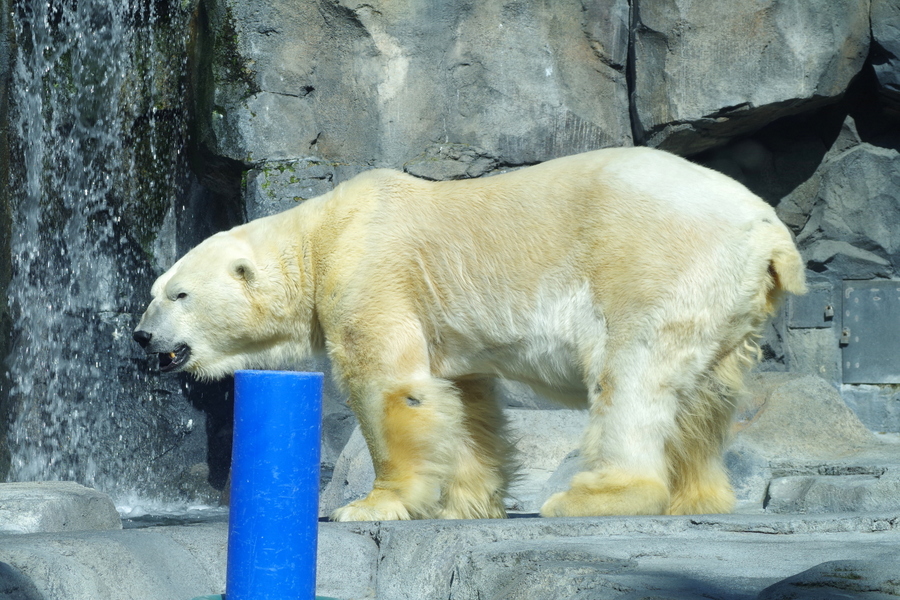 Polar Bear. Of course the Alaska zoo would have polar bears!! They're getting ready to expand the polar bear habitat and it's going to be huge! I'd love to be able to go back and see it when it's done someday!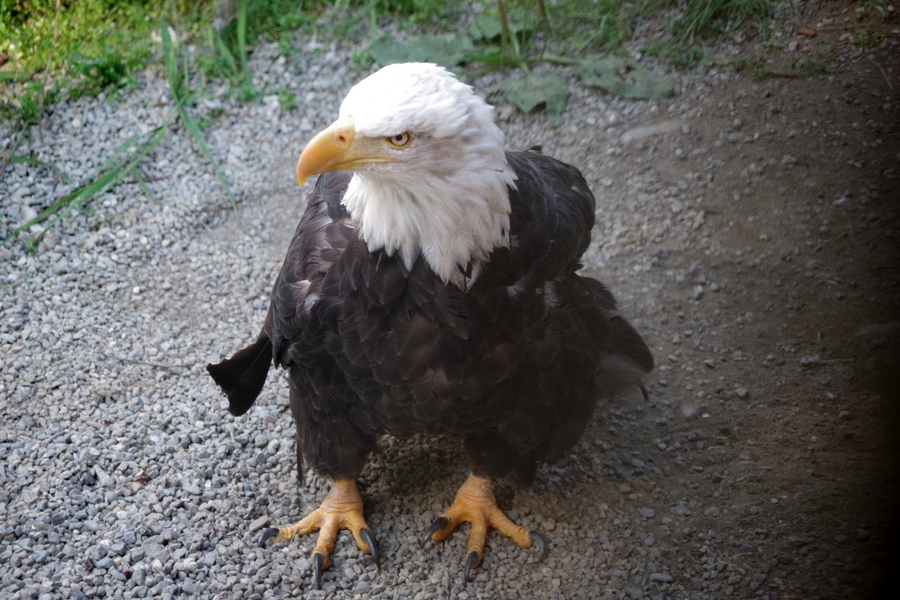 Last but not least is the Bald Eagle! There were two of them in this exhibit and they were gorgeous!
Most of the animals at the Alaska Zoo are either orphaned or they were injured in some way and can't be released back into the wild. We're keeping a list of our top zoos. Houston still has the top slot, but Alaska is firmly in the number two slot!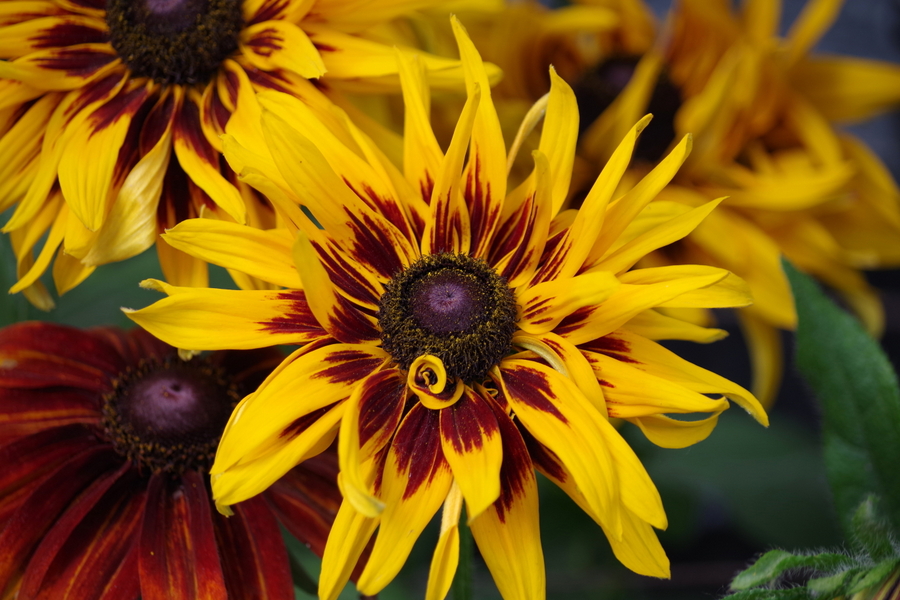 Am I the only person who goes to the zoo and takes pictures of the flowers?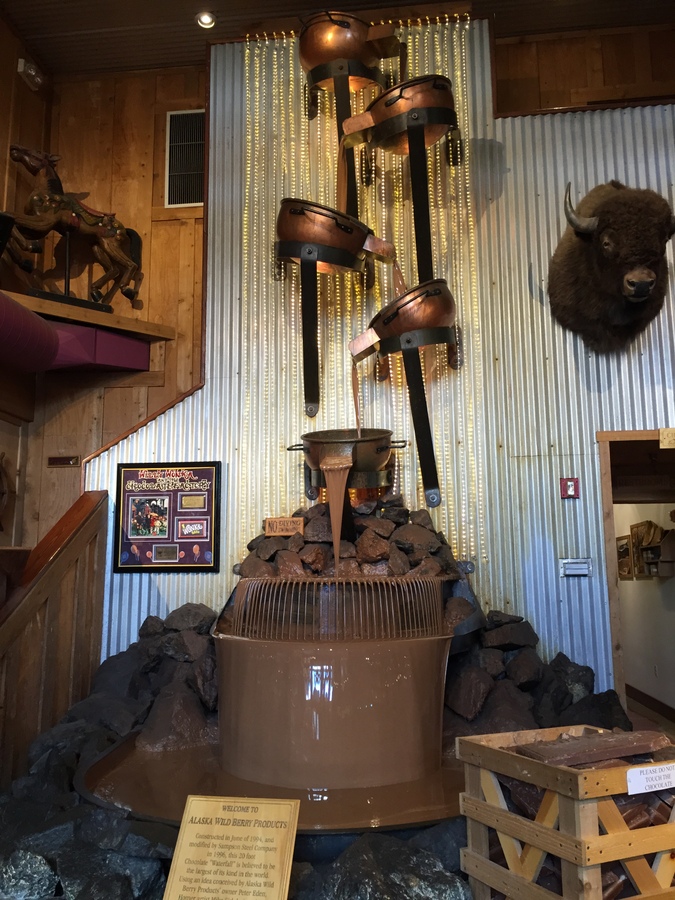 We ended our Anchorage adventure the only way any self-respecting tourist would…with chocolate. We went to the Alaska Wildberry Products store and got some chocolates made right there in the store! When you walk into the store all you smell is the chocolate from this huge chocolate fountain!
So, my overall thoughts on Anchorage…it's the largest city in Alaska and just like any large city there will be good parts and bad parts. We saw both of these parts, but overall we enjoyed our day trips there. You just have to be smart about where you go and when you go to some places. I wouldn't want to stay there. We heard from several sources that there are a lot of shootings in Anchorage. We didn't see any shootings (although we did witness a drug deal). My advise would be to stay in one of the  surrounding cities (we love Palmer) and day trip into the city.
See y'all on the road!
#alaskabound