Acadia National Park is one of the country's smallest National Parks, but it's also one of the most visited National Parks. More than 2 million people explore Acadia each year and I think they were all there with us. While we loved the park, we didn't love the crowds. We spent two weeks in Acadia trying to find our own little piece of Down East.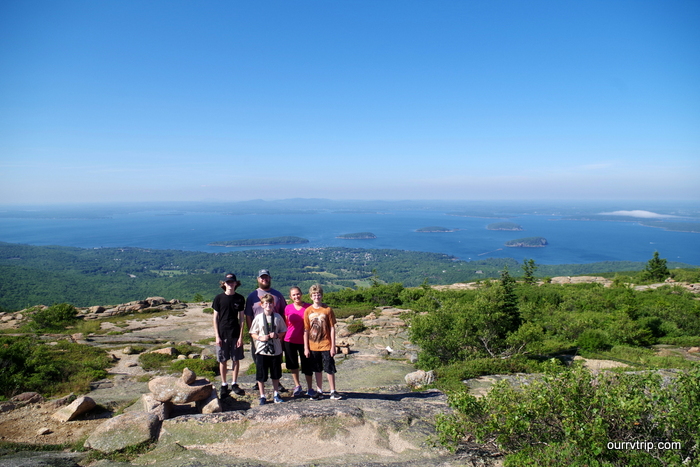 The first thing we did was drive up Cadillac Mountain to take in the views. It was breath taking!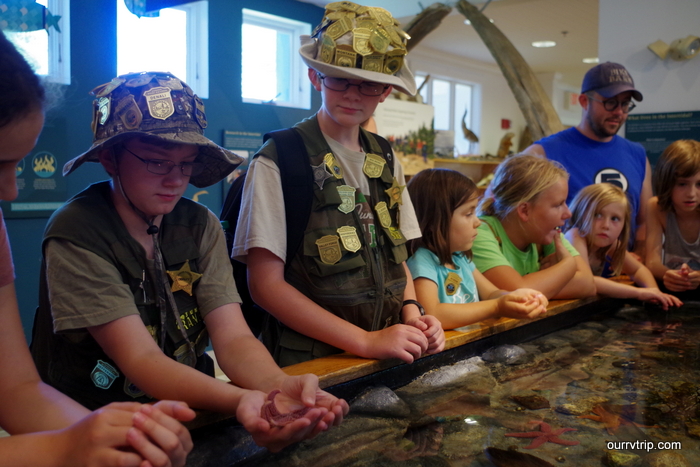 The boys got to take their time with the Junior Ranger books since we were there for two weeks. We went to a Ranger Talk where the boys were introduced to the different sea creatures they could find in the area tide pools. In the photo above, The Dude is holding a sea star.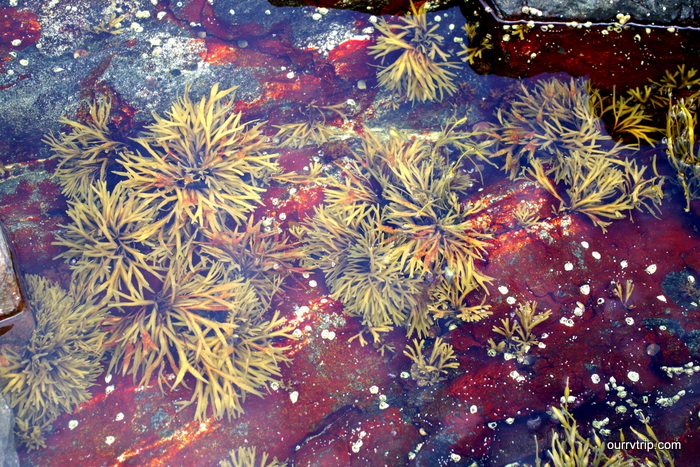 Speaking of tidal pools…we found tons of them…but no sea stars anywhere! Bummer!! All of the pools we found had plenty of muscles and periwinkles along with seaweed and sometimes…a few crabs.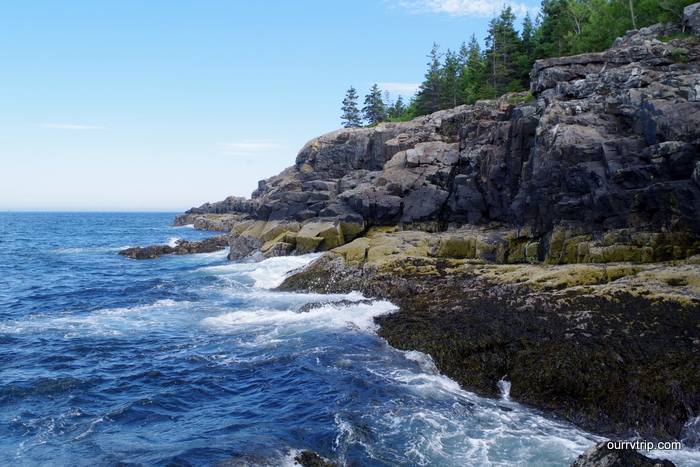 I love Maine's rugged coast line.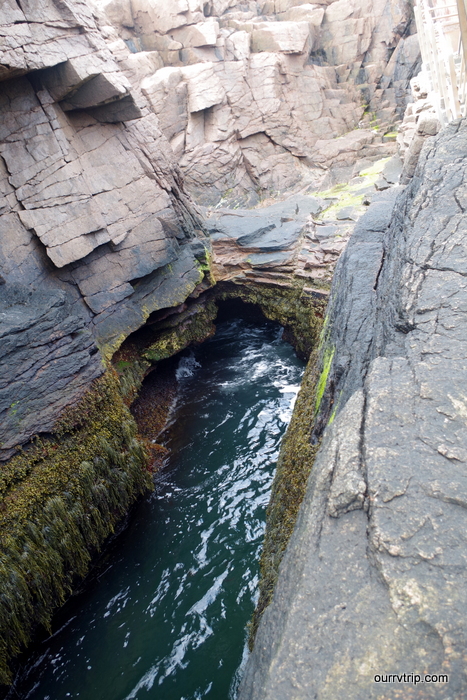 We made it to Thunder Hole…I think we must have been there at the wrong time though, because it wasn't very active. The tide was coming in and it was making a little of the thunder noise. Oh well, something to try and catch next time!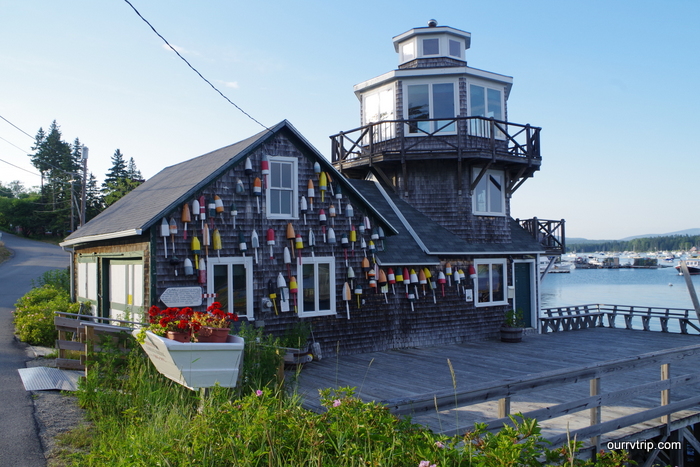 The majority of Acadia National Park is on Mount Desert Island. We drove around looking at all of the harbors. I love the bobbers on the buildings.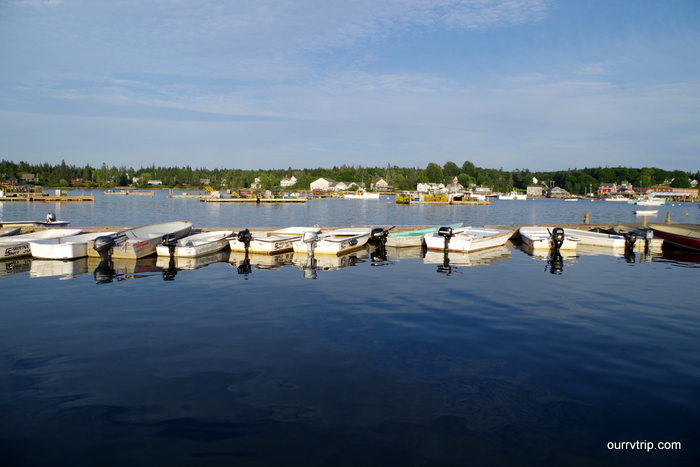 The tides play a huge role in the daily lives of the Mount Desert Island inhabitants. Most of them have a boat. One of the thing we noticed is that because the tides are so big, they have to anchor their boats pretty far out from the coast. So, they all have these smaller boats to get out to their bigger boat.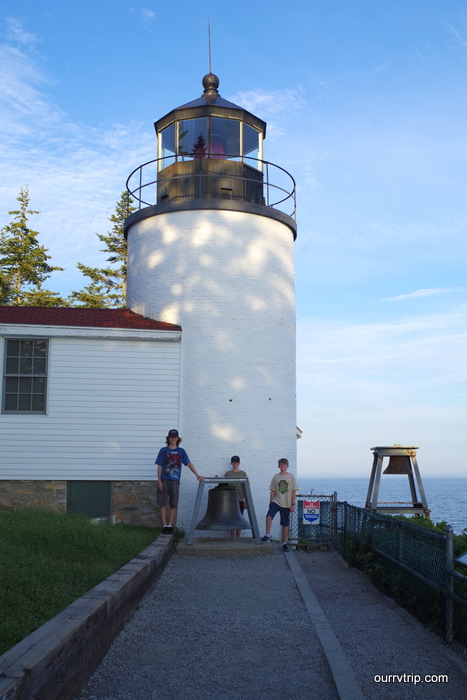 We went to see the Bass Harbor Lighthouse. You can't get a place where you can get a decent shot of it from the coast line. The lighthouse was built in 1858 and is still  fully functional. Right now someone lives in it, but allows people to come take pictures with it.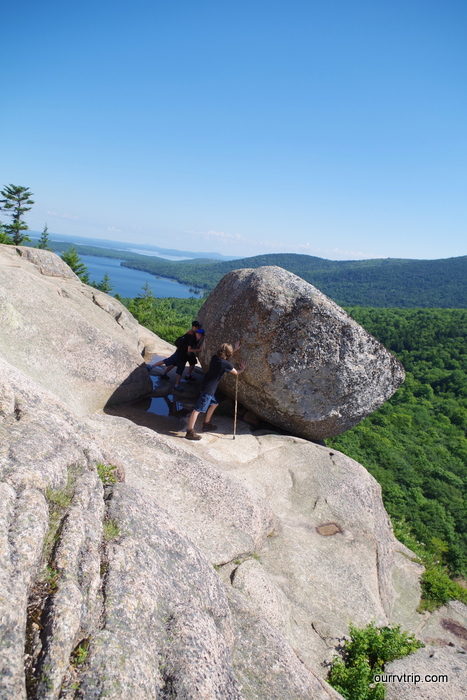 My favorite hike in Acadia is the Bubble Rock hike. It was short, but strenuous up to the summit of Bubble Rock where you get to see a huge boulder left over from when the glaciers moved through the area. The boys tried their hardest to push it off. It didn't budge.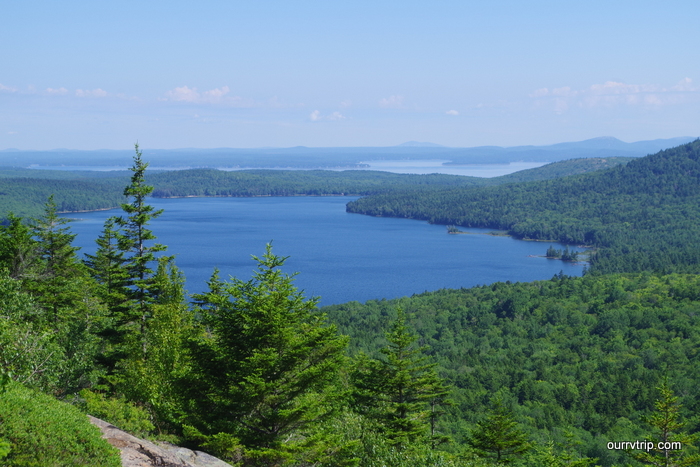 But, look at the view! We actually managed to get this spot to ourselves for a good twenty minutes! It was amazing!!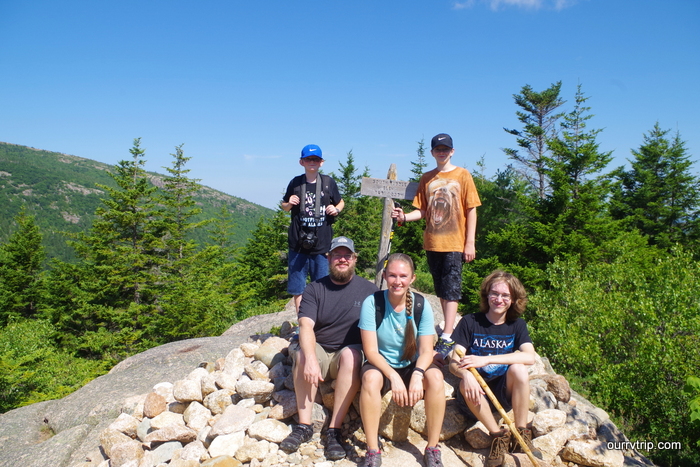 When we were leaving about ten or so people were meandering their way up. One of them was nice enough to snap a picture of the five of us at the summit sign.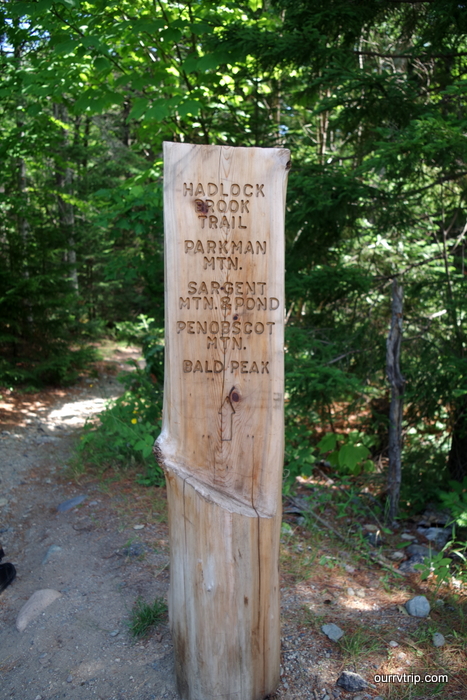 One of the cool things…and something we hadn't seen before…is the way Acadia does their trail signs re-purposing fallen trees.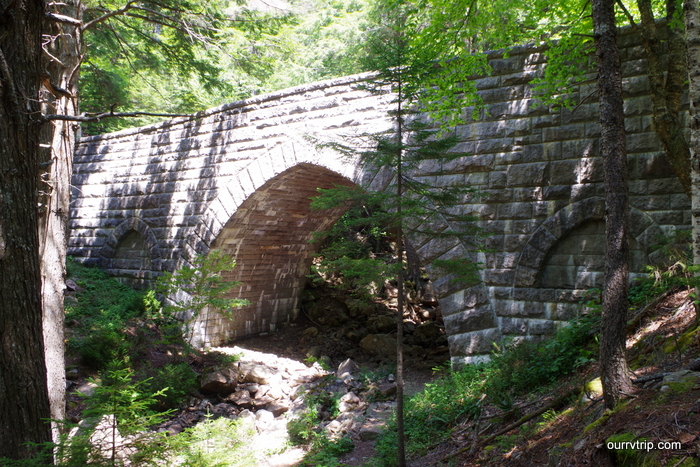 The Acadia Bridges. There are 16 or 17 of them. I guess a lot of people will spend years getting pictures of all of them. We hiked to three…I was over it after the first one. If I'm going to hike I need the payoff. An old bridge in the middle of a forest just doesn't do it for me.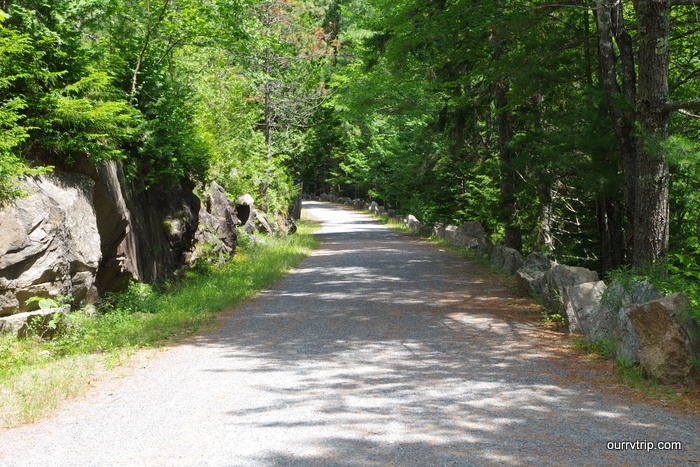 The Carriage Roads…sigh. Again, if I'm going to hike…I need something to look at besides a road and trees. There are close to 60 miles worth of Carriage Roads to walk on. You can't drive on them, but you can walk, bike, or ride in a carriage. I think I was expecting more. Everyone I spoke to…all of the books I read…they all made such a big todo about the Carriage Roads. But, guys…they're just nicely graveled paths. I dunno. To each his own.

We drove an hour to go visit the Schoodic Peninsula area of Acadia NP and boy howdy, it was totally worth it! We found the top secret location of the Raven's Nest. Don't ask the Rangers, they won't tell you. I guess it's deemed too dangerous. We went on a Sunday afternoon and had the place to ourselves. We took our time here and really soaked up the views.

More views from the Raven's Nest area. I bet you're wanting to know where this magical place is. We might…just maybe…have the GPS coordinates for it. I don't know if we should give them to y'all. I mean, what if we give them to you and y'all go and fall off the cliff? I would feel terrible! But, if you promise not to go and be boneheads and fall of the cliff, I'll give you the coordinates. Promise? Ok, good. Here are the coordinates 44.352005, -68.074934. Now go forth and enjoy the splendor that is known as the Raven's Nest! lol! Just please be careful and if you have little kids hold their hands.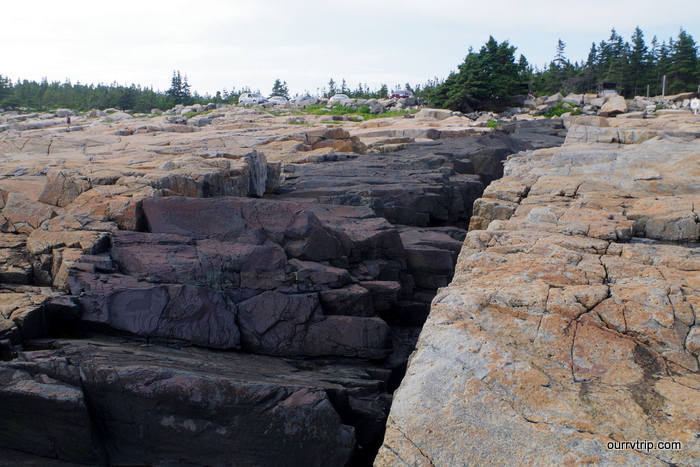 We made it all the way out to the peninsula and played around on the rocks by the shore.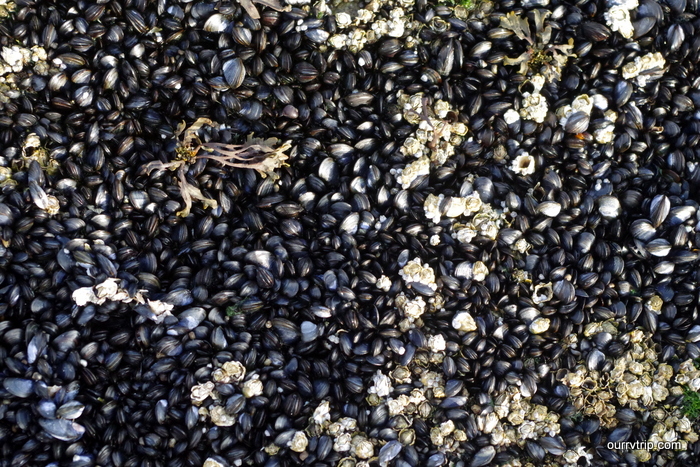 We found tons of muscles and more periwinkles…but no sea stars.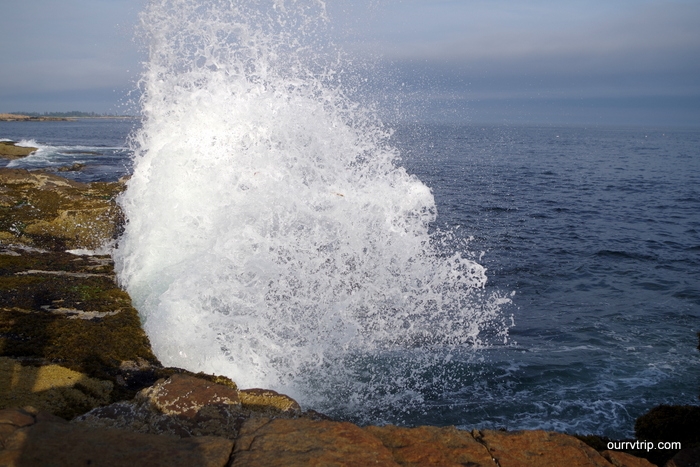 Littlest and I had fun trying to get pictures of the waves splashing up on the rocks.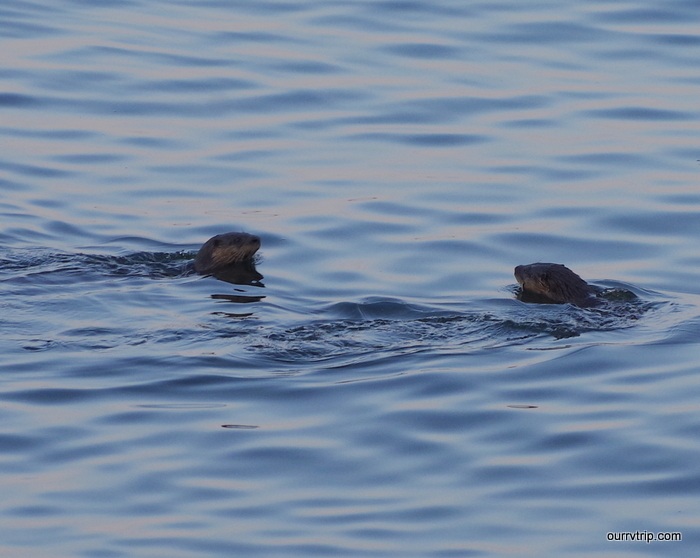 As we were leaving the Schoodic Peninsula we spotted some sea otters playing! We sat in our car by the road watching them for a few minutes.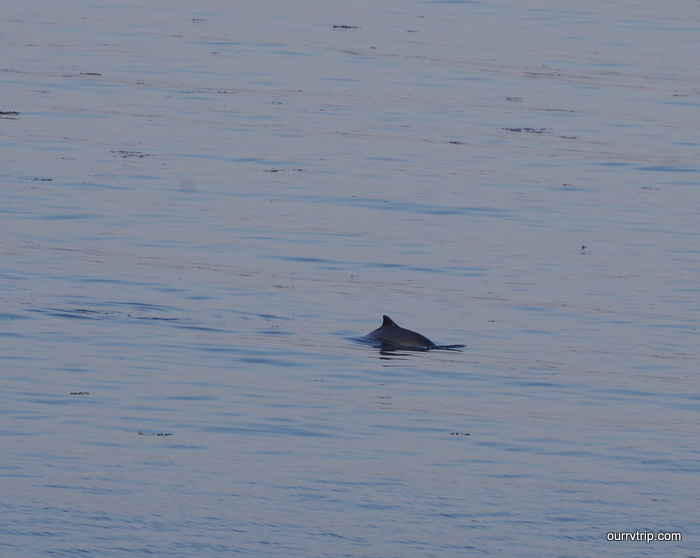 We were losing the light and the otters were moving on when we spotted a porpoise!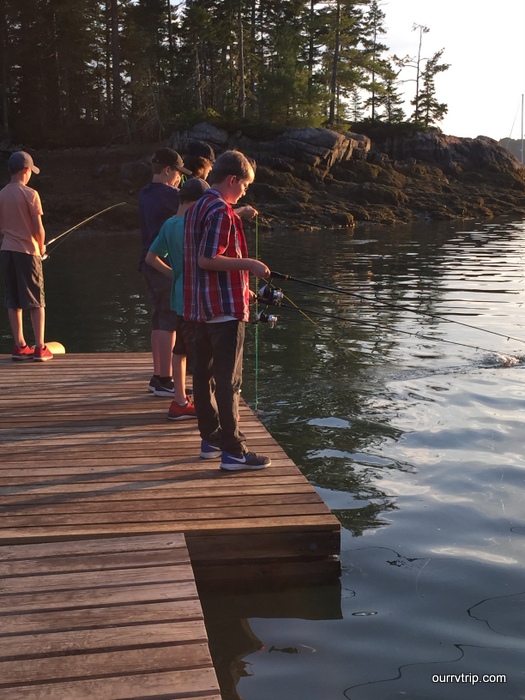 On our last night in the area we met up with another full-time RV family. They showed the boys how to go crabbing.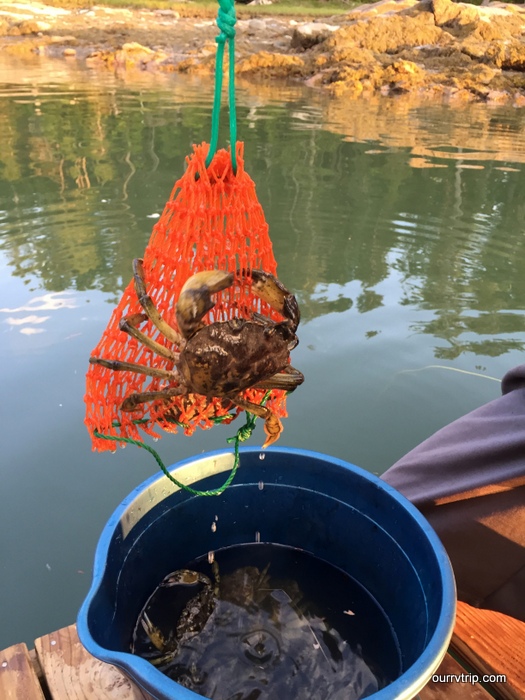 The boys loved crabbing! They had such a great time.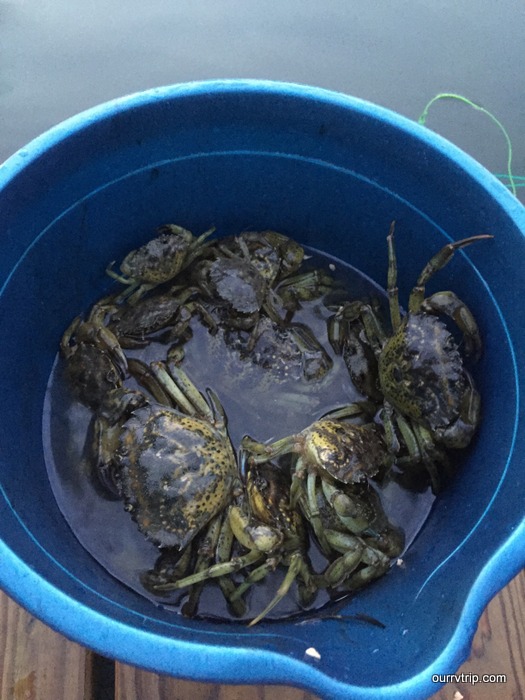 They would catch a bucket full and then take them back to the beach to have crab races with them.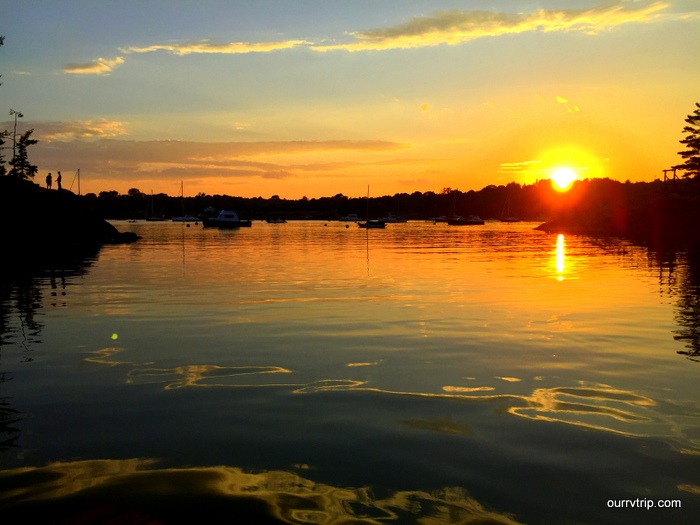 This was our last sunset in Acadia. Not a bad way to end our time there. We shared a campfire with some new friends and got to swap stories about living full-time in an RV with kids.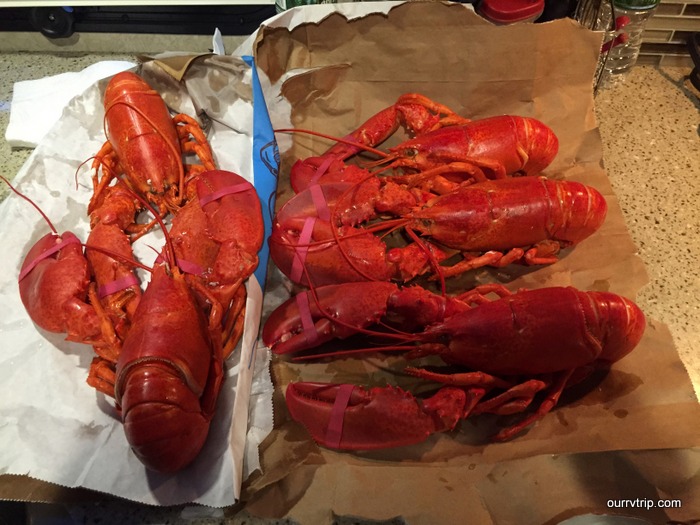 I know y'all are wondering…yup, we had lobstah!!!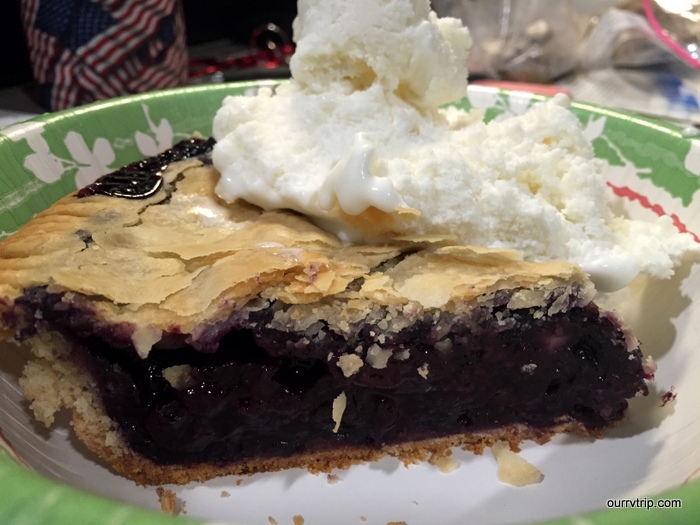 And we had to have a piece of blueberry pie. I mean, we were in Maine, y'all. It would've been a crime against nature to not have some blueberry pie.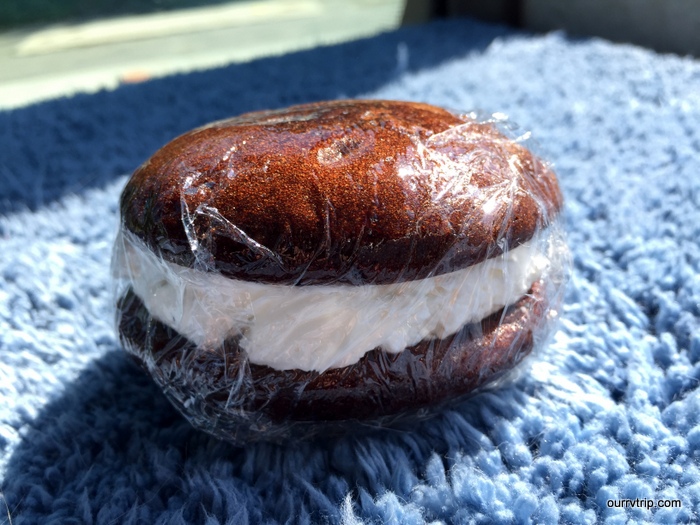 We also had to have a whoopie pie. When in Maine, right?!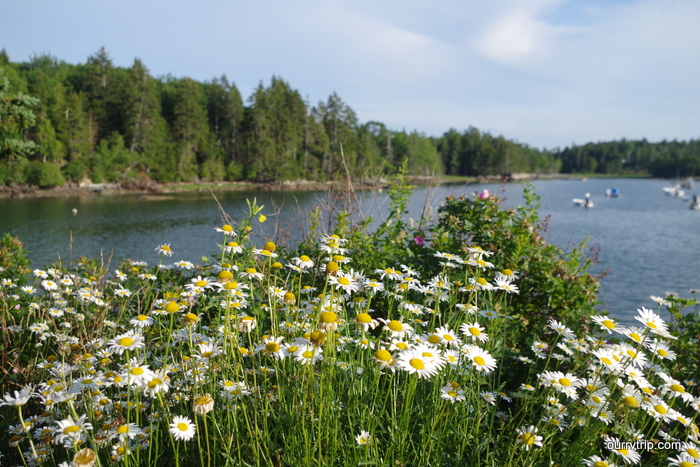 Wild flowers! Everywhere! I was in flower heaven!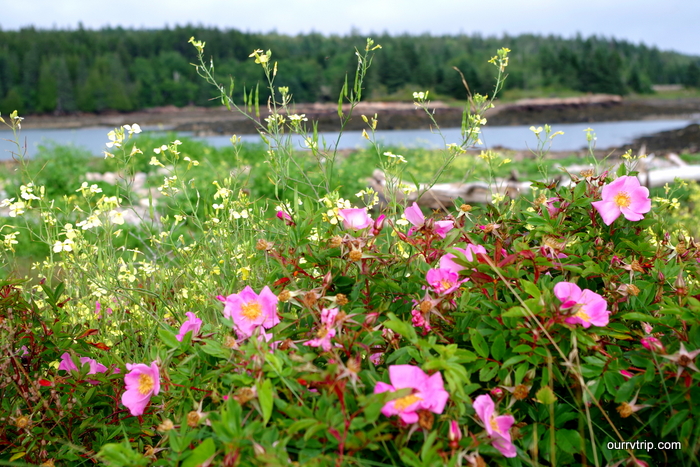 So. Stinkin'. Pretty!
Alright! That's our time in the Acadia area! We already want to go back, but we want to go back when there aren't 2 million other people getting in the way.
See y'all down the road!
#easternloop2016