Hey Guys!! Aaaannnddd…we're back in Houston! I can't even begin to tell you how fast our Eastern Loop 2016 went or how good it feels to drive back onto Texas soil after having been gone for a whole year. A whole year, Guys!! This was our first full year loop and it was…well, it was kind of awesome. I'm not going to do our Year-In-Review post right now so stay tuned for that!
All of our loops start and end in Houston. That's by design. We go back to Houston once a year to see our friends and get all of our yearly check-ups done. Even nomads have to go to the Dentist (waves and Dr, McGriff & staff), get their eyes checked (waves at everyone at Today's Vision Sugarland), and they definitely have to get physicals done (waves and Dr. Kahn & all of the lovely Ladies). And, with two nomad cats, a good Veterinarian staff is a must (waves at SPAH)!
We spent two weeks getting our business done, visiting friends,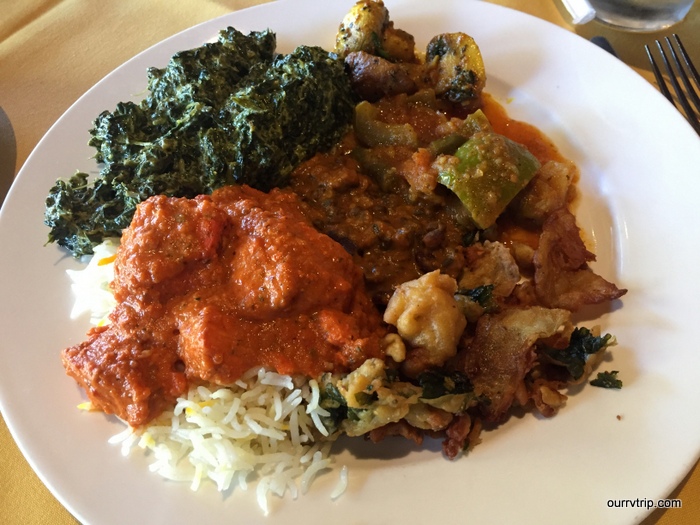 and hitting our favorite eateries. Y'all know we're foodies and Houston is a foodie town.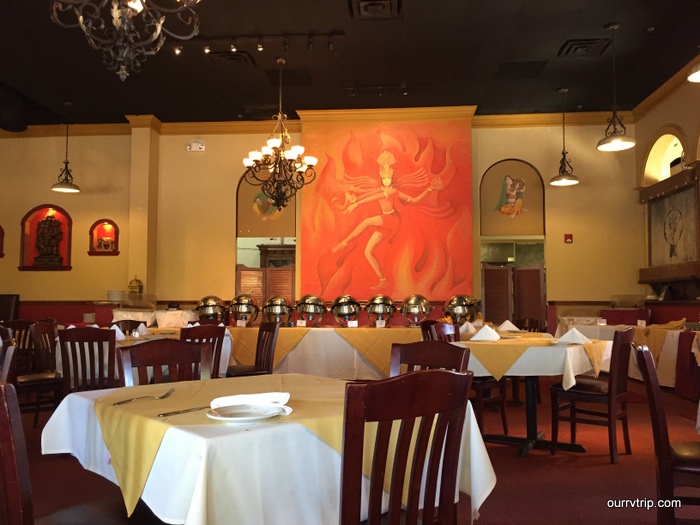 I've tried several other places in several other cities, but the best Indian Food is in Houston and this is my favorite place to indulge.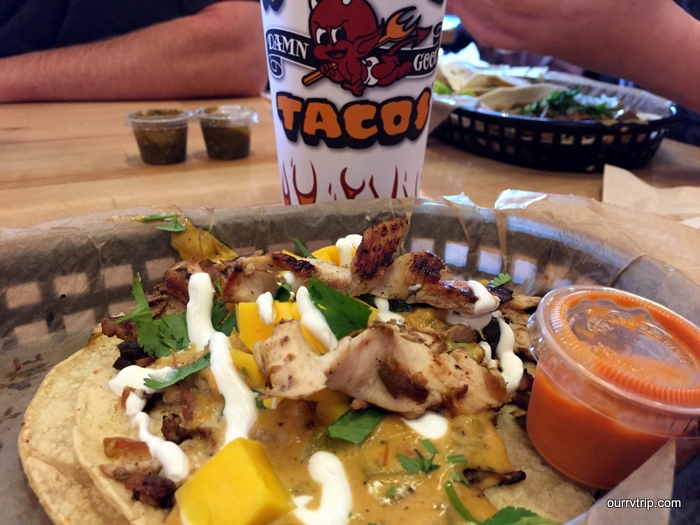 We spent the whole year missing Torchy's Tacos. They have awesome tacos, but my favorite thing to get there is the queso. It's…well…magical.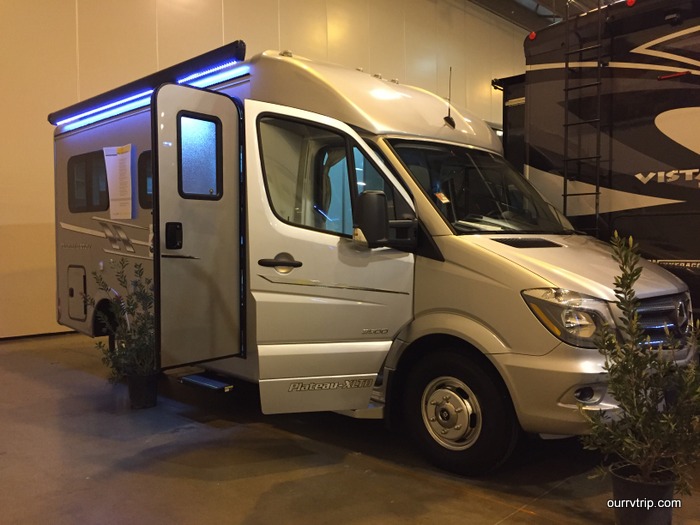 We didn't just hit all of our favorite foodie spots, we also went to the Houston RV Show! No, we're not looking for a new home. We wanted to see what new features were being added and get a few ideas for some upgrades we are wanting to make to our home-on-wheels.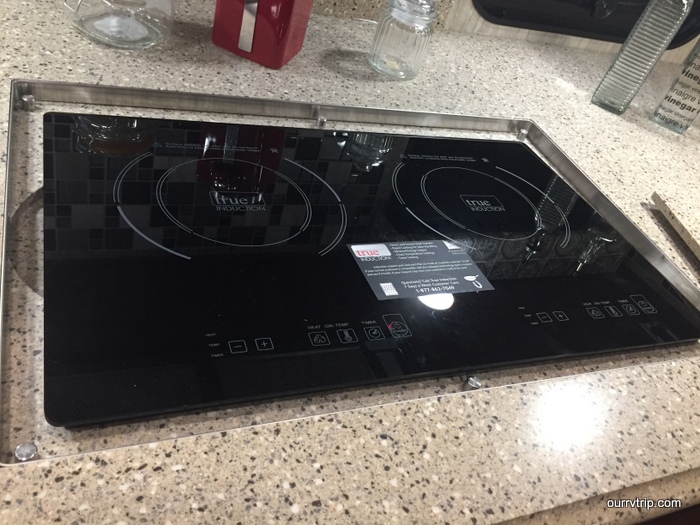 Check out this slick feature! This is an induction cook top that has been designed in a way that allows you to easily remove it and move it to another spot like the table or outside and still use it! We want to take out our gas cook top and replace it with something like this. Our current cook top uses propane and we've found that in some areas propane can be…well, a pain to find.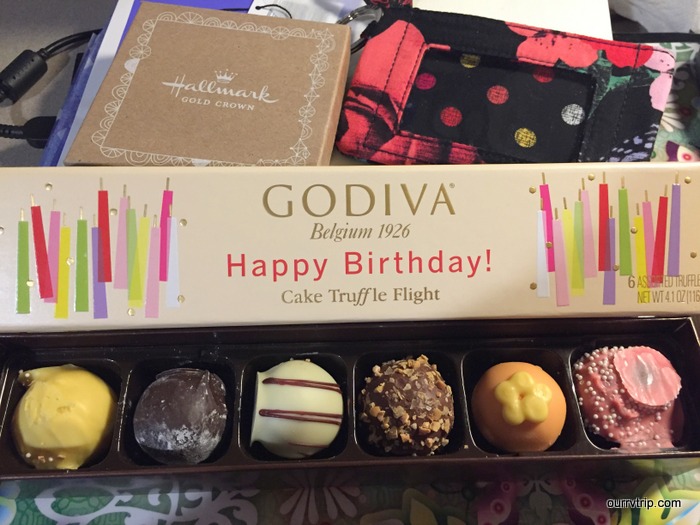 I got to spend the entire afternoon with one of my absolute favorite BFFs (waves and Andrea). We always celebrate both of our birthdays while I'm back even though neither one of them is in February. She knows me so well…check out those truffles!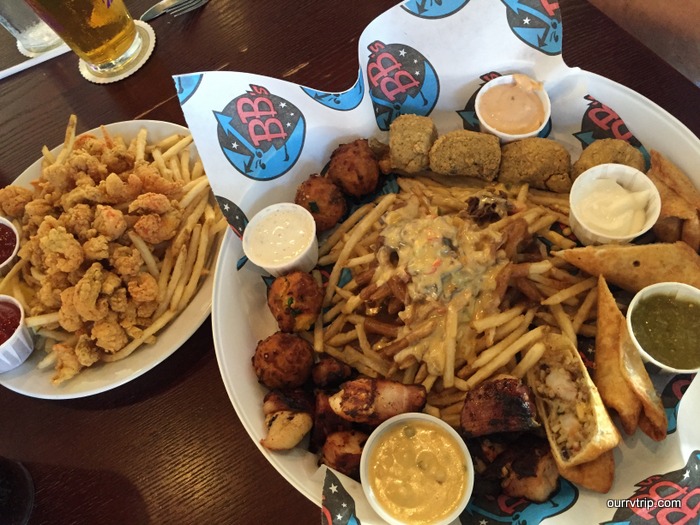 We'd just left Louisiana and all of that wonderful Cajun food right in the middle of crawfish season. We tried a place not far from where we were staying in Houston. It was ok. If we hadn't just had the real thing, it would've been good.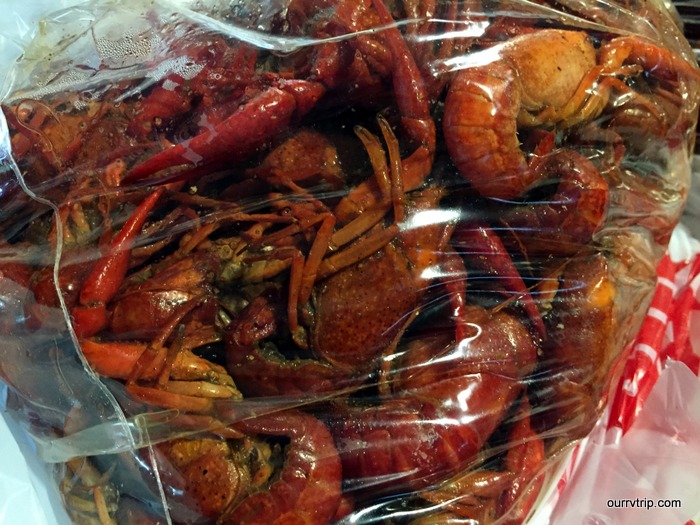 During crawfish season all of the HEBs (Here Everything is Better) have live crawfish that you can get live or you can get them already boiled up in a spicy Cajun seasoning! We got 8 lbs of crawfish!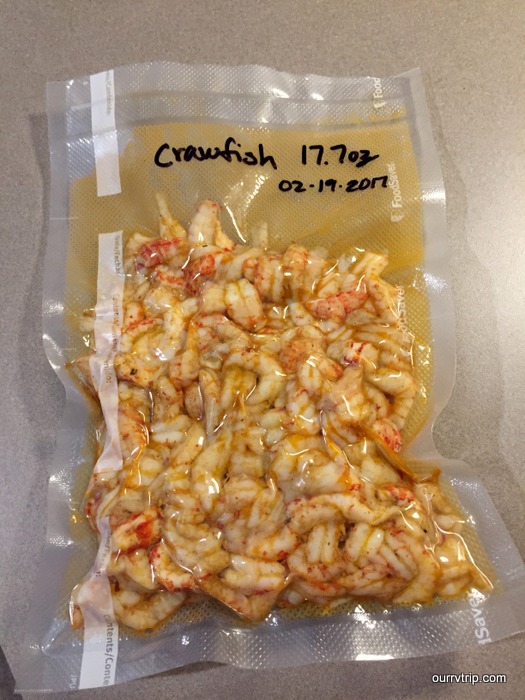 We ended up with about 17 ounces of crawfish to use later in an Étouffée. Guys, we didn't actually eat any of it as we shelled it. Maybe a few…for quality control purposes only. I promise! lol! We were a little surprised by how little we ended up with so we headed back and bought some crawfish in the freezer section that had already been cleaned up. And you know what? It was cheaper to buy them frozen! Oh well, lesson learned. I'll post up my Étouffée later if y'all are interested.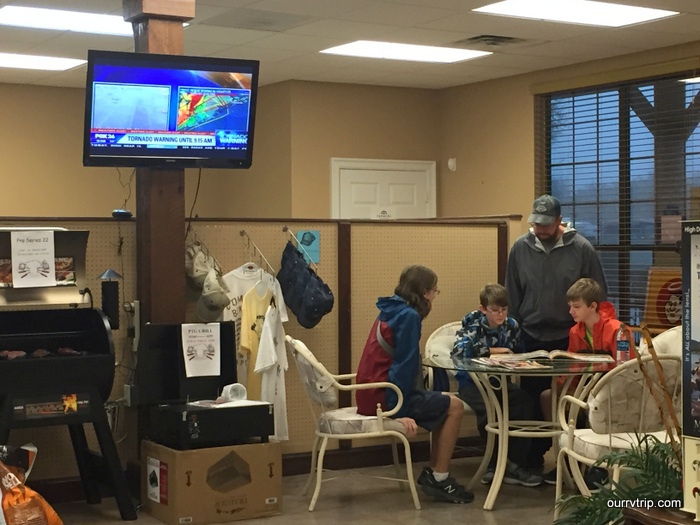 Living in an RV, weather is always on our minds. We had a few close calls with tornados in Alabama, Mississippi, and Louisiana. We didn't really expect any trouble in Houston. But, we spent an hour or so up at the RV park office during a tornado warning one morning. Growing up in Tornado Alley, we know the power and devastation Mother Nature can cause so we're always prepared to jump and run.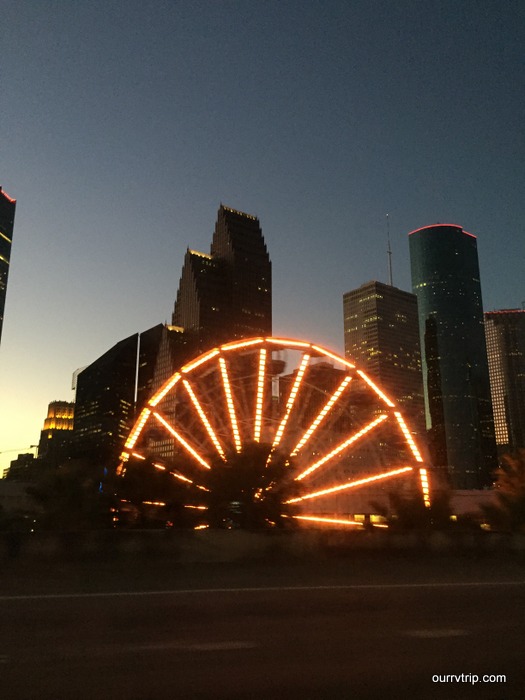 While we always enjoy our time in Houston…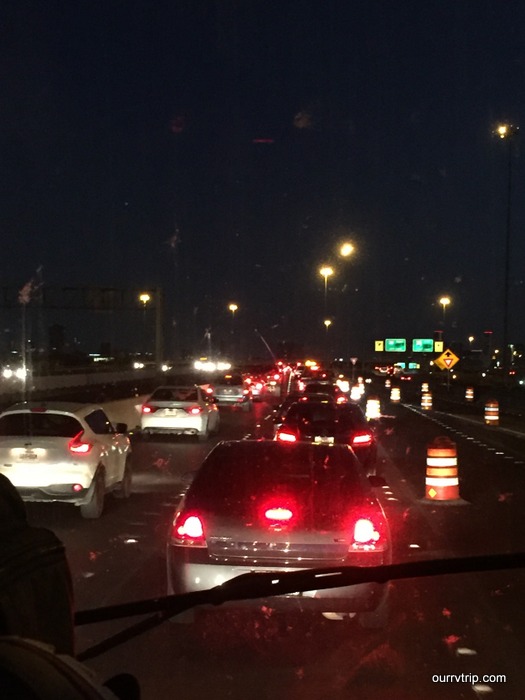 we don't enjoy the endless supply of traffic.
See y'all down the road!!