Hey Guys!! We took a hiatus from traveling this past summer and spent time with family and friends in MO while we worked on some projects around the RV. We spent 16 weeks having fun, touring National Parks, and catching up with family and friends.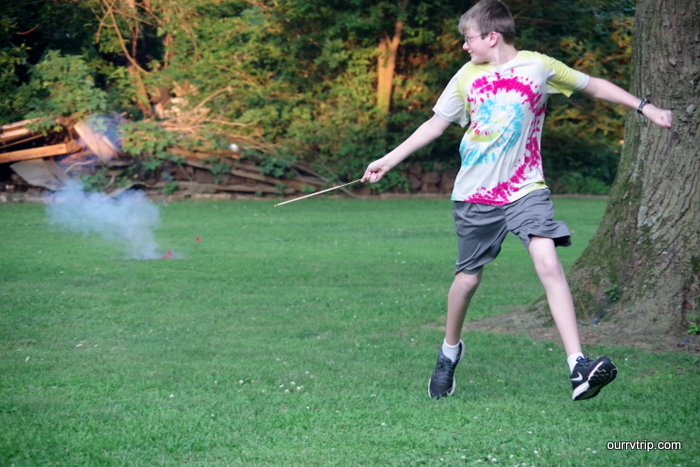 If you ask the boys…they would tell you one of the best things about our hiatus was being able to shoot off fireworks.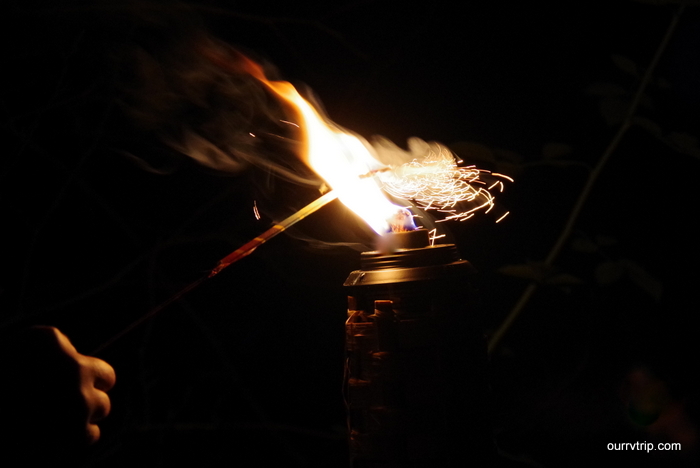 One of the downsides of being nomads is missing out on holidays with family. We were away for the July 4th celebrations the last two years.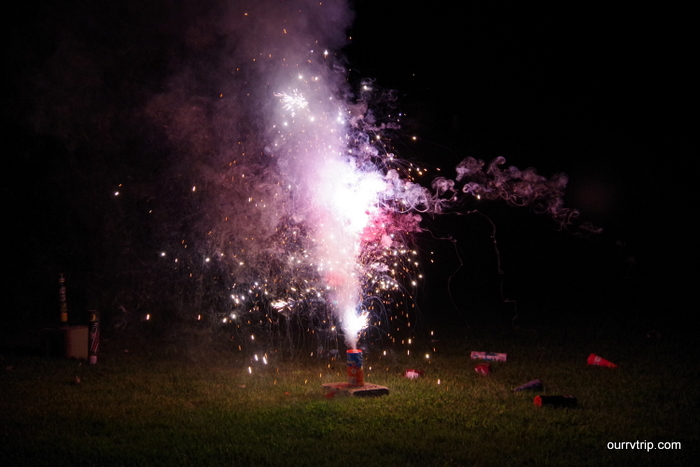 We didn't get to celebrate on July 4th this year either…but we were only four days late.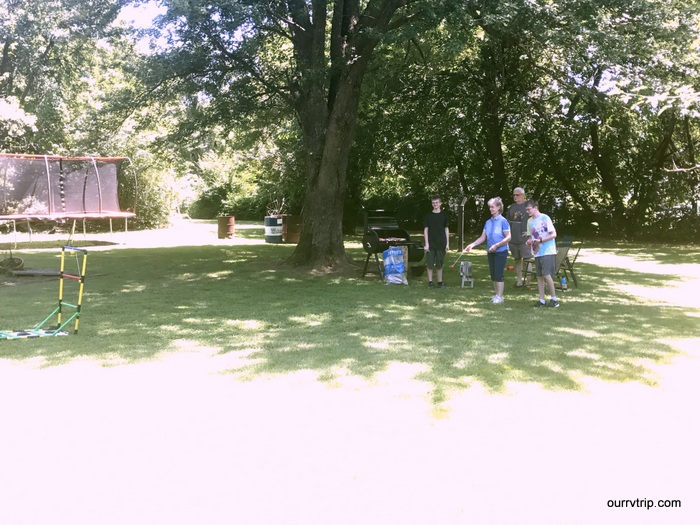 When we go back to MO we always stay in my (Jennie's) parent's driveway. We driveway camp. The boys love to play games and spend as much time as possible with family while we're back.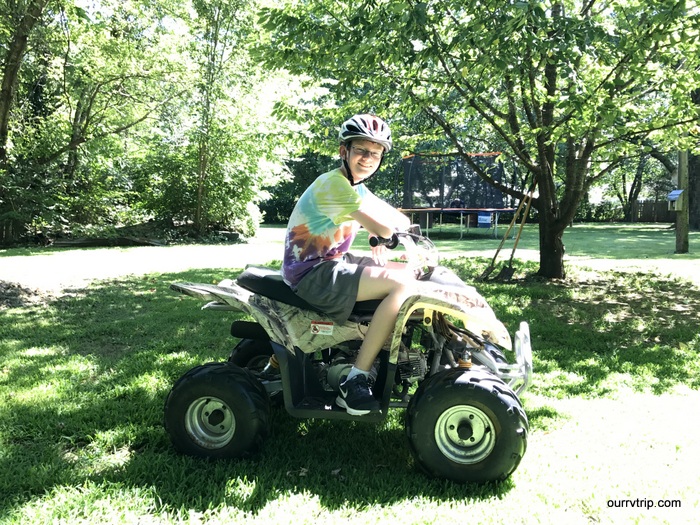 They also love all of the toys…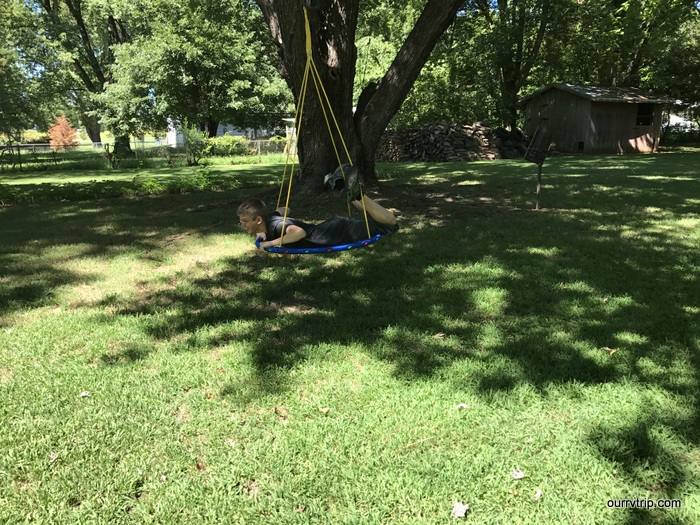 that they have access to while driveway camping. 😉
Shhh…be very, very quiet…he's hunting birds. Magnus spent the summer stalking birds aka we put up a bird feeder to keep him entertained. He's very serious about his bird stalking.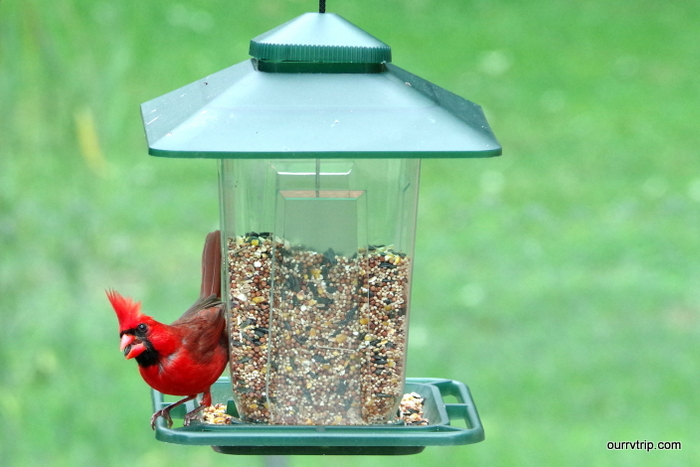 I tried to get a video of him chattering and charming the birds, but every time I'd get close enough he'd stop. Apparently, he's a shy hunter. Who knew cats could be shy?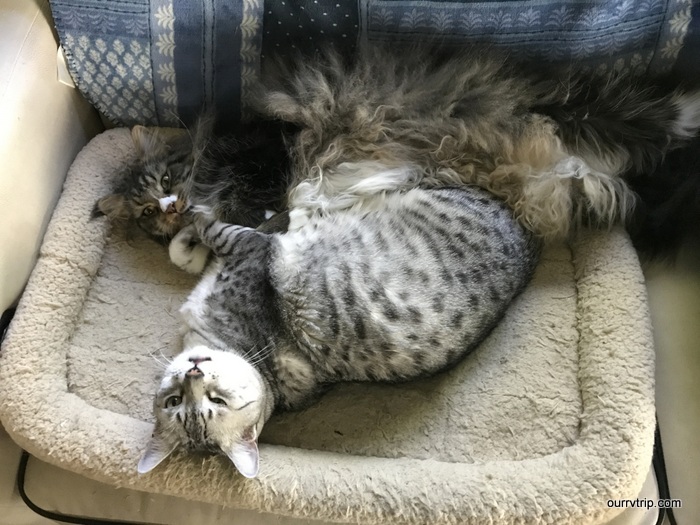 Sadi spent the summer doing what Sadi does best…sleeping. And eating. She's a champion eater.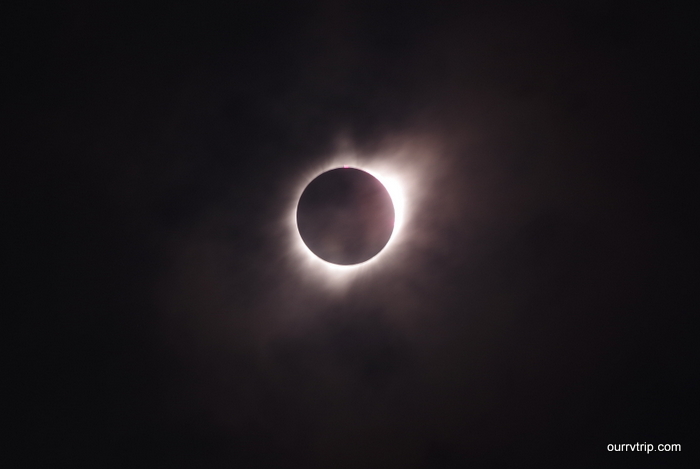 We took a mini trip up to Omaha, NE to visit friends and see the eclipse! You can read all about it here.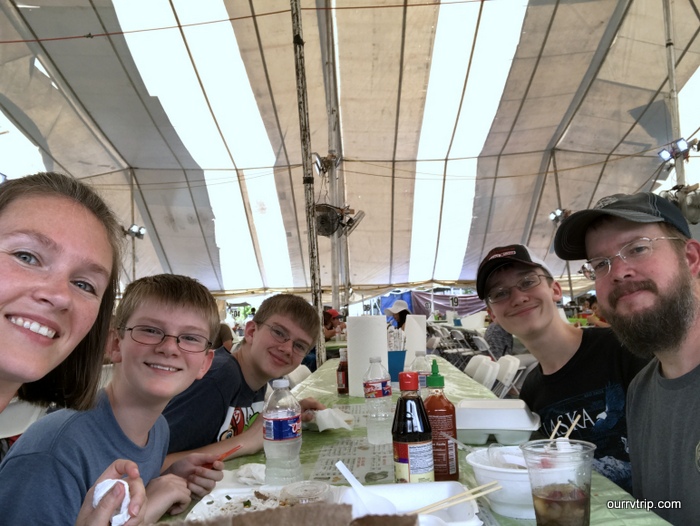 We also made it to a local Vietnamese festival! Please don't ask me to spell out the name of the festival. It's an annual festival held every August in Carthage, MO.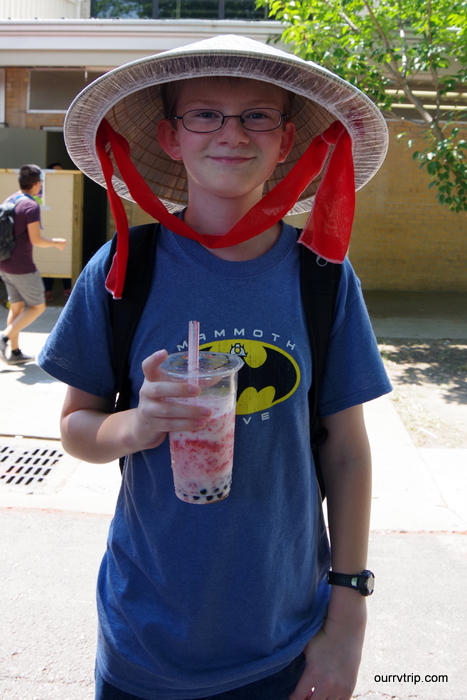 We had a great time wandering around, drinking boboa tea, shopping,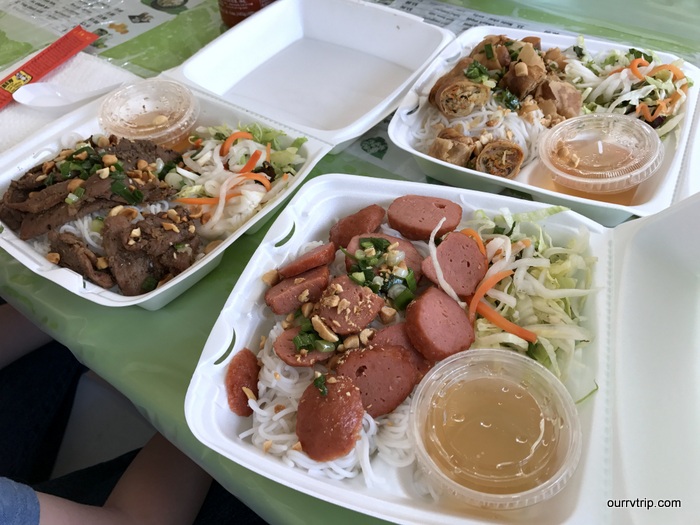 and eating. Guys…the food! We didn't get anything that wasn't good.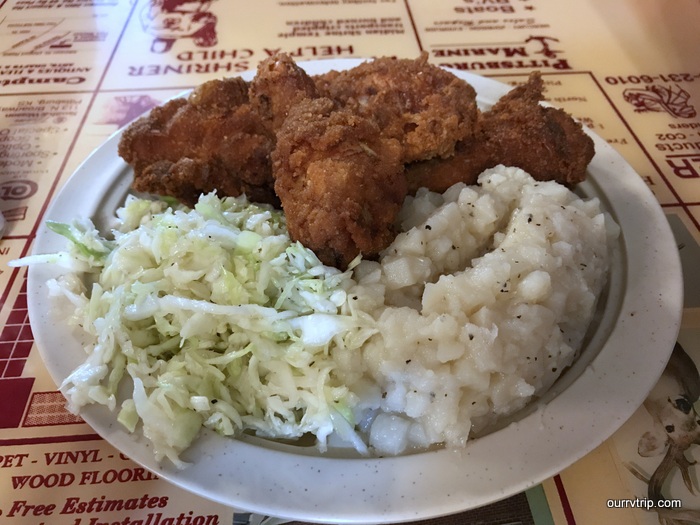 Speaking of food…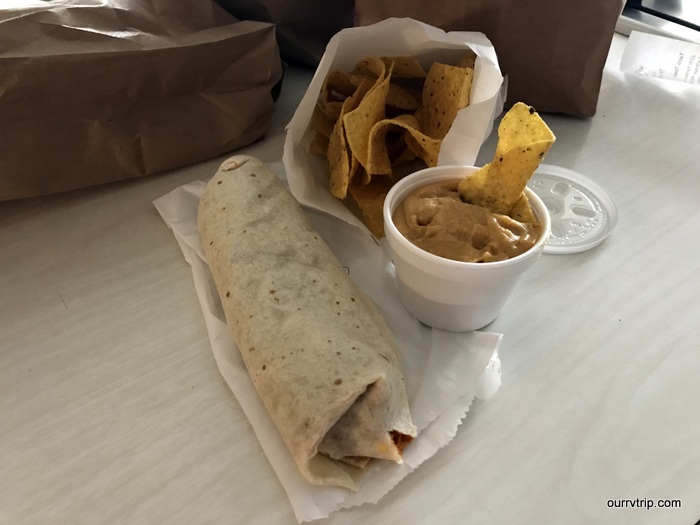 one of the things we look forward to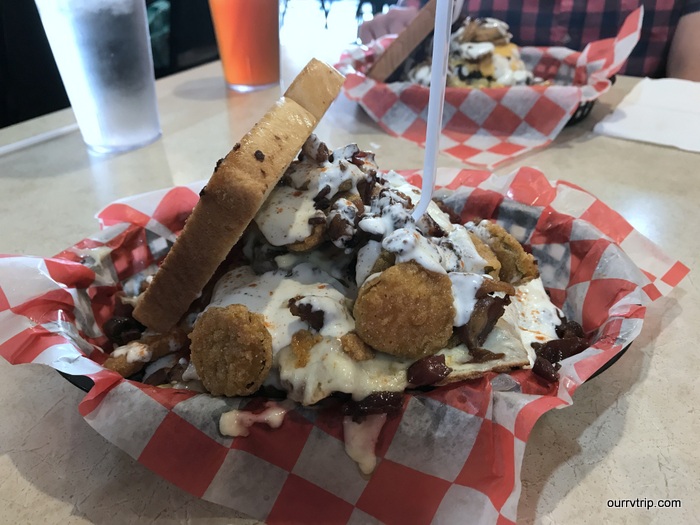 is hitting all of our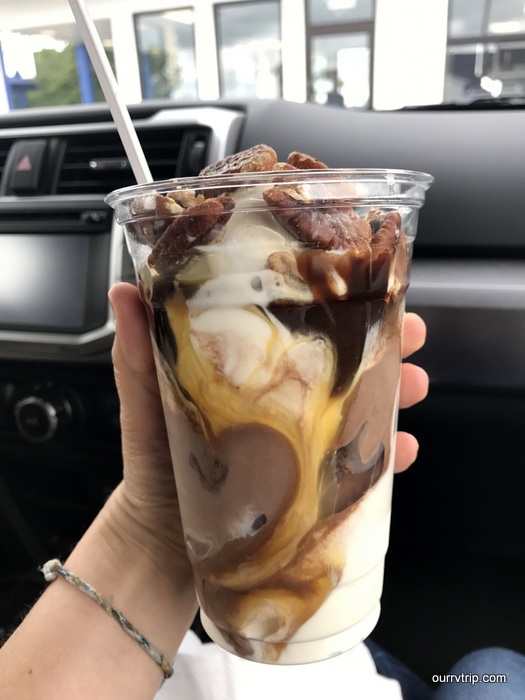 favorite foodie places. Bonus points for anyone who can name all four different places in the pics!
I've got a few more posts planned to catch y'all up on what we did over our travel hiatus. We'll talk about the National Parks we visited, a fun day trip to Branson, and all of the projects we've been working on…along with some not so fun things that happened, so stay tuned!
See y'all down the road!