I thought I would start our FAQ series with a question we get asked every time someone finds out we're a full-time RV family. But first, I should probably tell you who we are (for those of you who don't know us).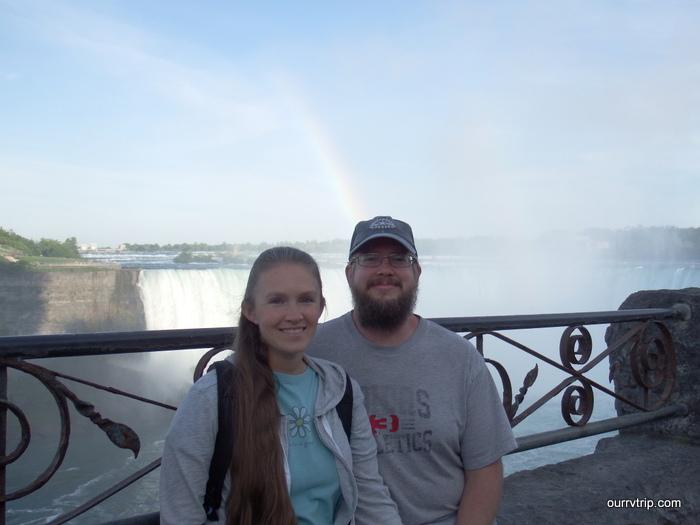 We are Jerl and Jennie. We grew up living about a mile or so away from each other. We went to the same schools from preschool on, but didn't really know each other. We started dating in 1993 during my junior year  in high school (his sophomore year). Yup…I snagged a younger man! We got married in 1997 and started a family in 2000. We were high school sweethearts. We ended up being best friends.
We have three amazingly cool boys.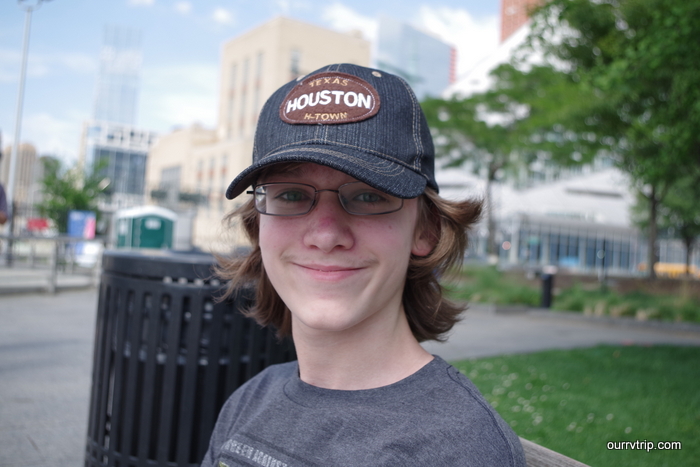 Mr. Man is our oldest. He's your typical oldest child. He's quiet, loves to write, and has a wicked sense of humor.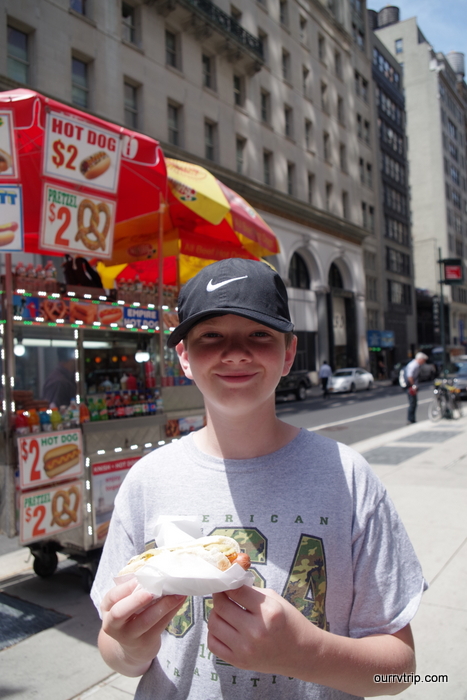 The Dude is our middle child. He's got the gift of gab, is always the first to volunteer to help, and he's always up for an adventure.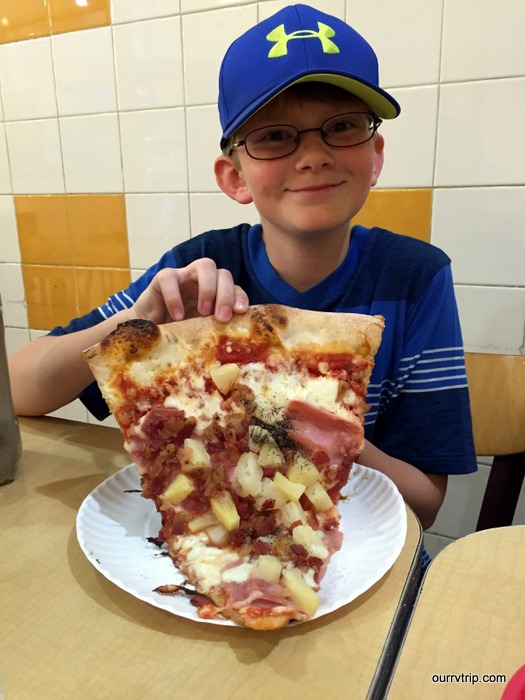 Littlest. What can I say? He's my baby. He's the family pizza connoisseur, he loves games, and he's a huge music fan.
We rounded out our family with two big cats.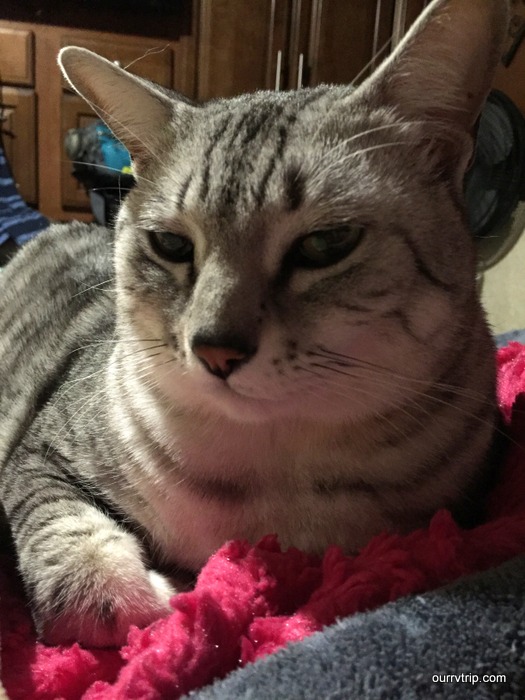 Sadi is our pretty little fat girl. She's a little OCD when it comes to food.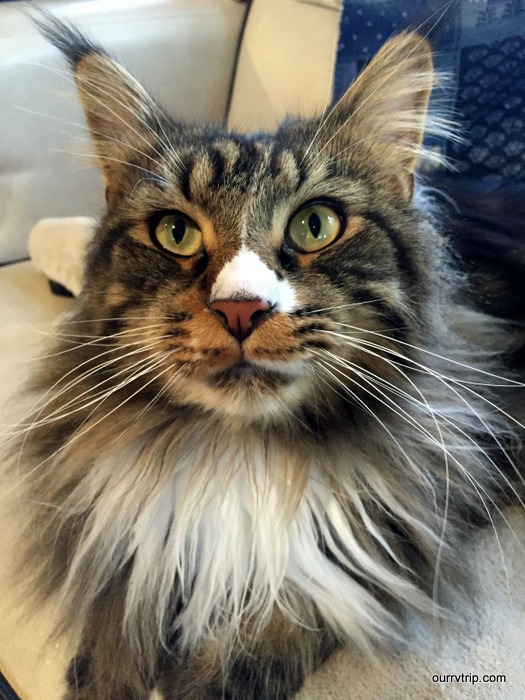 Magnus is more like a dog than a cat. Seriously, he even pants like a dog.
Now for the where and the why. Where did we get the idea? I think people expect us to tell them this whole RV thing was Jerl's idea, but it wasn't. One morning I was watching the Today show and they were doing a segment on this family who sold everything, bought an RV, and spent the next 13 months traveling to all 50 states with their kids. That night after the boys went to bed I mentioned the RV family to Jerl and we started chatting about how cool it would be to be able to show our boys all 50 states. One thing led to another and when we couldn't find a legitimate reason  why we shouldn't make the move to the RV life…well…we jumped in with both feet. We broke the news to our family and then spent the next year and a half getting everything figured out and planned.
When people ask us why we do this crazy nomadic RV life…we always say "Why not?" Why wait? Tomorrow is not guaranteed…it's not promised to us. Go out and live the life you want to live now.
I'm going to try to put up at least one FAQ post a month until we get through the list of questions.
Have a question for us? Leave a comment here on the blog or email us at js@ourrvtrip.com!
See y'all down the road!