Hey Guys!! Welcome to the land of boots, Tennessee Hot Chicken, and country music!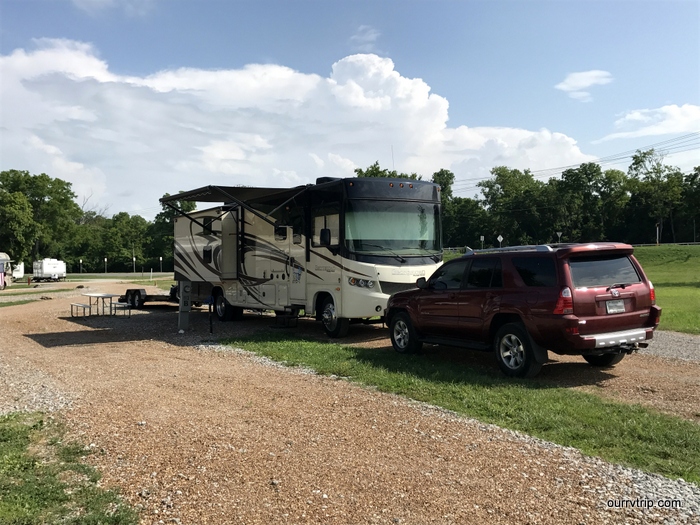 We were a little worried about the park we stayed in during our stay in the Nashville area. When you look at it on the Googles you can see that it has railroad tracks on one side and highways on two sides (it's shaped like a triangle). In my mind I had us laying awake all night listening to the sound of trains or traffic. We ended up by one of the highways which was a blessing. The train tracks were busy. We didn't really notice the train noise where we were, but the spots right beside the tracks…I'm guessing they didn't get a whole lot of sleep. It was a busy park and we were all crammed in. I managed to snap the picture above while we were in between neighbors.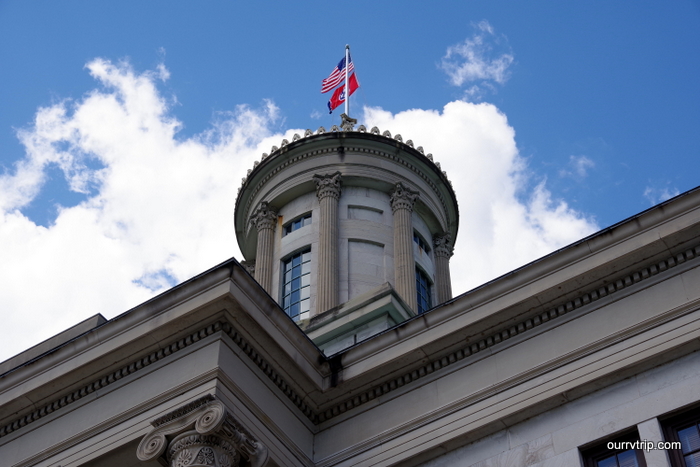 We made it to our 41st State Capitol Building in our 42nd state! Bonus points to anyone who can tell me why the numbers don't match up!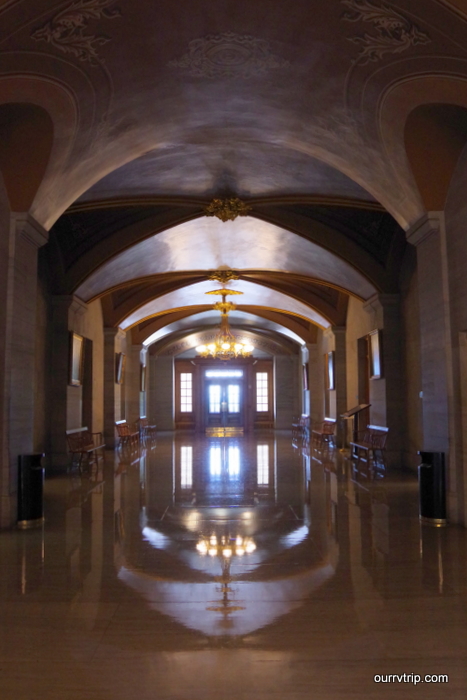 The Tennesse SCB was small, didn't have a dome, and was dark. It was hard to get good pictures of anything. The bottom floor was painted in dark browns and the lighting was dim. You can see it in the picture above. I know I'm shooting toward a bright door…but seriously guys, this is what it was like walking through it.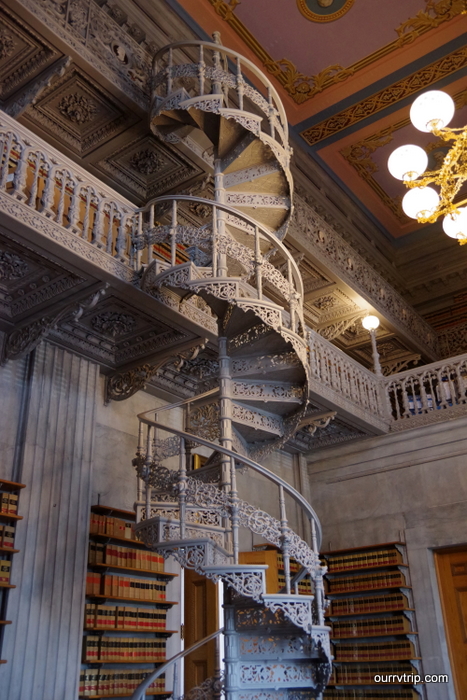 I love this spiral staircase in the library!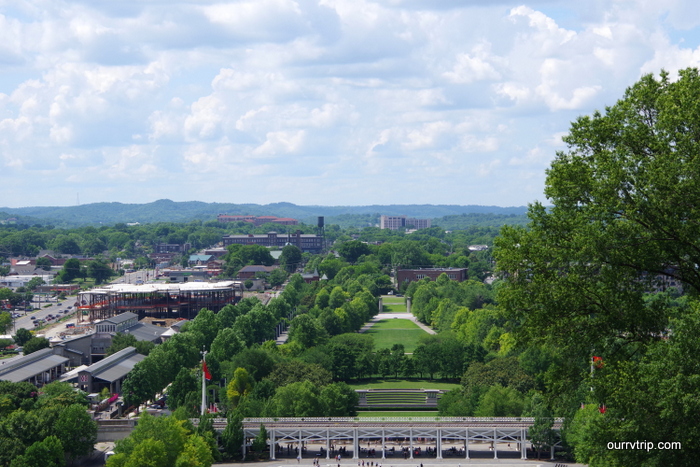 Tennessee is only the second SCB out of 41 that had a wonderful balcony we could actually go out on! I love it when we find something different in a SCB!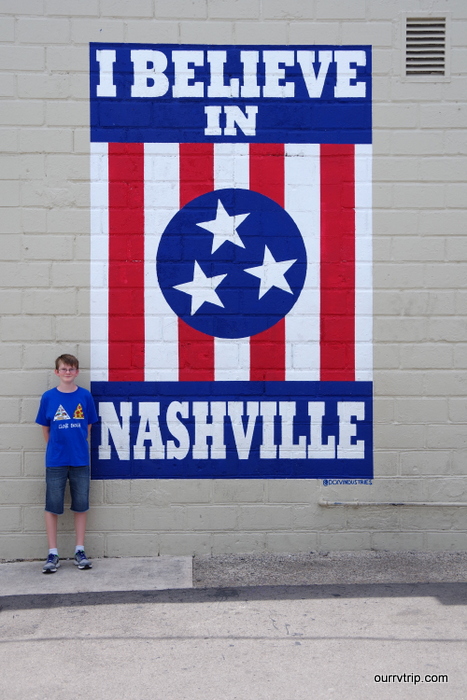 Nashville has several great murals! We only sought out two of them and there was a line at both to get photos.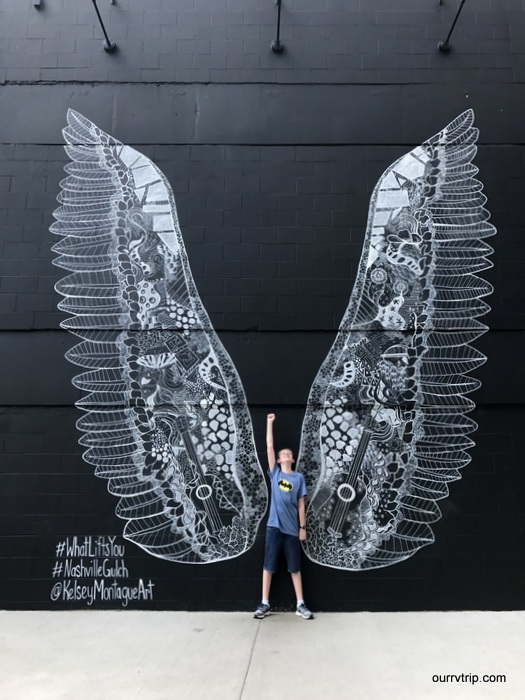 This mural was so fun! What a great idea to have an interactive mural! Littlest volunteered to be my assistant for both murals. He's a pretty good photo buddy.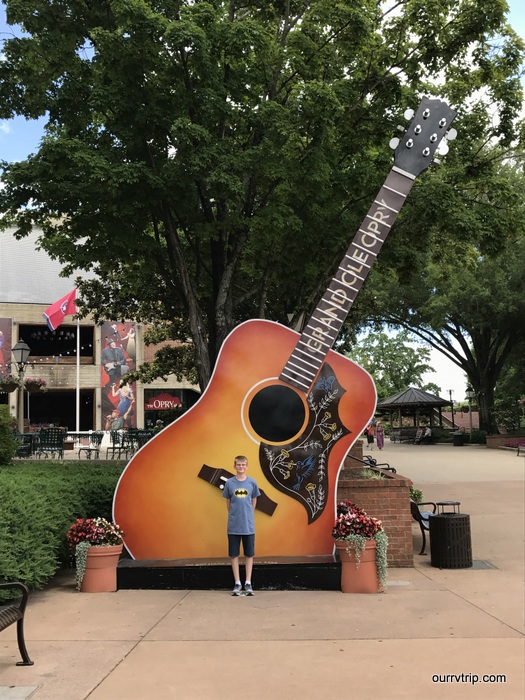 We stopped by the Grand Ole Opry one afternoon to check it out. We didn't get to do a tour or stay for a show, but we did get to look at the building and hit the gift shop!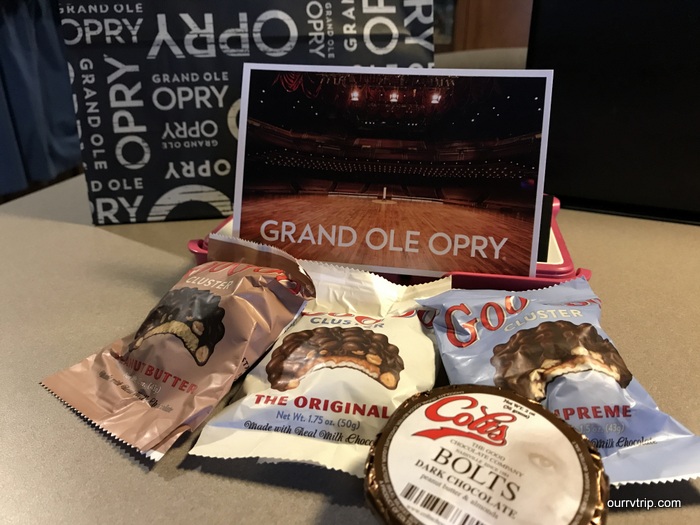 I went to the Grand Ole Opry about thirty years ago with my parents. I can't believe how much the area has changed! It was during that first visit that I had my first Goo Goo Cluster. We had to get a few Goo Goo Clusters while we were in the gift shop…purely for nostalgia… *wink, wink*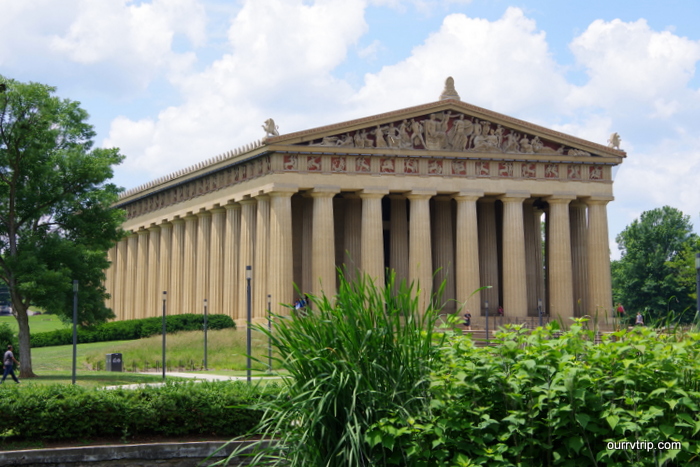 Nashville is known as the "Athens of the South" so they decided to build a replica of the Parthenon for the 1897 Tennessee Centennial Exposition.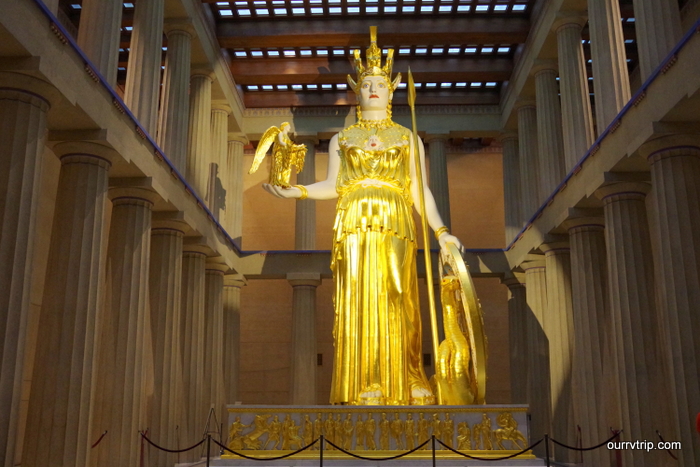 Inside the Nashville Parthenon stands a 41'10" tall Athena. To give you a little size perspective, Nike stands in Athena's right hand and is 6'4″. We got there right when the building was opening and were lucky enough to get some shots in before the mass of people made it up to the statue.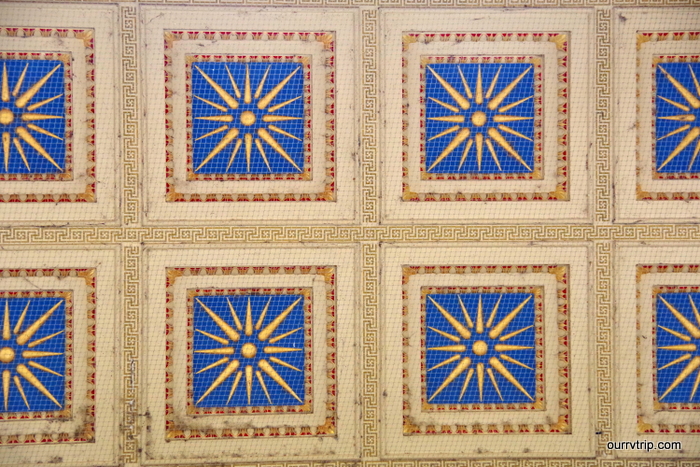 I love the tile work on the outside.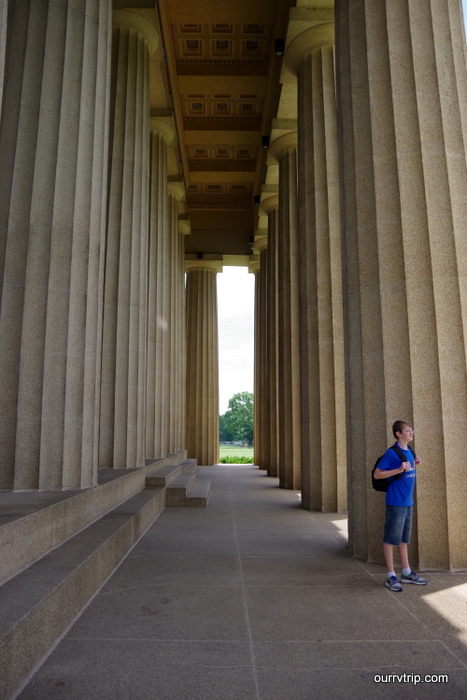 The building underwent a major renovation in 1920 and reopened to the public in 1931.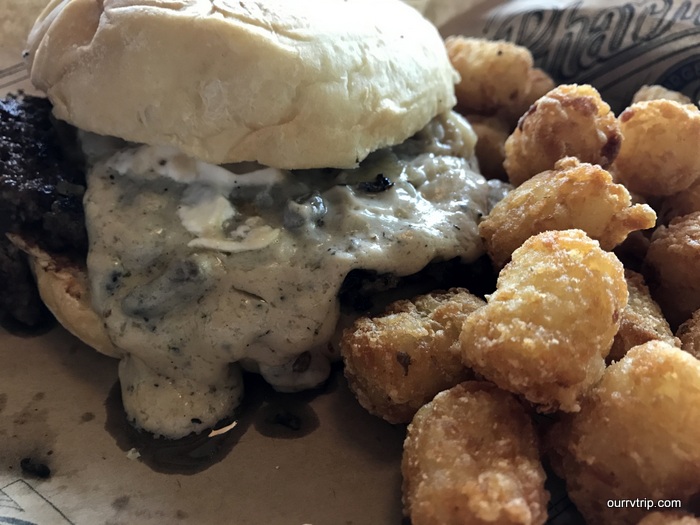 We, of course, found some foodies! Nashville is a big foodie town. Our first foodie find was at a place called The Pharmacy Burger Parlor. We waited an hour to get into this place…but check out that burger! This Stroganoff Burger is solidly in my top five burgers. The mushroom stroganoff bechamel sauce was ah-mazing!!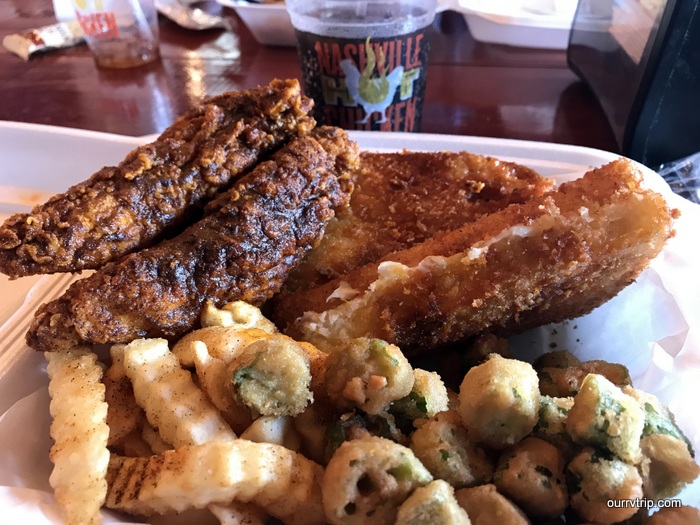 We would never have found Pepperfire Hot Chicken if our waiter at The Pharmacy hadn't suggested it. I didn't even know that Tennessee Hot Chicken was a thing…but let me tell you…we know now and we are fans! So, what you're looking at in the picture above is a deep fried grilled cheese sandwich with two Pepperfire chicken strips on top of it. Guys…we loved this place so much we ate here twice in one week.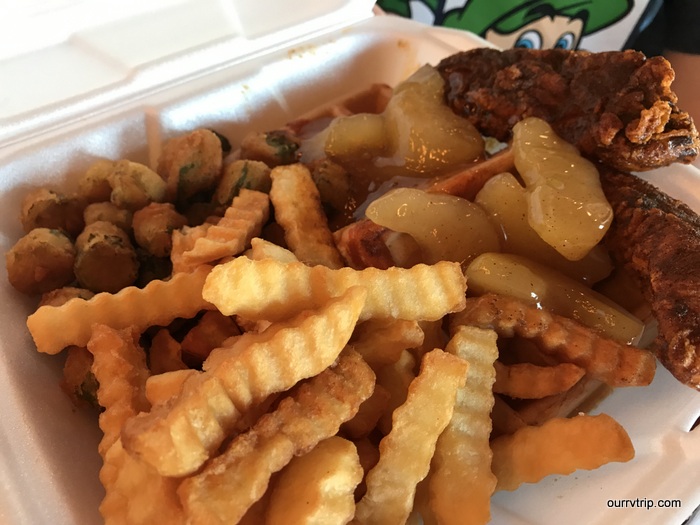 The Dude and Littlest both loved the chicken and waffles meal known as the AppleFire. Now, don't worry, if you're not into spice, Pepperfire offers a Southern style aka no heat option. There are seven different levels of heat. I got the mild and it was plenty spicy. We were told to go down a level from what you can usually handle. I think that was sound advise. I can handle some heat and my mild was just right.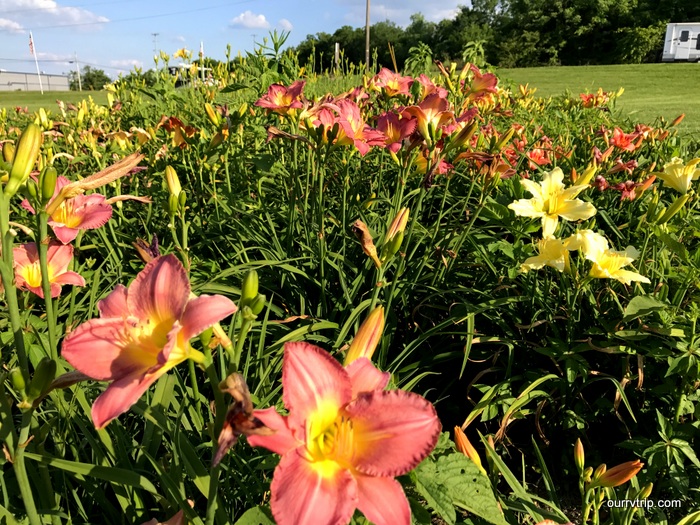 I found some pretties! The ones above were in the RV park we stayed in.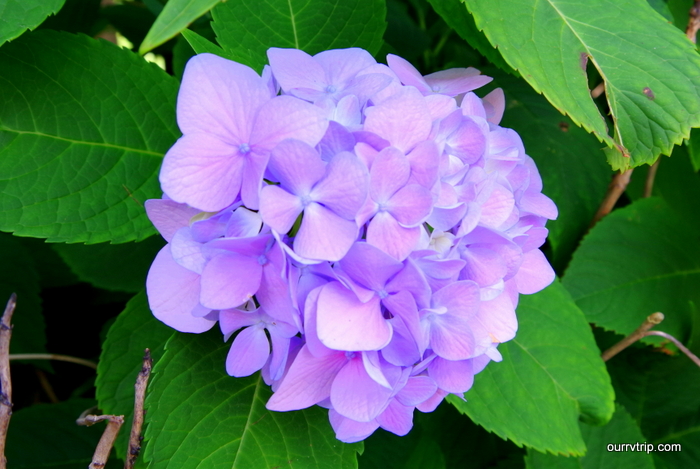 There was an entire row of these beauties ranging in color from purple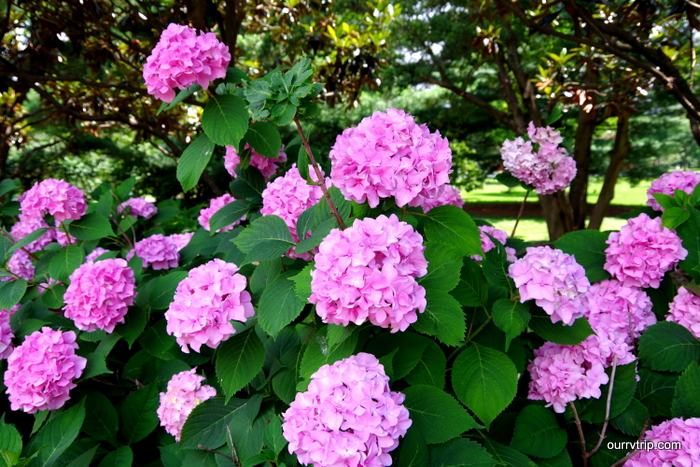 to this light pink.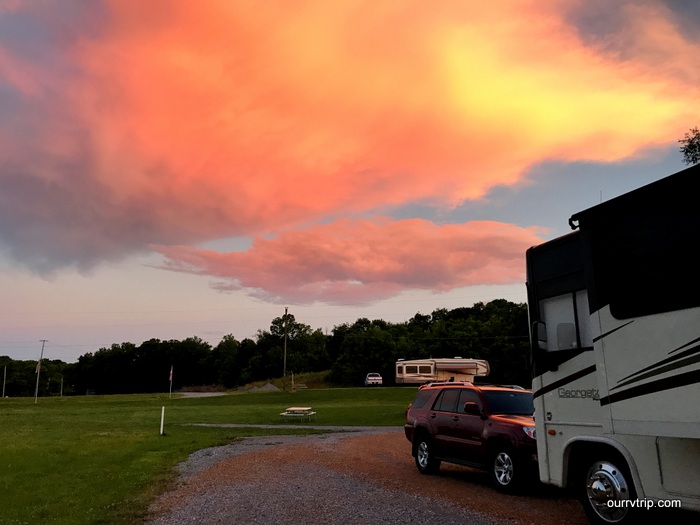 We really enjoyed our time in Nashville, TN. The city reminded us of Austin, TX. They both have that laid-back, foodie, hip vibe. We don't usually care for the state capitol city, but I have no doubt we'll revisit Nashville!
See y'all down the road!
#minieasternloop2017