Hey Guys! I'm behind on getting posts ready for you. I prefer to write the posts right after we have the experience so everything is fresh in my mind. Especially when it's a State Capitol Building. We try to take the guided tours because they're so interesting and informative…the problem with that is that…well, right now I am four State Capitol Buildings behind. SO…bear with me while I try to keep my facts straight.
We've been struggling with decent cell service/wifi at the RV parks we're staying at. Right now we're actually in Main and while I have zero cell service (Come on Sprint! What's up with the shoddy service up here?!) the park we're staying at has excellent wifi!
The New York State Capitol Building is in a tie for our top State Capitol Building! We loved it! Right off the bat you can see that it's going to be different. It looks more like a big estate home or maybe a small castle.
I love all of the different angles and lines here. There's so much detail in every aspect of this building.
Five floors and five architects. They kept firing their architect which drew out the construction. There are so many things I love about this building. Since we had a small tour group (us and another couple) the guide took us all the way up to the 5th floor! You can see our view in the photo above. The Assembly Staircase (fifth floor) is done in Moorish and Gothic styles and was finished in 1879.
The skylight was removed in 1949 and restored in 2011.
Construction lasted for more than a quarter of a century. In 1899 Governor Theodore Roosevelt declared the building done. It wasn't actually done but, the cost had exceeded twenty-five million dollars which made the New York State Capitol Building more expensive than the U.S. Capitol.  When construction halted, there was still carving being done. So when you walk through the building, you can see where they stopped. In the picture above you can see the line of edging left unfinished.
It's the Great Western Staircase, but they call it the Million Dollar Staircase. And yes, it really did cost a million dollars. This staircase is made of sandstone and carved after it was built. There were hundreds of carvers employed, working ten hour days carving the inside of the building. Not just this particular staircase, but all over the building.
Corsehill sandstone was imported from Scotland because of the specific qualities it has which make it excellent for carving. In 1911 a huge fire discolored the sandstone. You can see the difference in colors in the photo above.  In 2000 they started restoration work on the building. Because most of the interior is made from sandstone it took a long time getting it clean. I don't remember what year they finally finished it, but it wasn't too long ago.
The Capitol stone carvers created hundreds maybe even thousands of faces all throughout the building. There are famous faces like Abraham Lincoln, Walt Whitman, and Susan B. Anthony, but there are also many unidentified faces. Our guide told us they believe the carvers used everyone and anyone in their daily lives as a model for a face.
Look close! Can you see it? In the photo above is the smallest carving in the building. It took them years to find. Apparently, one of the carvers was fired and snuck back in the building one night and carved this little devil.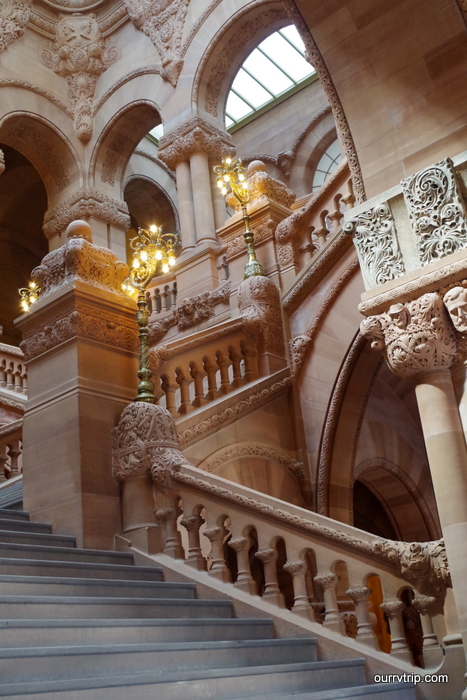 So, what do you think? It's a gorgeous building. We could have wandered around for hours looking at everything. Are you wondering where the dome picture is? There's not one. There's not a rotunda either. And it's still sitting firmly in a top slot on our list. They were actually going to have a rotunda and a "dome", but they ran out of time. I'm not going to tell you how many pictures I took of this building. Don't even ask. If you ever get a chance to visit the New York State Capitol Building, do it. You won't regret it.
We didn't really do anything else at this stop.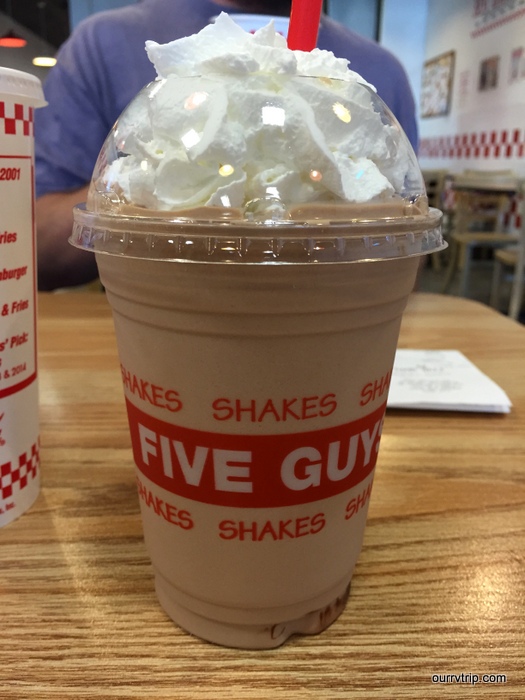 We did find a Five Guys that offers shakes! Mind…blown… That was a new thing for us. I guess this particular location has had shakes for a year or so.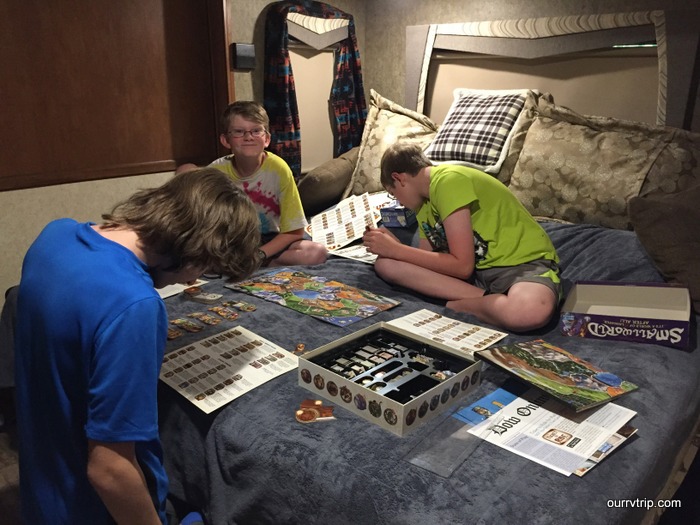 The boys took over our room and played some board games. I just realized, y'all haven't seen our home…I should do a photo tour for you.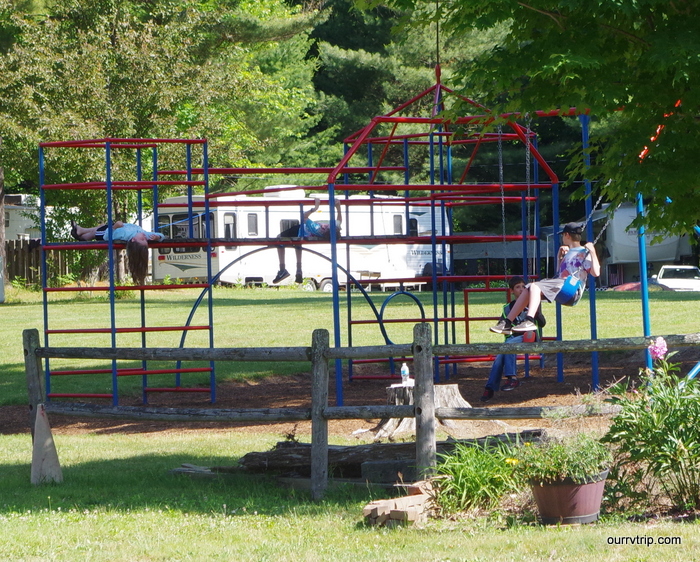 And…we made some new friends. We'll be stopping in Alabama to visit our new friends toward the end of this loop. *waves at the Level Family*
See y'all down the road!!
#easternloop2016