Hey Guys!
One of our favorite days during our 16 week travel hiatus was the day trip we took to Branson, MO with my (Jennie's) parents!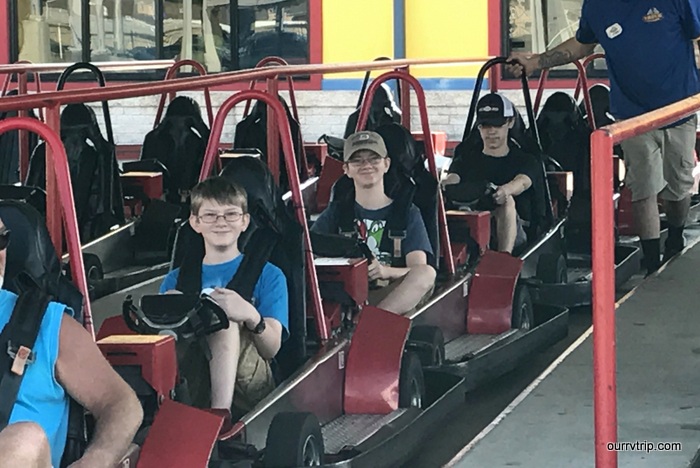 For as long as I can remember, my parents and I spent time in Branson every summer. I love that I've been able to show my boys some of the fun I had growing up and give them some Branson memories of their very own! This was the first year they were all tall enough to ride the go-carts solo.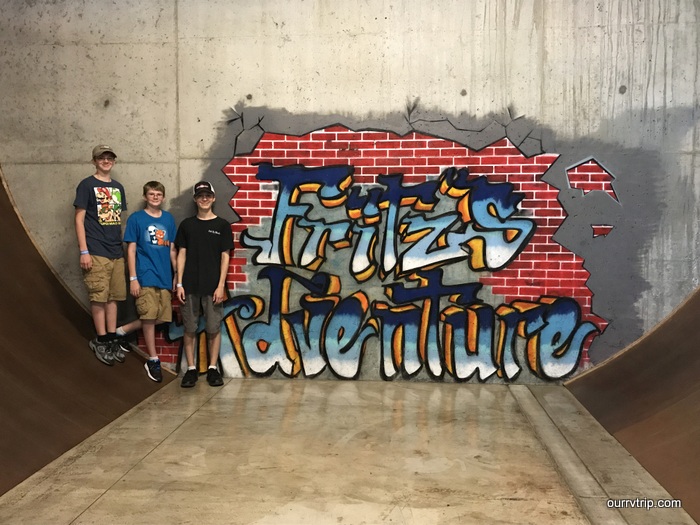 Fitz's Adventure was new to all of us.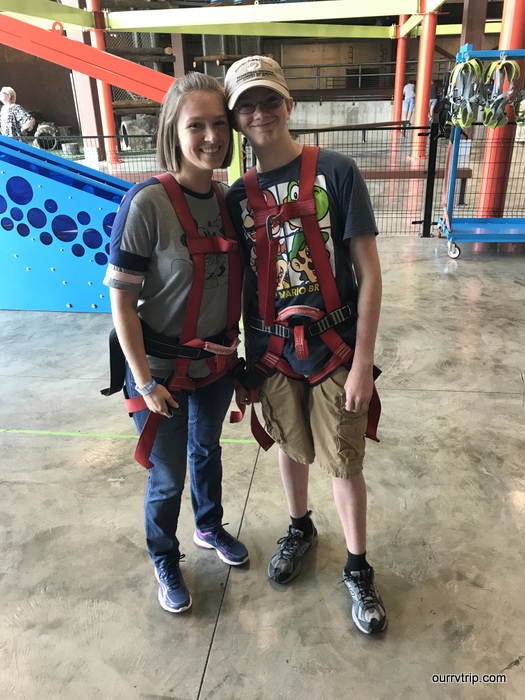 The Dude and I loved the rope coarse the most.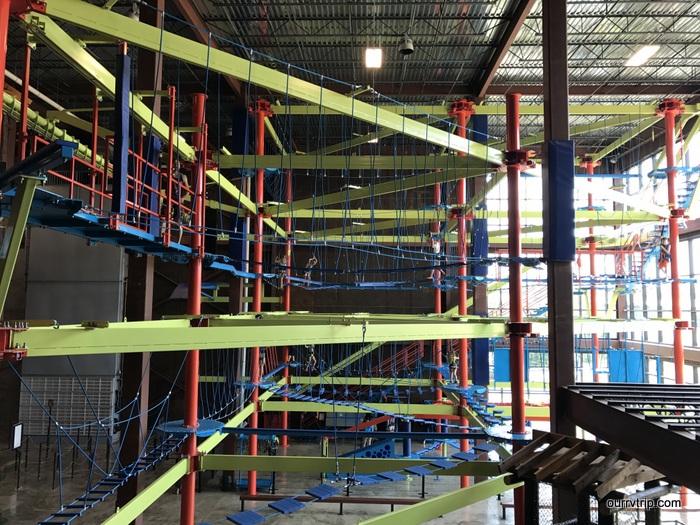 It's not really for the faint-of-heart. It's all perfectly safe though.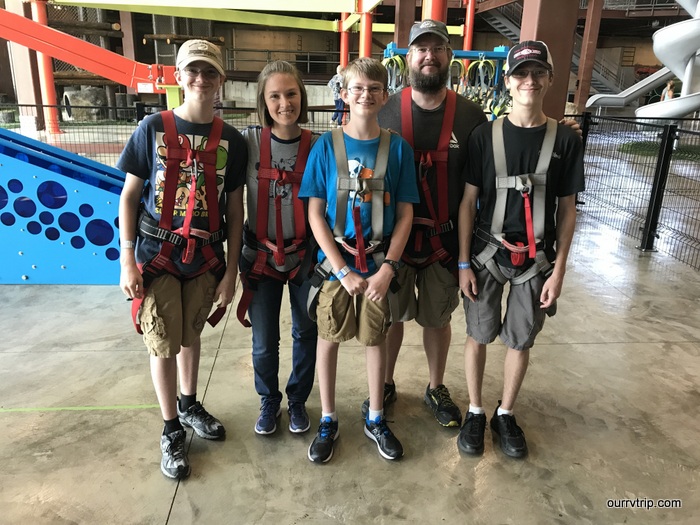 You're strapped into a harness then clipped onto a safety rope.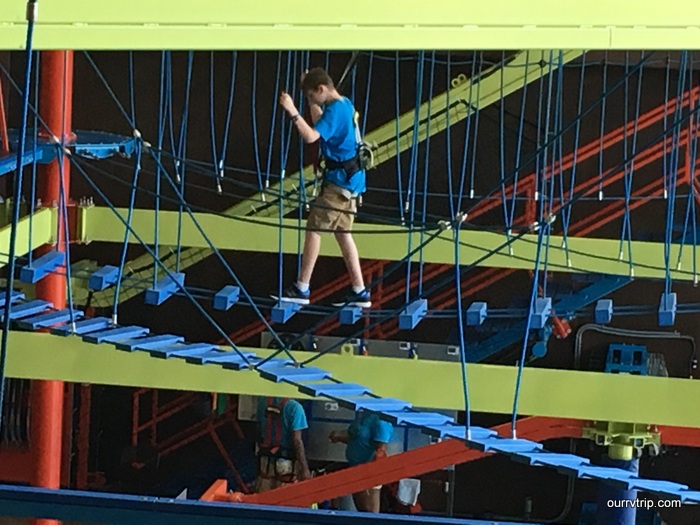 Even Littlest did alright on the rope coarse once he got over being up so high.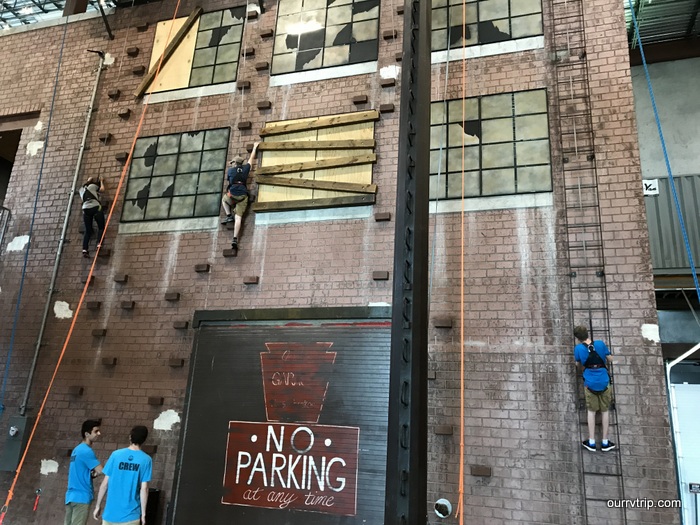 Rope coarse not your thing? You could do the wall climb! Yup, that's Littlest, The Dude and me trying to make it to the top.  The wall climb was the hardest activity there for me. Not because of the height thing, but because I'm short, and out of shape. I think every muscle in my body was sore the next three days!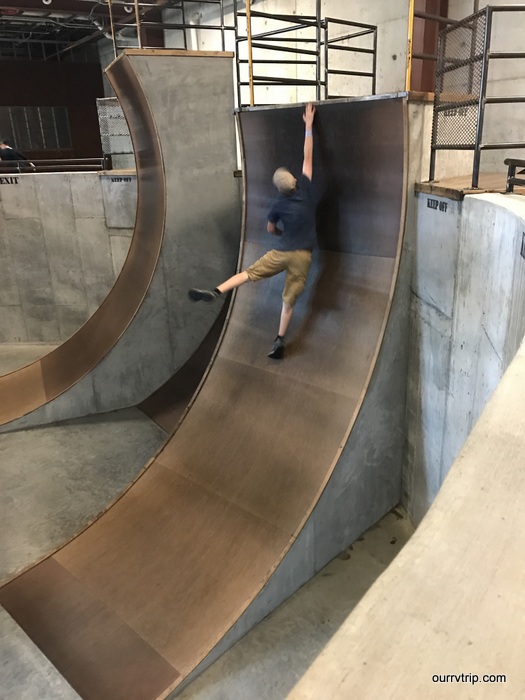 The two little boys both tried this.  The Dude got really close!
Littlest took several turns in the laser course. There's a viewing room so I got to watch him in action.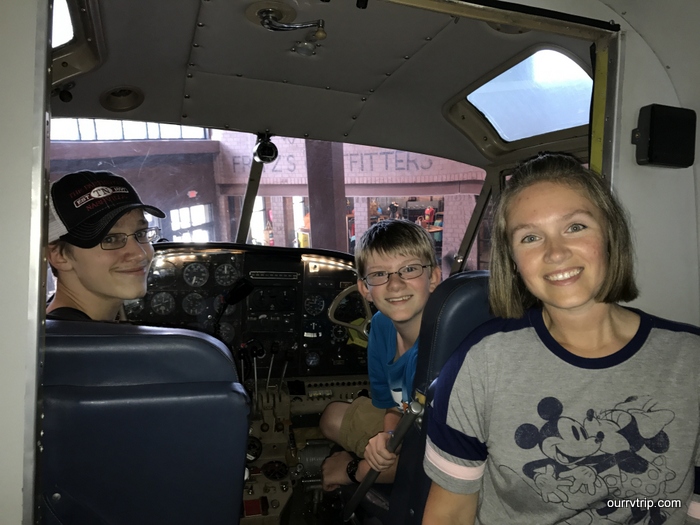 There's a huge plane suspended from the ceiling that you can climb up to. We did a few times just so the boys could sit in the cockpit and mess with all of the buttons, switches, and levers.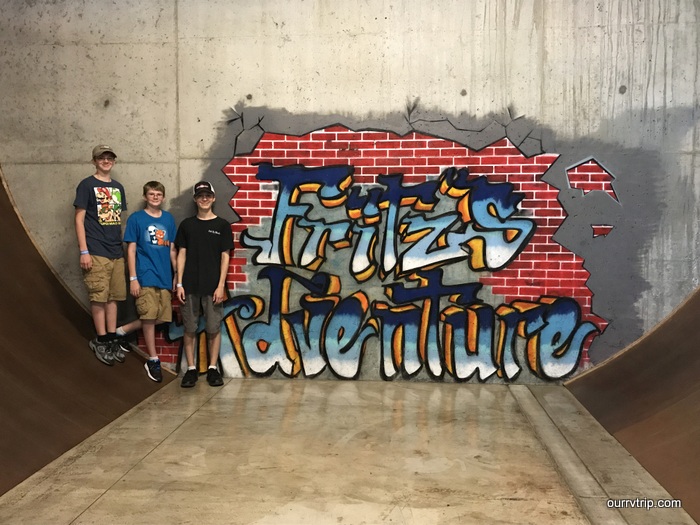 Fritz's Adventure was new for all of us. It was so fun running around being a kid with our kids! If you're ever in Branson, MO…this place is definitely worth an afternoon!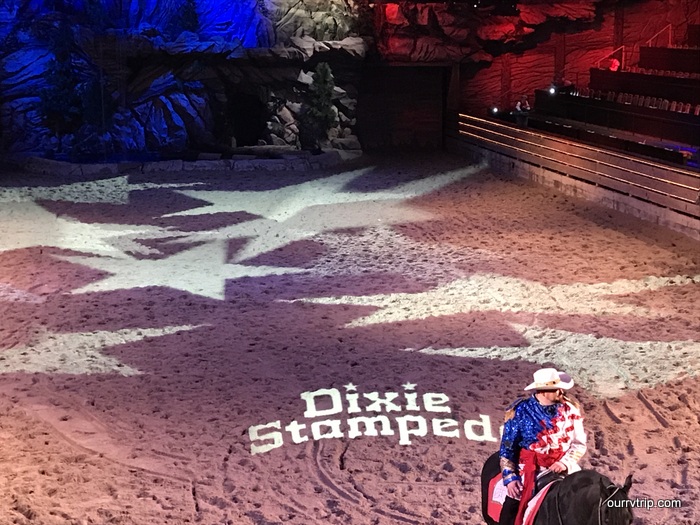 We spent the evening at the Dixie Stampede. Another first for all of us.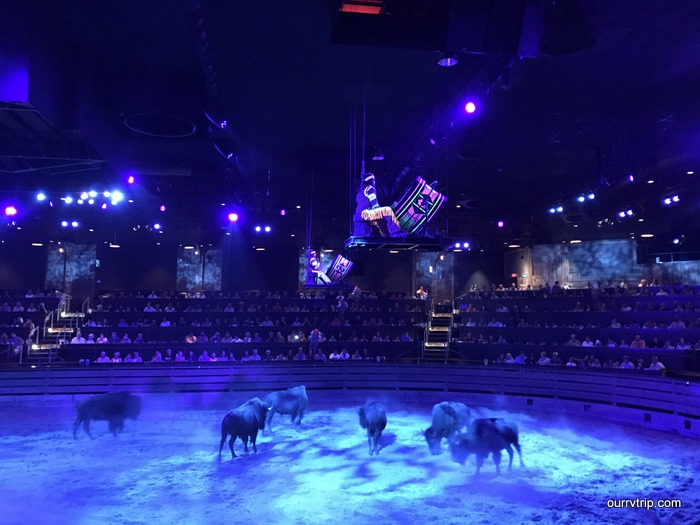 This show had it all! Action,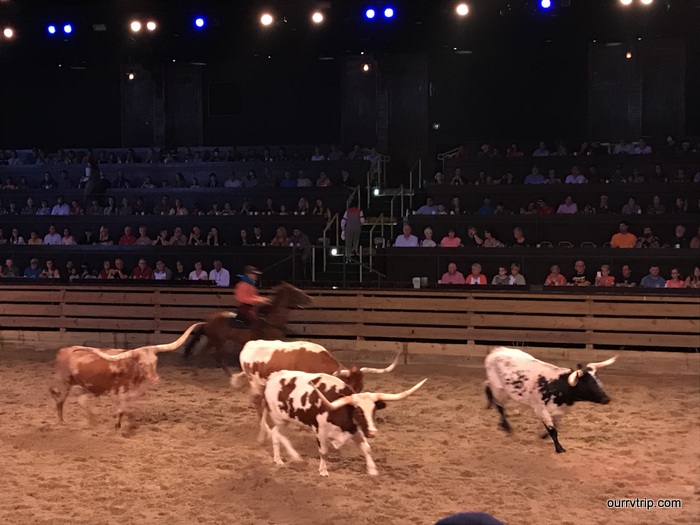 adventure, music,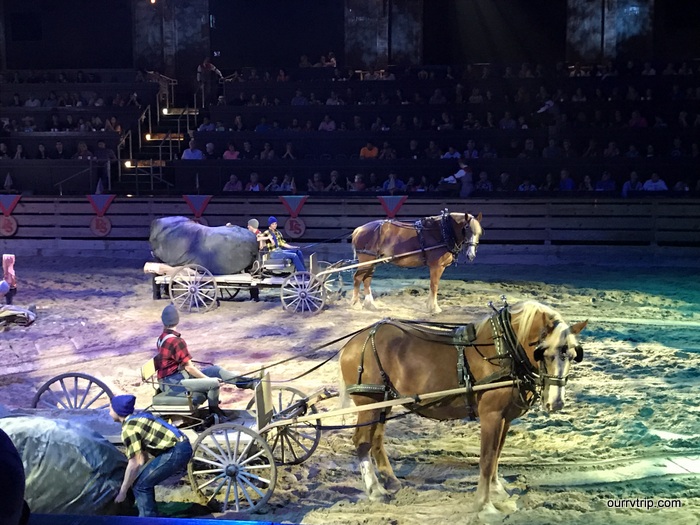 games,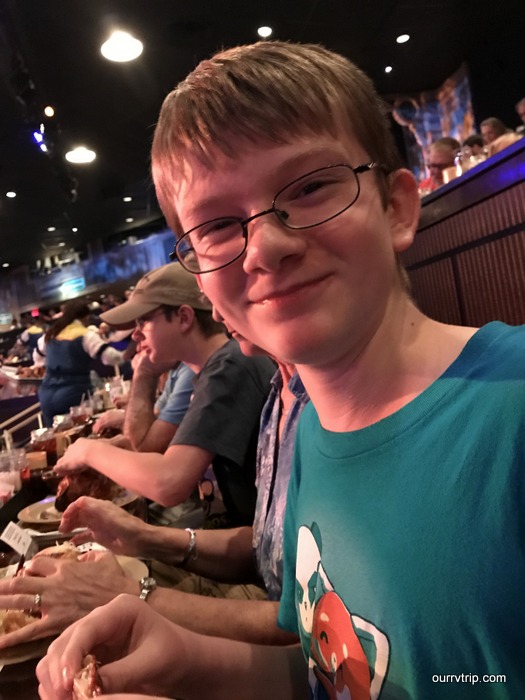 and food! Food that you get to eat with your fingers during the show…which…is very cool, unless you want to take pictures.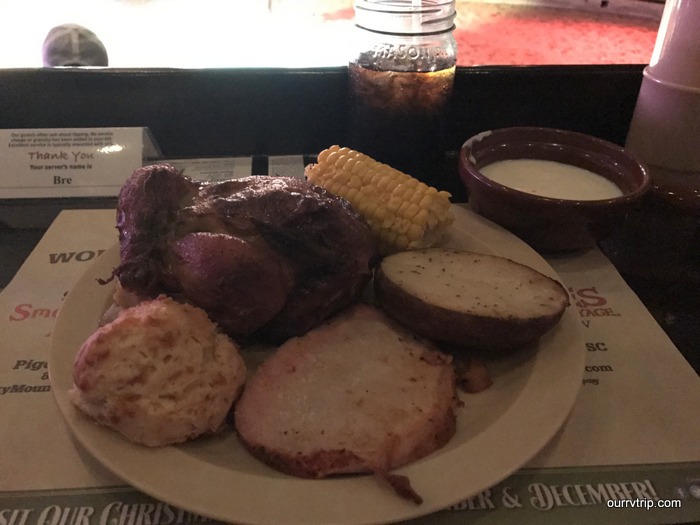 Let's talk about the food. You get a soup (this was really good), an entire small chicken, half a baked potato, a slice of pork loin, corn on the cob, and a biscuit. No silverware required.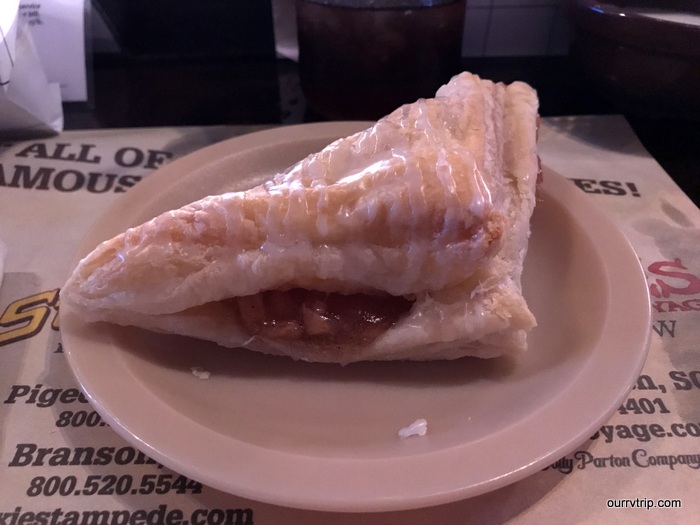 You even get dessert! Score! It was all really tasty! I've been to quite a few of the shows in Branson and this one was so unexpectedly fun. It's different than any of the other shows I've been to. Y'all should totally go check it out if you haven't already!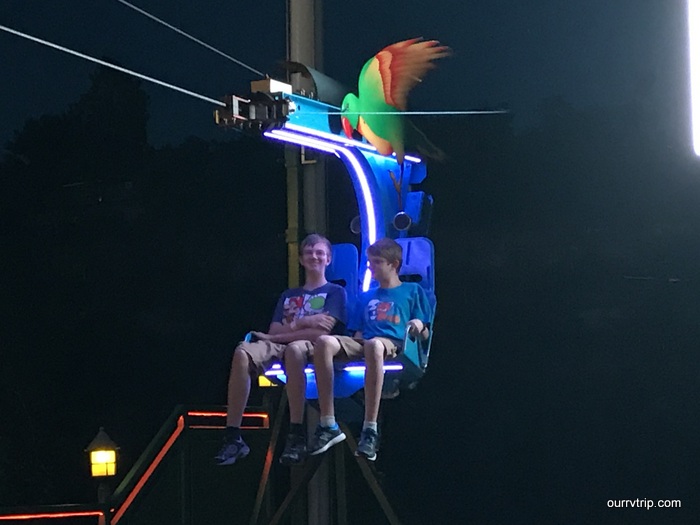 The last thing we did was visit Branson Landing. The two little boys rode the zipline across the river. It goes pretty fast!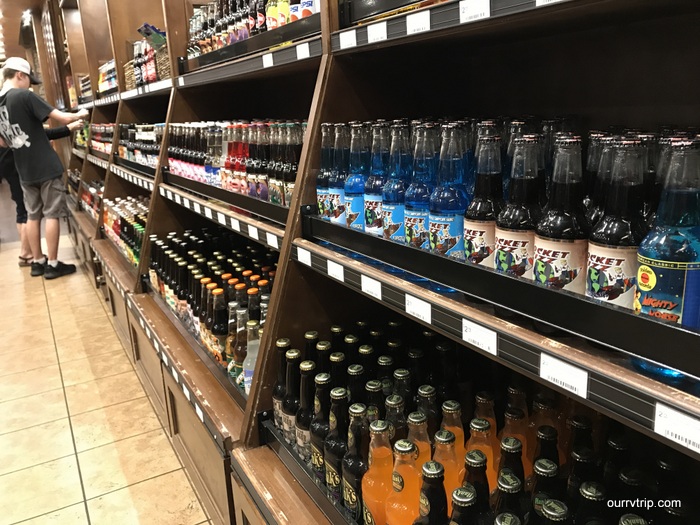 We found a soda shop that sells every kind of soda imaginable.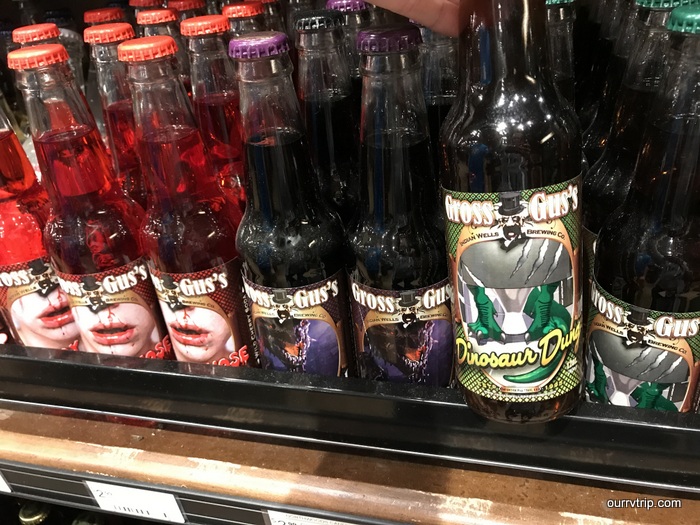 And I do mean every kind. Dinosaur Dung soda…I think I'll pass.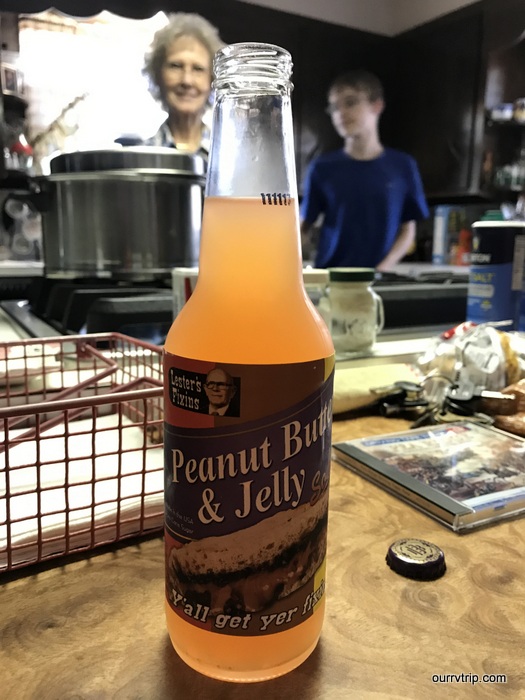 Littlest found a Peanut Butter & Jelly soda that he had to try. He drank the whole thing. I'm still not sure if he actually liked it…he'd make a face every time he took a drink of it.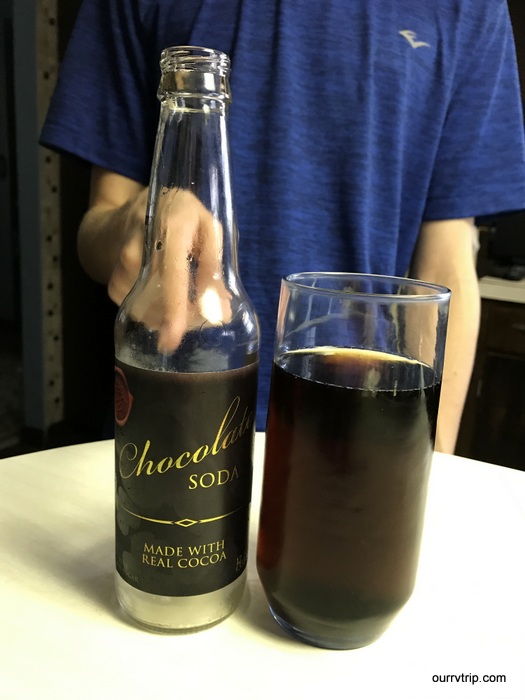 Mr. Man found a Chocolate Soda. He said it was really good!
We had the best day in Branson with my parents. We got to experience several firsts…which for people who've been to Branson soooo many times is hard to find. And, we got to share some of the oldies-but-goodies with the boys.
See y'all down the road!