One of our rules (ok, so the only rule) to getting the state sticker up on our map is that we have to visit the state capitol building. Since we were in Missouri visiting family and friends and working on some RV projects for five weeks we took a short mini vacation to get some places knocked off our "to see" list for Missouri.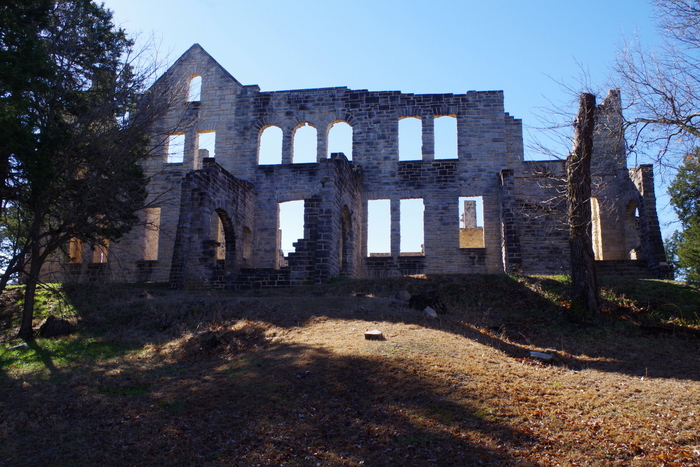 The first stop during our weekend was the Ha Ha Tonka State Park so we could see the ruins of the old "Castle".
In 1908 Robert M. Snyder bought around 5,000 acres so he could have a European style castle built on a bluff overlooking the Ha Ha Tonka Spring and the Lake of the Ozarks. Unfortunately, a year after construction started Snyder was killed in the state's first automobile accident. Snyder's son finished the castle but scaled down the plans quite a bit. In 1942 a fire gutted the castle and from what I understand, the property has been left to ruin over the years.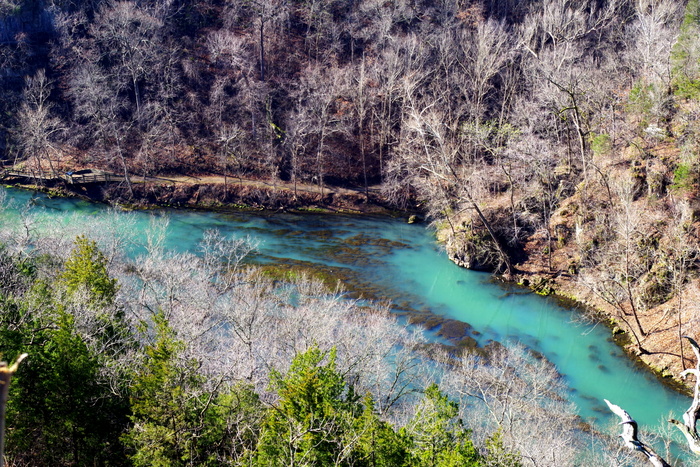 This is the Ha Ha Tonka Spring…I love the color of the water! We walked down 316 stairs to get a better look at the spring. 316 stairs…one way. The morning we went was cold and the stairs had some ice on them, but we weren't the only ones there. The park was really crowded with walkers and joggers and families enjoying the sun. This is a great state park and y'all should definitely go some time!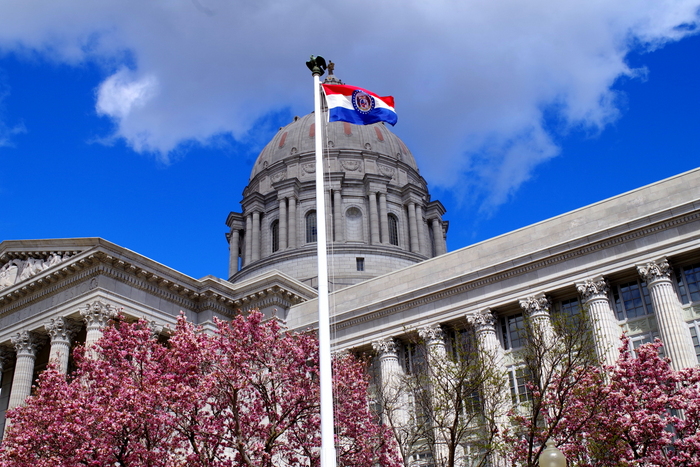 The next stop on our mini vacation was Jefferson City.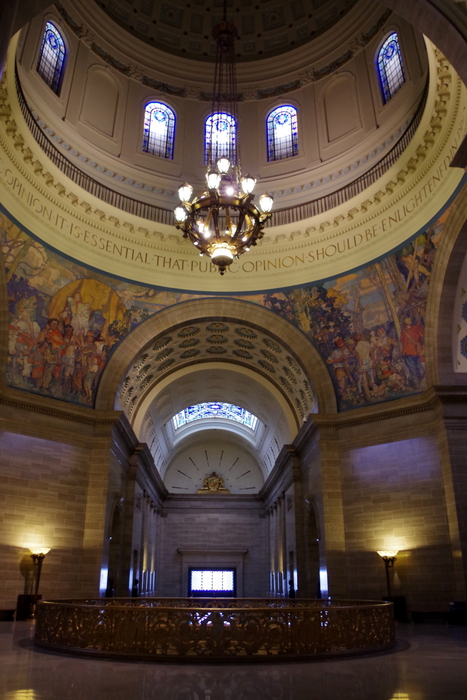 So, y'all know one of my favorite things about capitol buildings is the dome. This dome was so amazingly gorgeous…but I couldn't get a decent shot of it to save my life! Yep, I'm still a photography newb. This dome was amazing because of all of the murals. It didn't have a huge stained glass thing (although there were some small stained glass windows), but it was very impressive.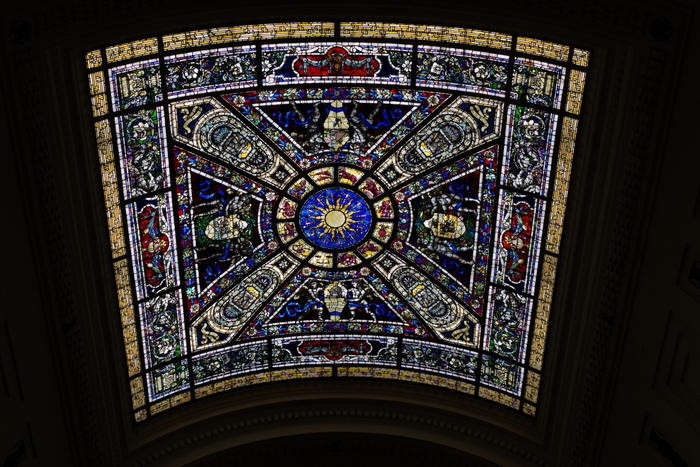 It didn't have stained glass in the dome, but there was some really stunning stained glass throughout the building.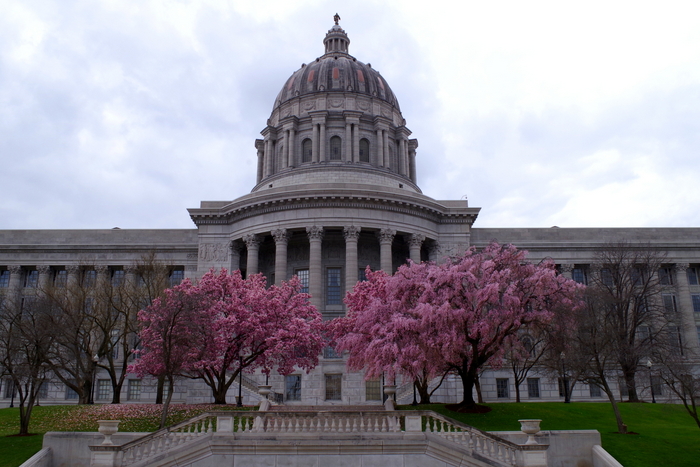 We've decided that the Jefferson City Capitol Building is our favorite…so far. We've only seen 12 on our explorations…so…we'll see! Maybe we should make a list?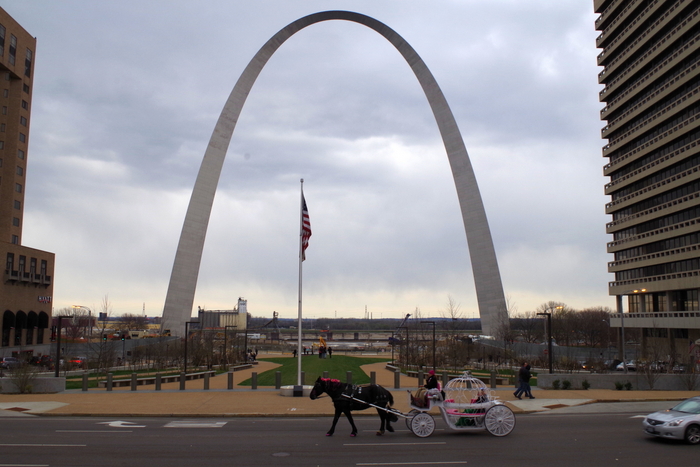 We made it all the way to St. Louis on our mini vacation! The boys were all excited to stay in a hotel. I laughed when I typed that. It's funny, we go and see all of these cool places, but we never really leave home. It's not a vacation. So, the boys thought it was the best to stay in a hotel. Kids. I, on the other hand, always wig out when I have to sleep in a hotel bed, but the place we stayed (which was right by the Arch) was pretty nice! What wasn't nice was that the Arch was closed. *sad face*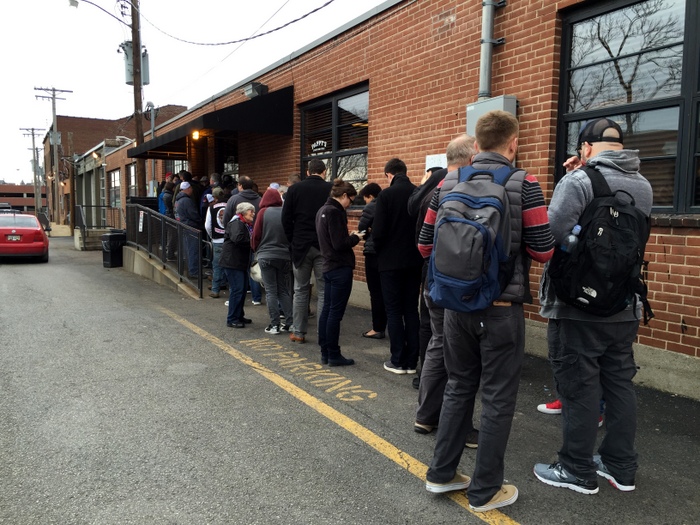 We love smoked meat/BBQ! We found a place called Pappy's that had over a hundred reviews and had four stars! We stood in line for this place.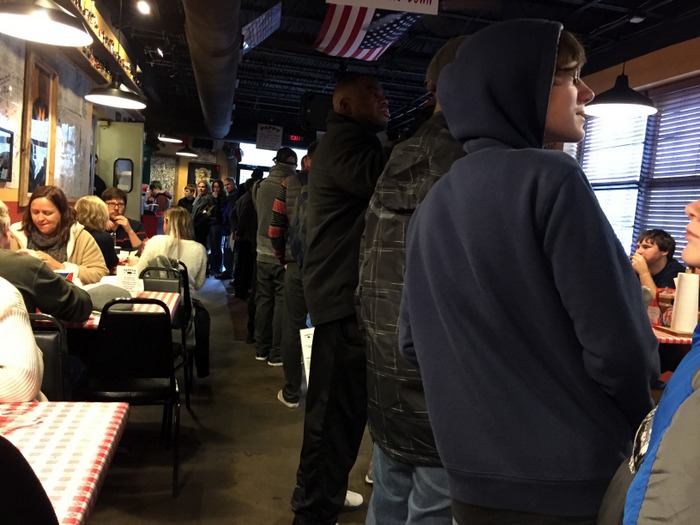 And then we made it inside and stood in line some more.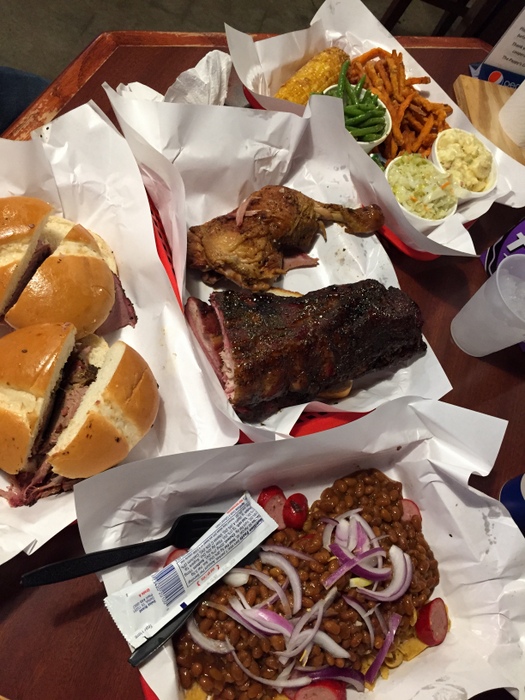 And then…the food came…and it was soooo good! We all had enough food that there were a few leftovers and it cost less than $60! No wonder everyone loves this place!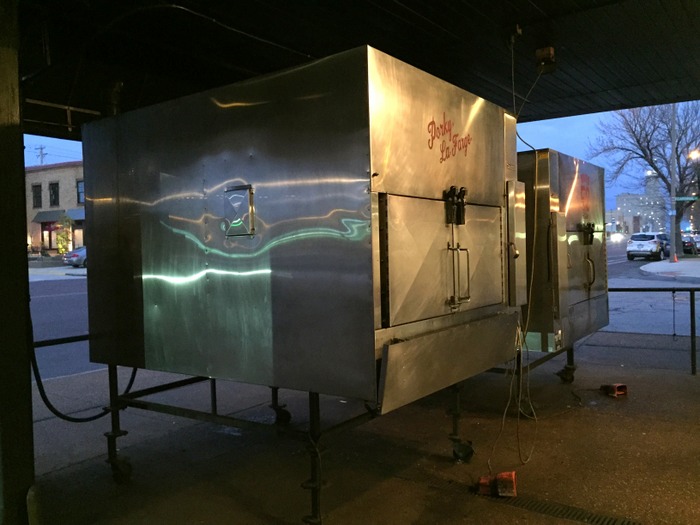 Pappy's names their smokers. Is that a thing? They have four or five of these huge smokers going and the smells coming from them were torture while we were standing in line.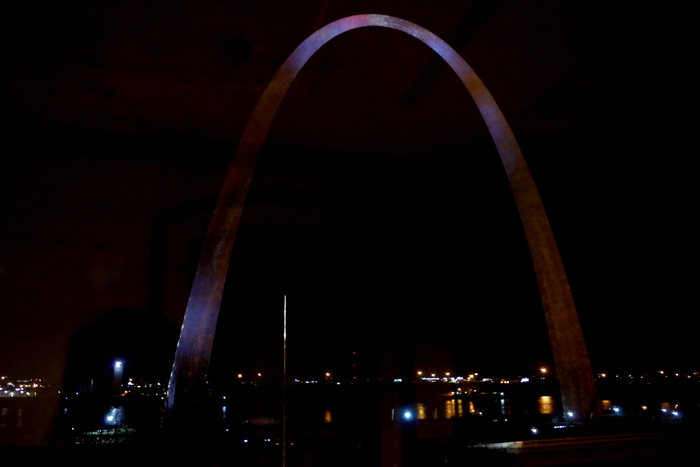 We searched the hotel for a good view of the Arch that night. This is what we found. Not bad, right?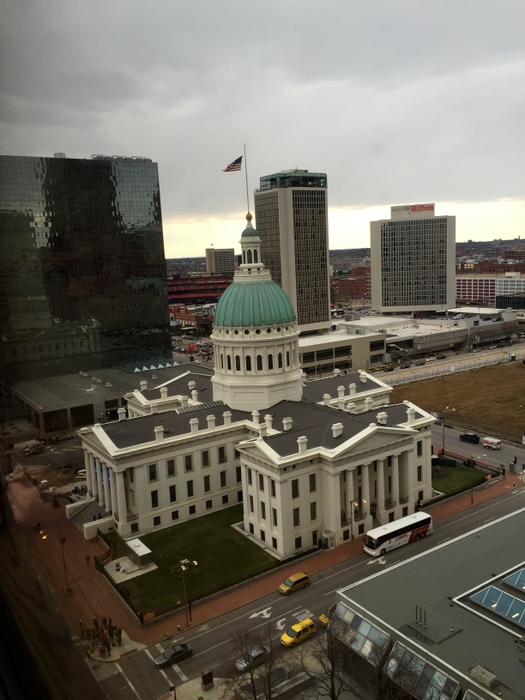 This was actually the view from our room. Not the Arch, but still pretty darn nice! What you're looking at is the Old Courthouse and it's where your Arch exploration should start.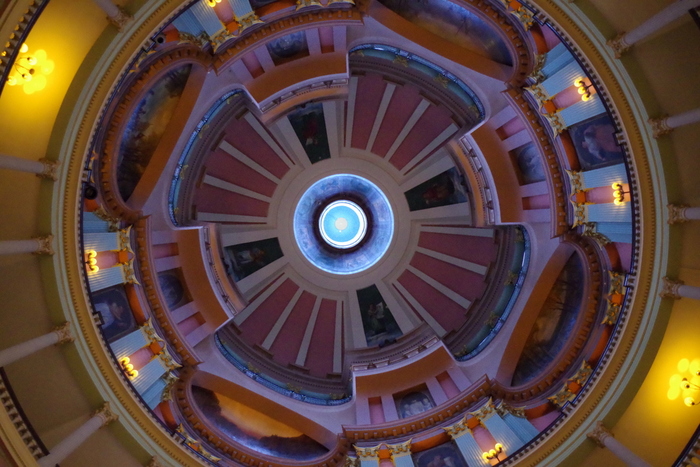 The dome in the Old Courthouse was built by the same guy who built the Jefferson City Capitol Building dome and you can really see the similarities. But, I could actually get a picture of this dome! Score! The Old Courthouse used to be a meeting place and there's a spot in the middle of the floor that you can stand on and talk and people all the way up in the top of the dome can hear you. We tried it out. It worked! This building is worth spending several hours in, but we were a little rushed so we did the Jr. Ranger program, explored just a teensy bit, then headed on down the road.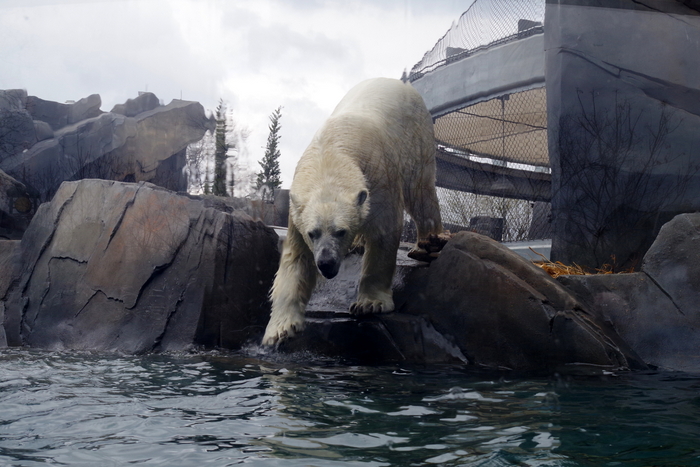 There are tons of zoos in the U.S. We decided to only visit ten. We added on the St. Louis zoo when we learned that it's been voted the best zoo in the U.S. I'm so glad we did! We had a great time watching this polar bear! He was the best! Usually, the polar bears are just kind of laying around not doing anything, but this guy…he was playing with the crowd!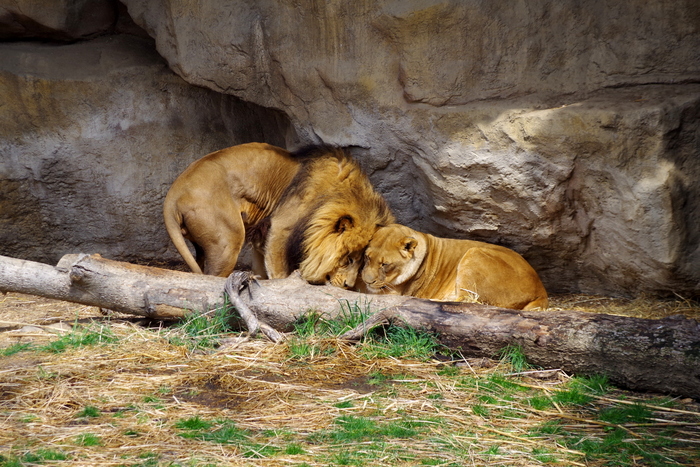 The animals at the St. Louis Zoo were all happy and healthy and had nice habitats.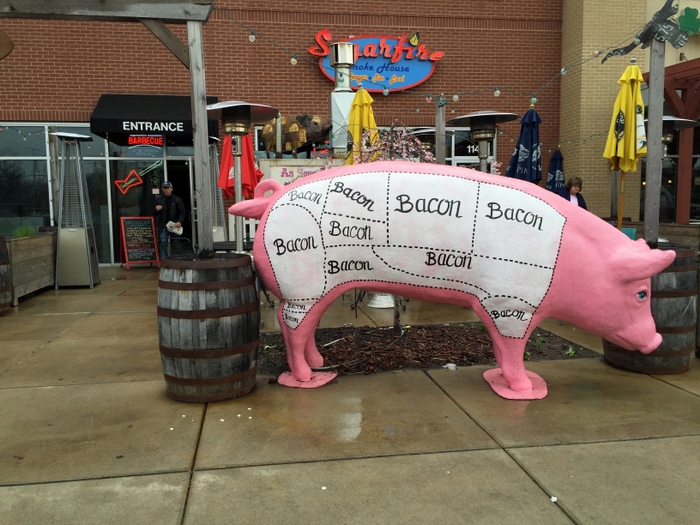 We felt like we should get some St. Louis style ribs while we were in St. Louis. That's easier said than done (at least the day we were there). We had great ribs, but they weren't St. Louis style.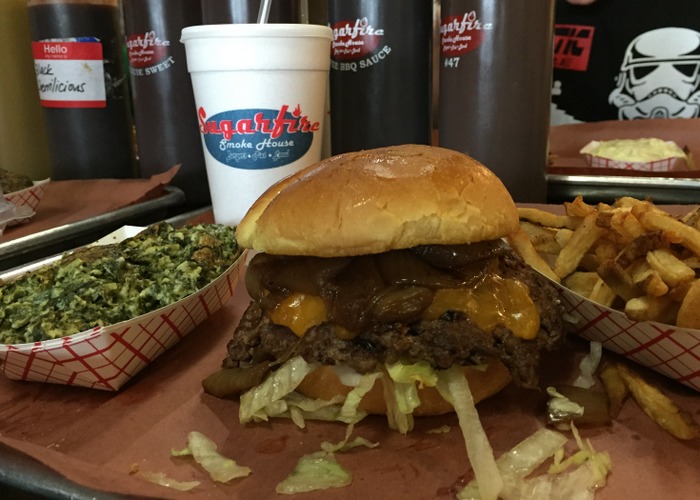 But, look at this burger. It was really good! It's hard to be upset when you're eating burgers that are so stinkin' good, right? I didn't get a picture of them, but we also got some smoked chocolate chip cookies. They were fantastic!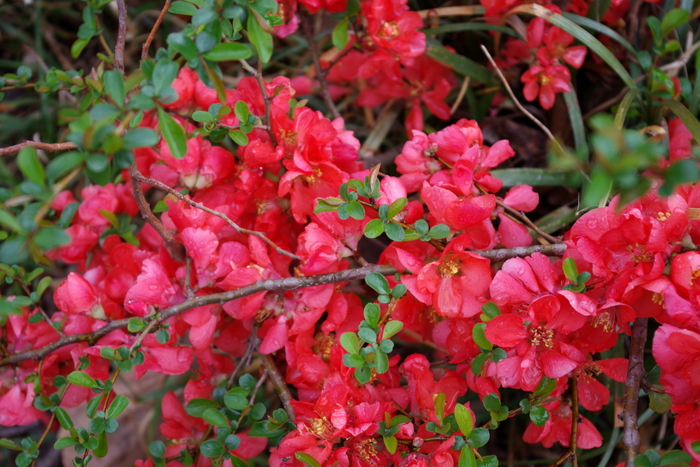 I've got to include some flowers. It's starting to be Spring and the flowers are starting to bloom!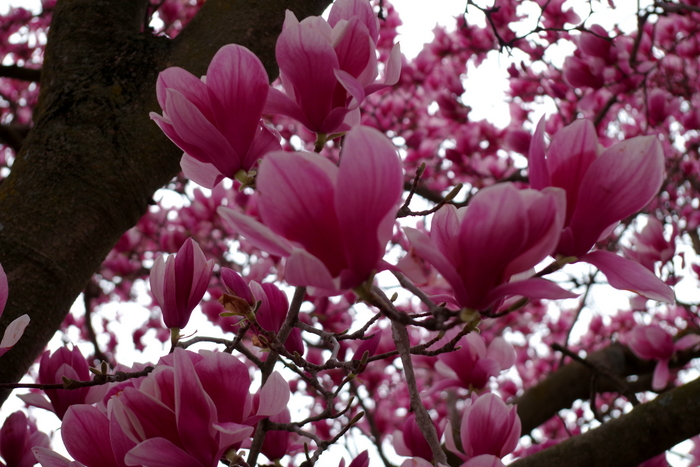 I'll leave y'all with this pretty shot of a Tulip Tree. I've decided this is one of my favorite types of trees.
See y'all down the road!