Dewey's is a tasty pizza place in Columbus, Ohio.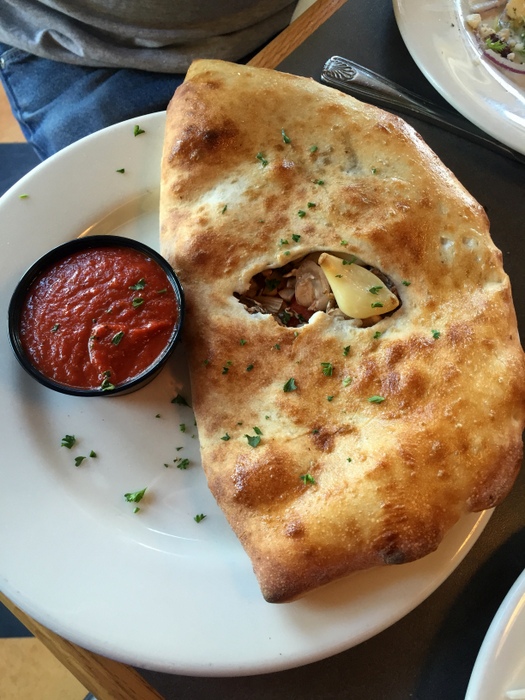 Dewey's has a variety of foods, well, they just have calzones, pizza, and salads, so not a lot but is really good pizza.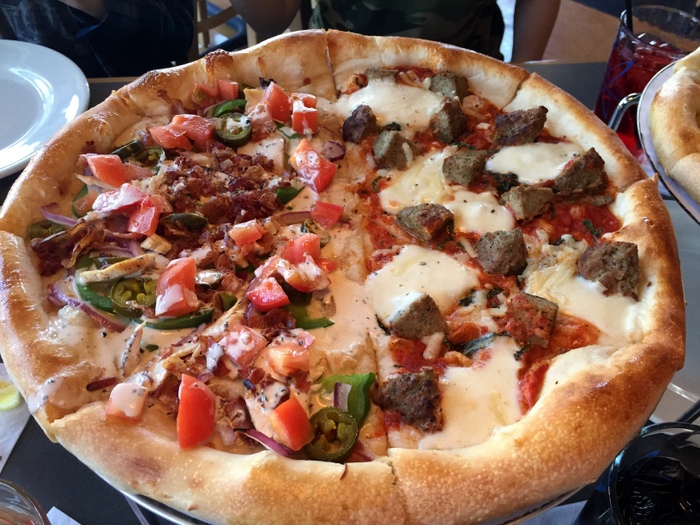 I found a new favorite pizza there and it is called Dr. Dre, which has Olive oil, Mozzarella, Green Pepper's, Chicken, Bacon, Tomatoes, and Ranch, so its like a chicken bacon ranch pizza but better. At Dewey's you can  get half and half pizza's like what I did or you can get a full pizza like what usually happens.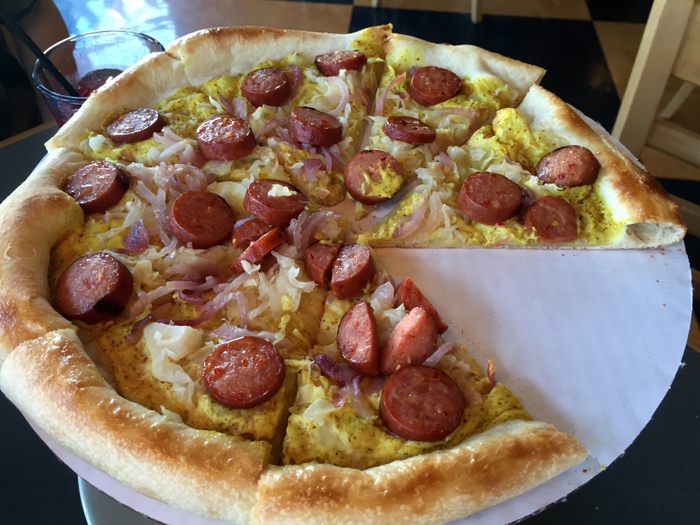 My brother, Mr. Man, got a Ball Park Pizza that has sausage, mustard, onions and I think that is it but I can not remember.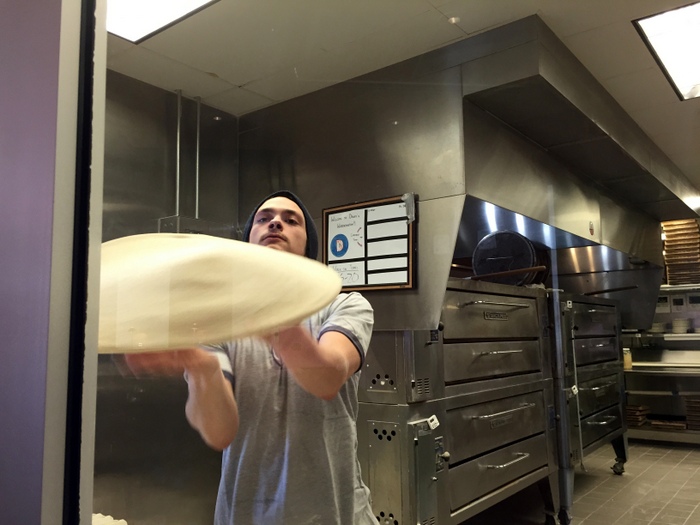 I liked how you can see the pizza makers make pizza through glass so I could get a pic of them tossing dough.
The bathrooms were clean and the service was nice. In all that I'm giving Dewey's a 5 star review.
See you next time on…
Pizza Street!!