Hey Guys!! One of the main reasons we took a travel hiatus is to work on the growing list of projects for the RV aka…our home. We do little odds and ends while we're on the road, but there are some things that would be easier to do while stationary. I thought I would let y'all see  a few behind the scenes of what it takes to keep this nomad life of ours going.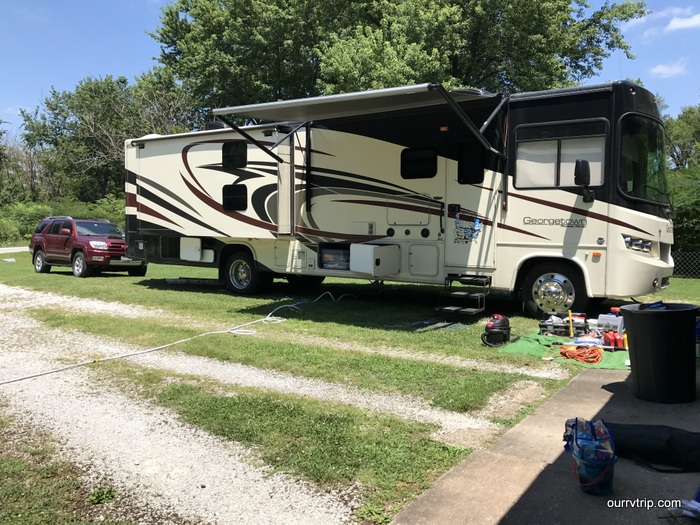 The very first thing we do every time we driveway camp at my (Jennie's) parent's house is to clean out and organize our "basement".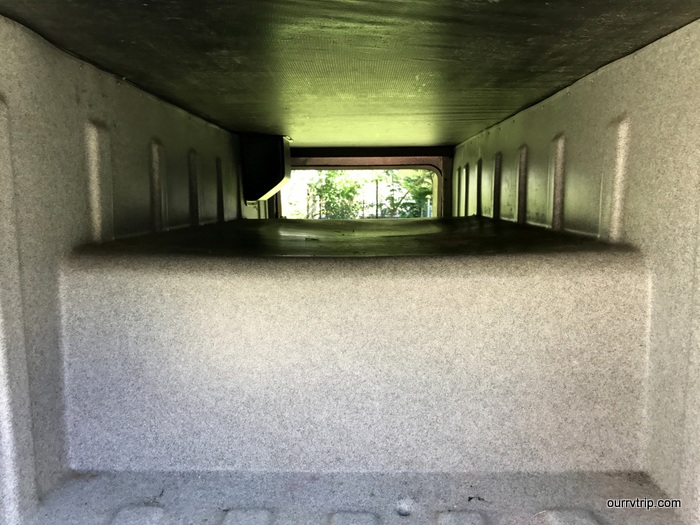 We take everything out, reevaluate its place and if we still want/need it, and clean out all of the bays under the RV. The first year we left we had all of the bays totally packed. Completely filled. There wasn't a single inch of free space. Now…we've actually got quite a bit of empty space in our "basement". The longer we do this nomadic life thing, the more we realize life isn't really about the "stuff"…it's about all of the memories and moments.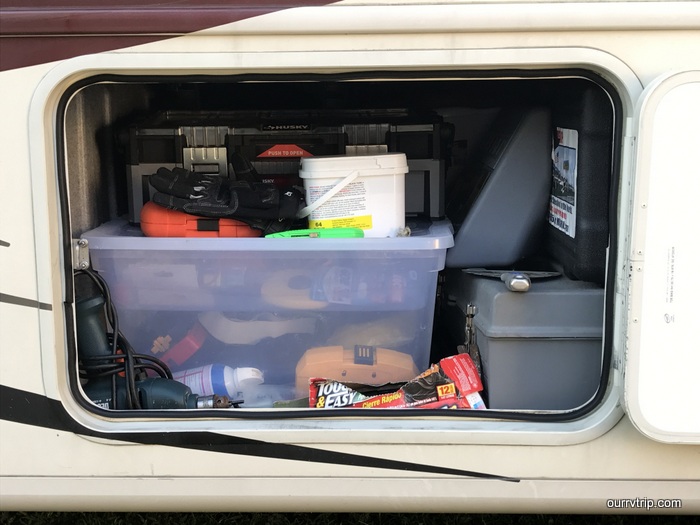 Once we got everything cleaned out and reloaded we put new seals on the bay doors that needed it. The seals are what keep the wet and dirt out of our "basement" and off of our stuff.
We (I'll say we, but really it was just Jerl) did some electrical work. We (there's that we again) added a strip of  electrical outlets under a lip on our closet.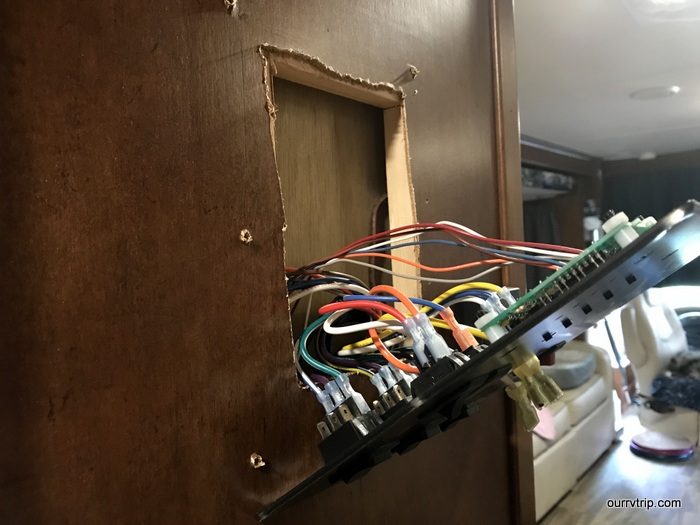 A couple of our light sensor switches (I totally just made that name up…I don't really know what it's called) went out on the main control panel so Jerl took a look at all of those wires too. These switches tell us if our water pump and arctic pack is on or off. So, they're kind of important.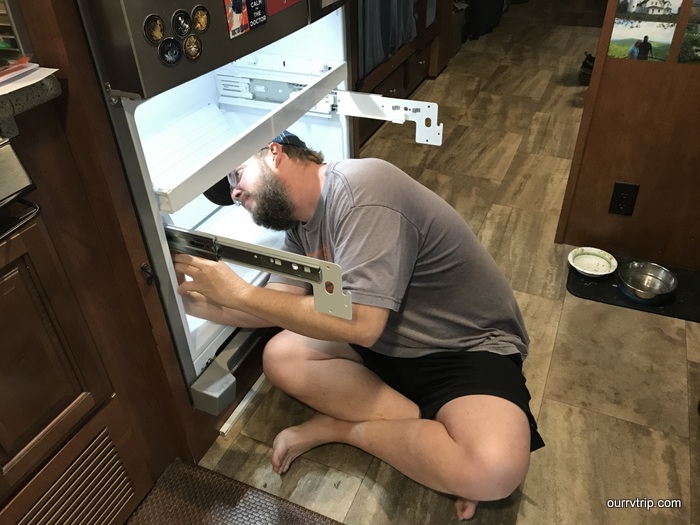 So…funny story (not really…heavy sarcasm). The bottom slide out compartment in our freezer broke and so our freezer door wouldn't stay shut. We looked and looked and looked some more for the part or for someone who could tell us where to look for the part and no one in six or seven states could help us. Y'all…we had to keep the lock strap on our freezer door or the thing would just stay open. That's not helpful. While we were back in Missouri we finally found a place that could look up the part we needed and actually order it! We did a little happy dance after it was fixed!!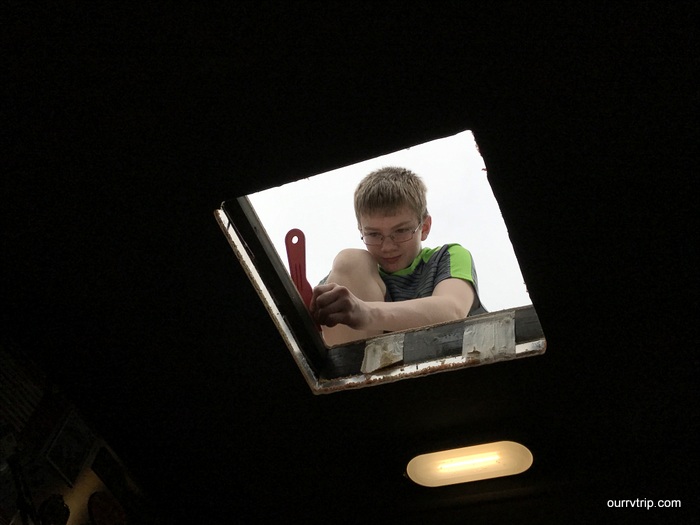 We have three ceiling vents in our RV. Two of them are in the bathroom with these little dinky fans that help ventilate the…well, you know. Our plan was to replace all three with an upgraded fan. We started with the one skylight that didn't have the fan.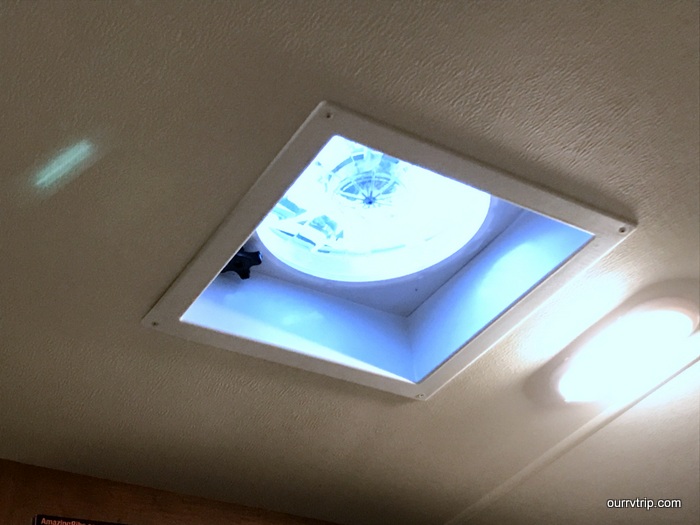 We LOVE it! It's a reversible fan so not only can we vent air out when we're cooking we can also pull cool air in to help cool the RV on days when it's not hot enough to turn on the AC. We only got one switched out because we simply ran out of time due to some unexpected injuries. I'll fill you in about those later.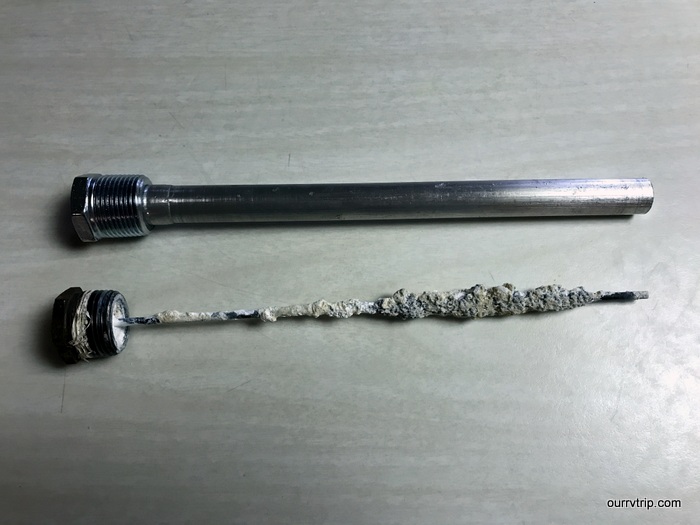 We replaced this doo-hicky in both of our hot water tanks. The bottom one is the one we took out and the top one is what a new one looks like. I'd say we replaced it just in time. What the heck is it? Well, it's actually called the anode rod and it helps protect the hot water tank from mineral build up and rusting.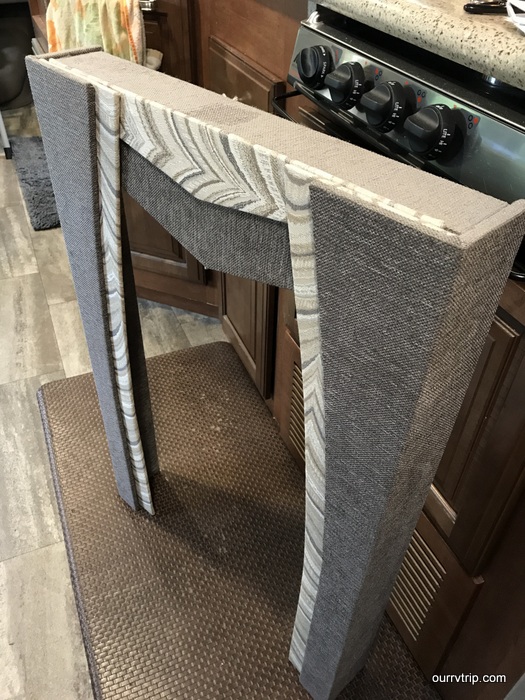 We took out all of the cornice boxes around all of the windows (I've disliked these from day one)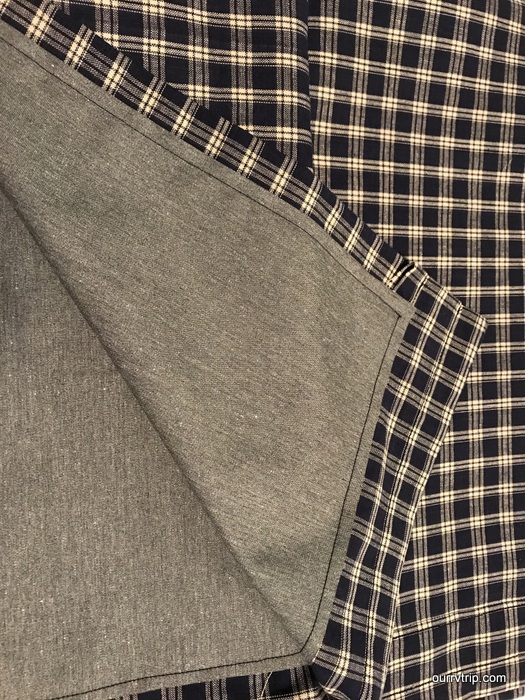 and my (Jennie's) mom and I made curtains!! It took me forever to pick fabric. For…ev…ER! And then when I decided I went back and found that one of the fabrics was almost gone! Sheesh! I bought up the rest of it that day and luckily we had enough for the curtains and a small pillow! We lined all of the curtains with the grey insulating material you see in the picture above.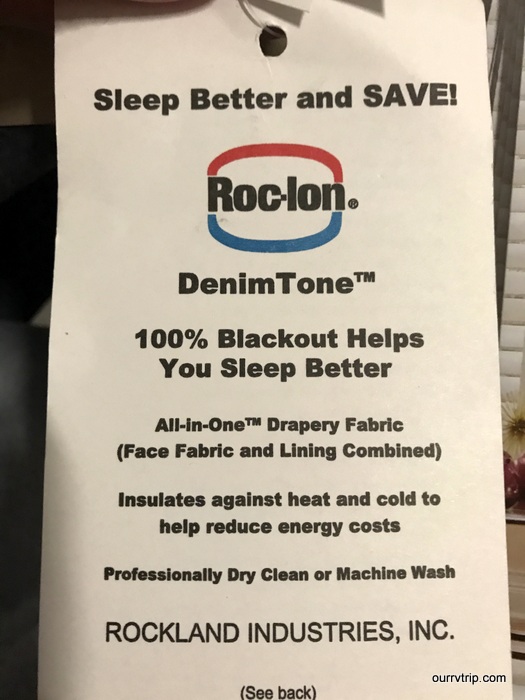 And, because I've already gotten several questions about that insulating fabric…you can see the details in the picture above. I got it at JoAnne's back in the upholstery section on the big, long rolls.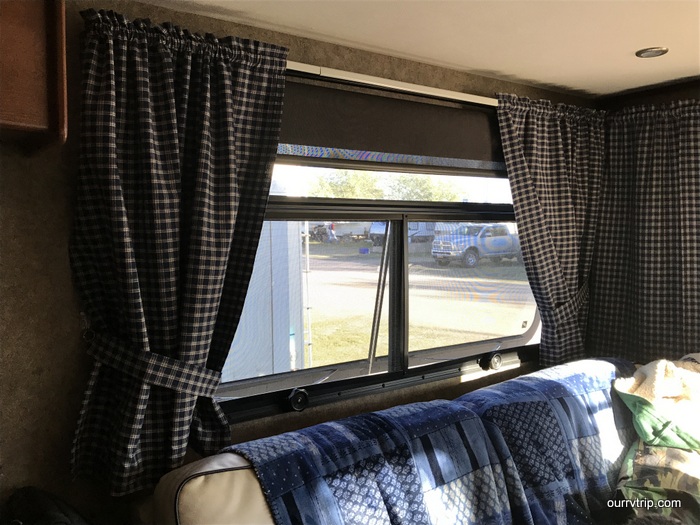 The curtains made a huge difference in the way the RV looks and feels. It feels so much more homey and comfortable now. We're loving the curtains!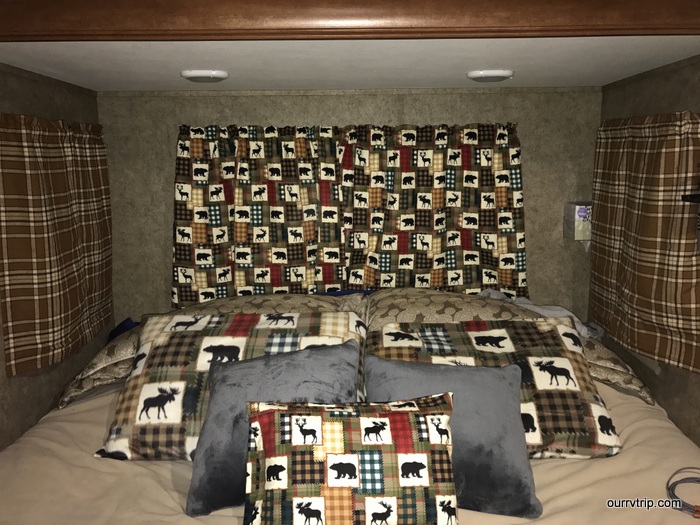 And… because I love the fabric…here's the fabric that I almost missed out on. The big curtain in the back. When I first found this material there were five full bolts of it. Five! When I just happened to stop in to have one more look there was on partial bolt. One. And it was almost empty. I grabbed it and carried it around the store in a panic trying to finalize my decision on the other fabrics. That's what I get for procrastinating and trying to wait for a good coupon.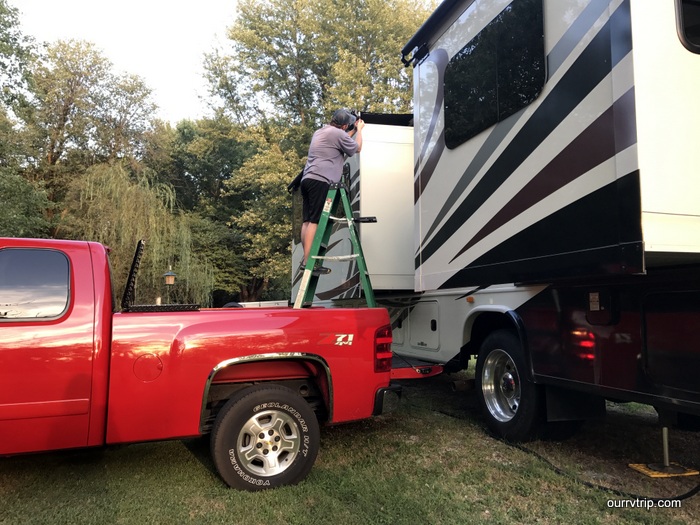 Jerl fixed a leak in one of the slides. It had been leaking for sometime and we'd had it in to the shop. They pros couldn't find the leak, but we kept seeing evidence of it, so Jerl took matters into his own hands…and leak be gone!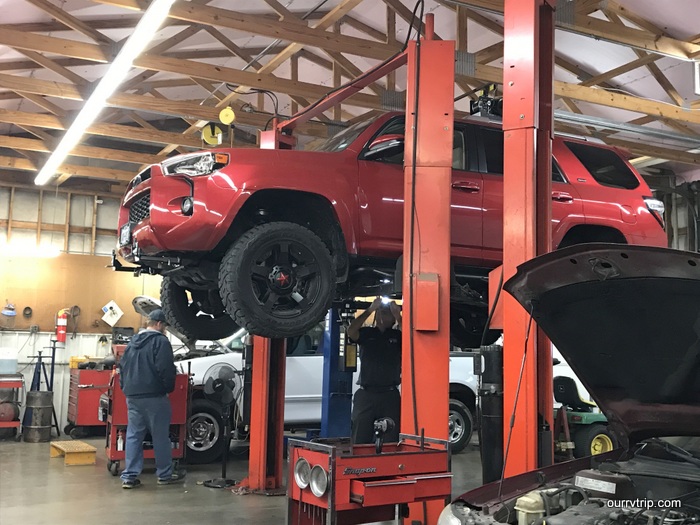 If you look back at the very first picture on this post you'll see our trusty 4Runner. We had to replace her this past summer. Our first thought was to get a truck, but we couldn't find one that fit us better than our old 4Runner so we ended up with a newer 4Runner. My (Jennie's) dad and Jerl worked on getting her ready to go.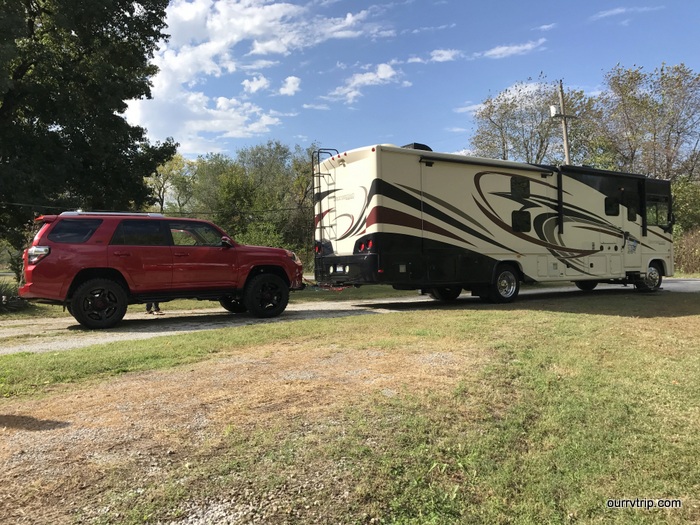 It was a hard decision. Not only did we really love our old 4Runner…she was totally paid off.  But, we can now flat-tow and get rid of our big, bulky, heavy trailer. The trailer has caused us some issues on our travels. We always had to make sure we could get a pull-through spot or if a pull-through wasn't available we had to make sure there was a spot somewhere for our trailer. Some parks let you park on the grass right next to your spot…most don't. Some parks want to charge extra for either another spot or storage. So, while we'll miss her and the no payment it was definitely the right decision to replace her. *sniff sniff*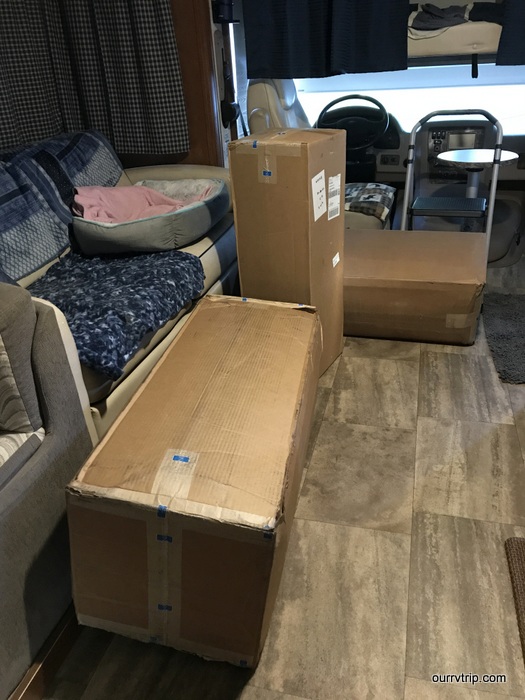 Ever wonder how to replace a mattress in an RV? Well, it's actually pretty darn easy! We ordered ours from a company called Mattress Insider and they shipped them to us in the boxes you see in the picture above. So, getting the new mattress in the RV was easy peasy!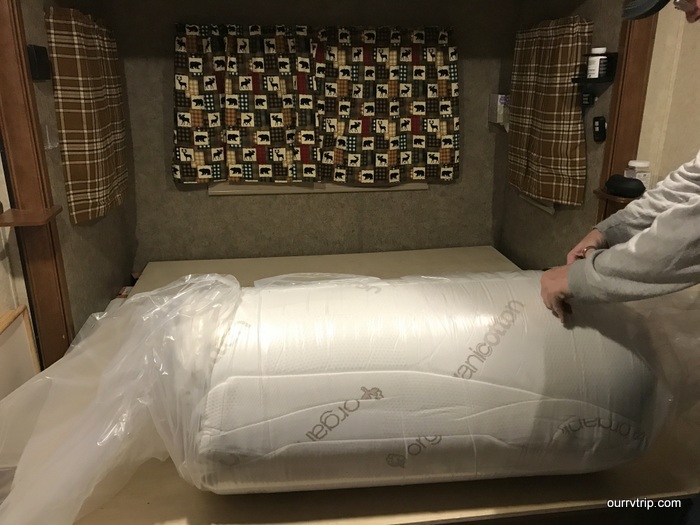 When you take the mattress out of the box it's wrapped up tight. We found it easier to cut the wrap than try to pull it apart.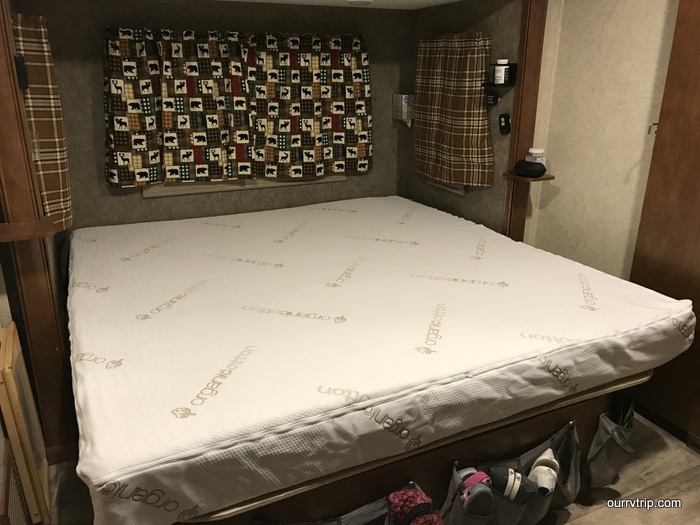 Once you cut the wrap, you unfold it and the mattress expands…and viola! New mattress! We got new mattresses for all of the beds. After two years of sleeping on the factory mattresses it was time for an upgrade. Our backs are thanking us!
Getting the old mattresses out the door wasn't as easy as getting the new ones in, but with a little muscle we  made quick work of it.
In between all of the projects and explorations, life happened. Mr. Man got started on straitening his teeth with the help of appliances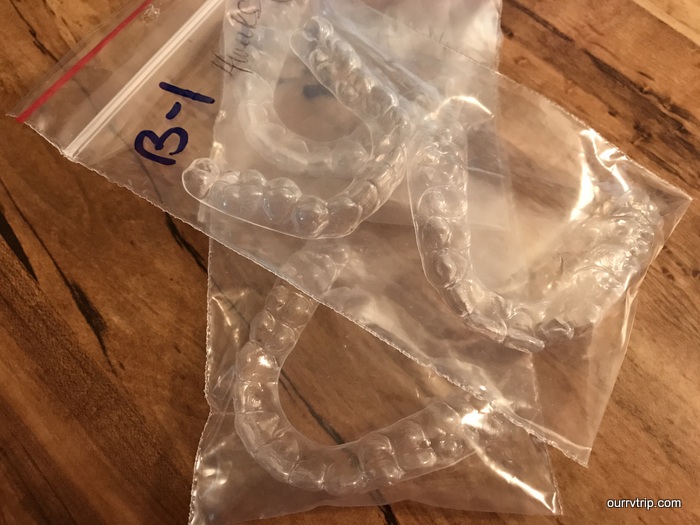 and these trays. We were able to get all the trays he'll need to take with us so over the next year his teeth will straighten out and when we get back to driveway camping next October we can go back in for a check up.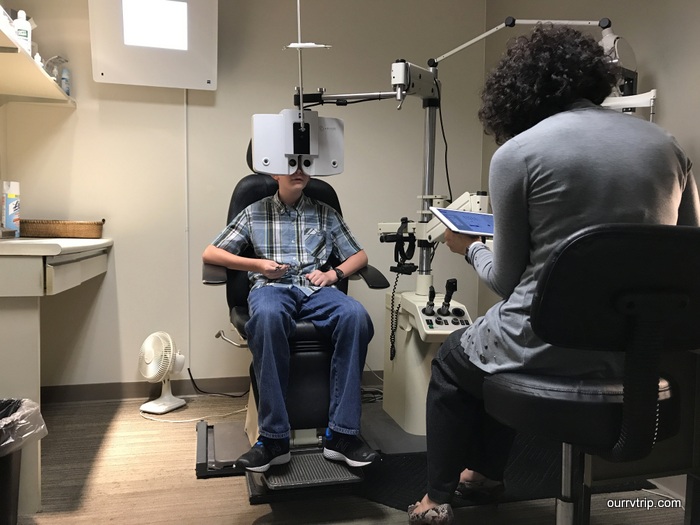 Littlest had a pretty big growth spurt which effected his vision so we had to find somewhere to get his eyes checked and get him some new glasses.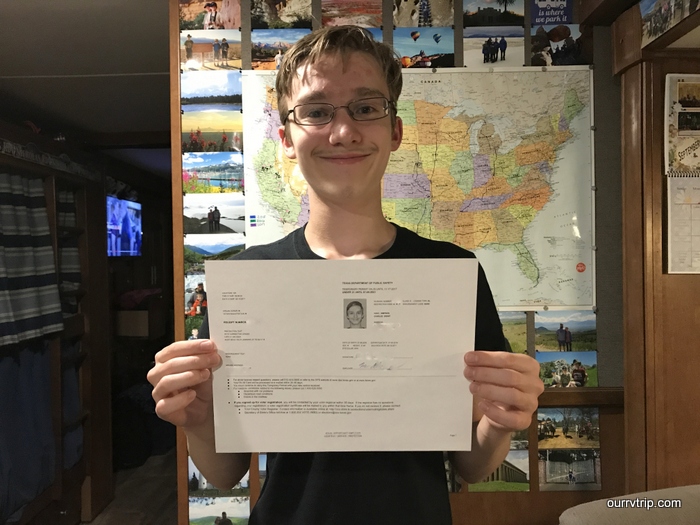 Mr. Man and Jerl took a quick trip down to Texas to get a driver's permit. We're late on doing this. Mr. Man isn't in a hurry to drive…this doesn't bother me at all. I get it. I'm not a driver either.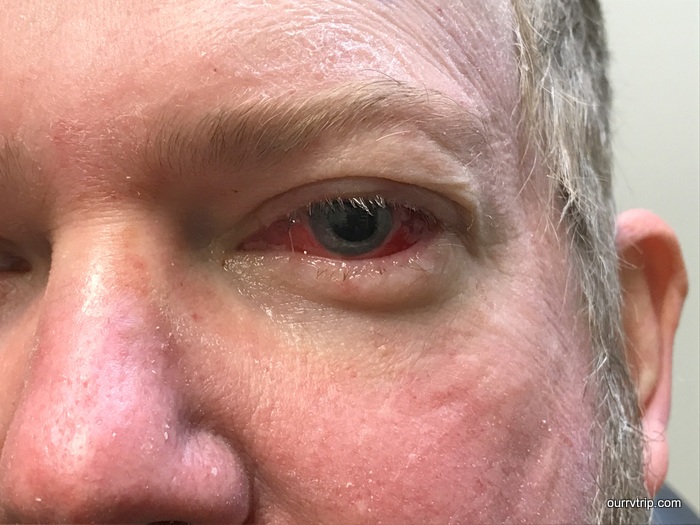 Jerl had a retina detach from his cornea. He had to have eye surgery. He's actually still recovering from it, but is able to drive. It'll take a solid three months for it to really heal up and then he'll need new glasses. Remember that bit about me not being a driver? Well, thank goodness we were around family when this happened. My parents watched the boys while his parents drove us around to Jerl's various doctor's appointments. This is the injury that put a stop to any more big projects. Hard to work on something if you can't see it properly.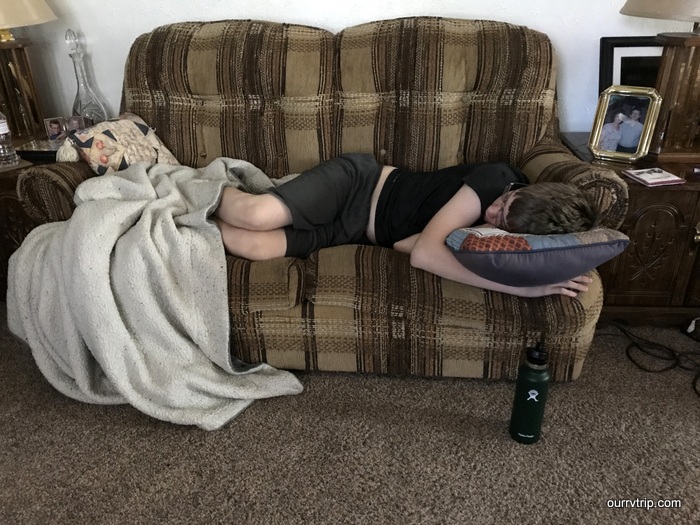 Oh yeah…and three of us got a stomach bug. Gross.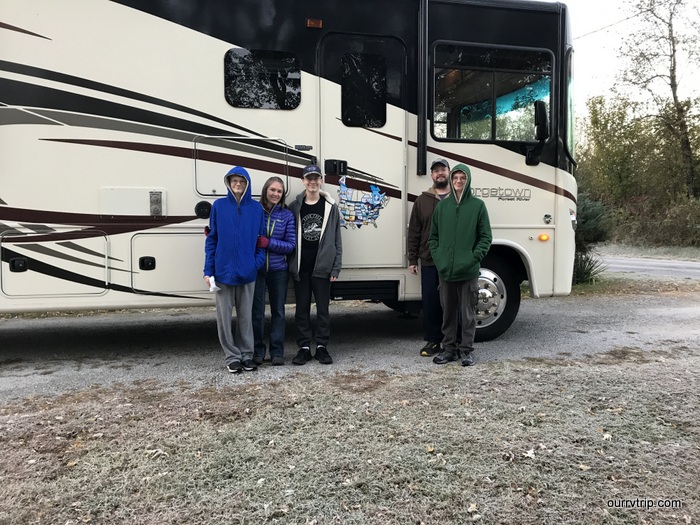 So, while 16 weeks sounds like a lot of time…well, you know the saying…time flies. We started our Grand Western Loop on October 28, 2017. This loop will take us an entire year and will allow us to finish up 49 of 50 states with Hawaii being the odd state out. We had planned on doing Hawaii this past late September/early October, but with the growing number of projects we decided to put it off and take care of business instead. I'm so glad we did or we would have been in Hawaii when Jerl's eye crapped out. That would have been…bad.
Well, Guys! That's it for this post! The next post will be the first in our #grandwesternloop so stay tuned!
See y'all down the road!