We spent one week in Connecticut.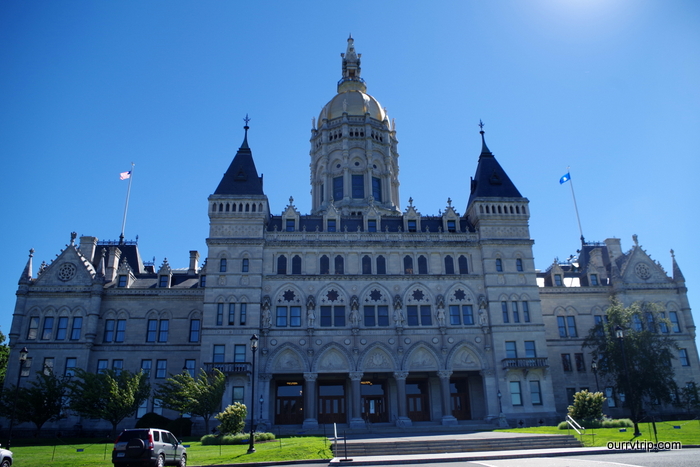 The State Capitol Building is impressive.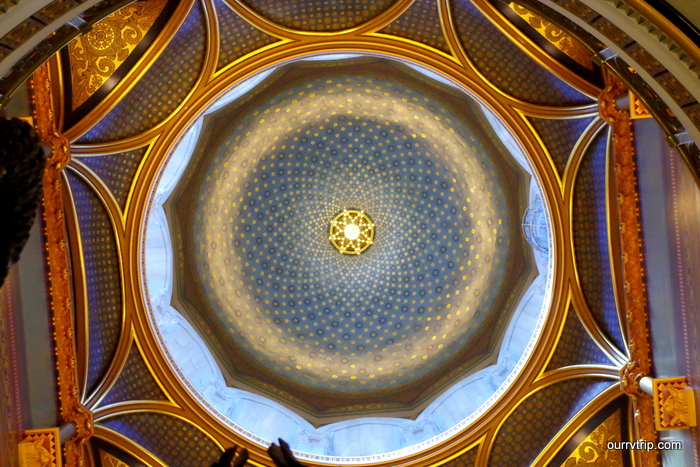 The dome was beautiful. You know I'm a sucker for a good dome. I love this one!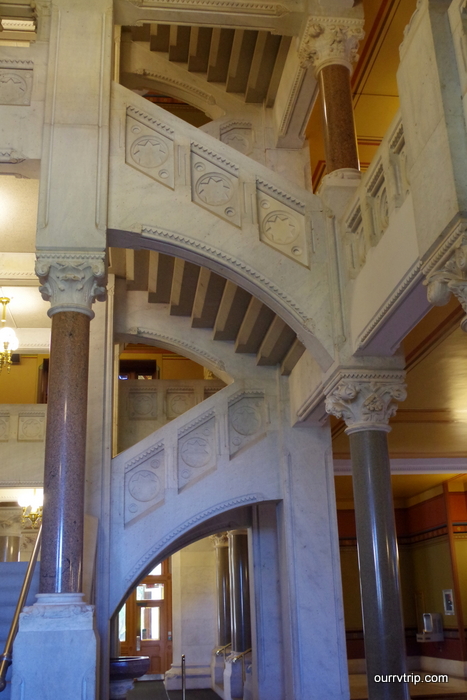 The architecture was interesting. I'm also a sucker for a good staircase.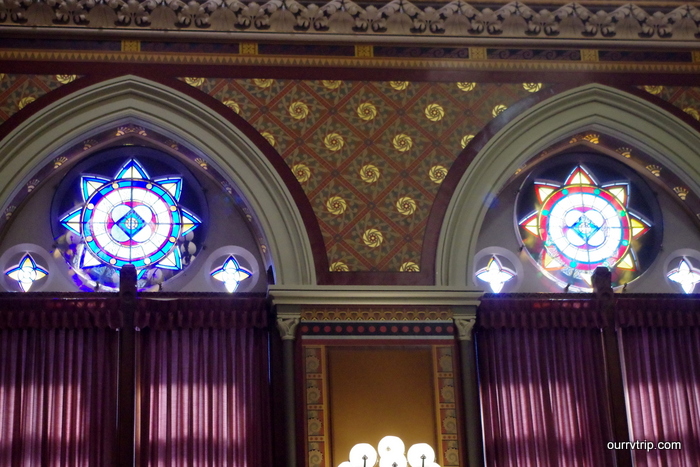 There were stained glass windows and richly painted walls.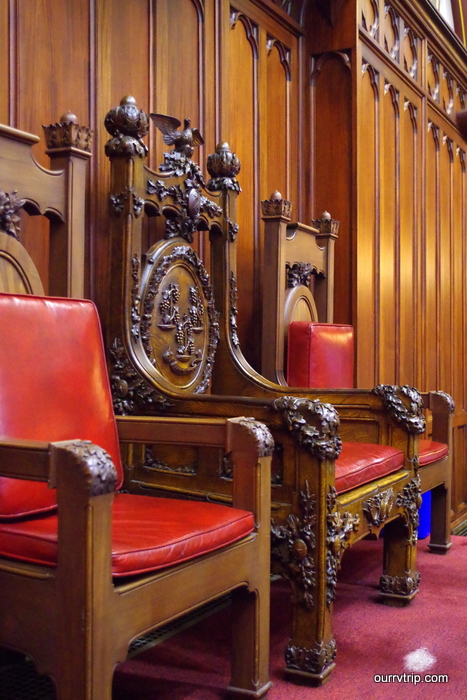 It's called the Charter Oak Chair. Our tour guide called it The Wish Chair. The boys all sat in it and made a wish…There's a story behind it and please forgive me, but I don't remember it well enough to tell you. I struggled with connectivity issues so several weeks have passed since we were there. I'm sure you could find the story online if you're so inclined.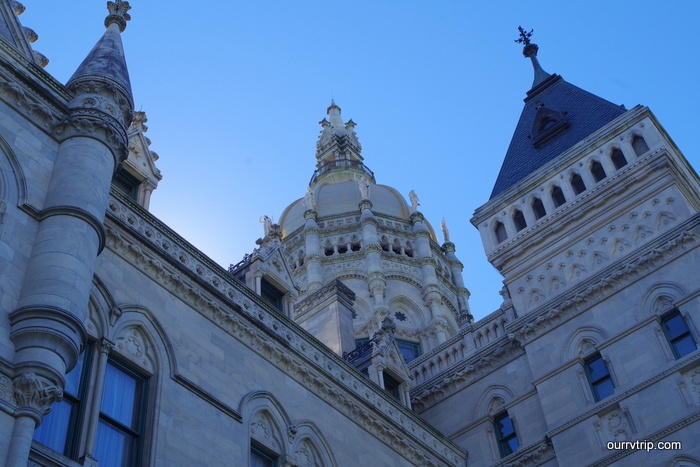 The CT State Capitol Building made it to our top ten.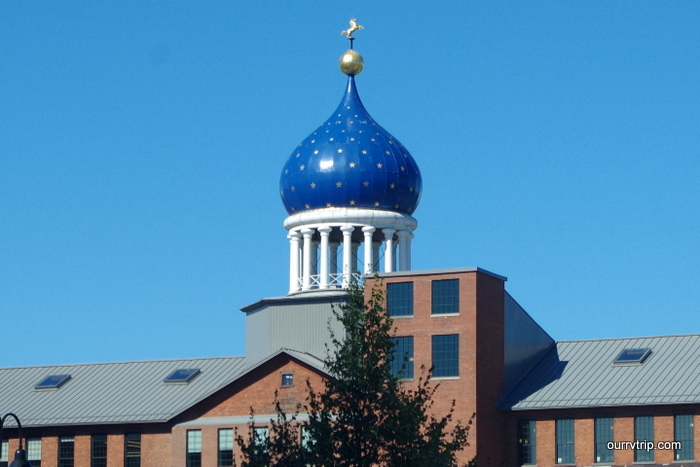 We caught the blue onion dome on our way out of Hartford. We didn't really stop or get out of the car because it wasn't in a safe neighborhood.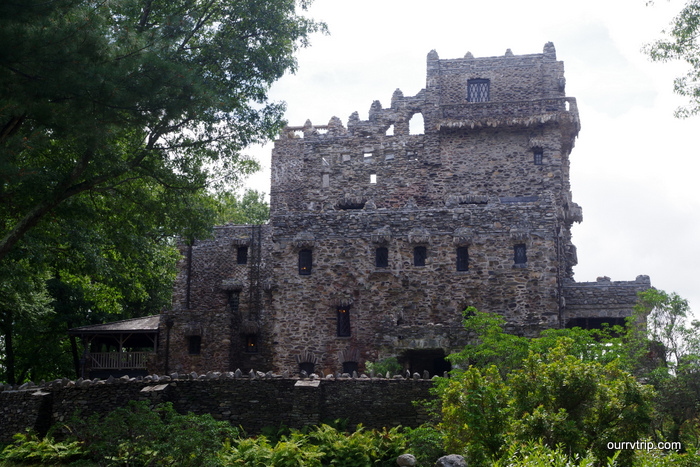 The only other thing we did in CT was visit Gillette State Park to see the "castle".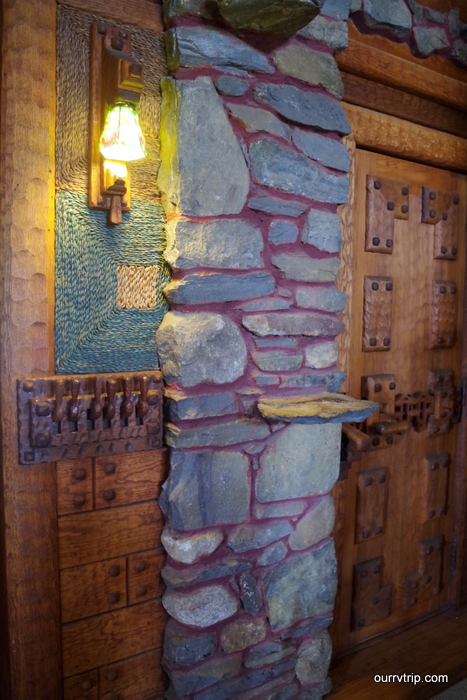 We enjoyed touring this castle just as much as we did the Newport Mansions. They had nothing in common.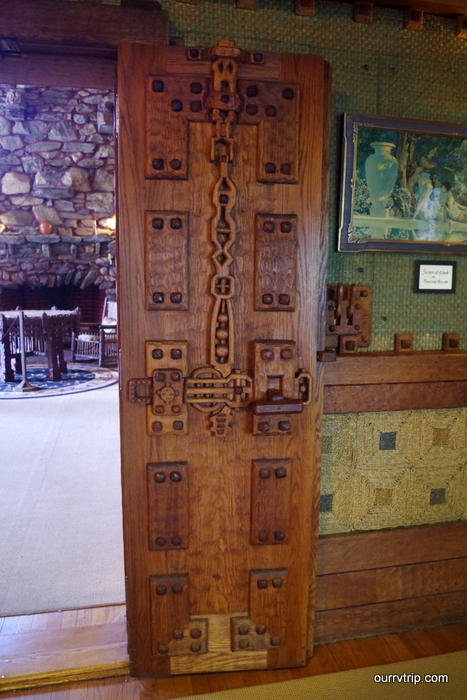 The castle had a very rustic feel. There were 42 doors and all of them were different. The light switches were carved from wood.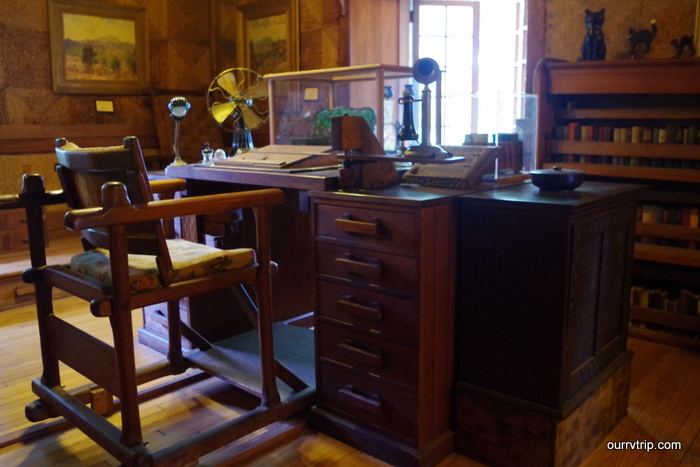 If you look closely, you'll notice the chair is on rails to keep from scratching the floor.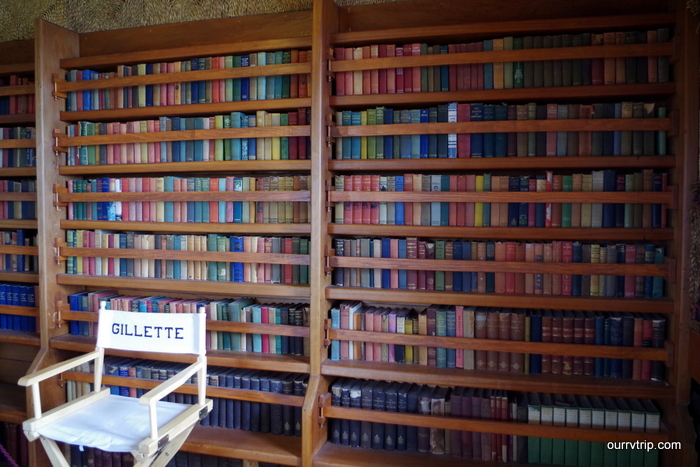 There was even a library. Sadly, they had to add the wooden bars in front of the books because people kept trying to walk off with them.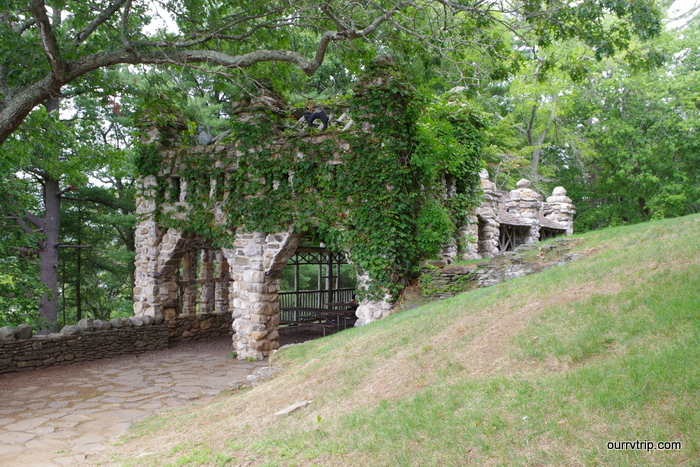 Gillette loved trains so much he built his own train depot and track on his property.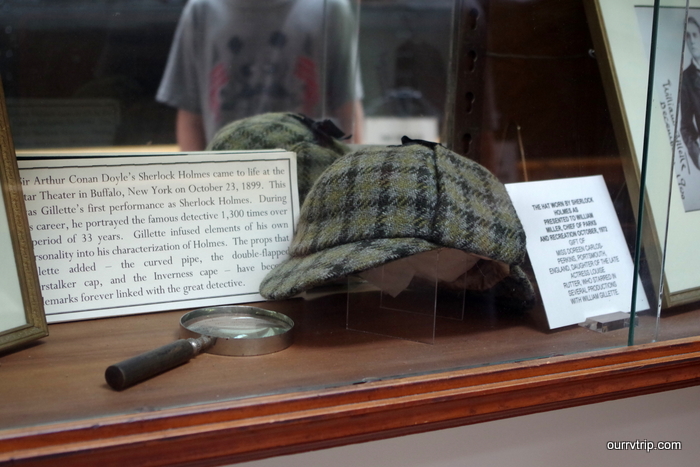 You might recognize Gillette's name if you're a Sherlock fan. William Hooker Gillette was a play writer. Arthur Conan Doyle approached Gillette in the mid 1890s to see if he was interested in writing an adaptation of Sherlock Holmes. Not only did Gillette write the play, he also stared in it as Holmes. Gillette gave the iconic character some of the symbols we've come to associate Sherlock Holmes with…the deerstalker cap, the pipe, and the catch phrase "Oh this is elementary, my dear fellow". The phrase eventually developed into the "Elementary, my dear Watson" that we all know.
We didn't do much in CT. We had zero cell service. And we didn't really care for the RV park we stayed at. It was a long week of doing nothing and it kind of dragged by for us. I'm sure there are some very lovely and wonderful areas of CT, but we didn't stay near them.
See y'all down the road!
#easterloop2016