Hey Guys!! We spent two weeks in the Charleston, SC area!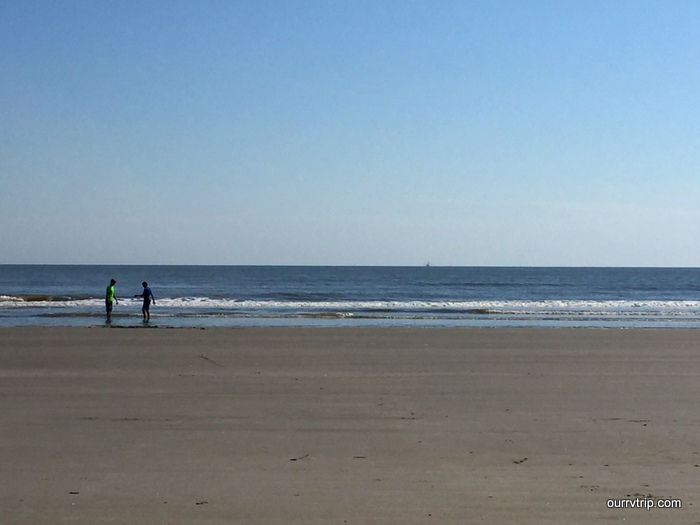 One of our favorite things to do is go check out a beach in the area! We happened to make it to the Kiawah Beachwalker Park on the last warm day during our stay. It was a fantastic day with temps in the low 80s! We collect a little sand and some shells from each beach we visit.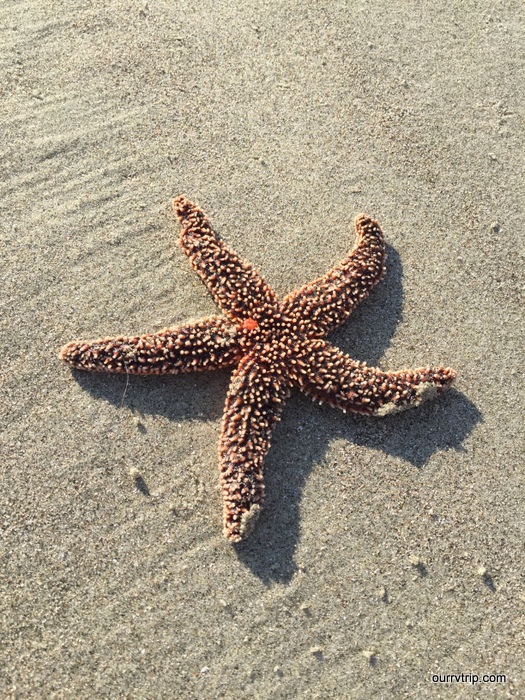 We found our first sea star out in the wild although, I think it might have been…a little…dead. I'm hoping when the tide came back in it perked up and made a recovery.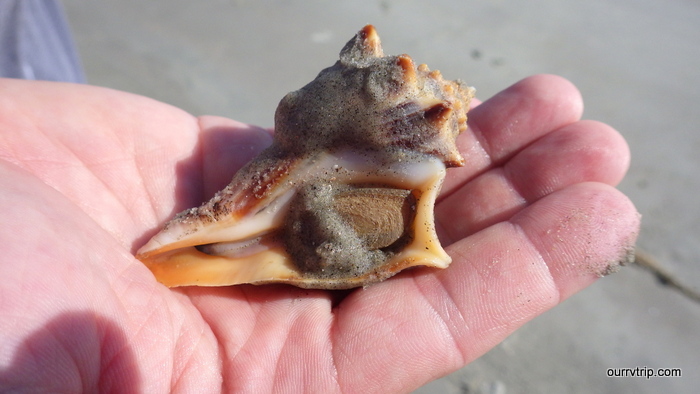 I found one of the best shells I've found on a beach so far! Too bad is was already spoken for. We put this little guy back into the sand.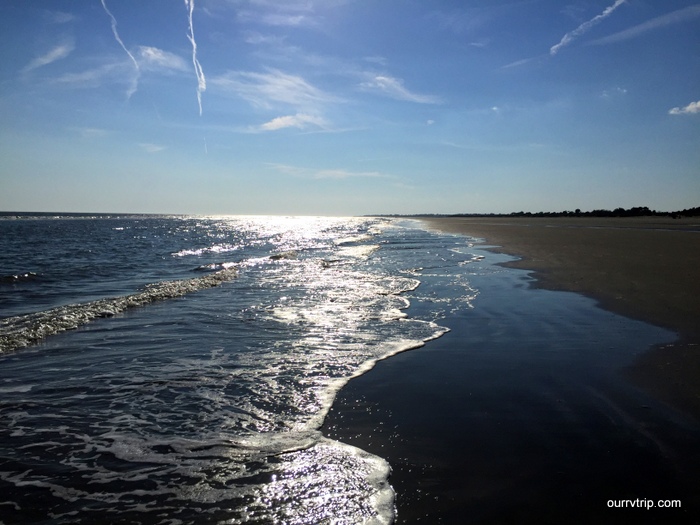 We stayed until the park started closing and it got a little too cool for our taste.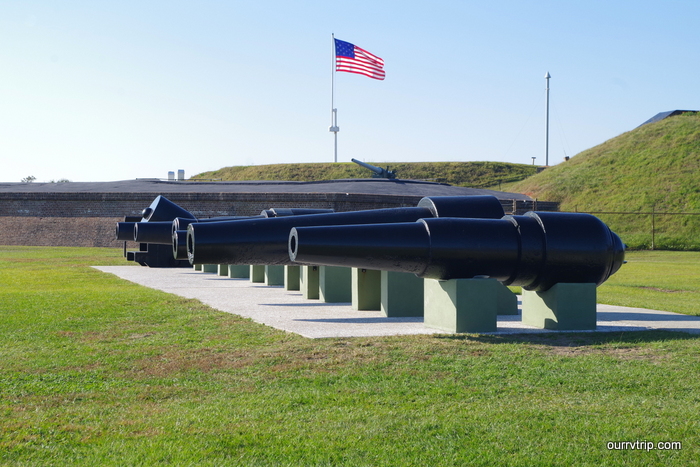 We visited Fort Moultrie. You might not recognize the name…Fort Moultrie is right across from its more famous counterpart, Fort Sumter. One of the coolest things we get to do is visit old Forts. We don't always get a chance to see them all, but we try to hit at least one when they're available. Some Forts are open for visitors to roam around on their own while others require you to sign up for a guided tour. We like them both…we like to take our time and look, but we also enjoy the knowledge the tour guides impart. Fort Moultrie is a free roaming Fort. There were tons of nooks and crannies we ventured into.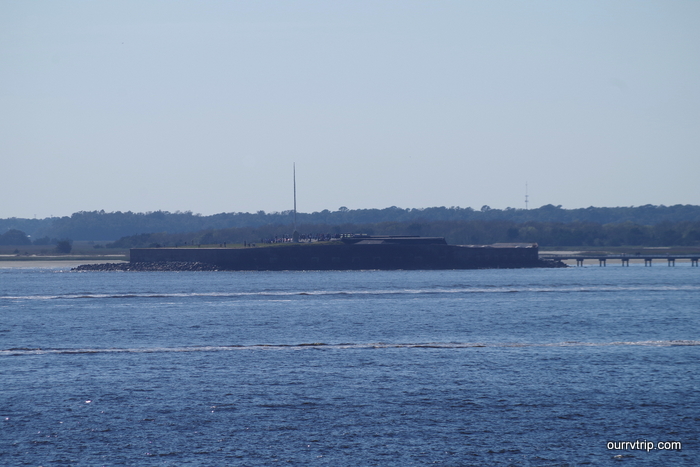 This is as close as we got to Fort Sumter. While it is a part of the National Park System, a private ferry ticket is required to reach it. We can't always do every thing in a city we want to. Since we're not technically on vacation, we have to pick and choose keeping in mind the cities to come and what those offer, as well.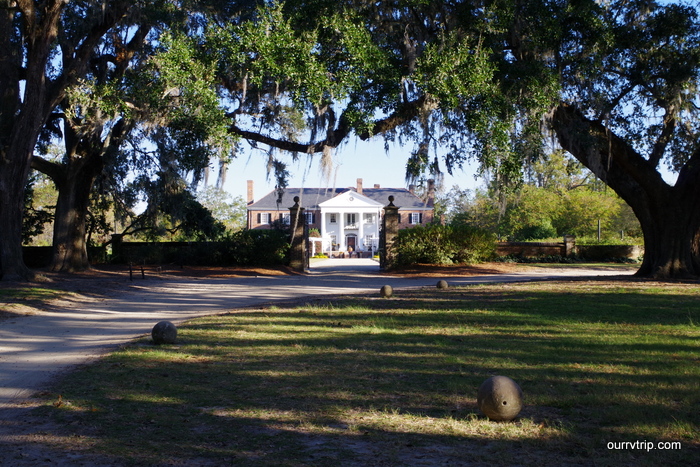 The biggest reason we didn't spring for Fort Sumter is because I wanted to visit Boone Hall Plantation.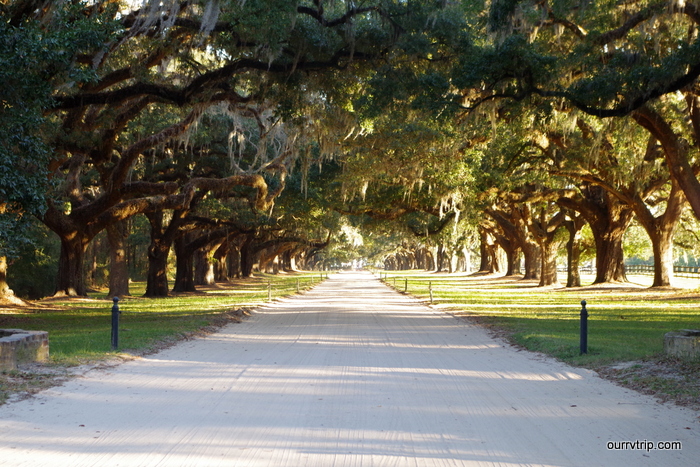 Boone Hall Plantation is one of America's oldest working plantations. You're looking at the Avenue of Oaks. I love the look of the giant oak trees with the Spanish moss! The trees were planted back in 1743 by Captain Thomas Boone. It took more than 200 years for the two rows of trees to meet overhead in the middle. You might recognize this Avenue of Oaks form the mini-series North & South or maybe from the movie The Notebook. Boone Hall Plantation has been in quite a few movies, shows, and print articles.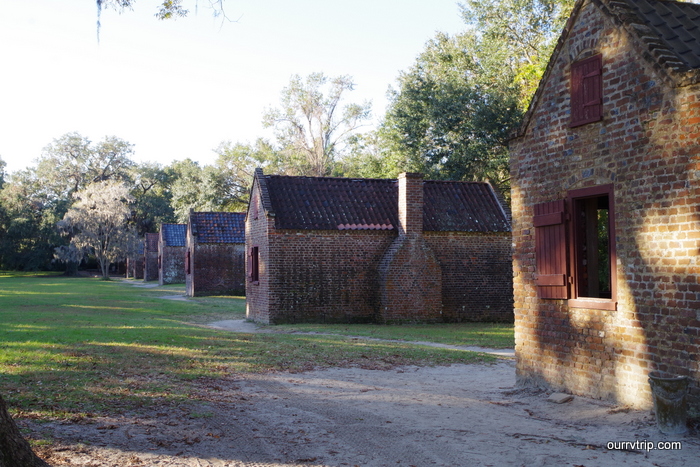 Boone Hall has quite the history and is part of the Underground Railroad. Our favorite experience at Boone Hall was the Gullah Culture presentation.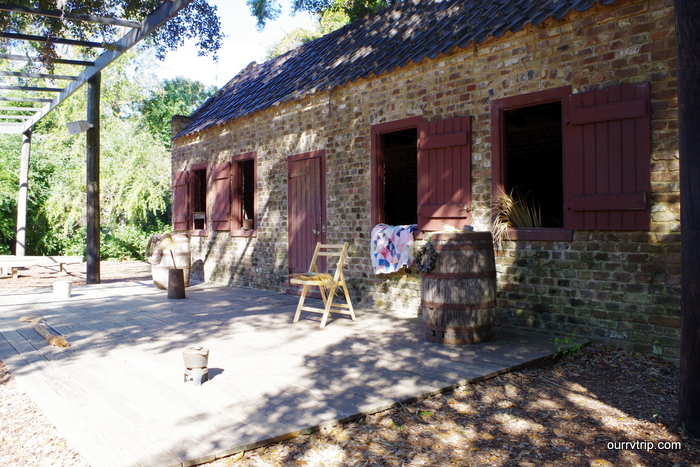 This surprised us. To be honest, we didn't know what Gullah is.
This isn't our video. I didn't take one. I could just kick myself for not taking a video. But, this is the same woman we saw and she was really good. If you get to visit Boone Hall Plantation, don't miss the Gullah Geechee presentation. Plan your day around it.
I'm going to add one more video. This one isn't at Boone Hall Plantation, but this is a story she told us. Her name is Jackie Michael and she's a retired schoolteacher turned Gullah Geechee story teller.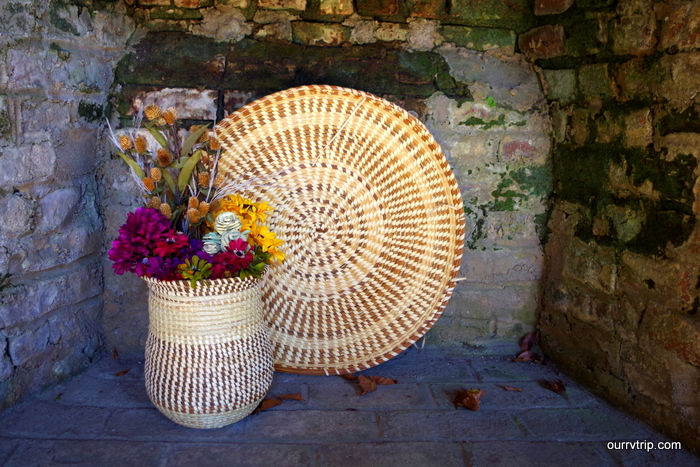 The sweetgrass baskets everyone loves comes from the Gullah culture. You can find them all over Charleston. We got to see them being made at a few different places. The picture above was taken at Boone Hall Plantation, but we also saw them at the Charleston City Market and there were some roadside stands as well.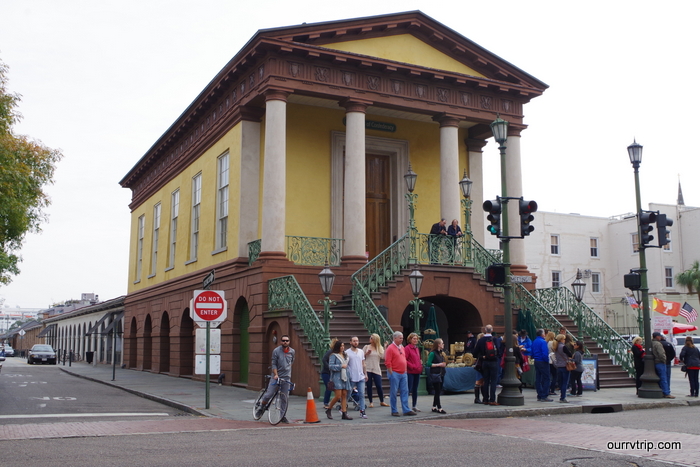 This is the Charleston City Market and if you're ever in the area you should definitely at least walk through it.
You'll find some of the best souvenirs here. And food. They sell food. Souvenirs, sweets and BBQ…what more do you need?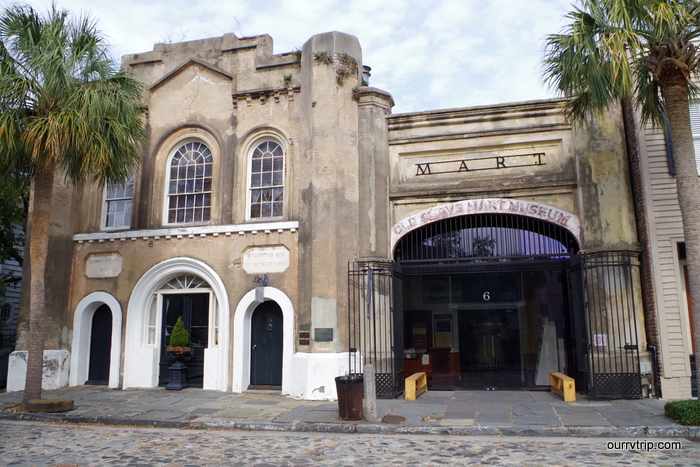 There's a lot of history in Charleston. There are several different tours you can go on. If history is your thing, I would definitely suggest a tour. This is the Old Slave Mart. I'm sure you can guess what happened here.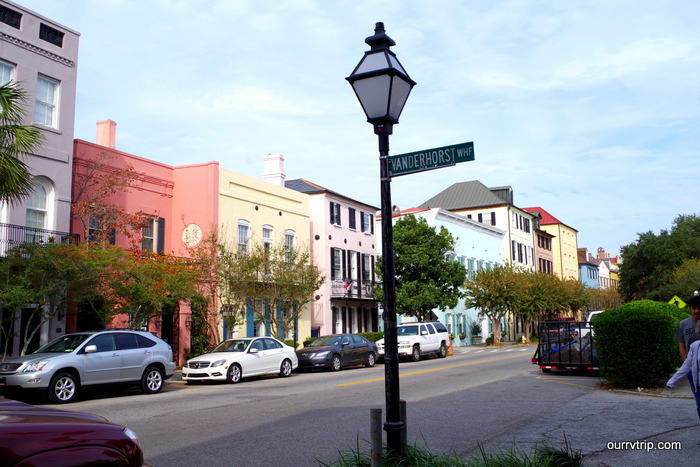 This is called Rainbow Row. You'll see this on sooo many Charleston souvenirs. It does depict the quintessential Charleston. I love that the buildings are pretty pastel colors!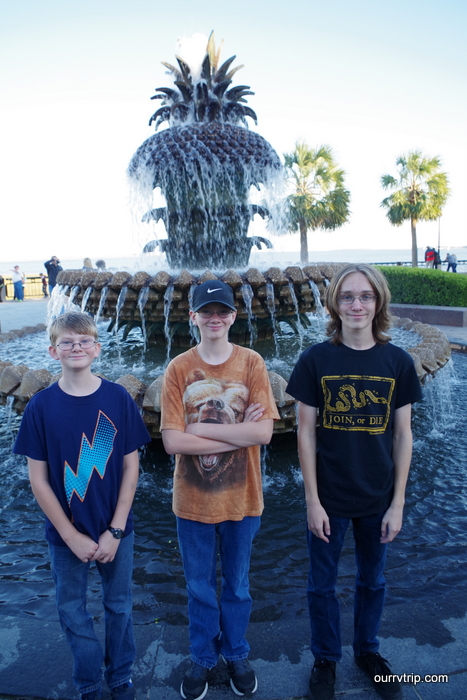 Another Charleston must see is the Pineapple Fountain. There were tons of people at this park…all taking photos. The park is gorgeous and right by the waterfront. We saw just as many locals enjoying the park as we did tourists.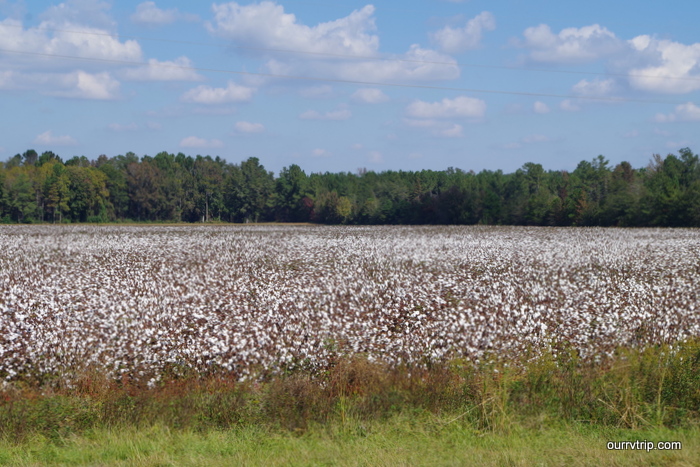 Welcome to the land of cotton. We saw so many huge fields of cotton while we were in this area! It was pretty neat to see. The one in the photo above was one of the smaller fields.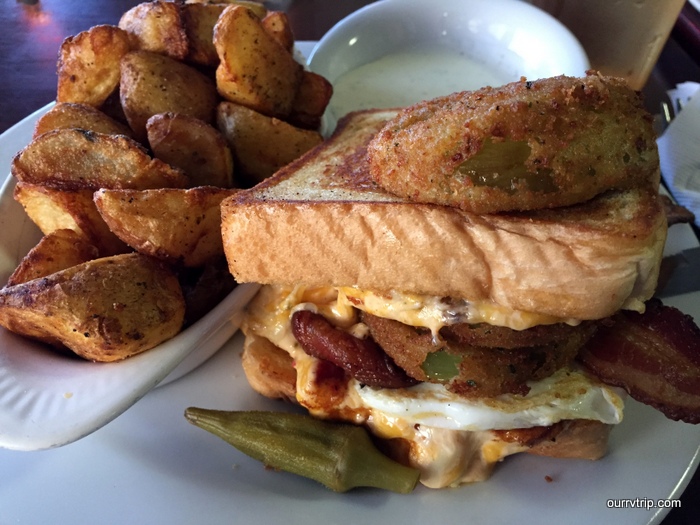 Lets talk food. Guys, plan to splurge here. The food is ah-maze-ing. Amazing! This was one of my splurges…it's a pimento cheese, fried green tomato, bacon, and fried egg sandwich on Texas toast. And please notice the pickled okra next to it. Have you ever seen anything more southern on a plate? It was fantastic!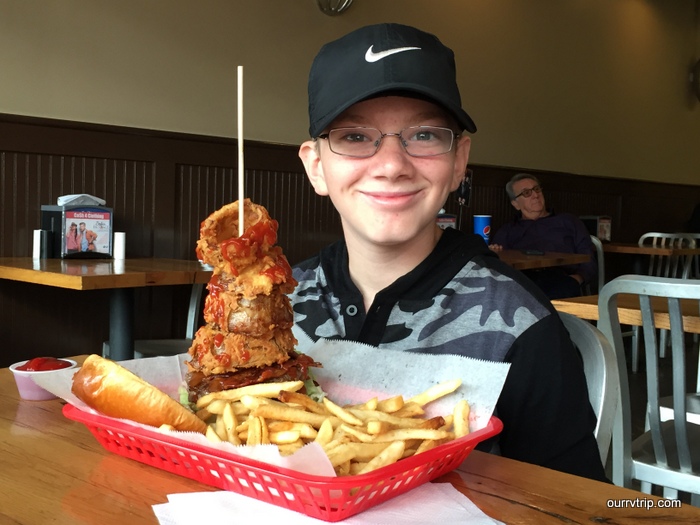 The other foodie find was a place called Charleston Burger Co. It's definitely splurge worthy, but they do offer gluten free buns for anyone interested. The Dude got The Killer Beehive burger…and yes, he ate it all!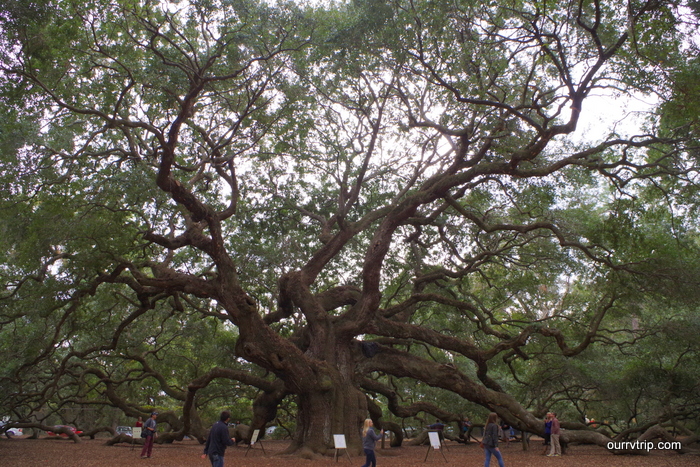 Angel Oak is a live oak tree that is estimated to be anywhere between 400 and 600 years old. The state of South Carolina has it fenced off and has set hours to visit to try and keep vandals away from it.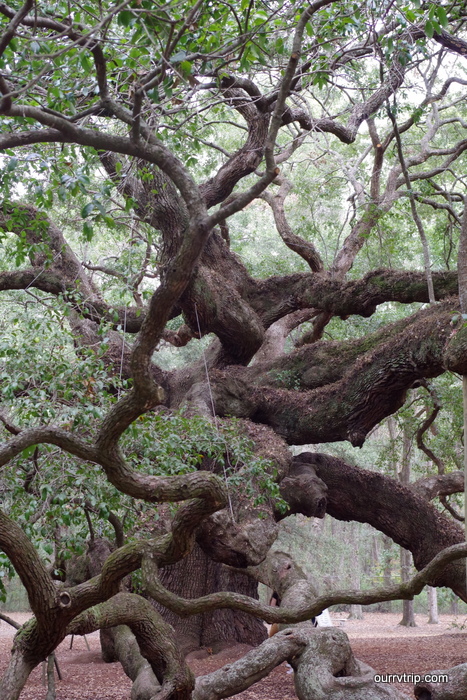 The sheer size of this tree was unbelievable!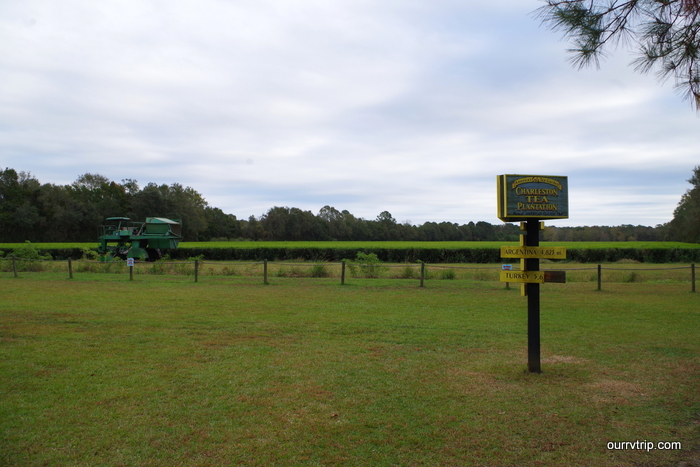 The last touristy thing we did was go to the Charleston Tea Plantation where we learned all about what goes into making the tea we drink. It was pretty cool and…it was free. Seriously. The tour and all the samples you want…free. It's definitely worth a stop.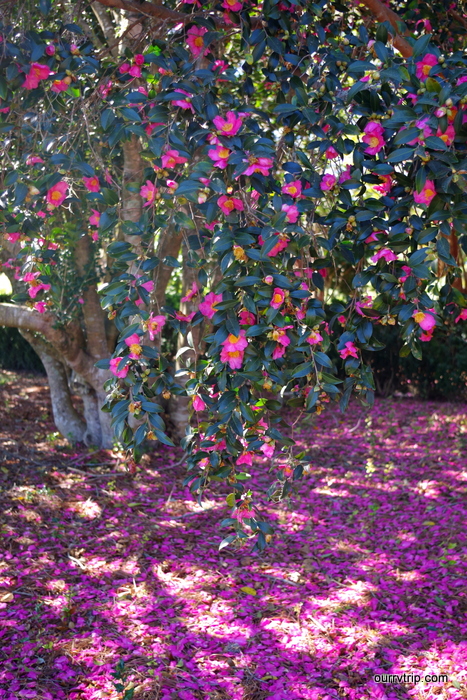 Are you ready for some pretties?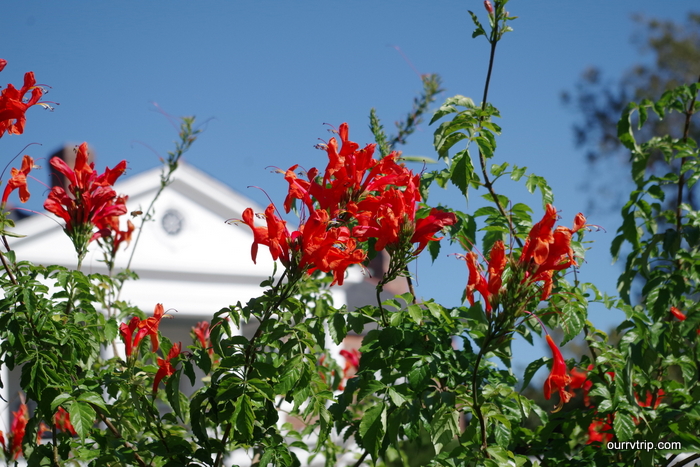 There were tons of pretties in the Charleston area!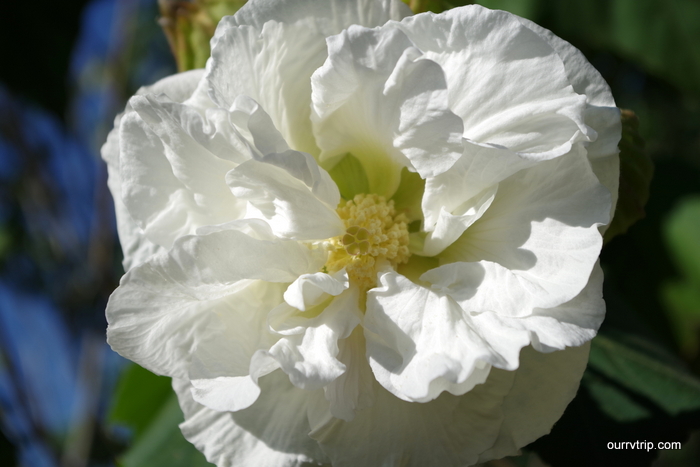 Nope, I don't know any of their names.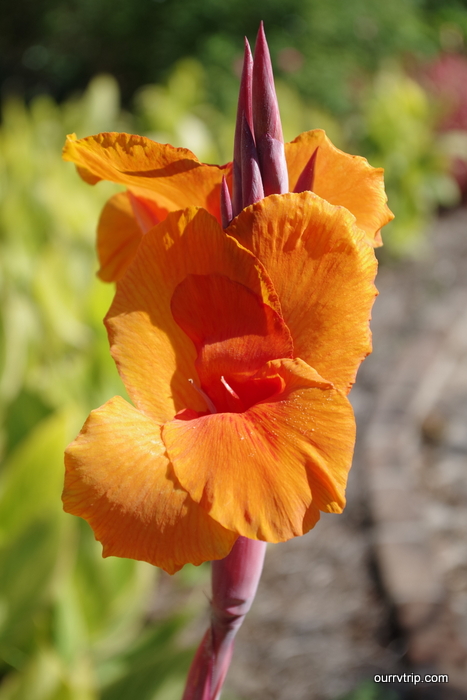 I could do an entire post just on the pretties of Charelston. I was in flower heaven!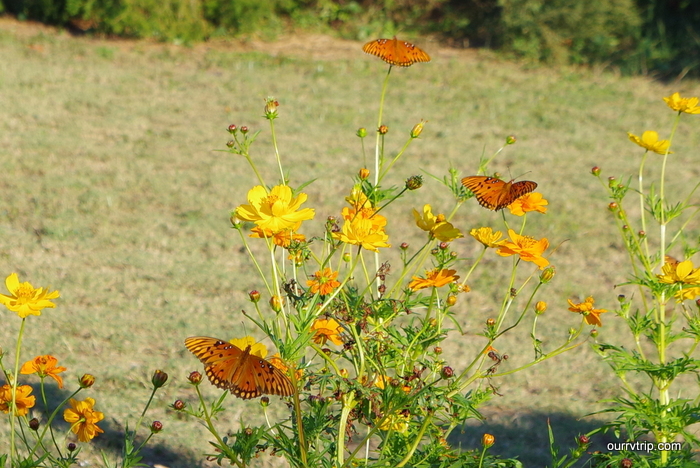 We also saw more butterflies and honey bees than we have in a long time!
So there you have it! Our two week stay in Charleston! We didn't see even half of what there was to see!
See y'all down the road!
#easternloop2016